Choreographers Reveal : One Song That HAS To Be There On Your 2017 Sangeet Playlist!
BY Apoorva | 26 Aug, 2017 | 179 views | 3 min read
There is no important decision than your sangeet playlist (after your lehenga!). It's absolutely vital that you have the most exclusive songs (but what if one of my friend has her sangeet before mine!) and your guests enjoy it the most. So why not ask the masters of the craft themselves? Here is what the top sangeet choreographers had to say when we asked them what the 2017 sangeet must-have song is!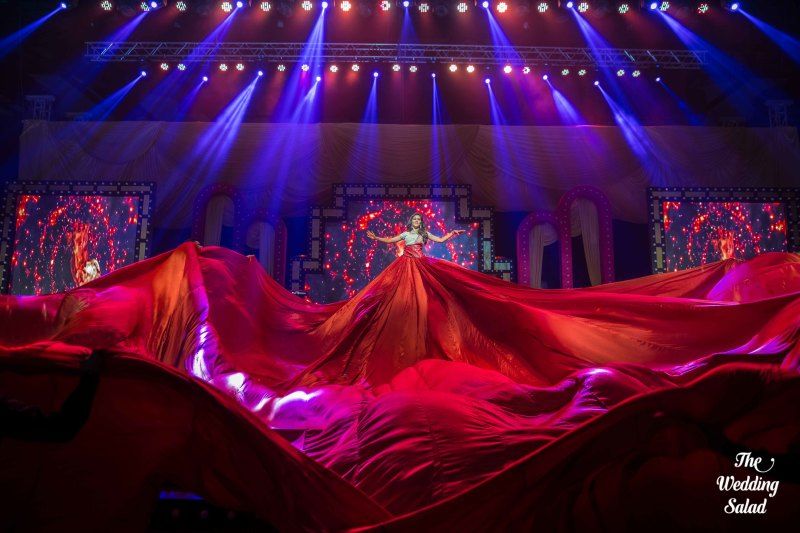 Image via The Wedding Salad★ 5
"Radha from Harry met Sejal is a great pick for 2017 sangeets!"
"Oochi Hai Building & Tan Tana Tan from Judwaa 2! It's a comeback of the 90's which had some fantastic songs and now with the touch of 2017 they sound even more fun! Plus guests of almost every age group will relate to these songs."
"Sweety Tera Drama. Superb and an absolute must have!"
"Has to be Tamma Tamma & Kala Chashma. All my 2017 weddings I have done atleast one of them.  As they have been topping all the charts, including the client's, I have to say these two!"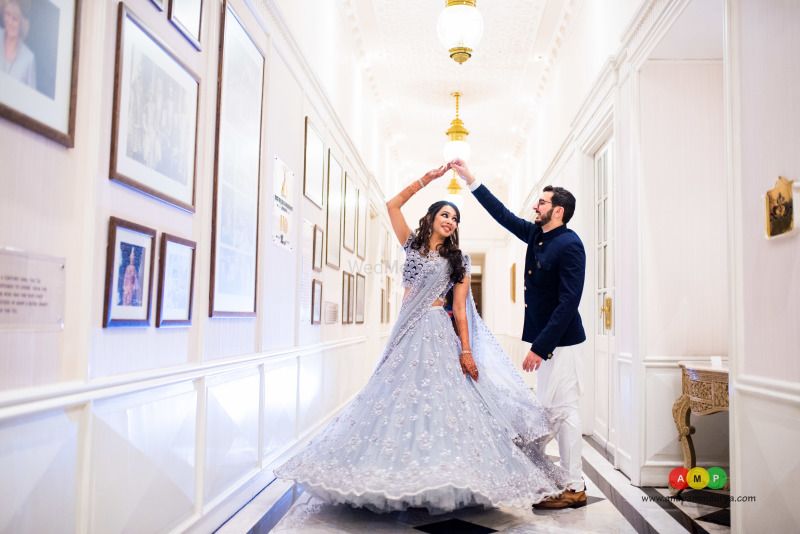 Image via KnotsbyAMP★ 4.9
"Lagti hai thaai" from the movie Simran is the most catchy wedding song of the year. A wedding is the most special day for a woman, where she and her bridesmaids can dance with ultimate joy. What better than having a song that reminds the bride that she is the divinely beautiful? This song that has a Gujarati + Punjabi influence. I belong to the state of Gujarat and always dance to both Gujarati and Punjabi songs and this song is a perfect blend for all Indian weddings. 'Lagti hai Thaai' encapsulates every woman's dream, to dance better than her husband !!!"
"I think Badri ki dulhania (title track) is really a must have in all playlists for 2017. My reason being that it is a very universal song and can be used in any act- be it the bride n groom act, groom and friends, or just couples in the family. It is a song that can easily be dedicated to the bride n groom. It is also a really good track from choreography point of view. The beats and lyrics make it possible to choreograph a range of dances (easy to difficult depending of the dancers) and also include props if needed."
"Dekha hazaaro dafa. So let's admit it, sangeets for the bride and groom are their own version of the fairy tale Cinderella dance. This song is perfect for some royal ball room waltzing happening. Add some haze to this dance sequence to make your fairy tale come alive."