Classy Mumbai Wedding With A Floral Bridal Lehenga With Pockets!
BY Aakanksha | 09 Jun, 2020 | 7646 views | 4 min read
Okay, we gotta admit, a bridal lehenga with pockets is super cool! Right? Jenita totally rocked her bridal look with a floral lehenga that was gorgeous! Ivory in color with multi-hued flowers, Jenita's lehenga totally vowed us. Adding to the whole glam quotient of the wedding was outstanding decor by Fireflies. The use of pink roses, lotus flowers and strands of white jasmine gave the entire wedding an elegant touch! It was understated, yet made a statement! Shot by The Cheesecake Project★ 4.9 , this Mumbai wedding sure stole our hearts. 
Meet Jenita & Vinit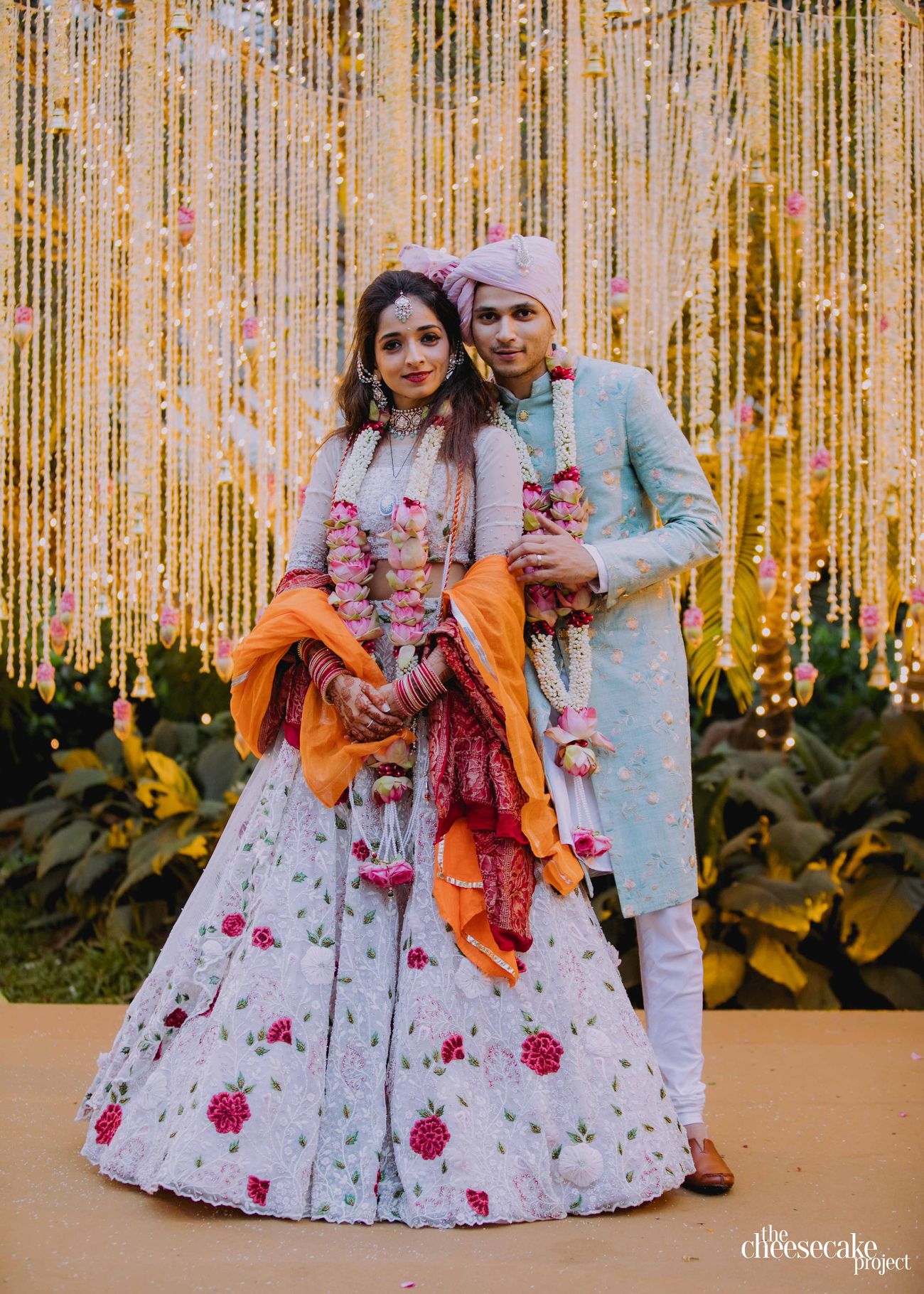 The Wedding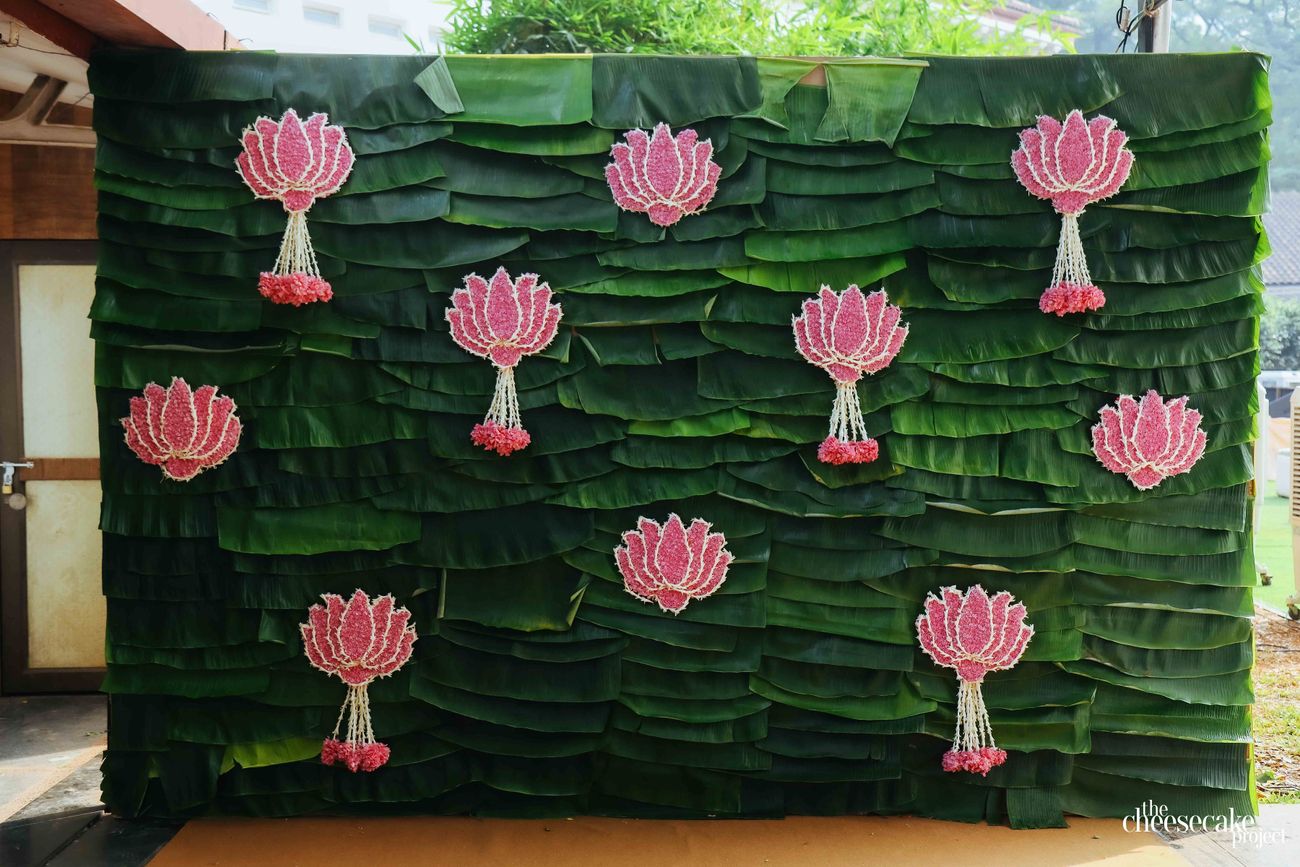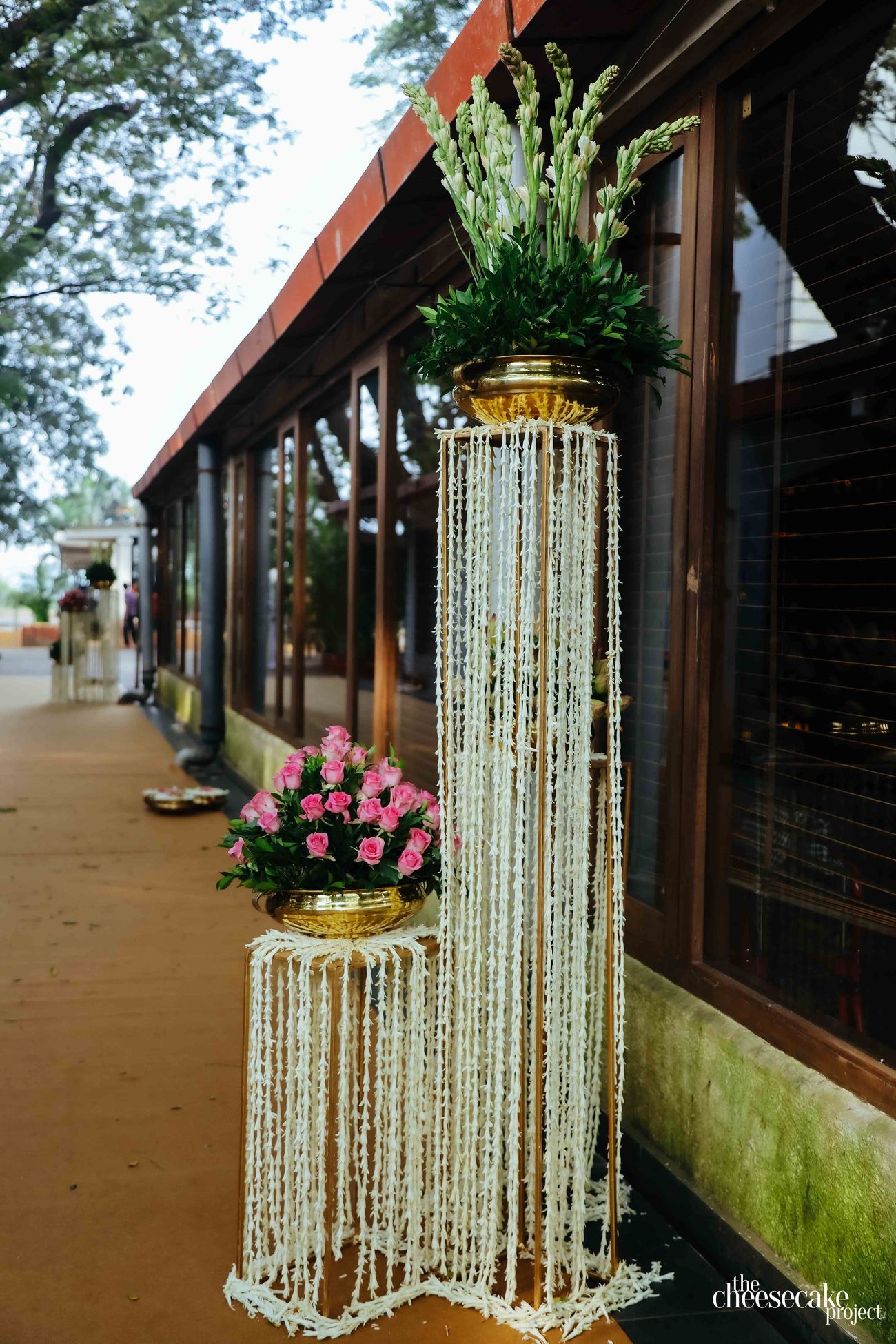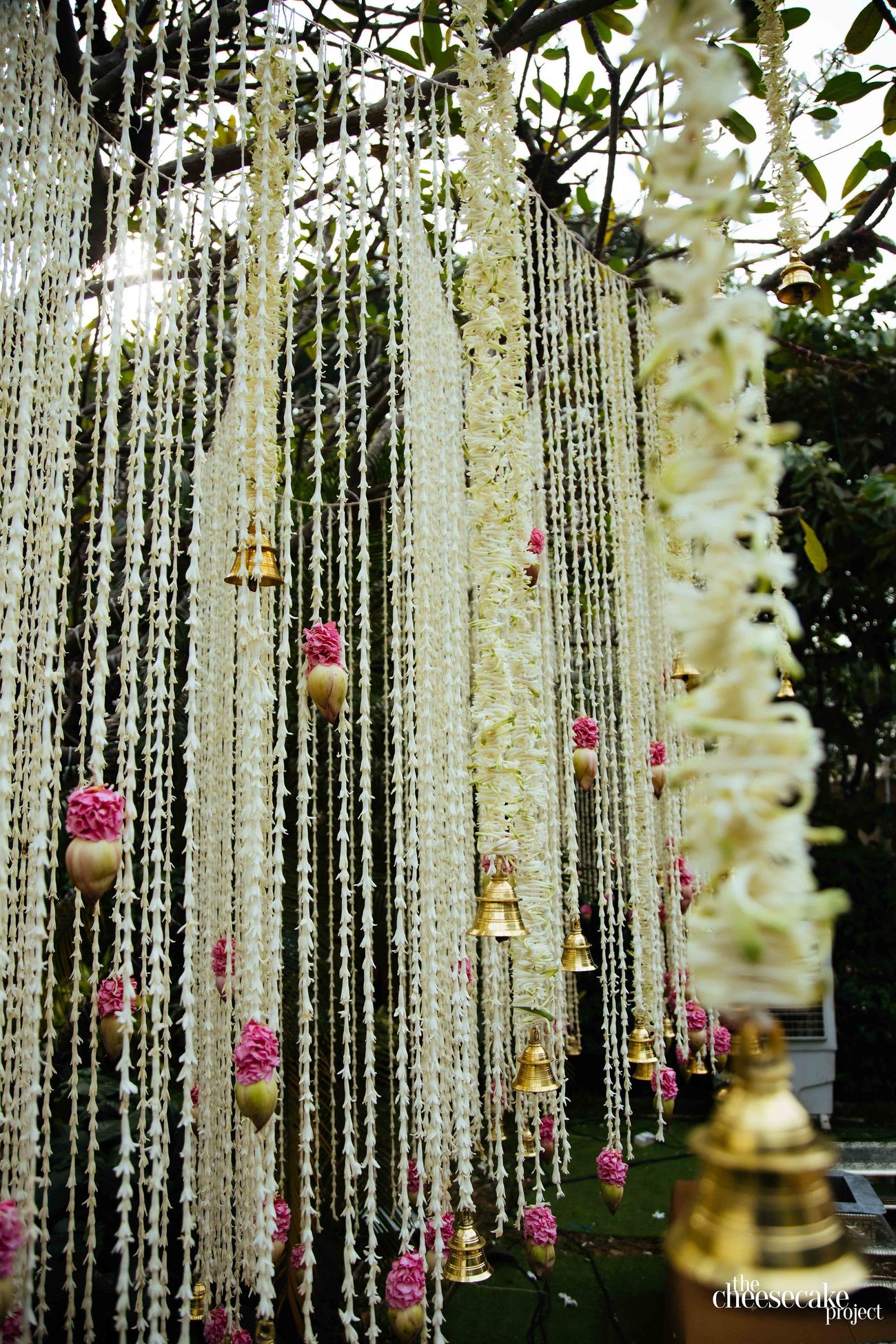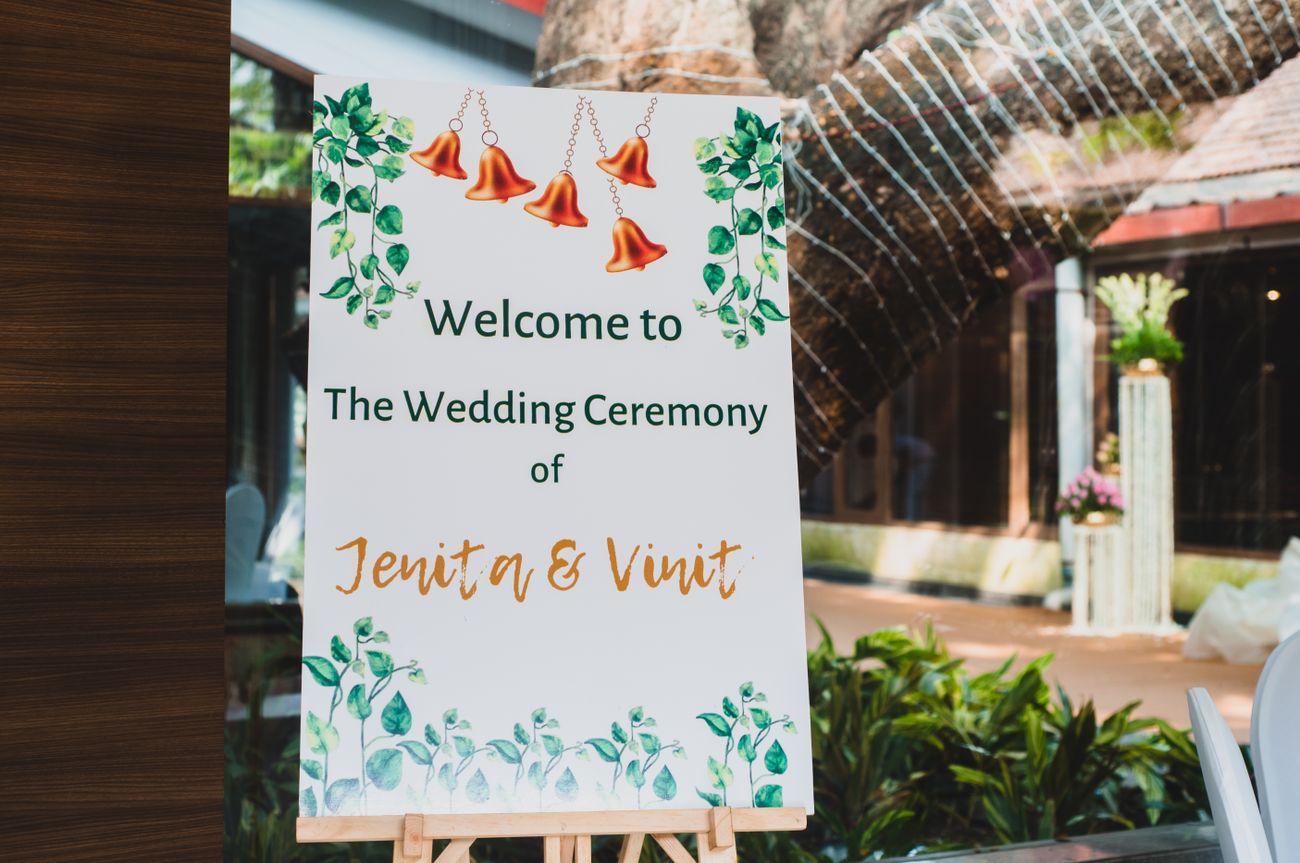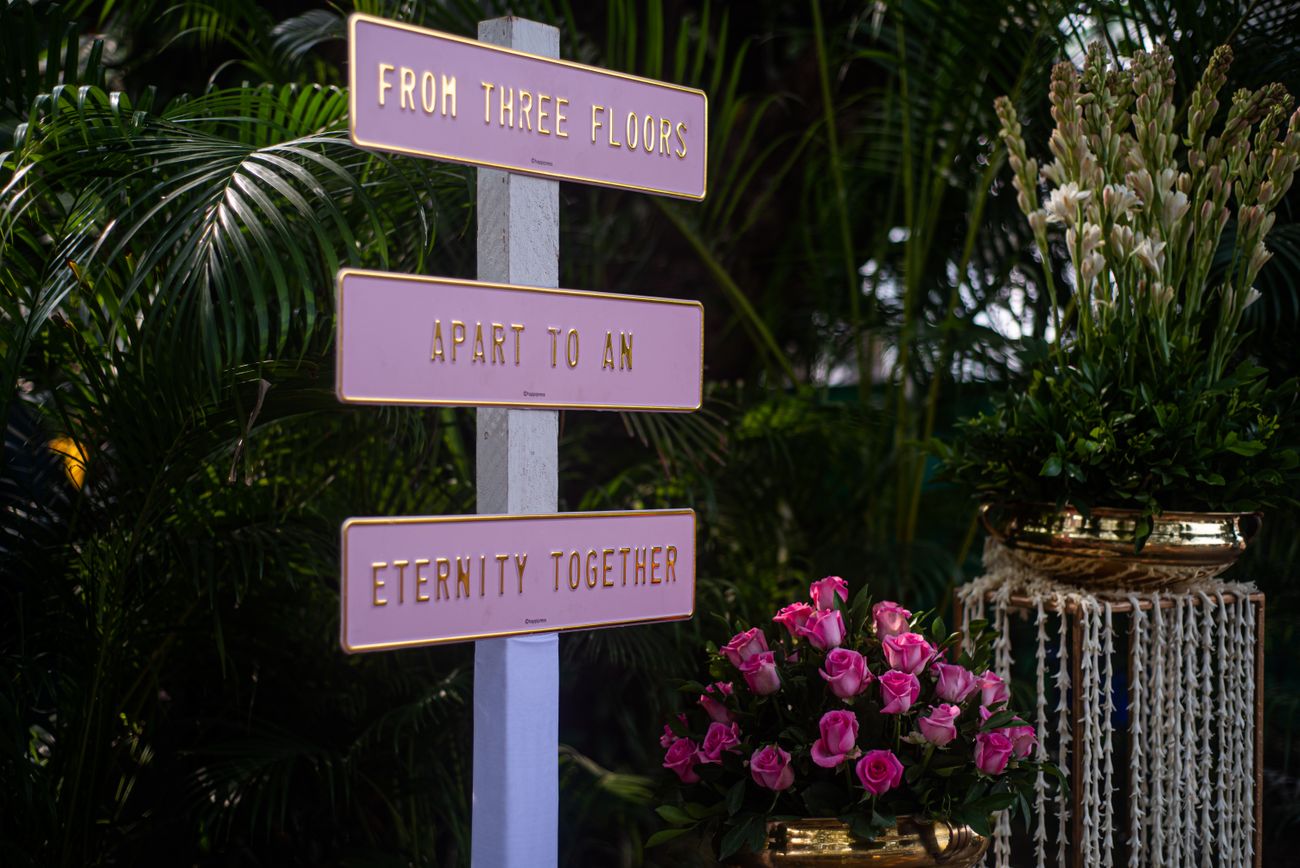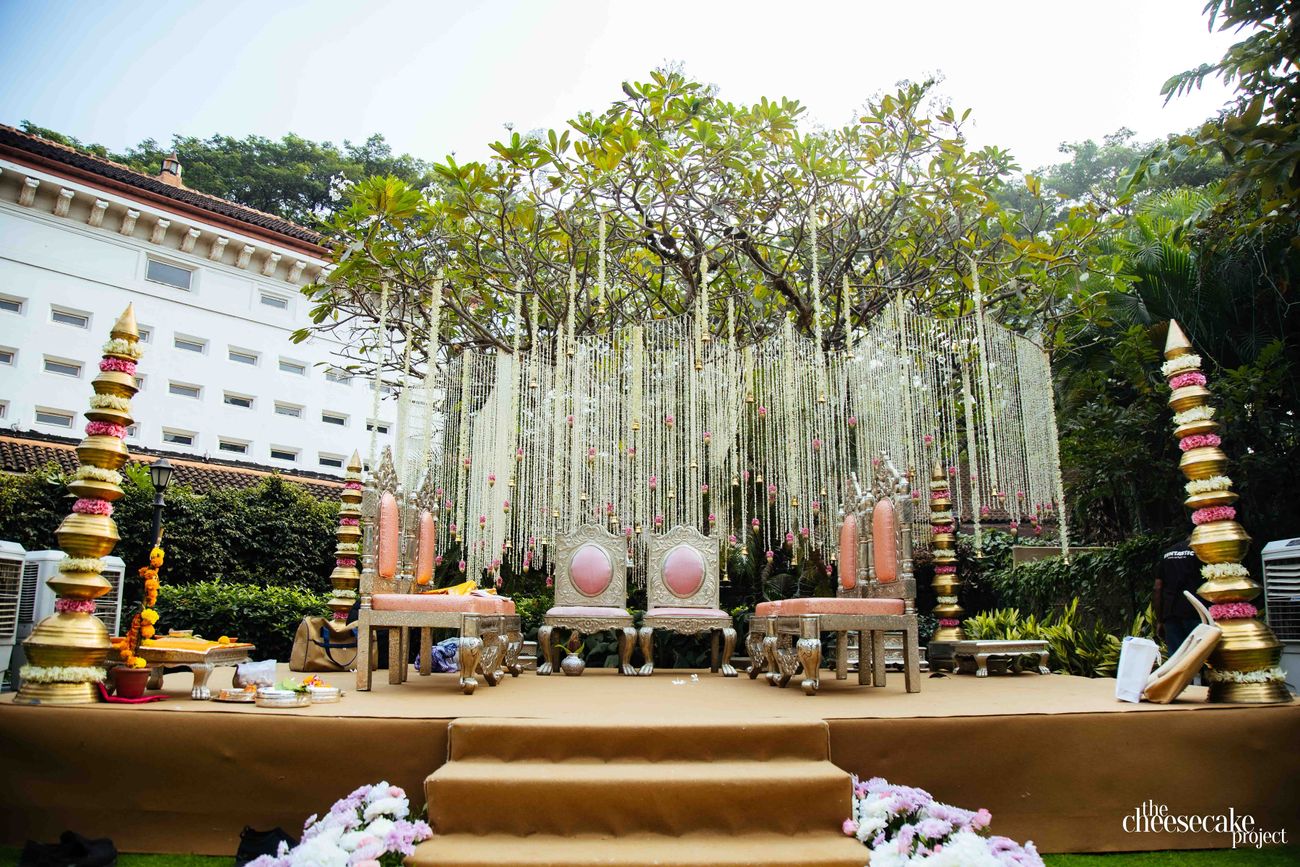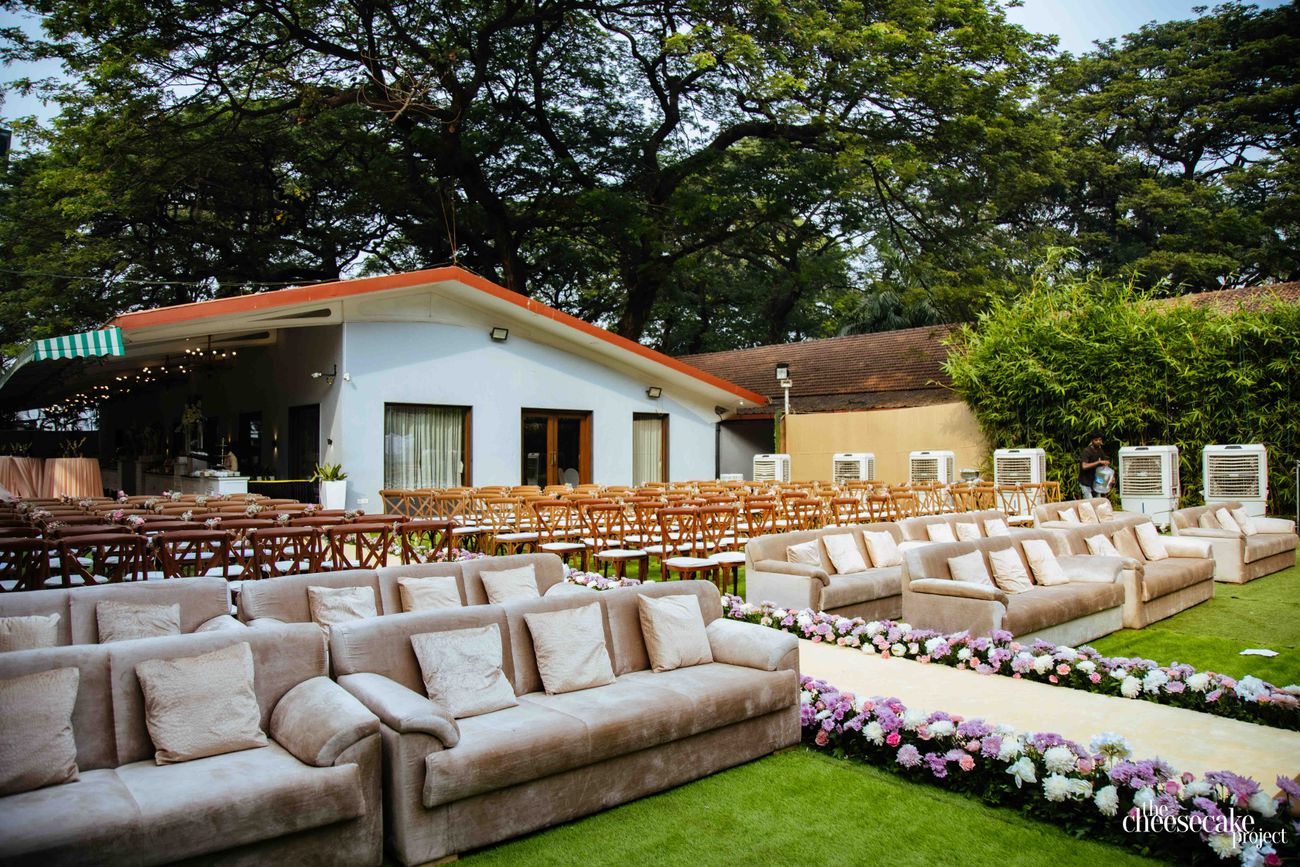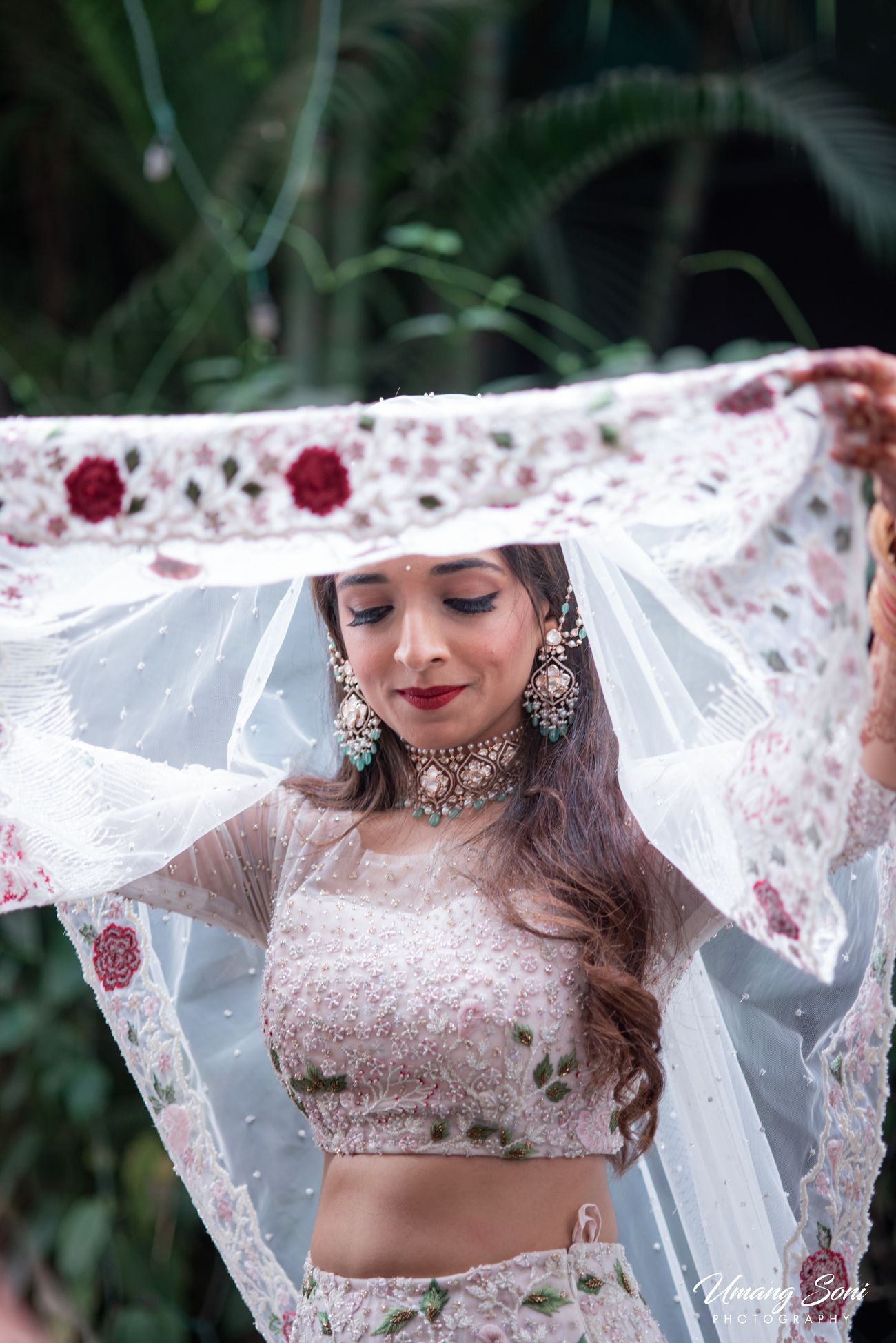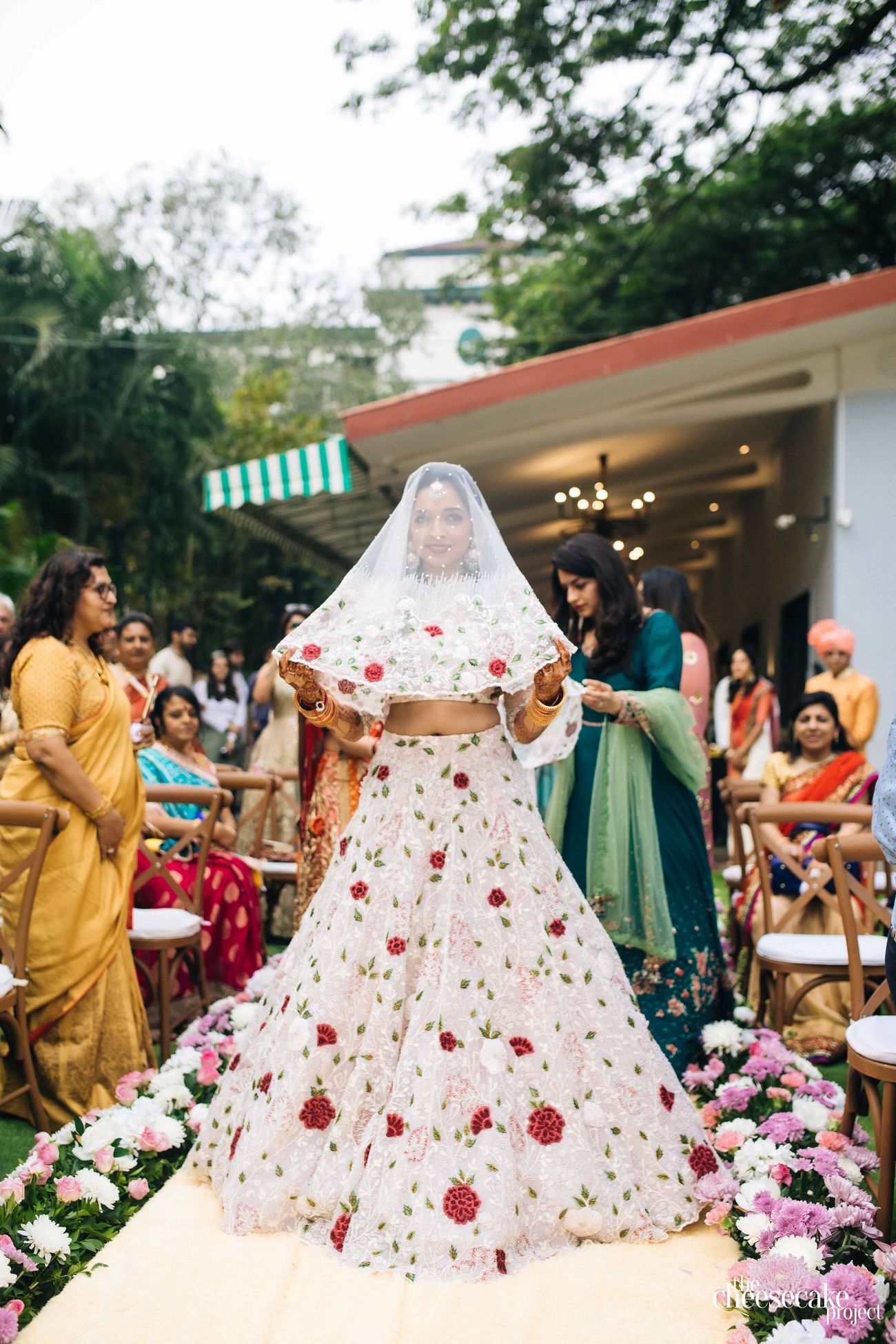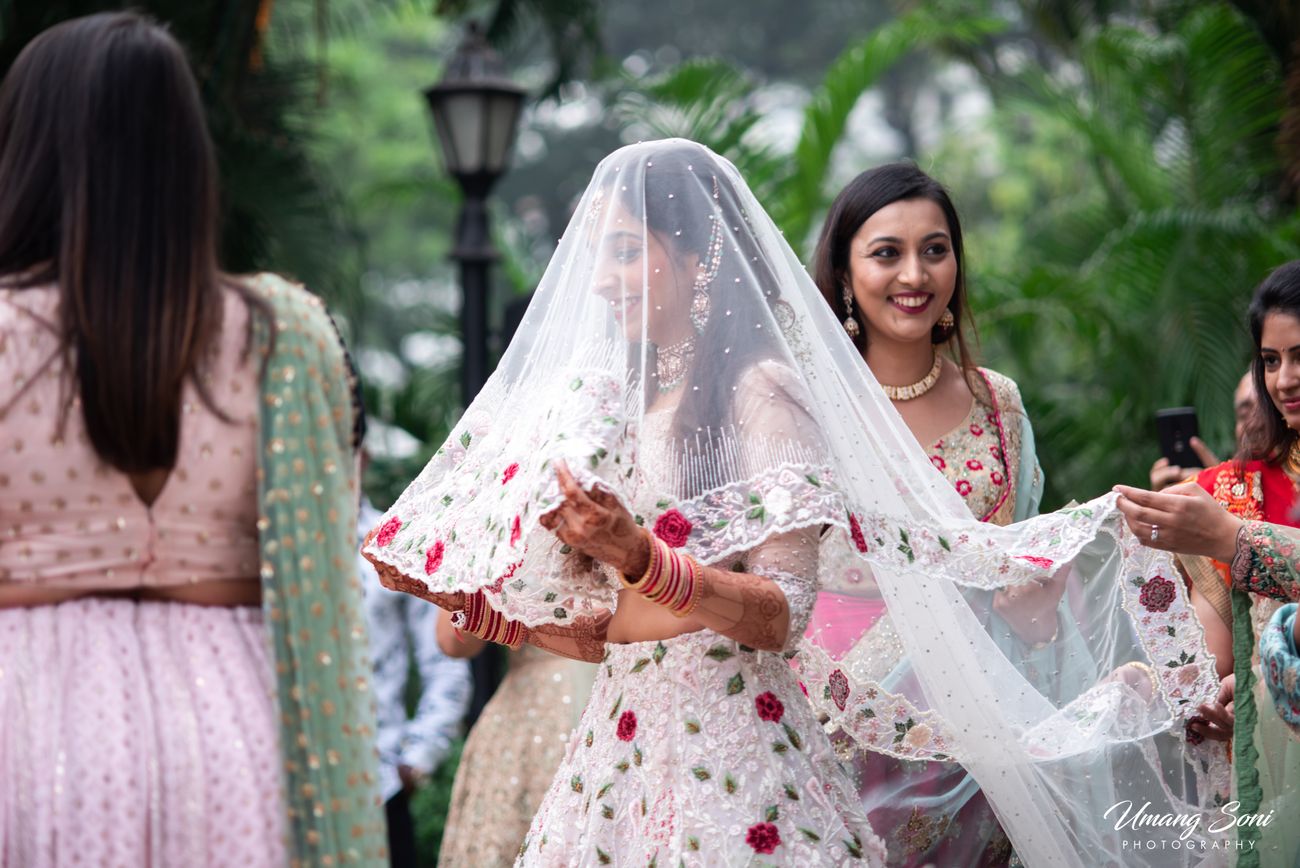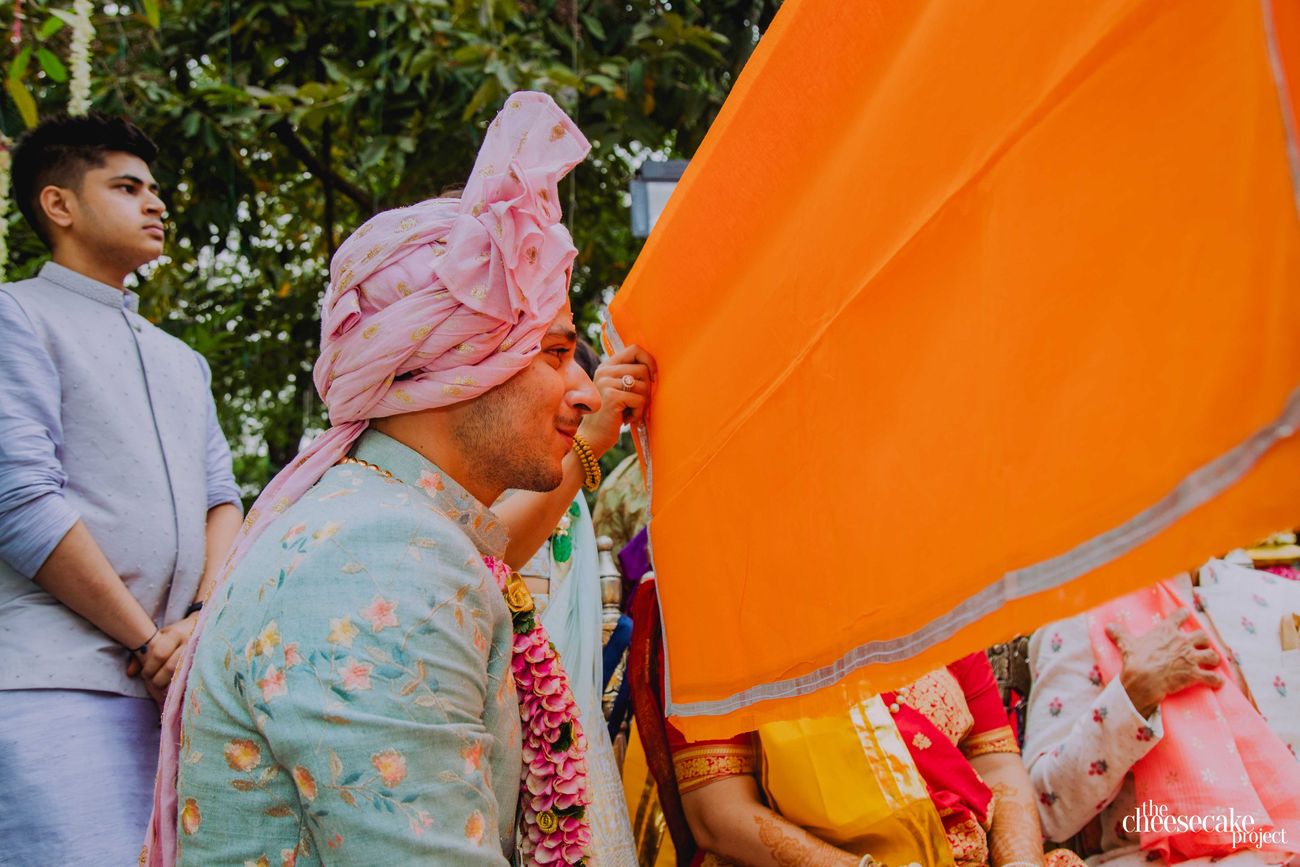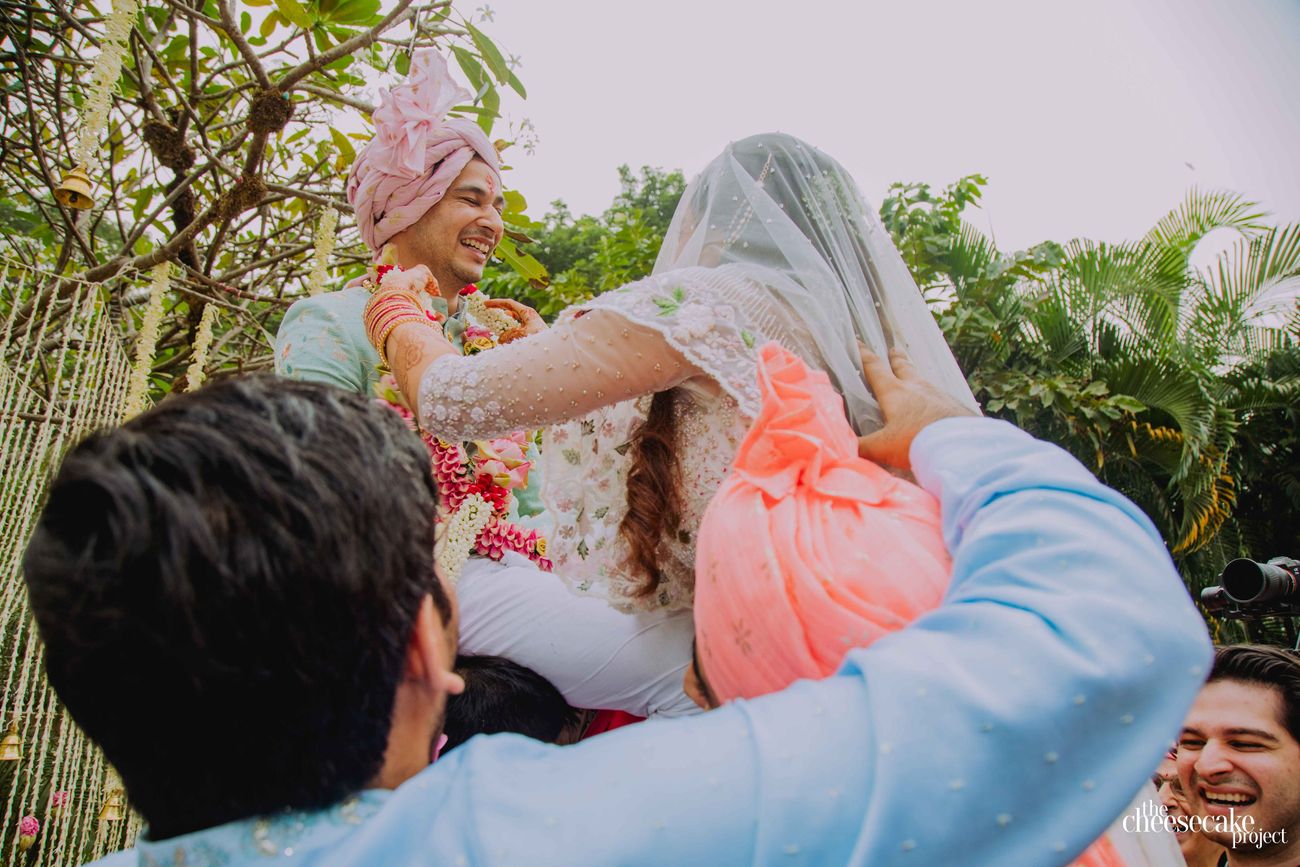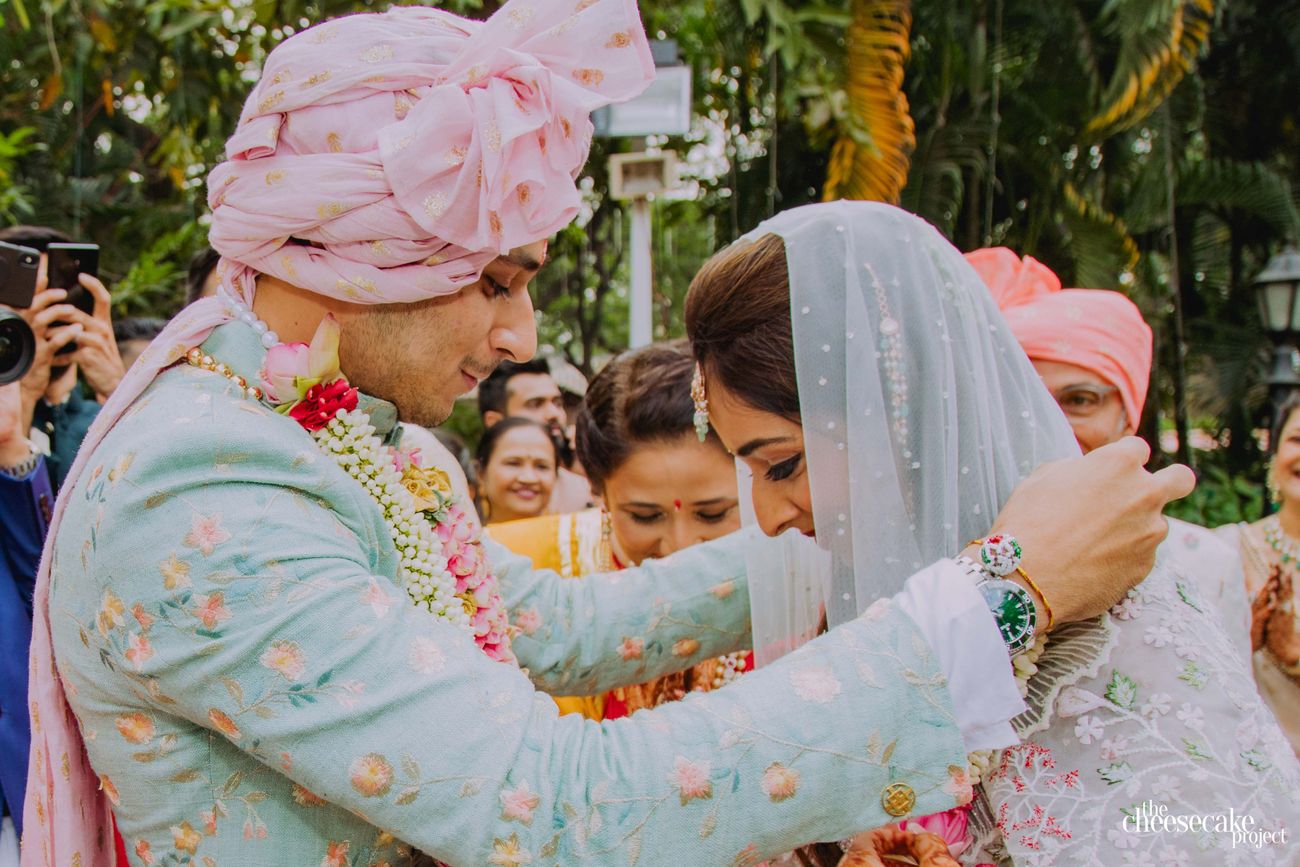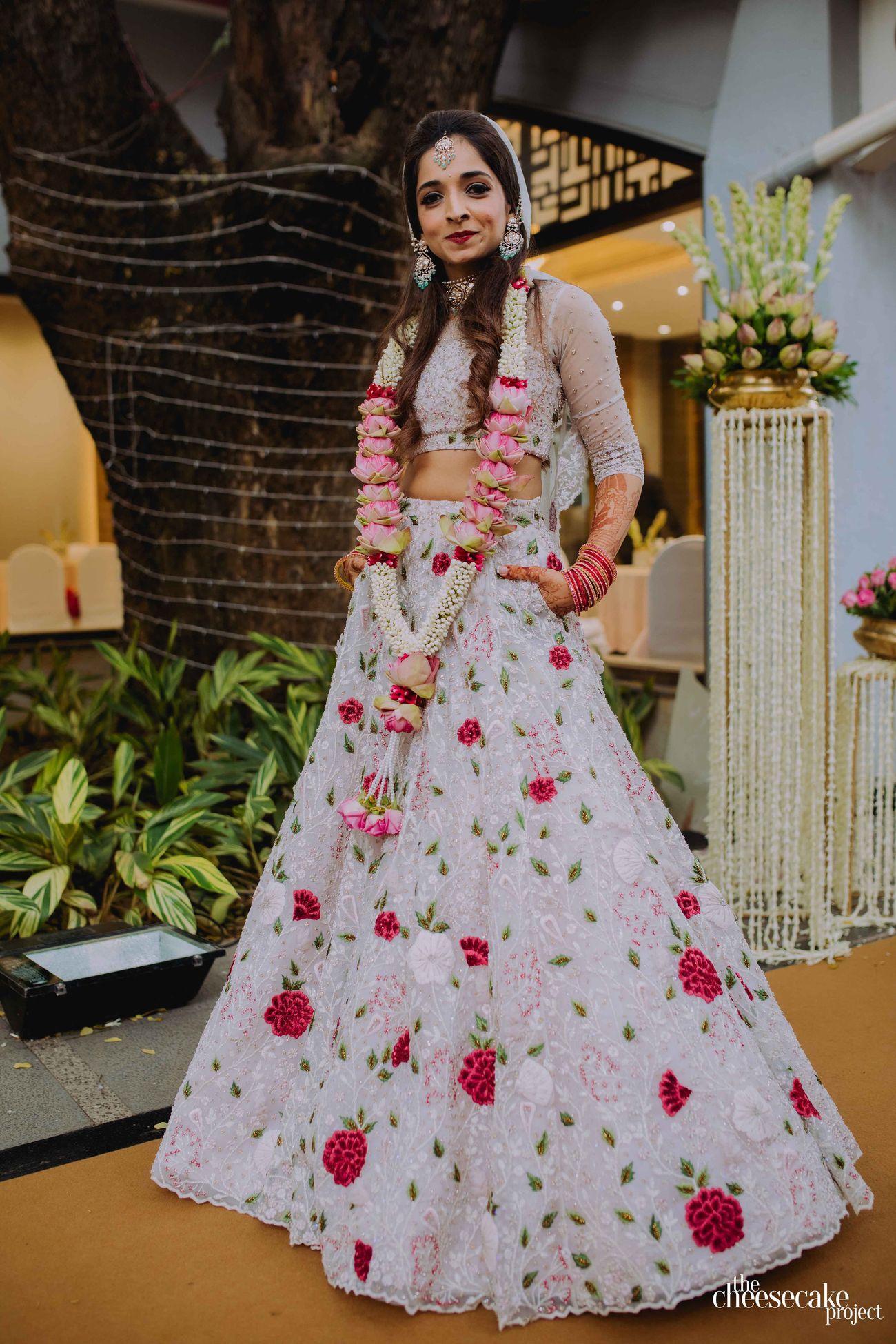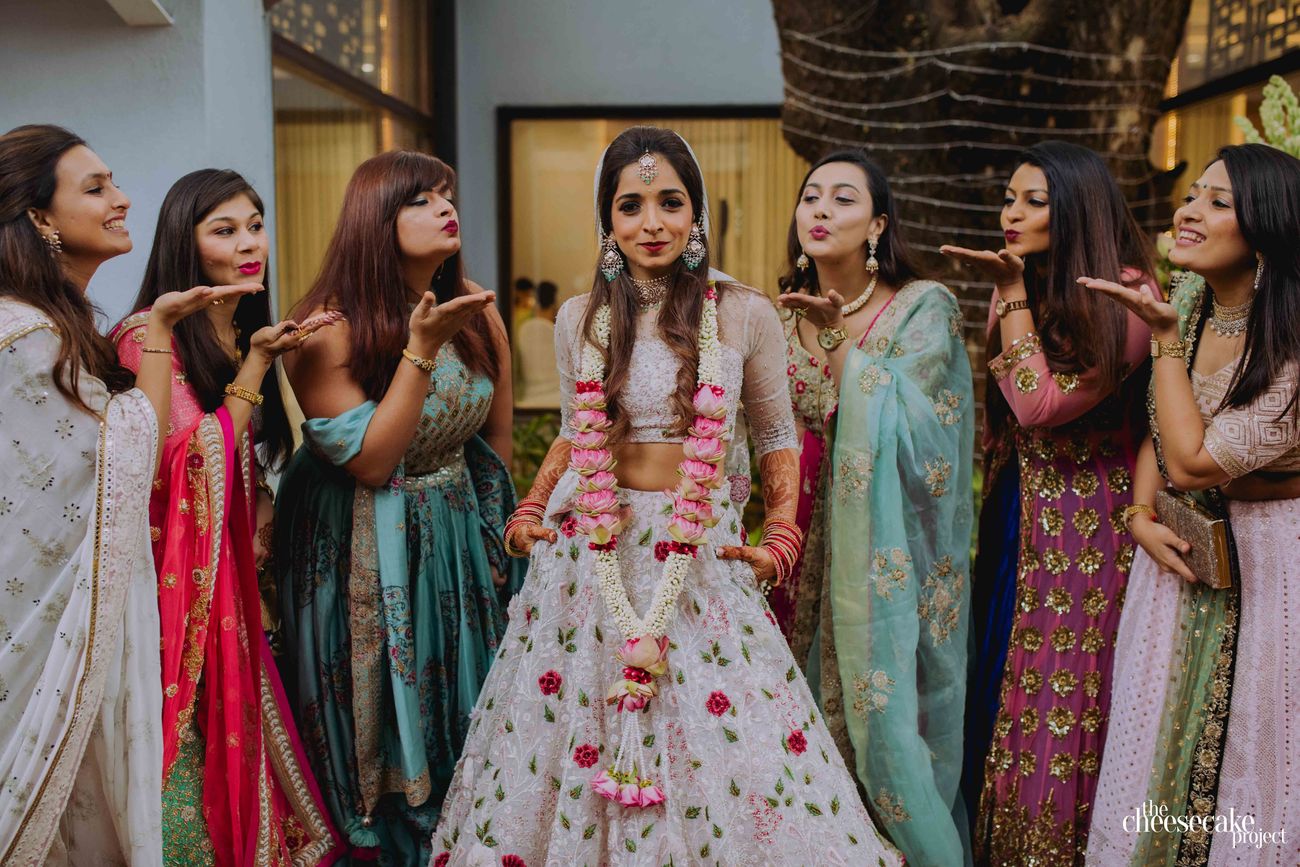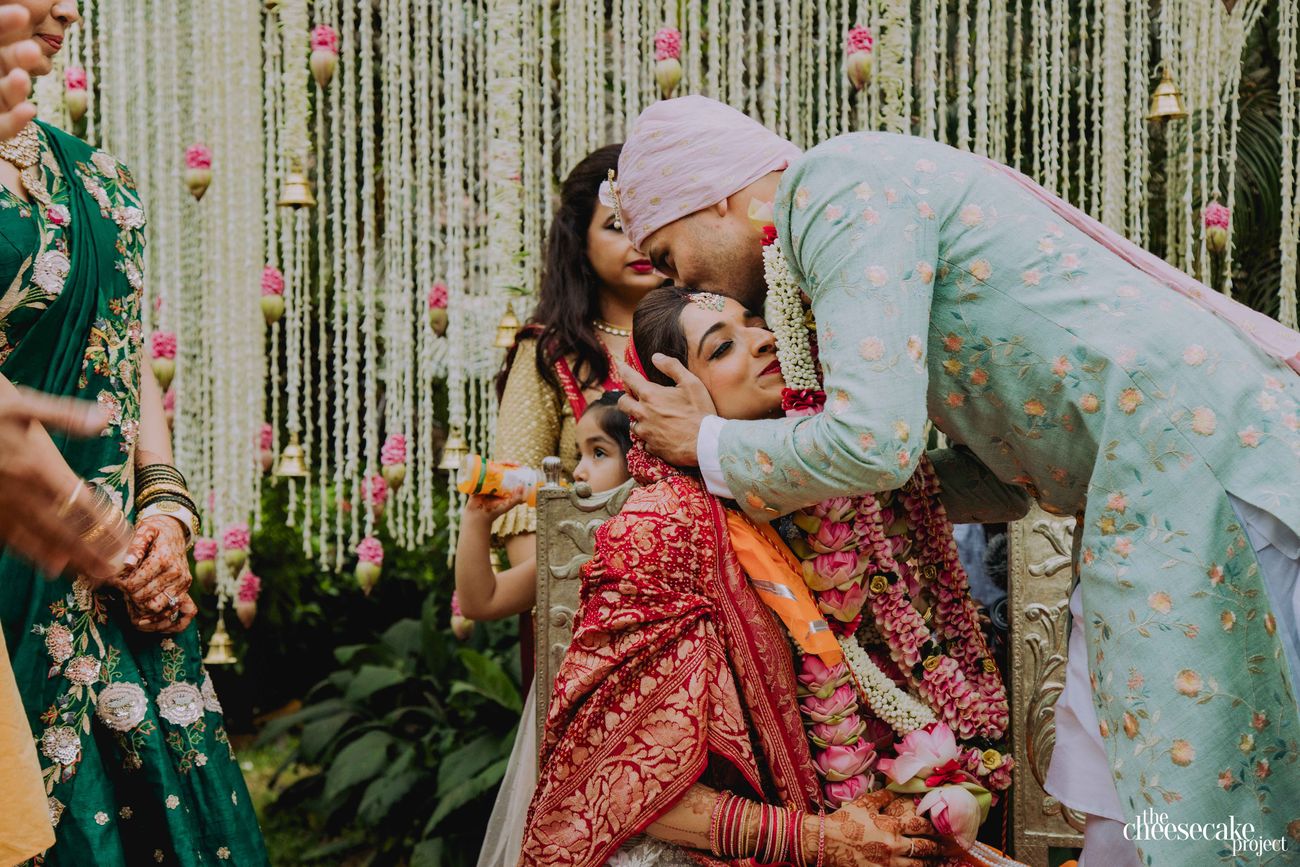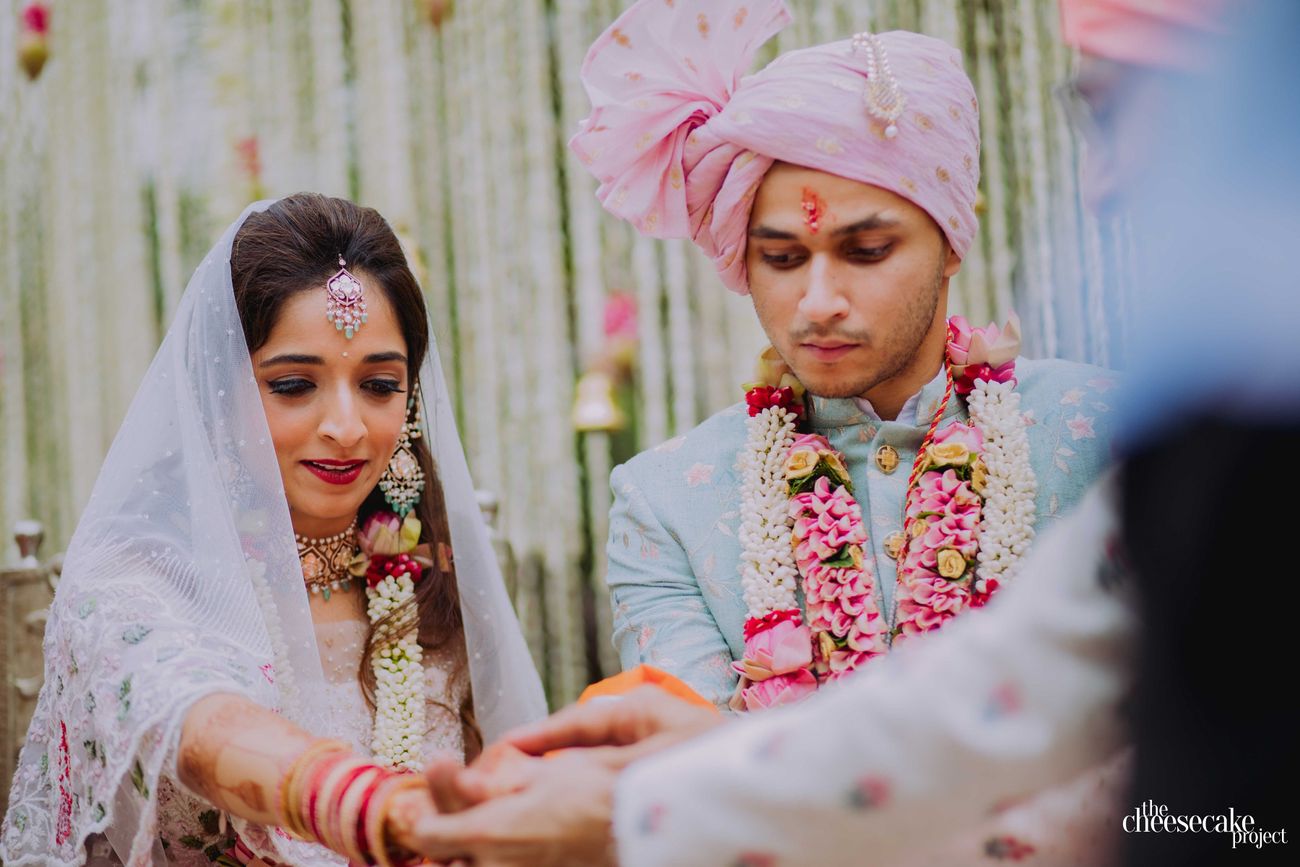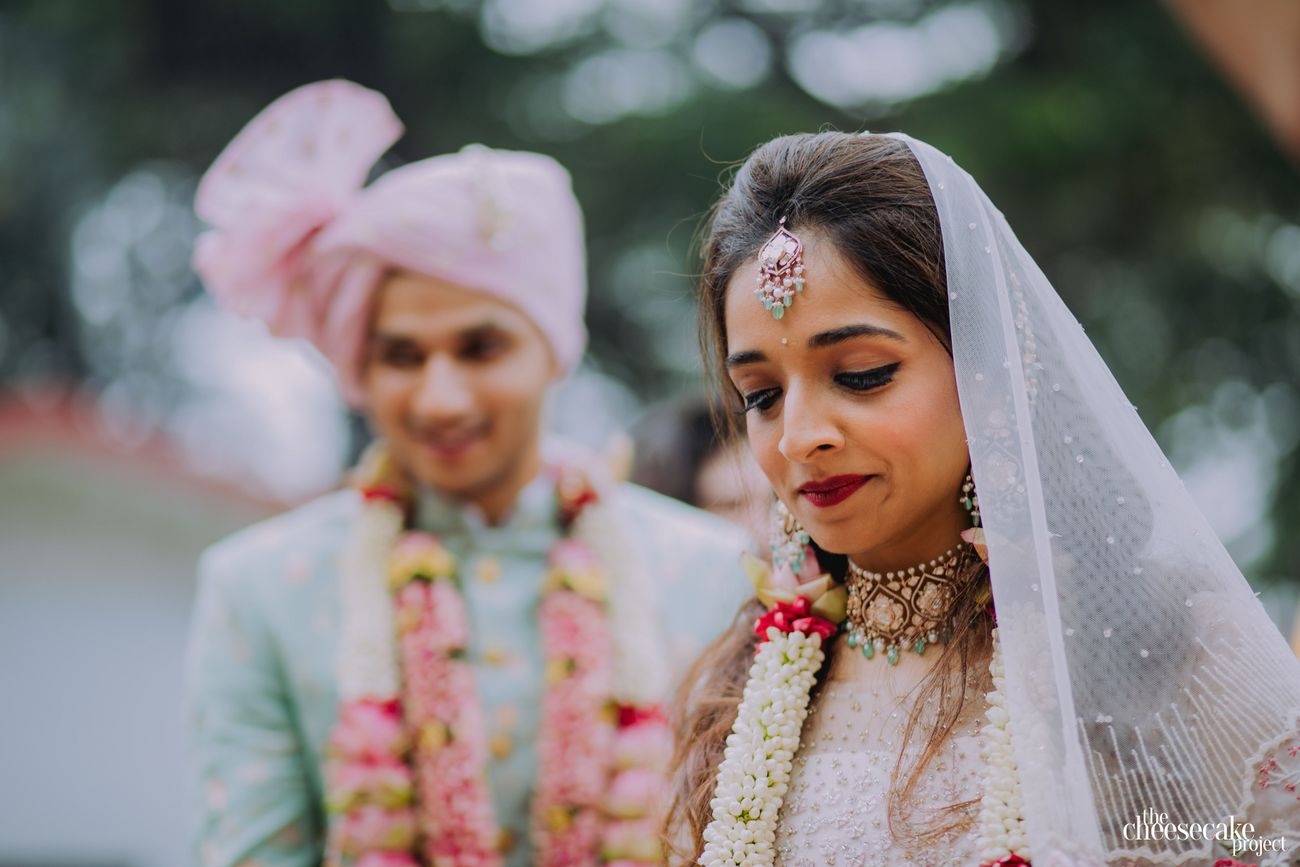 From The Bride: 
I was extremely invested in the planning of our wedding. My vision was very clear, I wanted the wedding to be as classy and quaint as possible, especially the wedding day (because honestly, nobody is really interested in the actual wedding ceremony except your really close friends and family)! In terms of decor, I wanted it to be the perfect mix of Indian and classy sans the burst of colours. I could say that my style would be understated but still makes a statement.
Vendor Reviews: 
Venues: Mehendi - Building Club House, Sundown - The Great Eastern, Lalbaug, Wedding & Reception - Thacckers Lawns, Racecourse
The Great Eastern Homes, Lalbaug, where we had our sundowner, is not exactly easy on the pocket. An extremely tricky location but if you get it right then it could really make a statement. Niharika was coordinating with us from the Mill and she was very cordial and polite to deal with Our wedding and reception took place at Thacckers Lawns, Racecourse. This venue is definitely easy on the pocket. It has the perfect bifurcation of 2 lawns and a beautiful champa tree in the small lawn under which we had our mandap. It won't sit more than 250 people theatre style but that worked for us! We then had the reception in the bigger half of the lawn which could easily accommodated 900 people! 
Makeup Artist & Hairstylist: Mehendi - Makeup by Bindu Suvarn, Sundown, Wedding & Reception -  Make up by Bianca Bee & Hair by Rachna Bee
Bianca is an absolute doll and completely understands what 'No make up make up look' is while her mother was like a magician when it came to doing my hair!
Photographers: The Cheescake Project
Stuti is an extremely bubbly and friendly girl. Her team is absolutely brilliant and super professional!
Decor: Mehendi, Wedding and Reception: Aditi Hamlai - Fireflies, Sundown: Aashna - Aash Decor 
OMG!! I absolutely LOVE Aditi! She is the most aesthetically sound person when it comes to wedding decor. She understands the brief like no-one can. Again, she kept the bride's opinion as the golden word. She is so sure and confident with her work that those qualities translate into her work. There was a big issue at my mehendi venue with regards to the decor and it was solved before I even came to know about it. She is so so versatile that if I knew back then, then she would have been my choice for ALL functions. 
Planner: Obelus Events
Chandni might be petite BUT she is an absolute power house. Problem solving is her middle name! She is so so meticulous with planning and management and her team is so so very good at hospitality. They did a fantastic job with the care of our outstation guests. Most importantly, Chandni makes sure that the BRIDE's opinion is always taken into consideration. They were my top choice because they have done events at The Great Eastern and that was our biggest stress point! 
Vendors: Venues: Mehendi - Building Club House, Sundown - The Great Eastern, Lalbaug, Wedding & Reception - Thacckers Lawns, Racecourse; Makeup Artist & Hairstylist: Mehendi - Binndi Suvarna Makeup & Hair★ 5 , Sundown, Wedding & Reception -  Makeup by Bianca Bee★ 5 & Hair by Rachna Bee; Photographers: The Cheesecake Project★ 4.9 ; Decor: Mehendi, Wedding and Reception: Aditi Hamlai - Fireflies, Sundown: Aashna - Aash Studio ★ 5 ; Planner: Obelus Events ; Bridal Outfits: Mehendi - Sushma Sarees★ 5 , Juhu, Sundown - Swapnil Shinde ★ 5 , Wedding - Shriya Som at Angasutra★ 5 ; Groom Wear: Govinda Mehta★ 5 ; Invites: Niharika Mukhi