Cold Shoulder Blouses To Go With Your Bridal Kanjeevarams
BY Meenu | 02 Aug, 2020 | 5937 views | 3 min read
Brides these days are not shying away from experimenting with their bridal blouses, and cold-shoulder, or off-shoulder trend is just the new wave that's taking over! And if you are one of those who's looking for something new for her bridal blouse, why not give this trend a try? Or at least, go through some of the best designs we've picked and bookmark this article for inspiration! Because, cold-shoulder blouses with Kanjeevarams look absolutely fab!! To prove it we have these real brides who rocked the cold shoulder blouse on their bridal Kanjeevarams.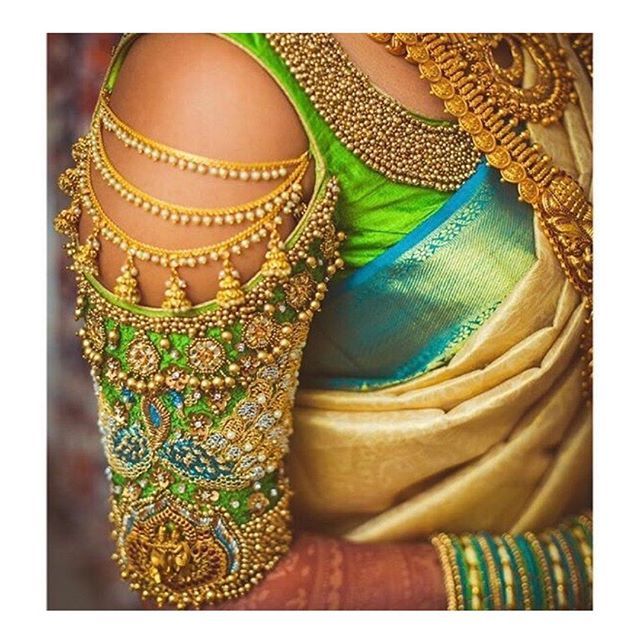 Image Via: Sruthi Kannath★ 4.7
Picture this. A heavy embroidered bridal blouse, which is the usual for a South Indian bride. Adding a cold shoulder is just going to add the oomph factor. Trust us on this one ladies!!  This stunner of a blouse from Sruthi Kannath has all the bridal elements in place. In fact the cold shoulder is done so artistic with the string of pearls and jhumkas it looks bridal perfect!!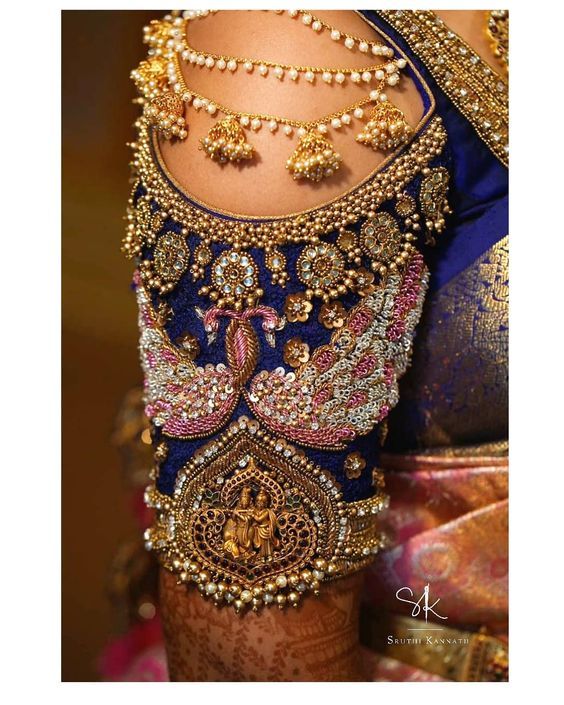 Image Via: Sruthi Kannath★ 4.7
A simple design, with just a hint of embroidery makes this cold shoulder blouse a perfect pick for those who wish to try something new but not go completely overboard! It's an ideal blend of contemporary and traditional.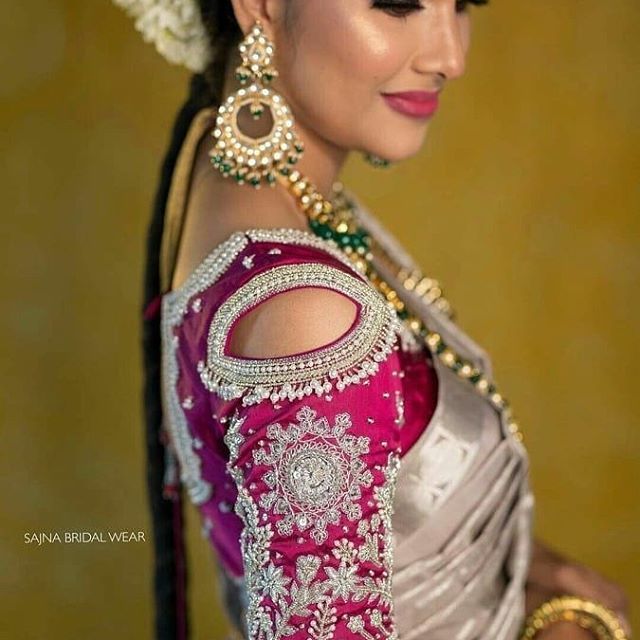 Image via: Sajna Bridal Wear
This pattern seriously has our hearts you guys, and looks like this hit the right spot with the brides too. You can always alternate the pearls and jhumkas combo with rows of pearls or rows of pretty baubles for that bridal effect.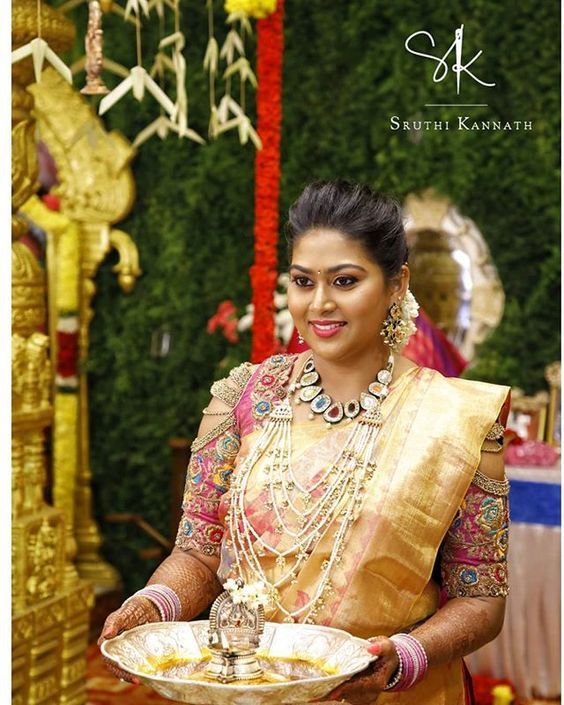 Image Via: Sruthi Kannath★ 4.7
If you wanna go clean cold shoulder, then this is for you. Embroidery around the cold shoulder, yet not too much but making the shoulder the star is wow!!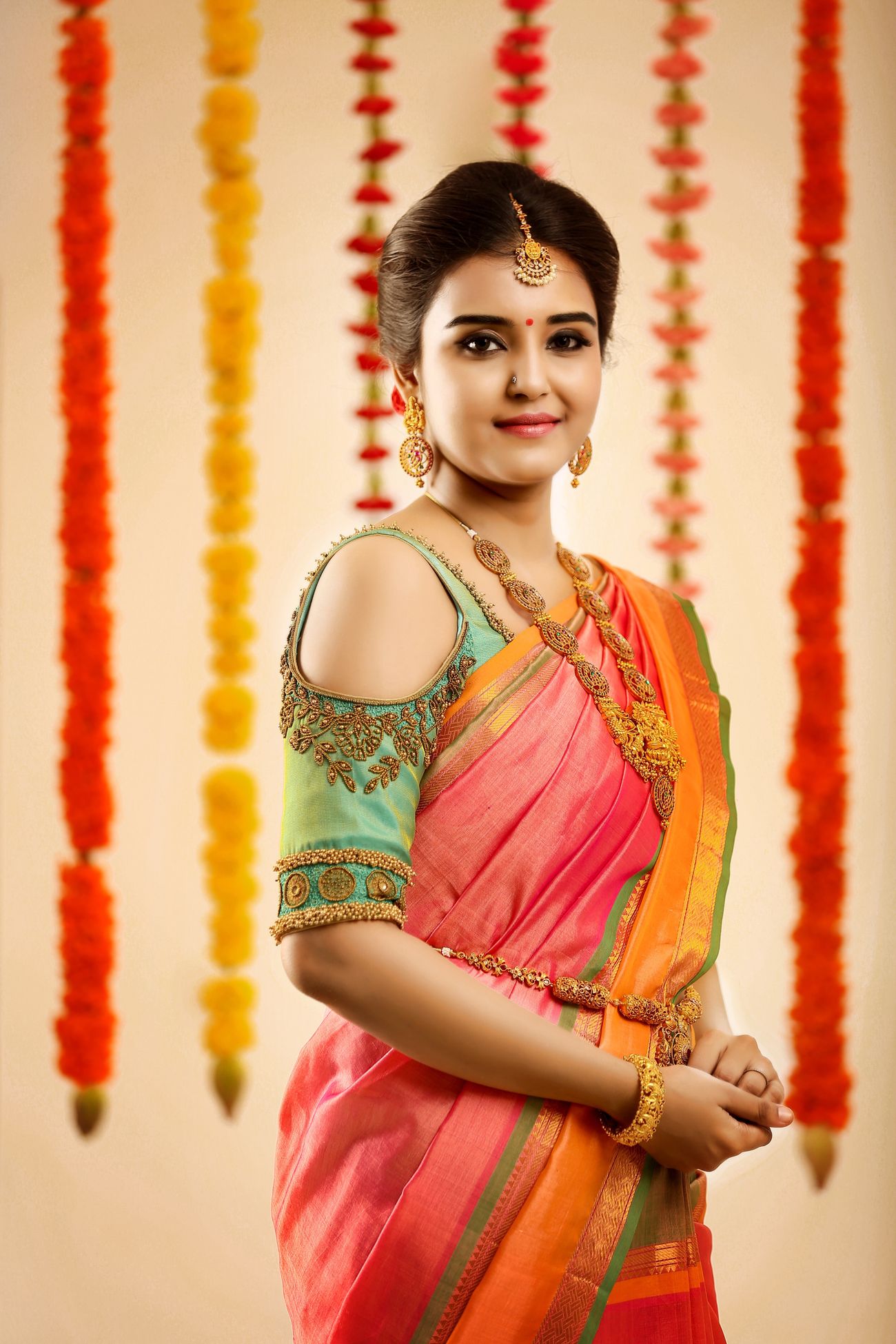 Image Via: Sruthi Kannath★ 4.7
This one is another version of hanging pearls but this bridal blouse has a cutesy motif on the bottom. You can always replace this with the more traditional Lakshmi motif.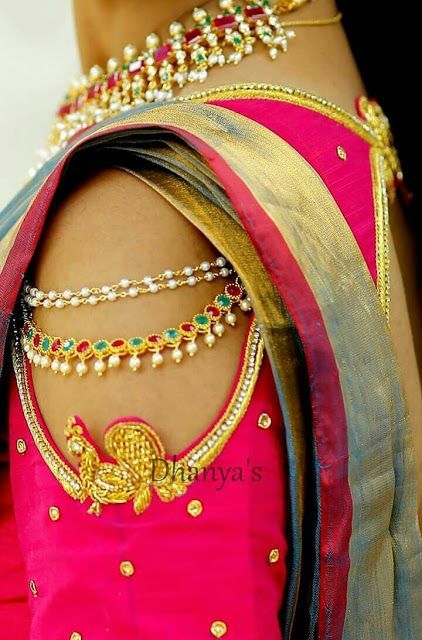 Image Via: Dhanya's
This beauty of a blouse is relatively simple, has just a single strand of pearls and less embroidery. This can be a go to for not just brides, but the squad and also as a wedding guest. The string of pearls adds the perfect touch.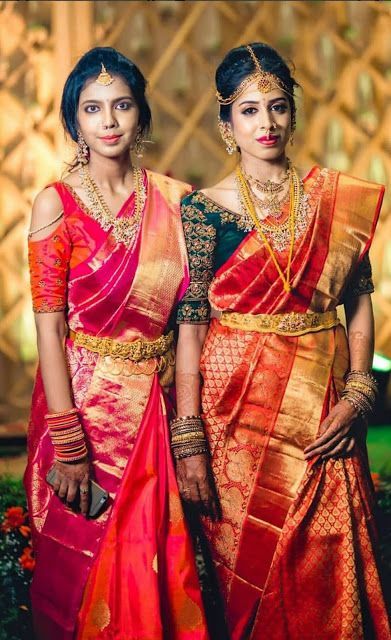 Image Via: Pinterest
If you brides want to try out a different neckline with your cold shoulder blouse, then check this out. Ain't it gorgeous?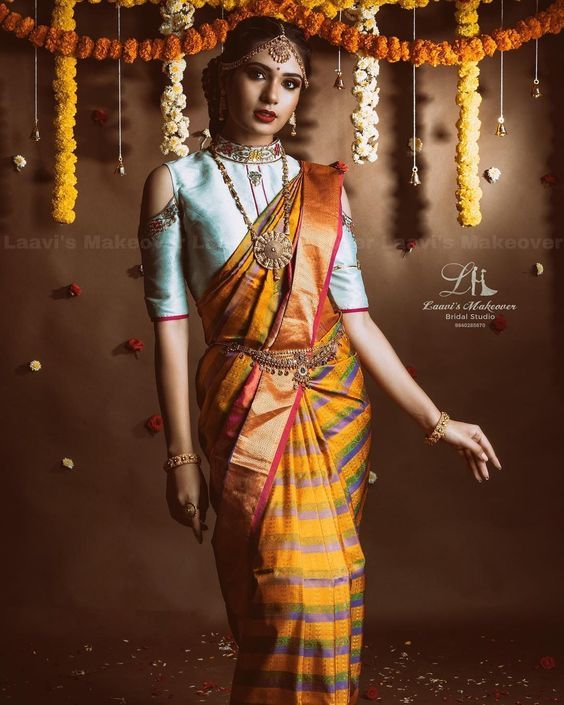 Image Via: Laavi's Makeover
You could also go for a toned down cold shoulder bridal blouse. With a subtle gold piping along the ends, this would look really good.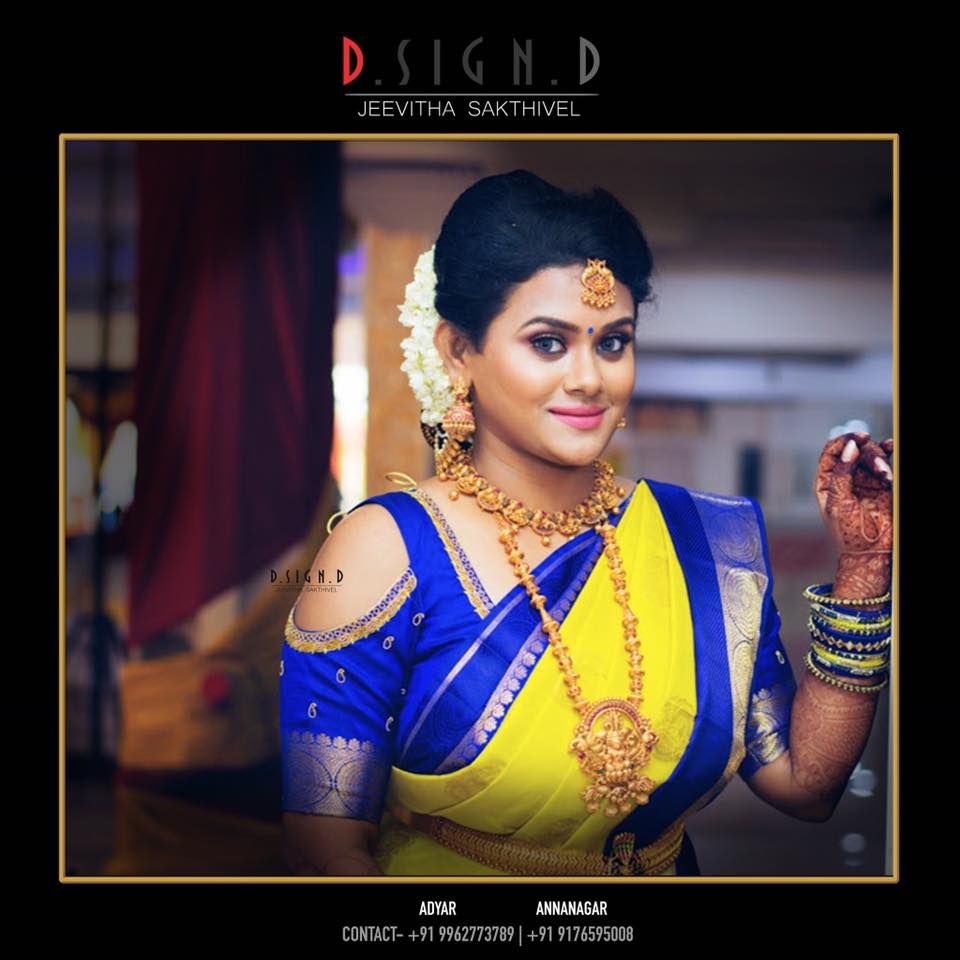 Image Via: Dsign D
If you're planning on getting a range of bridal blouses for your various functions, we have 30+ options for you to choose from! And if it's just Muhuruthum blouses you are looking for, here are some of the best ones we curated!