Cute Delhi Wedding With A Jaimala In A Ballpit !
BY Sakshi | 10 May, 2022 | 1307 views | 9 min read
Now here is a wedding that had so many things that stood out- from a unique bridal entry to a bride who had challenges for the groom before the jaimala (which happened in a ball pit btw), this wedding was so full of fun and ideas! The bride chose her outfits, yes, each one of them in 5 mins flat, and they happened to be the first ones she tried on too! And of course, since this was a wedding with not one, but two choreographers getting hitched, there was a lot of dancing too! Kamna and Utsav, co-founders and partners of YSDC Wedding Choreography had an absolute blast at their wedding, and we love how fun it looks! 
P.S. Loads of cute videos in this one :)
Apart from all the dancing, Kamna entered to a song sung by her besties, had her jaimala in a ballpit, amd even had a catch-catch session with the groom! Take a look at this adorable wedding video!
 

 

View this post on Instagram

 
Now isn't that just one of the most unique wedding videos you've seen? Take a look at this very special real wedding feature on WedMeGood!
Meet Kamna and Utsav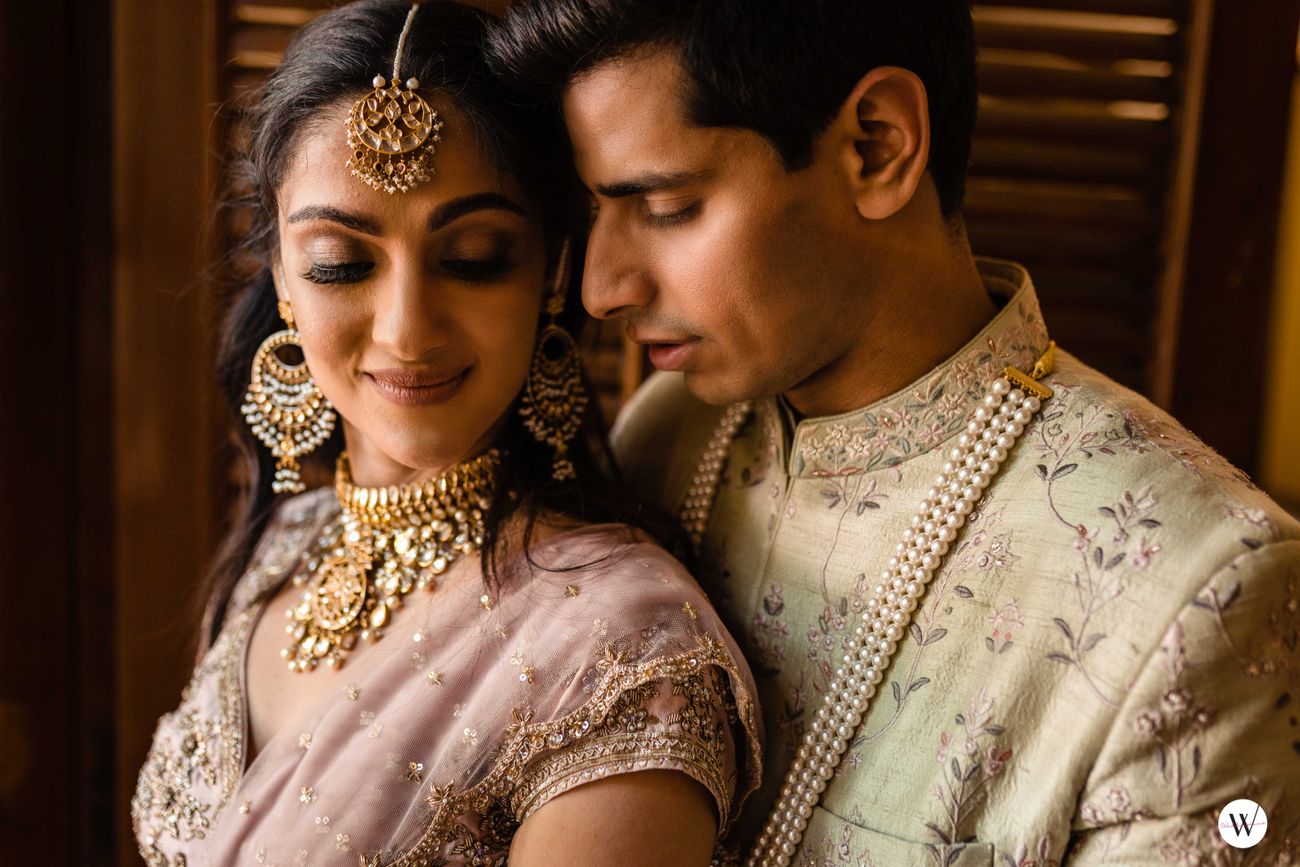 We met back in 2015 when both of us were dance instructors at the Shiamak Davar company. I was actually Utsav's assistant and believe it or not we didn't like each other very much at the beginning!! Eventually we became good friends and stayed that way for a long time. In 2017 we decided to open our dance company together called YSDC & today are proud co-founders & partners of the same! Our friendship turned into business partnership and slowly down the line we knew this was always meant to turn into a life partnership too ;) it's been a Rollercoaster ride-but one that ended well!
Mehendi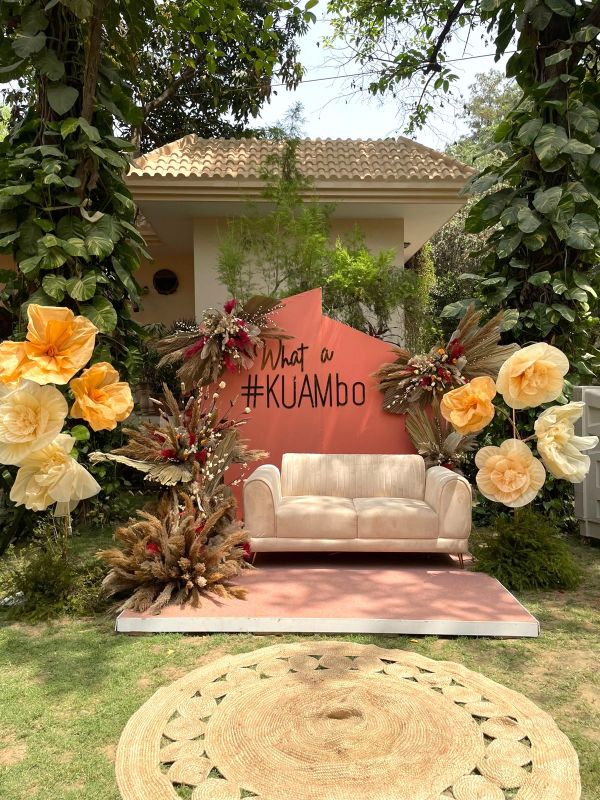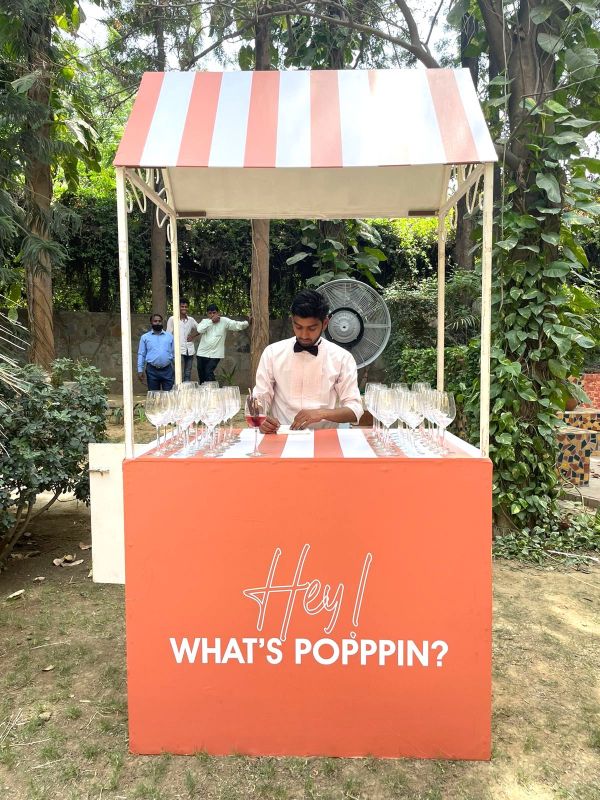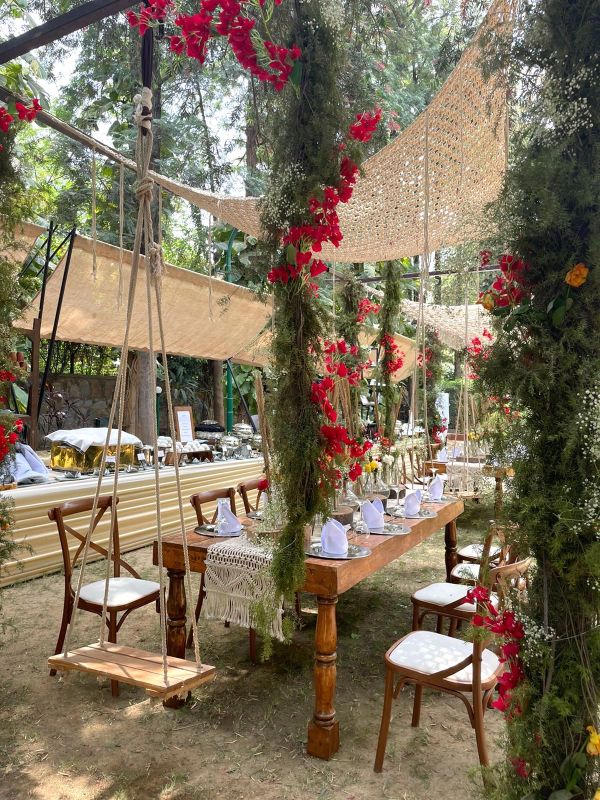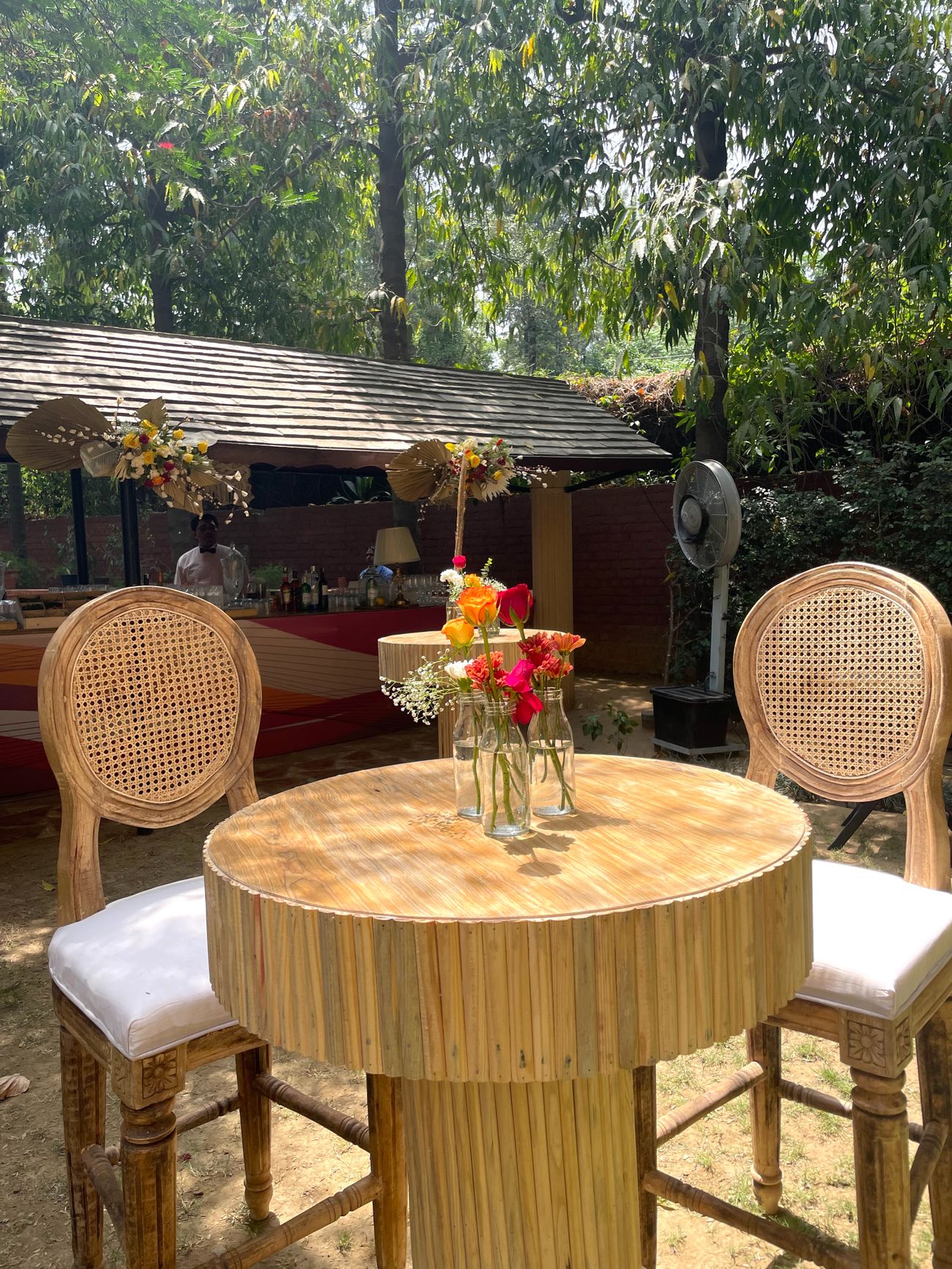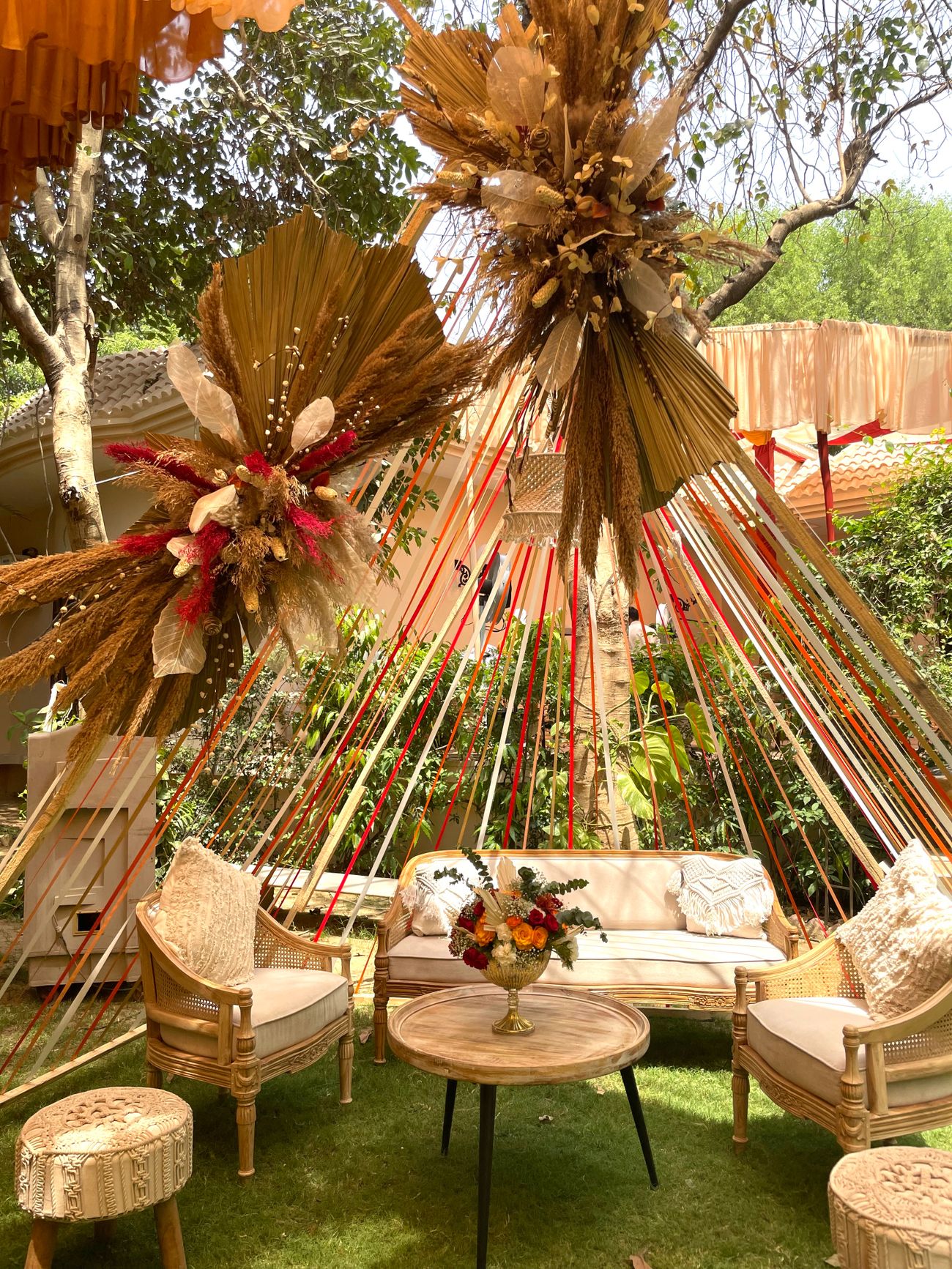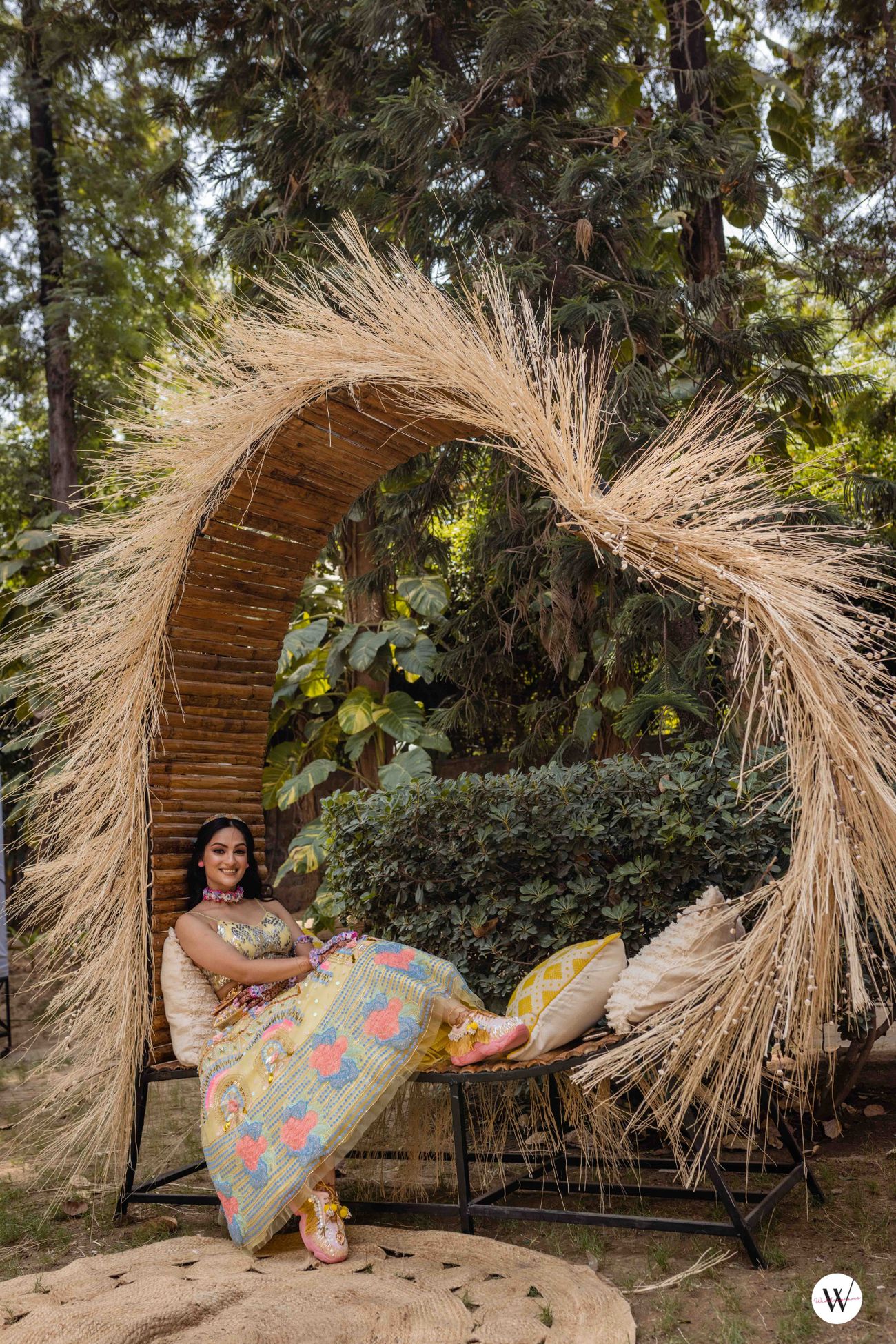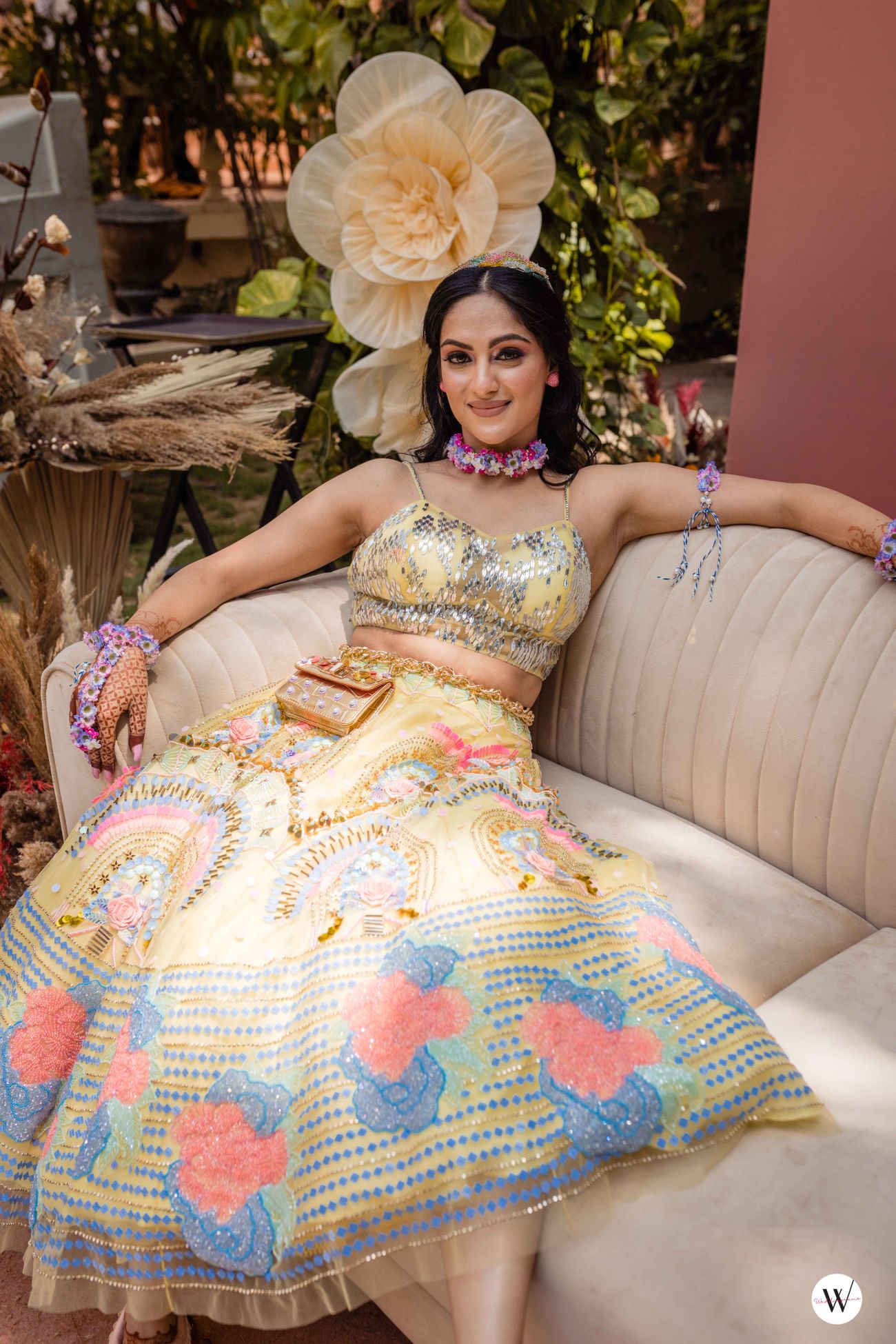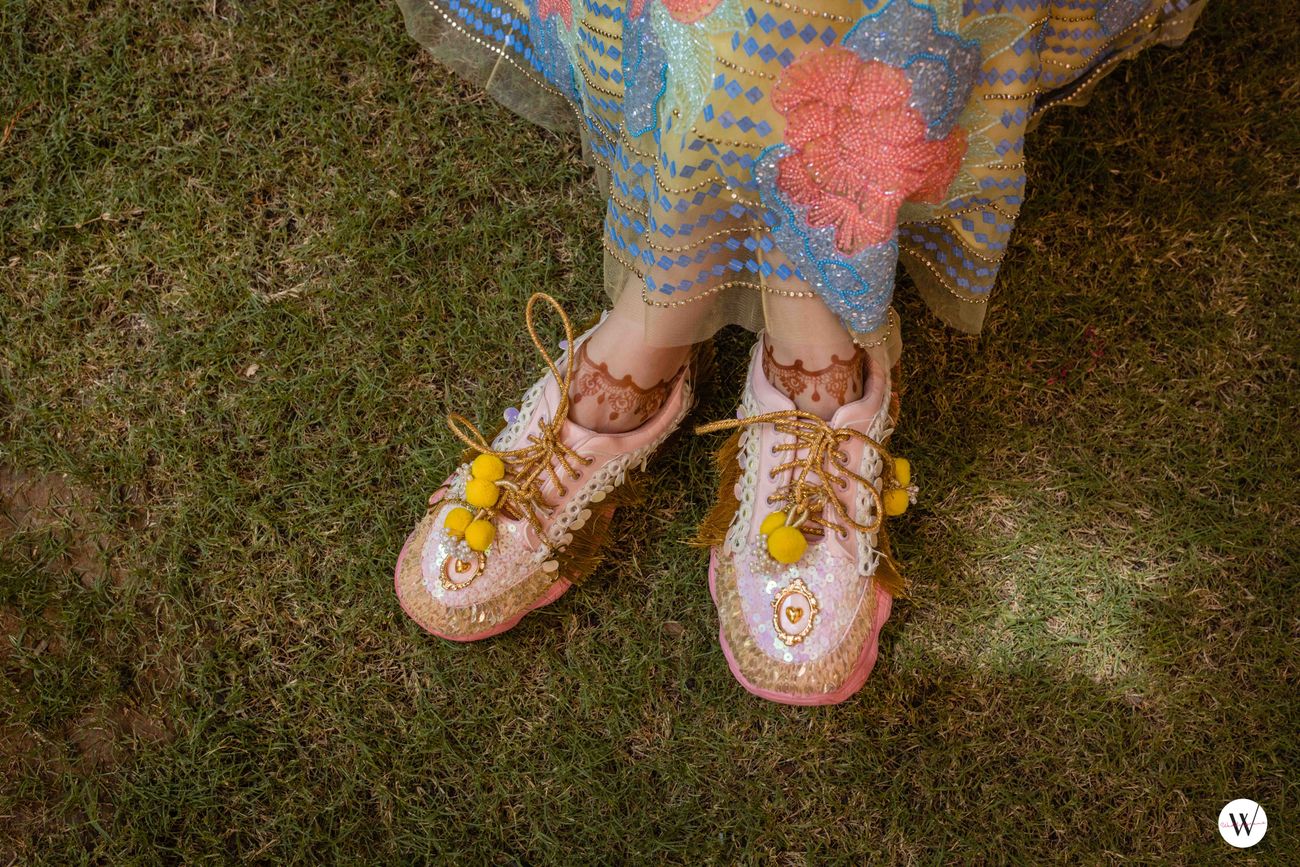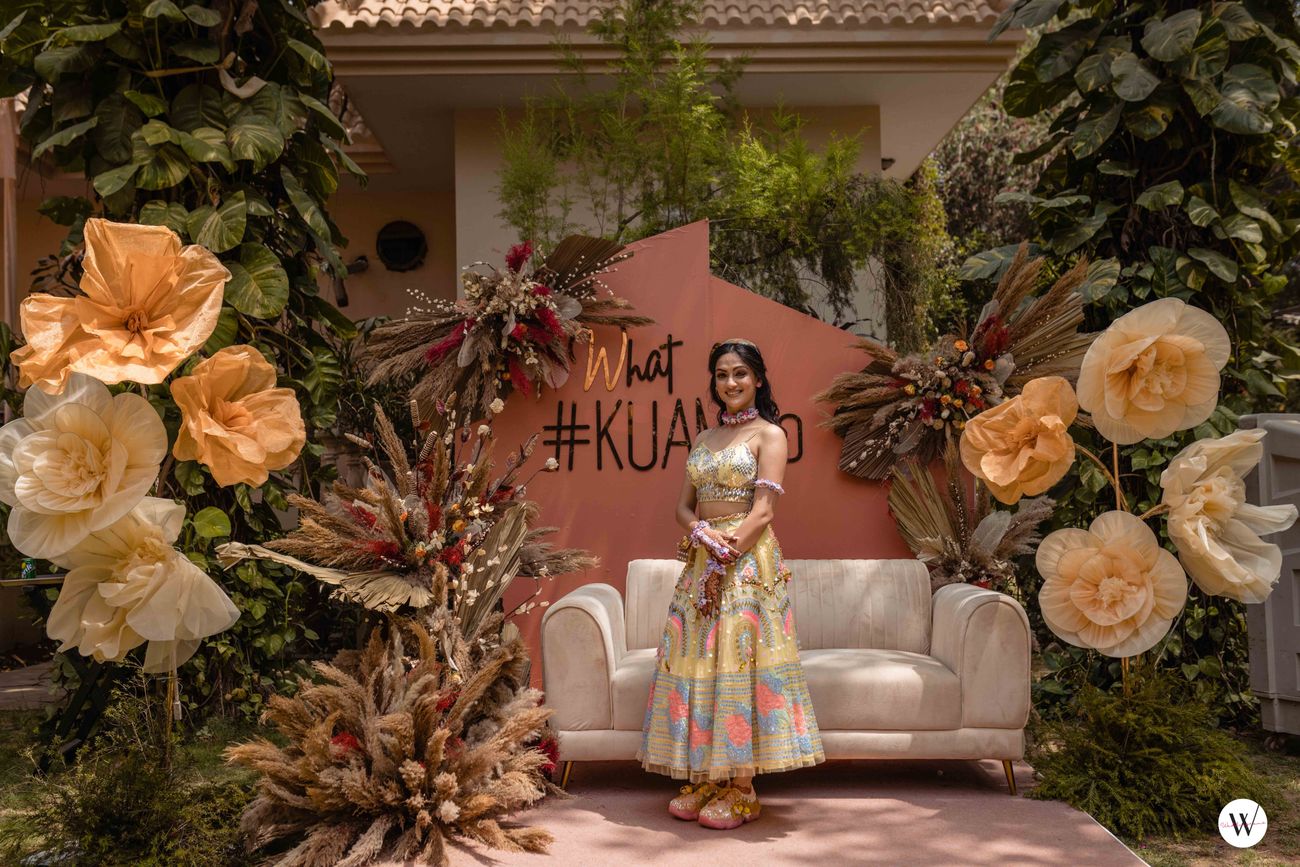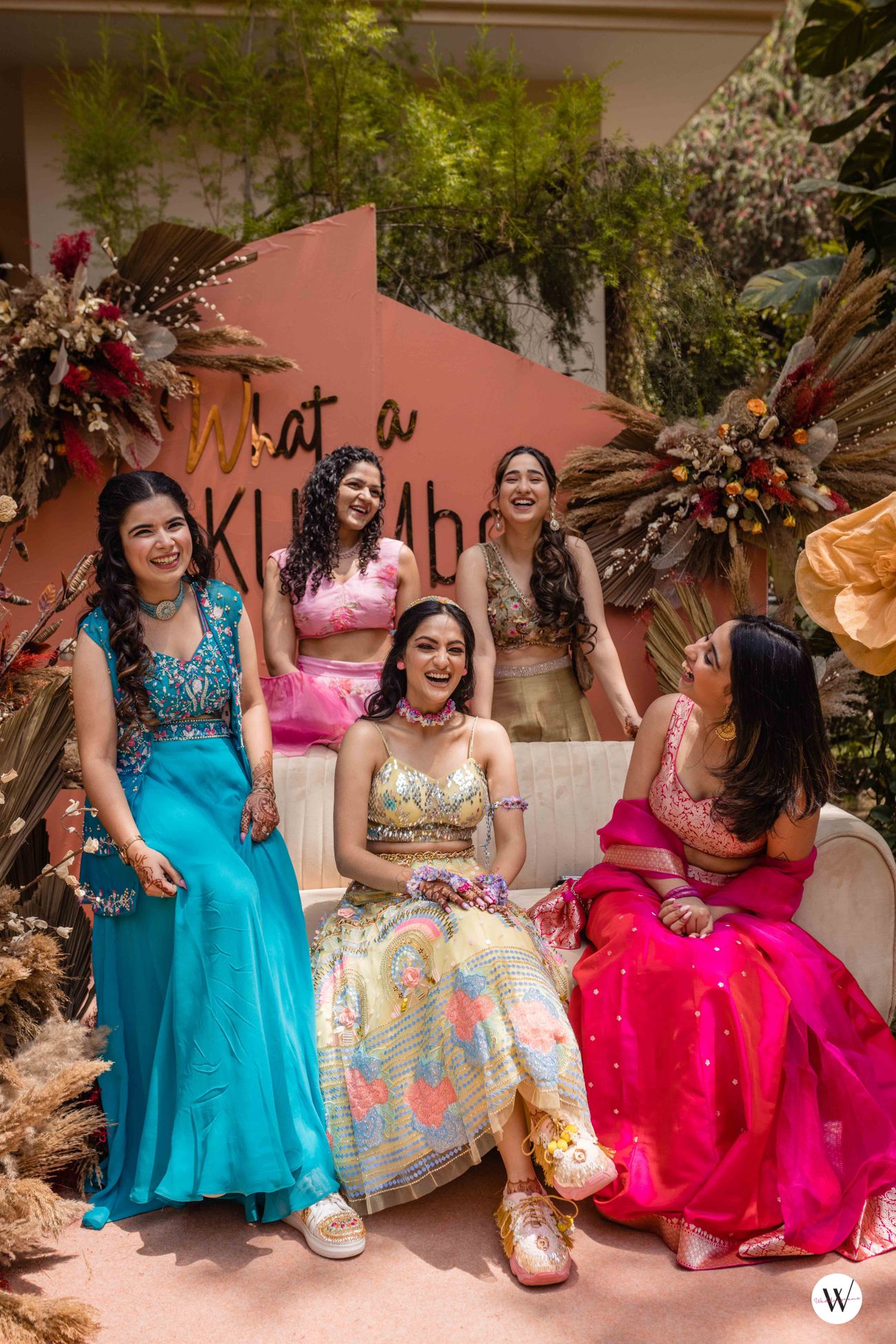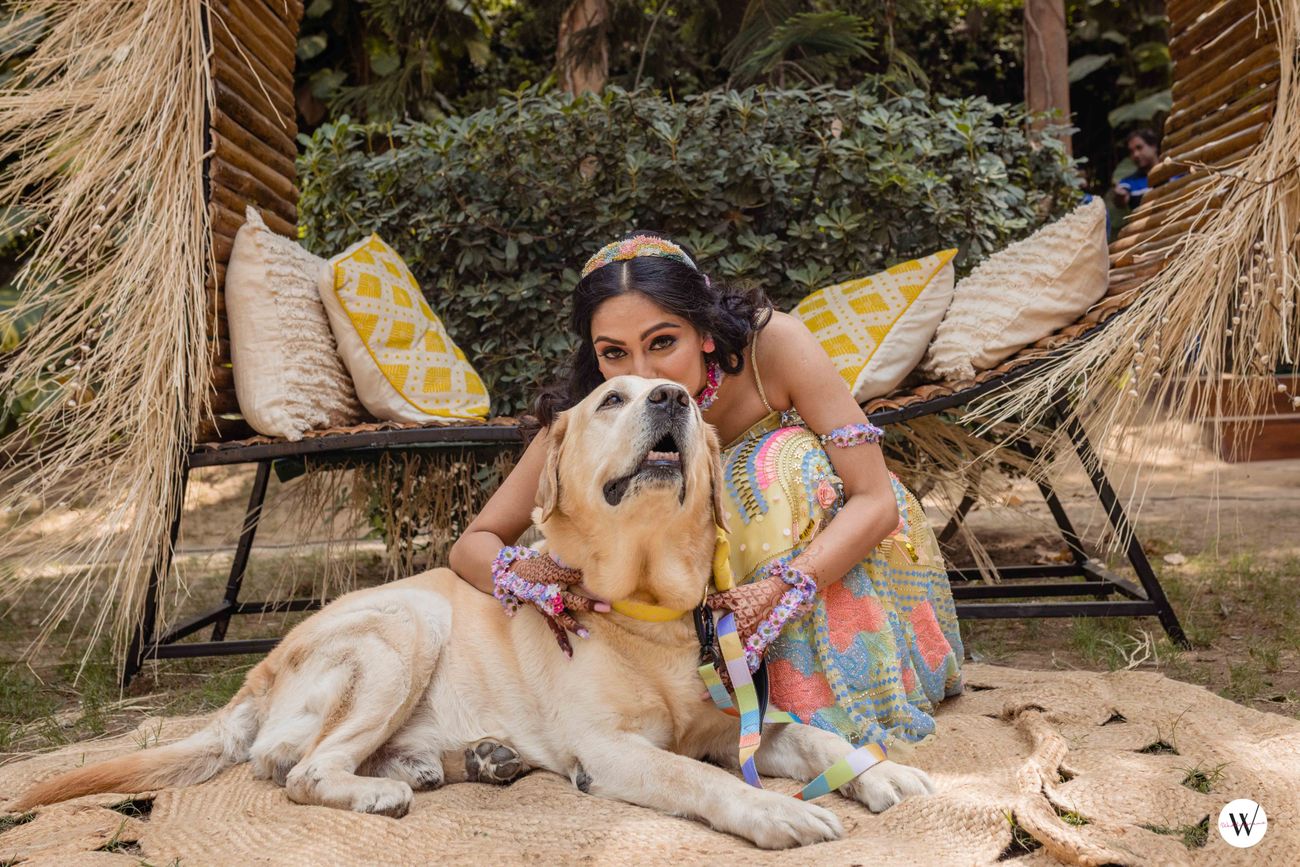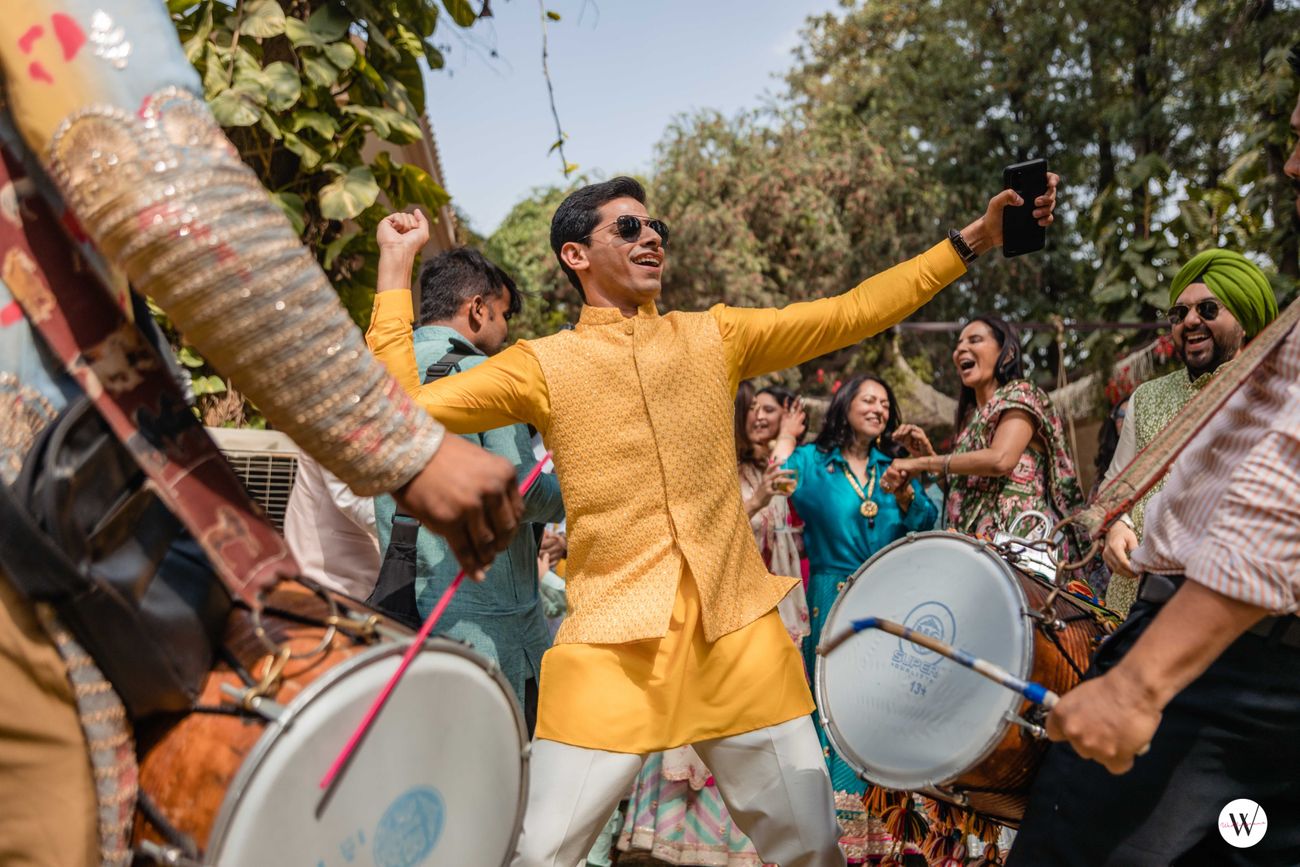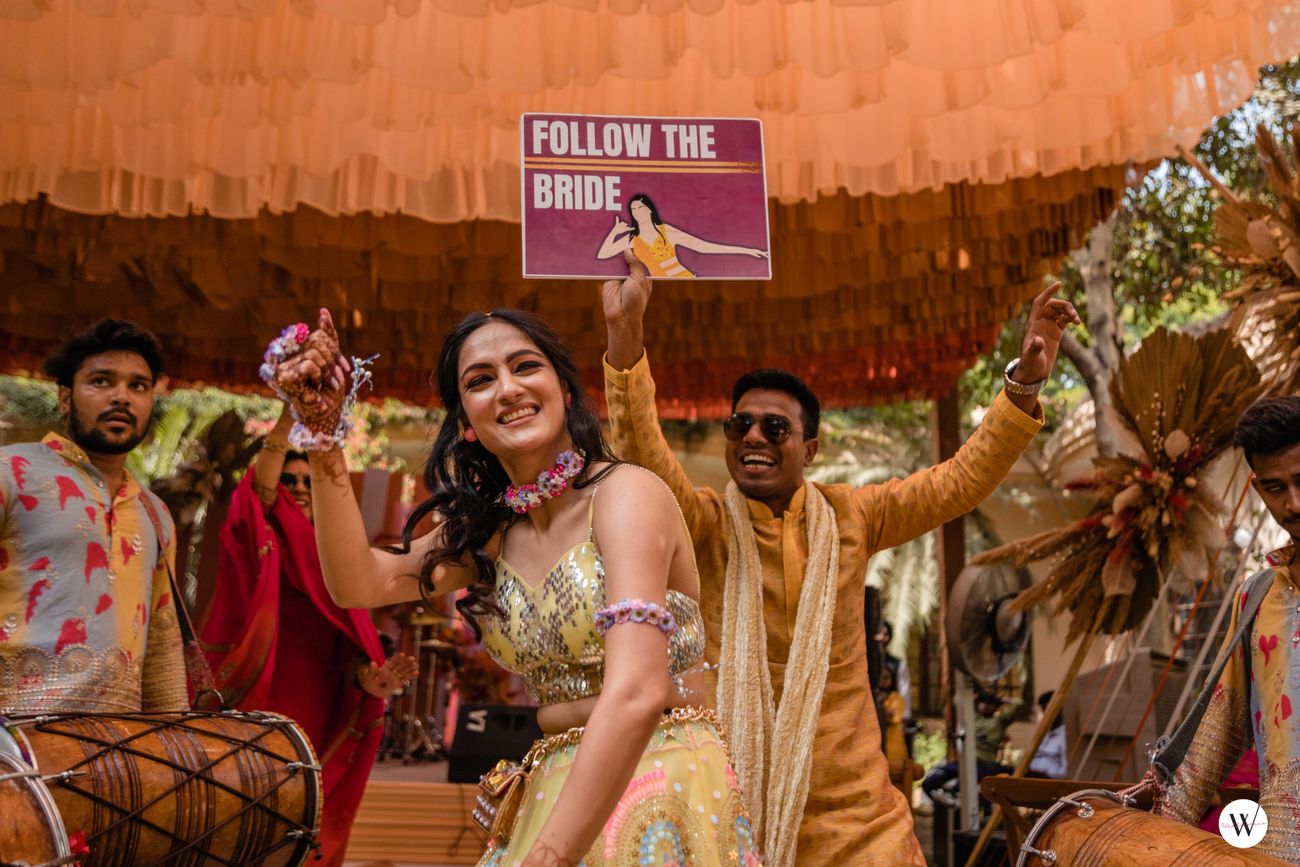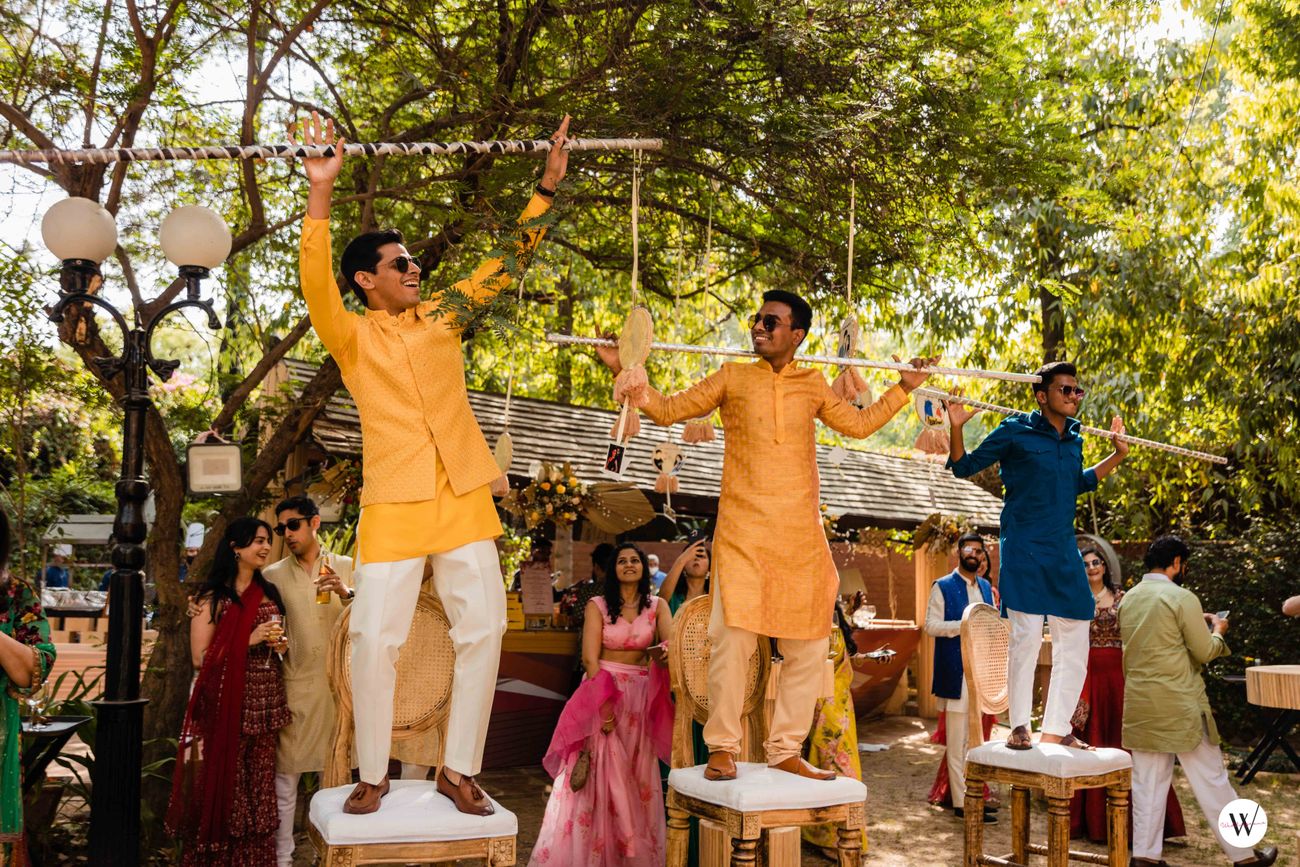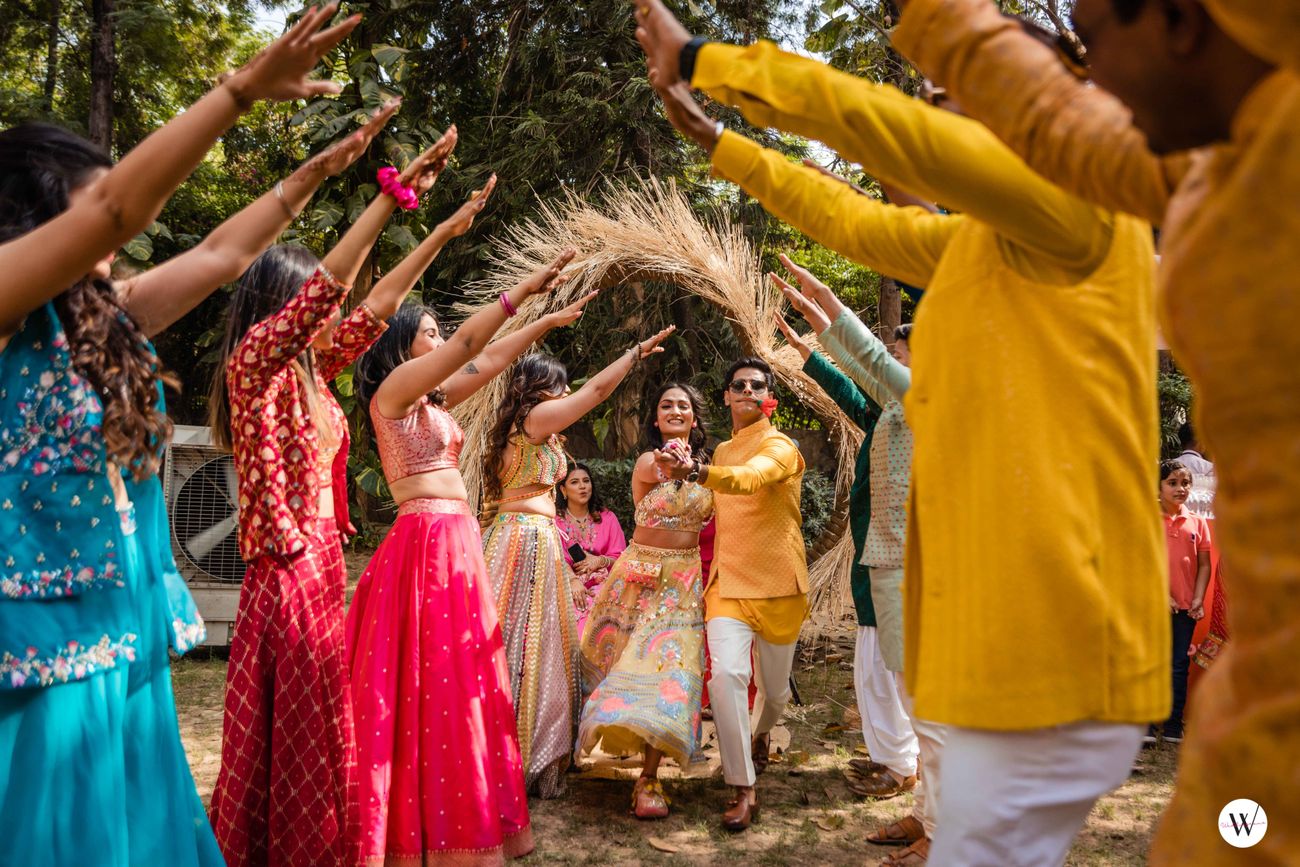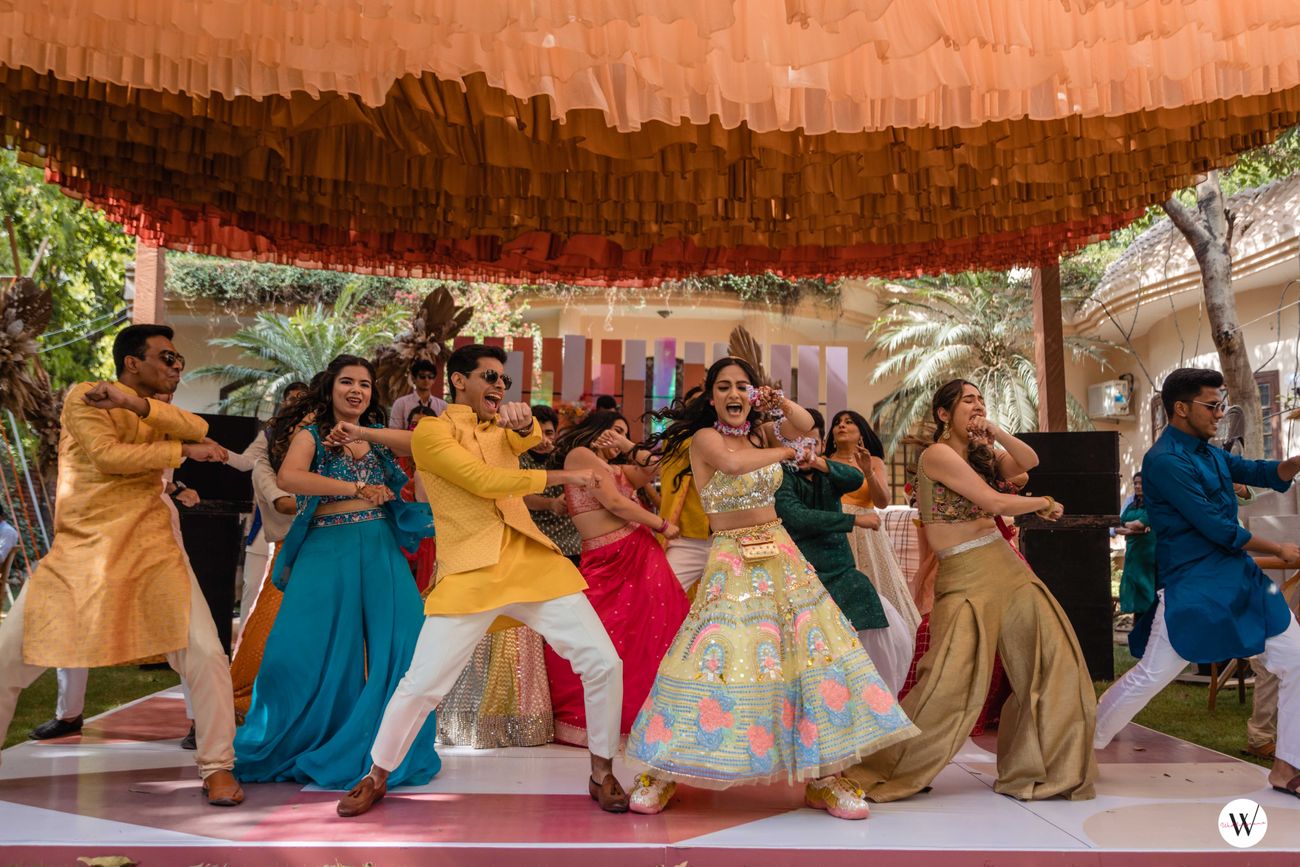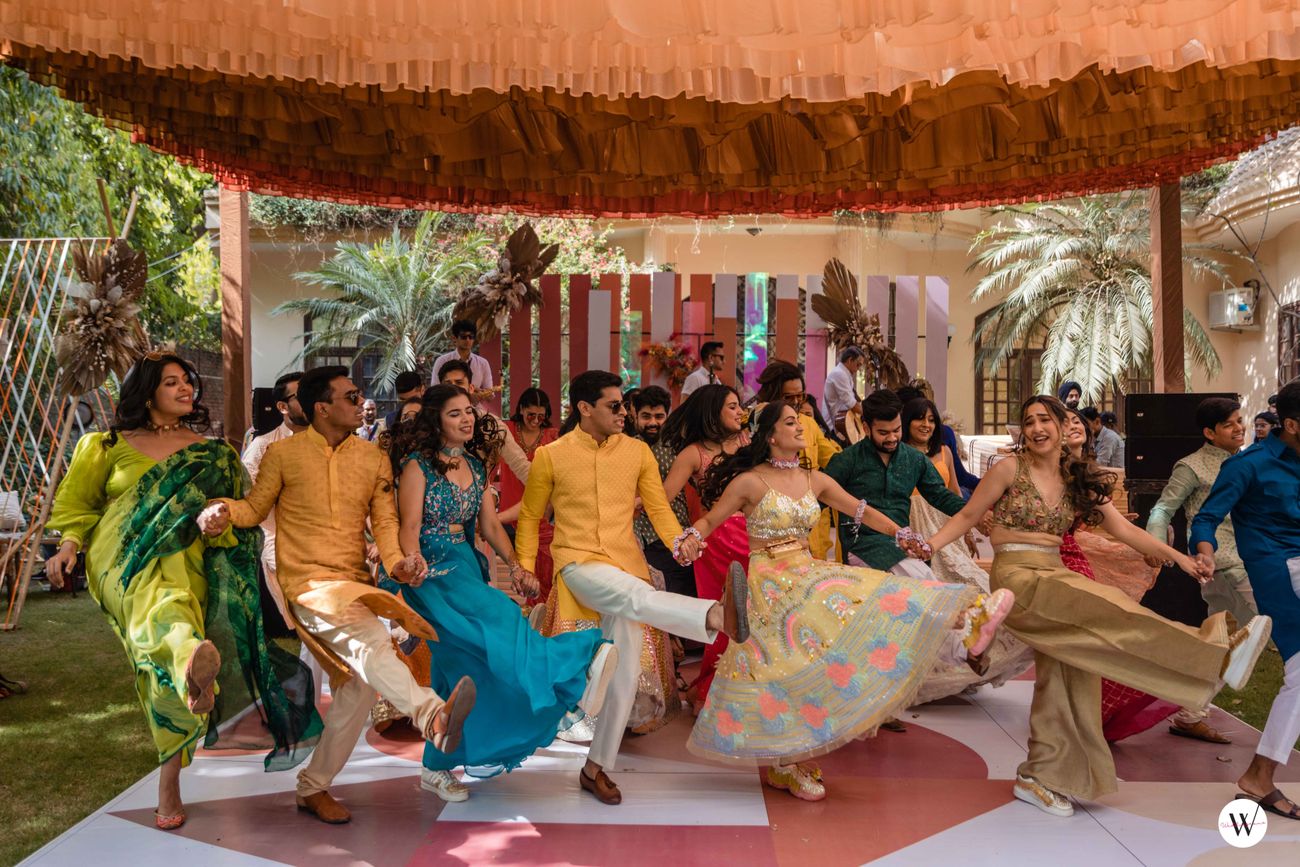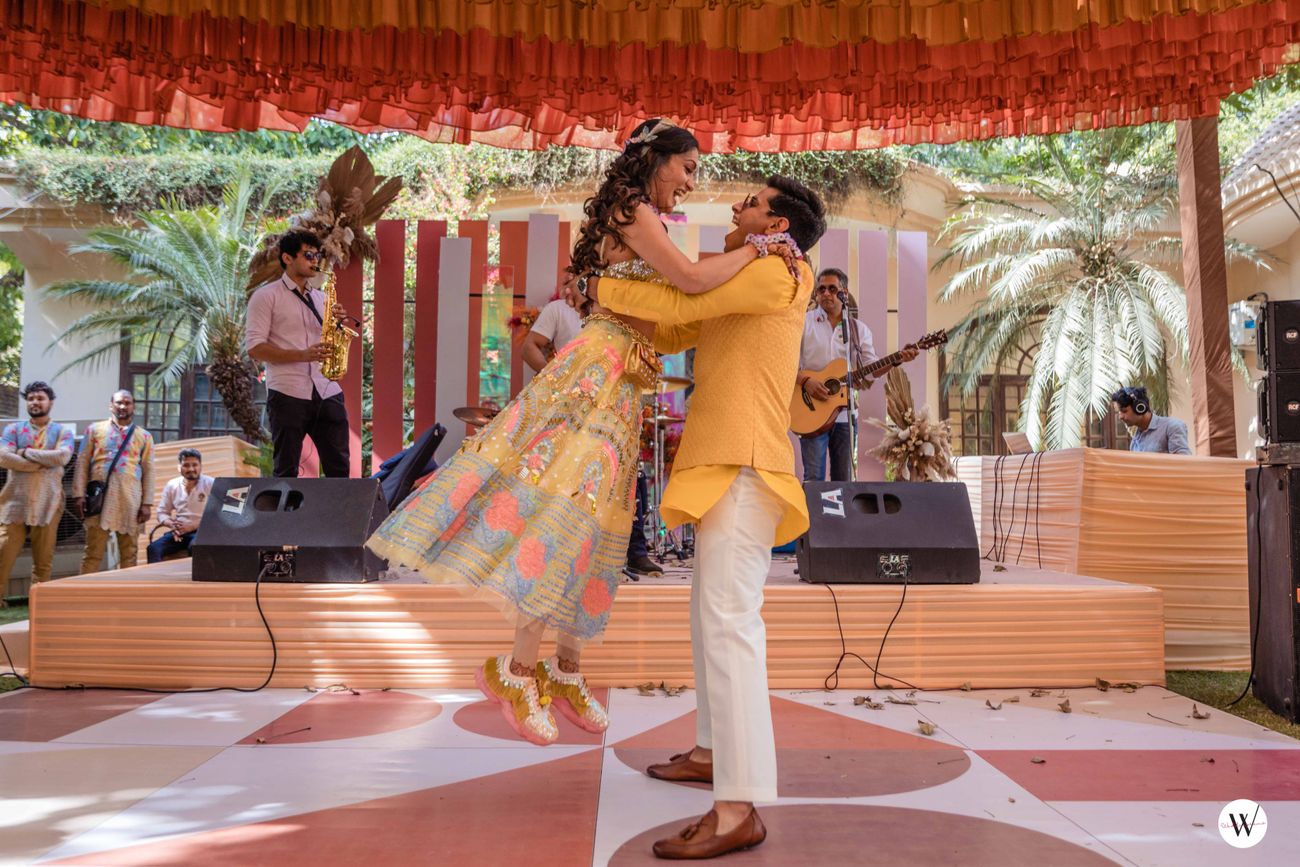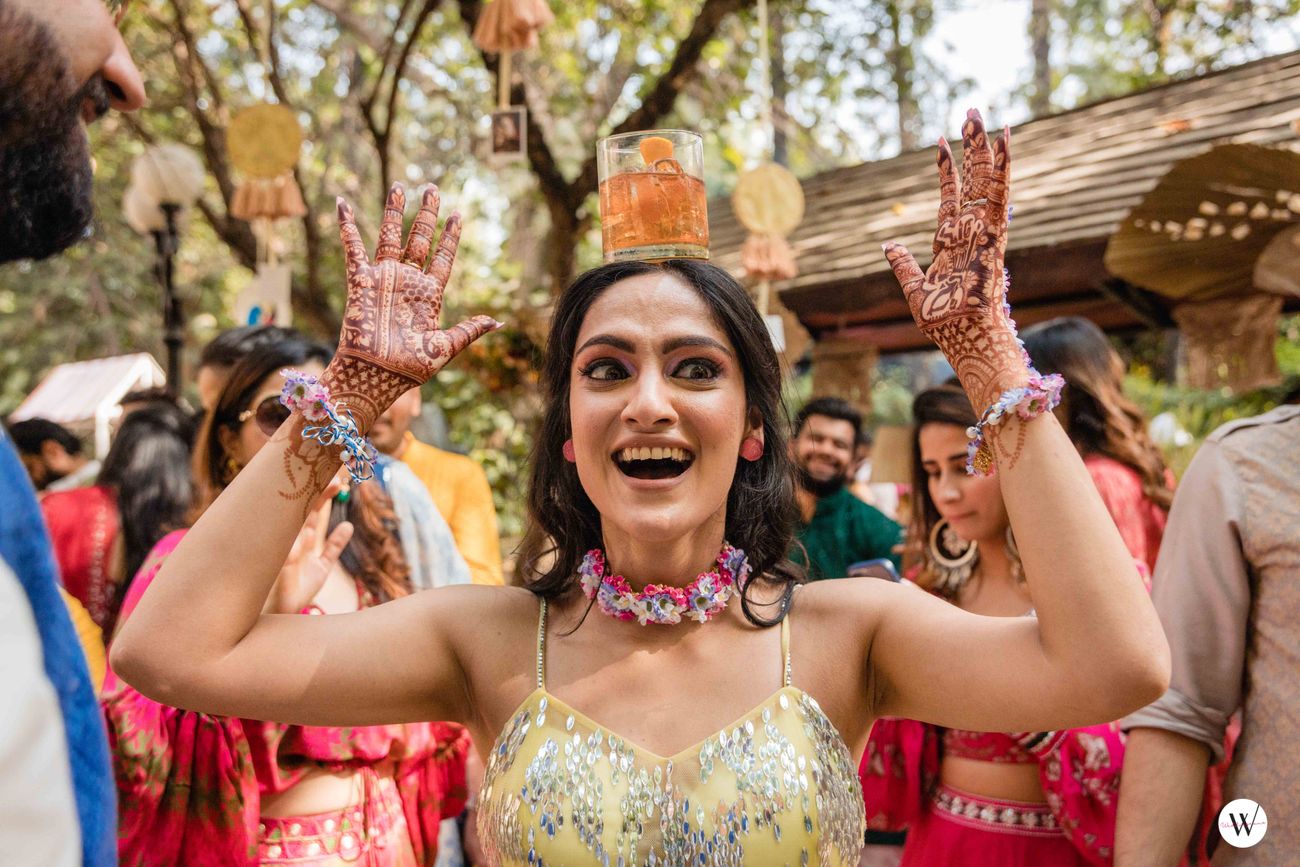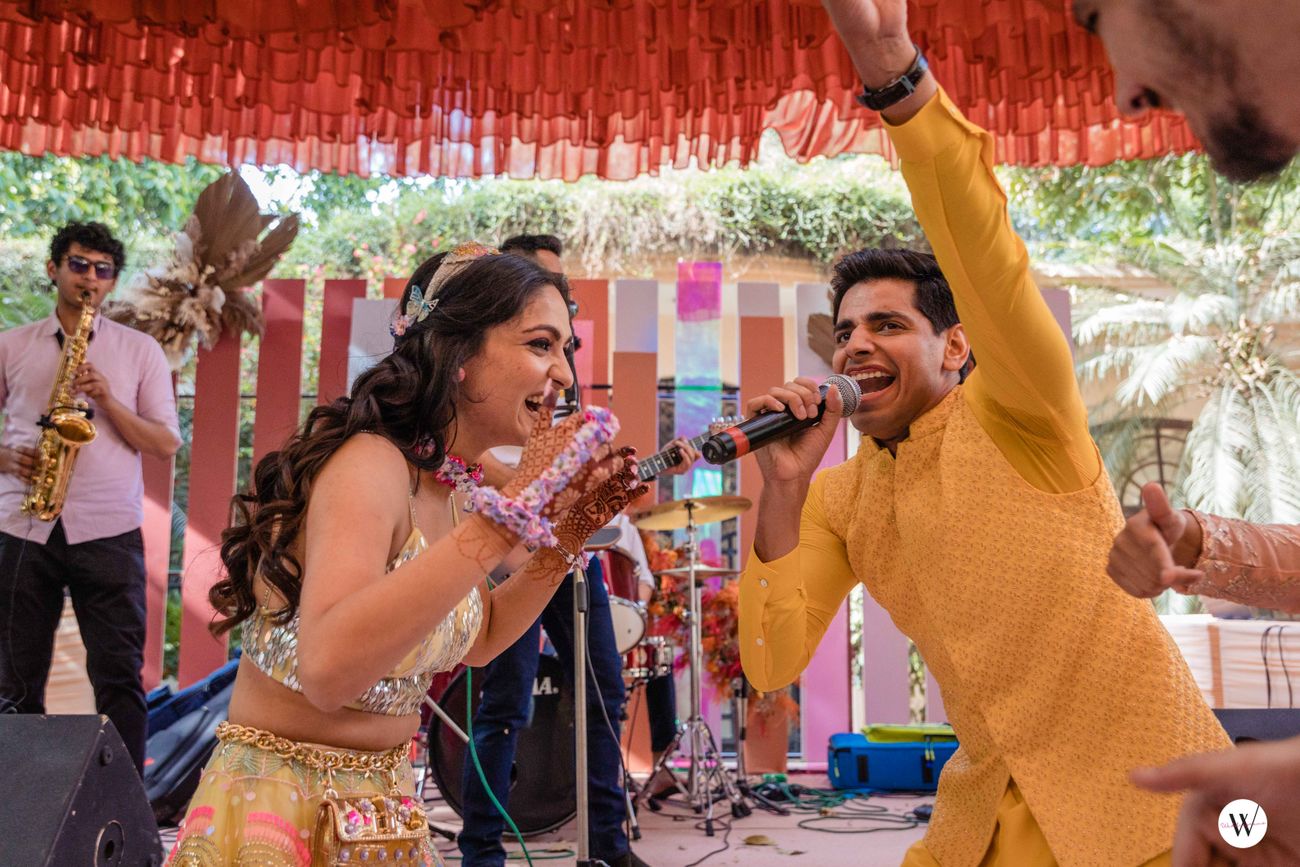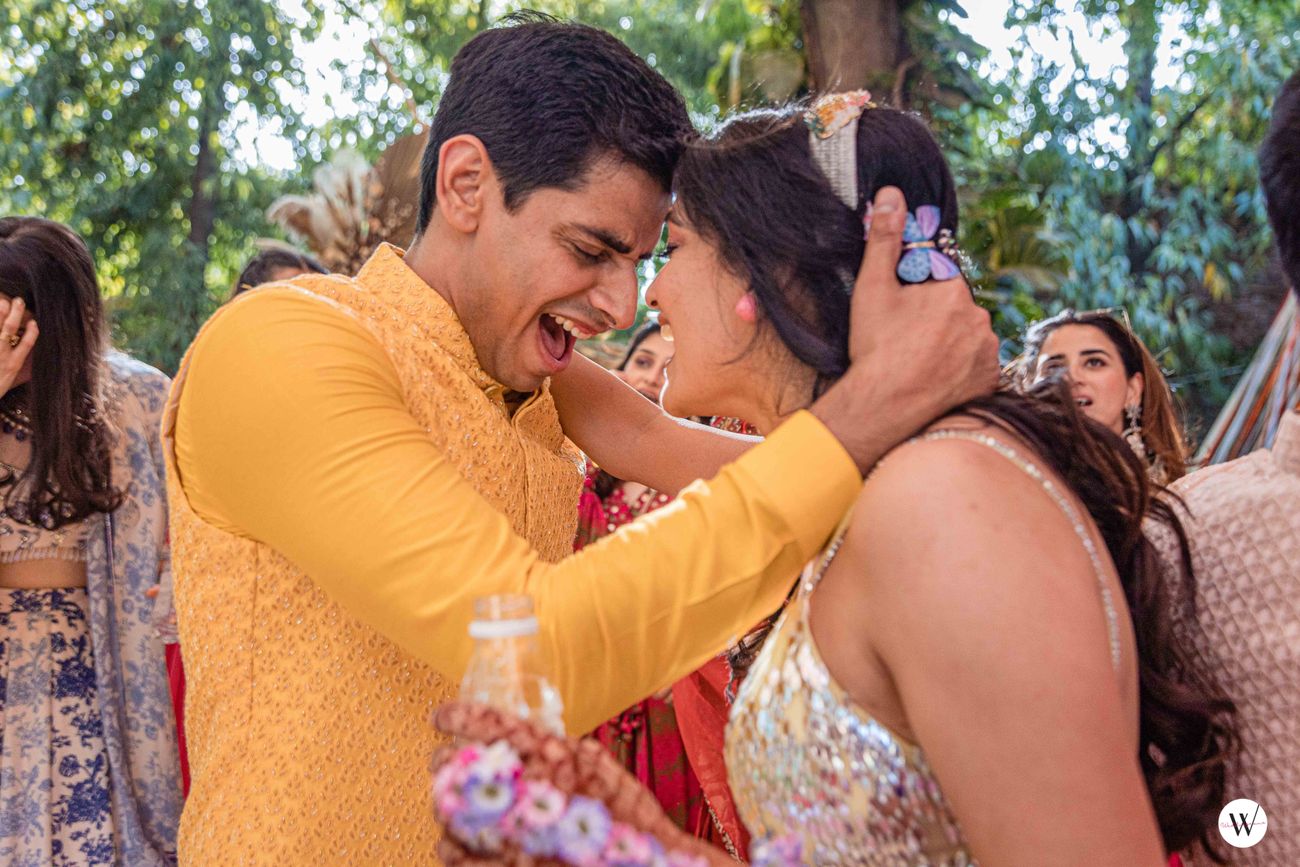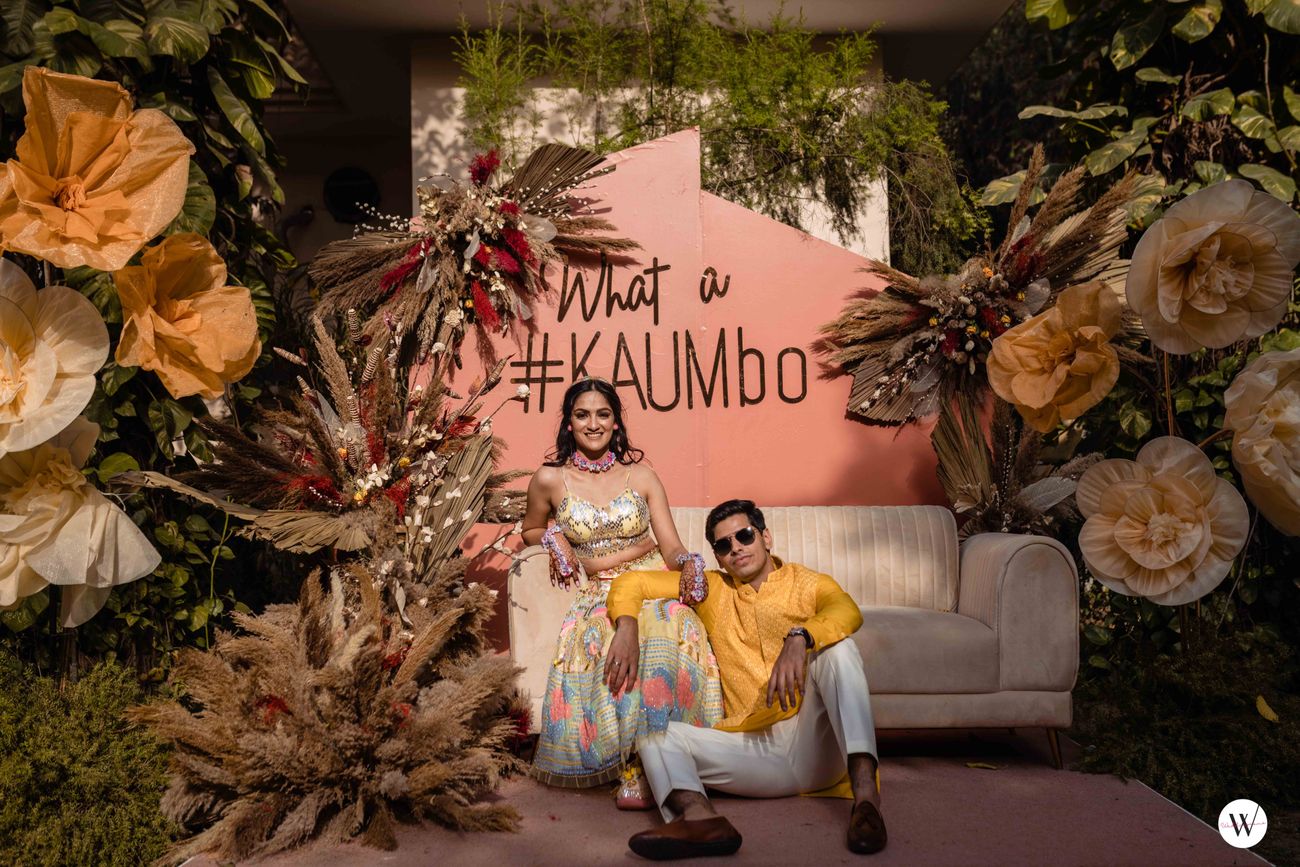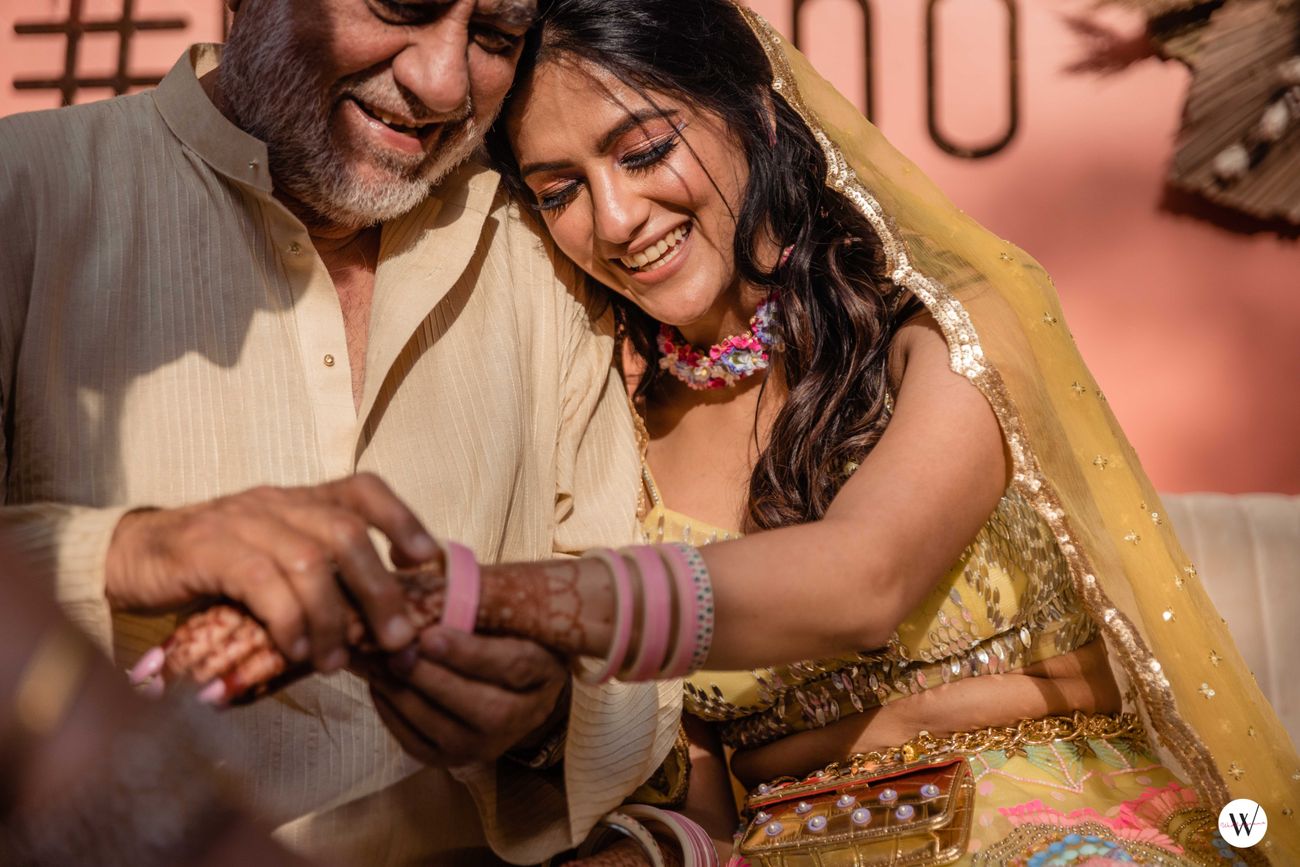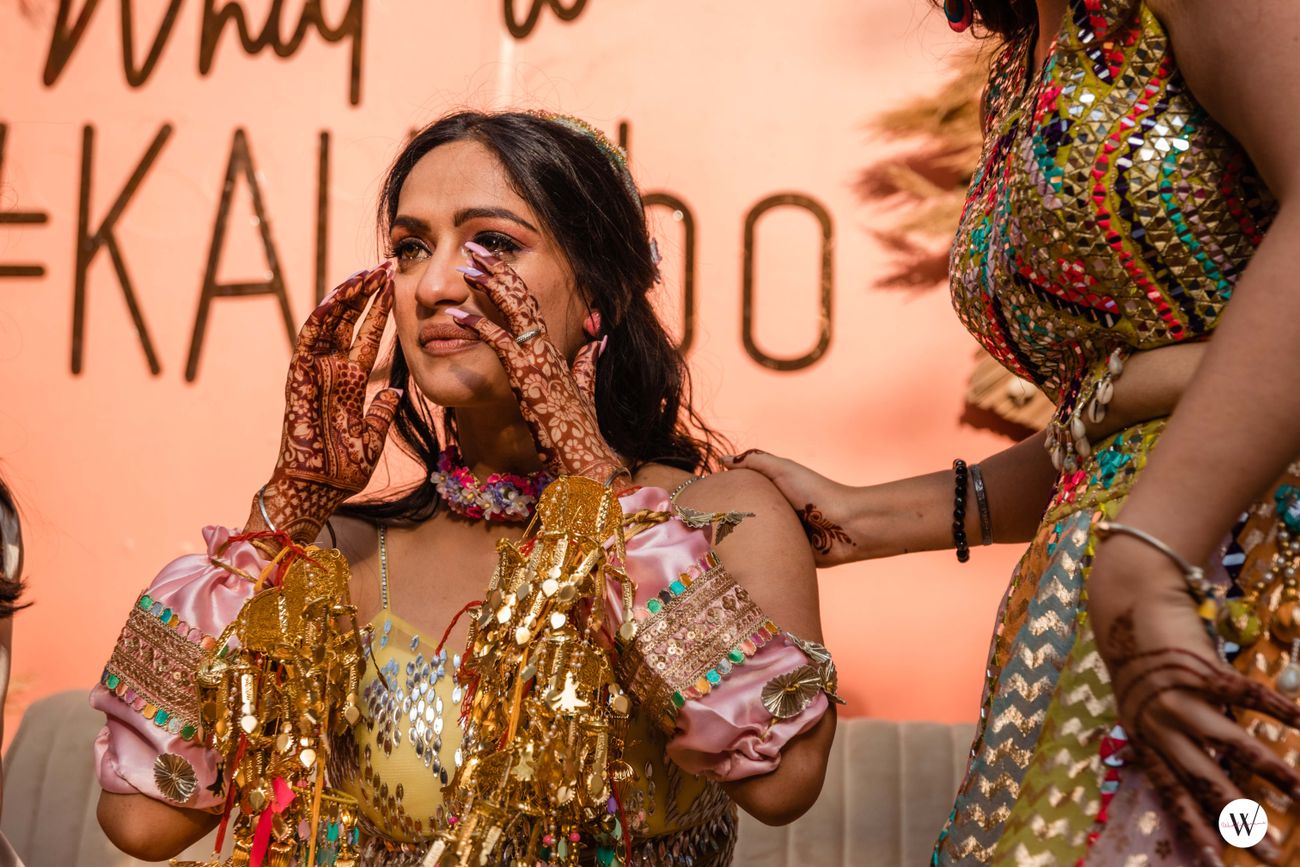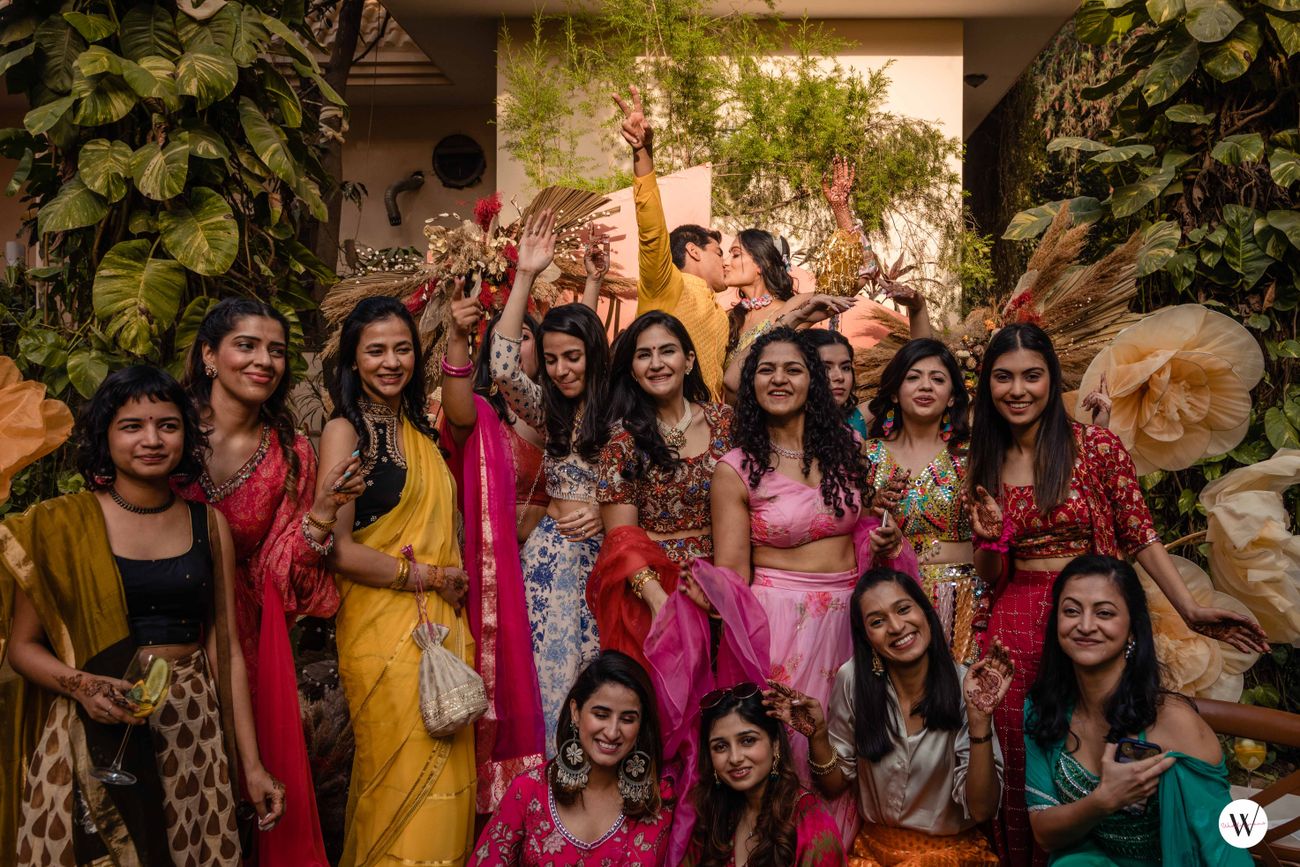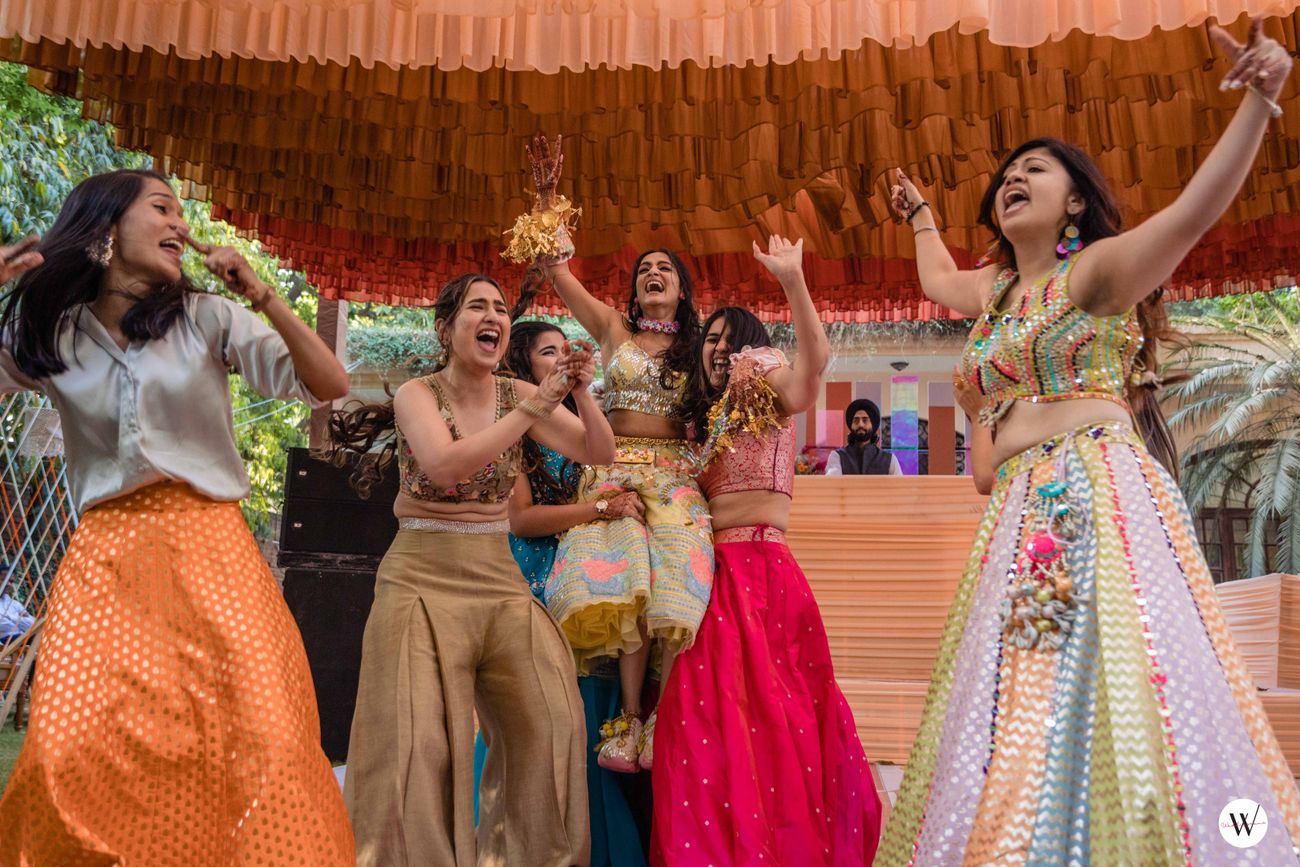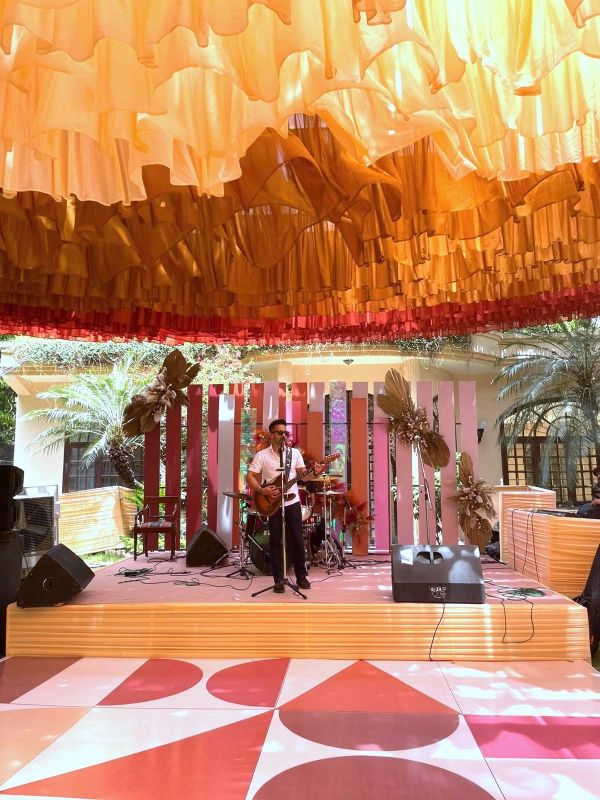 Wedding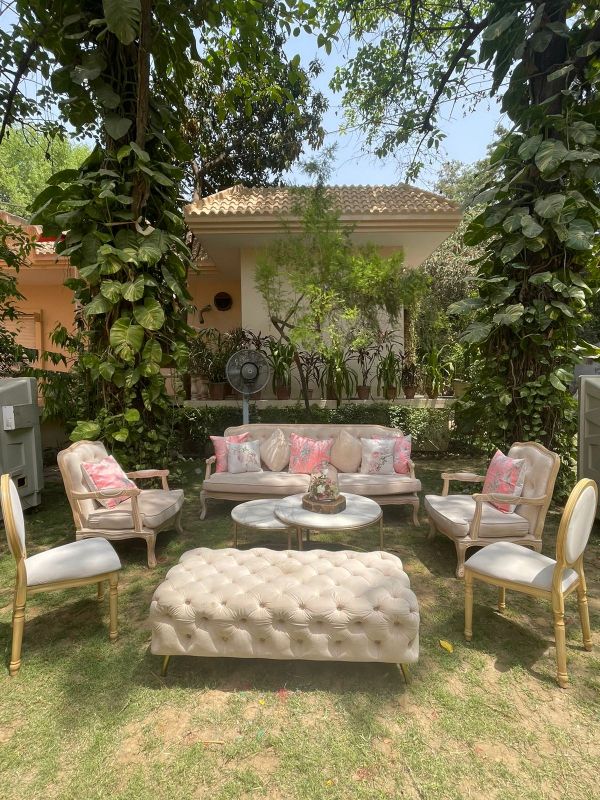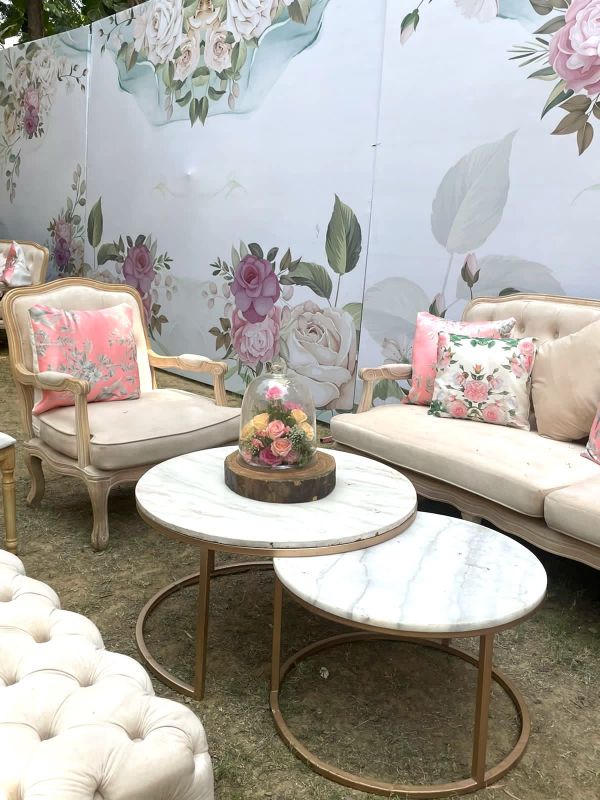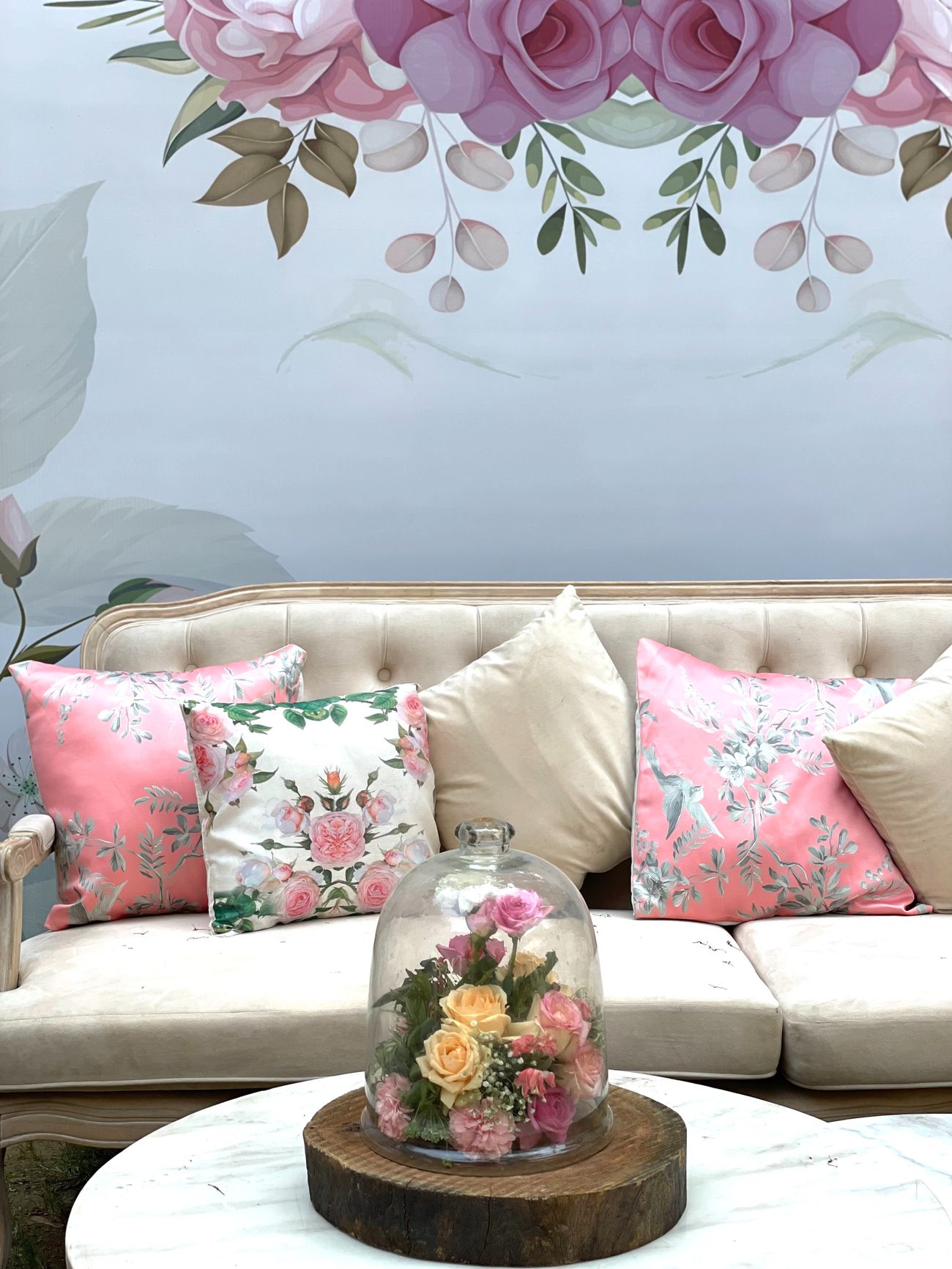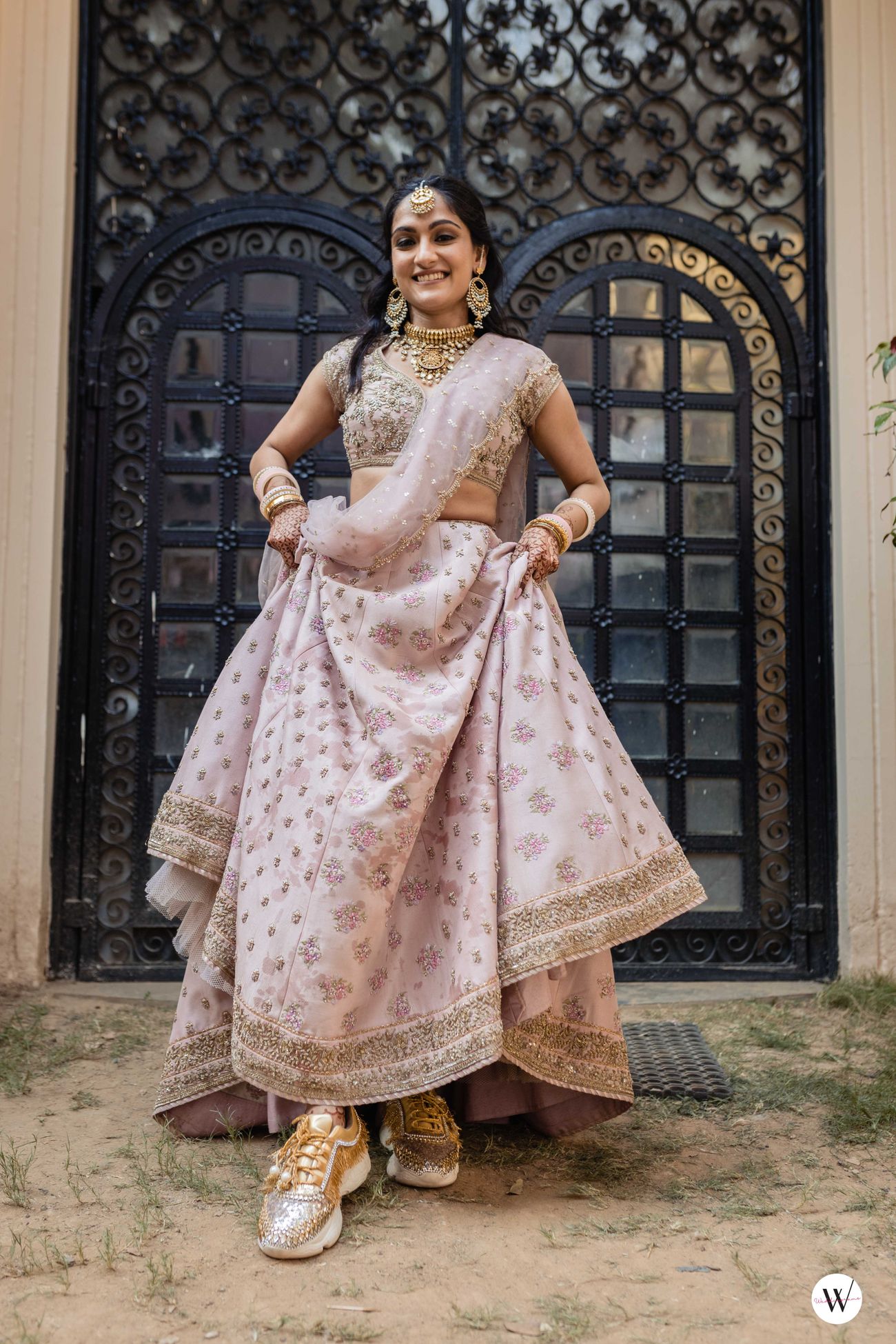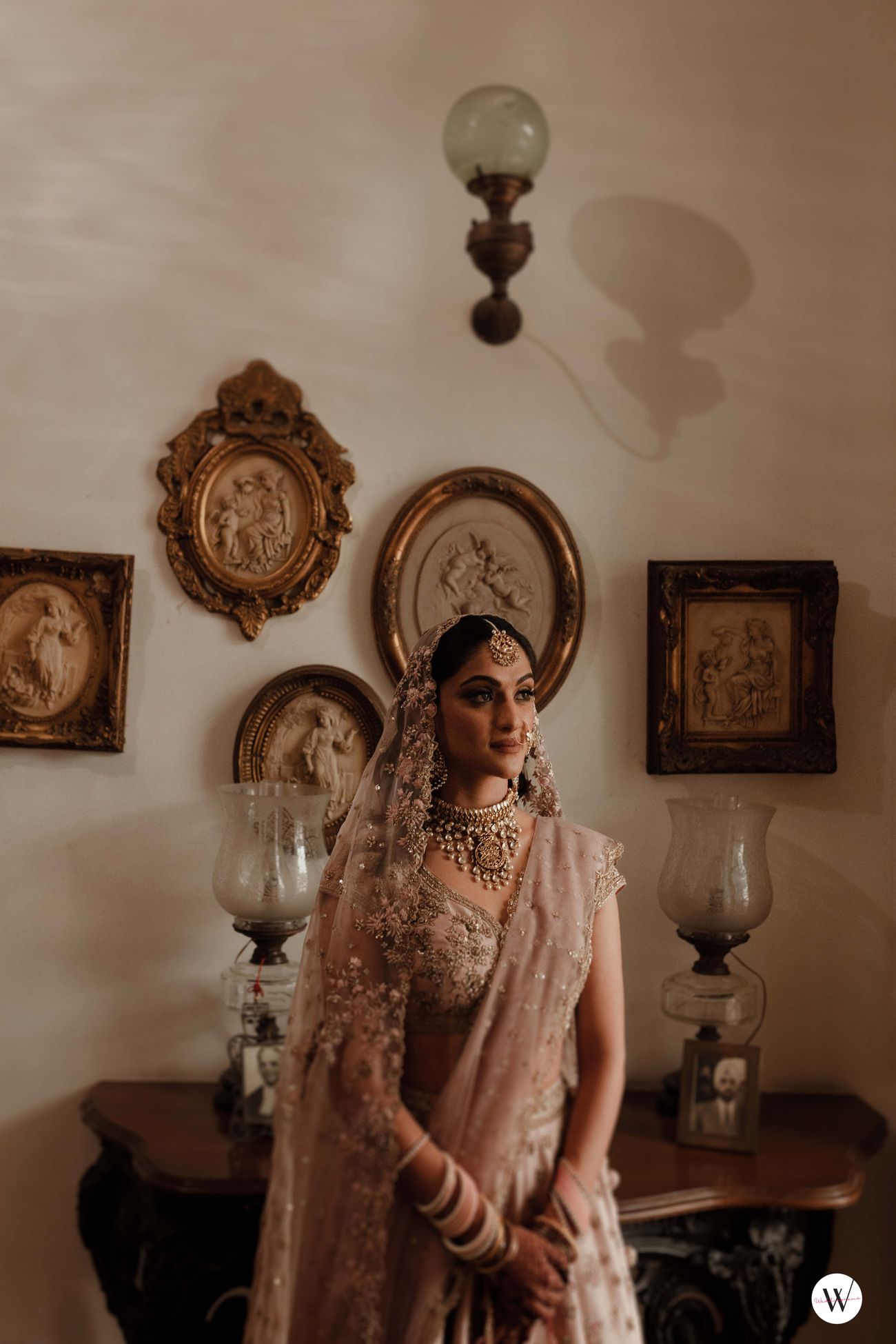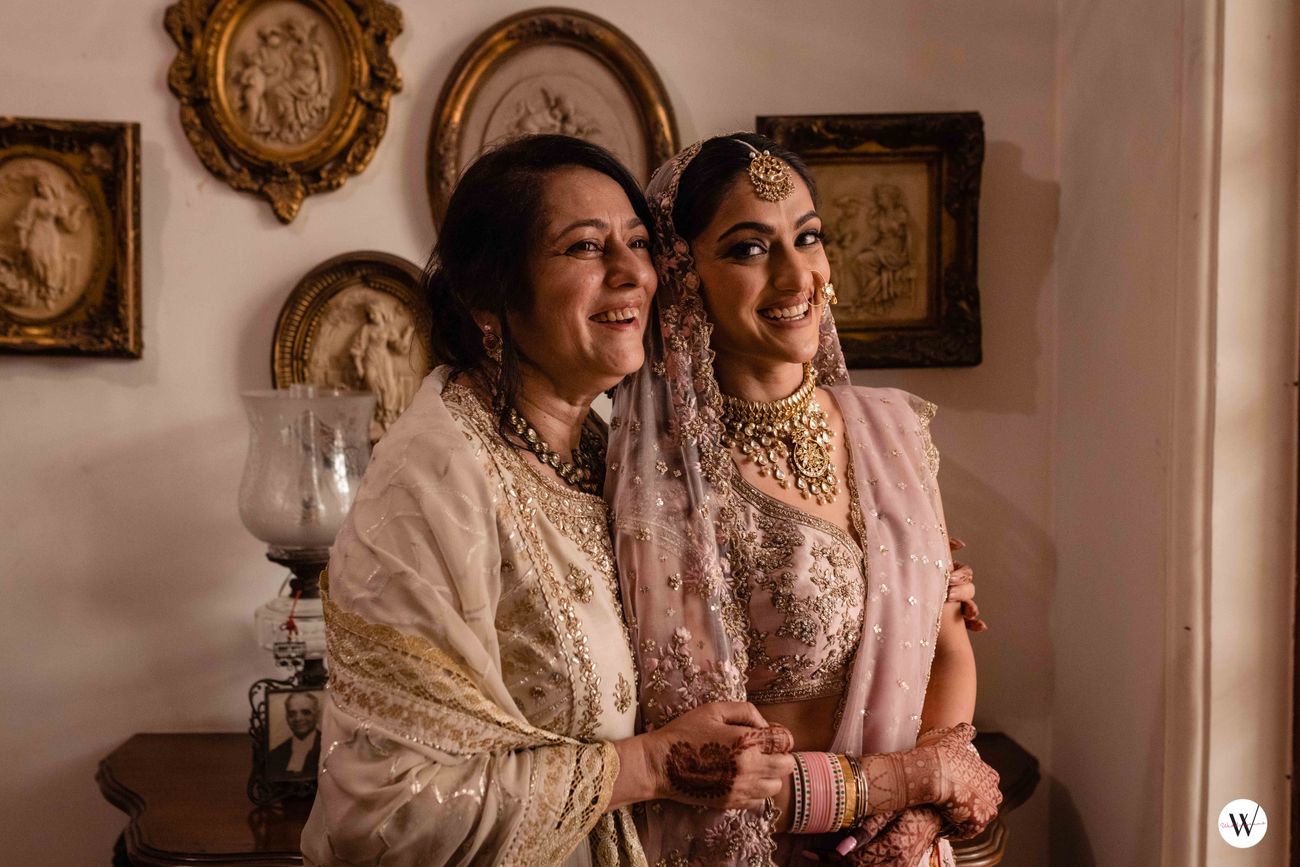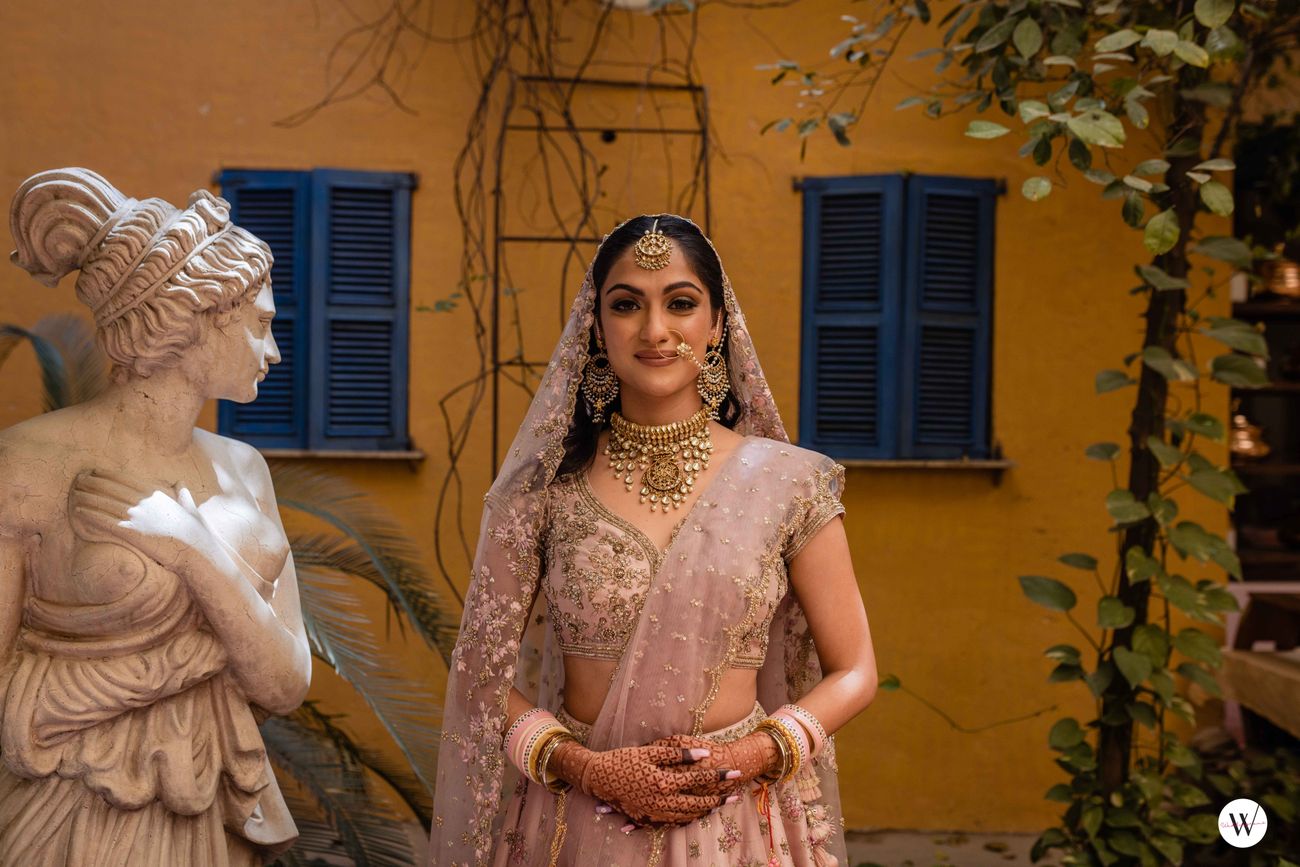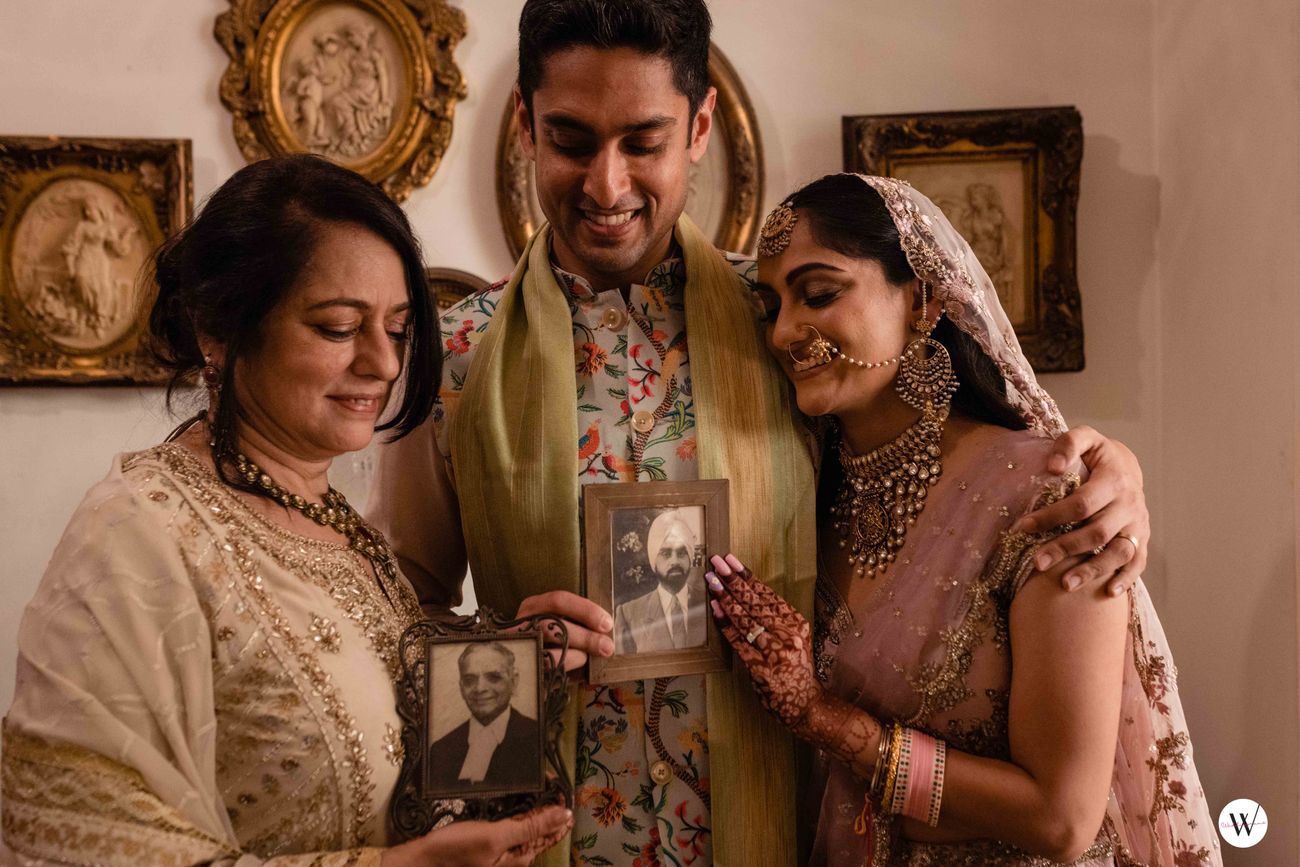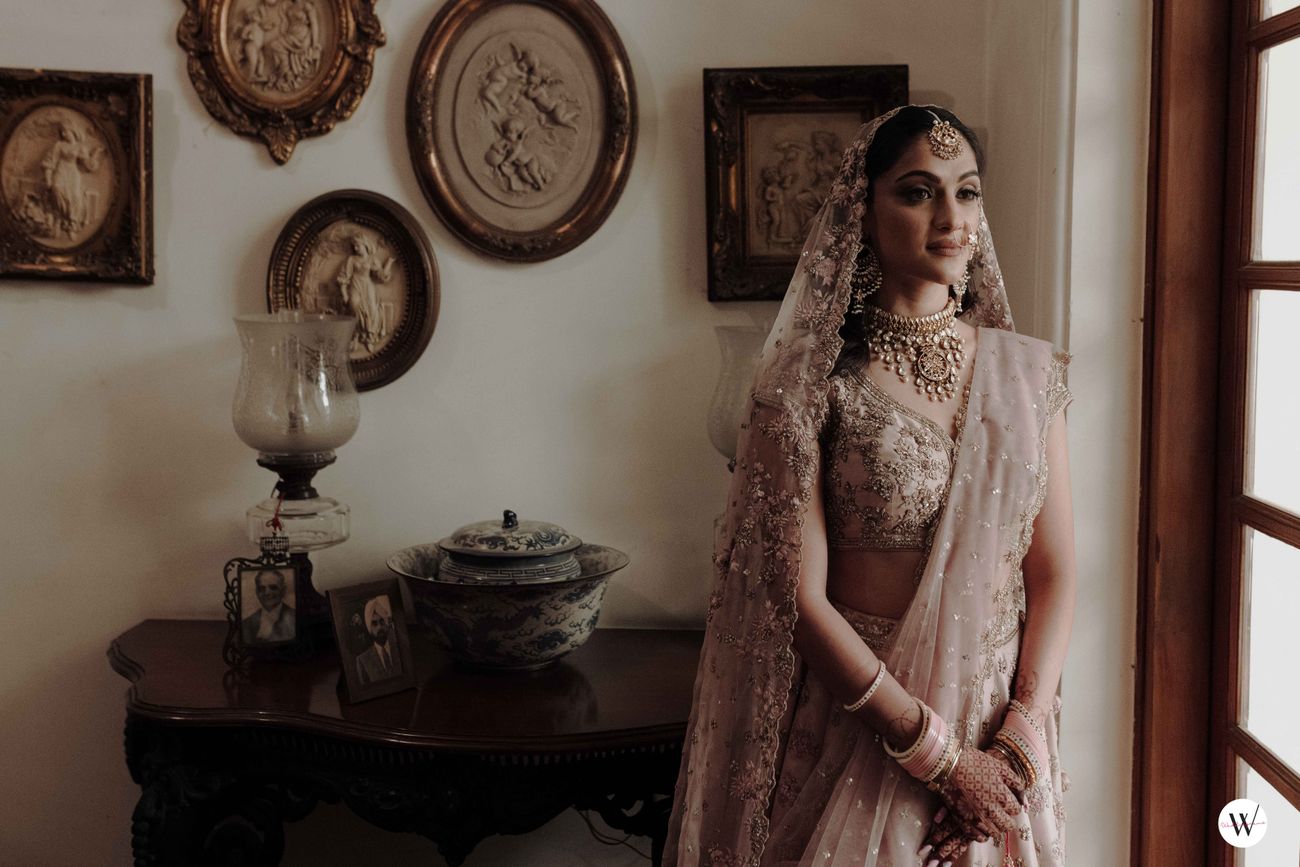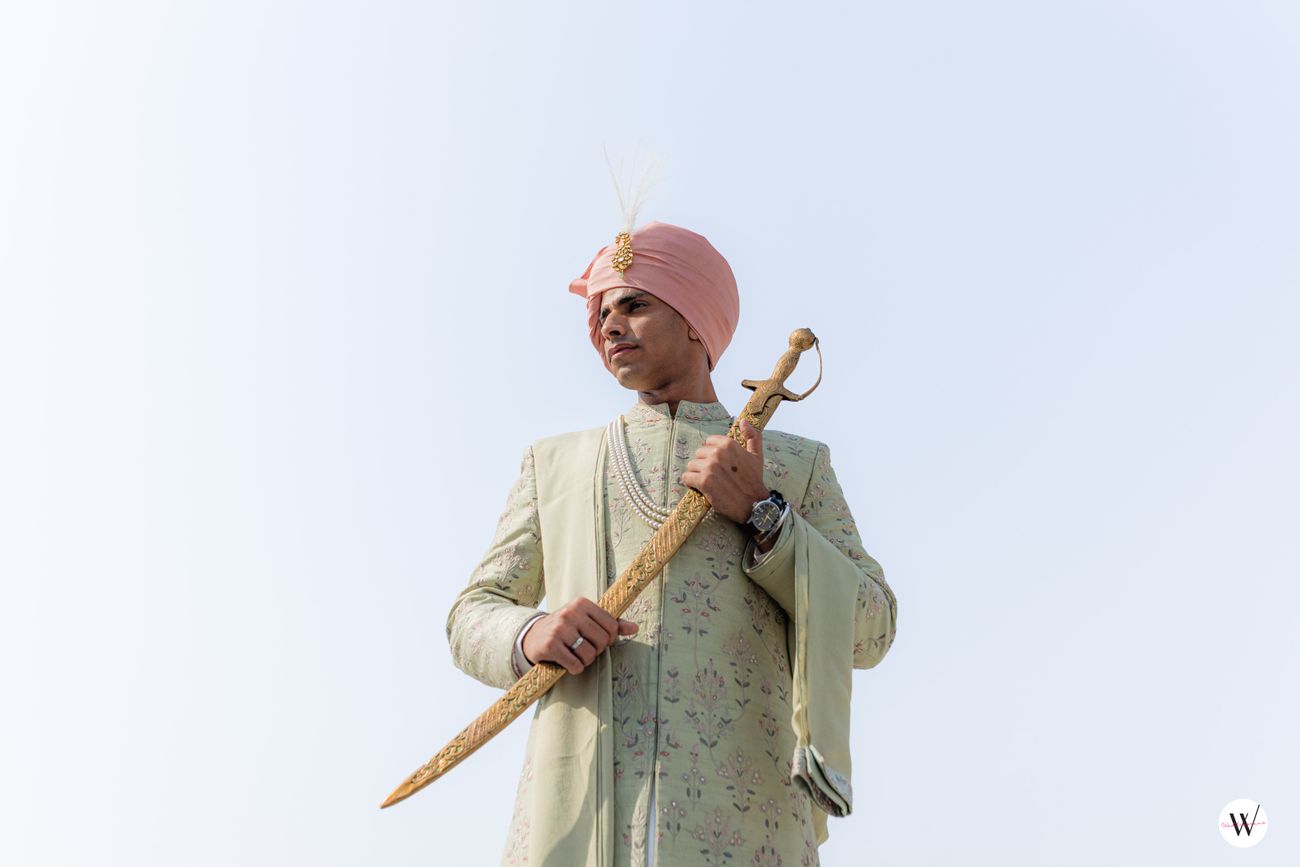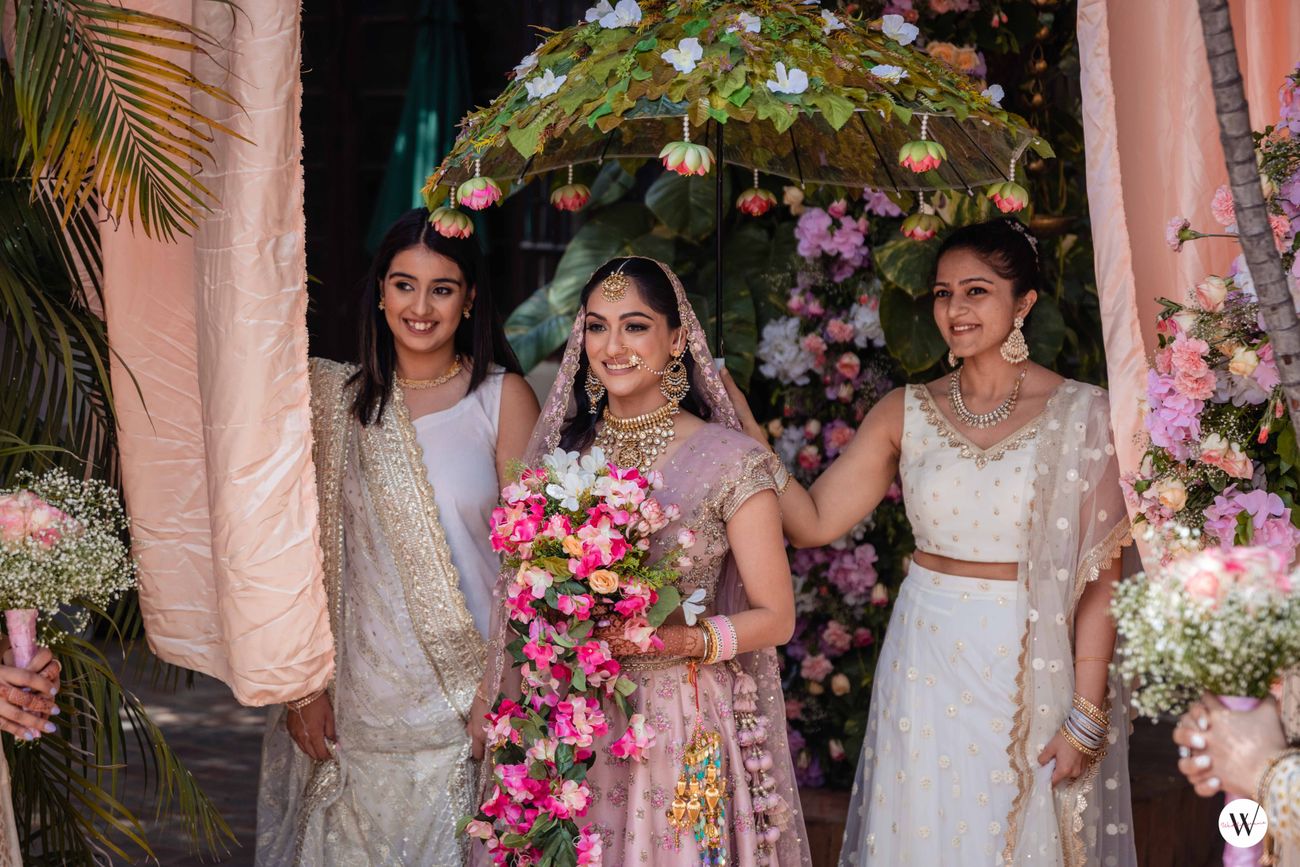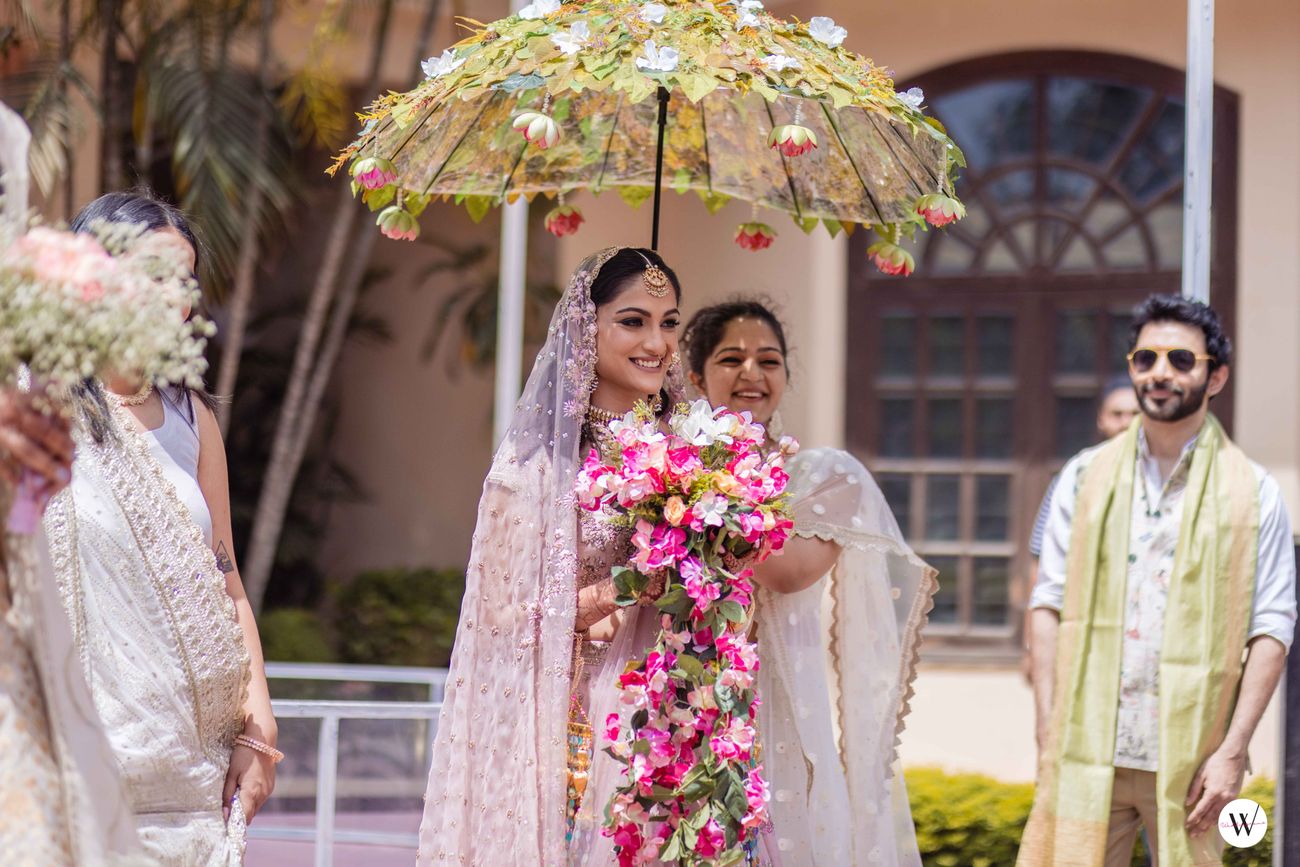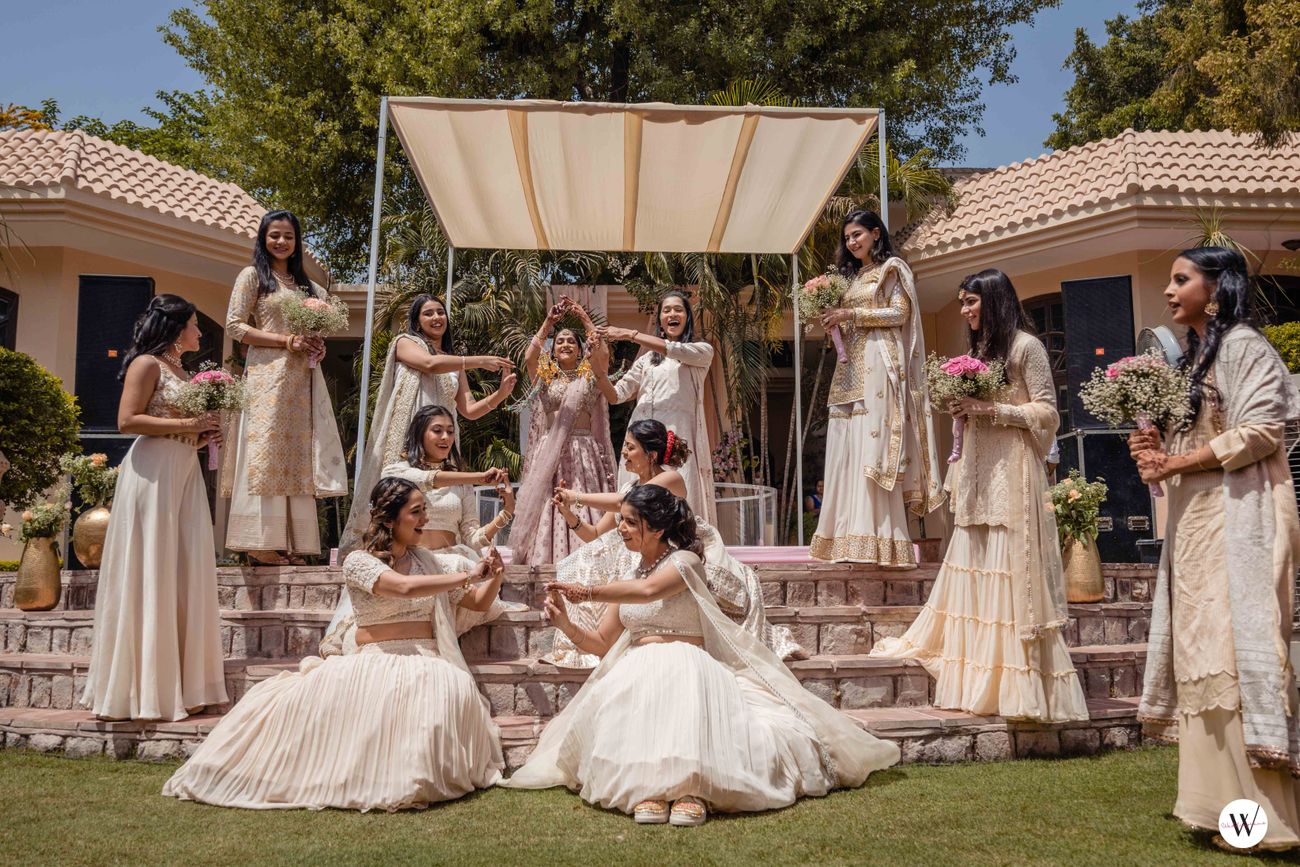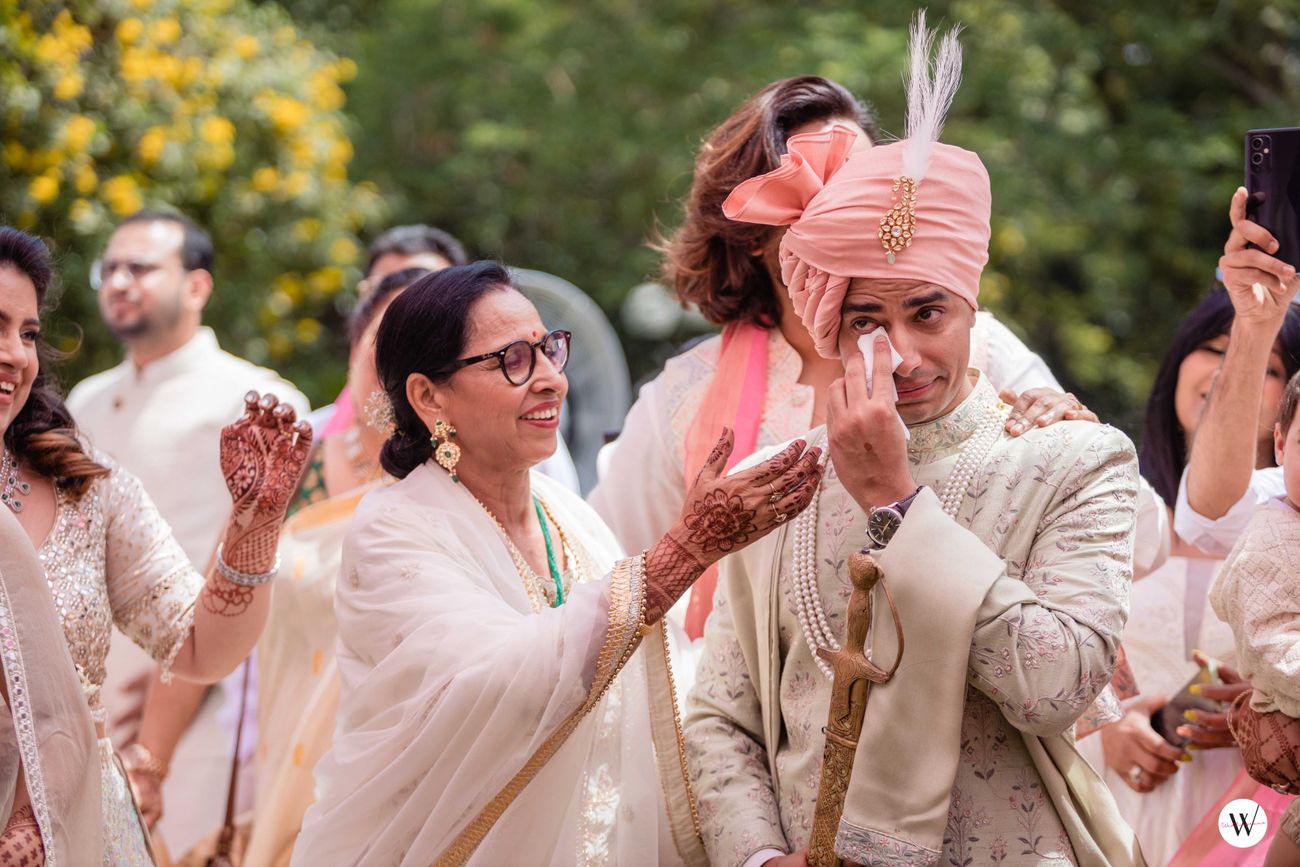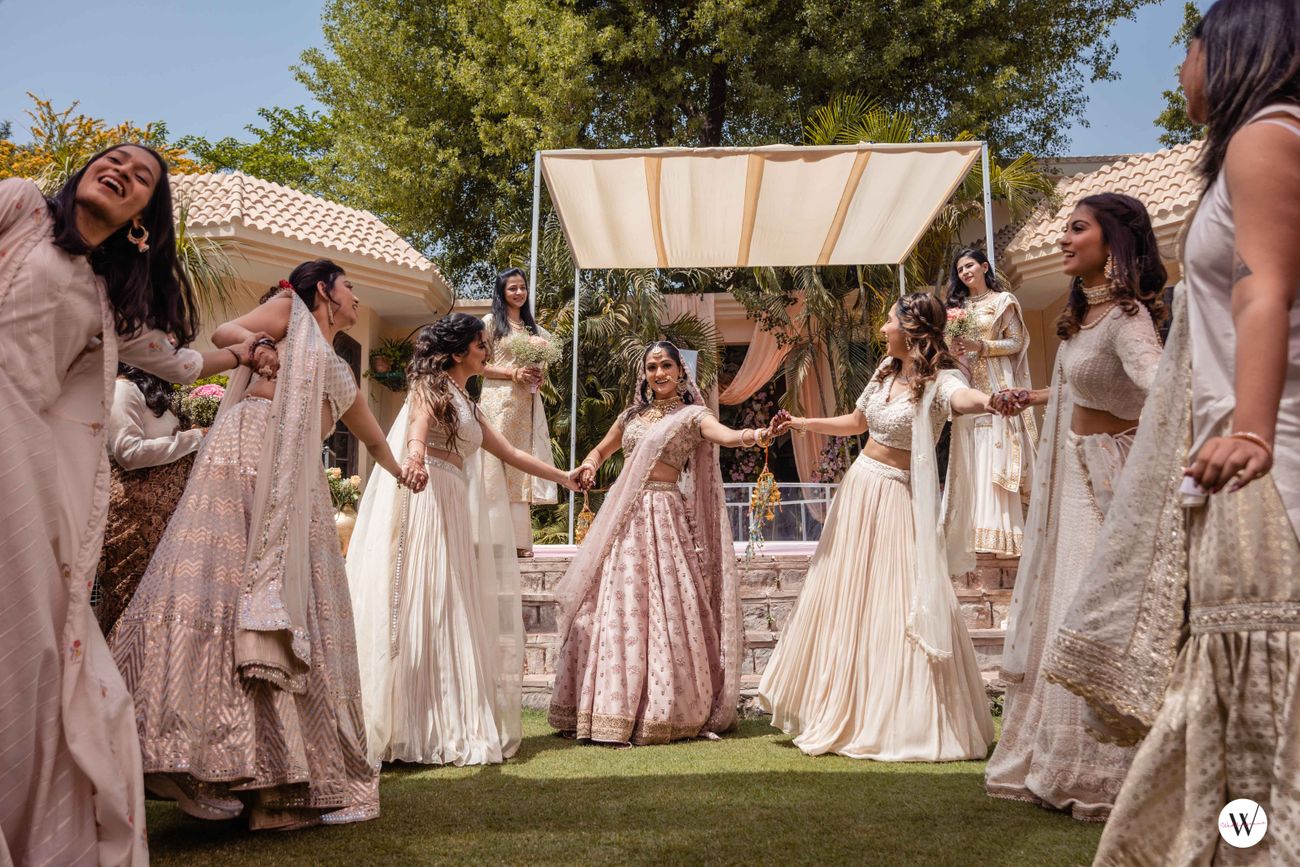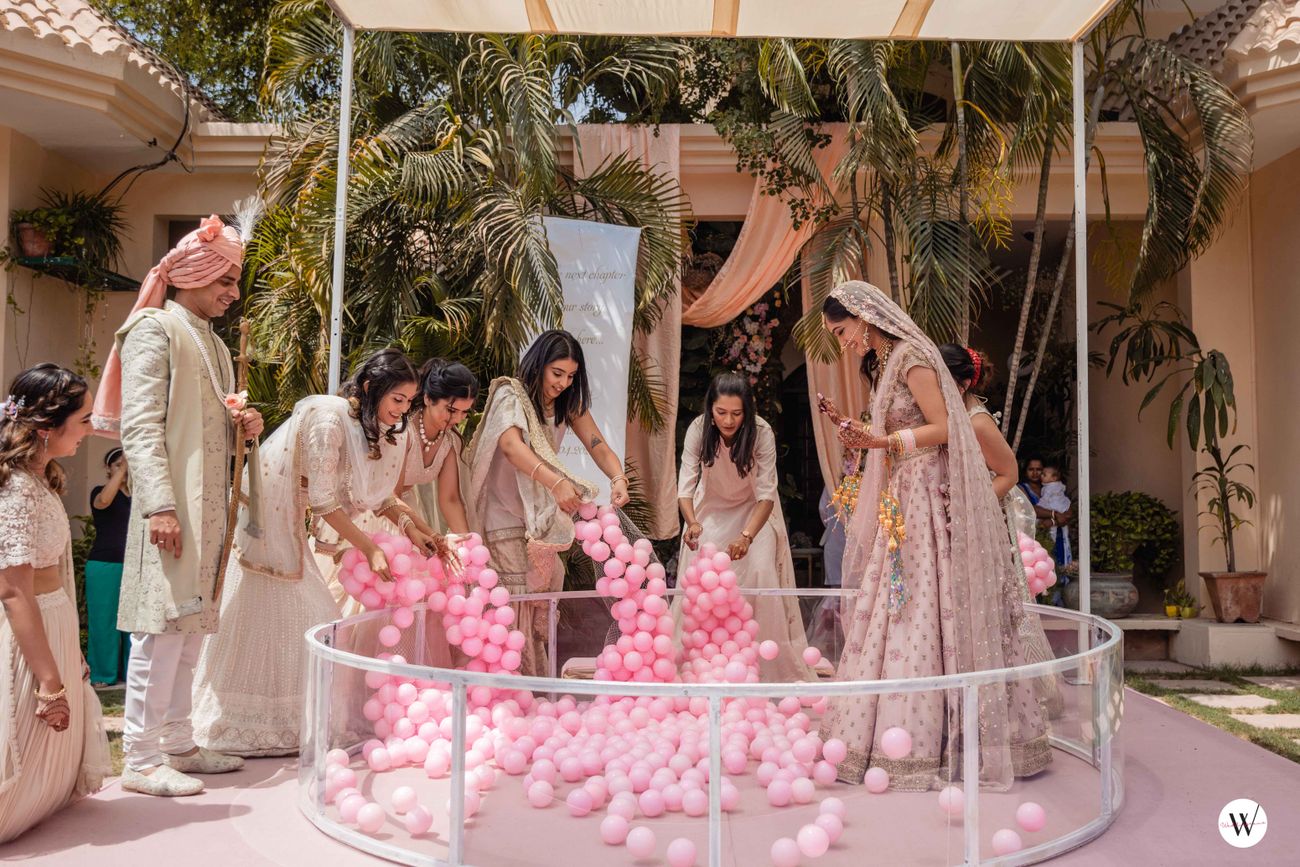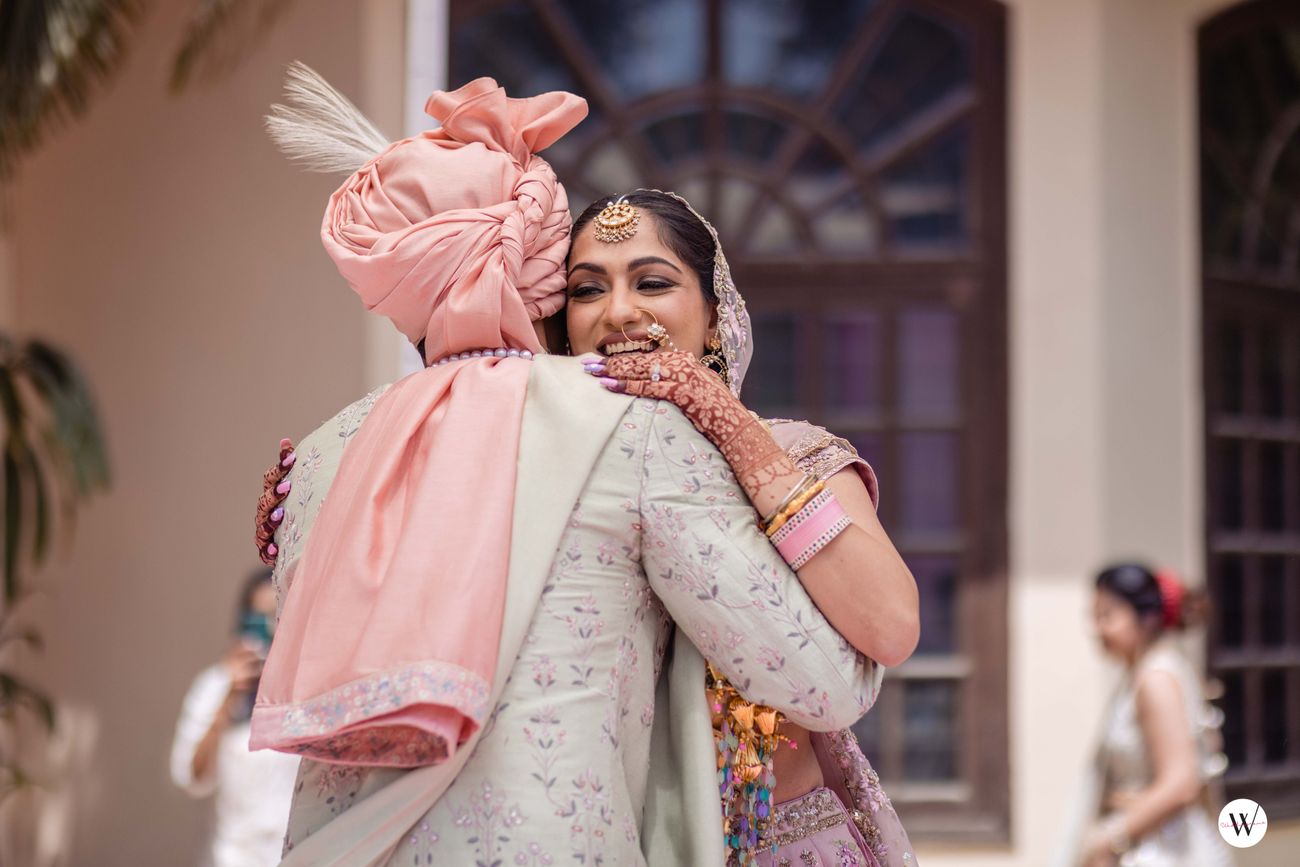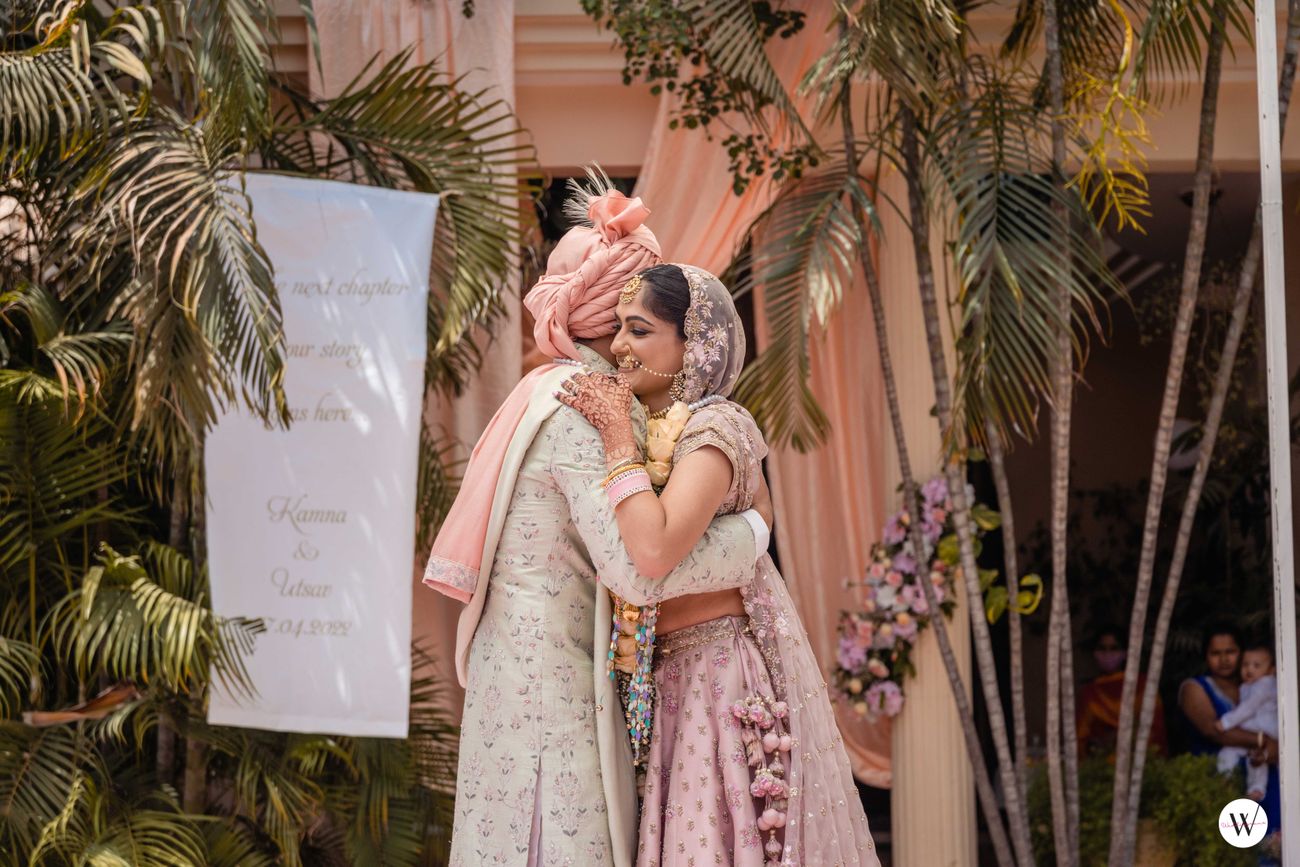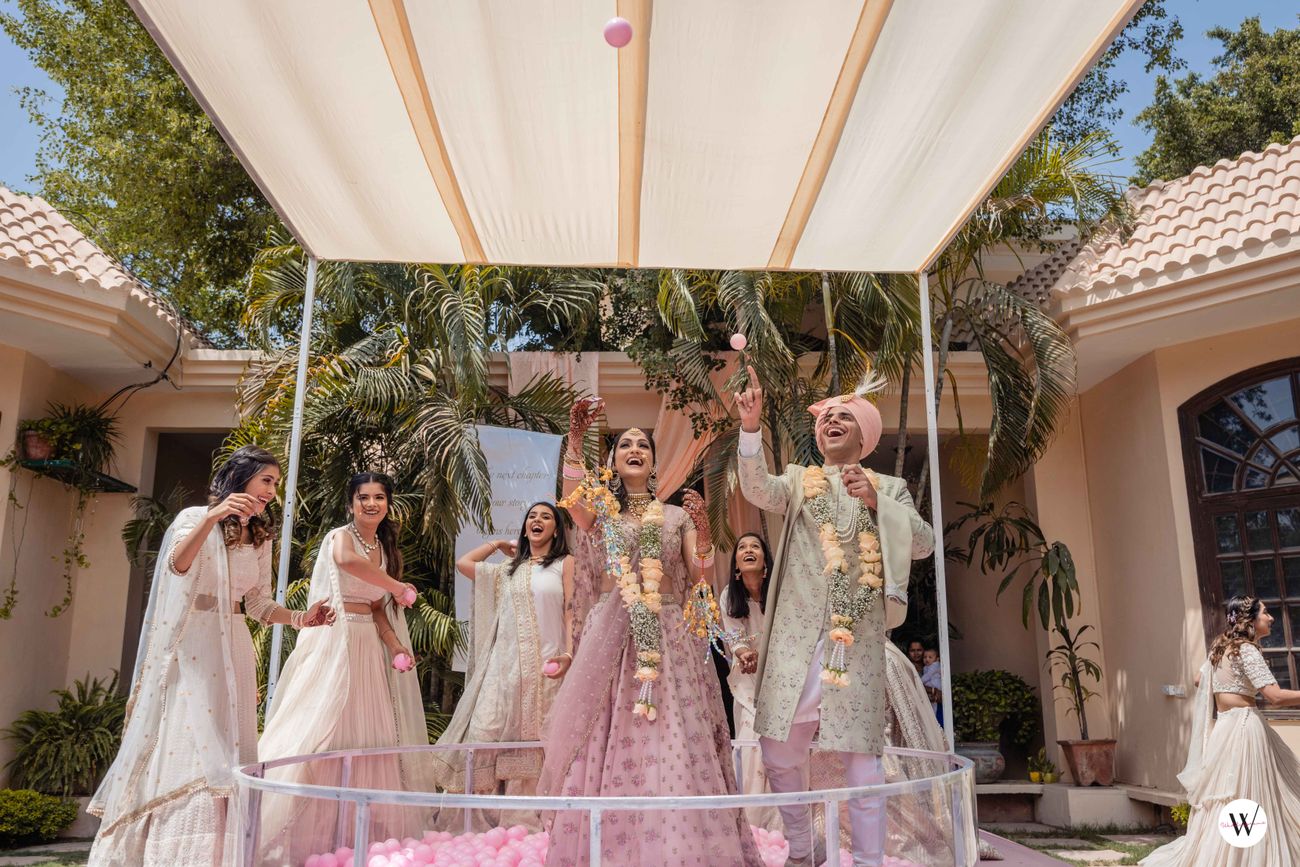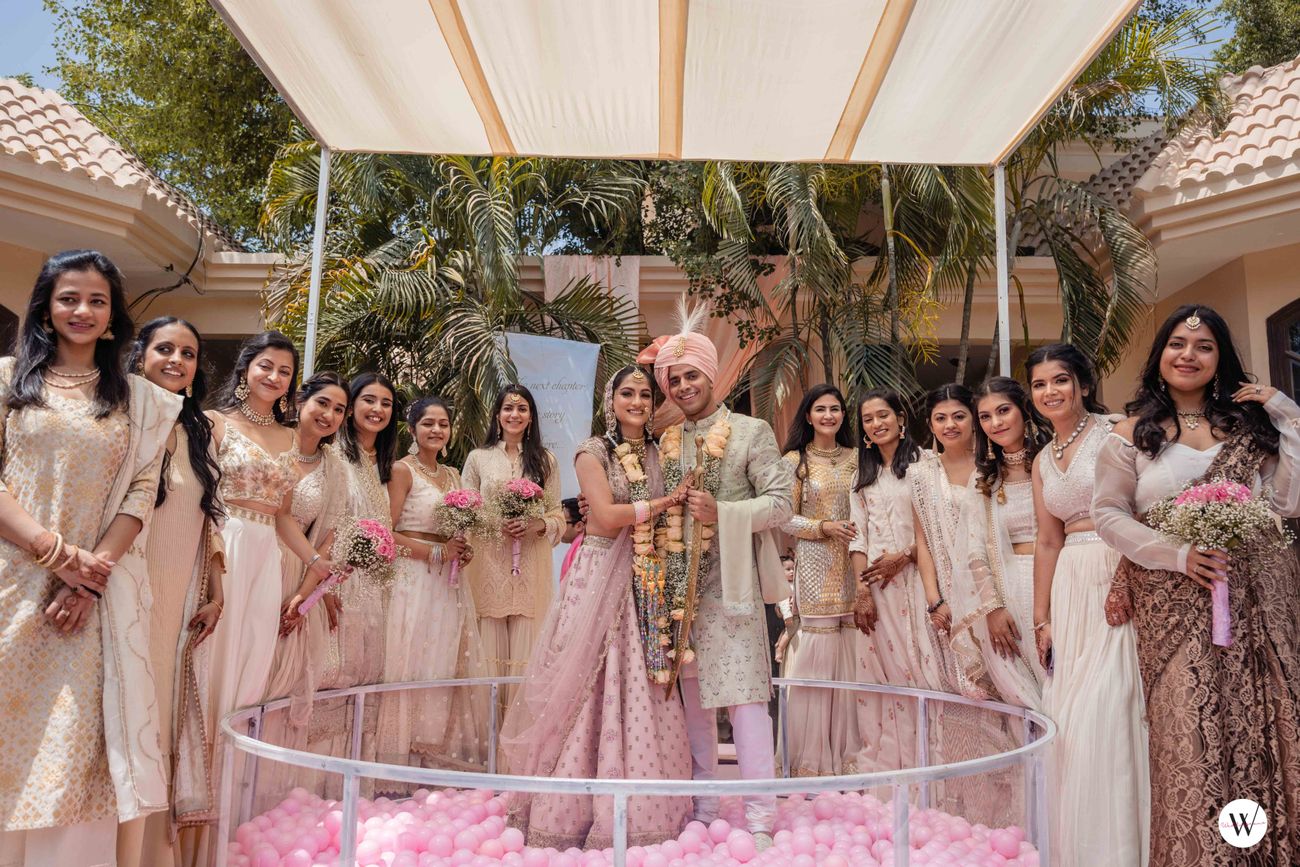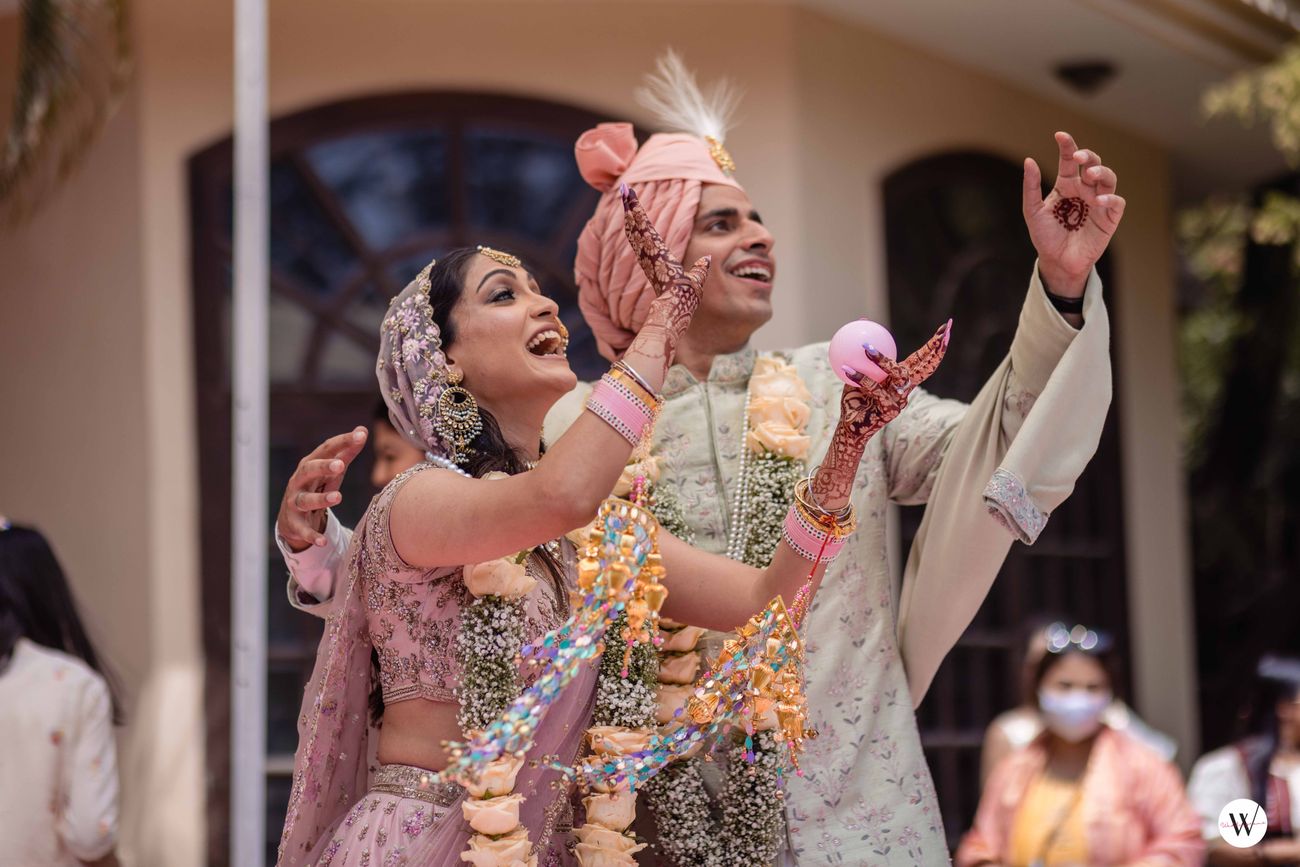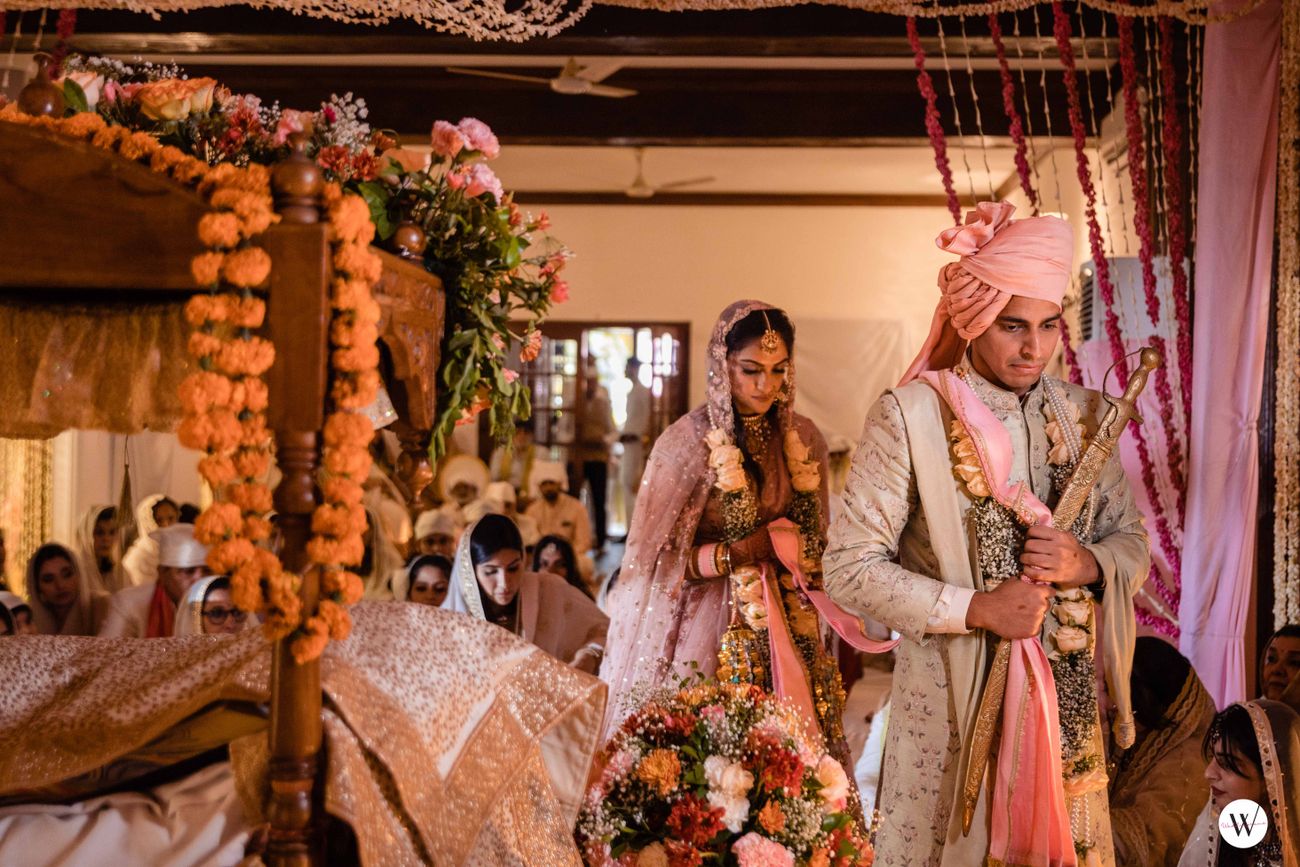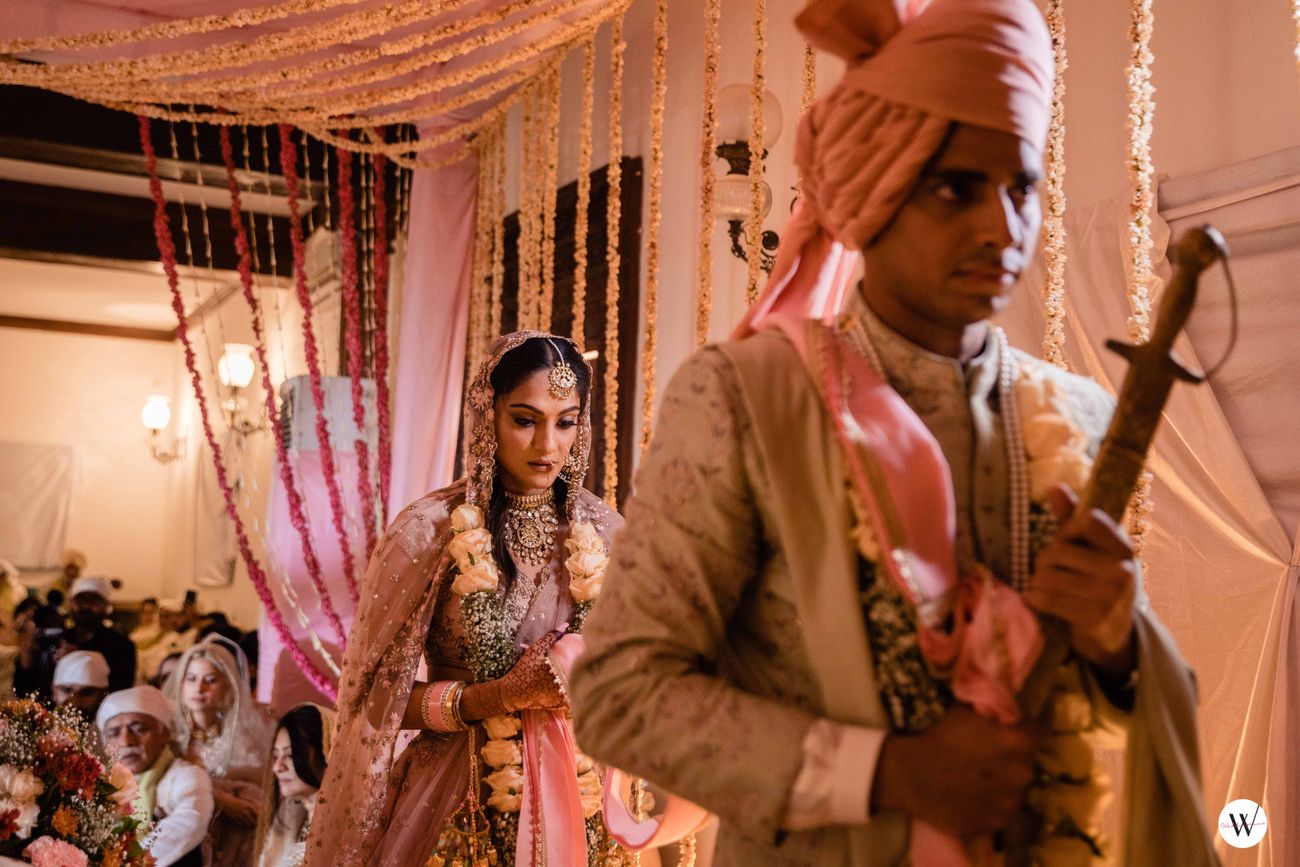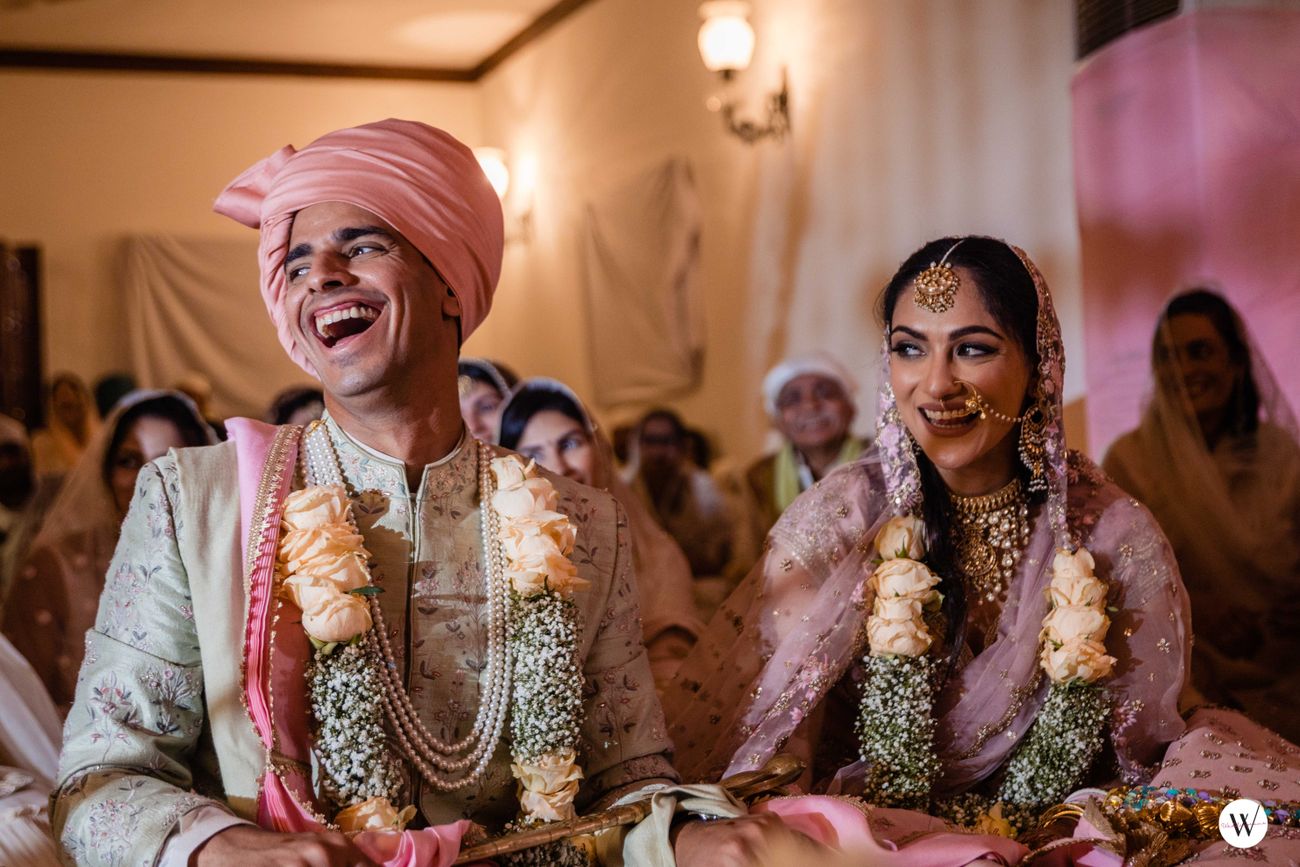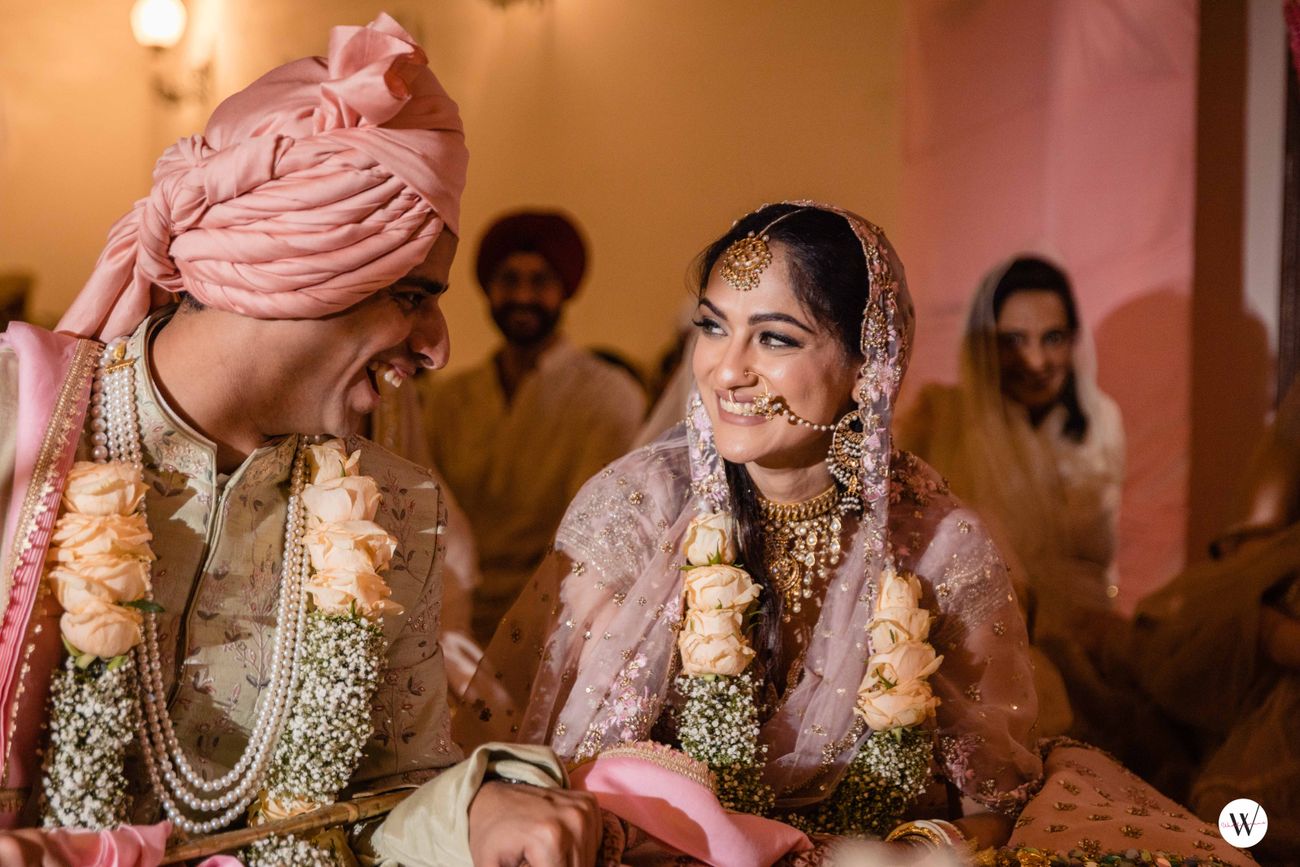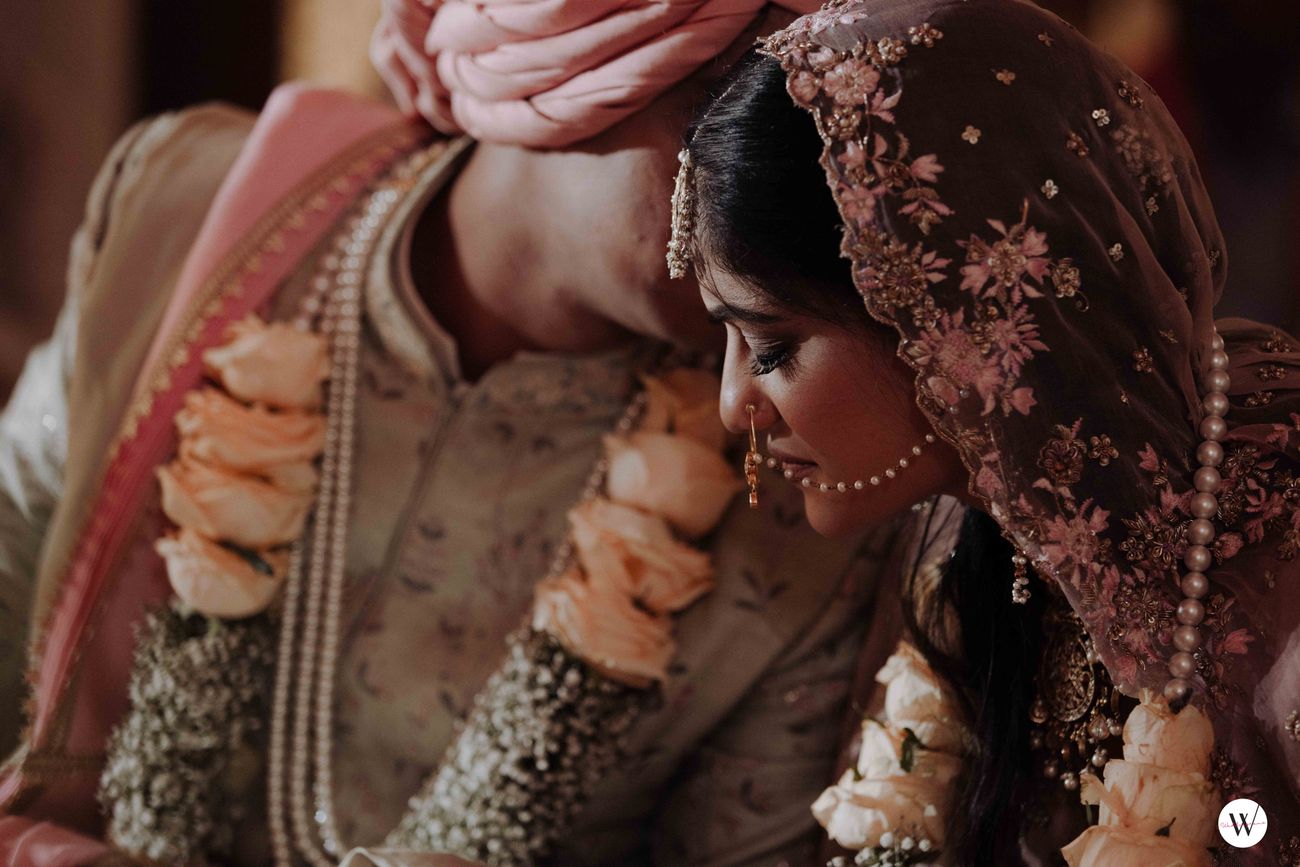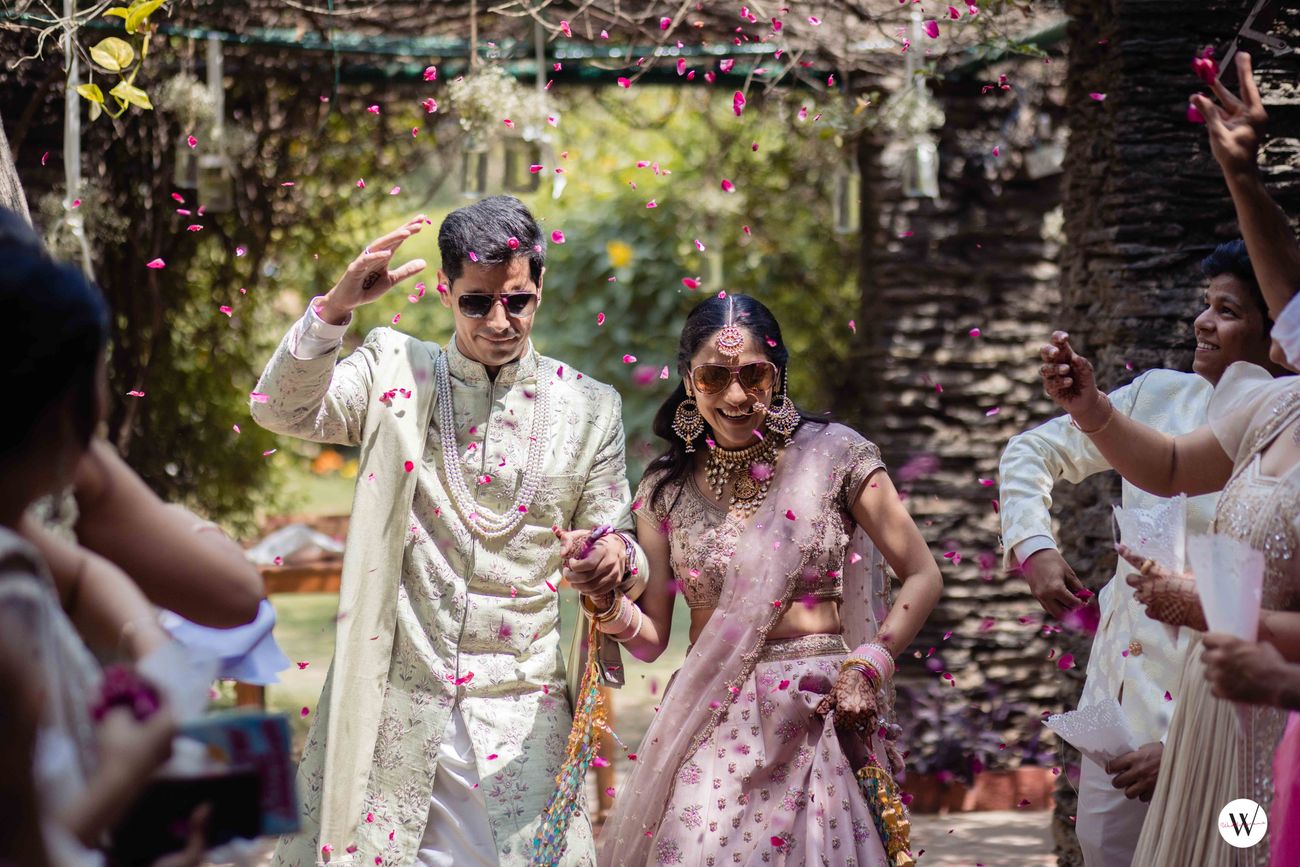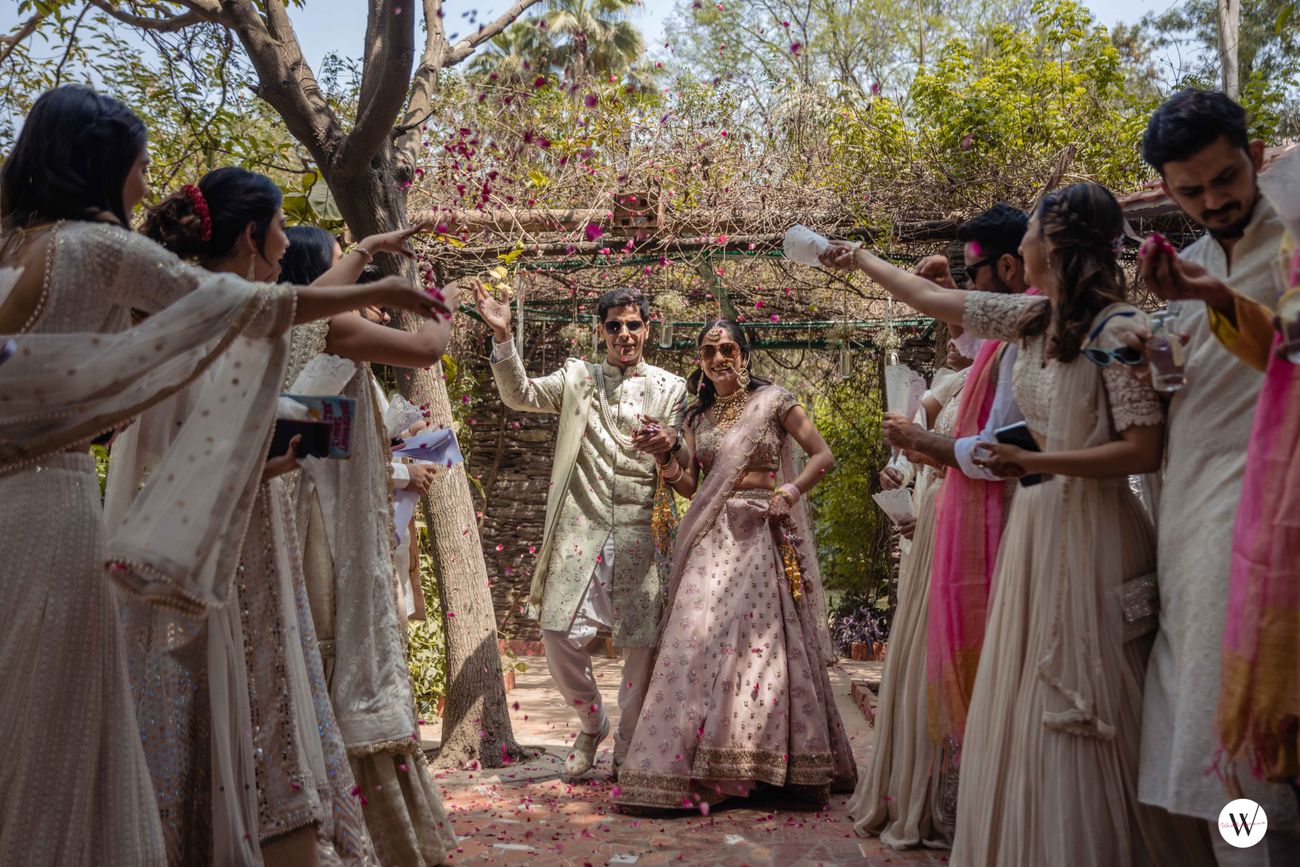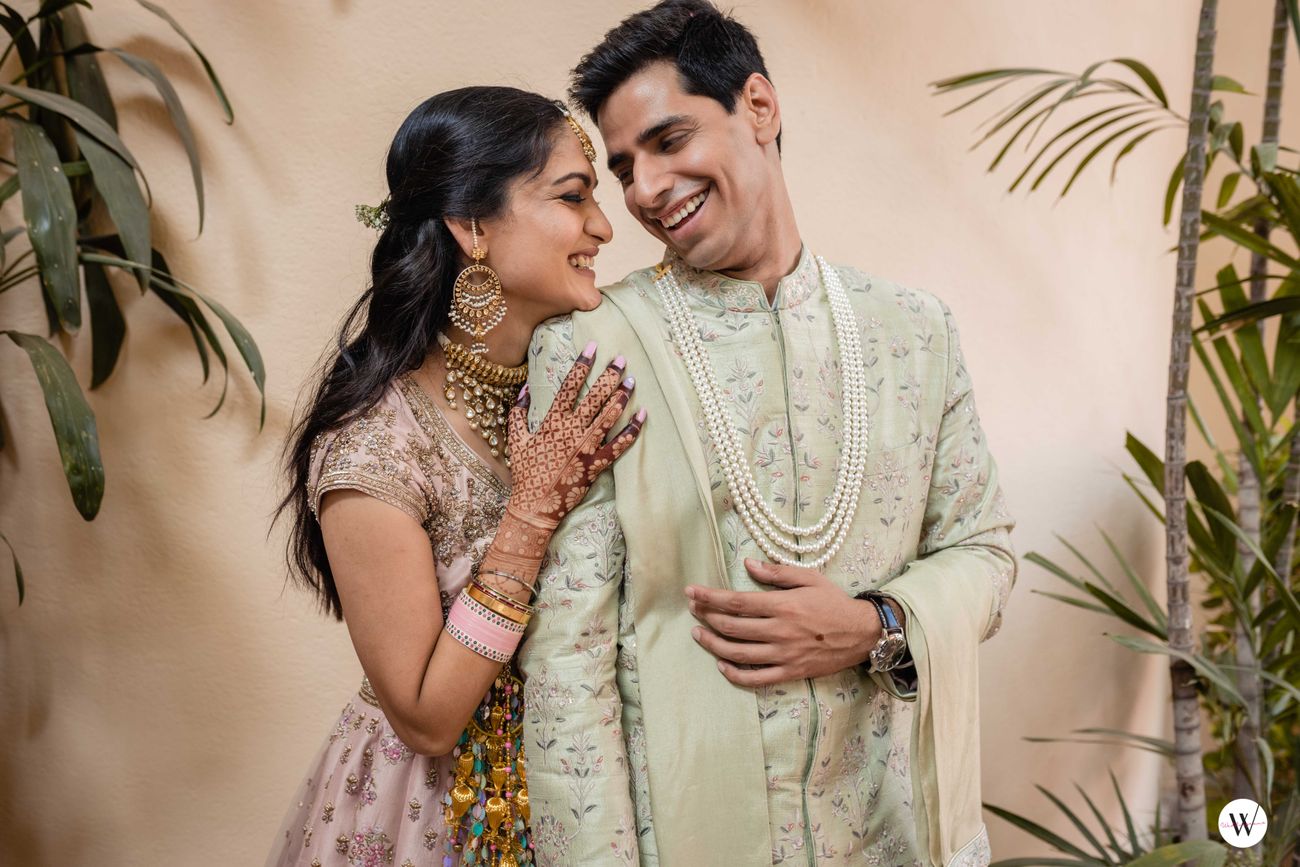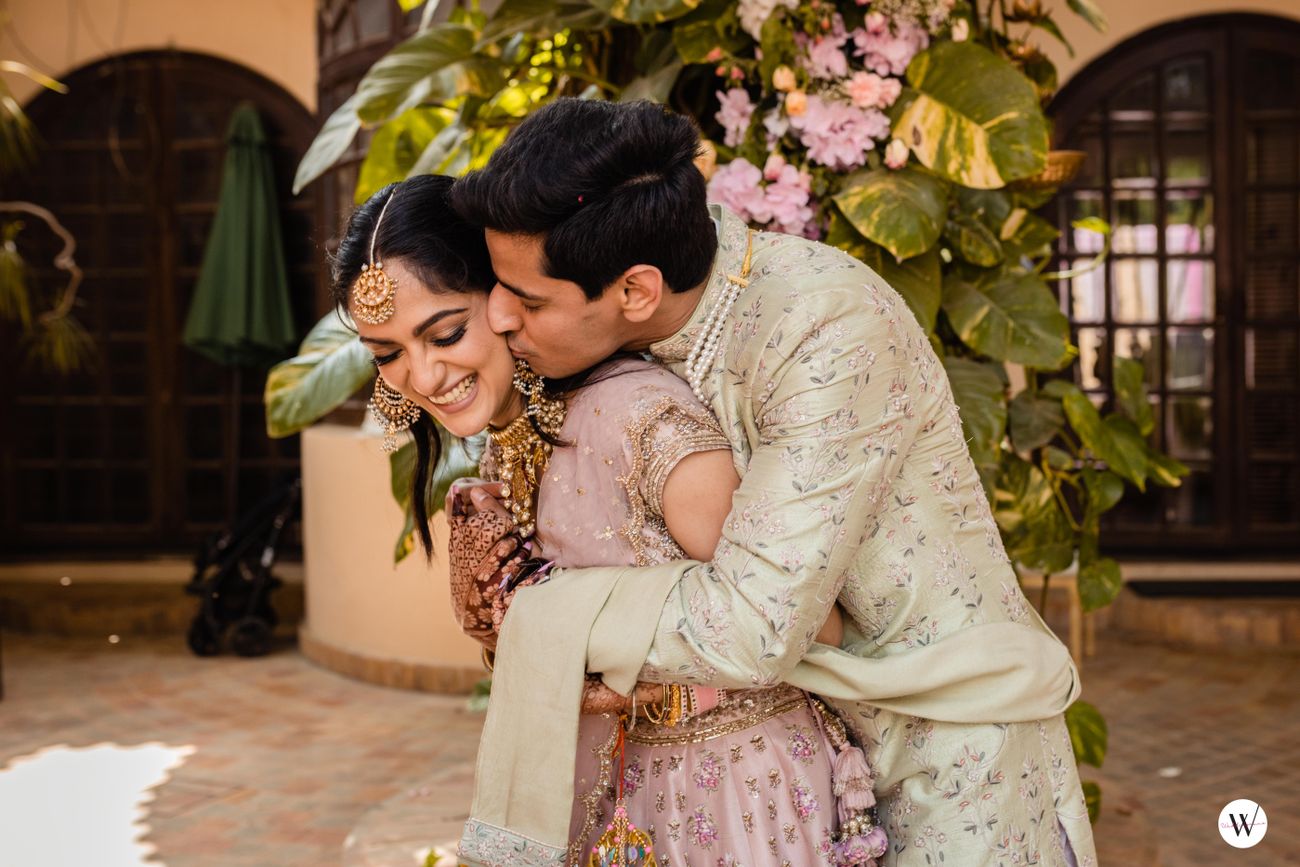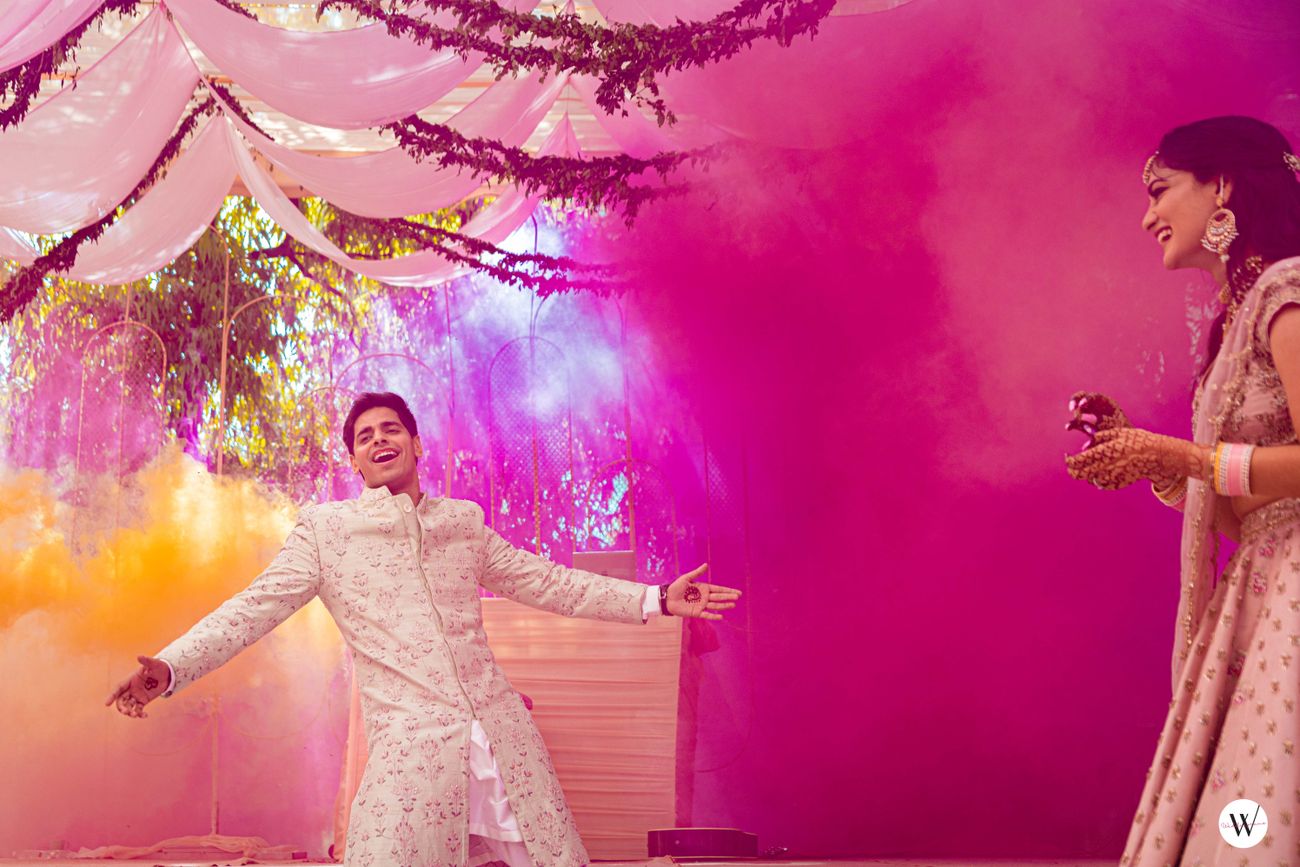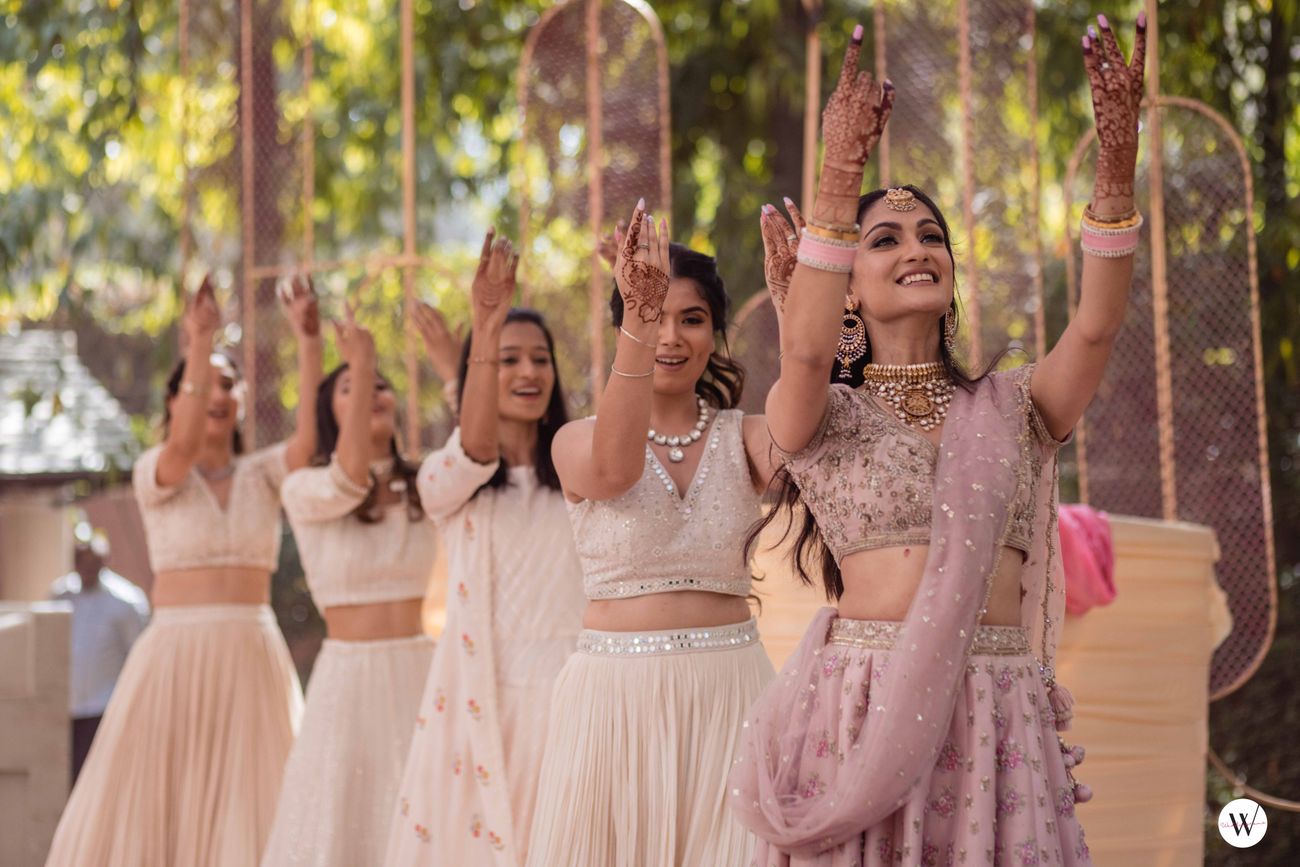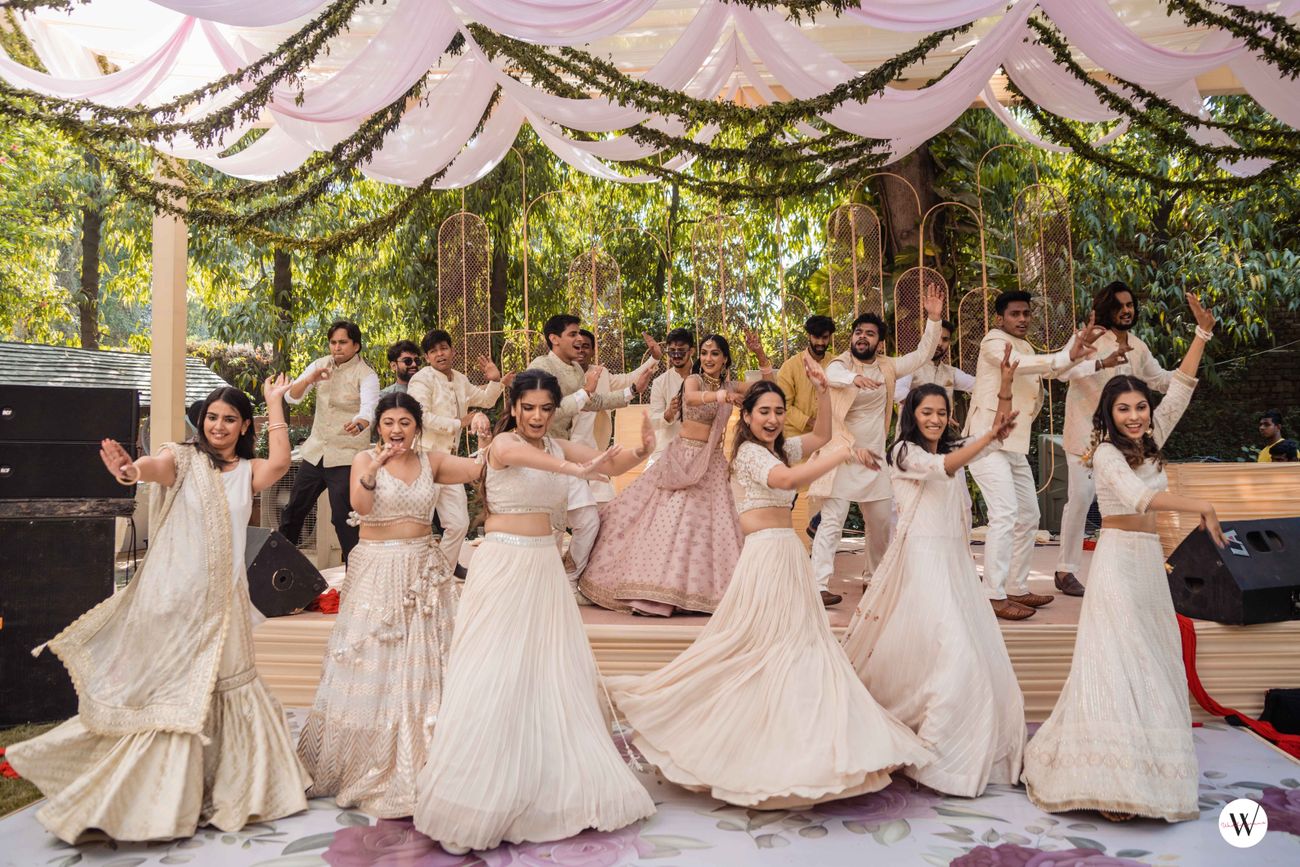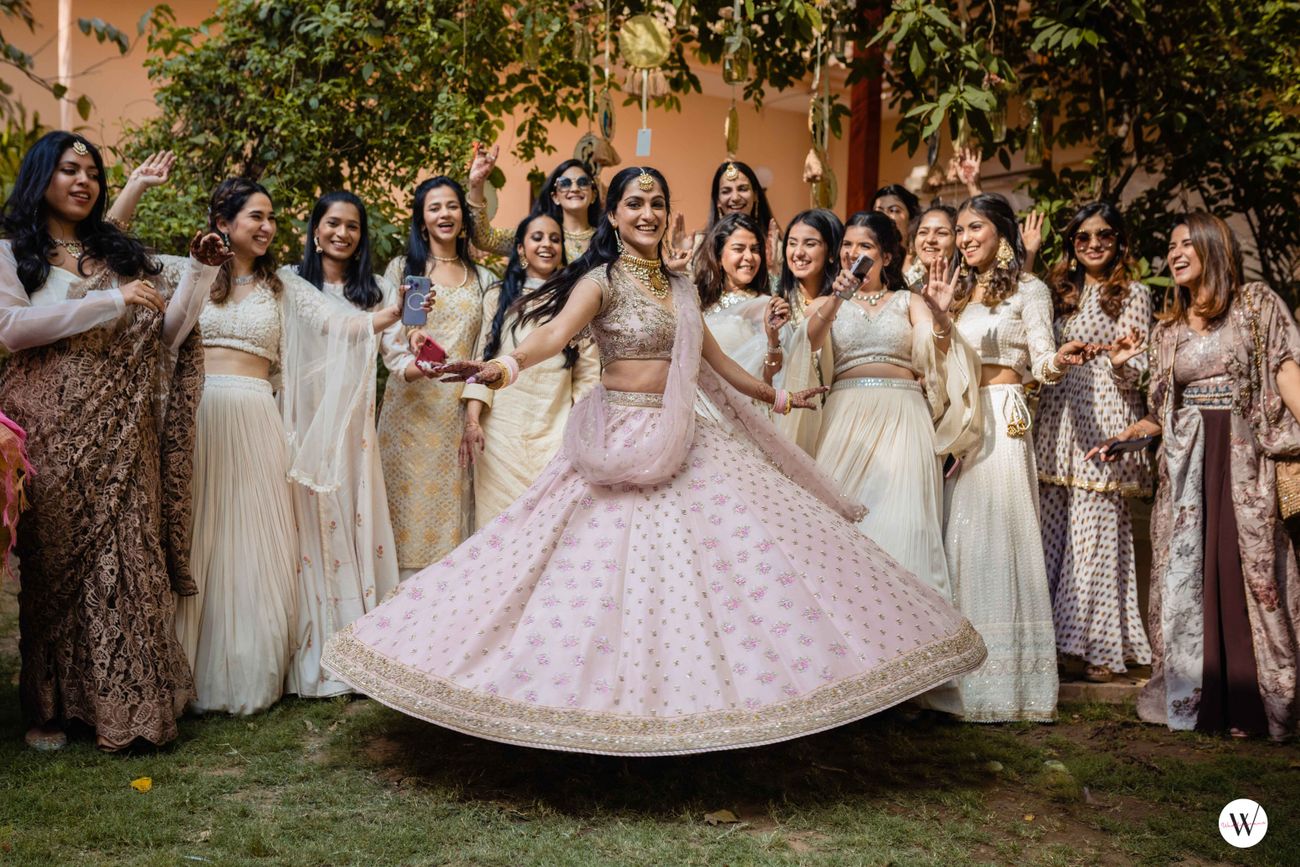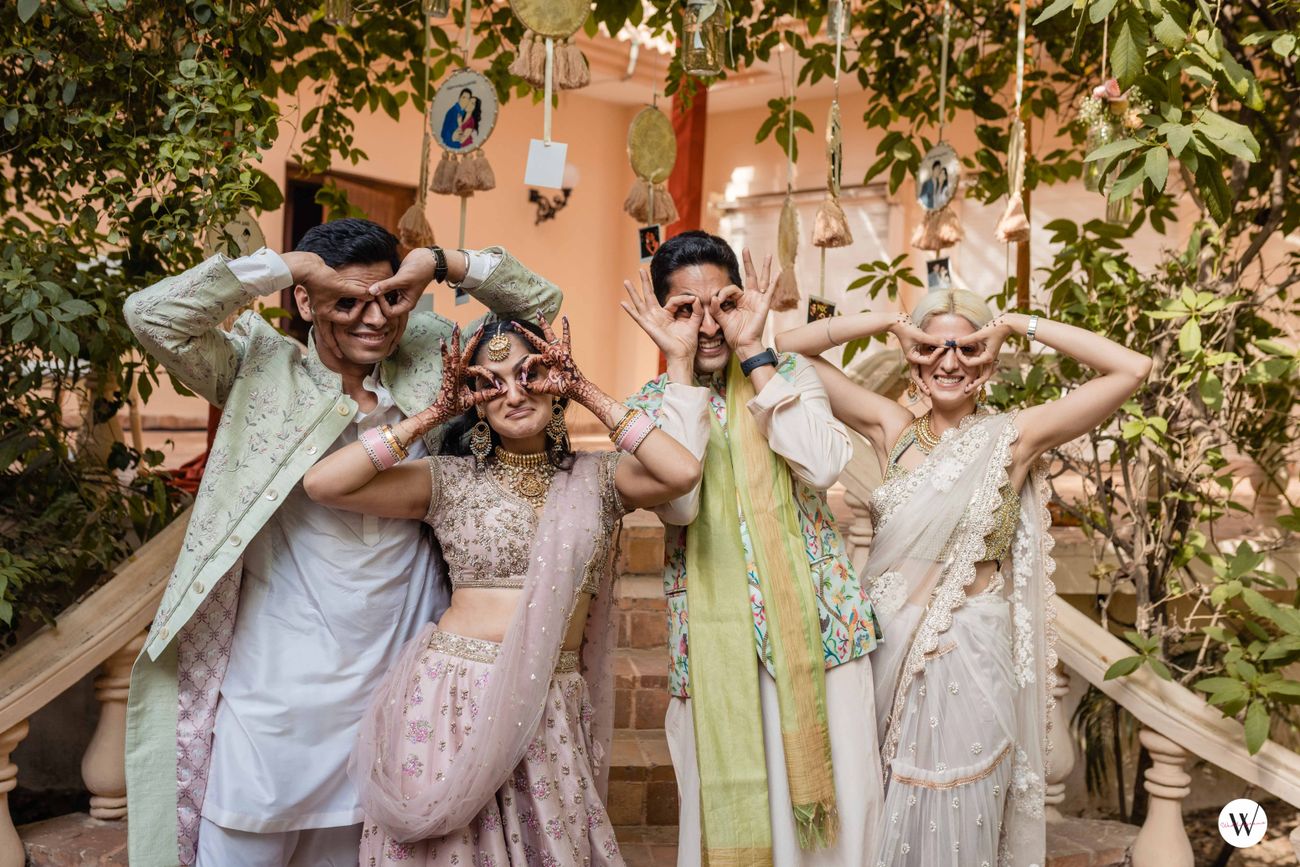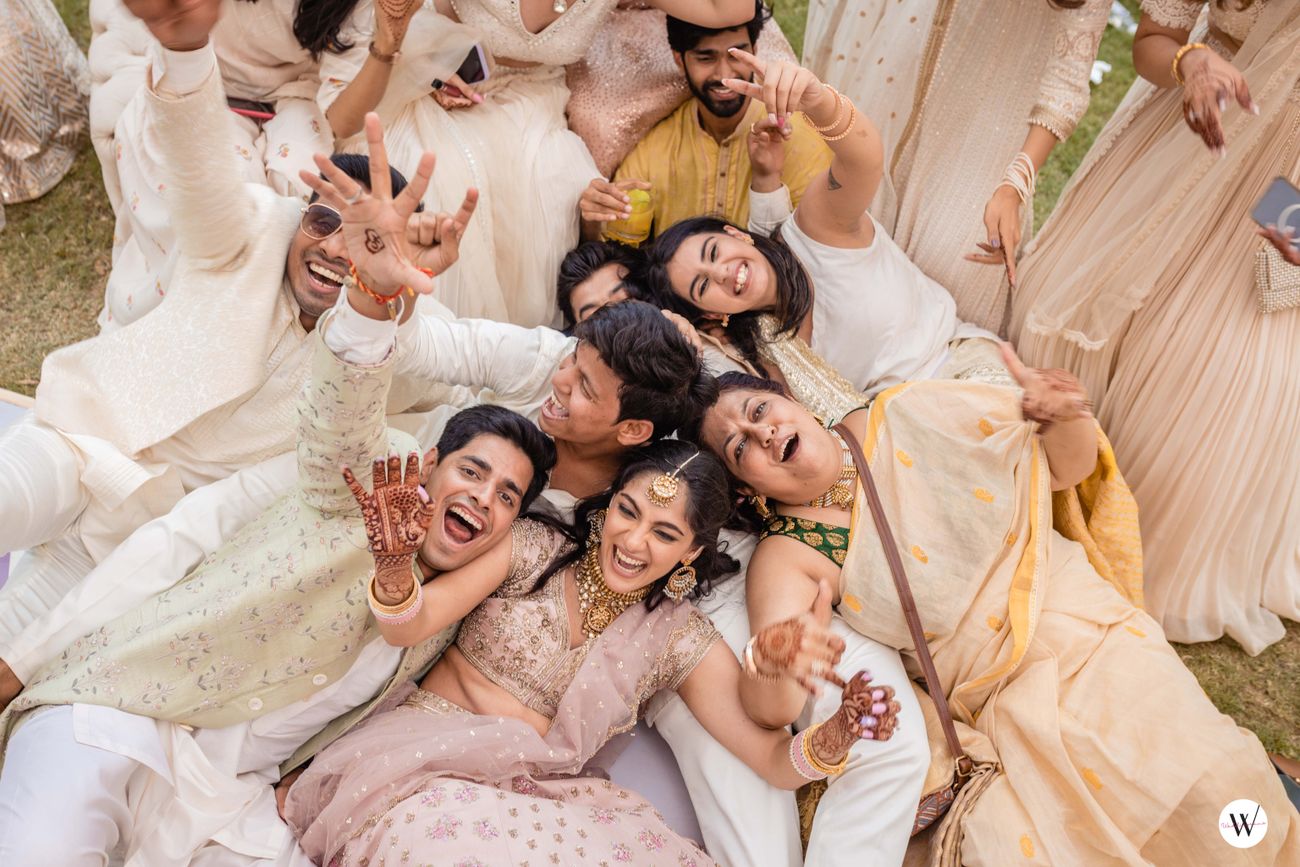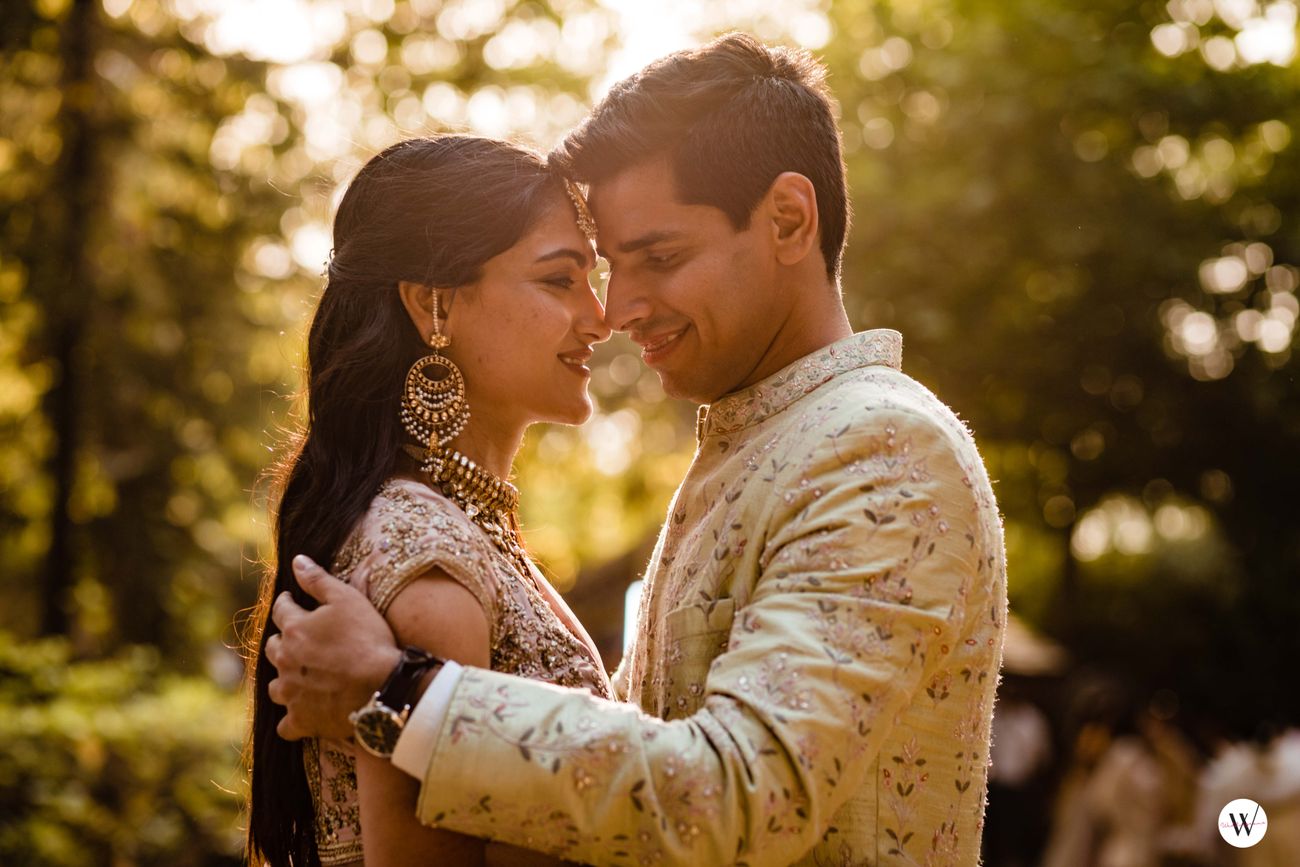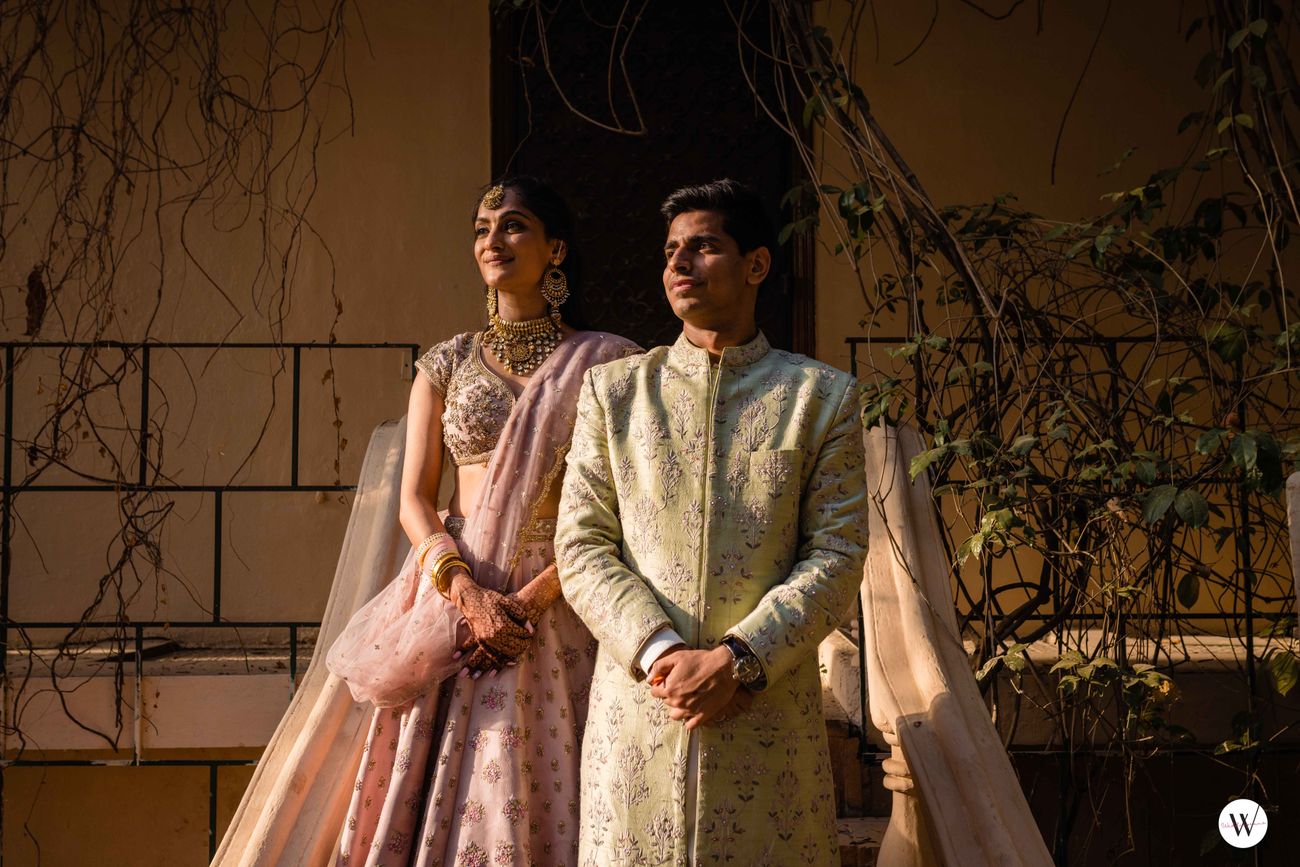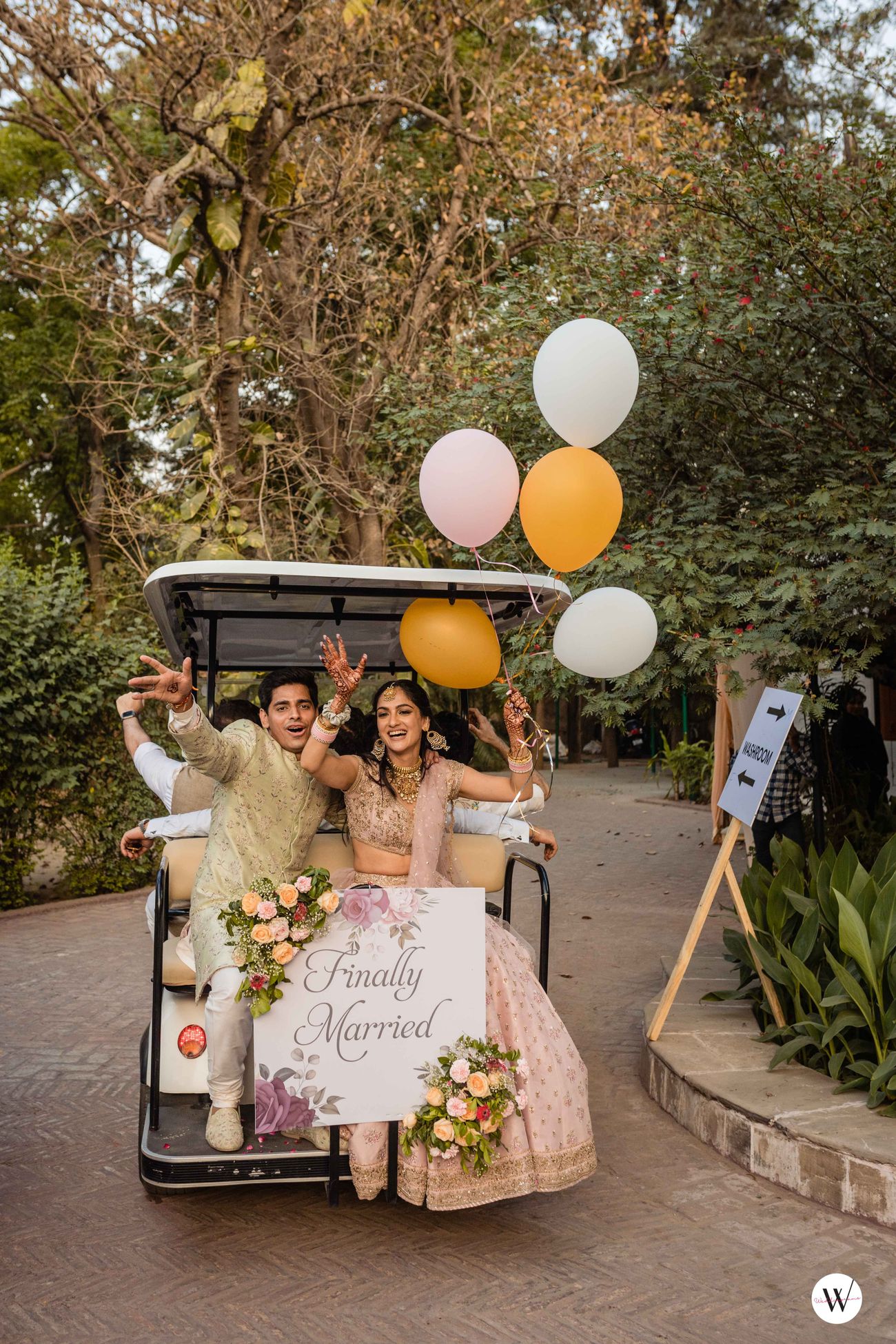 From The Bride:
17.04.2022 was our wedding date-the reason we chose this date also has an amazing story! We founded our company on the 16th of April- & in a joke always said that we will get married on the same date. However, Anand Karaj in our families only happens on a Sunday. When we checked the calender 17th April was a Sunday! So we knew that 16th and 17th were our dates and there was no doubt about that! We chose the dates ourselves as per what it meant to us personally. Coincidentally, 16th and 17th April also turned out to be the heaviest and most auspicious dates!!

Utsav and I always wanted a small wedding that would reflect us as people-simple yet visually impactful, lots of dancing of course, and everything to be as personalised as possible. It was more about the smaller elements we incorporated. We had dress codes for all functions just to add some fun, and made sure that each function was different from the other. The cocktail was chic, mehendi was more boho, and the wedding had a very English decor feel to it! Each event reflected our style from the colours to the food! We handpicked every single thing on our own. Everything we chose had some meaning to it.
Vendor Reviews
Venue
Our cocktail venue was Brookwood Gardens, Silver Oak Farms, MG Road. An amazing and accessible venue which has an outdoor lawn as well as an already built air-conditioned glass house! The venue comes with valet, security, washrooms etc so it worked out perfectly. The Mehendi and the wedding were at my own home/farm in Chattarpur. I have lived here all my life and knew that I wanted to get married from my living room and backyard. And despite the heat and many other odds, we did just that. My Anand Karaj was from the living room-just the way I always wanted.
Makeup Artist
Mehendi- Shagun Gupta
The perfect choice for a fun mehendi where you want to go a little more experimental. She is so involved in the whole look including the hair and makes sure you are absolutely ready top to bottom perfectly. The pop of colours she did for me was the best part!
Wedding- Charmi Thakral
I did not want to go over board with my wedding make up and Charmi understood that perfectly and pulled it off. We went totally natural with an open hair look for the Anand Karaj.
Wedding Planning
We had the team of Knot & Celebrate helping us out with the wedding planning! Kanika & Komal are extremely hands on and would sort out all issues before they would even reach us. Their work on the days of the events was commendable. I didn't have to worry about anything as everything was already sorted. They help you with everything from start to end and are available to you 24/7 which makes it the best part for a bridezilla like me! We also had our 2 very close friends Mallika and Tullika founders of Panodrama events guide us through the initial wedding planning as well. They helped us with many of our decisions and made it so much easier too! Thankful to both knot & celebrate and panodrama events for everything!
Photography
The best decision of our wedding was our photographer. We chose Weddingrams owned by Divyam. We did not hesitate for a second even though people may have suggested to go for bigger names. However, the BEST experience has been with the Weddingrams team. The one feedback we have got after our wedding from guests is "who was that photographer , he was too kind and amazing". And we couldn't agree more! Divyam and his team made sure to cover each and every tiny detail of our wedding. They were present at all times and have captured everything so perfectly. Divyam plans with you in advance- which we really needed. We had our entry dances and performances as the most important part of our wedding and Weddingrams went out of their way to attend our rehearsals and do a mock run so we all get it captured perfectly! The candid nature has translated beautifully in all the images as well. If I was freaking out too much about something, Divyam would be there to say "breathe". We found a friend in our photographer!
Decor
The decor for the cocktail was done by Ombré Designs- Jagrit Sethi. We had asked for a very chique look with the colours of burgundy and black/gold and wanted alot of candles- the work was done on time and perfectly to the brief! The 3D designs provided by them before also really help you visualise your event prior. The decor for the Mehendi and Wedding was done by Aashna Parikh Designs. The sister duo of Ashna and Rinki, as well as their team including Jaideep were a pleasure to work with. They understood the styles we wanted and came back to us with plenty of ideas to match. It was easy to select and the work delivered ultimately was absolutely as we imagined. They were present at the house for 4 days continuously and made sure that everything was up to the mark.
Bridal Outfits
The one thing no one will believe- each of my outfits was bought within 5-7 mins. And the first Outfit I wore was what I bought for every function. I did not try any other outfits believe it or not!
Cocktail- Sunaina Khera Our cocktail theme was Suits & Sarees. I already knew I wanted to wear the emerald green saree from Sunaina and bought this within 5 mins of reaching the store. It looked absolutely stunning and her embroidery work is out of the world! Towards the second half of the party I paired it with emerald green stone and feather sneakers from the brand Chal Jooti.
Mehendi- I knew I wanted to dress different on the mehendi. So I went straight to Papa Don't Preach by Shubhika and picked a lime yellow Outfit. I paired it with my very funky pink customised sneakers once again from Chal Jooti.
Wedding- My wedding designer was always going to be A&R by Rhea Kapoor. The colours I wanted to wear were blush pink with elements of sage green and lavender. As soon as I walked into the store within 5 mins we had picked my lehenga and with Rheas brilliant eye made some minor customisations to get the perfect Outfit. Once again paired it with gold sneakers from Chal Jooti ! Yep, I wore sneakers on all 3 days!
Groomwear
Utsav wore Line by Shameem Khan for the cocktail and the Mehendi. Shameem is an amazing designer and can customise anything and everything. He did a brilliant smart suit for the cocktail and a yellow tone on tone short kurta, nehru jacket with pants set for the mehendi. We gave him the themes and he designed everything accordingly to perfection. The process is quick and easy with him and everyone loved all of Utsavs outfits. Classy and simple! For the wedding Utsav wore a Sage green Anita Dongre Sherwani. We always wanted to do a combination of sage green and blush pink to match eachother. The Dongre sherwani was sage green with elements of blush pink and lavender. Exactly how mine was pink with sage and lavender. His Shoes and Safa and stole were also from Anita Dongre itself.
Personalised Decor
Lazee Daisee Stitchery- We got personalised hand stitched hoops made from them as a part of the decor. They had mine and Utsav's pictures on them which framed a timeline tree for everyone to see!
Vendors: Venue: Brookwood Gardens, Silver Oak Farms, MG Road (Cocktail); Bride's Farmhouse (Mehendi & Wedding); Makeup Artists: Shagun Gupta (Mehendi), Wedding- Charmi Thakral, Emelda Lepcha (Cocktail), Saaba Arora (Pre-Mehendi Kaftaan Party); Bridal Sneakers: Chal Jooti; Wedding Planning: Knot & Celebrate; Photography: Weddingrams; Decor: Ombré Designs; Bridal Outfits: Sunaina Khera (Cocktail), A&R by Rhea Kapoor (Wedding), Papa Don't Preach (Mehendi); Groomwear: Line by Shameem Khan (Mehendi and Cocktail), Anita Dongre (Wedding), Cocktails and Bar Organisation: Behind bars/ Clayton; Personalised Decor: Lazee Daisee Stitchery; Wedding Choreography: YSDC Wedding Choreography; DJ: DJ Sukhbir (Mehendi & Wedding), DJ Anil (Cocktail); Catering: The Kitchen Art Co. & Kwality; Wedding Packaging: PoshWrap by Shveta; Animated Wedding Invites: Made in house by YSDC; Floral Jewellery: Flosaira; Mehendi Entertainment Band: Unplugged Project; Wedding Photobooth and 360 degree cocktail entertainment: Luxury Graphers