Cute Stuff to Gift your Bridesmaids on your Bachelorette! *Pretty and Personalised!
BY Sakshi | 12 Sep, 2017 | 2310 views | 3 min read
Your girls are super special! So why not work a little bit harder at getting them something special that they can treasure forever! Personalised gifts are awesome, and are special because it shows the thought that goes into it too!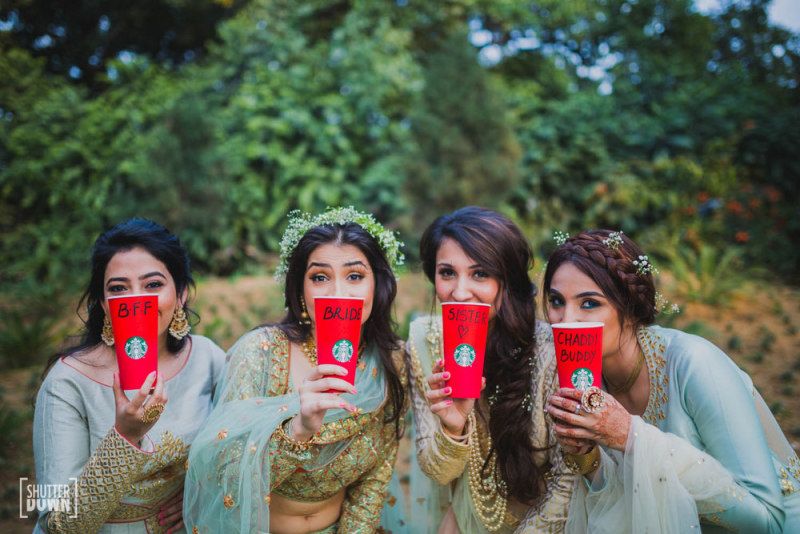 Image via Matsya by Utkarsh Ahuja
So here are some pretty and practical personalised gifts that your bridesmaids can cherish forever! Plus, we even added where you can get them from!
Monogrammed Marqee Light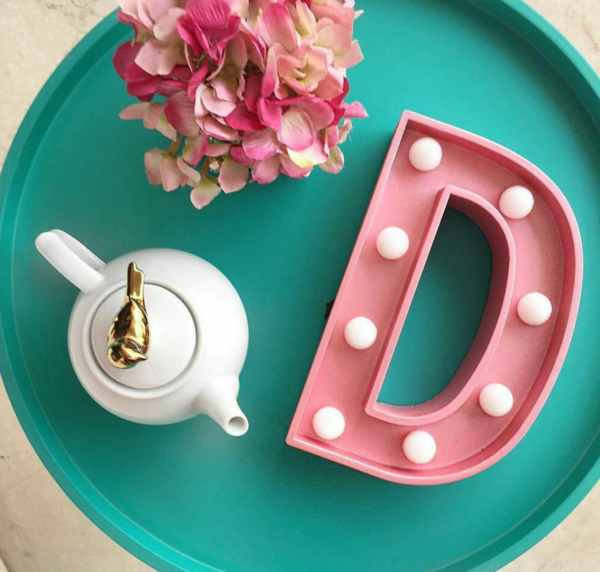 Give them a marquee light of the first letter of their name- it's such a cute gift and so 2017!
WMG likes the ones by Organice priced at Rs 1599 each. 
Personalised Compact Mirrors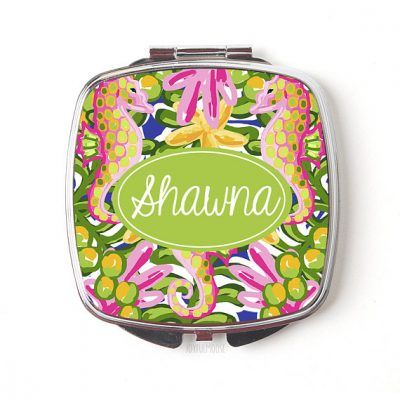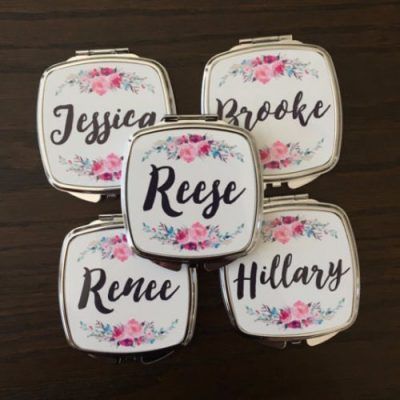 Image via Pinterest
Compact mirrors which are personalised with names or monograms are a great practical gift too, which your bridesmaids can cherish forever!
WMG loves the ones on Etsy, but if you're looking for something more affordable, then www.excitinglives.com can customise them for you for Rs 399 each.  
Monogrammed Travel Kit and Makeup Bags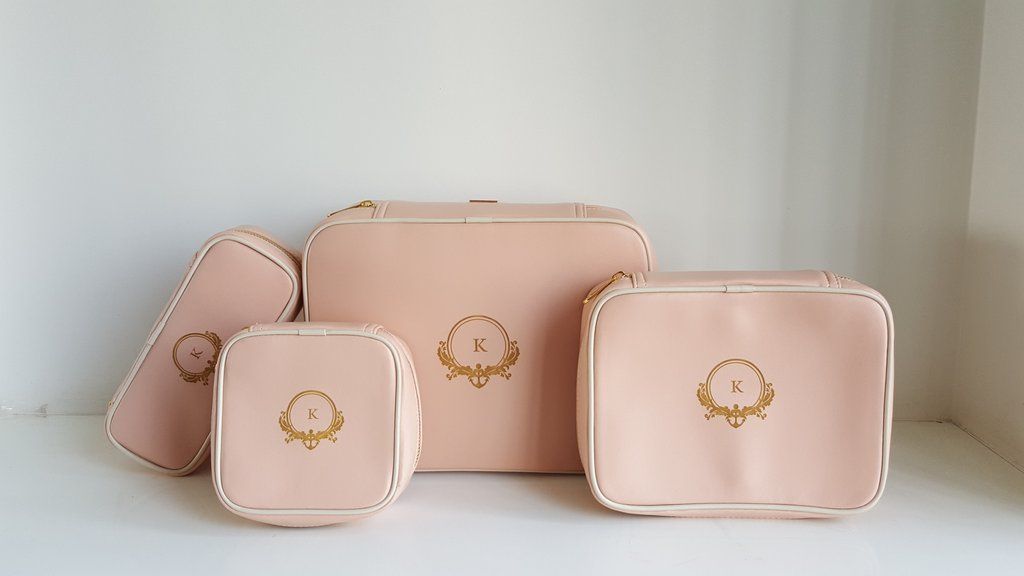 This is also such a cool gift to give your bridesmaids! Something simple and pretty that they can use!
WMG likes the ones by WINK, available for Rs 4720 for the kit in the photo. 
'Your song" printed and framed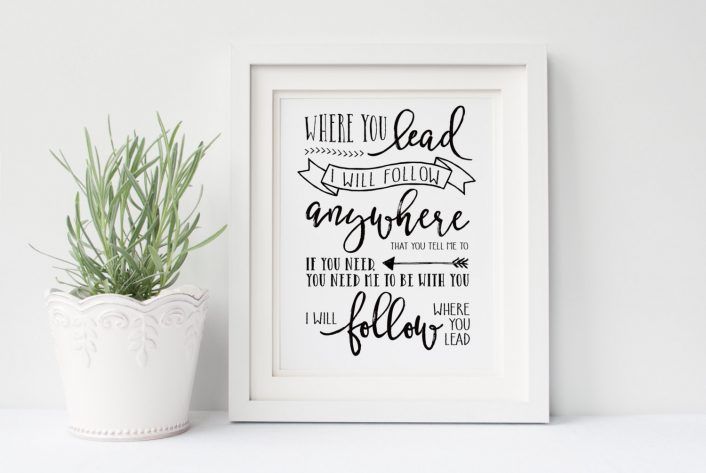 Image via Etsy
We are sure you have a song special to the two of you, and what better way than to convert it to wall decor to frame for posterity!
WMG likes the ones at Etsy, but you can DIY them too, just download a printable and order a printed and framed version online!
Customised Tote Bags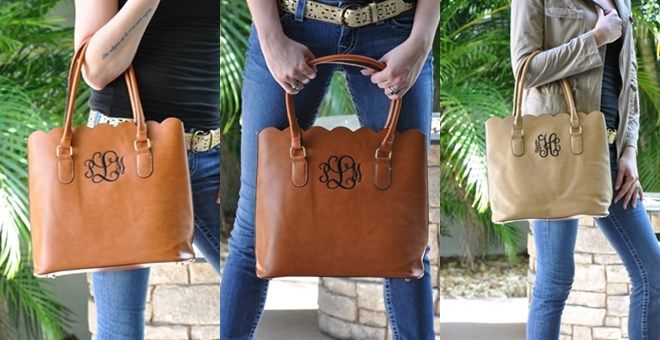 Image via Jane
This is also a great idea! You can not only customise and design handbags for each of your girls, but maybe a cool beach or carry-on bag!
WMG likes the ones by Toteteca- you can literally design and customise it to any kind of bag you want for under Rs 3000 per bag!
Personalised Jewellery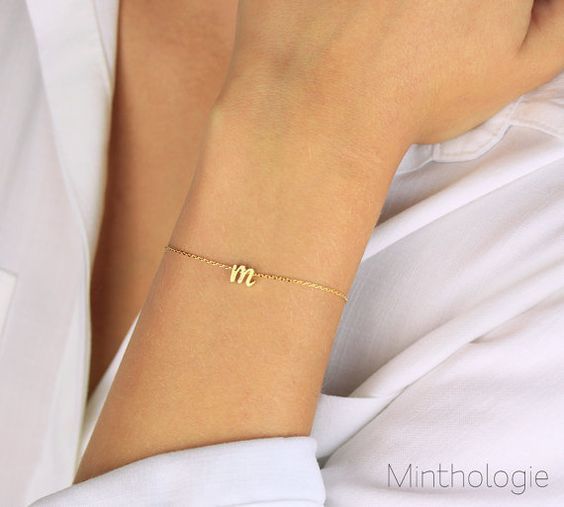 Image via Pinterest
This is another cute option to gift to all your bridesmaids- from necklaces to bracelets and anklets- you can give them monogrammed ones!
WMG likes the ones by Pipabella- loads of options in lots of designs to customise from for approx Rs 1500!
Personalised Bath or Sleep Wear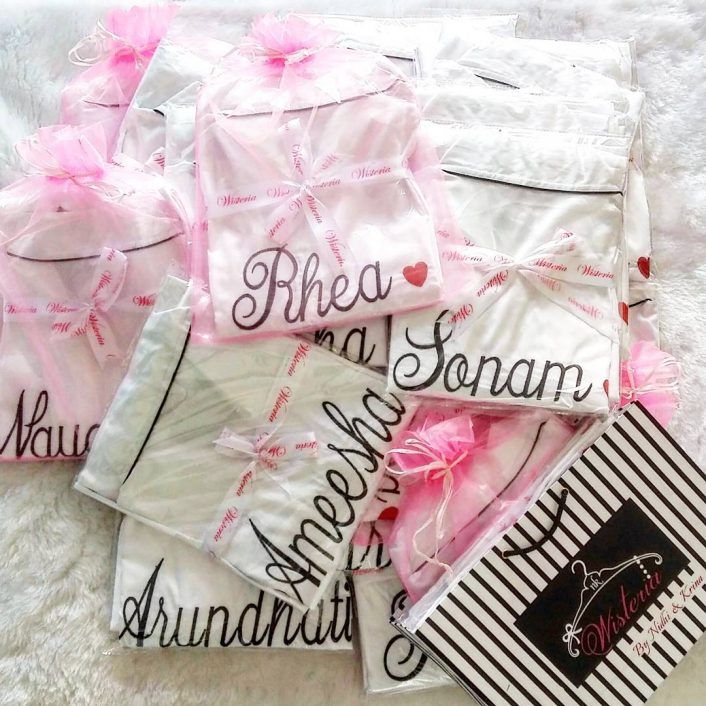 Customised bath robes or sleep wear is another great idea- get them made for your cool bride tribe and we're sure they'll love it!
WMG likes the ones by Wisteria Nights- they are cool and customised!
Personalised Passport Holders

This ons is especially cool if you're all going for a Bachelorette trips! There are such cool and cute ones available online!
WMG loves the sparkly ones on Love This Stuff for Rs 600 each. 
Personalised Hangers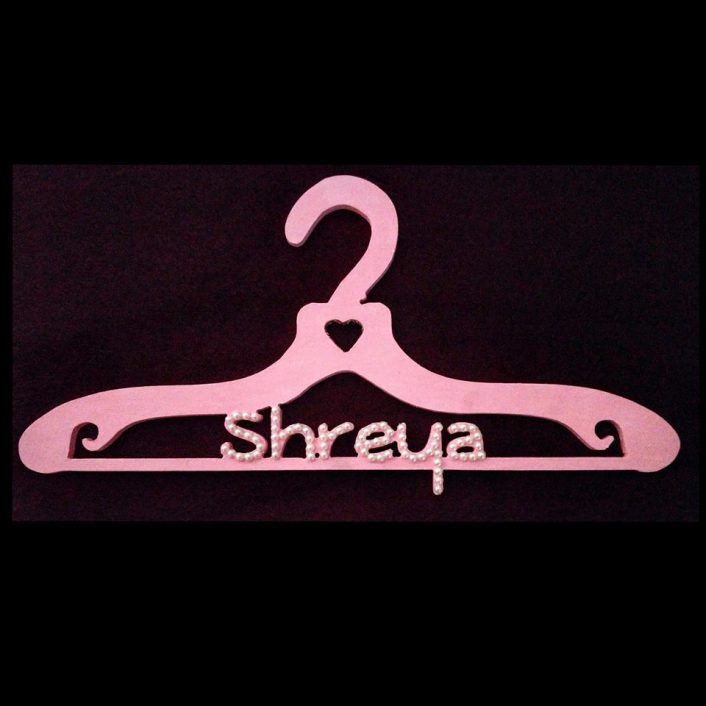 One or a set of two with their name on it- something special that they will remember you by overtime they open their wardrobe!
WMG recommends the handcrafted wooden ones by The Concepto priced at Rs 1200 per hanger. 
Eye masks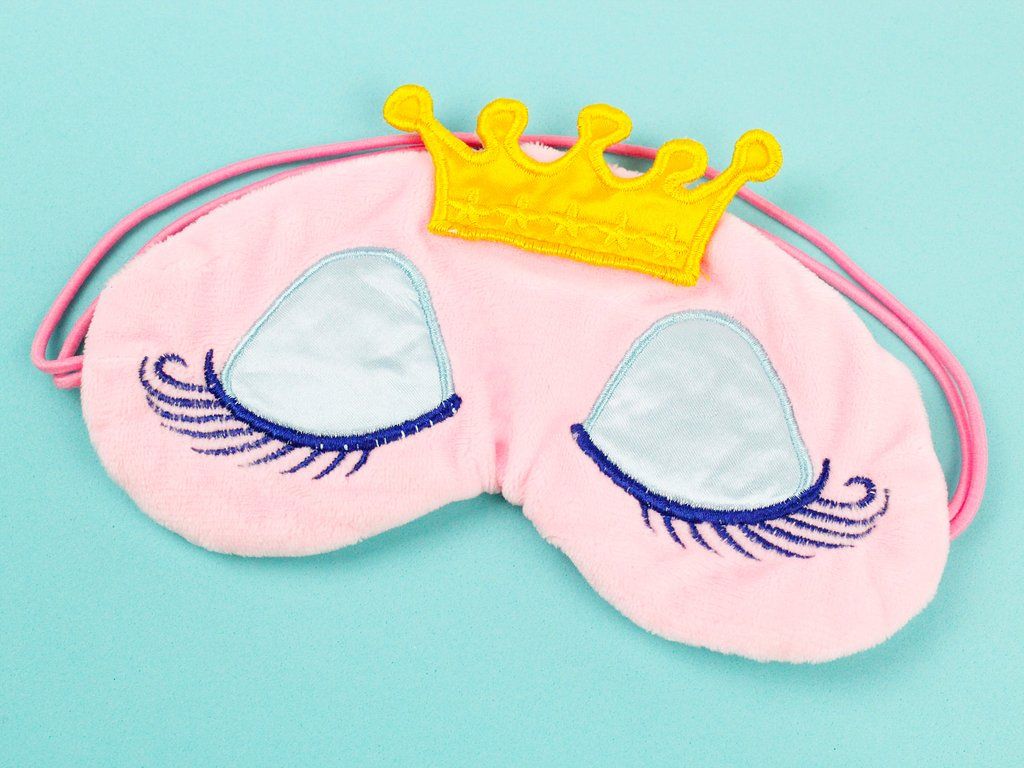 Totally the biggest rage now people! 
WMG recommends these cute ones by Propshop24 priced at Rs 599 each. 
Sunglass Covers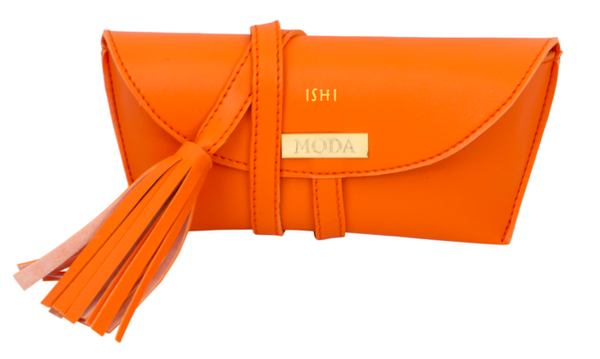 Close on the heels of eye masks are these totally chic sunglass cases - really, how cute are these?
WMG recommends these cute ones by Moda at Lovethisstuff.com priced at Rs 750 each. 
Monogram Jewellery Storage Plates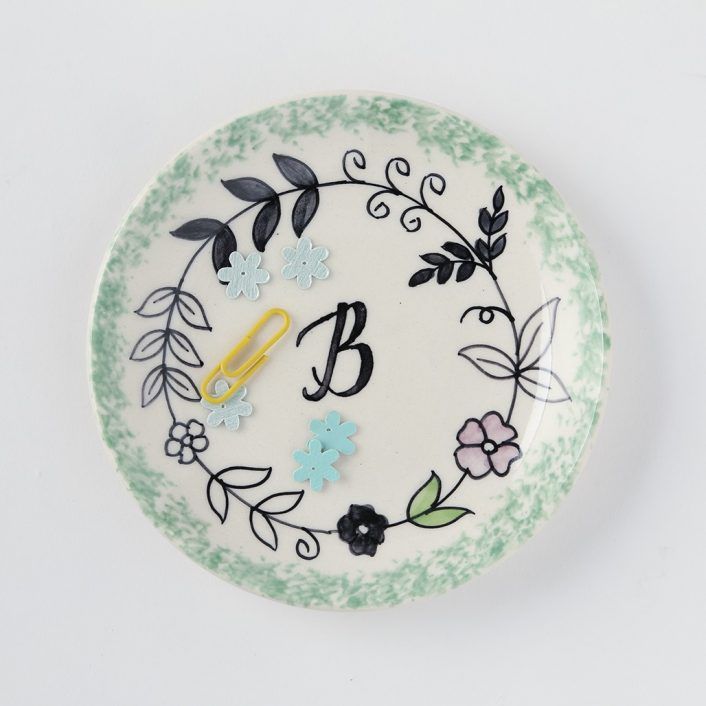 These are sweet and magical and you can pick any initial you want! 
WMG recommends these cute ones by Wishingchair priced at Rs 350 each. 
Champagne Glasses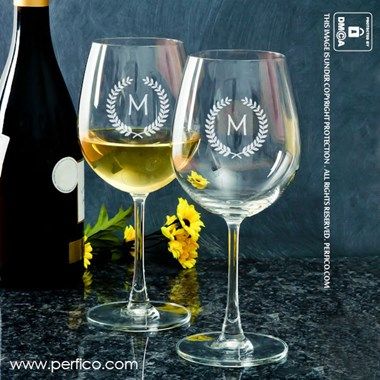 Ooh! Keep them forever girls!
WMG recommends these cute ones by Perfico priced at Rs 1299 for two of each. 
You can also gift them a party makeup service, for them to kick a glam storm at your wedding! 
ALSO READ: Dear Bride, These 10 Easy DIY Bridesmaid Gifts Will Make Your Girls Feel Awesome AF!