Cutest Pictures To Click With Your Nieces & Nephews At Your Wedding!
BY Apoorva | 05 Sep, 2017 | 1860 views | 3 min read
Your tiniest wedding guests are often the subjects of some of the sweetest big-day pics — here's proof! So what makes for a great photo of these pint-sized guests? First and foremost, the less staged they are, the better. You can't fake the incredible spontaneity of your niece admiring you as you wear your bridal jewellery! Your photographer will have plenty of tricks and tips to capture those small guests in a way you'll cherish forever, but it's a good idea to know just what kind of moments you'll want for your wedding album. Here is a perfect photo-list, so get ready for a serious dose of cuteness.
Dancing with them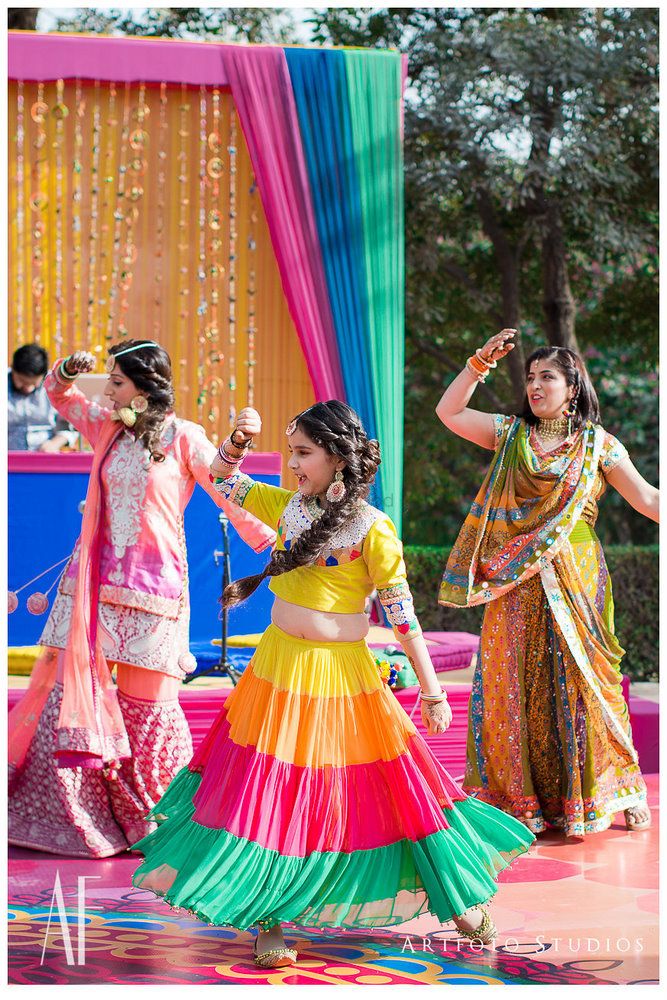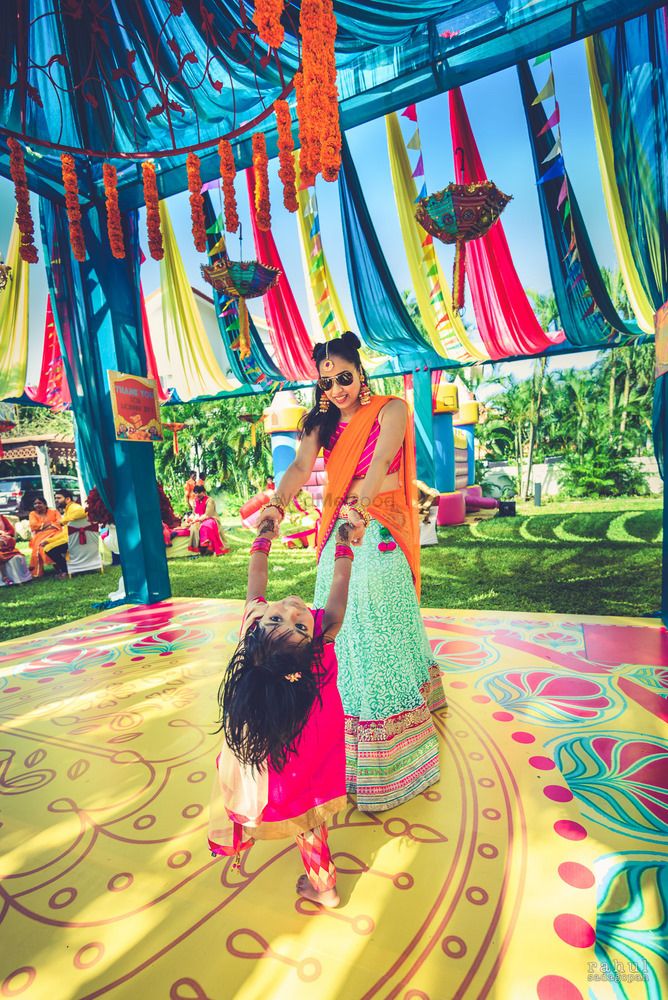 Image via Artfoto Studios★ 5 ; Rahul Sadagopan Photography★ 5
There is nothing like kids dancing, with all their energy and enthusiasm. If you can dance with them in one of your sangeet performances, it'll be great or else don't forget to capture them in their element.
Holding A Placard

Image via Naman Verma Photography★ 4.9 ; Shweta Poddar Weddings★ 4.7
As you walk down the mandap have your nieces and nephews hold some cute and funny pluck cards or you can even capture them at the photo booth with creative photo props!
Walking As Your Flower Girl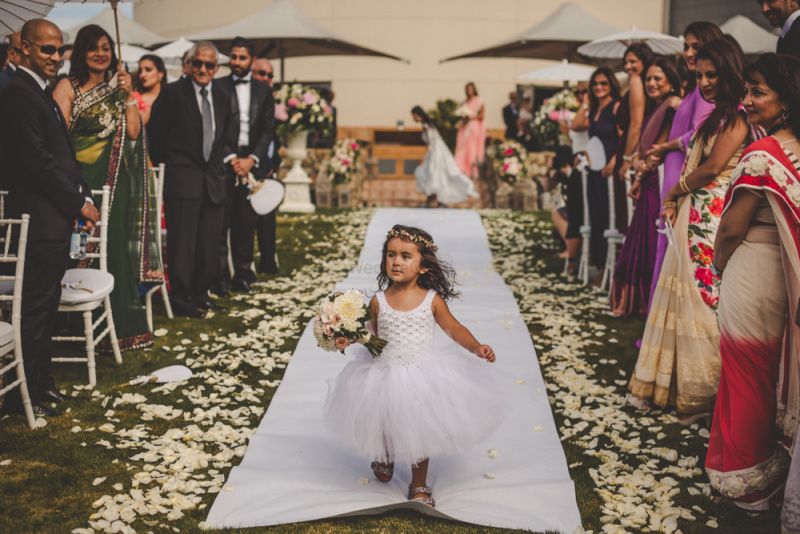 Image via Neha & Zoheb's Real Wedding
 Since you will likely miss your flower girl's or niece's  walk down the aisle, remind your photographer how important it is to you to capture this moment.
Cute Hugs and Kisses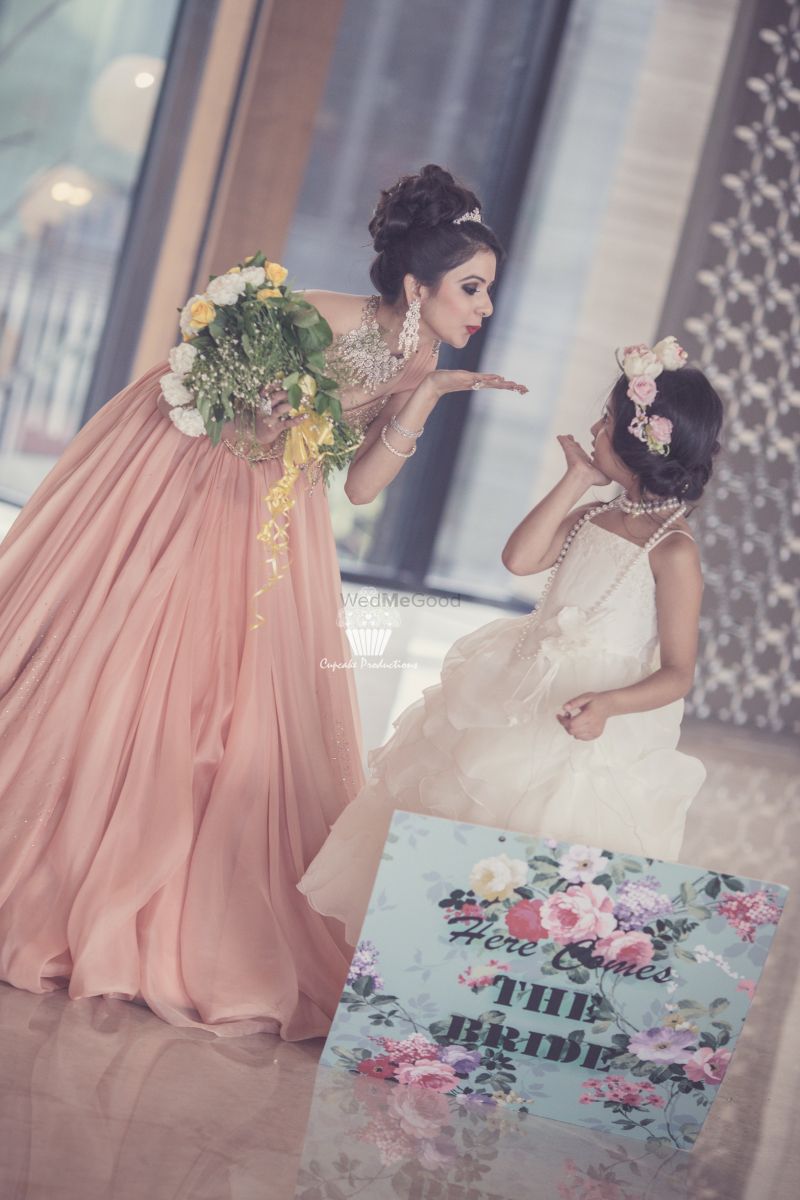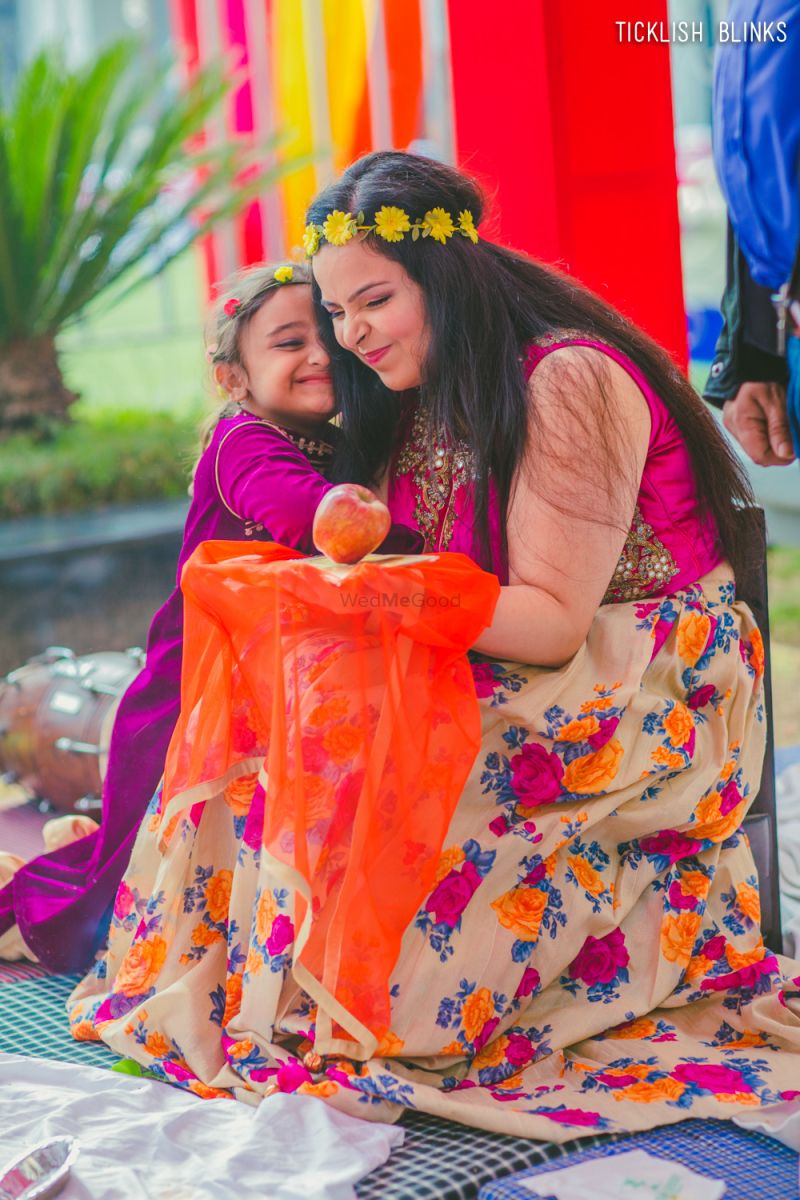 Image via Cupcake Productions★ 4.8 ; Ticklish Blinks★ 4.8
Kids have a treasure house of great hugs. They run up to you at the most unexpected time and give you a bear hug! Ask your photographer to keep an eye out for those and capture one.
One where she looks at your dress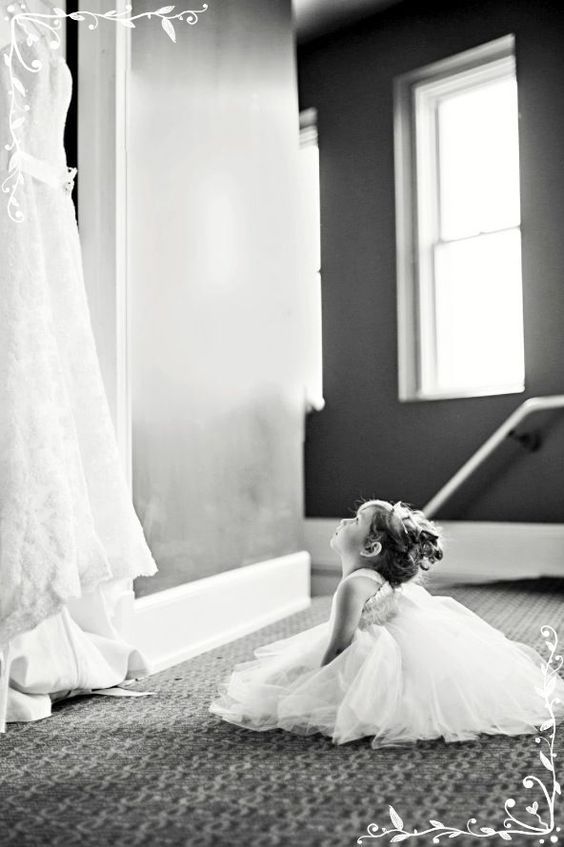 How absolutely ADORABLE is this photo with a little neice looking up at her wedding dress?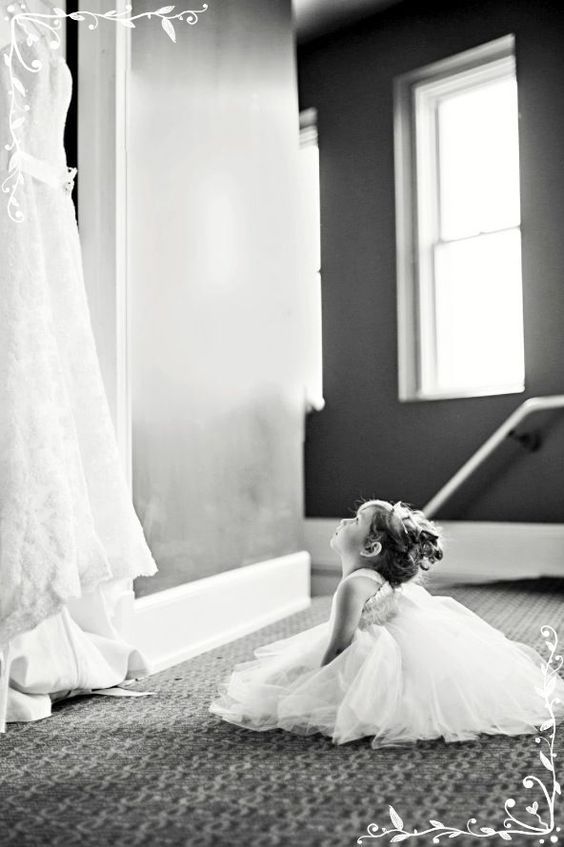 Traditional Wear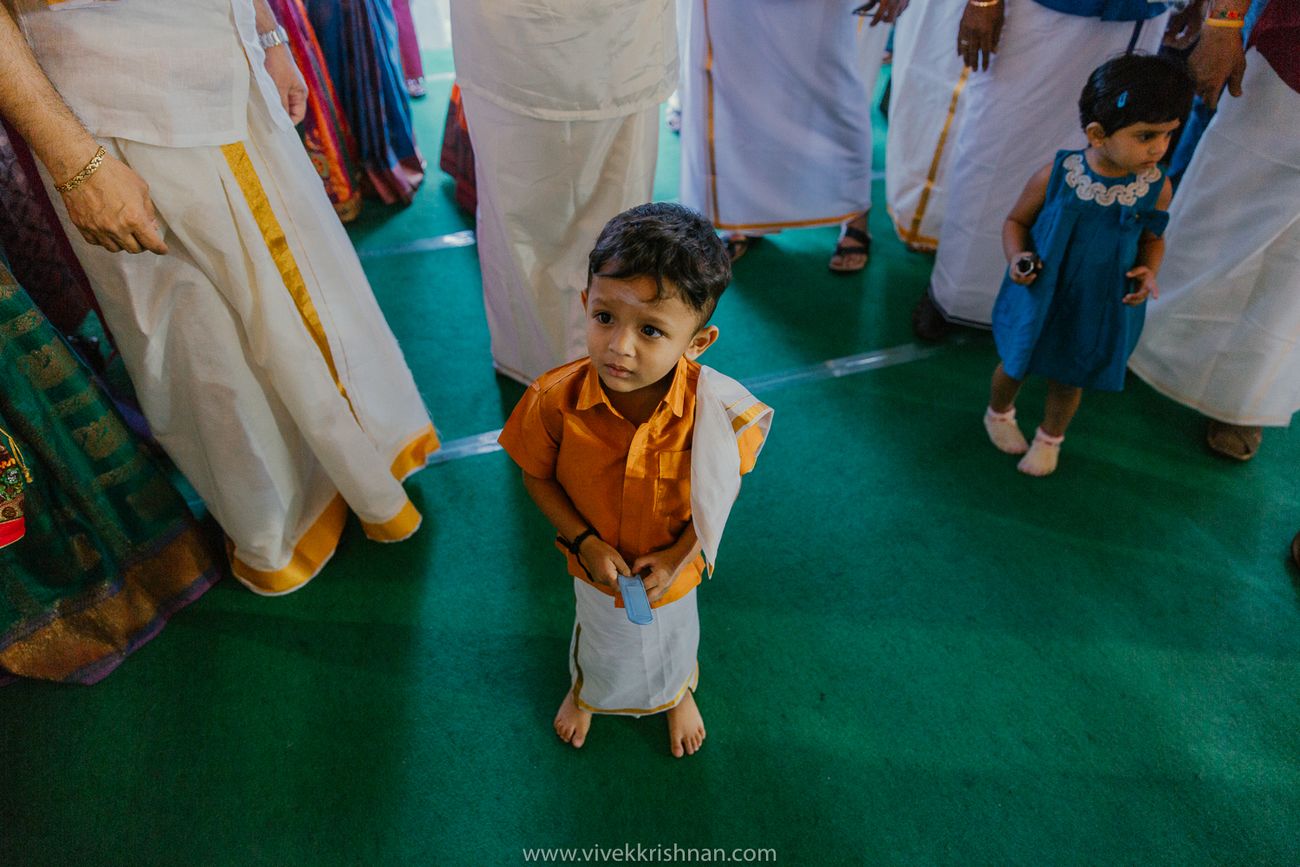 Image via Vivek Krishnan photography★ 4.9
Capturing photos of your nephews and nieces is a must, but it's especially important if the outfit is this cute. This little guy doesn't seem thrilled about his lungi, but it's a photo the bride and groom will love for years to come!
Being All Cute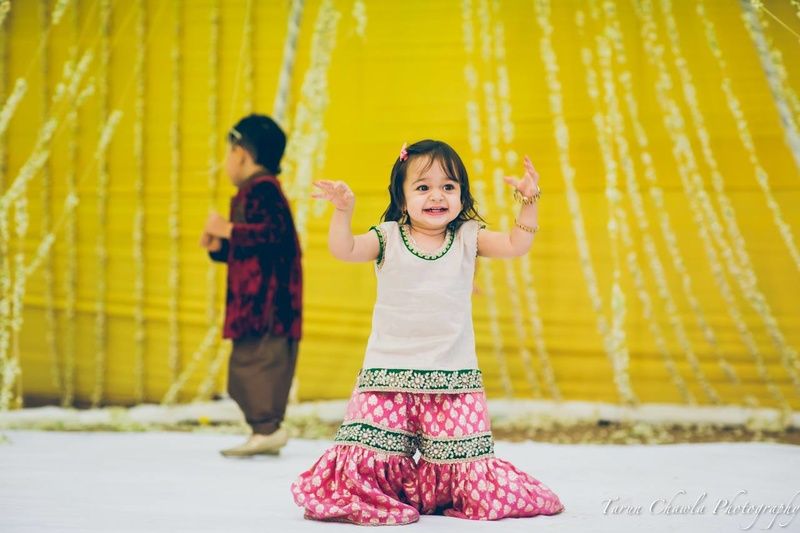 Image via Tarun Chawla Photography 
 Kids have an innocence and spontaneity that we lack!  Like this little one who can't get enough of that adorable sharara and her happy smile.
Kiddy Squad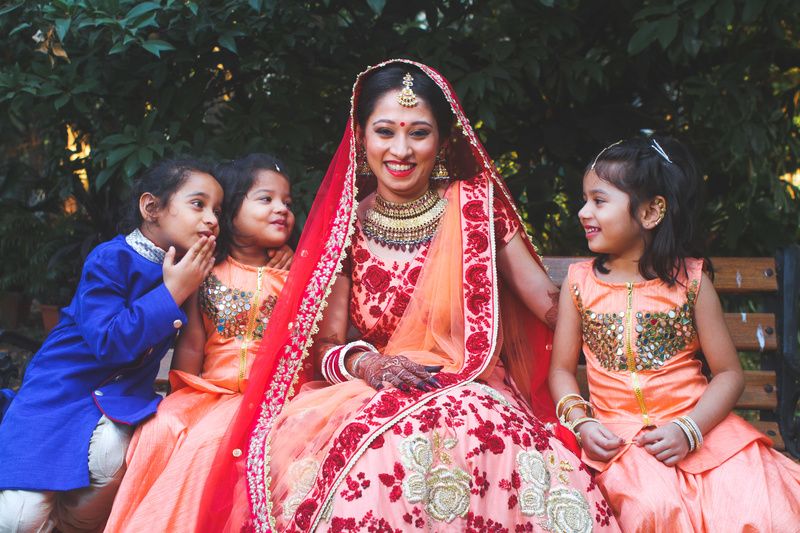 Image via Nimitham Wedding Photography★ 4.8
Like you get one with your girls, make sure you get one with your nieces and nephews! Like a one big squad picture that you can treasure for life.
Posing With The Posse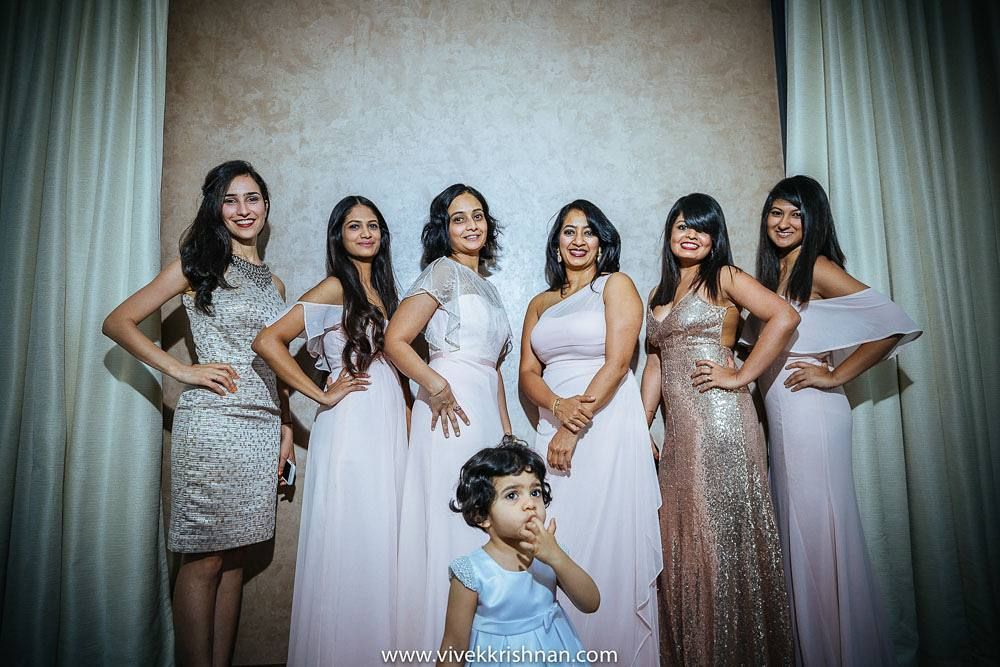 Vivek Krishnan photography★ 4.9
Add them to your bridesmaid brigade coz really, they're tiny bridesmaids!!!
Add some swag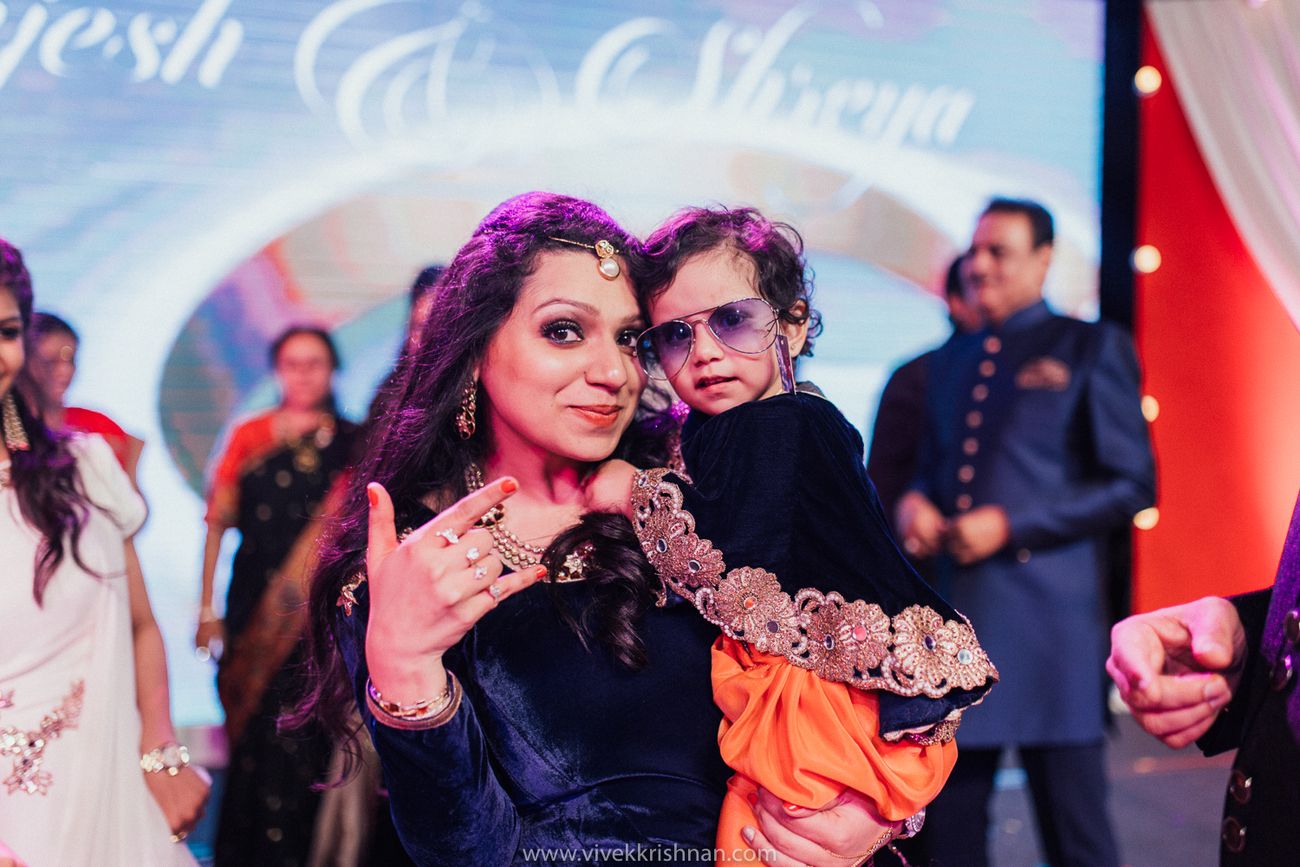 Vivek Krishnan photography★ 4.9
Because, why not?