#DecoratorsReveal – Tips That Couples Need To Know While Planning An Intimate Wedding This Year!
BY Apoorva | 01 Jul, 2020 | 8686 views | 7 min read
Décor at intimate weddings is crucial. Whether you are going DIY or hiring someone from our amazing list of wedding decorators, décor at intimate weddings sets the theme and creates a mood for your special day. From florals to paper décor, every detail is essential when it comes to décor. So what are the things that couples need to keep in mind before they plan their décor for their intimate wedding? We asked our décor experts and here's what they shared with us!
Image via Atisuto★ 4.6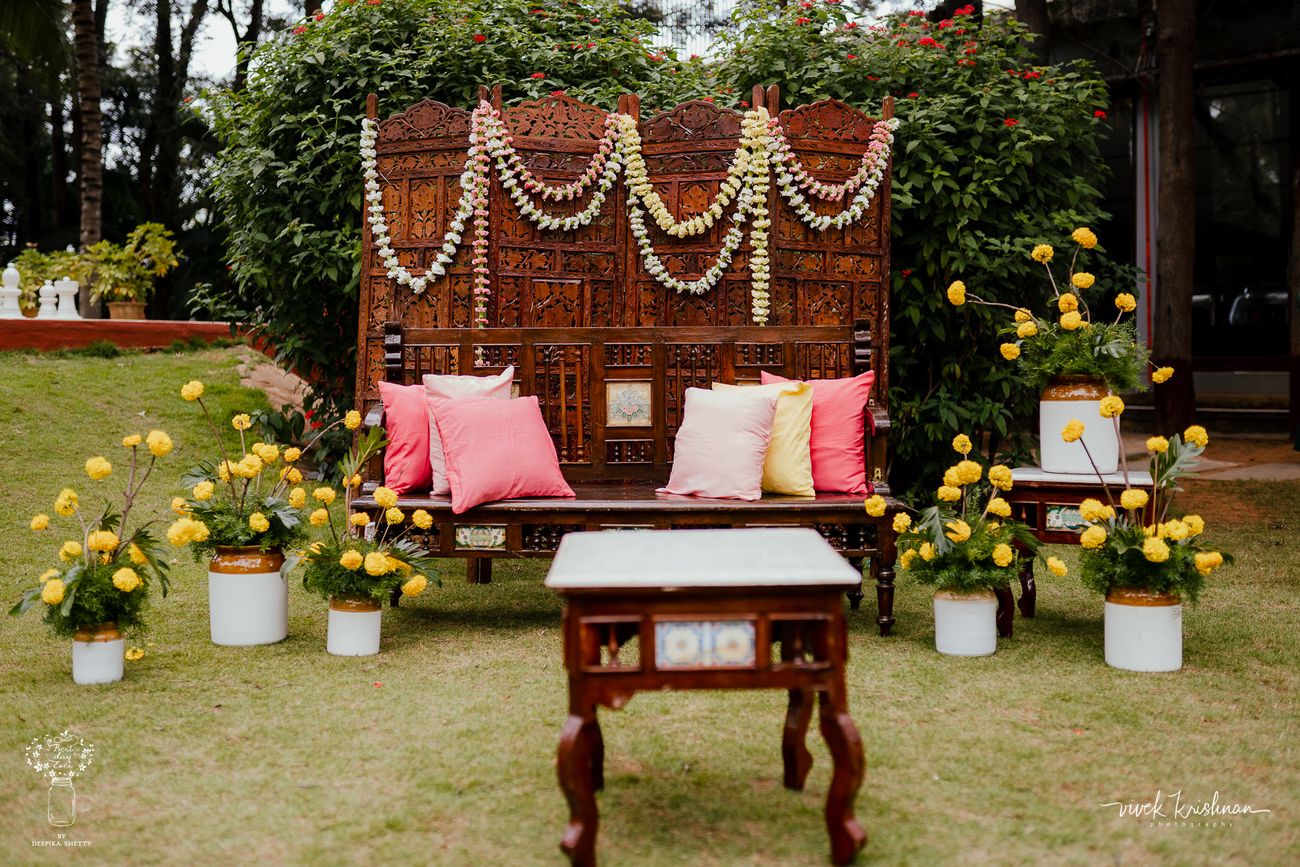 Love doesn't require to be cancelled and can be done within the comfort of one's home or terrace or a very small venue. If you have a space constraint, just go for a backdrop option as the main decor using local flowers and complimenting drapes. If someone has a nice large tree or accent wall in their backyard or garden, they could consider decorating these trees with few flower strings, tassels, fabric hangings made from scrap cloth, bells as the main element of decor and have their ceremony below the trees. Including chalkboard signages that address the prevailing conditions and how one could take care of themselves during this time and the event and having (namaste only weddings) will help everyone. One could include self-care kits , custom made masks or even sanitizer kits as favors!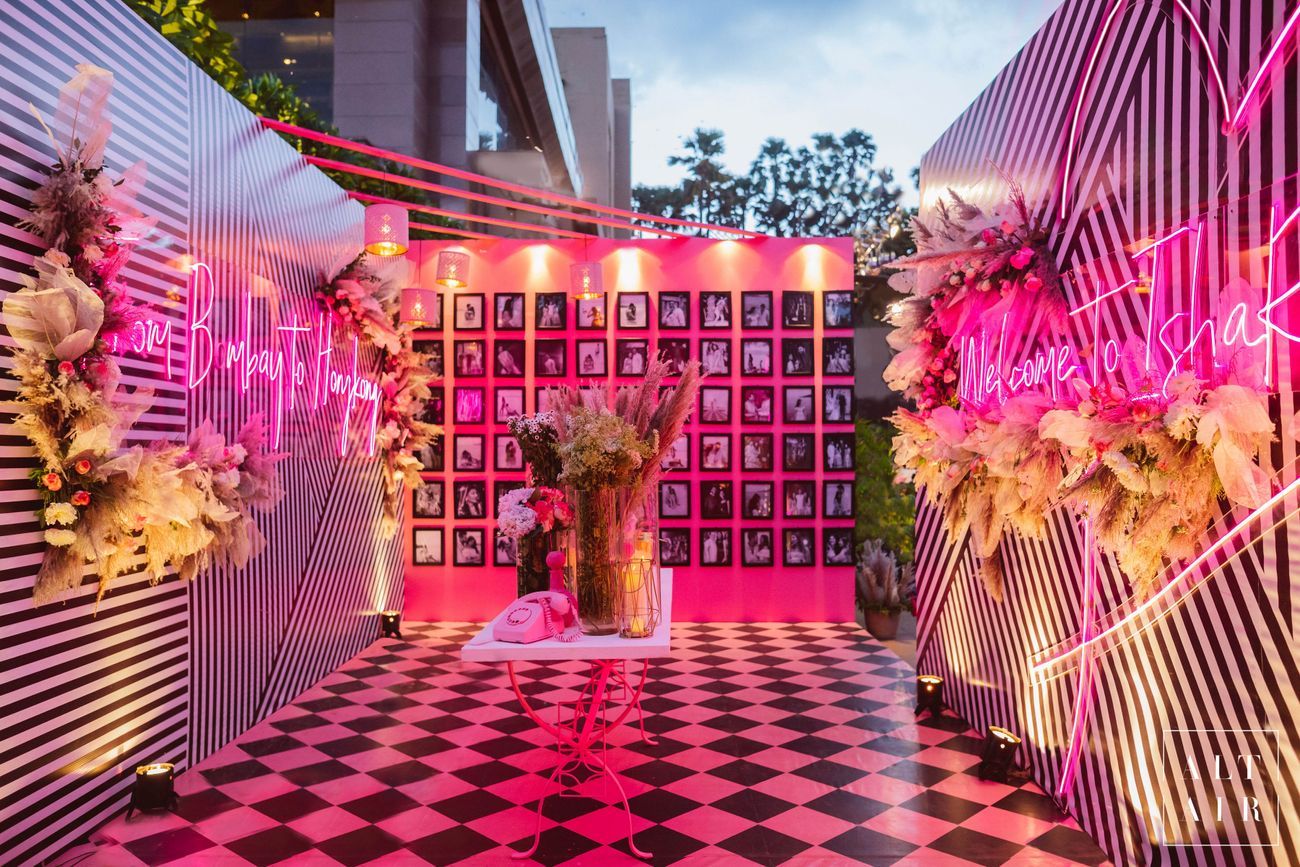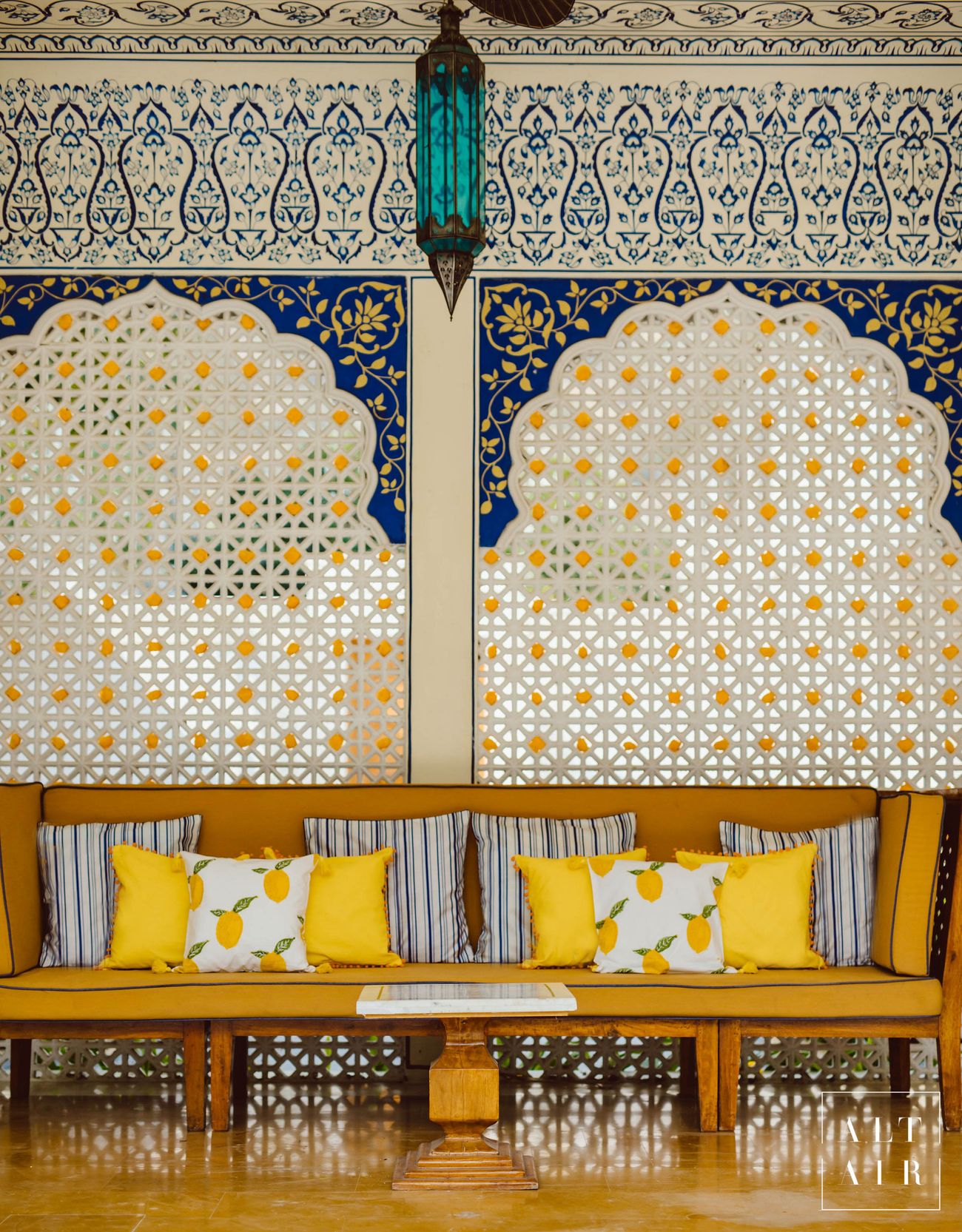 Focus on personalised details and put them only where people will come in contact with them. Try putting customised wedding stationary, coasters, menus, things from your personal story. Start by making a questionnaire about your story, favourite colours, elements, places and try incorporating those details in the functions. Lounges to mix up with lunch tables and form a unit.  The layout should be in a way that all people are visible at the same time. Accentuate the existing space as much as possible. Make small interactive/ activity corners related to the function. Use wild flowers around the venue to cosy up the space. Don't miss out on your personal aesthetic.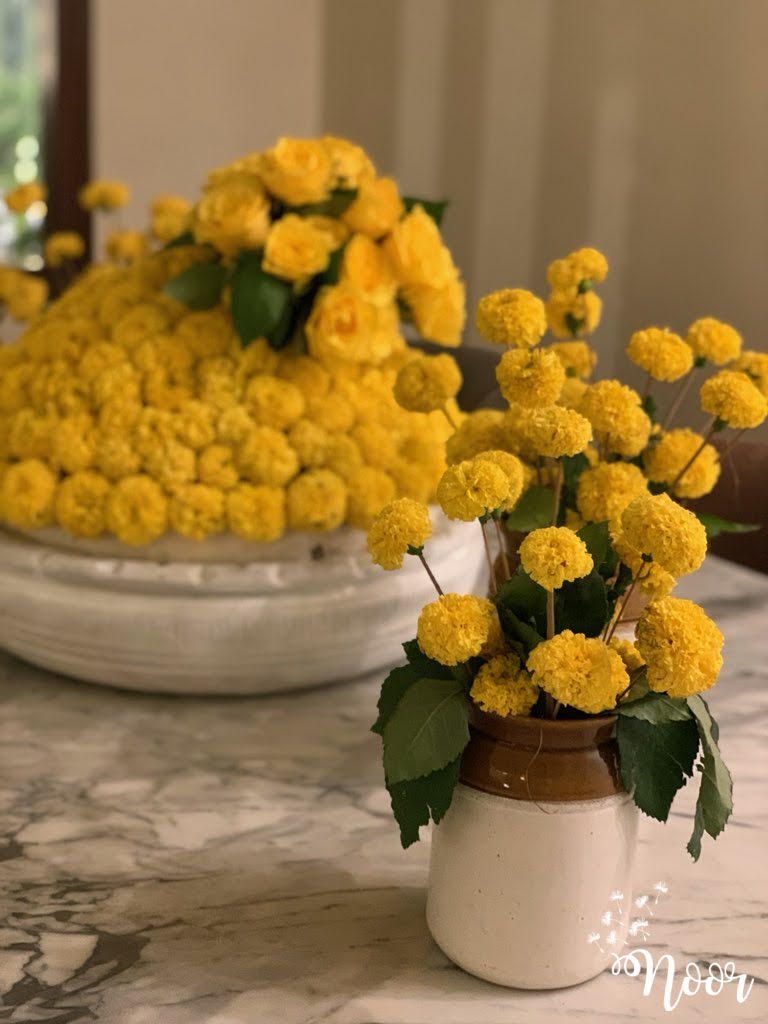 We recommend going local. Use flowers that are native to your city, this not only ensures reduced human contact but also helps you be sustainable. Another tip, pay attention to detail. Minimising the overall look helps maintain the sanctity of your home and lets you focus on little details that matter. Incorporate your story for your close ones to experience.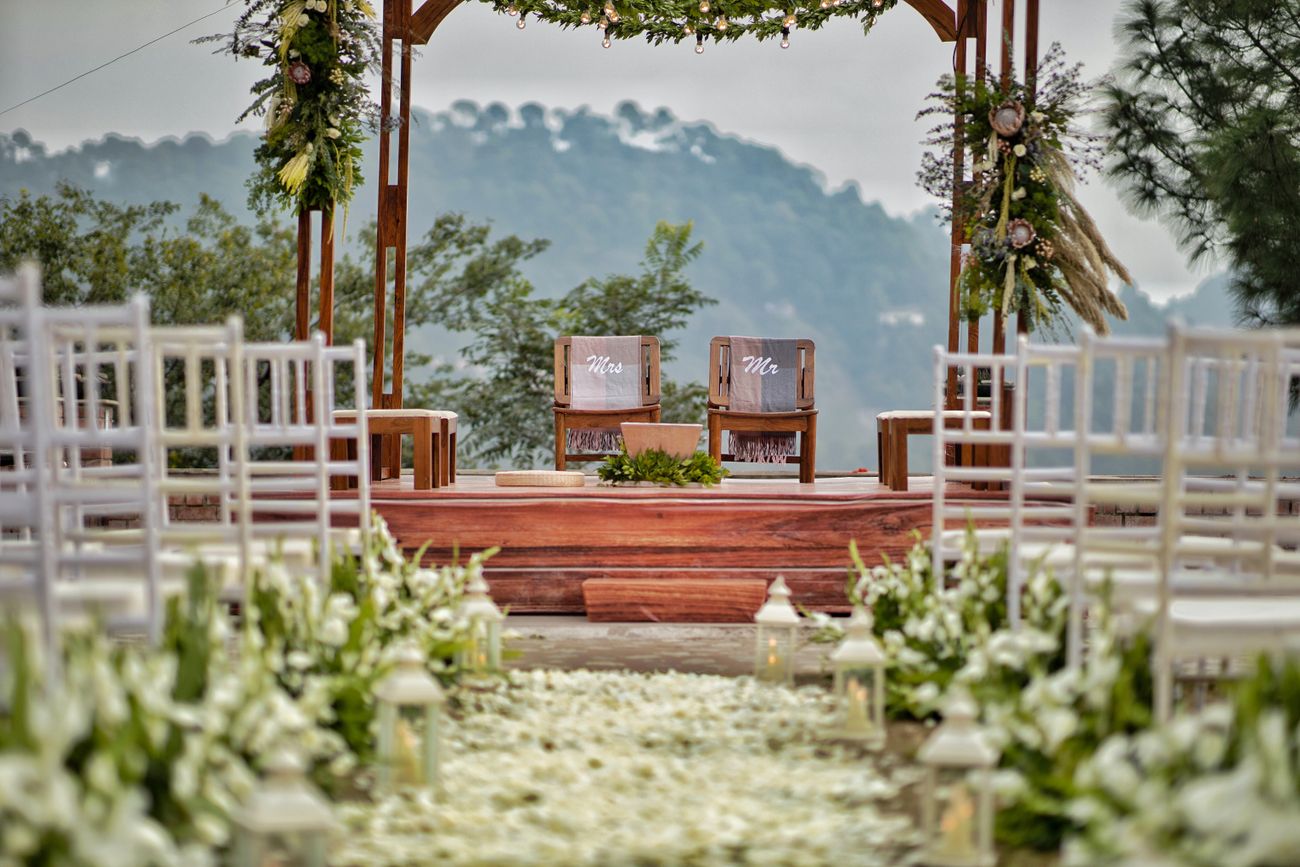 Let you decor describe your story. We would advise not to pick any random themes and let the decor describe the couple and their aesthetics since it's' an intimate affair with the loved ones. Choose local flowers. Picking up flowers locally from the city where the wedding is taking place can offer you flower options that have not been used before and helps the local market to grow. Make it truly personal. The silver lining of the reduced number of guest list can help you make everything as personal as possible. The smallest detail can be paid attention too.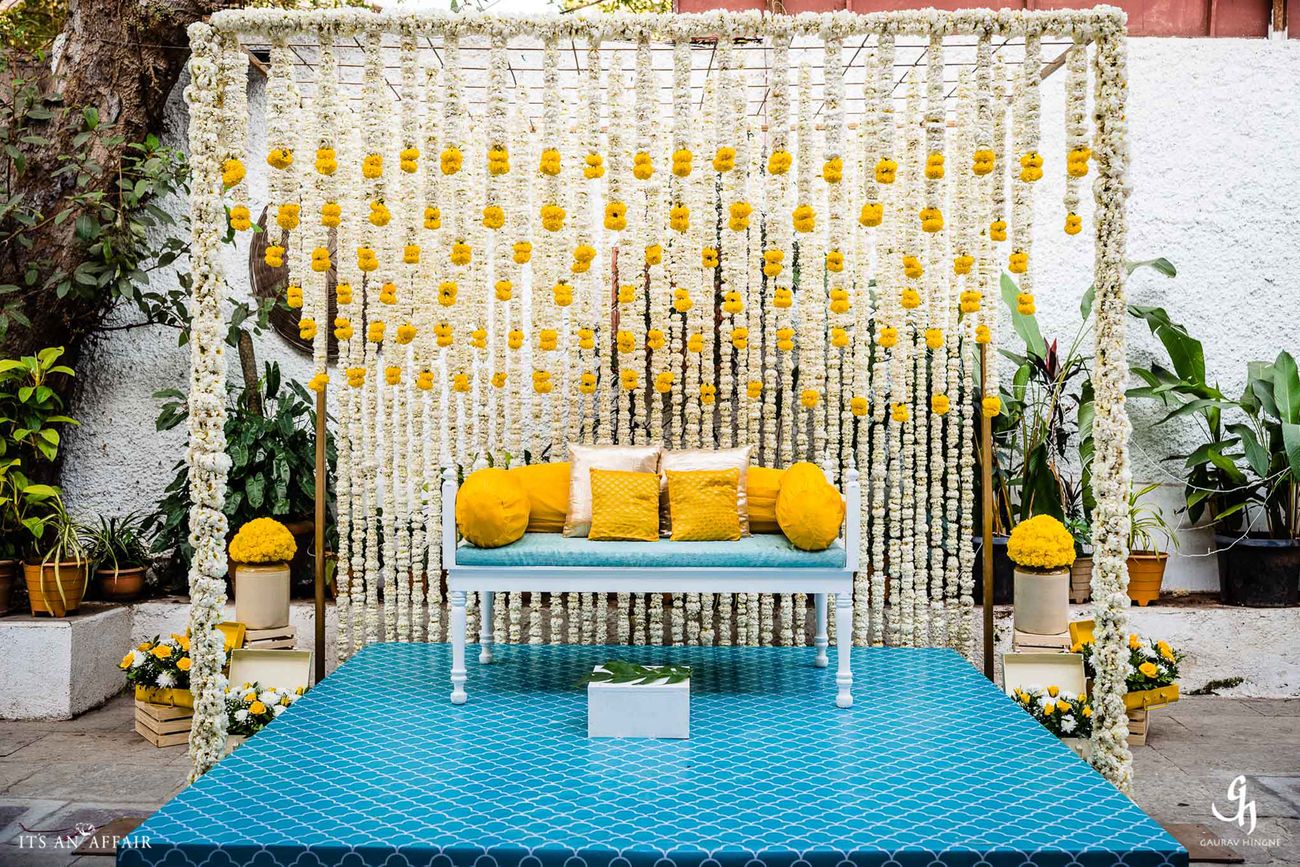 Add your personality to the events. Having a small wedding gives you the ability to get really creative with the personalization, allowing you to leave a more personal touch that truly reflects you and your love. Create an intimate seating arrangement for guests. Having fewer guests allows for a much more intimate reception where everyone can get to know one another and you can get creative with seating and table layouts. Don't keep your house as backup option. The sentiment of having an intimate affair, in a place that is meaningful to the couple is timeless. Family homes with indoor and outdoor spaces can be transformed to create a beautiful setting.  All you need is a backdrop, florals and seating, and the event will take a life of its own to become a memorable affair.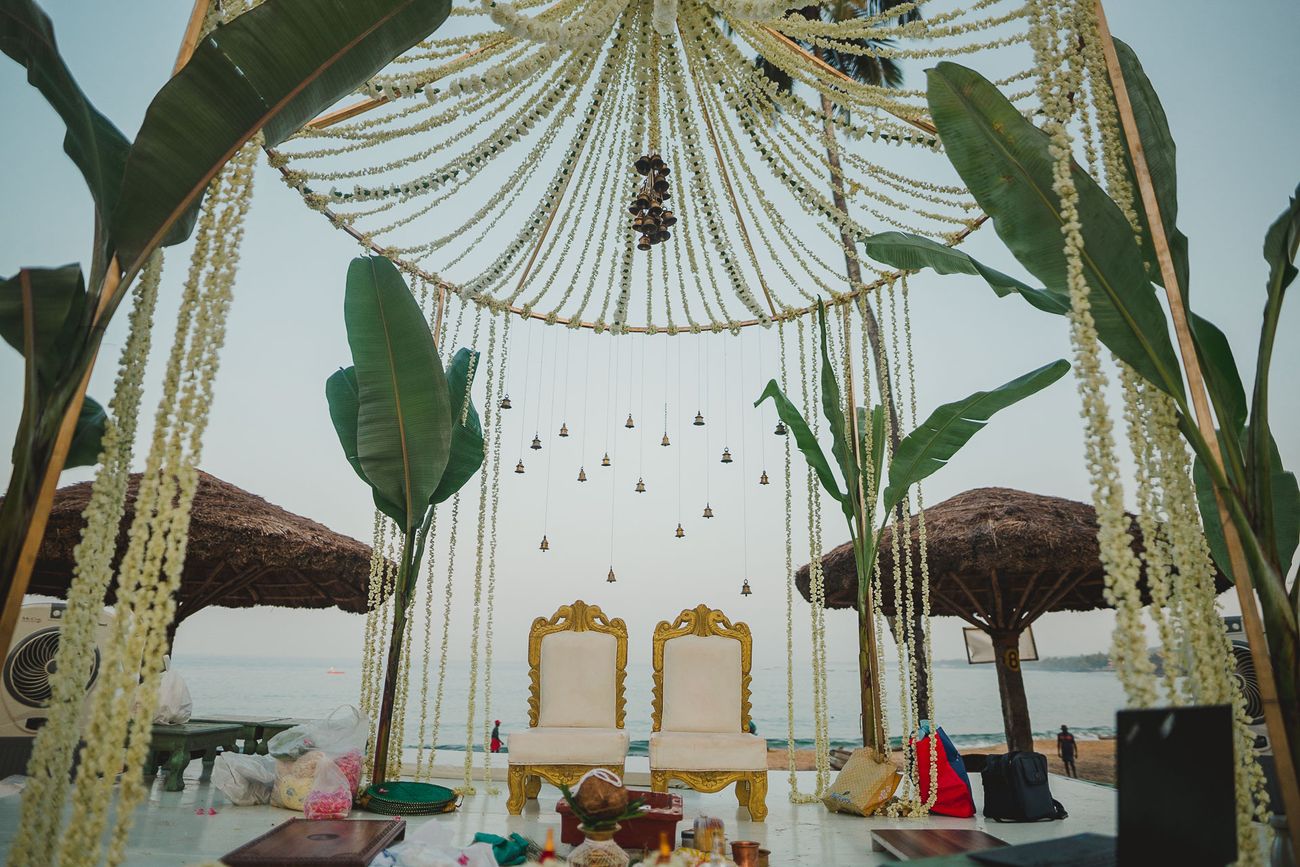 Eco-friendly decor, going eco-friendly means choosing everything from light bulbs to fuel sources as well as gifting and packaging in a way that is sustainable. Learn to consume items that cause minimal environmental harm. Pay attention to the types of materials you use, how you dispose of waste and how you use natural resources. Make sure all your raw materials are sustainably sourced. It will also support your local artisans and communities that promote eco-friendly decor. Littering can have a big impact on the environment, wildlife and local tourism industry. So always being careful about executing and dismantling décor that causes minimal littering. More often than not, people assume that going sustainable and green is expensive. But that is ultimately a myth, which is why it needs to be busted. Truth told, 'Green is for everyone'! Choose home décor that is recycled, reused and will last for a more extended period with little or no maintenance. We always suggest clients pick up on a concept based on how the venue feels as a wedding is a very personal celebration.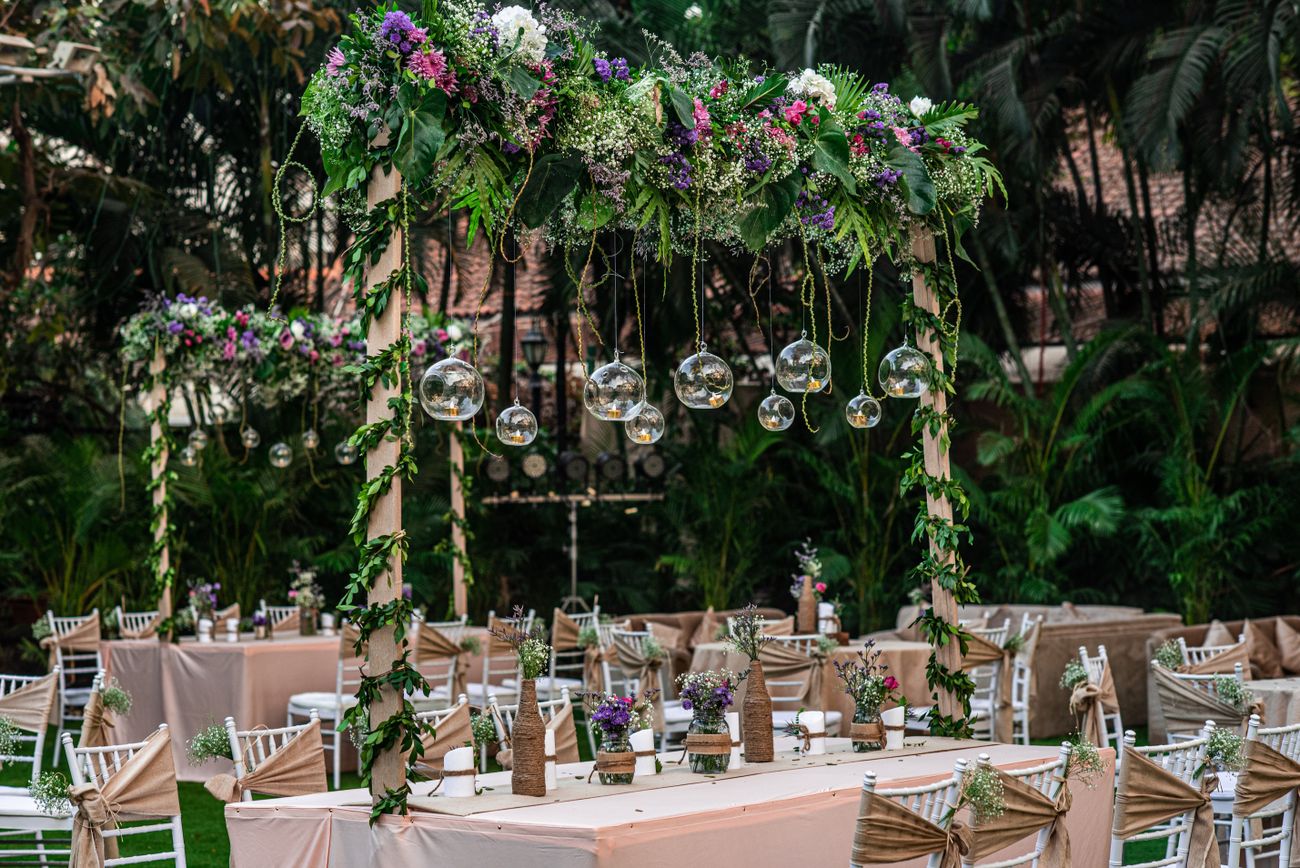 As weddings will become more personalised and intimate celebrations, we see a lot more detailing and customizing will become a bigger trend. Here are some decor tips for intimate weddings. Less is more. We believe people will opt for open venues, hence more space to accommodate guests, keeping in mind the social distancing norms. Impactful decor which is sustainable and gorgeous is definitely going to trend! Millennials genuinely do care about the environment so the trend, less is more, will accelerate going forward.  Keeping in mind open venues and lush greens, we see the garden party theme going a long way. Use lots of lights, greens and fresh flowers to accentuate an already beautiful venue. Support small and local businesses. Use Indian flowers for your special day, or maybe the giveaways at your mehendi can be from Indian handicrafts. We have some of the best kaarigars in the world, so let's truly support them as much as we can. Lastly, as wedding designers, we all know where our stuff is coming from, but let's take a moment to think about what happens to it once the event is over. So let's consciously make an effort to reduce, reuse and recycle as much as possible!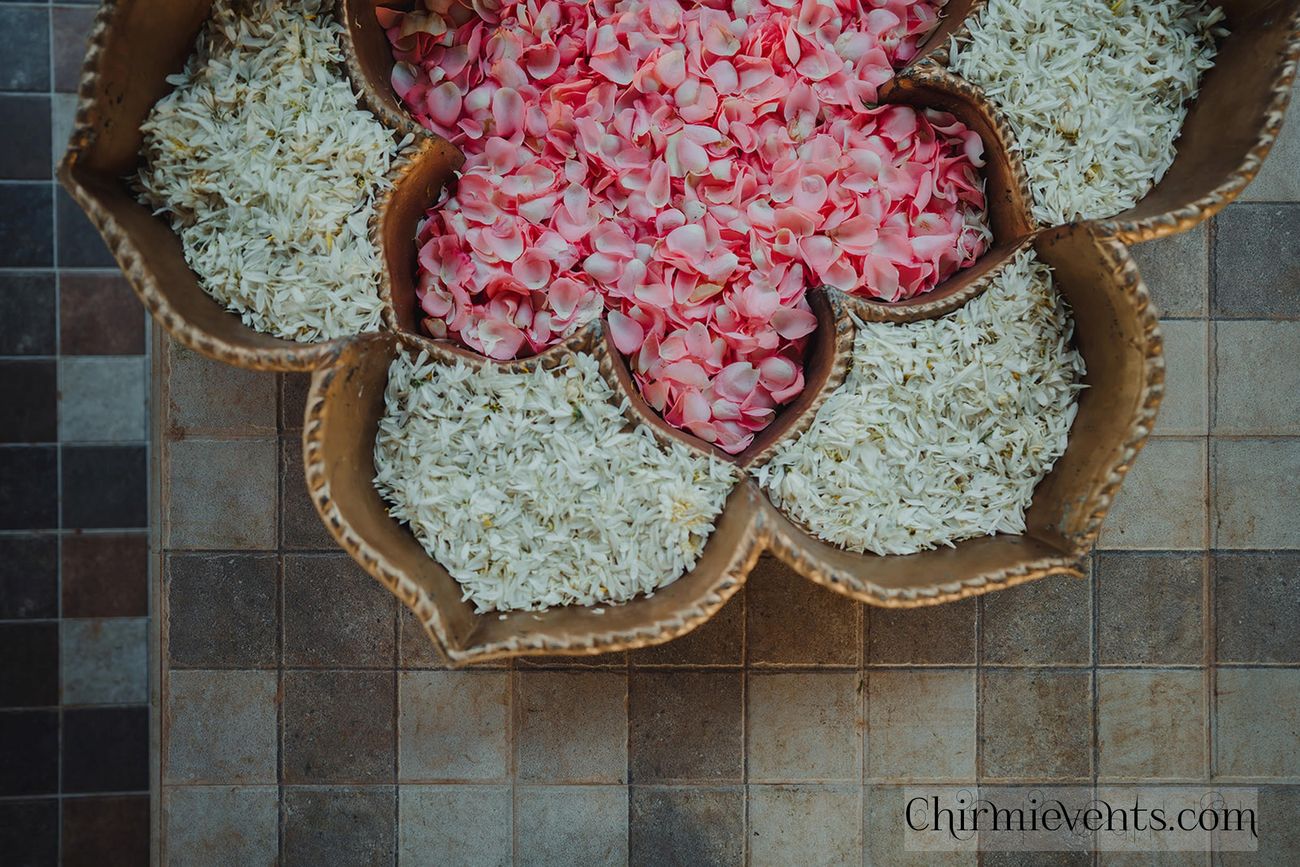 Now that weddings are smaller, more personal & intimate, it's the best time to indulge a little more in DÉCOR and make it look like a dream.You can add elements or personalize the venue, to make your guests feel special too. Adding elements that talks about every guest are a good way, while focus being on the COUPLE. Keeping the current situation in mind, it's important to sanitize everything before each wedding. Which is why it's the best time to experiment with drapes and other props, which are washable. Printed, textured, glittery drapes can instantly uplift the décor. Props that are made out of cloth are a good idea too. It's true that artificial flowers can never look as beautiful as fresh flowers. For smaller weddings, the details cannot be overlooked. Fresh flowers with the right colour combination can make your wedding look like a dreamy fairy tale.
Planning an intimate wedding at home soon? Check out our exclusive WMG Home Catering Services that you can book now. Also, check these lovely ideas on how you can add a touch of personalisation to your intimate wedding!