Diamond Jadas Are Ruling Bridal Looks
BY Meenu | 28 May, 2021 | 2080 views | 2 min read
We all know that "your hair is your crown, wear it like a queen". So how about adding diamonds to it on your special day and making it a statement like these brides of 2021?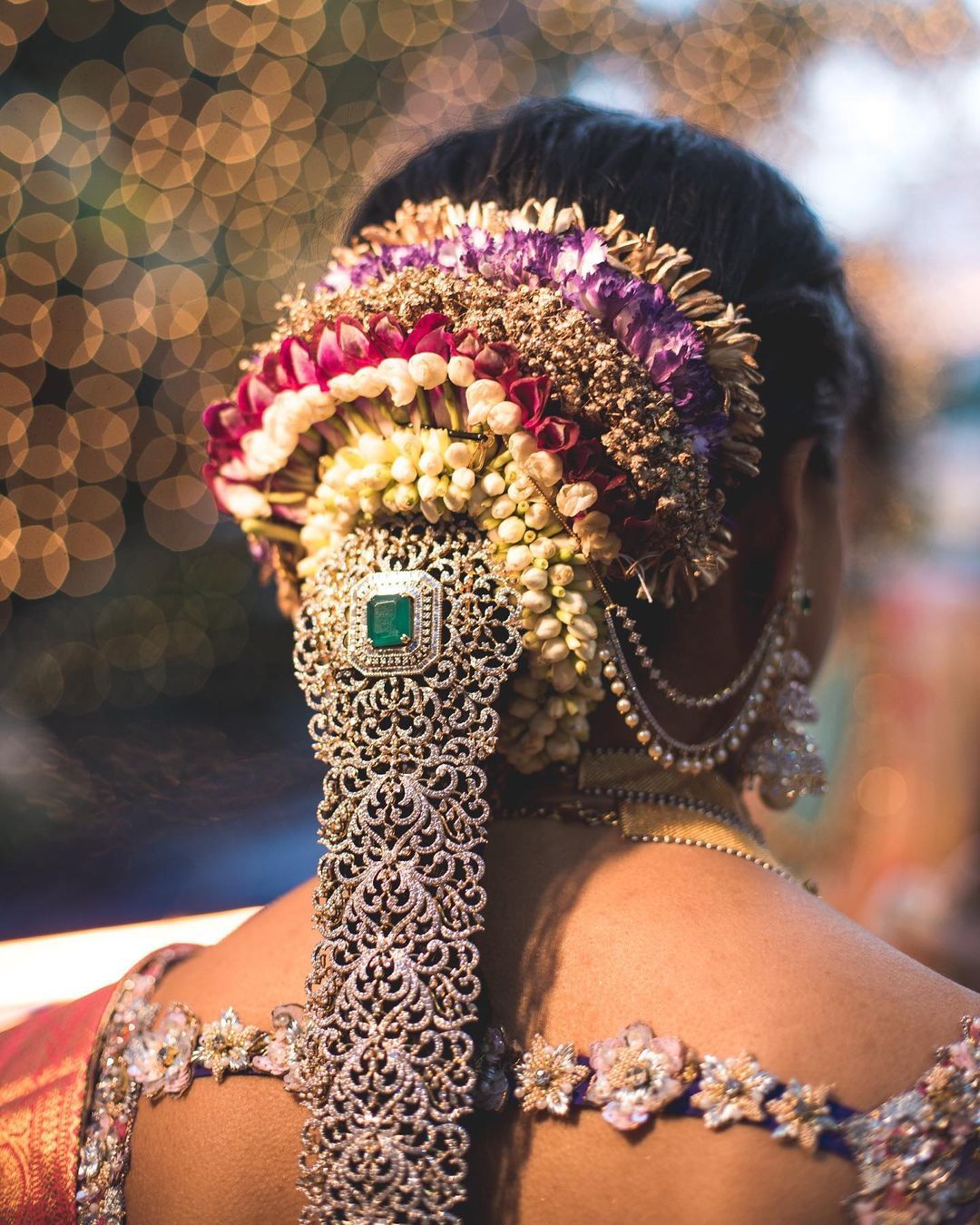 Image Via: Roma Ganesh Photography★ 5
South Indian brides and their braids are so talked about. There are so many components to the bridal braid starting from the simple hairpins to the elaborate jadas made of flowers, gold, or embellished with stones. We spotted diamond jadas/braids that have taken over bridal braids and we are loving it!
This stunning piece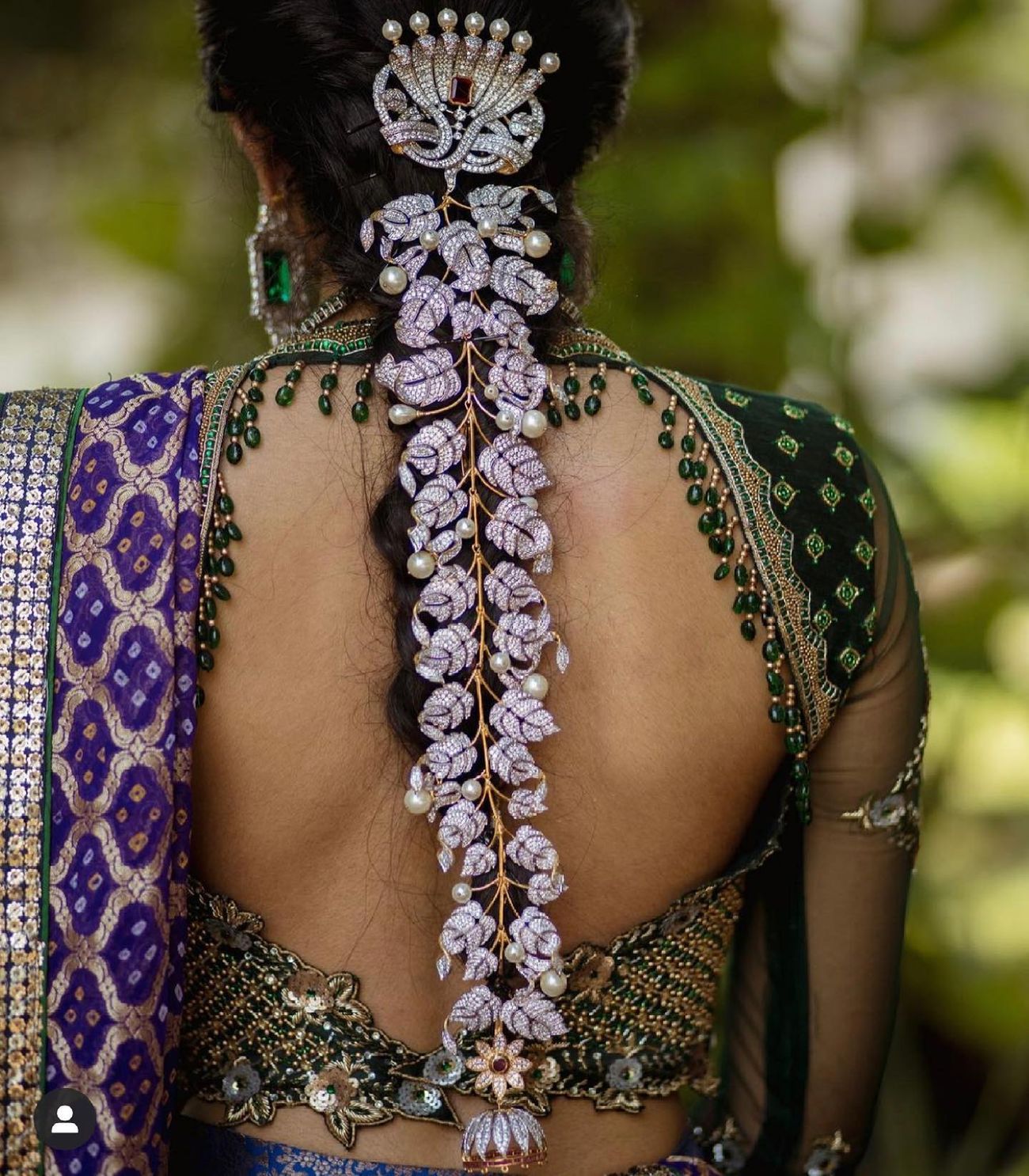 Image Via: Studio 149★ 4.7
This one leads the way and is perfect for that bride who does not want to use extensions to make her hair overly long. Works so well even without flowers.
This one that works perfectly with the whole look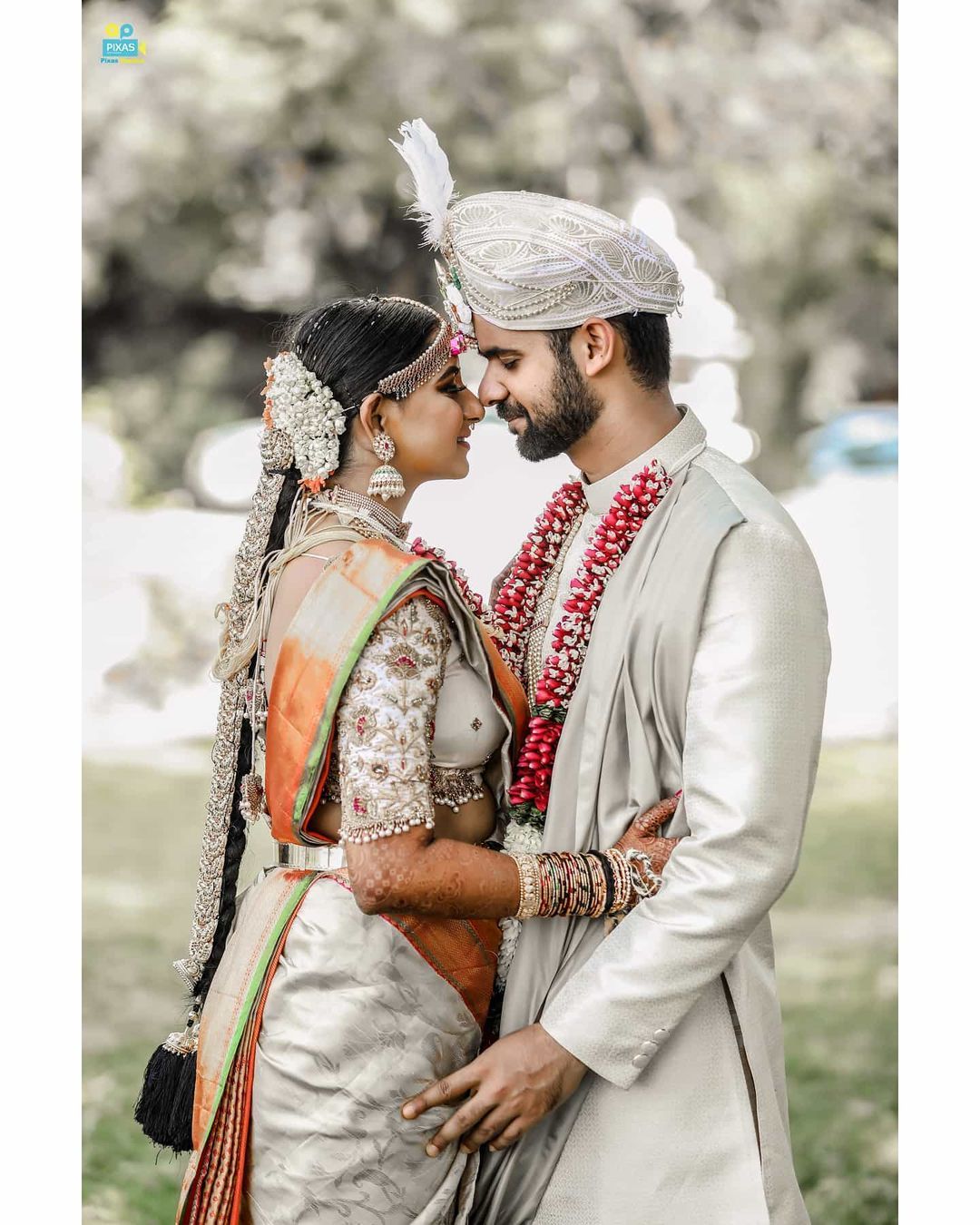 Image Via: Pixas Studios
When you go for a silvery white Kanjeevaram for your Muhurtham, naturally your jada should be of diamonds!
This gorgeous jada which shines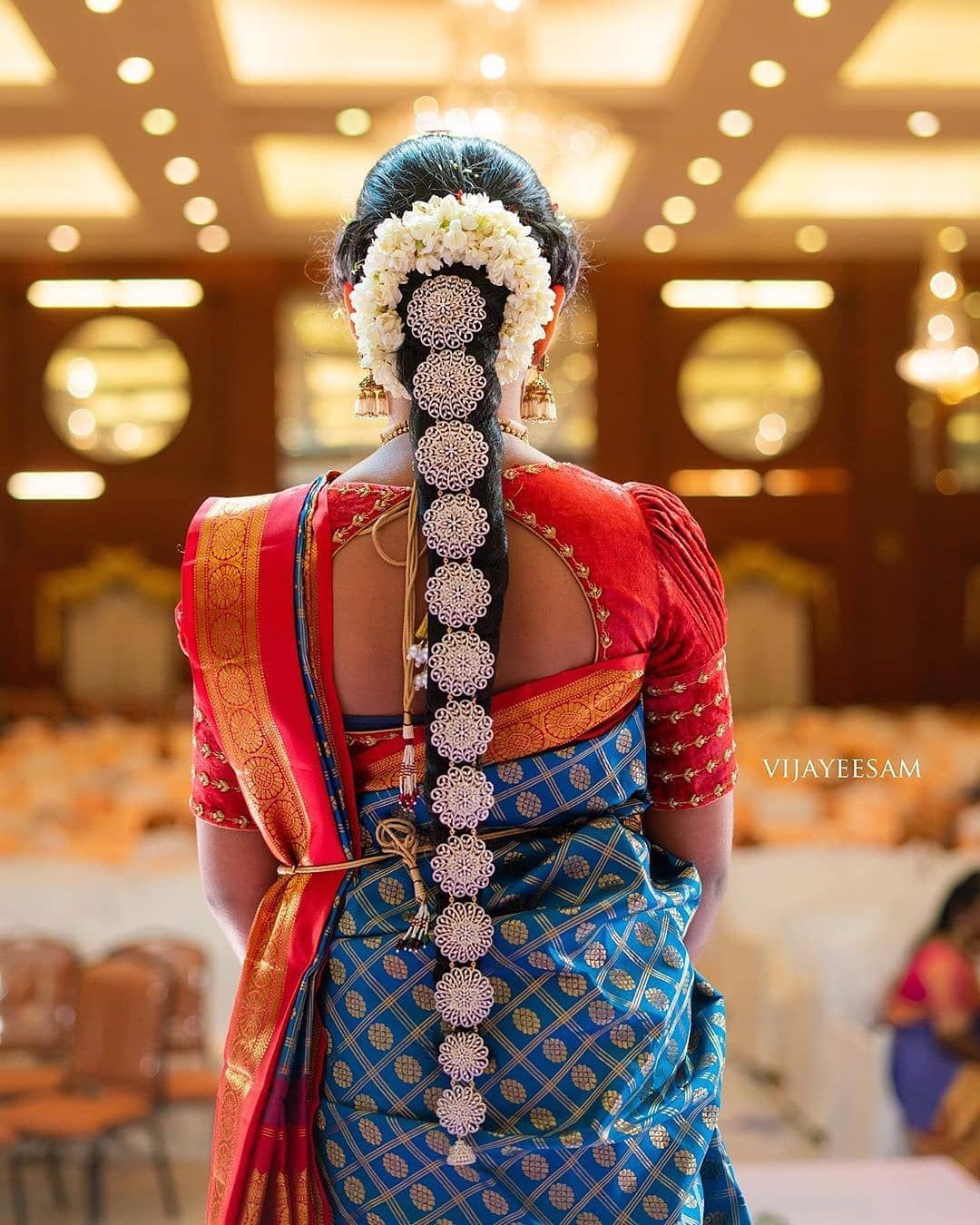 Image Via: Eesam & Co.★ 4.7
The blue and the red combo does make the diamond jada stand out, don't you feel so too?
Diamond & gold - made for each other!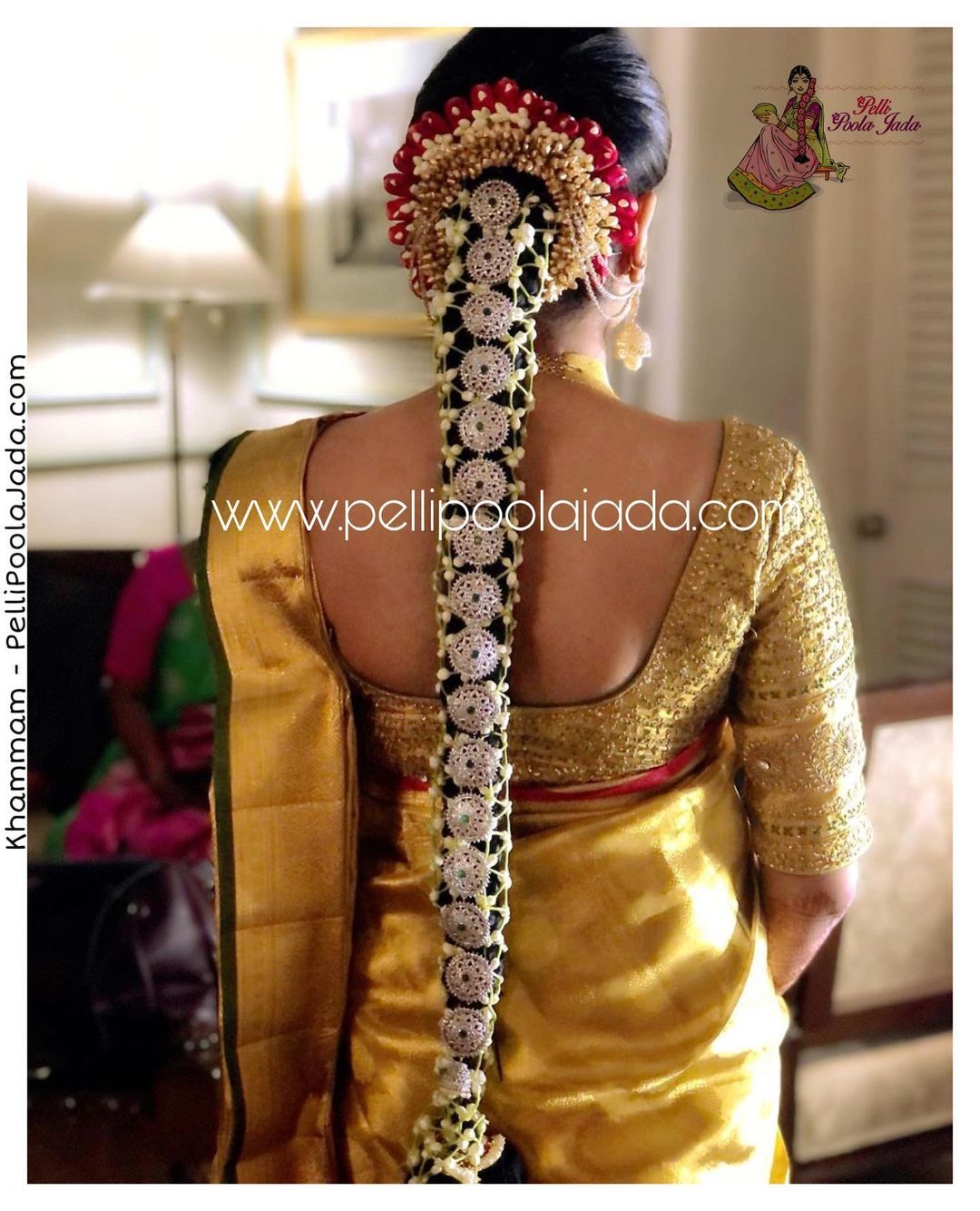 Image Via: Pellipoolajada★ 4.2
Are you wondering if this would not work well when your entire look is on a gold base? This bride proves it wrong with her gorgeous gold Kanjeevaram and an elaborate diamond jada. If you look close you can see that the bride has added a net poolajada below the diamond jada and this gives it a whole new dimension.
Beautiful & offbeat!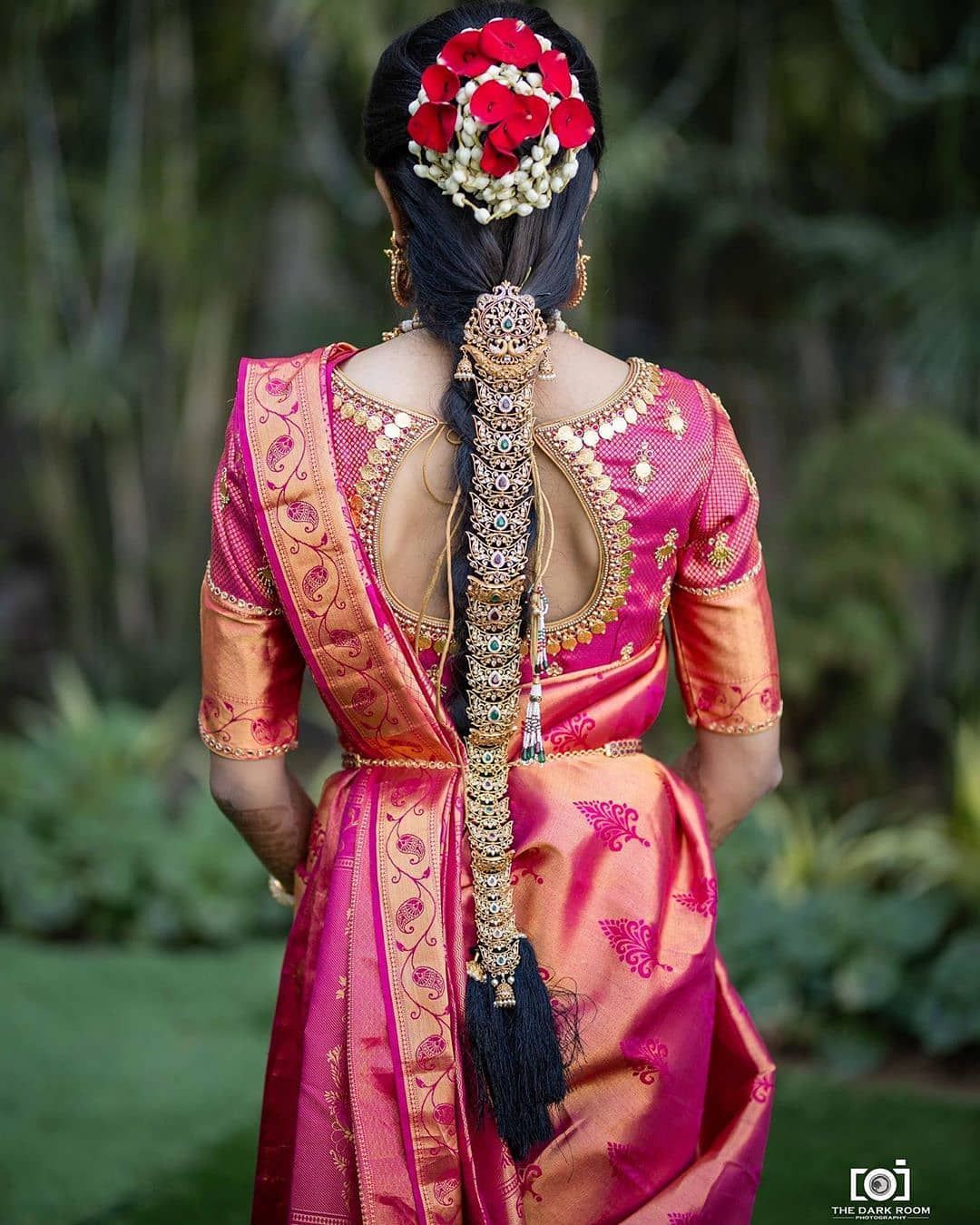 Image Via: The Dark Room Photography★ 5
If you feel a plain diamond jada will give a silver base tone, try the gold base diamond jada. That looks beautiful too. You can choose the one that has notes of kemp as well.
Simple yet eye-catching.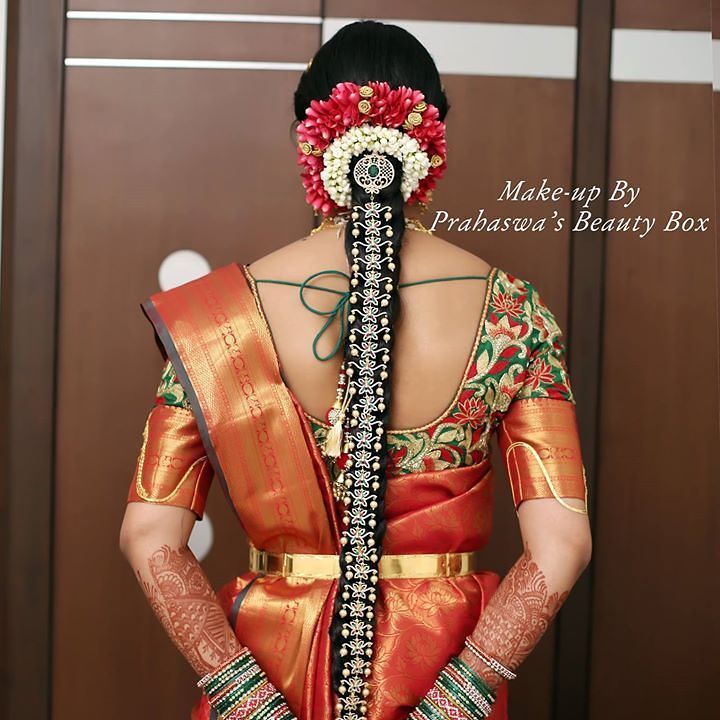 Image Via: Pellipoolajada★ 4.2
The thing about diamond jadas is you can add traditional flower venis, you can use artificial ones or you can go for a no flower look too. The diamond jada can be a complete bridal hair accessory.
An alternate is the billas or the pins that can be inserted into the braid and you can opt for diamond billas too. To check out some interesting embellished billa designs click this. We hope you love these Muhurtham hairstyles!