Did You Hear About "WedSites"? Here's How To Create The Best Website For Your Wedding!
BY The WMG Bride | 20 Mar, 2016 | 1156 views | 5 min read
Everyone has opinions and advice to offer around the wedding, mostly unsolicited but if the headline / article caught your attention I am sure you are aware of the latest trend: Wedsites. Wedding website, better known as websites are fairly new way to share the story, events and other details with your guests. Wedsites are just gaining popularity and are a great way to mileage the pre-wedding photoshoot pictures (perfect excuse to have a pre-wedding). If you decide to go with a wedsite there are no rigid rules there are some simple dos and don'ts. Here is a quick guide and our favourite wedsite creators that should help you have your wedsite up and running by the end of the day! Simple ways for beginners to see why having a website really really makes sense.
Picture Courtesy: Masoom & Shailin's Engagement
Do keep a theme running 
The wedsite is more than invitation and save the date but ensure that you have a story about both of you. A gallery full of great pictures and constantly keeping filling it in with the choicest details. Ensure that the design of the website stays in line with your wedding stationery theme - colours and styles. So, research the themes available thoroughly. The choices also include free, paid and fully customised sites. Don't forget to add small elements from your wedding theme like lotus, parrots or paisleys.
Do keep your domain simple
Domain names rules are just like wedding hashtags. For ex: NeetuNithin.com or The Big Fat Patel Wedding. Pick a name that sticks. People should not forget it, like ever!
Do keep it password protected
Don't like wedding crashers, right? Then no wedsite crashers either. These sites contain sensitivephotos, contact information, venues etc. So ensure only your guests have access to it. A smart move would be to have the site protected.
Make introductions
Definitely introduce yourself and the wedding party. Let your guests know your story, but keep it it short and simple to ensure your guests don't get bored scrolling. Let them know about your families because they might recognise them at the wedding. Use the latest pictures and the latest info.
Do include detailed information and recommendations
Whether you're getting married out of town or in your hometown, non-locals will appreciate a page of suggested transportation, restaurants, shops, and other to-dos. Also include hotel information on your wedsite with a direct link or phone number to book a room. Places to see, things to do, bride & groom reccos.
Do add those extra elements
These elements are personalized to wedsites, countdowns are so exciting for guests and the couple. Poll fun questions like honeymoon destinations and predictions about the future. Or just quizzes about them.  Do also include the wishing page, a page for guests who can't make it. Leave space for those who want to wish you if they can't make it! Include a guest book to leave comments.
Don't rant
If you do decide to maintain a blog on the website, so update your guests can takea  look at what you are planning, fill it with Snapchats, Instagrams, videos, pictures etc. And as the wedding prep gets to speed, make sure you don't rant. It is not a space to complain, just show what you are upto.
Don't be cheesy
Most of wedsites turn on to be cheesy! It's a thin line between corny and cute and stay on the sweet side. Too much PDA and OTT showoffs are not allowed.
Give gift support
These days, India also has a nice wedding registry but why not use this space to put up a list or let people know what you want. Hint, hint.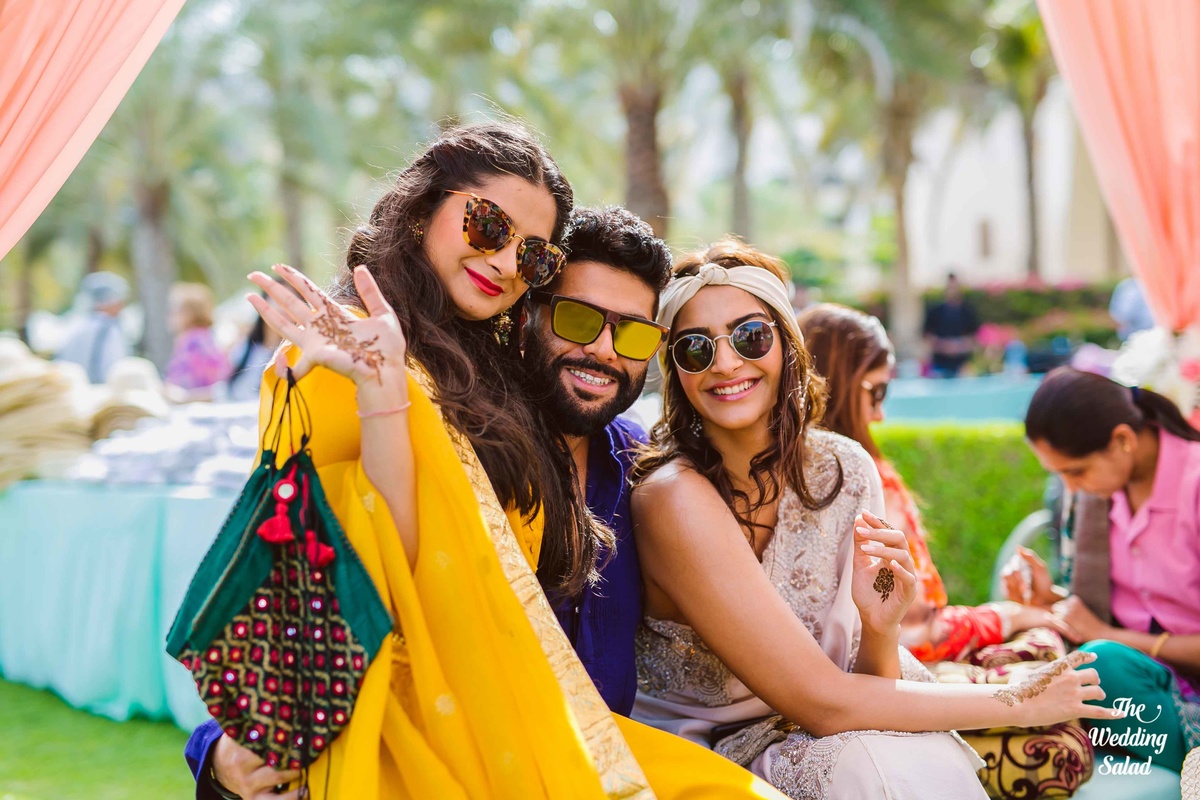 Picture Courtesy:Sasha & Samarth's Wedding
And here our top five picks for Wedsite creator picks:
1. Appy couple:
Taking the wedsites to the next level. Appy couple lets you have your very wedding app, and creates web versions as well, of course!. Another plus — tons of great looking themes!
2. Wedding Woo:
We are completely wooed by this site. The features are plenty; we love the Instagram hashtag and RSVP support. Also, Wedding woo has simple and comprehensive customizations which will help make your wedsite unique and fun.This will crowdsource your wedding pictures.
3. Wix:
Simple, free, and so easy to use. Wix is not extremely rich in features but is definitely responsive (which is a must have!) and offers many themes to choose from.
4. EWedding:
Elegant and super simple - it cuts the nonsense and make things easier for you on the backend.
Picture Courtesy: Shweta Arjun Bikaner Wedding 
A few tools to help you make the wedsite of your dreams:
Take all this advice, show us your wedsite. We are looking to feature some cute ones!
Written by Krupa Kumar
Krupa is digital media enthusiast and blogger based in California. She is currently setting up the digital wing of Oysters Advertising. She draws inspiration from people, places, and pretty things. Krupa loves weddings and also writes about digital media, fashion and lifestyle. She blogs at http://thepiedpiperess.com