Easy Peasy Favours To Give Away On The Sangeet, To Make The Night More Fun!
BY Garvita | 06 Mar, 2019 | 4941 views | 3 min read
We have always emphasised on, how wedding favours should be something which your guests can't wait to use or take home! While we already have enough options to gift at a Mehendi ceremony, we decided to scout the internet to come up with favour ideas for a Sangeet. Something that your guests will not only rave about but will also be able to easily incorporate in your wedding!
Though it is a way of showing your appreciation and gratitude towards your guests, Sangeet favours ought to be fun and vivid! So if you're looking for favour ideas that won't be discarded in the closet and forgotten about,  then you should give this a read.. .
Get them into fragrances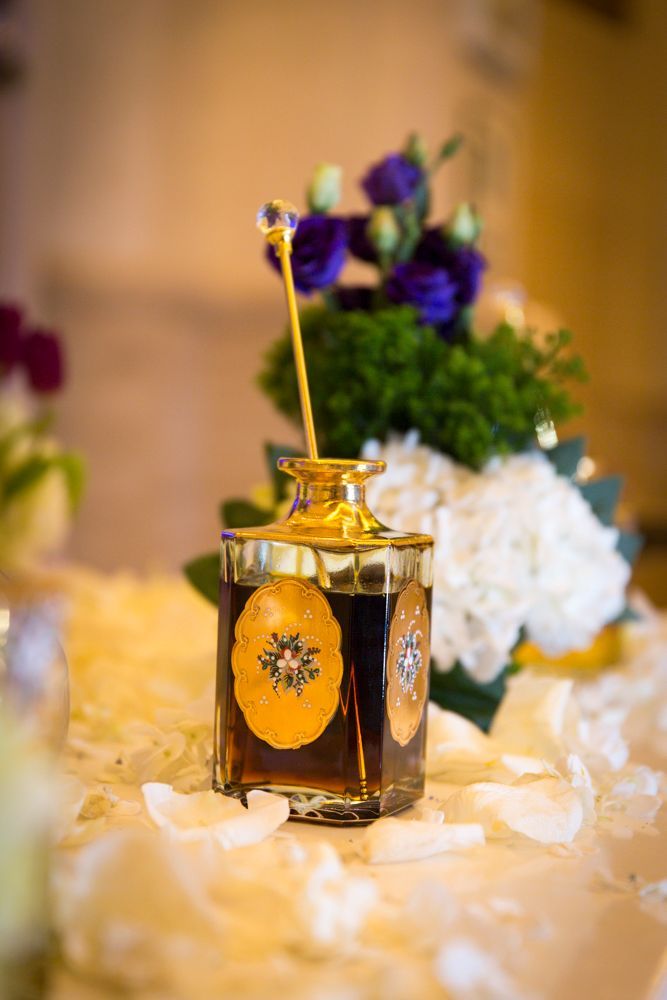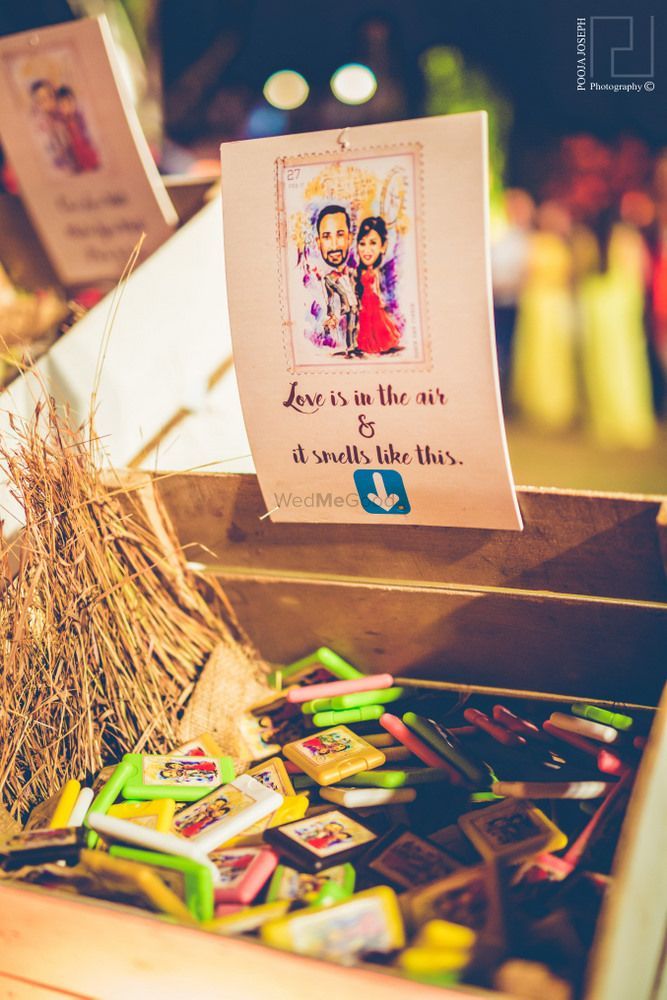 Image via The Studio and Pooja Joseph Photography
Stylish mini perfume bottles or vials are something that we have been majorly crushing on! You can go ahead with a theme fragrance so that when your guests wear it to your wedding, they all smell alike! :D
Cover 'em up with shades
Image via Pink Kurta Weddings
Save the guests from getting blinded by your love!! Haha. Sunglasses add a dash of vibrancy to your decor and would be of great use for the guests (in case you have a day wedding the next day).
A dash of ethnic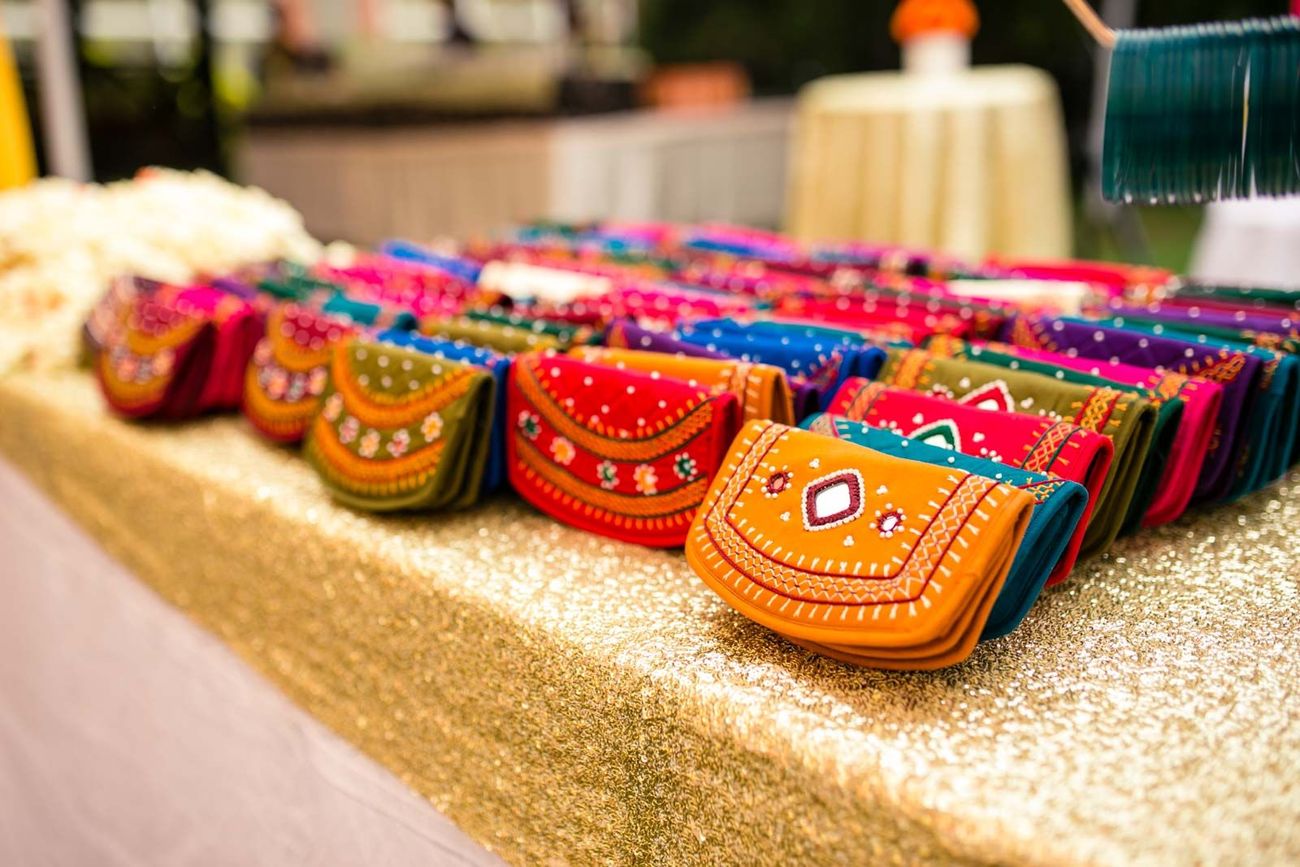 Image via Ankit Singh
A woman can never have enough bags, but when it comes to pairing one with ethnic wear, we all lack options. So gifting one to the gorgeous ladies at the party would be a great idea!
For that cool relief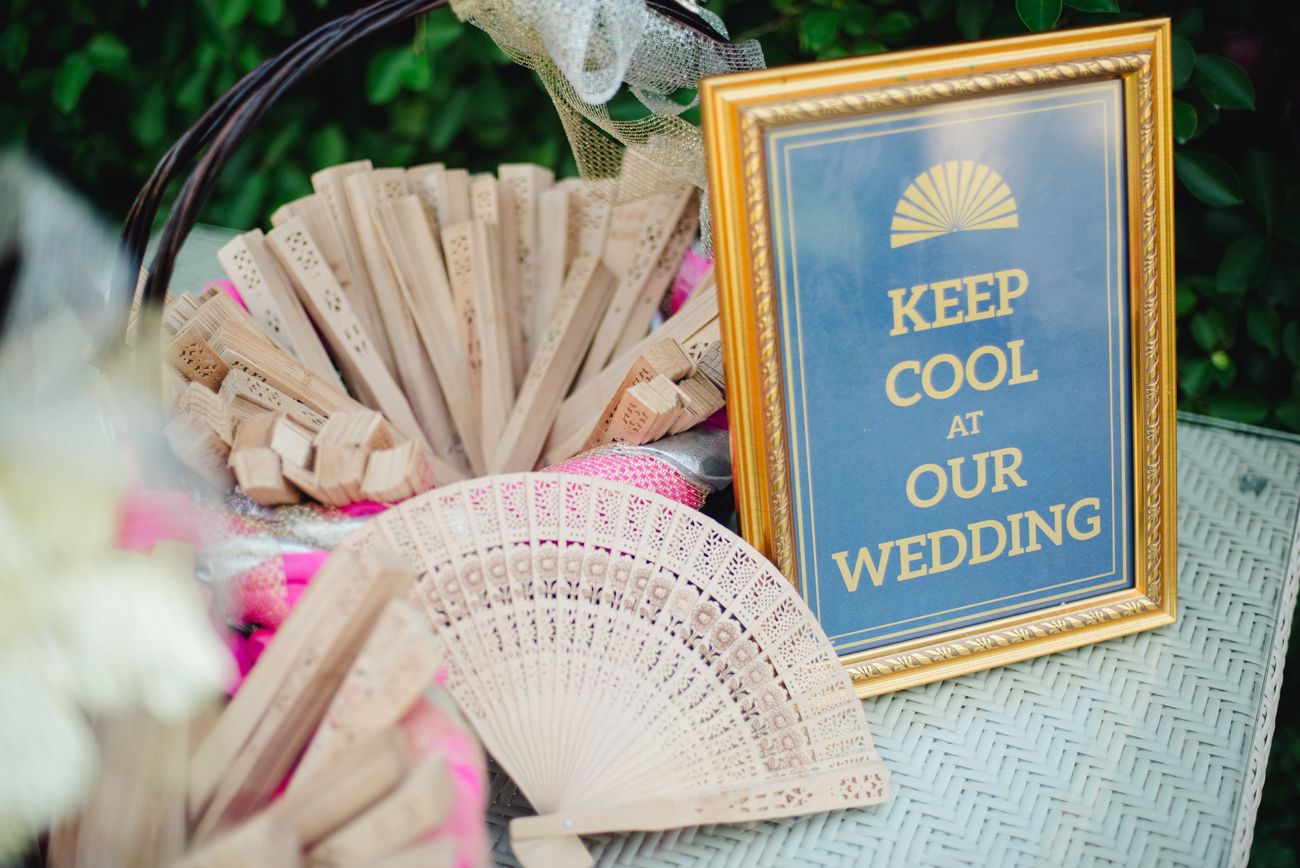 Image via Revel Events
If yours is a summer wedding then you should definitely consider giving beautiful hand fans as a favour. A useful option, indeed!
One for the suave men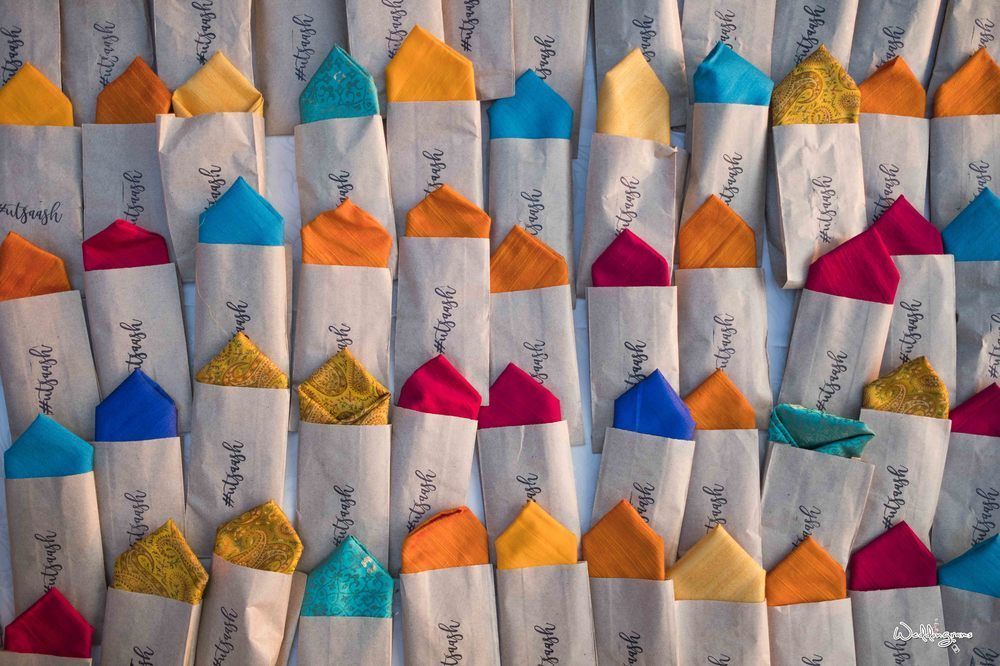 Image via Weddingrams
Men can't do without a pocket square at a wedding, especially when they are wearing a suit or a Nehru jacket. This will surely get them all in the wedding spirit!
Something that saves them from the weather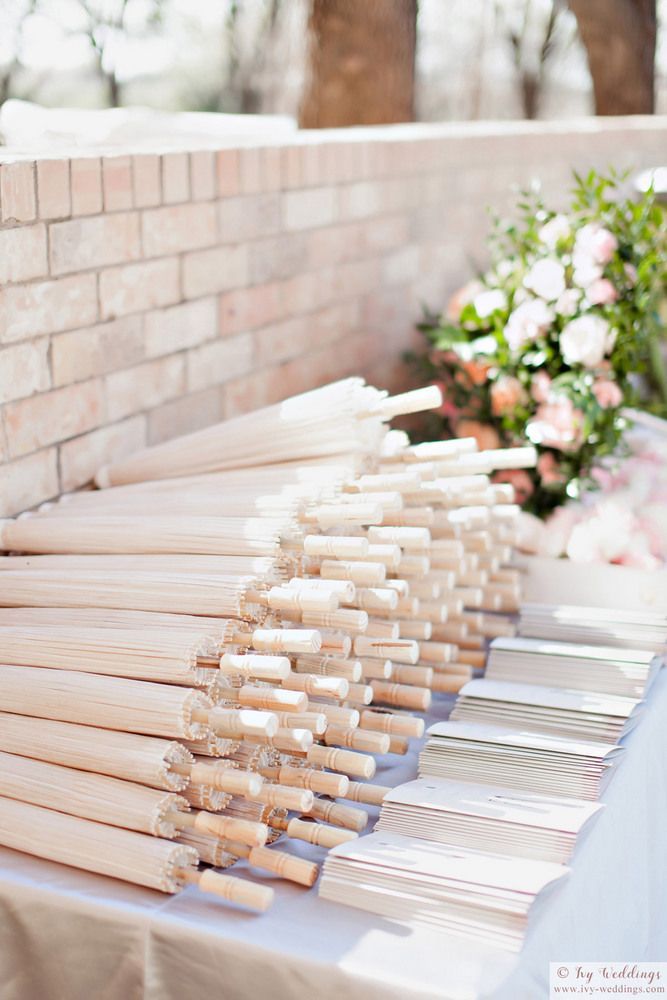 Image via Matt and Ivy for Ivy Weddings
The umbrellas will keep them comfortable under the rain or the sun! Choose one that goes well with your wedding theme, so that they also work well as a prop. Quite a modern-day favour, that your guests will thank you for! 
For the love of the environment

Image via Cinnamon Pictures
Potted plants are always a favourite! Though one can not incorporate this at your wedding, it'll be a great favour idea thinking about the environment. From herbs to tulsi, succulents to cacti, there are lots of options for miniature plants! 
For the goodbye tears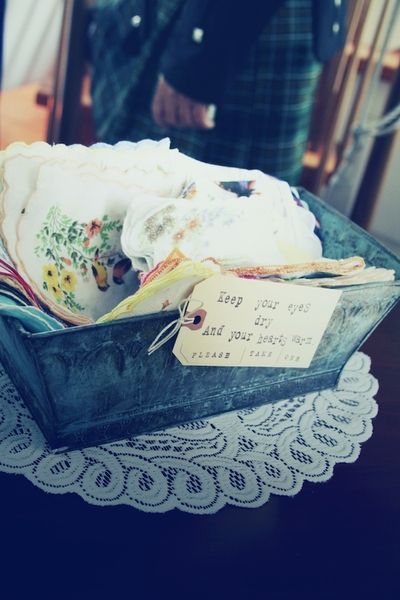 Image via Pinterest
The vidaai moment definitely makes everyone sob! So why not gift your guests a pretty, personalized handkerchief, that they'll be able to use to wipe those happy tears off. 
Aren't these some lovely favour ideas for a Sangeet? Our favourite amongst these has to be the 'handkerchief', to keep their eyes dry during that emotional wedding moment! Don't miss sharing your faves with us!!