Easy Tips & Tricks To Make Your Intimate Wedding More Eco-Friendly
BY Sakshi | 18 Sep, 2020 | 727 views | 5 min read
If you want to have a wedding right now, or even in end 2020, then an intimate wedding with a maximum of 100 people is as good as can get for the time being. But while you're at scaling down celebrations, why not also make it an eco-friendly, environmentally conscious wedding too? And the best part is, it's not hard! And that's just what Greenmyna aims to help couples do! The whole point they are trying to drive through is that it isn't difficult to organise an eco friendly wedding, it doesn't compromise on anything, it can be executed, just need to have the right heart and mind for it! They believe that it's not about 100 people organising the perfect zero waste wedding, it is about 10000 people doing it imperfectly.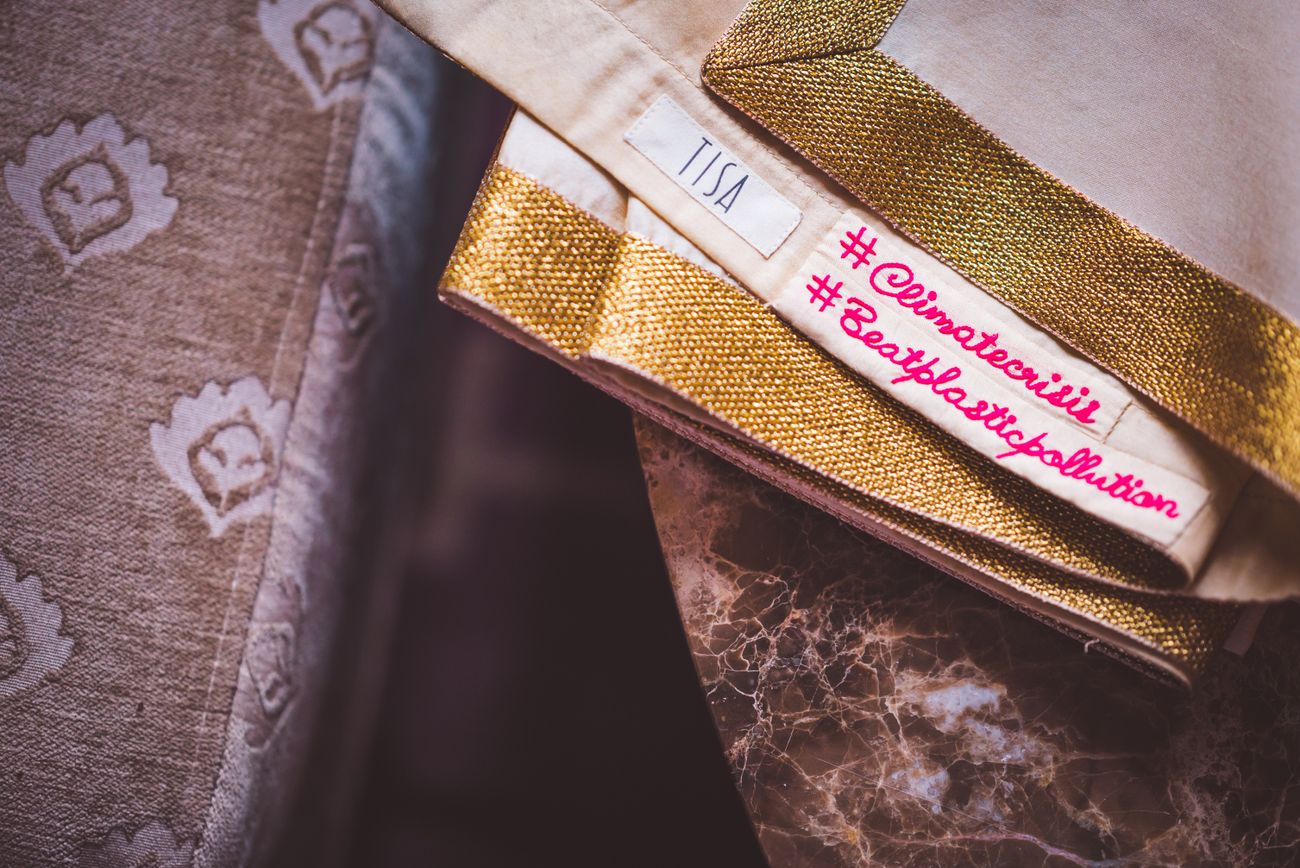 There are some simple tips and tricks one can incorporate into the wedding to make it green and more sustainable. Because the scale of celebrations is small, there are several eco-friendly ideas that become easier to execute. Here are some that GreenMyna recommends:
Greenmyna Tip 1: "BAON"
In Philippines there is an interesting tradition called "Baon" which literally translates to sending guests home with food, to fulfill the desire to feed people you love and care about. Why not bring this lovely tradition to our weddings? 
One of the biggest challenges of weddings is food wastage. While tie ups with NGOs is an option, there are times it becomes challenging because of strict norms, rules, food poisoning cases. For smaller intimate celebrations, why not pack the extra food for the guests. Did we not do this for our in-home gatherings in the past?
Innovation can come in the kind of packaging used. It could be the traditional steel dabbas with customized messages or bagasse packaging cases that look stylish and are completely ecofriendly.
Greenmyna Tip 2: "MERAKI"
This is a word that modern Greeks often use to describe what happens when you leave a piece of yourself (your soul, creativity, or love) in something that is dear to you. When you love doing something, anything, so much that you put something of yourself into it.
How about a glimpse of this Meraki in your wedding through customised invites? While one may feel that it would be apt to completely do away with wedding cards for an eco friendly weddings, instead of replacing wedding cards with the more common e-invites, why not have customised invites for families? The gathering is small with limited guest count and families. The couple can record a video with quirky inputs and share it with the family to be invited. Imagine how inclusive and special it would be.
Greenmyna Tip 3: "ADORN"
Adorn is a simple English word but a dialed-up version of decorate. Instead of just decorating the venue, why not adorn it with love in an eco friendly way, make it more beautiful and attractive. Why pluck flowers when you can add extra colours by including the whole pot? What better eco-friendly way can there be to decorate a venue than potted plants! Since the area would be smaller, it would be easier to cover it with potted plants. After the wedding, guests can be gifted the same pots to brighten up their homes. 
Greenmyna Tip 4: "EKATRA"
Ekatra is a Sanskrit word which literally means together. Weddings are all about bringing people together and enjoying the special with everyone's blessings, so why not extend this "ekatrata" to pre-celebrations as well? Given the intimate celebrations and smaller guest count, how about arranging a shuttling service for a given area. The family members can have fun while traveling to the venue, and at the same time reduce carbon footprint.
Greenmyna Tip 5: "Cambio"
"Cambio" in Spanish means change and while the world is adjusting to one of the biggest intervention of all times, weddings and celebrations need to also calibrate celebrations.
How about using locally sourced products for all decorations.
Select one venue for all functions but change the look and feel through different décor. Like adding different backgrounds to a given wall, use different themes and elements which could be locally sourced.
Don't be only eco friendly, but also encourage the local artists.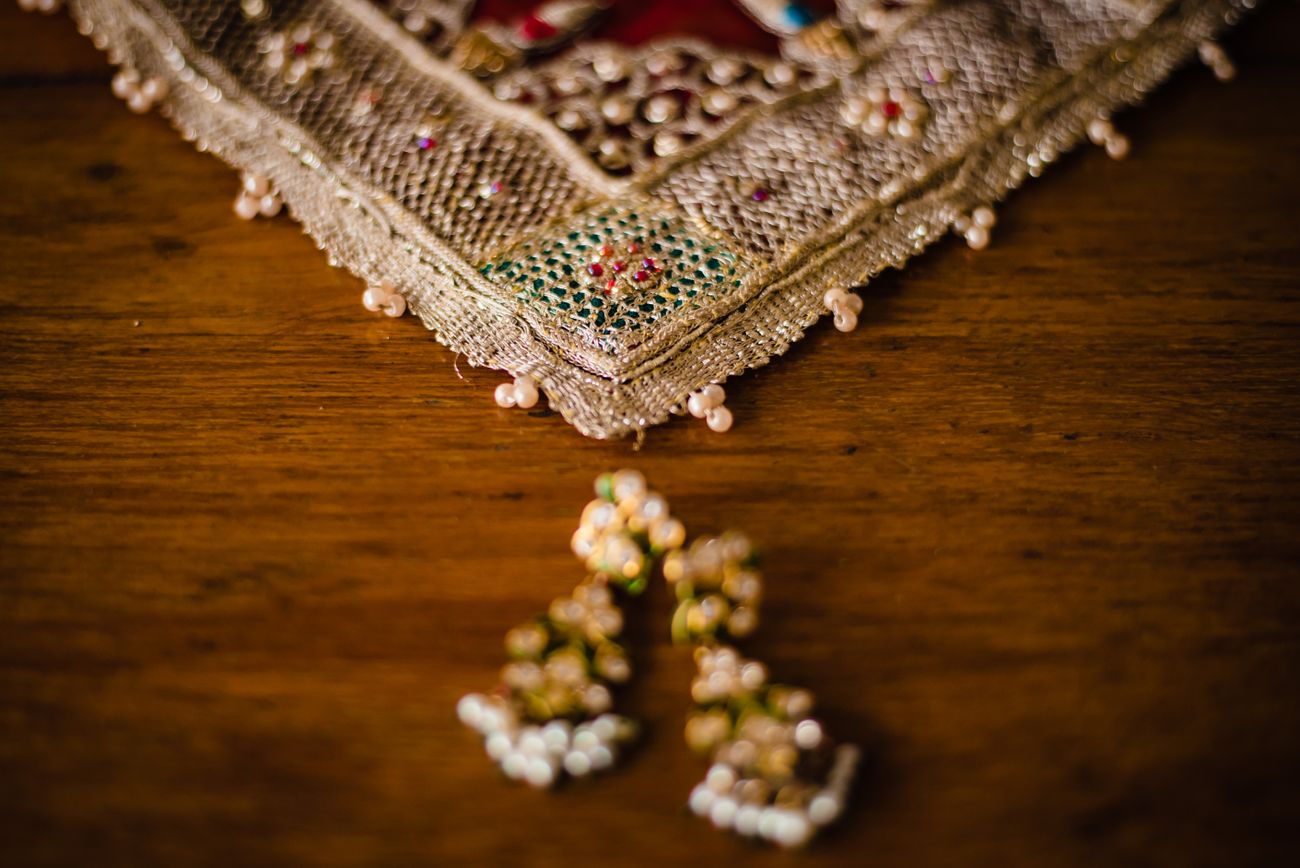 Greenmyna Tip 6: "Oya fuku"
"Oya fuku" in Japanese means parent's clothes and is often holds great significance in Japanese culture. In several Western cultures, brides often wear dresses worn by their mothers in their wedding. Why not imbibe the positives of other wedding cultures into ours?
Why not upcycle the "lehenga", wedding dress worn by the mothers / close relative on their weddings. The work on old pieces are exquisitely unique and can be transferred on a more contemporary fabric. This can be further contemporarised by a separate blouse or "dupatta". Some uber cool messages can be embroidered too! This would not only make the bride stand out but hold greater emotional meaning and be easy on pockets and our environment. 
Looking for some trusted vendors to help you with your sustainable intimate wedding? Here are some of Greenmyna's recommendations!
Eco friendly packaging / dinner ware: Pappco
Quirky wedding video invites:

Meraki Dezign

For variety in potted plants:

Root Bridges

For best designs and eco friendly fabric:

TISA
About Greenmyna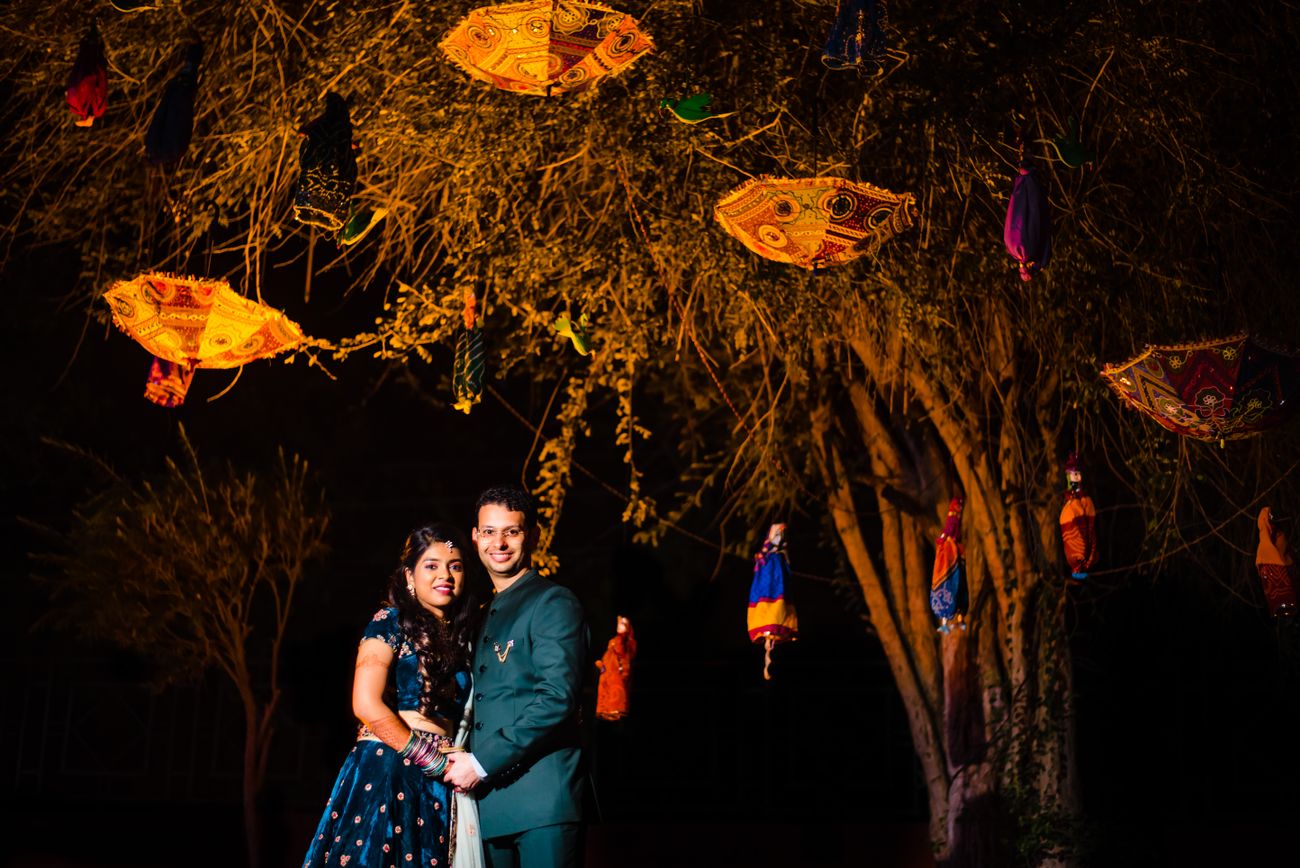 Nupur & Ashwin are the husband and wife team behind Greenmyna. They met and fell in love while cleaning up Versova beach. They had a mutual love for the environment but it was during planning their wedding that they realized some of the hurdles serve as a deterrent for couples who want to go green on their big day. And that is how the idea for Greenmyna was born. Their services are customised according to your needs, helping you do your best to step into your holy union on a green footing!
Contact Details: info@greenmyna.com| @greenmyna | www.greenmyna.com