Eco Friendly Wedding Invites: Plantable Seed Paper, Wood Invites & More !
BY The WMG Bride | 13 Oct, 2014 | 5977 views | 2 min read
What if you got an invite that could turn into a flower? Nope, its not a magic trick- just one of the many Eco Friendly
Invitations for weddings
doing the rounds these days. We spoke about
giving back to society on your wedding
, well for some of those who are concerned about the environment do check out these eco friendly invitations (which are also totally awesome by the way) . From invitations with seeds, to organic paper, recycled envelope and eco-friendly inks, couples are willing to indulge in green wedding-eco invites. So presenting the new trends of eco-invitations where papers are recycled and intentions are true :) Some of the key materials used for these invites are ombre dyed ribbons, jute buttons and frills, burlap tie-ups, handmade papers, elephant dung papers, dried flowers and leaves. The most innovative of all is recycled wood peel boxes and scrolls.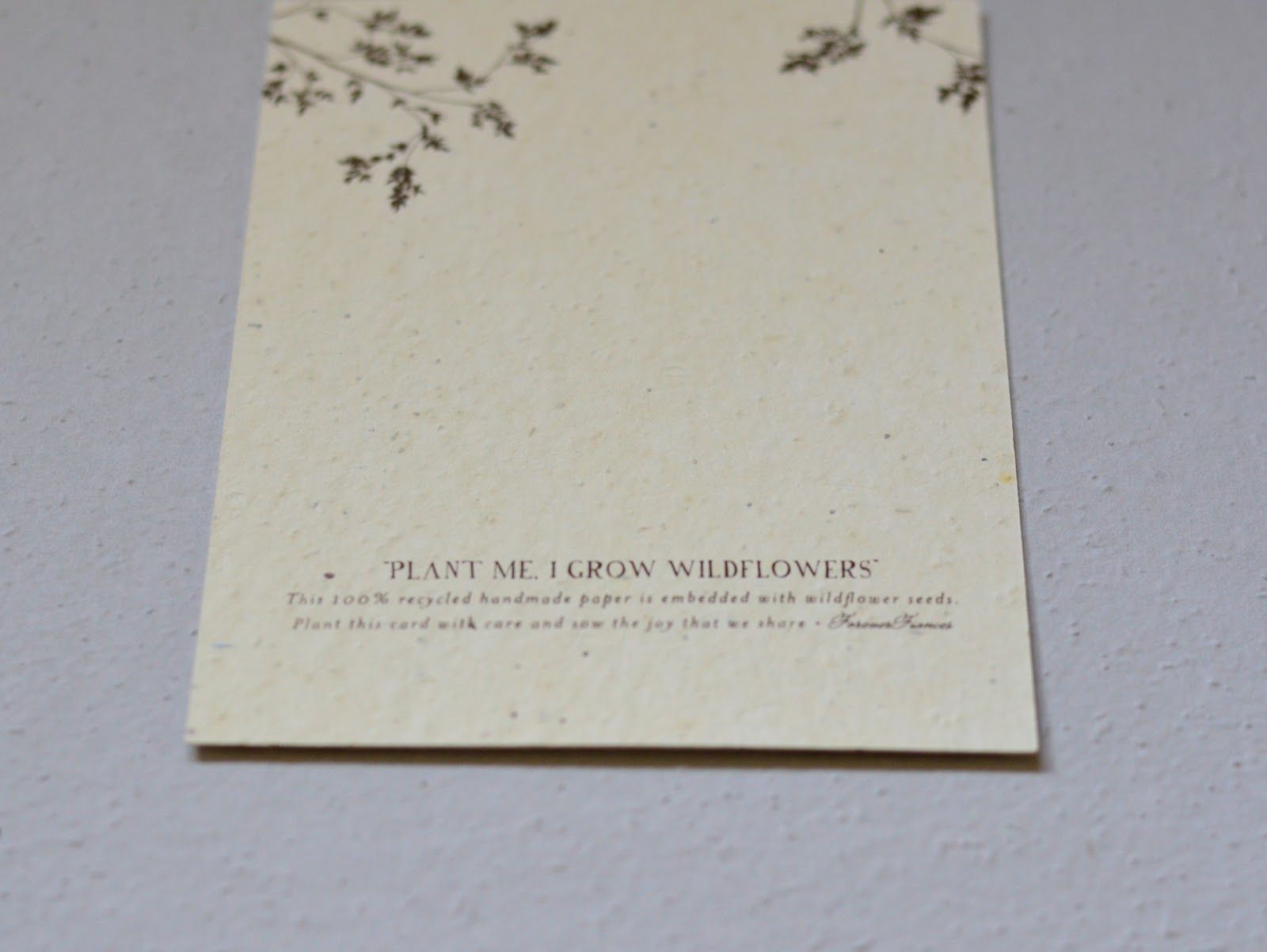 -Seeded Recycled Paper:
Plant it in the ground and see your invite grow into a tree There is a new trend of seeded recycled paper invitations where the paper is embedded with seeds. Read the invitation, plant it in the ground and water it. Flowers will grow :) Can anything be better than this?? This trend is gaining popularity in India now as well and you should press your
invitation designer
to ask if he could use seeded paper.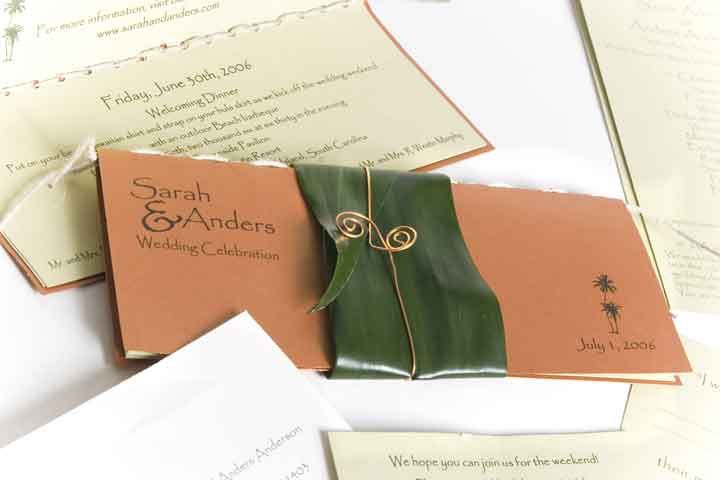 - Using Banana Leafs: 
If you are having a south Indian wedding, or atleast if one of the sides is from South India then having a banana lead wrapped wedding invite is such a nice idea. These might be difficult to procure, and the leaf does have a shelf life,  but if you could manage it, these look lovely!
- Wood carved invitations:
How rustic and earthy do these look? So unique and you could tell your invitation designer to make these in the form of photoframes so people can add photos inside it later.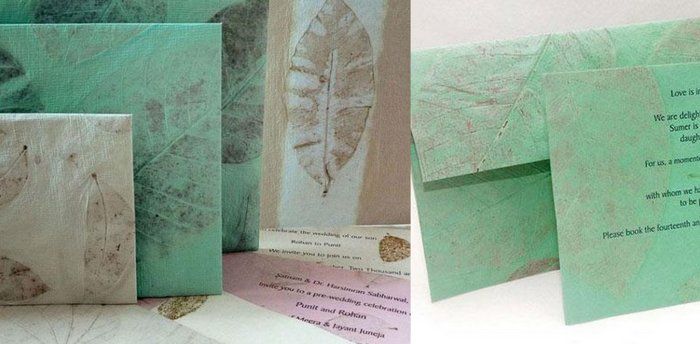 - Handmade Paper Invitations
These are a dime a dozen in every city in India. Where to get them: Everyone on the
Invitation showcase
would have these. So here are some of the super awesome ways to incorporate green in your wedding! The handmade paper, the wooden invitations and the feeling of giving back to the society adds to the rustic charm of the wedding and will make you feel even more special on your most special day!