Ethereal wedding in Delhi with romantic details
BY The WMG Bride | 21 Jan, 2015 | 10471 views | 4 min read
There are a gazillion cheesy lines we can start off this wedding with- Tania finds her 'checkmate', Tania finds her 'match', Grandmaster finds her mate for life ...and so on. But we are going to refrain from doing so because this wedding is not about Tania Sachdev - the brilliant chess grandmaster but Tania the stunning bride and Viraj the dapper groom. With  a peony pink and white color scheme interspersed with florals, a stunning blush colored anarkali with lace embroidery and lovely romantic details with a love story to match, this wedding is going to make all of us girls at the WMG office let out a big fat sigh. Also don't forget to check out the full gallery for all the lovely  photos shot by the brilliant team at Artfoto Weddings.
Meet Tania and Viraj
Tania recounts "Viraj and my story is the classic case of 'Everything you ever wanted has been right in front of you all along'. Our parents have been friends since college so we always knew of each other's existence, but barely met 2-3 times since I travel a lot. Fast forward to my mum's birthday in 2012 when after wishing my mum on the terrace, Viraj was on his way down and I was on my way up. For me that's the first time I really met him-I remember thinking "Oh man he got cute" .  We had no idea that nothing was ever going to be the same again. Viraj later told me that he had decided he could only leave once he got my number. So instead of leaving in 5 minutes like originally planned he stayed on for a couple of hours. We landed up talking the entire night, exchanged numbers and that's how it all started.. Exactly a year later on 5th April 2013 on the same terrace we met, he asked me to marry him :) "
The Paath and Mehendi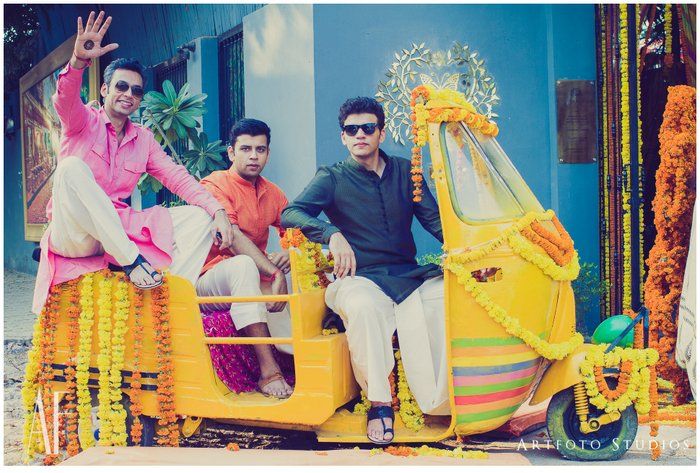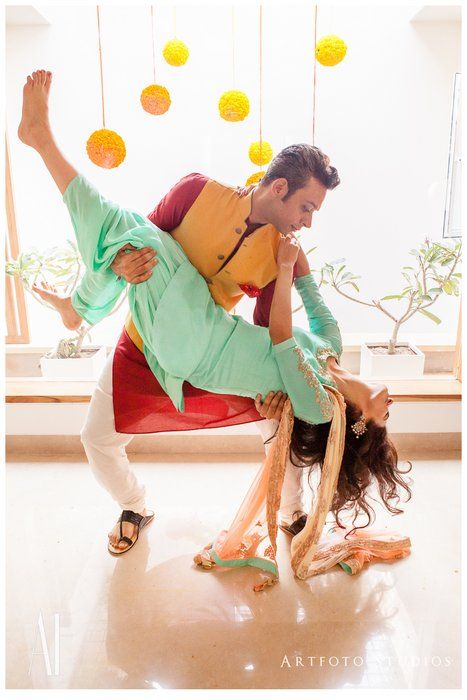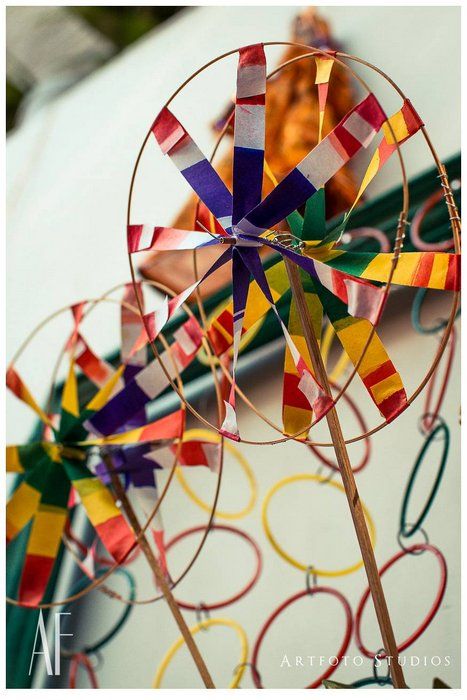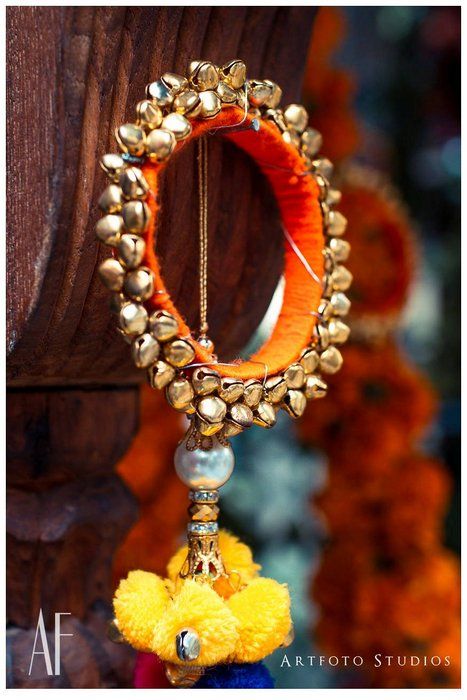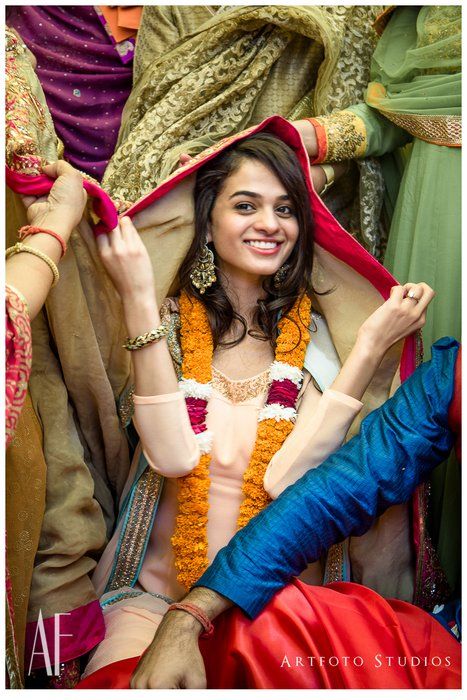 The Wedding  Day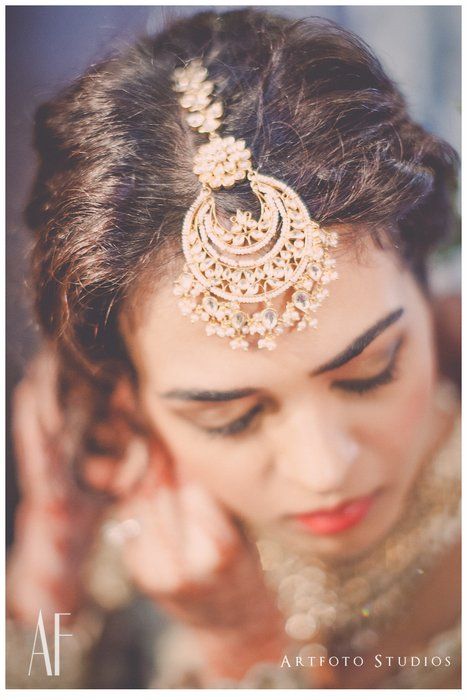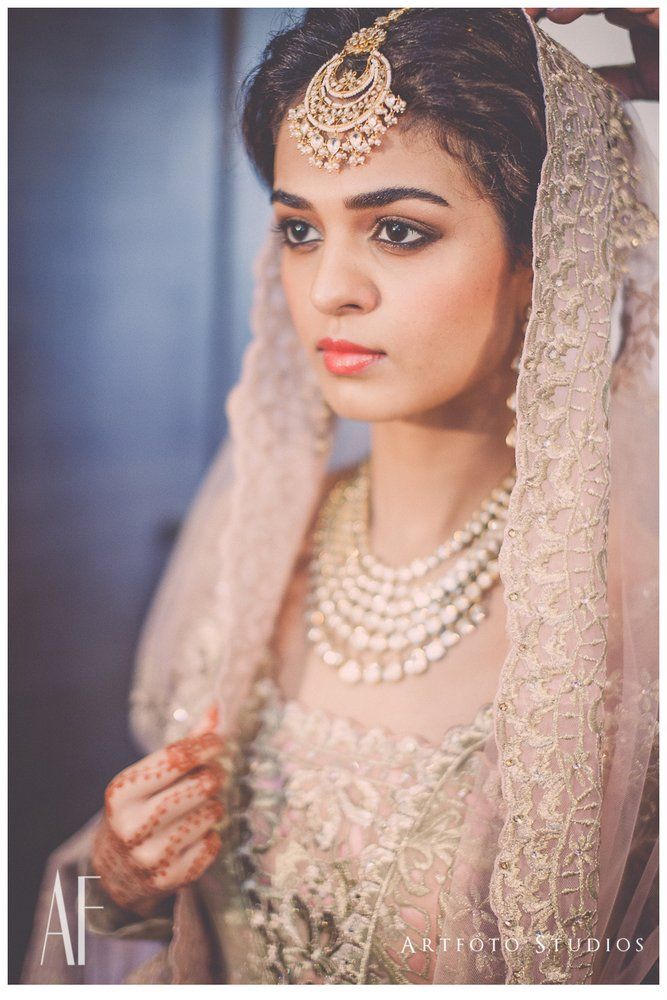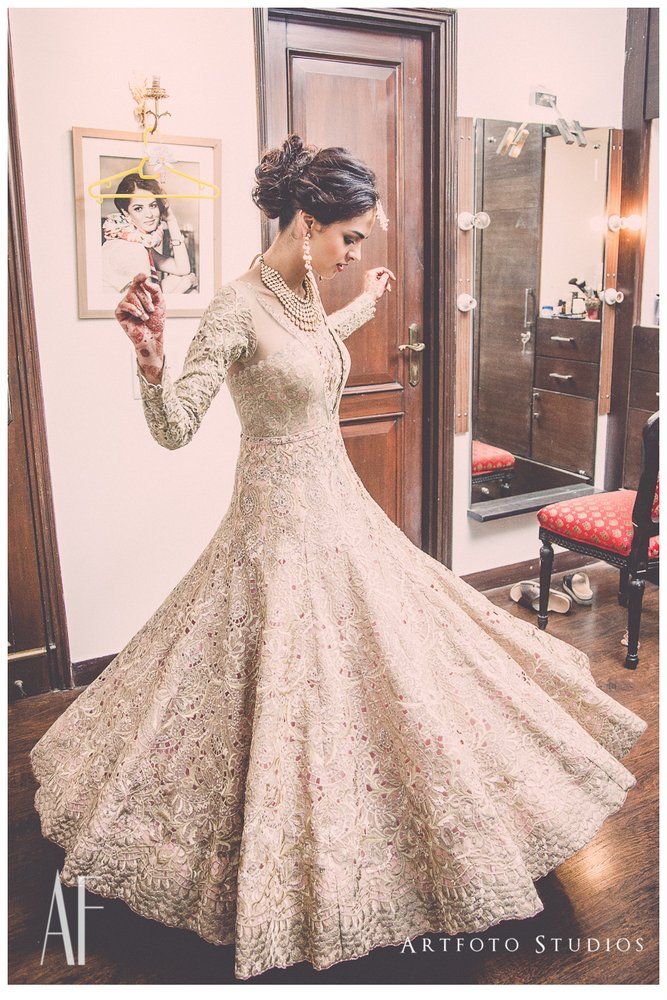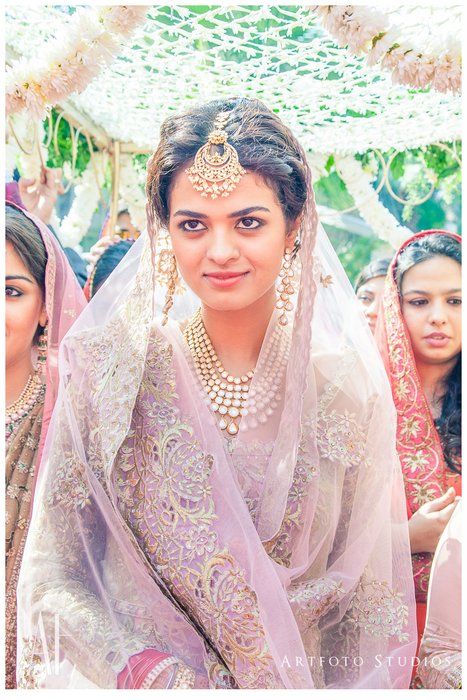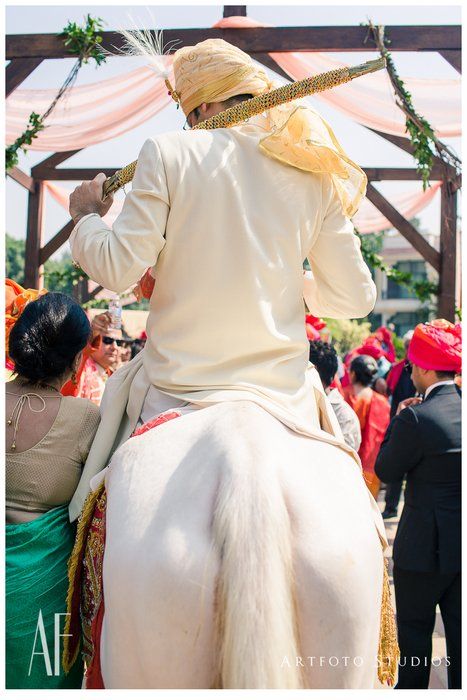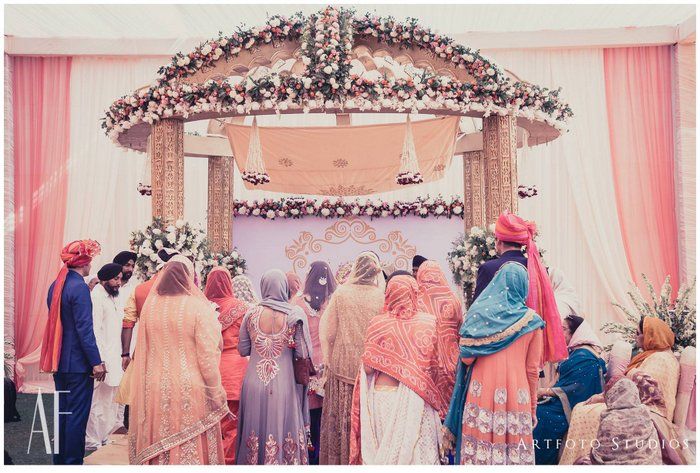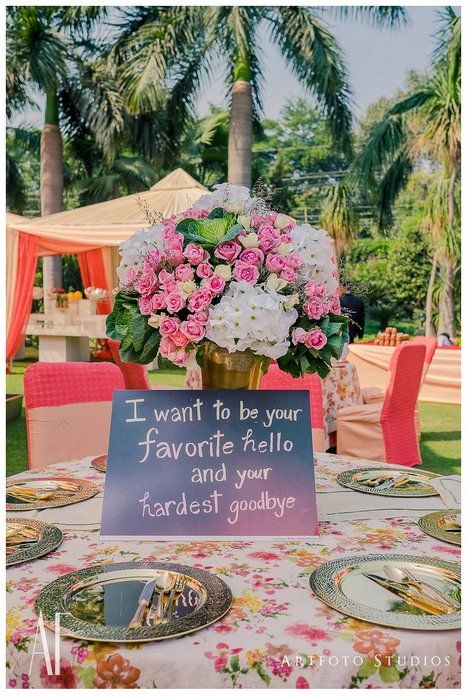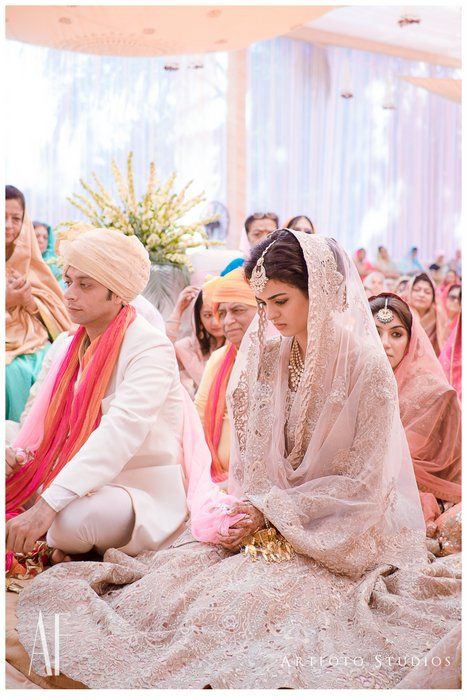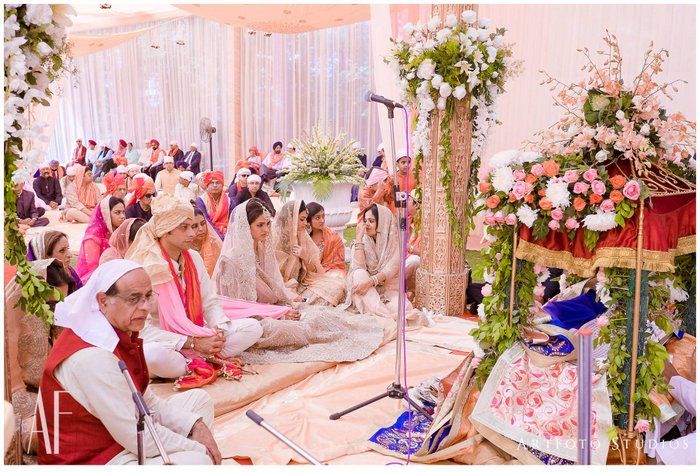 CHECK.SOULMATE - The Extended Trailer from Artfoto Studios on Vimeo.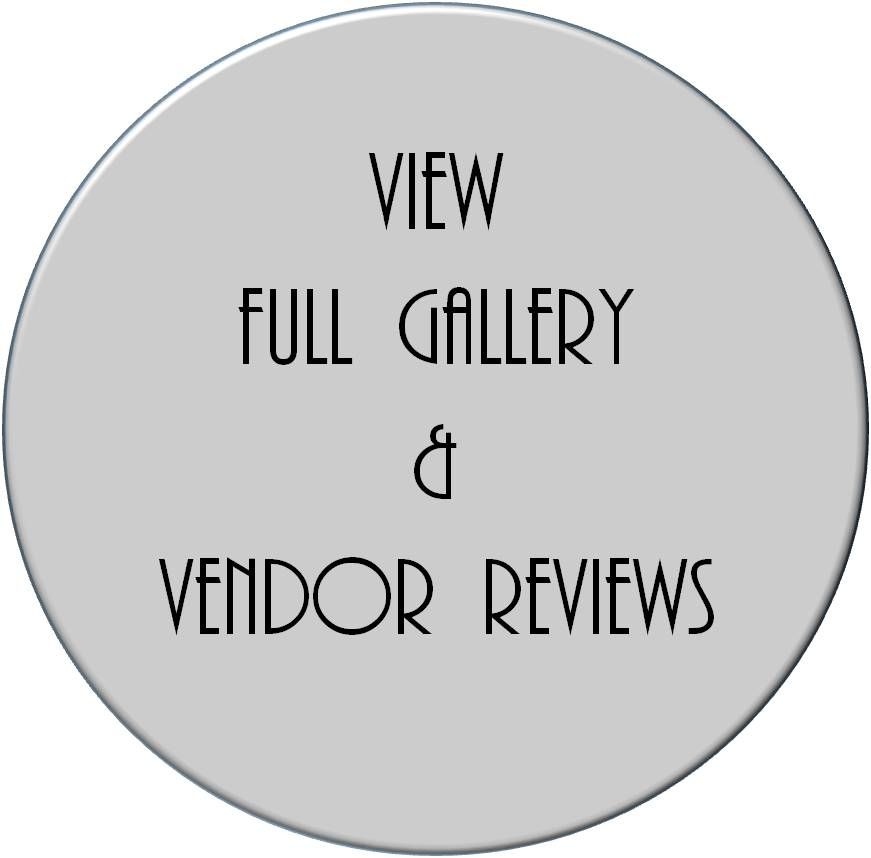 From the bride:  I was traveling a lot and had decided to take clear 2 months off before the wedding. I wanted to spend that time with all my friends and family, to dance the most, laugh the most and eat the most! The wedding was in November so starting Jan every time I was in Delhi we would work a bit on the wedding. By September we had finished most of the big stuff, taken all the big decisions regarding vendors!  We found amazing people to work with.
For my Sangeet and the Wedding day I knew what I was looking for : Something I could dance for hours in, I could wear again and again and something not red.  There were things I liked but nothing that was love at first sight. I remember walking into the Suneet Varma store and instantly falling in love with a gold lehenga. I went to try it on and I knew this had to be it.It weighed nothing and as I walked out, saw my mum's expression and we knew we had a winner. Just for fun Suneet also made me try on an absolutely stunning ivory gold and pink cutwork anarkali and I knew I had to get married in this! So just like that in 3 hours my Sangeet and wedding outfit was done and they couldn't be more perfect!
Kunal Laungani (Chapter II events) was the wedding planner/genie. It was one of the best decisions to have him on the team. He did an amazing job with the coordination and made it all come together beautifully. Once the guests start coming in and the functions begin there are a million small things that come up and he just handled absolutely everything and anything so that we all at home could just enjoy the celebrations.
---
Vendors:   Makeup : Nivritti Chandra| Invitations: Neha Singh Bhatia | Brides outfits:  Pastel blue salwar kameez from Madsam Tinzin, Wedding day champagne colored anarkali from Suneet Verma, Sangeet lehenga (viewable in full gallery) from Suneet Verma| Grooms outfits: Nine for wedding and Mehendi, Rohit Khanna and Rahul Gandhi for Sangeet  |   Photography:Artfoto Weddings | Cinema: Artfoto Weddings |   Decor: Silhouette  |  Catering: Saltt Catering for wedding day, Kwality Catering for Mehendi |   Planner: Chapter II Events
[handbook]
[vendor]
To check out romantic venues and banquets in Delhi, decorators, wedding planners install the WMG app to solve all your doubts. Other than that find bridal wear stores, makeup artists in Delhi to doll you up on your special day.