Everything you need to know about Gota Jewelry for your Mehendi!
BY The WMG Bride | 16 May, 2016 | 2561 views | 2 min read
Floral jewellery had its moment under the sun, but Gota Jewellery is what is heating up the Mehendi scene nowadays. Traditionally made in Pakistan, this cross-border import is the best thing that happened to India after Fawad Khan ;)
What is Gota Jewelry ?
Well, like the name suggests - it's jewellery made out of those gold and silver colored things called Gota. People use their creativity to add pearls, flowers and wire to create some exquisite pieces from them .
Why do I even need these?
Well you don't really NEED them but you can get a set to wear at your Mehendi. You can even distribute cocktail rings made of Gota as Mehendi Favors. They are so unique and everyone loves them! Typically brides can get a full set of jhoomers, necklaces, bangles, cocktail rings and so much more. There are even waist belts and haath phools made out of Gota.
Where do I get them from?
For elaborate and unique ones you can go to: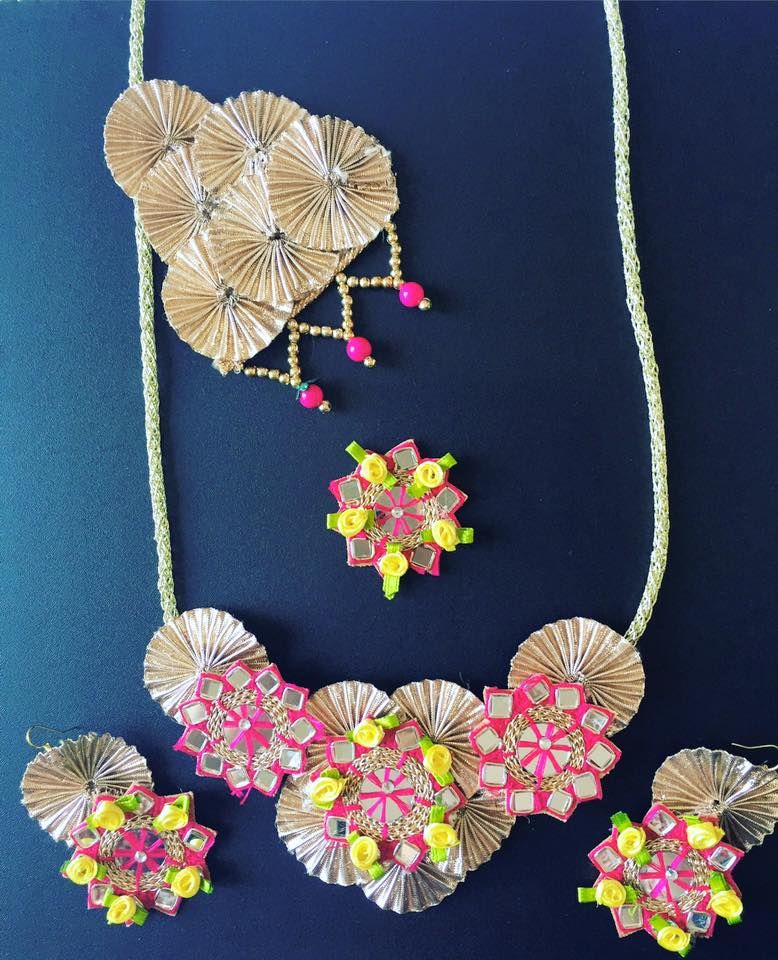 Funky hot pink and yellow set by Rasha Gota Jewelry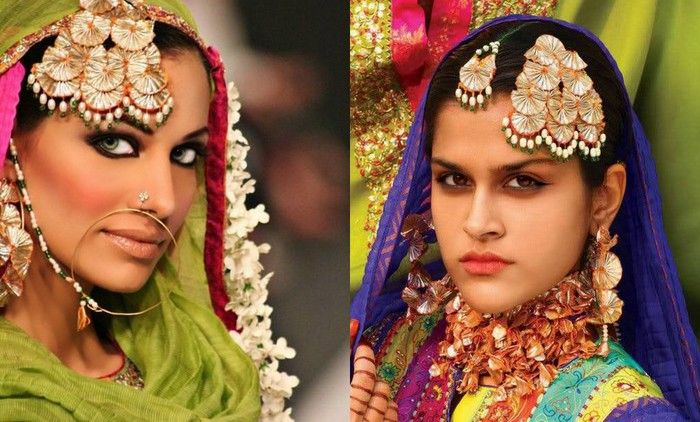 Gota Jewellery and Jhoomers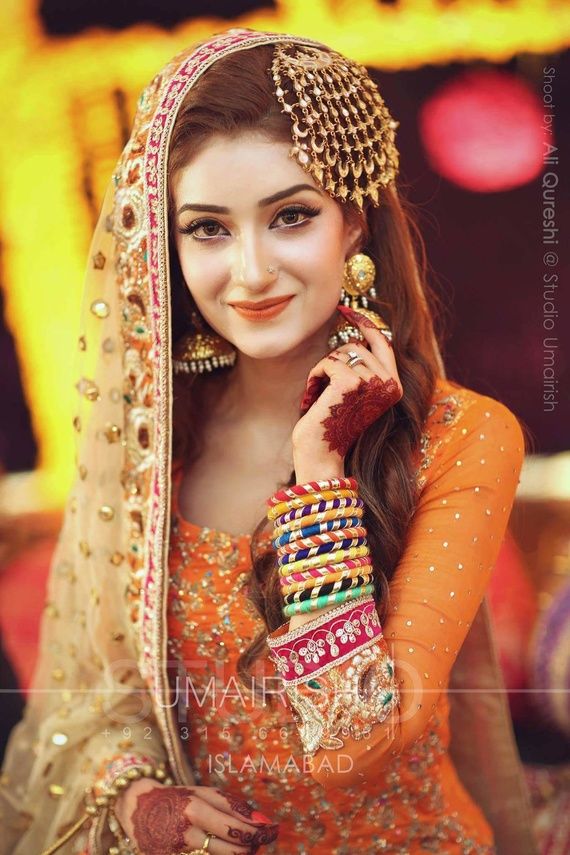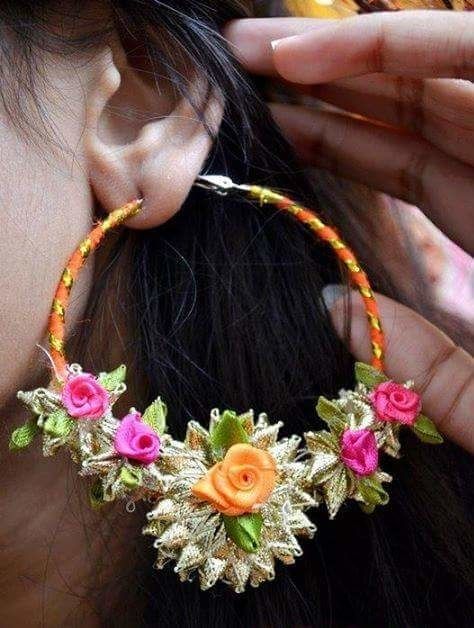 Gota Bangles and Hoop Earrings
---