Best Marriage Invitation Card Models
BY Apoorva | 18 Apr, 2021 | 4091 views | 6 min read
Wedding invites are the one thing in your wedding planning checklist that you can tick off even while you are quarantined at home! Most wedding designers do designs online and this would be a great time to sit with them, discuss what you like and finalize on the designs via email. It has become quite easy with the evolution of technology that everything can be easily done digitally.  So if you are planning to tie the knot in late 2020 or even next year and are looking to finalize your wedding card, check out trending colour palettes and designs suggested by amazing wedding invitation designers that would rock your wedding invitations!
Now there are various colour palettes that might go with the theme of the wedding or liking. Even if you are going with the idea of contrasting hues, one needs to pick the perfect colours for their wedding invitation model. Or might even choose the template or design based on the vibrance or softness  of the colour. You might choose lighter or pastel colours with delicate or minimalistic design and choose loud colours for something extremely vibrant for your marriage invitation model!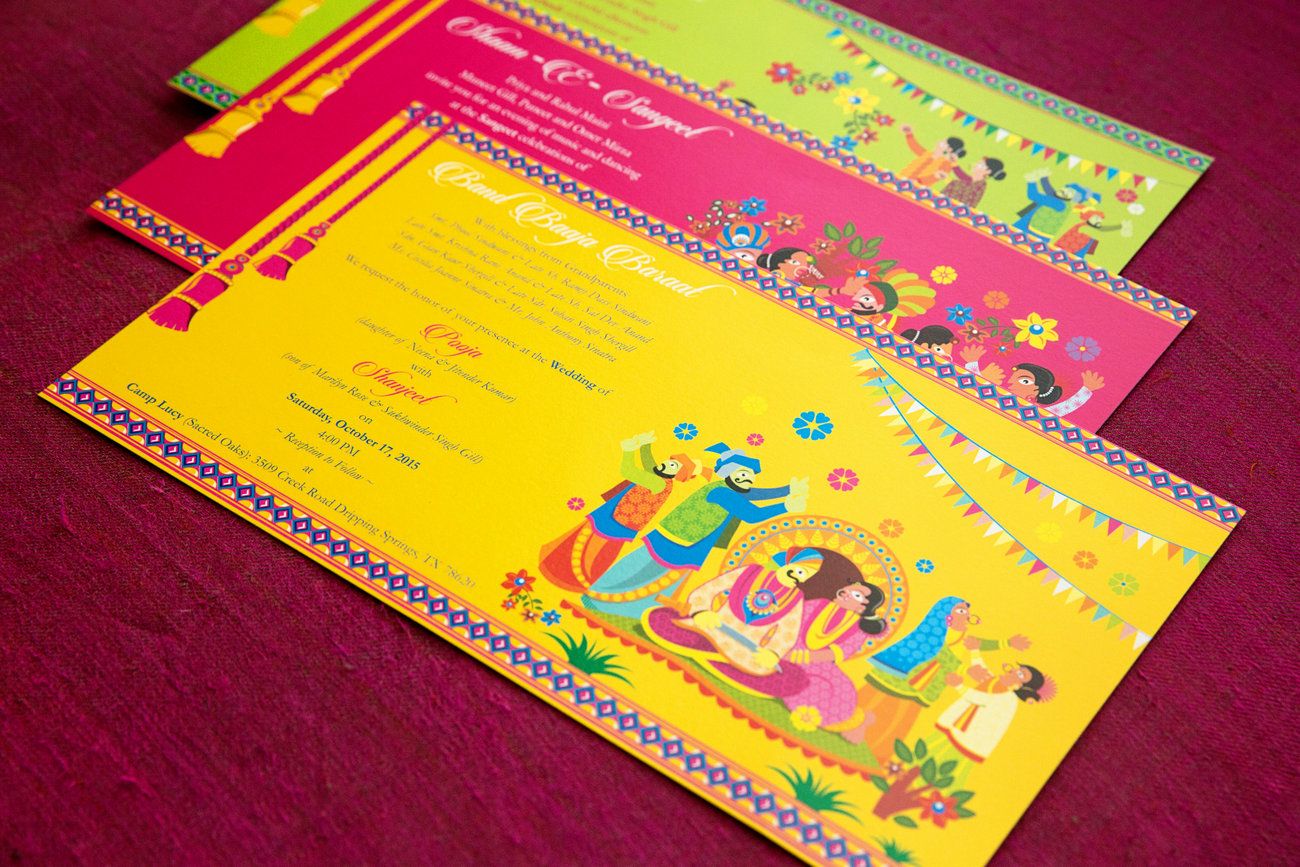 Image via Shanjeet and Pooja's Real Wedding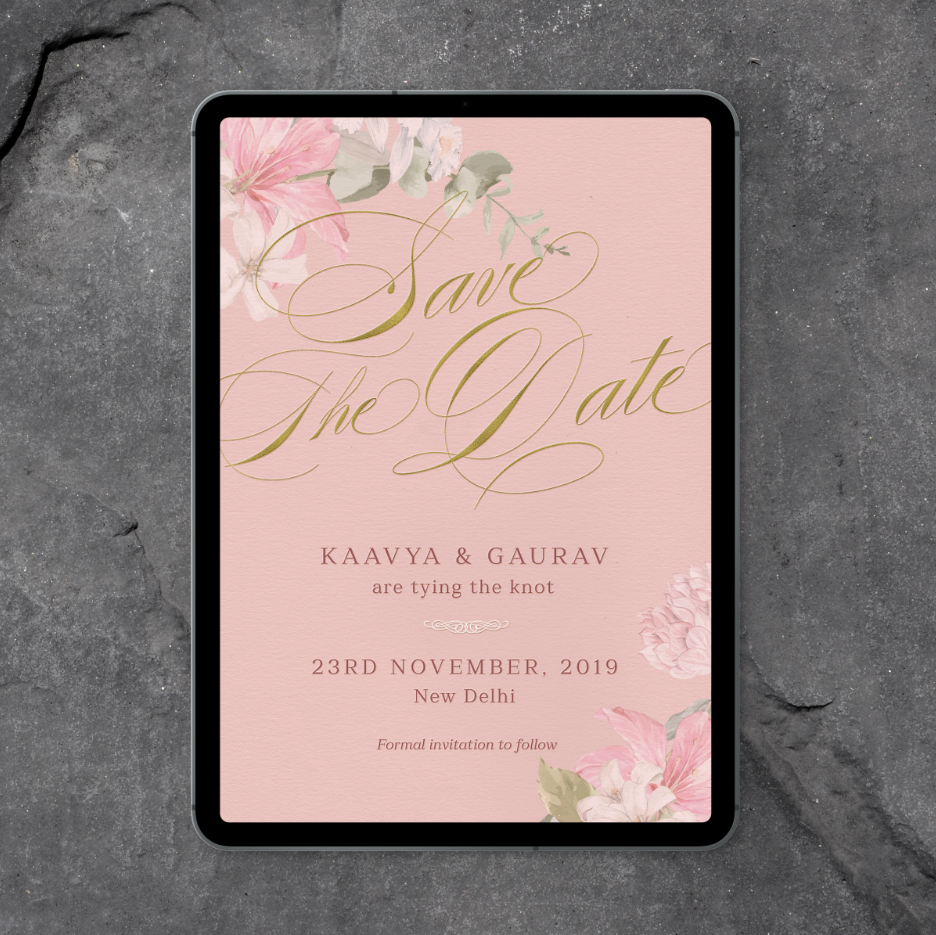 Colours for an invitation set the theme for not only the invitation but for the entire event.  This year we foresee a palette that imbibes a lot from nature. For instance, a rustic vintage palette with elegant and pretty dusty pinks, refreshing hues of sage green, timeless neutral steel grey colours and luxurious highlights of champagne gold. Design trends would be towards minimalistic designs with abstract accents of botanical elements and patterns.  The concept will be layered to add texture and dimension, using techniques like laser cut work and print finishes (embossing, debossing, foiling and UV) embellished with wax seals and other trinkets . We also expect an increased use of sustainable materials such as glass, mirror, wood, metal etc. which are reusable.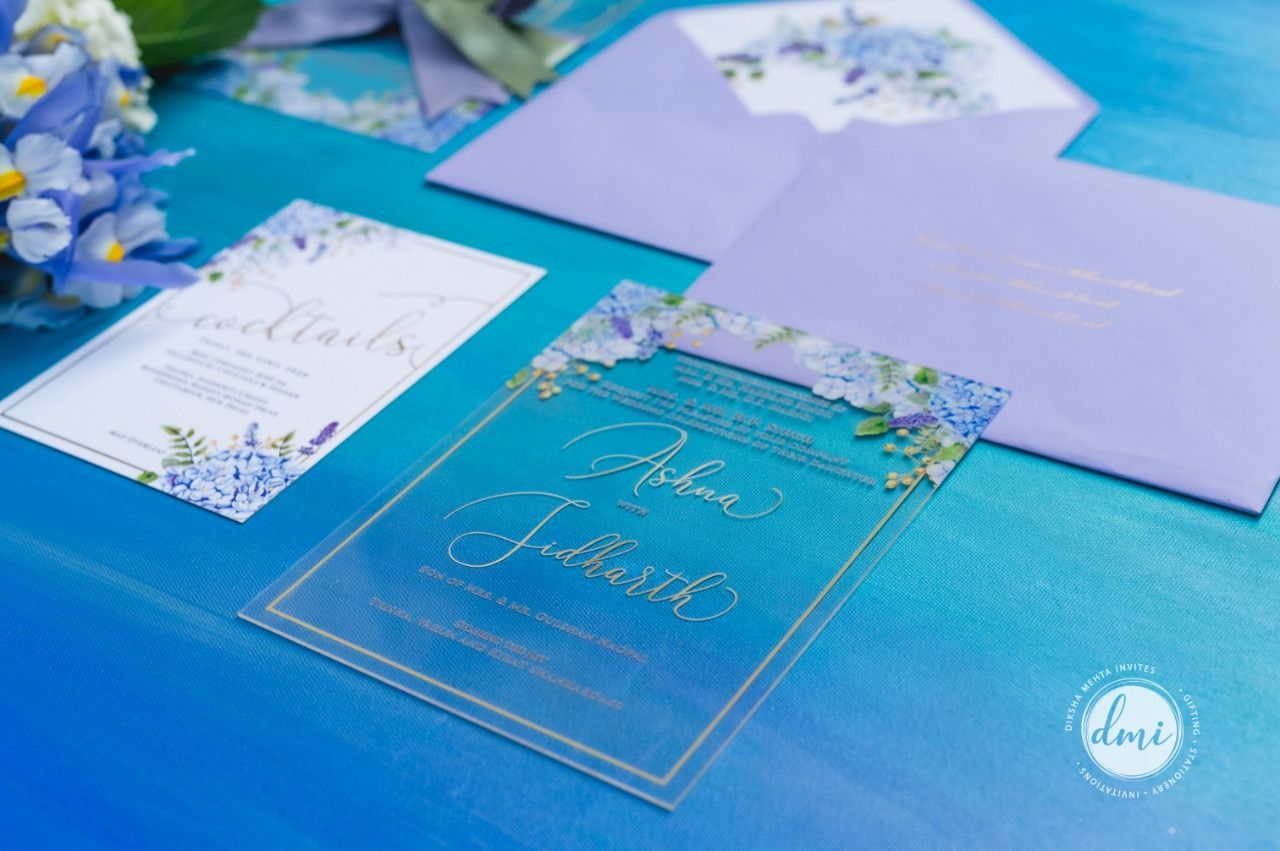 This season we are looking at Lavender, Marsala and Blues as colour trends. A minimal approach to design - focusing on typography and style. If you're looking for a clear choice, literally, then our range of acrylic invitations is a clear winner!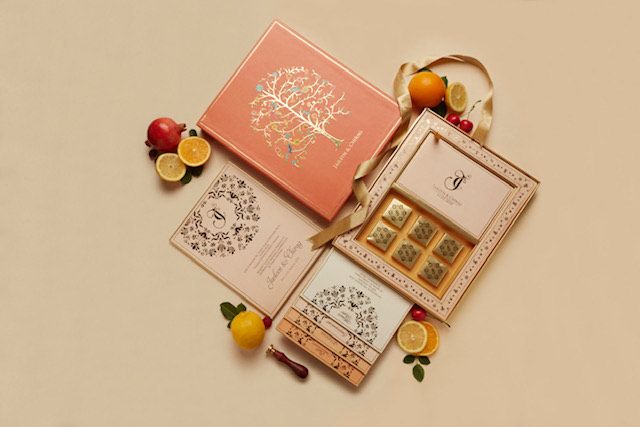 Pastel shades are really trending this season. Be it contemporary design or even traditional, these days clients are looking for very soothing and soft pastel shades. Couples are willing to experiment and are very open to newer concepts. For design, there is no trend in particular. Every wedding is unique. We customise our invites as per our client's requirements and their taste. It's extremely personal yet different in some way or the other. This year couples are looking for something contemporary, simple and minimal designs. Invitations enhanced with modern techniques of printing in different layers and by using monochromatic shades of coral with highlights in hints of gold is a winning combo!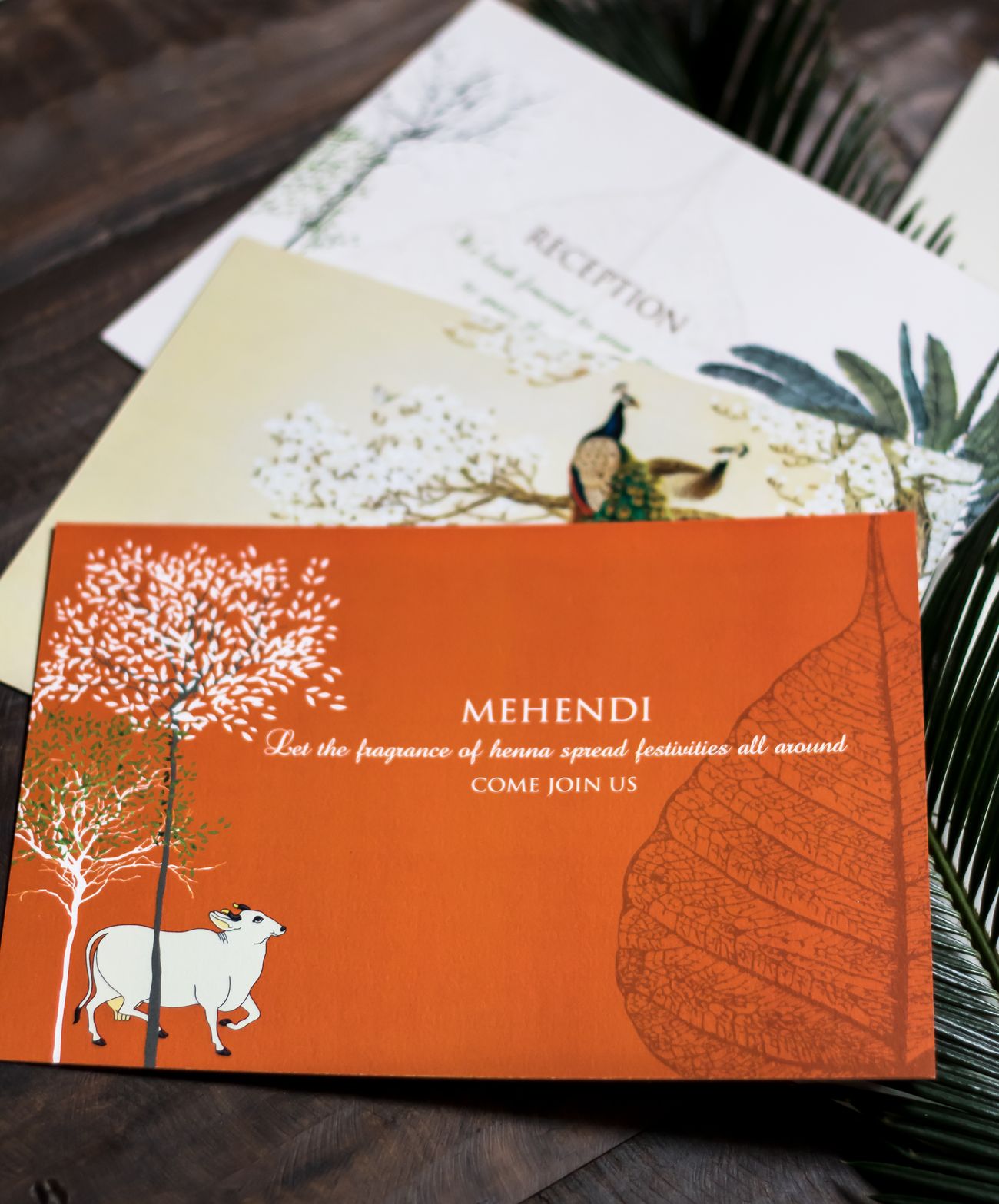 We love the colour pop of the rusty orange amongst the lighter neutral hues of our 'Indian Heritage' suite. The eye catchy colour mix is soothing to the eyes with the unpredictable orange peeking out of the otherwise sombre palette.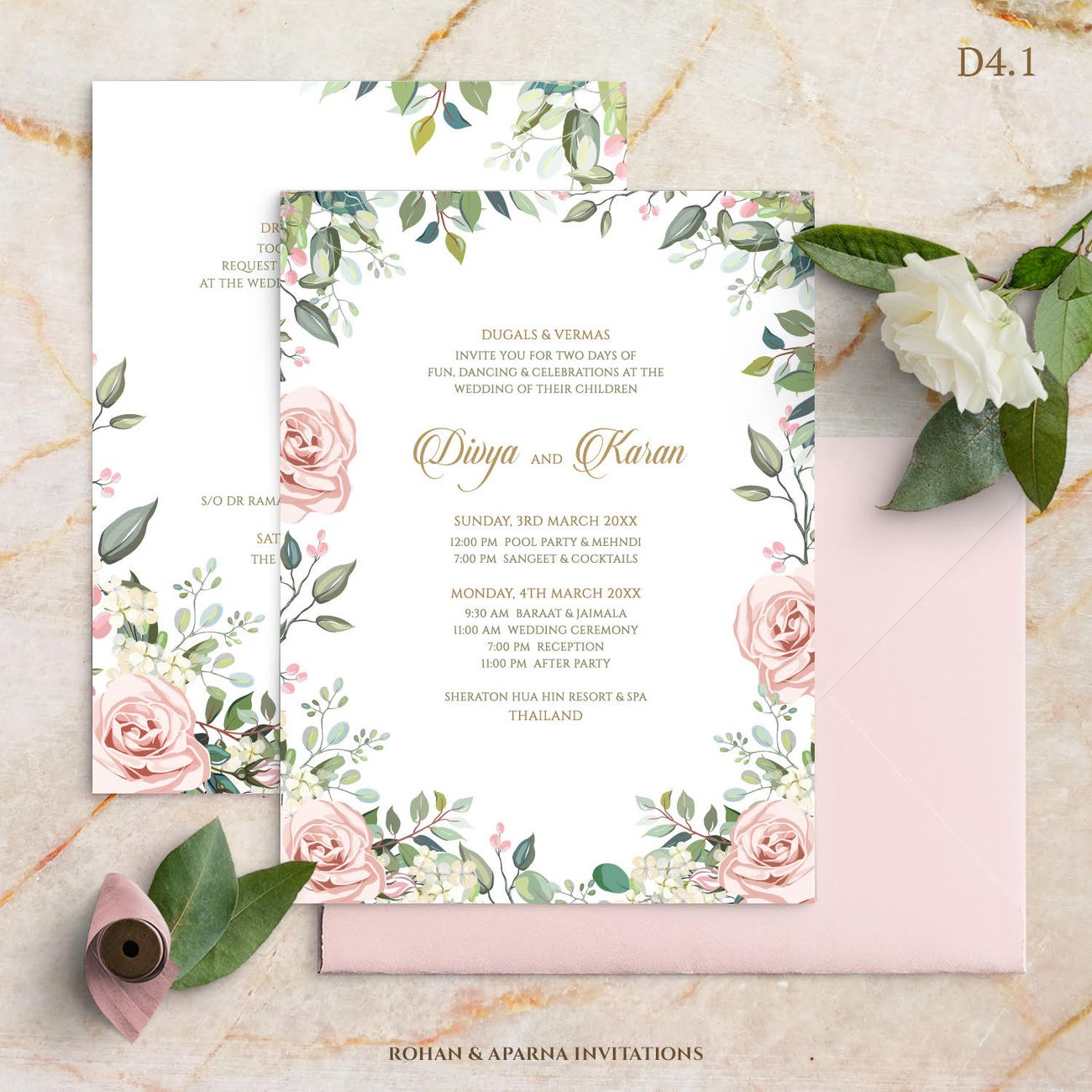 The coming season will see more open creative designs, as opposed to fixed borders and structured designs. So, couples who have floral and traditional design themes in mind can look at such designs!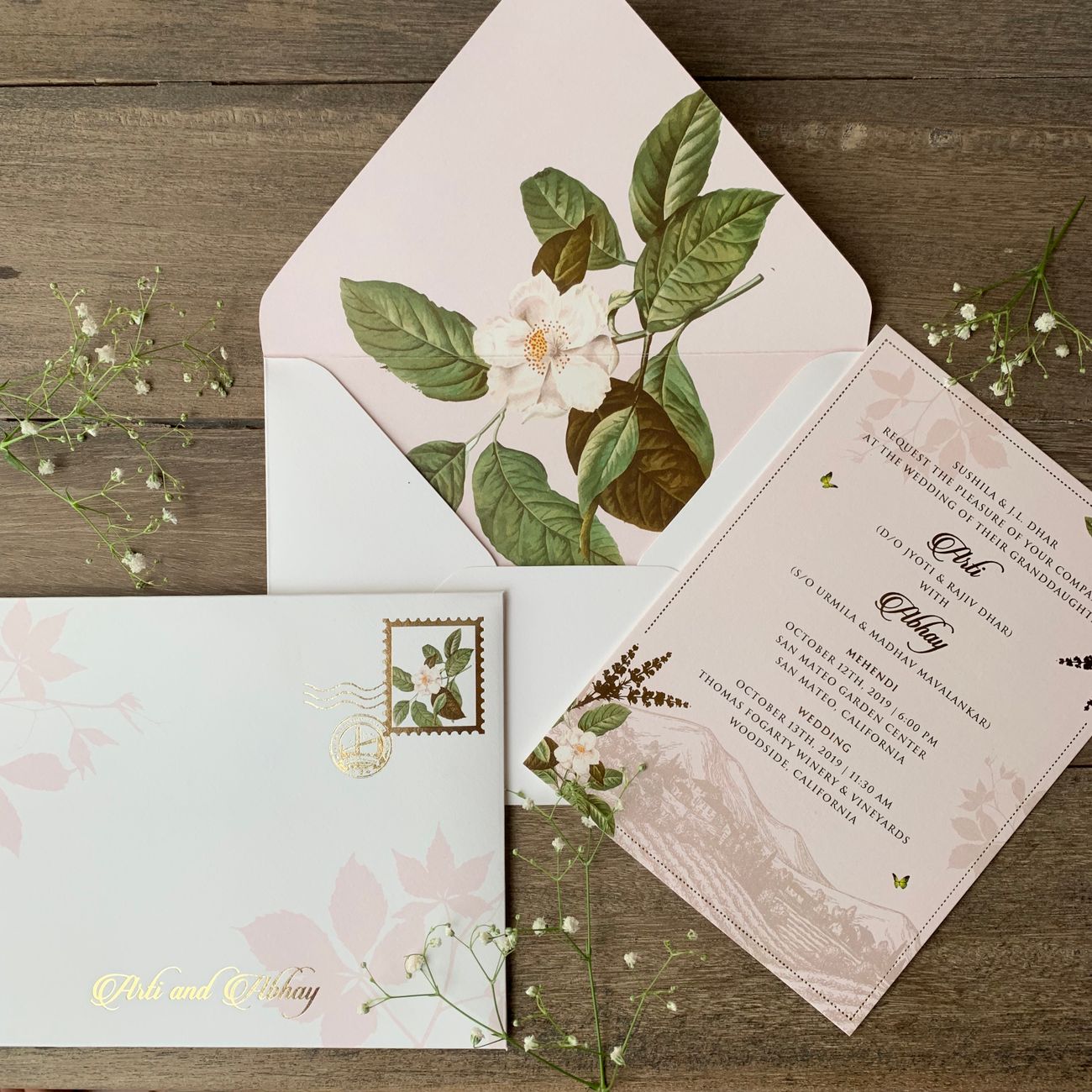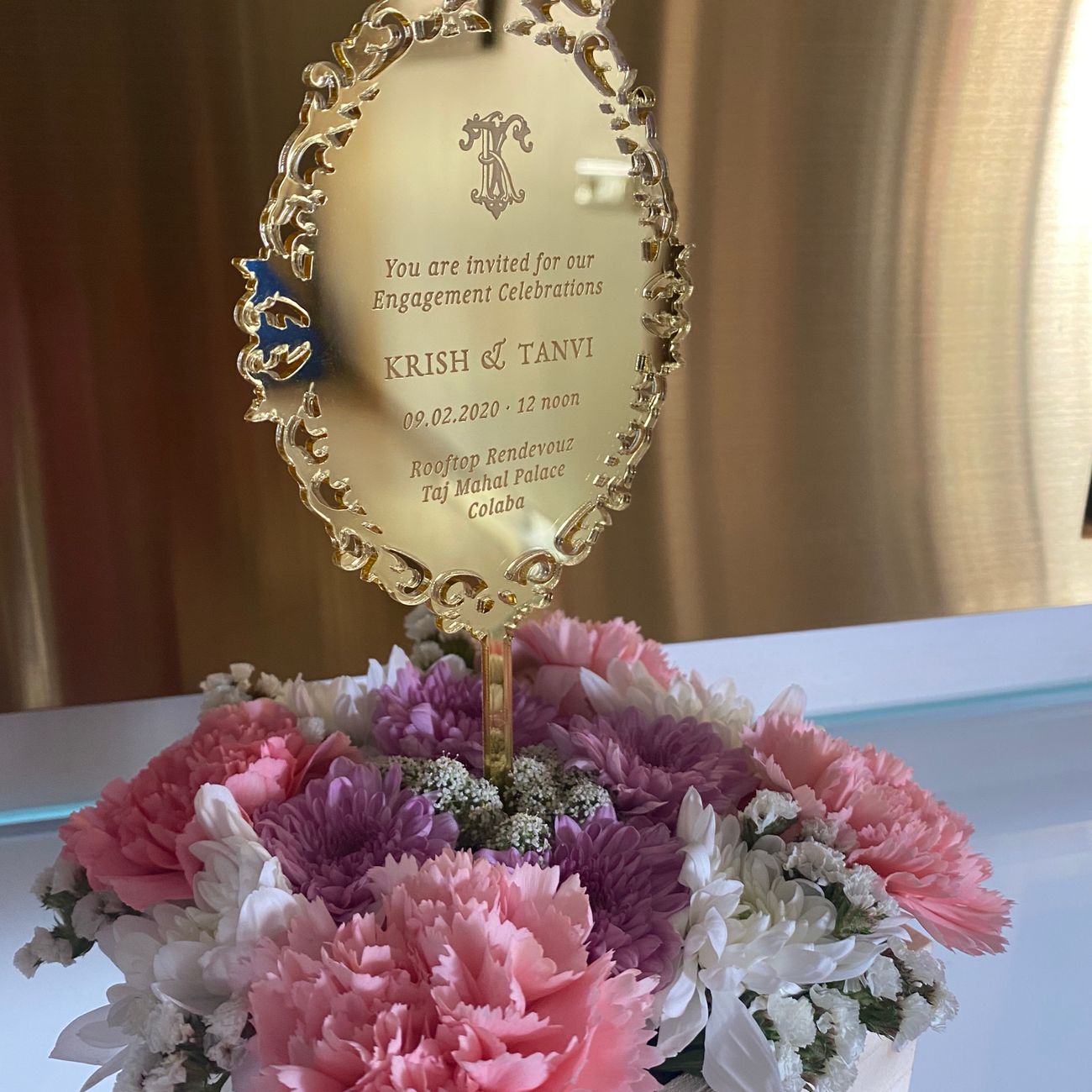 In a world of paper invitations, everyone wants something new & fresh in terms of material. A gleaming gold acrylic adds a luxury appeal to the invitations. Another trend on the rise is adding a burst of design on the inside of the envelope as a liner. Beautifully illustrated botanical flowers add a special touch too! People are also opting for softer shades of pinks, whites & greens.
Should my wedding card model match the theme or colours of my wedding?
Invitations are the primary impression you may build on your guests. you'll incorporate the colours of your flowers or maid of honor dresses on your invites. Themes for your invitation models are typically used additionally. If you're having a marriage on the beach, tropical invites are a good accent to your event. employing a color or theme could be a personal selection, however bear in mind your invites set the tone of your event.
What are the types of colour palettes that one can use for their marriage invitation model?
There are various types of colour palettes according to the theme you want and according to the season of your wedding to be inspired from and those are:
-Purple Wedding Color Palette
-Fall Wedding Color Palette
-Navy and Pink Wedding Color Palette
-White and Green Wedding Color Palette
-Blush and Gold Wedding Color Palette
What are the types of fonts that one should use for their wedding invitation models?
For the invitations that include pastel shades you can either go for something cursive or italic which looks modern, simple and contemporary like Playfair Display, AngelFace or Chopin Script.
For invitations that are in bold hues, you can go for fonts that are in bold and individually placed like Times New Roman or Arial.
For invitations that are vibrant and include loud colours you can use the Hindi font which will make it look desi or something like Comic Sans, Oswald.
Since you may possibly mistreat the constant palette for your wedding invitation model, keep in mind to settle on colours that you just will digest. you may have framed photos and albums full of those colours. If you don't look after a selected color or hue, you clearly don't wish to use it in your wedding palette. Opt for colours that inspire positive emotions in your life, or maybe the colour of a substantive object that may feature within the ceremony. Also keep in mind that invites will function a visible reminder of the code for the marriage. for instance, a beach wedding might feature bright, sunny colours and jewel tones, however it would confuse the guests if the invite states "black tie." If you propose a proper wedding, then a color palette with additional formal overtones makes the foremost sense.