First person: "I hunted through the bylanes of Delhi to create my own lehenga...
BY Latha Sunadh | 07 Apr, 2017 | 8509 views | 3 min read
Real brides inspire us everyday and this one definitely did . One bride faced the problem of not being able to find a lehenga she loved and found an interesting solution. She hunted through the bylanes of Delhi and made her own lehenga. Kamna known as Kammo just couldn't settle for less and worked hard to create something new. Want to know how she did it? Read on and see the beautiful photos by Nitin Arora Photography★ 4.9
"Being a creative person, a fashion designer myself, I was not at all happy with the packaged idea of a lehenga that markets are overflowing with. Since I had enough experience in the designing business, I wanted to try and make my own creation. Though I am a fashion designing graduate, I work in my family business instead of starting my own brand. That is because I prefer to work in my father's export house  "Unique collections".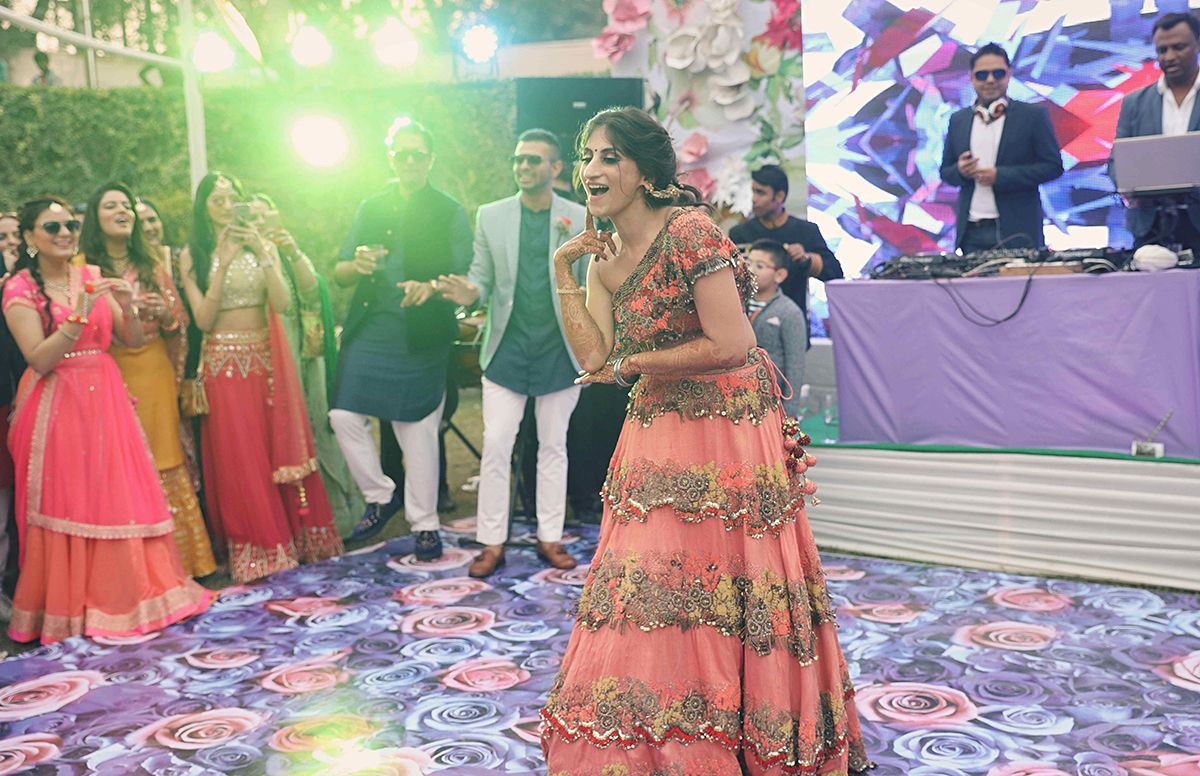 I knew I wanted to wear something unique for my Mehendi and I got working on it. First up, I looked online and everywhere for a design that would interest me. Each lehenga failed in one or another category - be it colour, styling, fit or just surface ornamentation. There was a vision and an idea that was forming in my head. I decided to go all out on my own. I roamed the streets of Chandni Chowk and all the possible markets of Delhi to get the ornaments, accessories and fabrics for my design.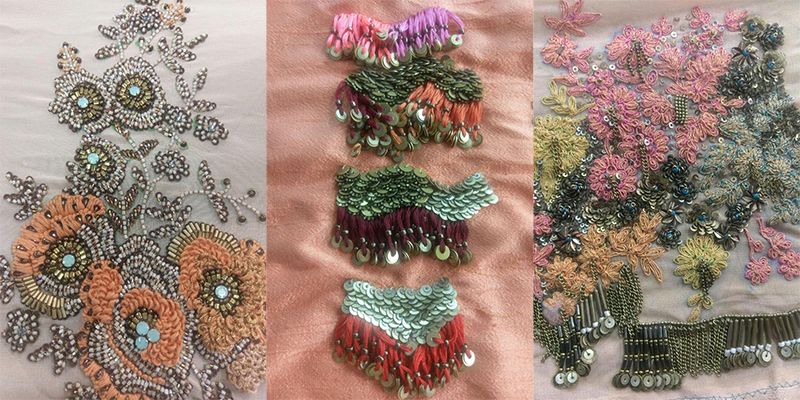 Design mocks of Kammos lehenga
Since a Mehendi function is all about fun and ease, I tried to go for a modern idea, a one-shoulder top with my lehenga. It had to come in a nice hue, with fun and colourful elements and a contemporary outlook in terms of the silhouette and embellishment work. In that process, I also made sure my fiance Kush and my family also co-ordinated heir outfits with my colour. My design team had many sleepless nights while making this dream lehenga.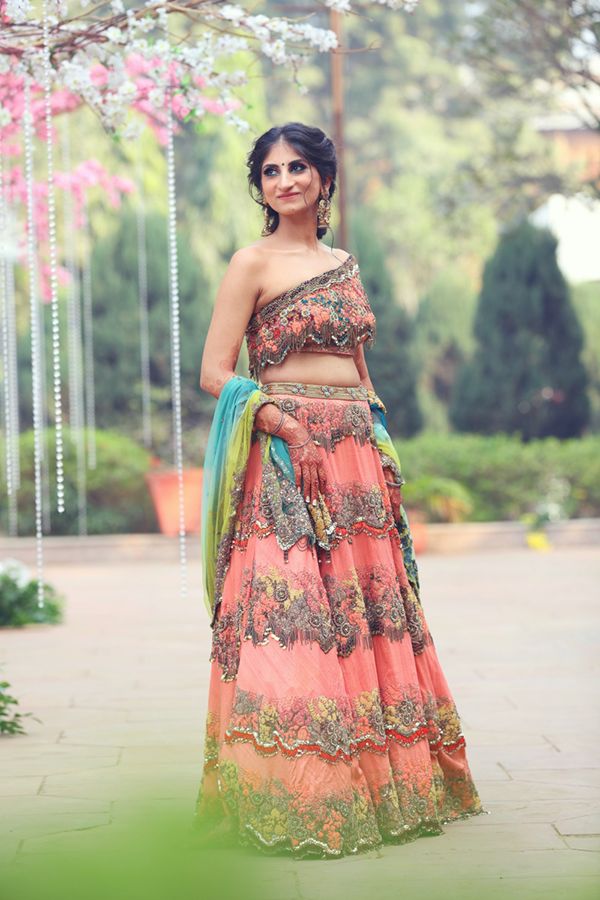 What do I love about it? The fact that it is traditional and contemporary at the same time and came with varied layers and lots of intricate embroideries. A beautiful lehenga crafted to perfection by me with raw silk and brocade with delicate net fabric for the dupatta. The lehenga was exquisitely hand crafted with metal coins and chains, various types of beads, sequins and bugle beads to add glamour. It needed a mix of techniques from french knot to dabka work to bring it to life. This outfit embodied everything I wished for my special day. And the interesting bit - Bylanes of old Delhi were my favourite hunting ground and that's where I found most of ideas and embellishments to get what I really wanted, in the end. How much did it cost me? After a lot of work, research and designing, the price was closer to  1 lakh