#FirstPerson - "Here Is How I Toned My Body Before My Pandemic Wedding"
BY Garvita | 19 Mar, 2021 | 4497 views | 4 min read
Whenever we discuss wedding planning, we've noticed one element mostly taking a backseat! Can you guess what? Umm.. yes, it's fitness! We do see brides focussing on diets or joining gyms but do we understand what workout is right for us? Also, with the Covid19 graph changing often and increased risk, it's tough to commit to going to the gym daily, especially with your wedding around the corner.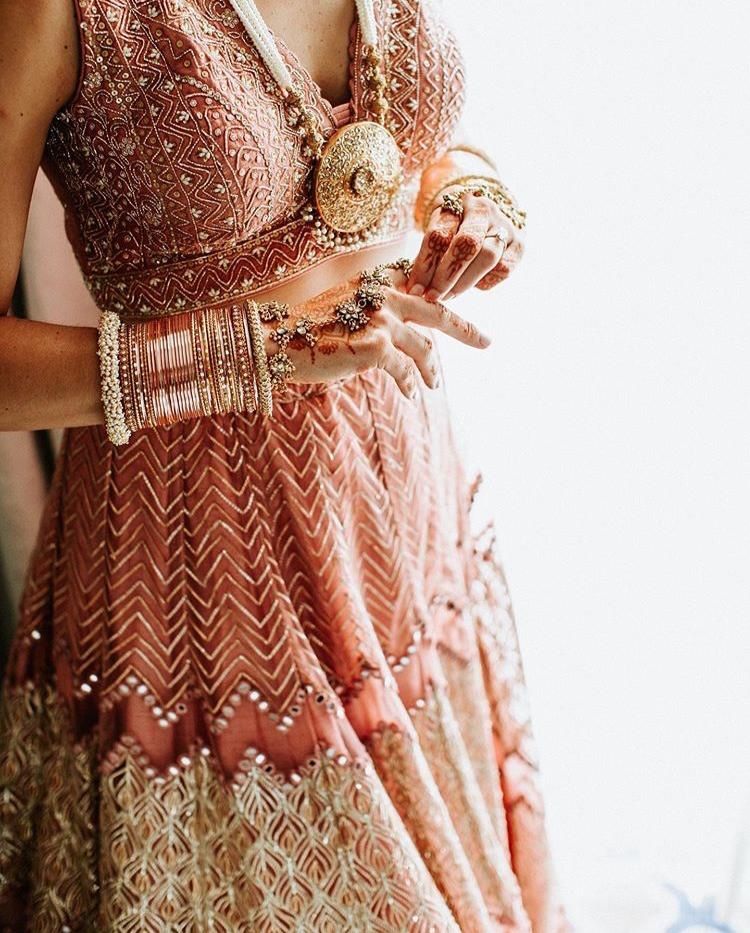 Image via Chamee and Palak
This made us curious about virtual fitness and fitness at home - We got a DM from a real bride talking about how she sculpted her body before her lockdown wedding. Her enthusiasm for the workout & its results made it worth sharing with everyone!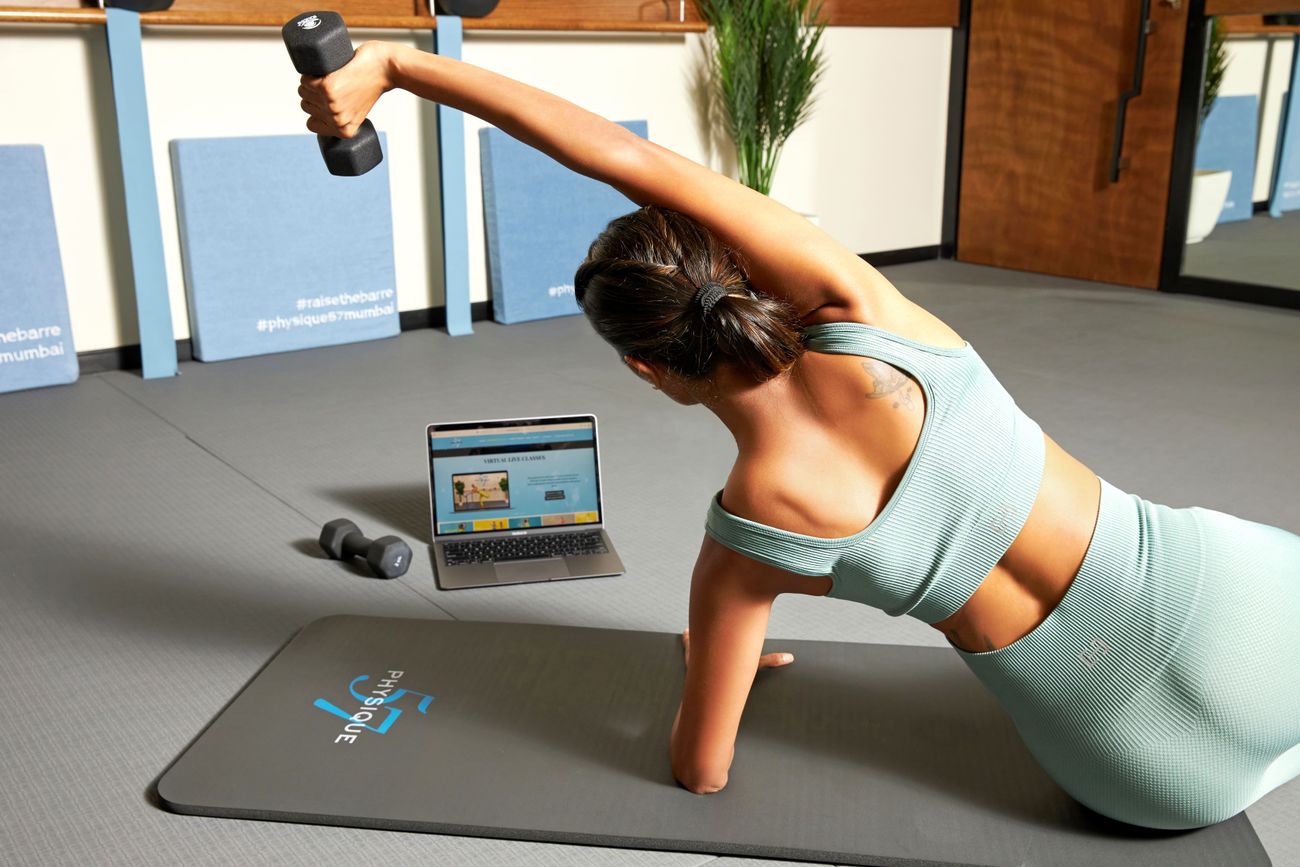 "Pandemic had already taken a toll on my mental and physical health, and with major changes being done to our wedding (we had to cut short our guestlist and moved to a backyard location to stick with the norms), I realised that it's time for me to focus on my health - body & mind. I didn't want to be a tired, lethargic bride on my special day (and that's exactly what the lockdown situation had turned me into). Since we had no access to gyms due to the lockdown I consulted my best friend, who got married last year, about the virtual workout classes she took while sitting abroad, and also, raved about it. That's how I got to know about Physique 57 India - A barre-based, minimal equipment workout that is easily done from home!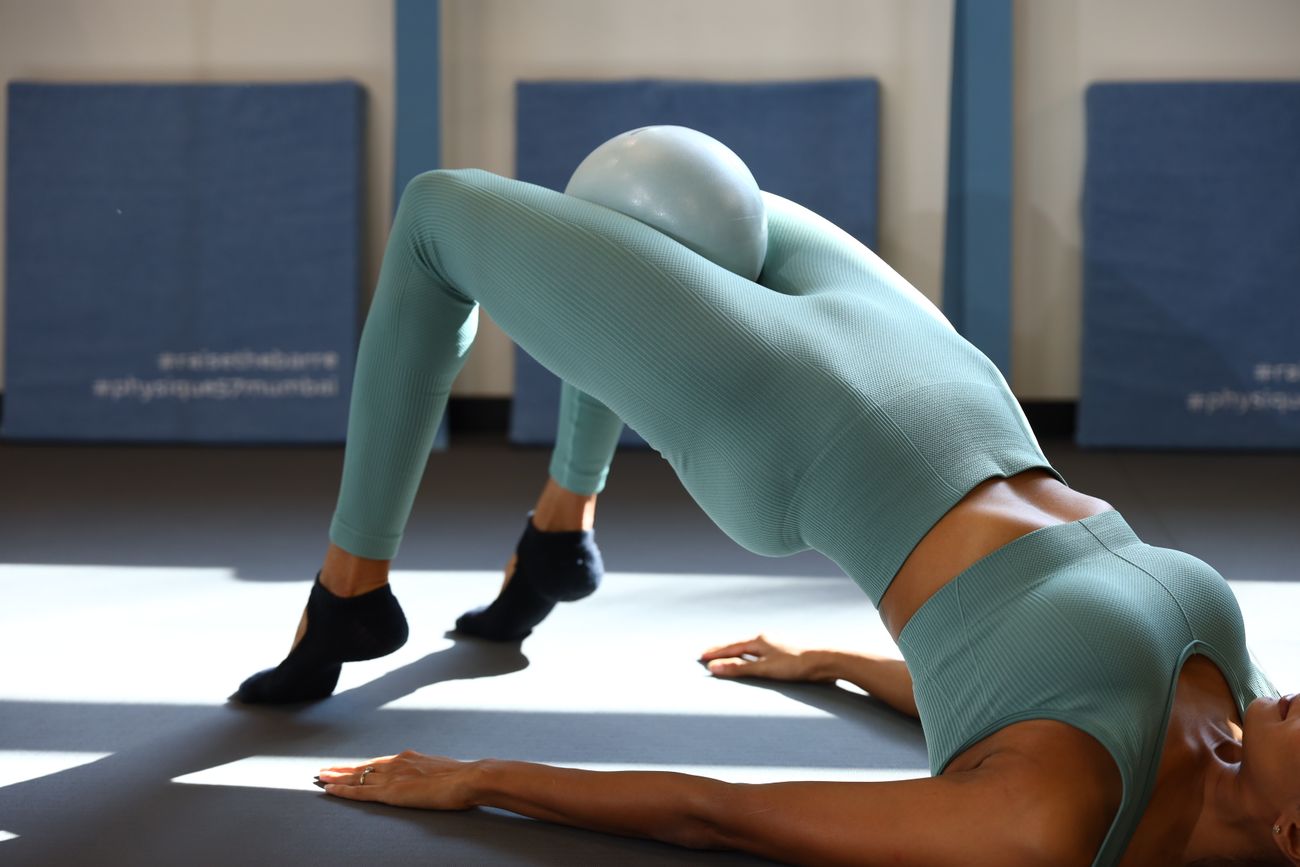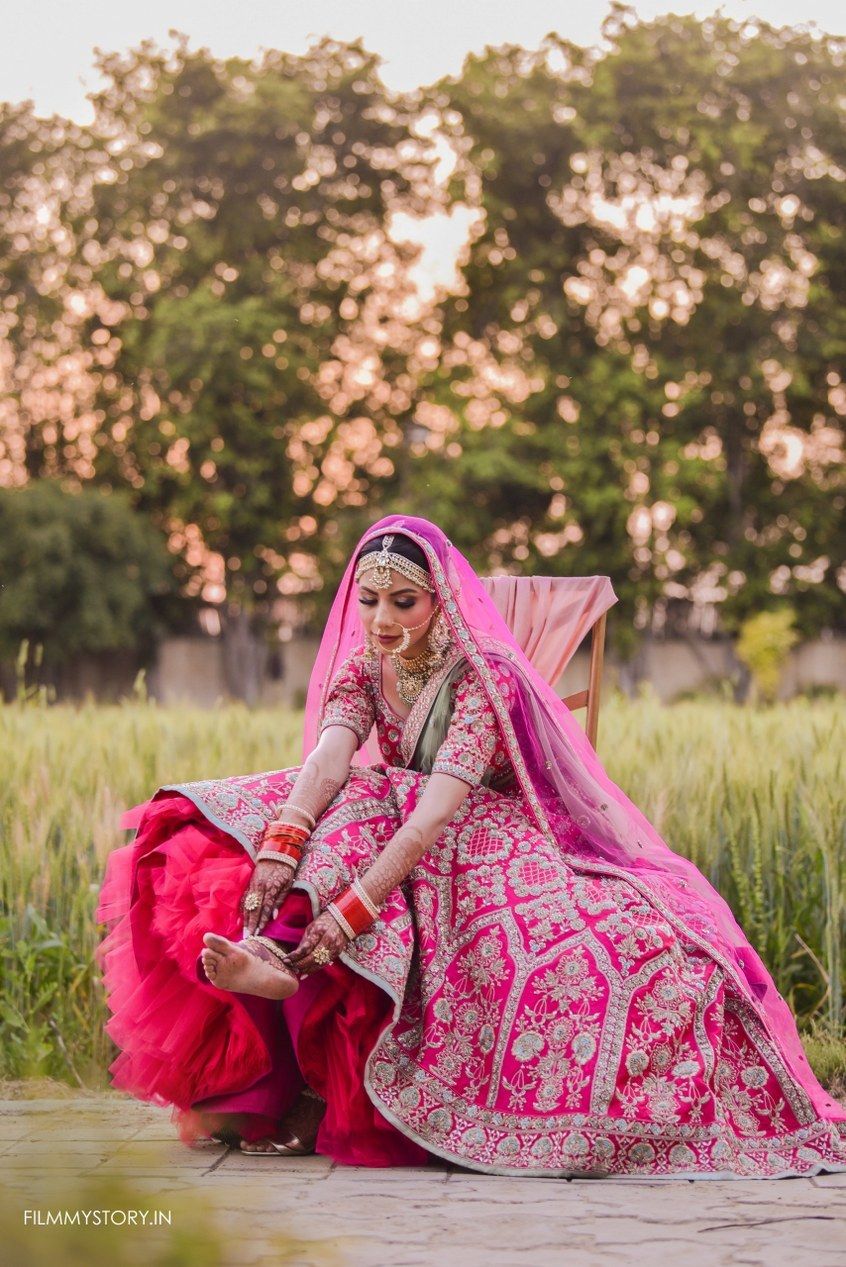 Image via Film My Story
I checked out the brand, and oh boy, I was instantly convinced to give it a shot. I enrolled for the Physique 57 online workouts (they have 5 classes a day, 7 days a week, so it was easy to get a workout in, despite my busy schedule!) and could see visible results in just a few classes.
Finally, the big day arrived and my squad was surprised by this fab body that I managed to attain in a couple of months. For someone, who has always left training mid-way, this was a huge achievement for me. Their internationally trained coaches pushed me to keep going. And you know what? My energy was on the next level even till the vidaai, wherein I have always seen brides super fatigued during the pheras itself. I was convinced it had something to do with the workout sessions. It not only transformed me from the outside but increased stamina and endurance overall" - shared, real bride Aakanksha.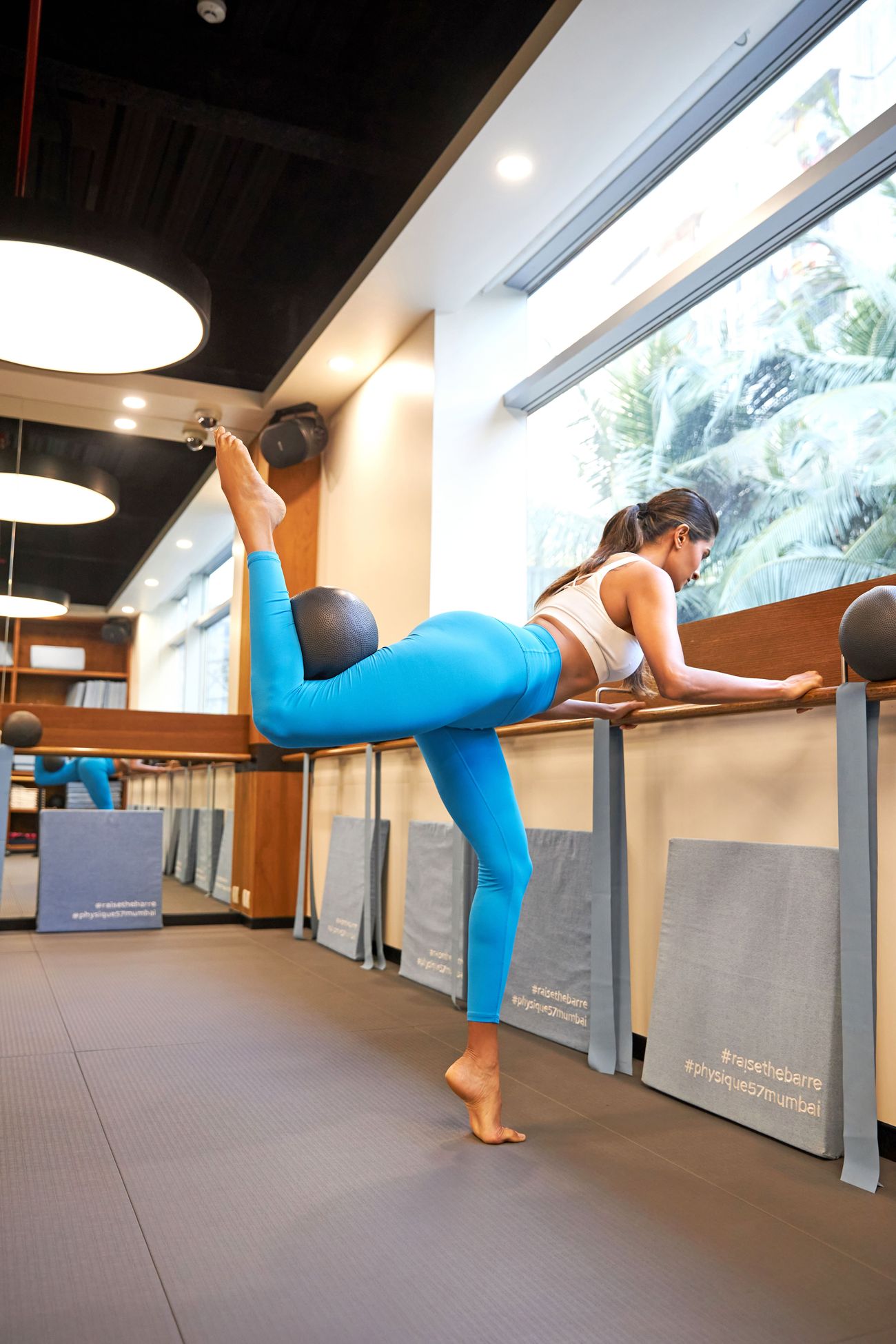 Aakanksha also told us that she plans to enroll in these classes again but this time with her mother! And we think it is a superb idea. To share all the details about this inspiring story, we requested her to tell us a little more info about Physique 57. So, do give it a read.
Key Highlights About Physique 57
- It is a barre-based workout method that uses moves that you love but with scientifically backed choreography for quicker results.
- Results in as few as 8 workouts.
- Their method blends innovative cardio and strength training sequences that create long, lean and sculpted muscles.
- They offer private sessions too!
- Offer 3 levels of barre classes + two additional formats - Back Body Sculpt and HIIT (High-Intensity Interval Training)
- In short, workouts that work for every body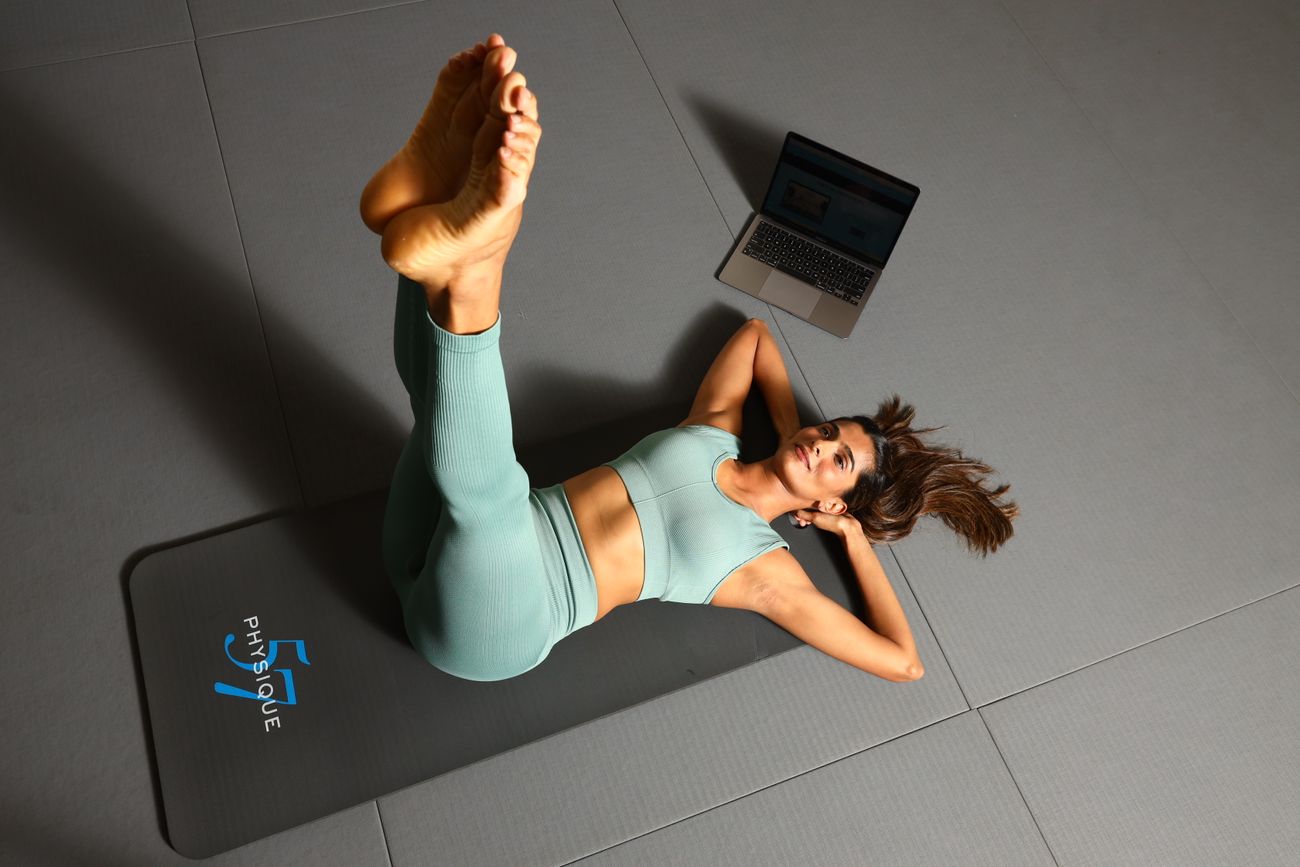 Whoa, looks like the 15kg lehengas won't weigh you down after this! This workout was developed keeping scooped back and plunging necklines in mind! Indeed, Sculpting Bodies, Changing Lives! 
Want to give it a try? Physique 57 is offering a free trial class to our readers! Click here to know more.
**Image is for representative purposes only