#FirstPerson: Here Is My Experience Of Buying My Sabyasachi Bridal Lehenga!
BY Sakshi | 26 Mar, 2019 | 72477 views | 3 min read
We see so many Sabyasachi brides, or brides who choose to wear lehengas by high end designers, but when you become a bride, it could just be the first time you step into a Sabyasachi store- after all, you might not have done this before! So how is the experience of buying your Sabyasachi Lehenga from browsing to finally getting your lehenga? We asked one bride to take us through her experience, so that it can help other brides-to-be, and avoid the entire experience from getting too overwhelming for them. Real Bride Chandni had a gorgeous wedding to her love Ichchit in Delhi, which was planned by Designer Events Inc★ 5 , and we got in touch with the bride to tell us all about her experience of getting her bridal lehenga from Sabyasachi, plus give a few pointers and tips! Over to Chandni, as she tells us all about it!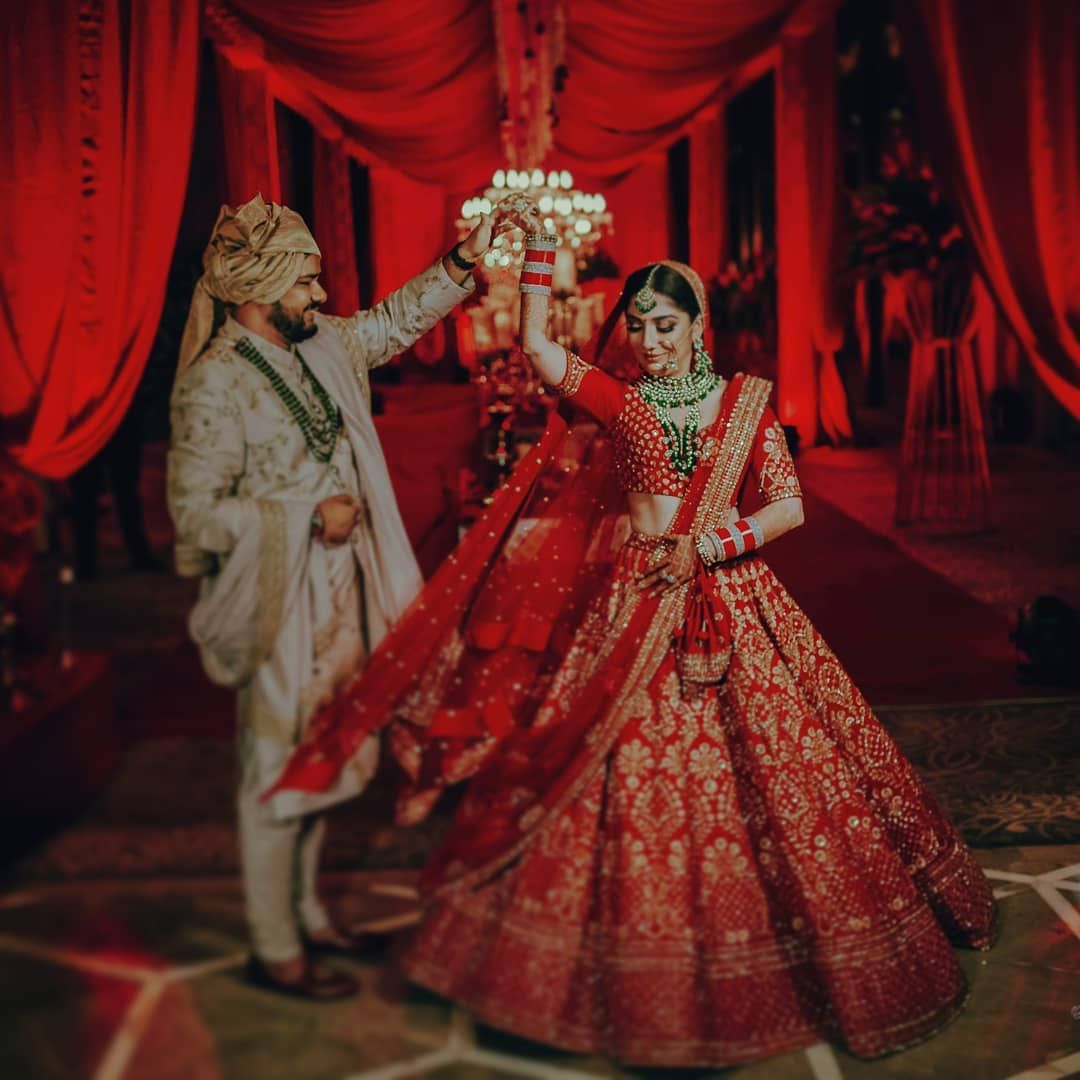 Why Sabyasachi?
I am from West Bengal, so I had heard about Sabyasachi as a designer here when I was very small. Then came his show 'Band Baja Bride'. I was fascinated by the way he dressed the brides and his collections were elegant and classy. That made me decide that I would opt him for the most important day of my life!
What is the ideal time to start browsing or visiting the store before the wedding?
I started visiting the store 8-9 months before my wedding. They require at least 3 months for the order and that's ideal for one to order from his latest collection as well!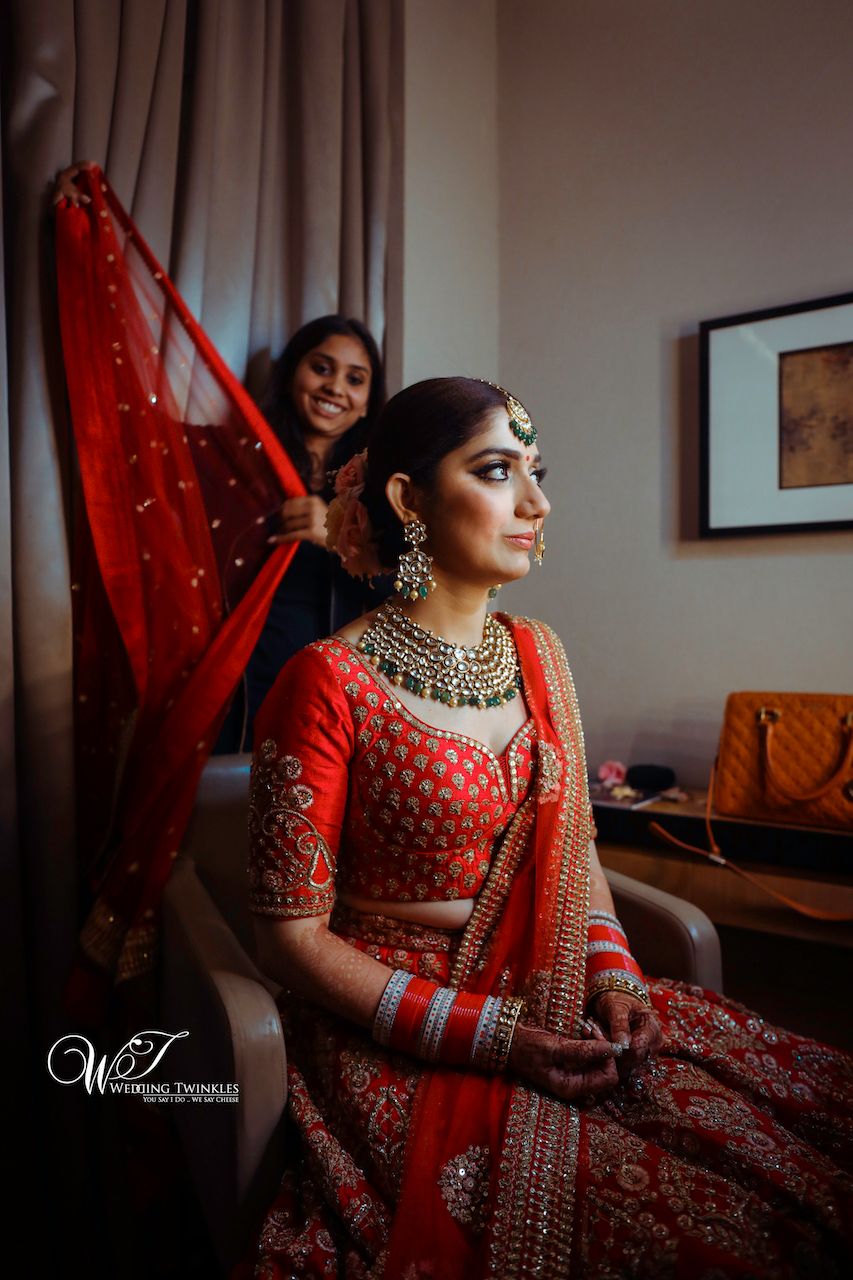 Which store did you go to, and how was the experience?
I went to almost every store of Sabyasachi (Kolkata, Delhi, Mumbai) to decide on my wedding lehenga and finally ordered the 'Anarbala' lehenga in red from Sabyasachi Kolkata, Topsia branch. The staff at this store is very courteous and helps you choose the right outfit. I was very confused and finally after trying lehengas from the new and old collection, I went with the lehenga from his 2018 collection 'Kesaribai'. Miss Jaswinder, the store manager was very professional and tackled all my tantrums efficiently! Overall a wonderful experience !
What was the timeline of getting your lehenga?
They ask you to place an order at least 3 months before the wedding date. I was asked the same. We placed the orders of my lehenga and my husband's sherwani in September and it was delivered in November. Perfect fitting and it required no alteration at all!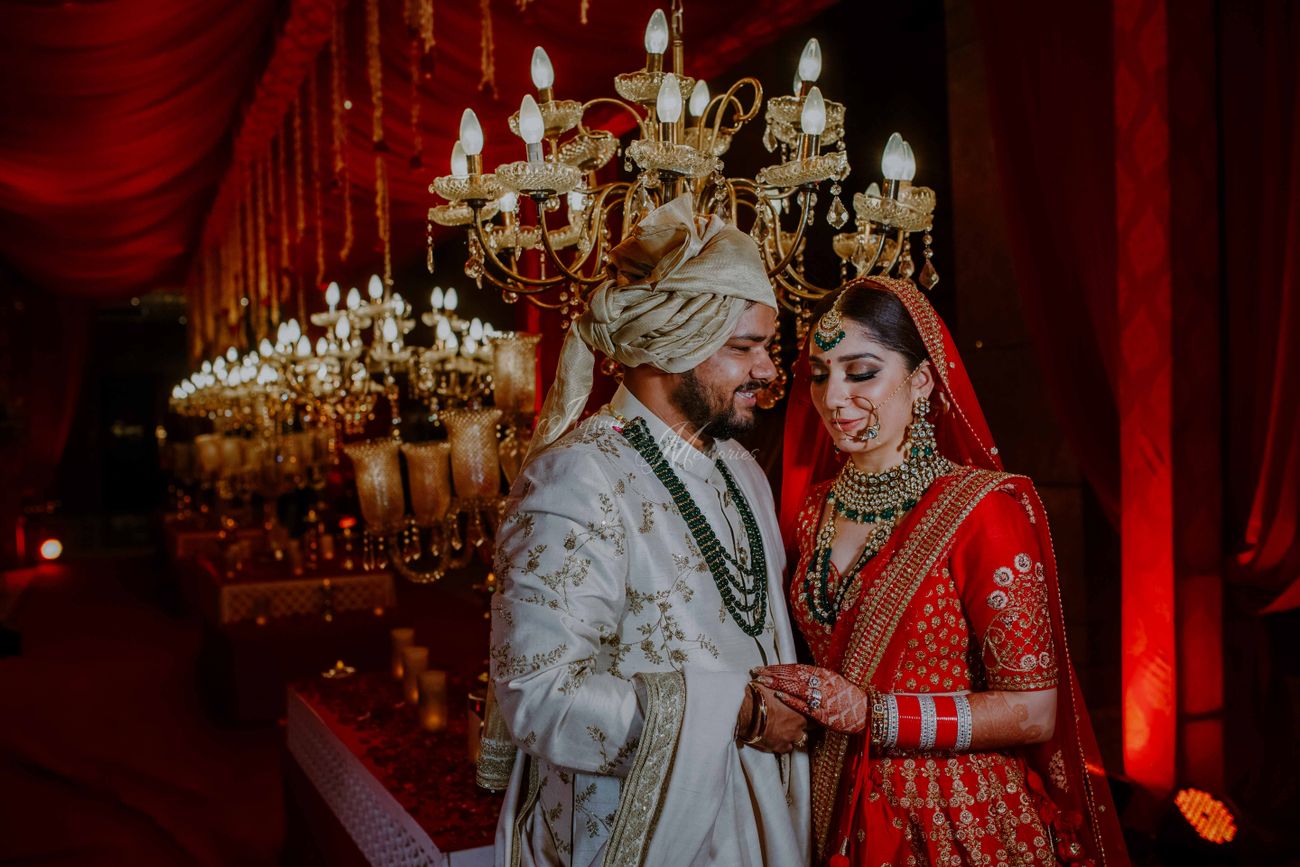 Are they open to customisations and mixing and matching?
No. Unfortunately they aren't. I wanted them to get our names embroidered but they refused. They aren't open to customisations.
What is the payment pattern?
They take the payment 100% in advance.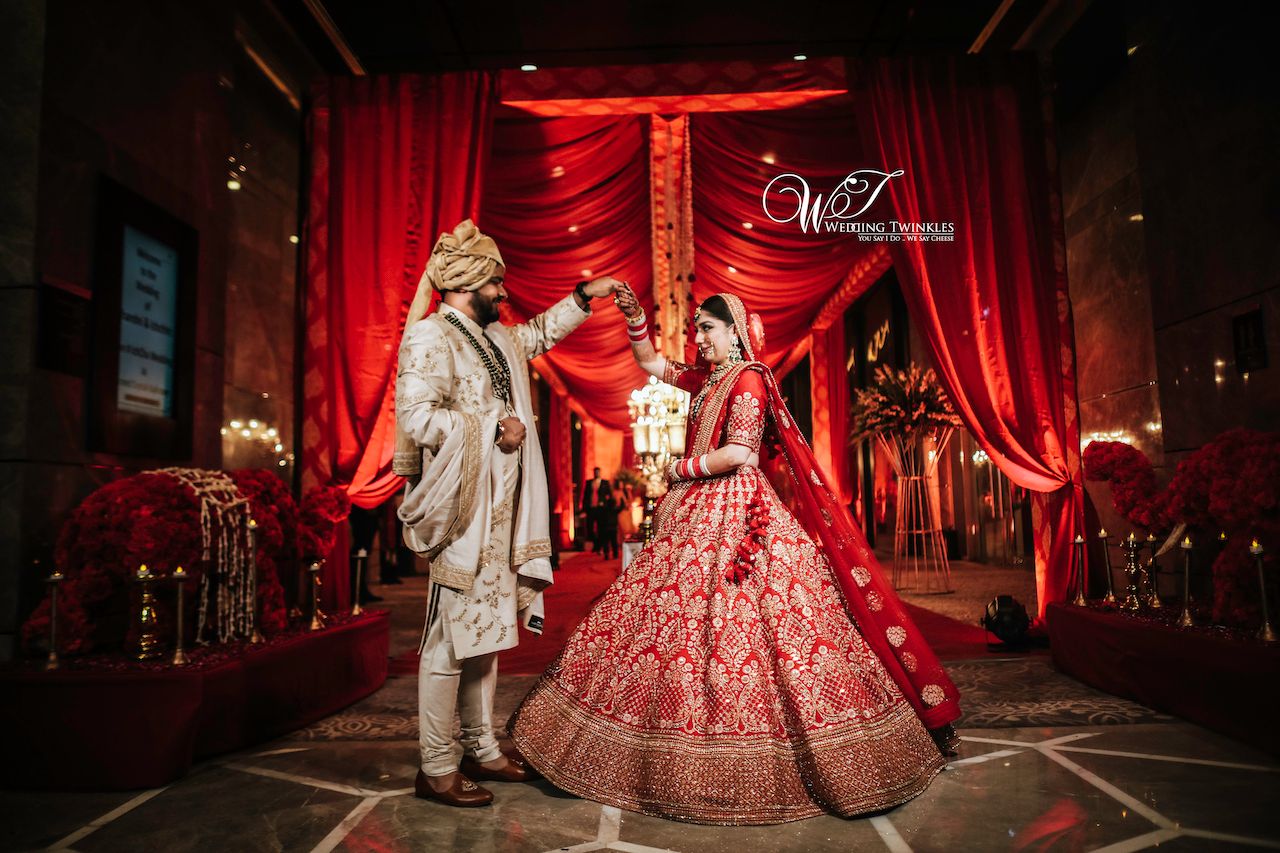 Any other points or tips for fellow brides who want a Sabya lehenga.
It was the best experience being a Sabyasachi bride. The lehengas might be expensive, but the intricate work and quality make up for the same. A must choice for the most special day of your lives according to me!
Vendors: Wedding Planners : Designer Events Inc★ 5  Photographers: Infinite Memories★ 4.7 and Wedding Twinkles★ 3.5
We also #Spotted other wedding lehenga designers here on WMG with the latest collection online!