#FirstPerson: "I Had A Wedding Where I DIY'ed All My Outfits & Ideas"
BY Guest Author | 07 Dec, 2017 | 984 views | 3 min read
We can't help but appreciate brides who put in an extra bit of effort on their big day, and this bride, well she put in a lot of it! Imagine a wedding where all the outfits have been customised by the bride herself, and the decor is DIY, done by the family members... impressive right? Over to Manika now, who tells us all about her wedding and outfits!
Meet Manika and Puneet
 
The Customised Outfits...
Sagan Lehenga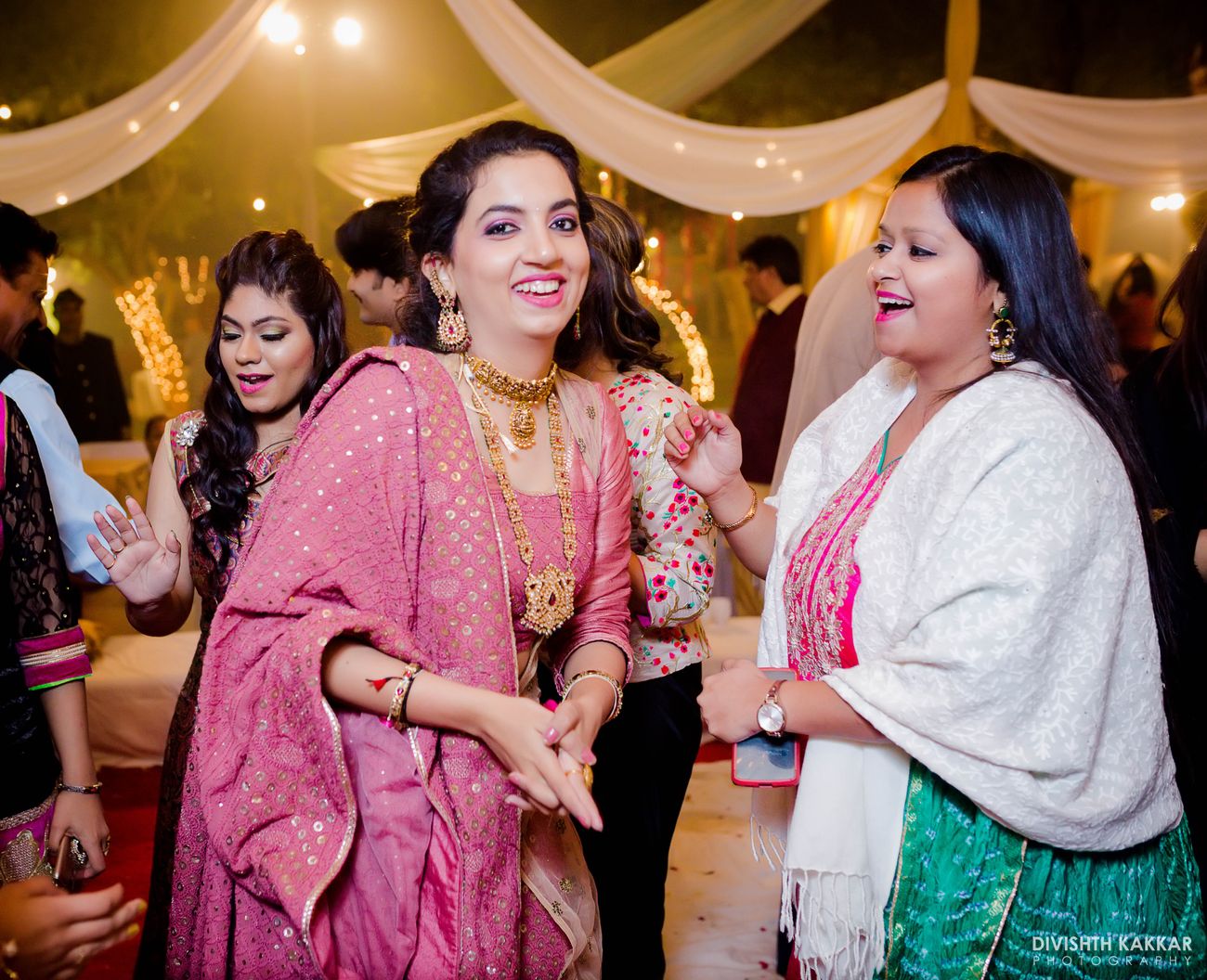 This one was an onion pink chikankari wrap around lehenga with a corset blouse, bought raw from Chandni Chowk, dyed & designed later. For the Sufi Evening which was later in the day, I got a second silk blouse with sleeves made with the same Sagan lehenga, added with a dull gold embroidered anarkali jacket and adorned with my mom's polki & temple jewellery.
Mehendi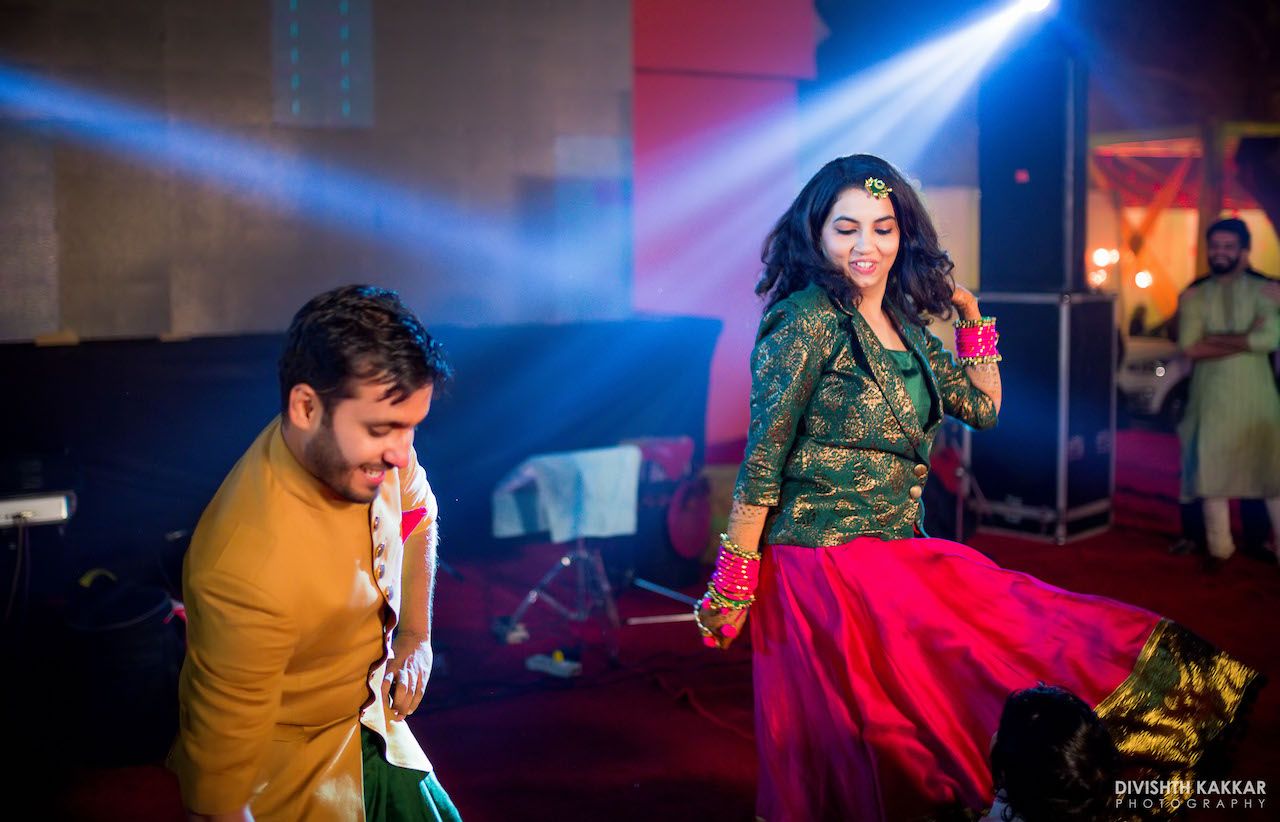 Since this was the  Family Olympics event, I wore a peach pink tied lungi skirt dress, paired with jewellery from Tribe by Amrapali. On the Mehendi eve, I wore a bottle green brocade jacket with quarter length chanderi silk lehenga with loads of gota jewellery from Kinari Bazaar, Chandni Chowk.
Wedding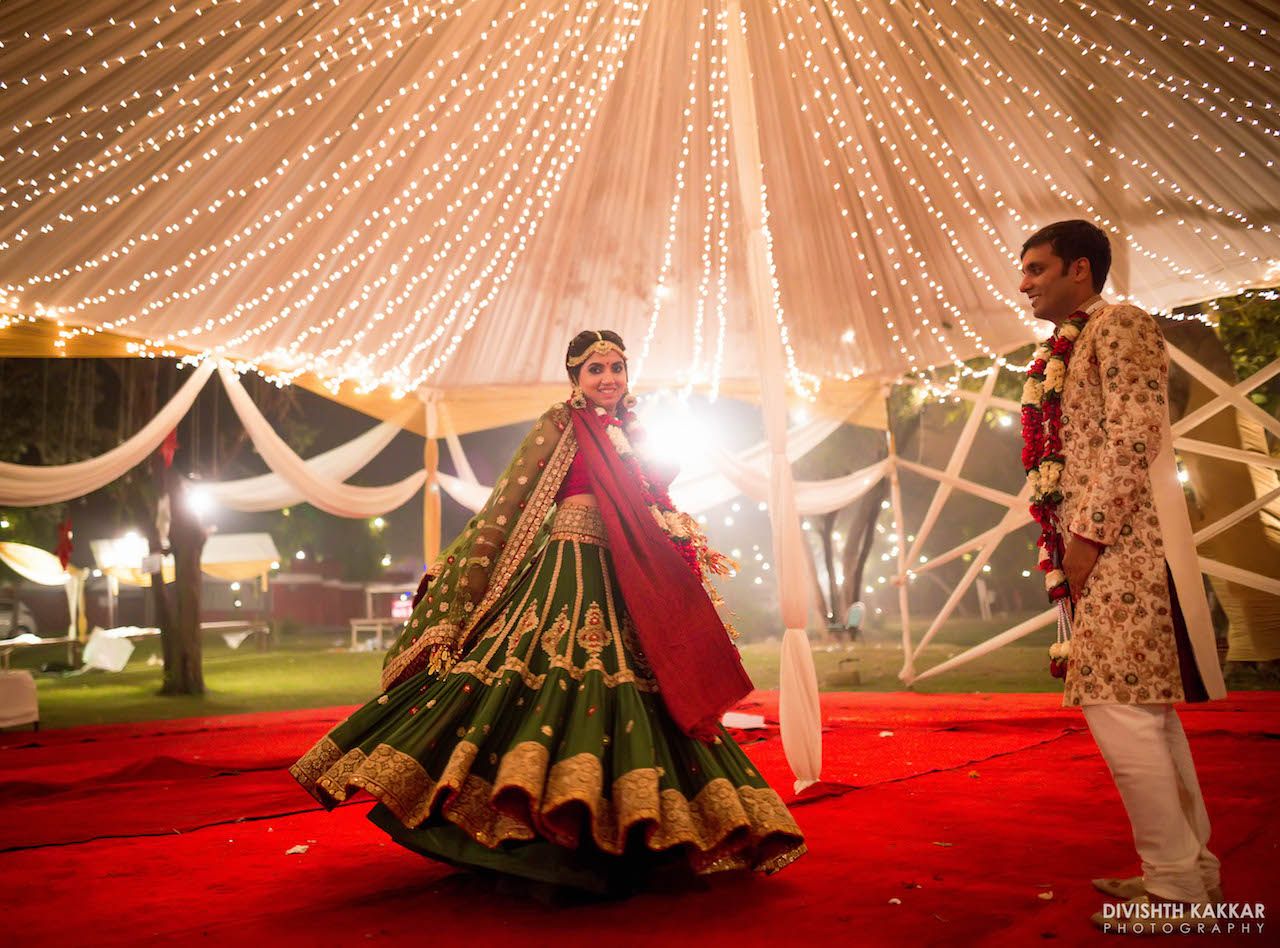 For the wedding, I customised an olive green & maroon pure georgette lehenga with dull gold & beige threadwork, the design was inspired by Sabyasachi. My sister's twin daughters were my bridemaids with the same lehenga along with a mini chura too!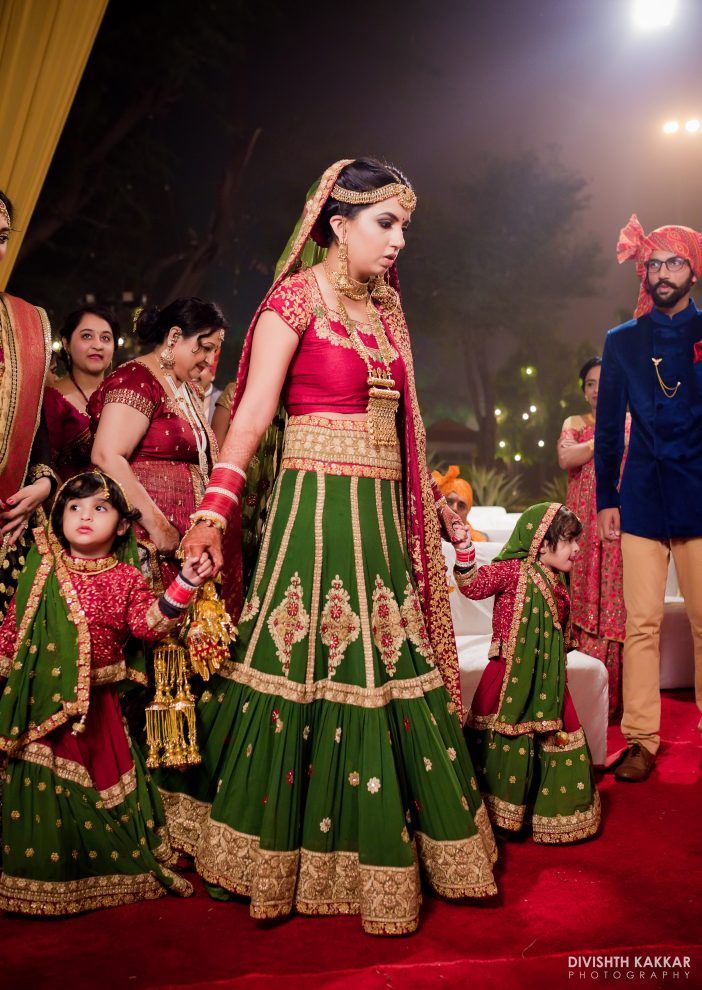 With my lehenga which was pretty light, I wore super heavy dream jewellery (pure silver jewelry coated with antique gold) which was customised by Dau Dayal Sons, Dariba Chandni Chowk. I chose pure silver instead of artificial or pure gold because I wanted to keep it forever with me & didn't wish to splurge lakhs on it!
The Decor & Unique Ideas...
 "Puneet and I were best friends since childhood, studied together, worked together & ultimately our family arranged the marriage to share life together! My father & my siblings made our wedding super special by arranging it at Surajkund Mela Grounds and they DIYed the whole three days which included a massive three-day extravaganza where both the families stayed together.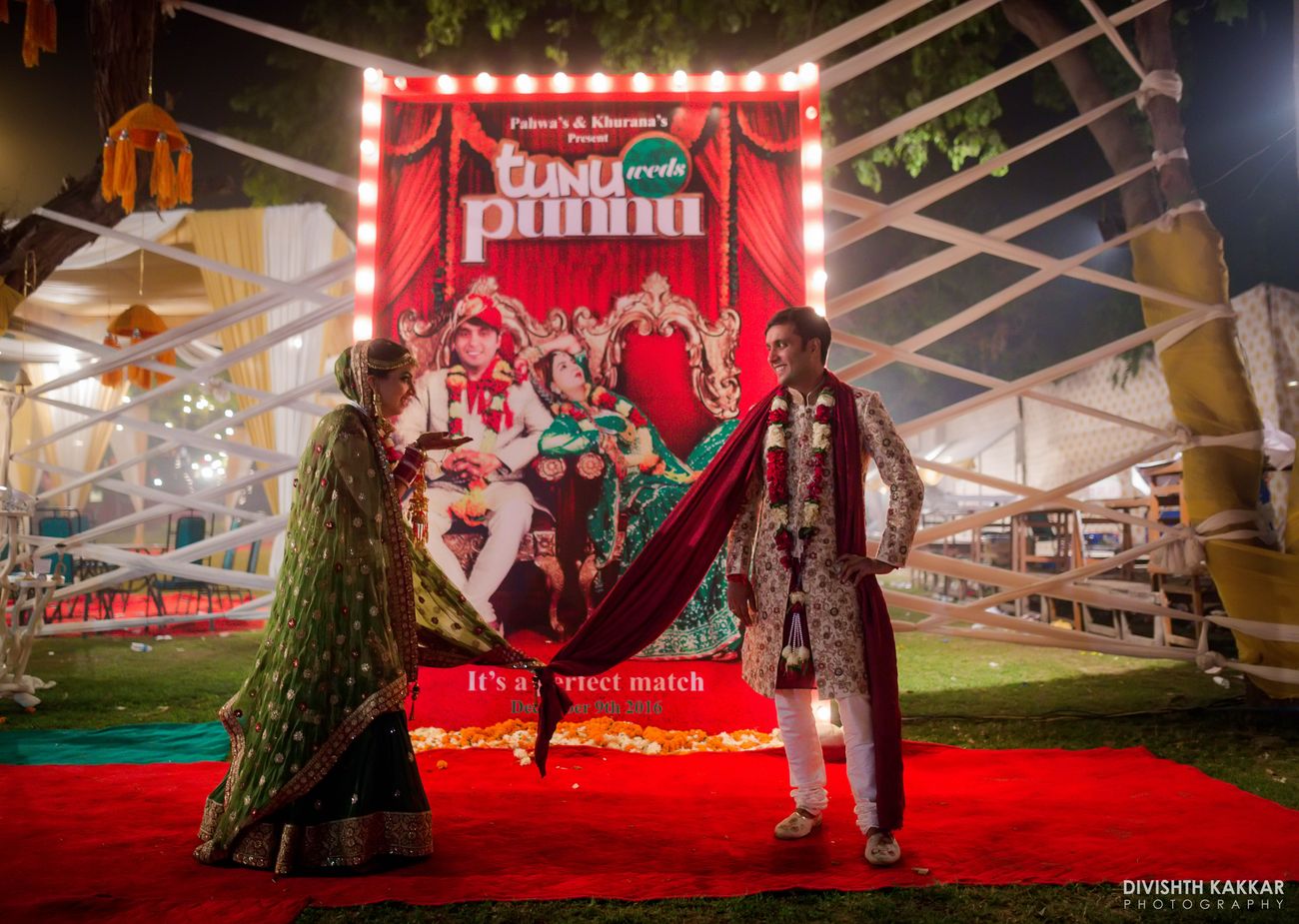 "We began with day sagan, sufi live music evening (danced like crazy people on songs like Tumhe Dillagi Bhool Jani Padegi :D ), Family Olympics (musical chair, rope pulling, spoon race, golgappa eating competition & the most special game was "groom had to find his bride to be blindfoldedly" out of all the girls & obviously he won), Mehendi Mela (an actual mela with all the mela things.. parrot astrologer, desi candies, camel rides, gun games, churan wala, punjabi folk singer & dancers and what not) Fashion Walk for all the couples, & then finally a super emotional yet happy 
wedding
 day with all the rituals. The venue turned out super beautiful with DIY decor done by my family, and all the 200 guests loved every moment of our 
wedding
!"