#FirstPerson: I Rented An Outfit For My Wedding So I Could Splurge On My Honeymoon .
BY The WMG Bride | 22 Oct, 2016 | 9842 views | 3 min read
There are many awesome things you get to do at weddings - dressing up to full glory being one of them. What we don't like though is the "after-wedding" phase - where you look at your wardrobe and wonder if you really made the right choice in picking a back-up lehenga. Or if you are short of storage space or just plain hate the idea of wedding clothes lying in a corner for years for no reason. So when two recent brides decided to take the rental route via Flyrobe, we had to know what they thought of.
Ayushi, Photographer at Wedding Salad Says: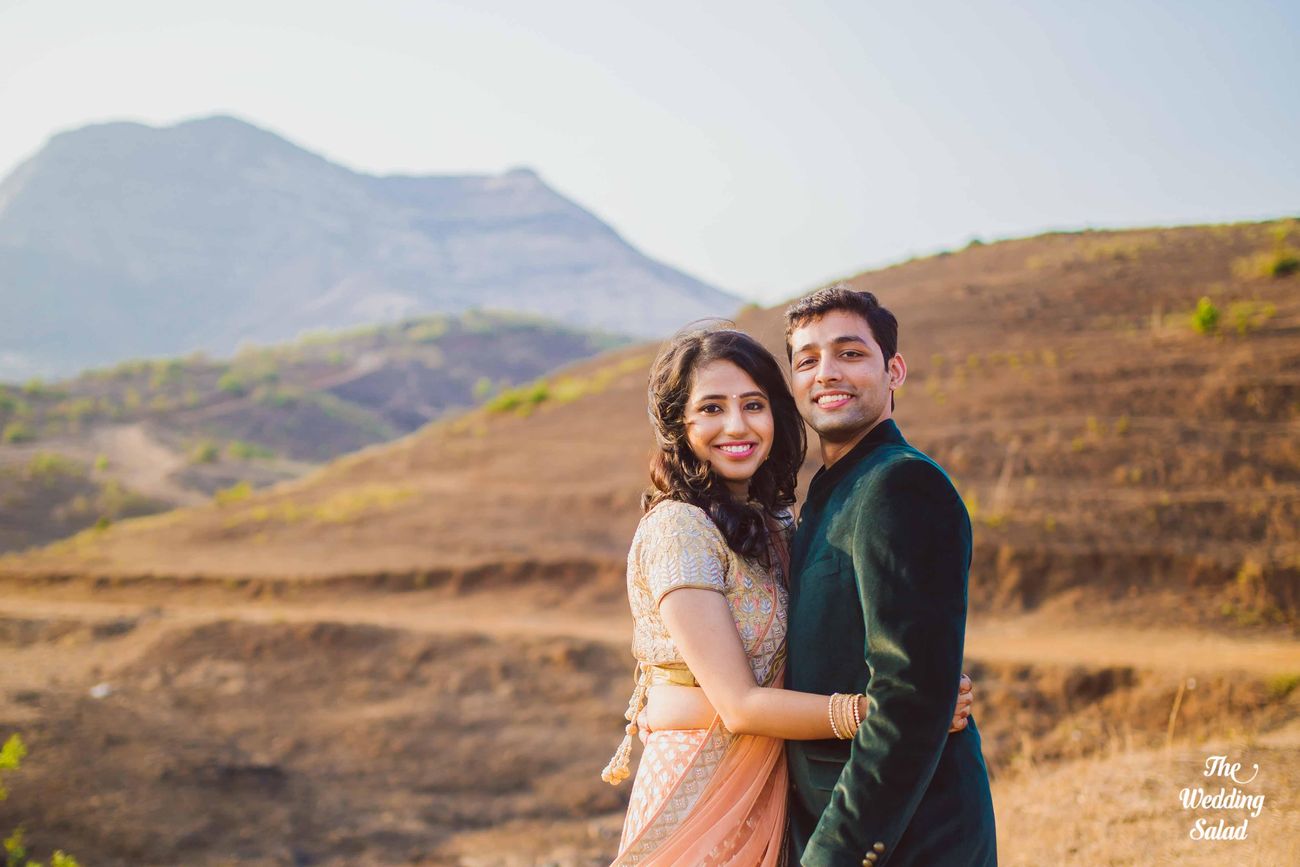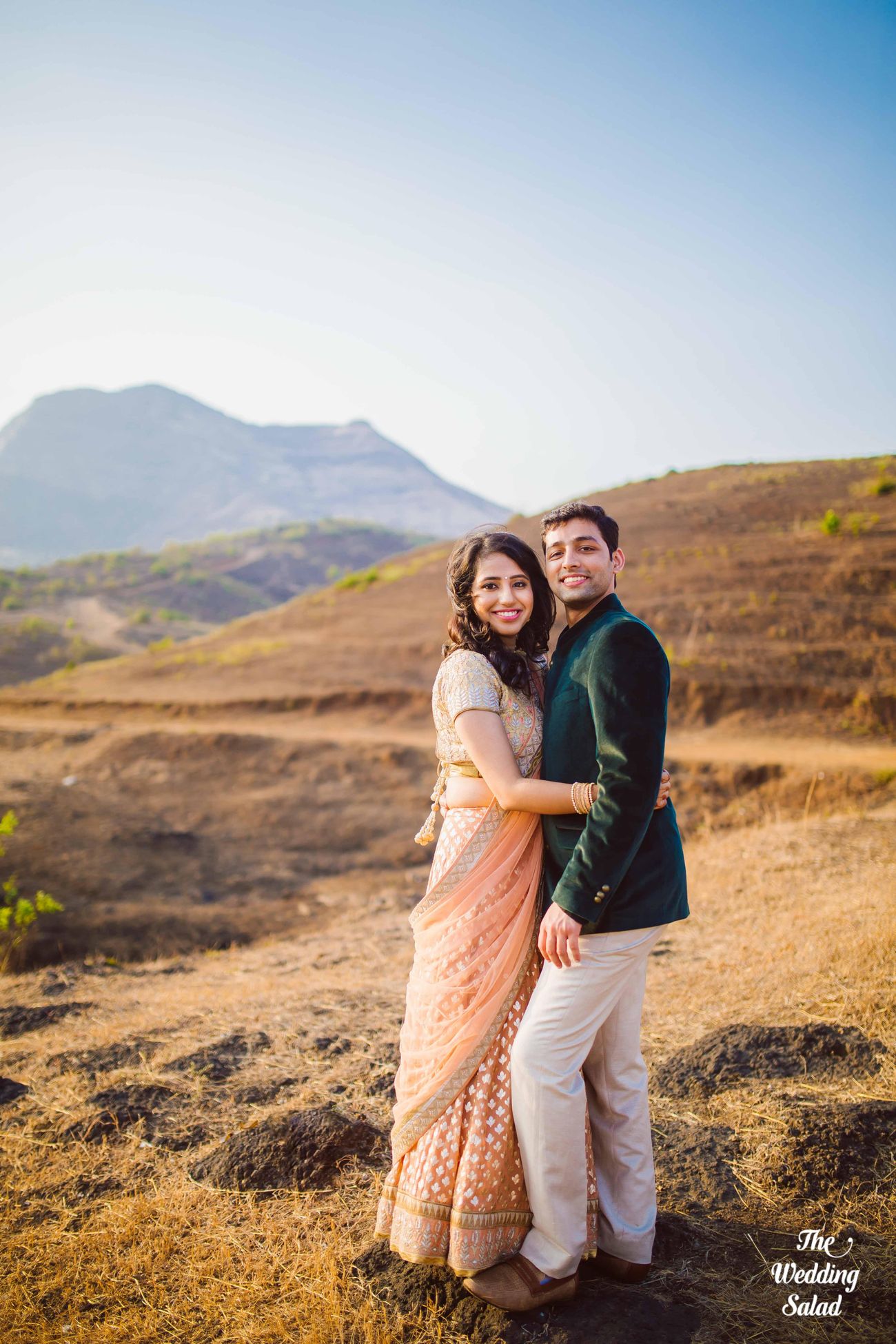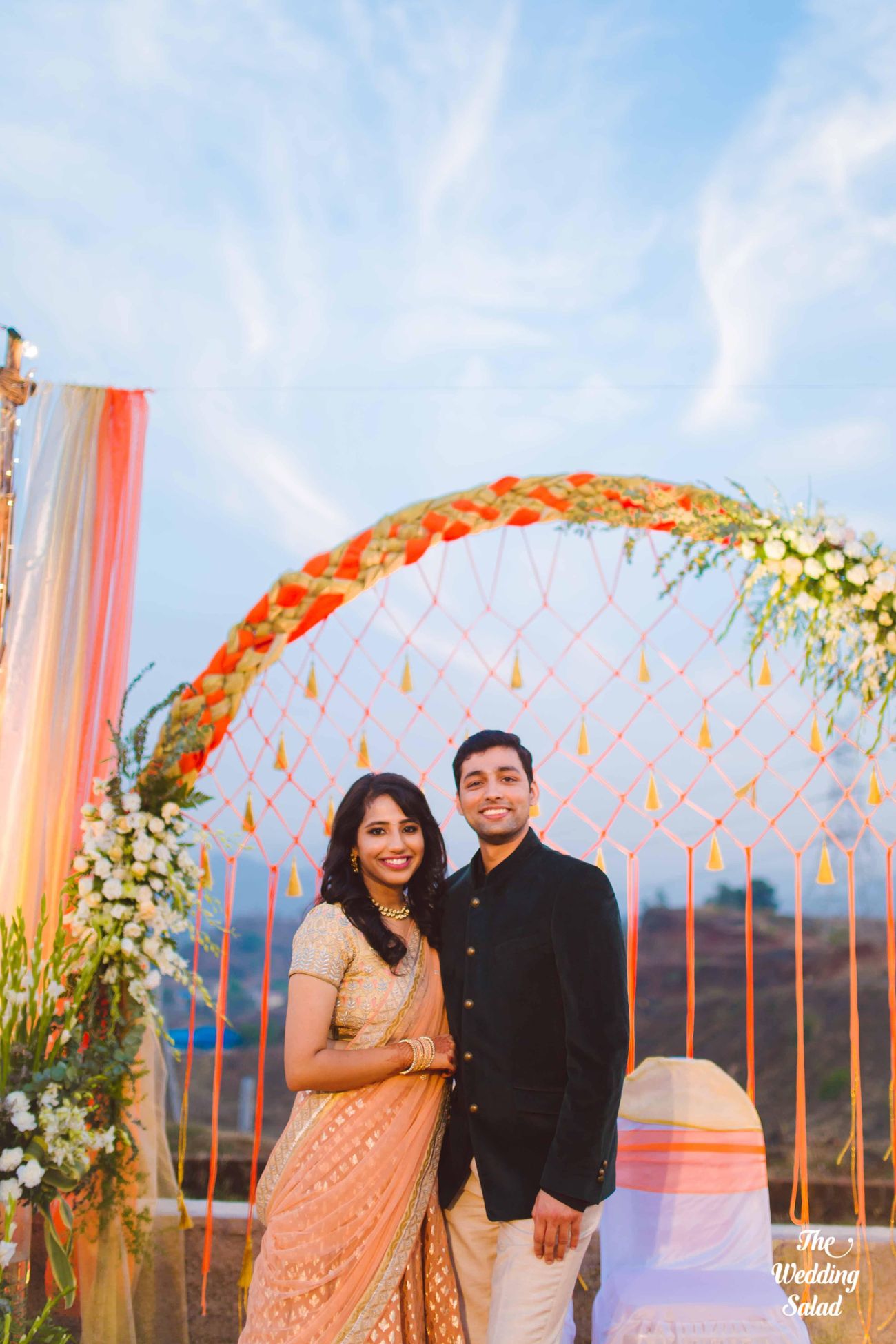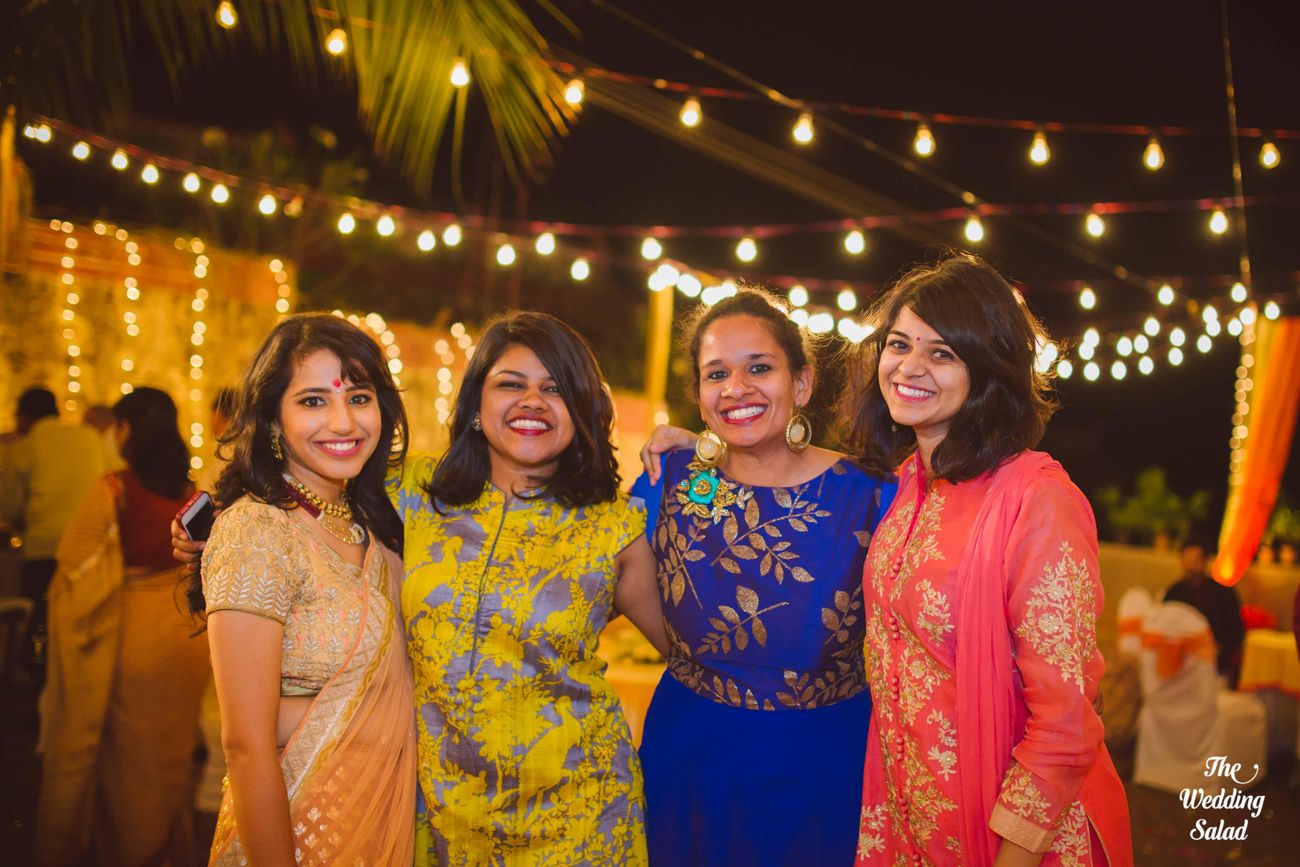 "I rented a peach Anita Dongre lehenga for my engagement through Flyrobe which cost me around Rs 15,000 - that's it ! This was a last minute call and Flyrobe was my saviour because the outfit I had initially planned and got made did not turn up as per my expectation. It could be something I could wear to a friend's engagement, but not my own. So I booked the lehenga on Flyrobe 5 days in advance- chose all the three outfits which I liked. Their wardrobe assistant came home and showed me all 3 in person, out of which I chose the peach lehenga. It was a bit loose but they sent me the altered lehenga packed and ironed the very next day. All I had to do was to just carry it to the venue!
It was perfect and turned out to be the best choice. It makes a lot of sense to rent outfits for yours or other people's weddings as you can not only save money on something you might never wear again, but also get what you're looking for. Renting from Flyrobe has been a good experience always. They were very prompt and I'd highly recommend it!
---
Aishwarya, a Fashion Editor at Flyrobe Says: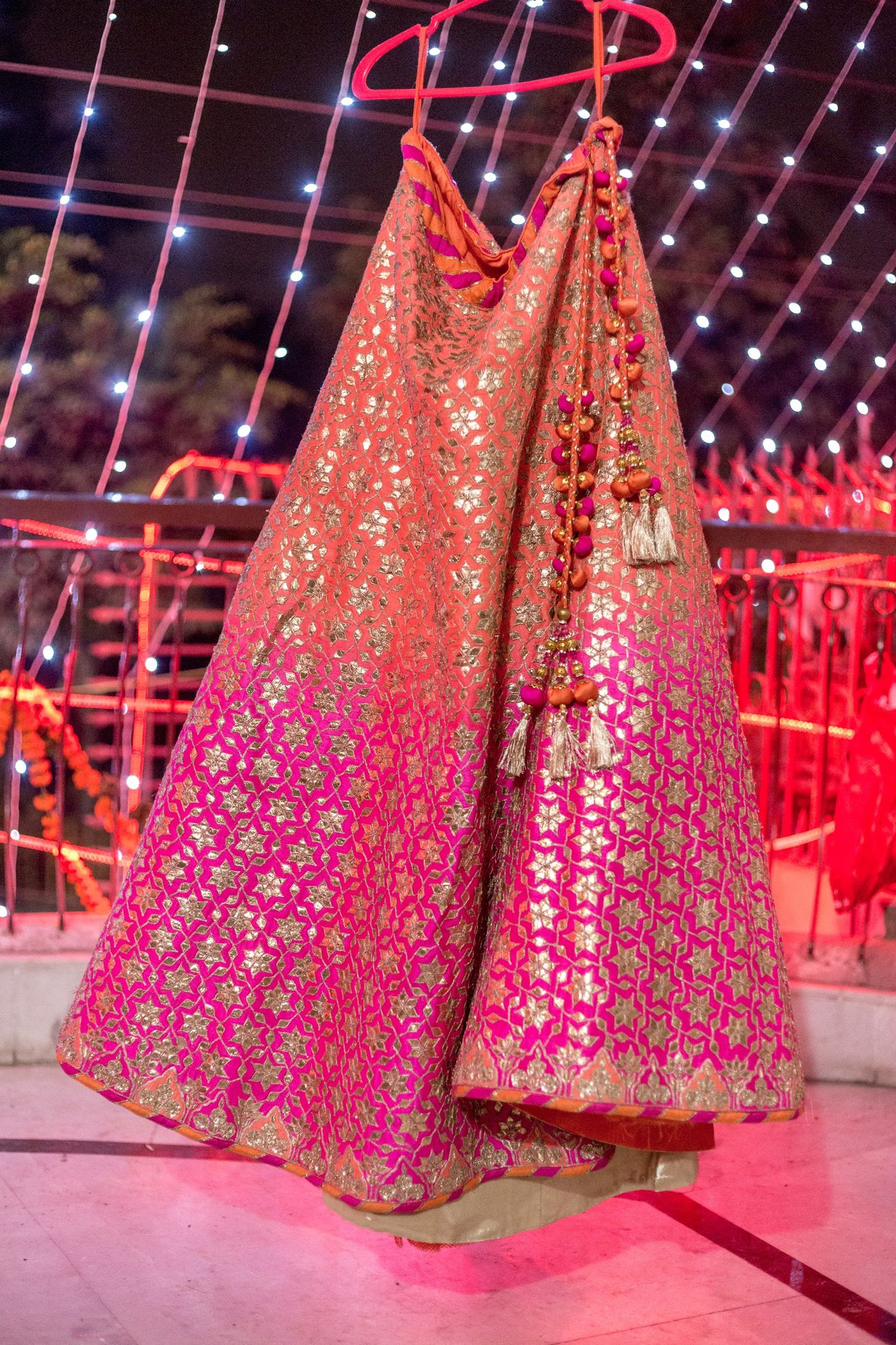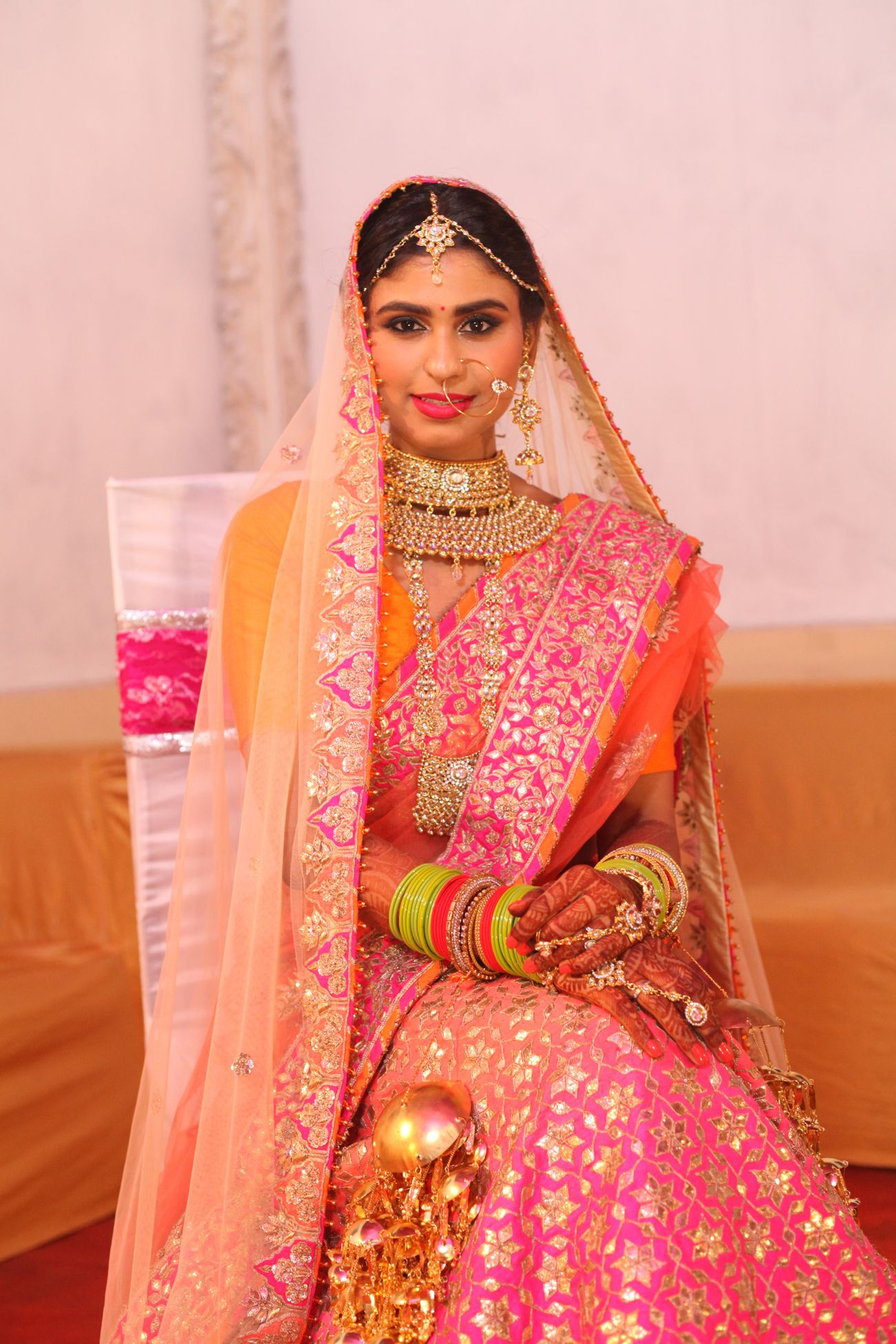 "Being a part of Flyrobe since its beginning, renting for my wedding wasn't an alienated idea to me. But it wasn't easy either.Like every bride, I wanted to look ravishing on my D-Day. And knowing how much my parents were already spending on the venue and all, I didn't want them to spend like a lakh or more on my outfit that I would have never ever worn again. Plus I wanted to splurge more on my Honeymoon (which was a month-long affair) than on my wedding outfit.So I picked this beautiful Zari gota patti outfit worth 1.5L at just 17k! You see that difference? It's a huge one! It was custom fitted to my size. To convince my folks, I got the home trial done so they could see it in person and everyone simply loved it! To complete the look, I chose this beautiful kundan choker set. I practically saved more than a lakh! Then for the Mehendi, I was very clear that I wanted to wear this designer label called Surendri by Yogesh. It's colorful, young and vibrant. And the moment I saw this sunflower maxi on Pernia Qureshi, it was love at first sight. So I quite liked my look - easy, breezy and gypsy!
Best part about renting these outfits is that am not sleeping with them regretting my decision of buying these utterly expensive outfits! Plus, with all the money I saved, I could splurge on my honeymoon and plan trips for the future.
---
WMG X Flyrobe