#FirstPerson: I Wrapped Up My 'Sister Of The Bride' Shopping in Chandini Chowk With 5 Outfits In Under 50K !
BY Sakshi | 19 Aug, 2019 | 28282 views | 3 min read
What happens when a wedding planner goes shopping to Chandini Chowk with 50K in her kitty for her sister's wedding? Well, a lot of shopping that's for sure! We were surprised to know that Kaveri from Designer Events Inc★ 4.9 managed to wrap up her 'Sister of the bride' shopping in a budget of 50k, and mind you, got 5 outfits in the price and the jewellery and accessories to go with it! So over to her as she tells us all about it!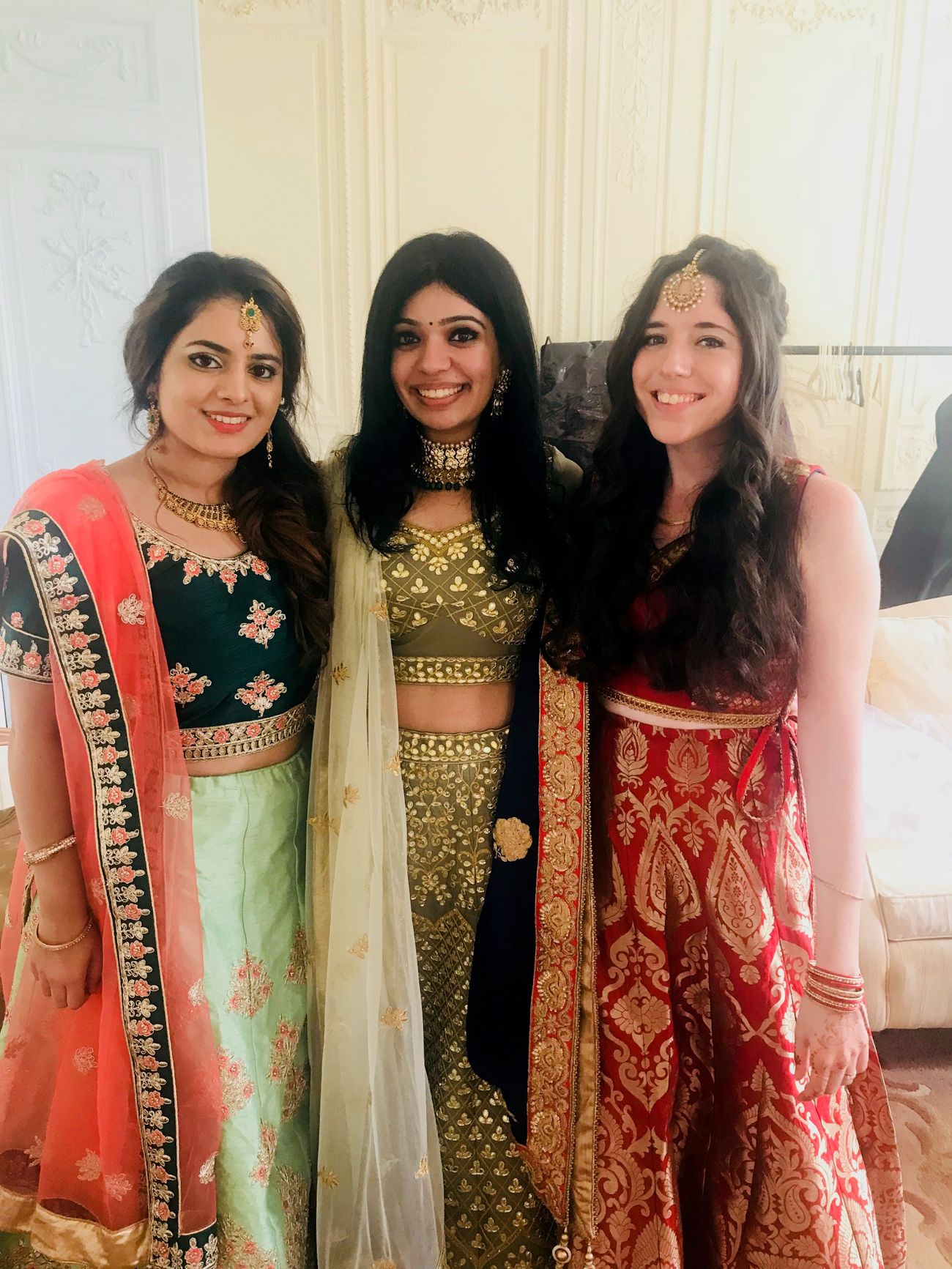 "It was my most favourite cousins wedding happening in London, and I did not want to wear anything from my existing wardrobe, nor did I want to send a lot. I budgeted 50K and these are all the amazing outfits I bought."
Sangeet & Wedding Lehenga for INR 18,000 total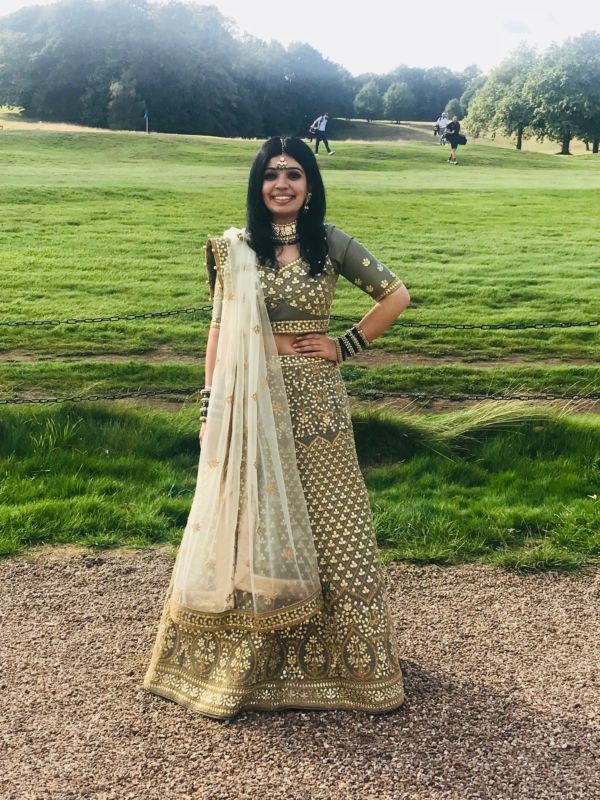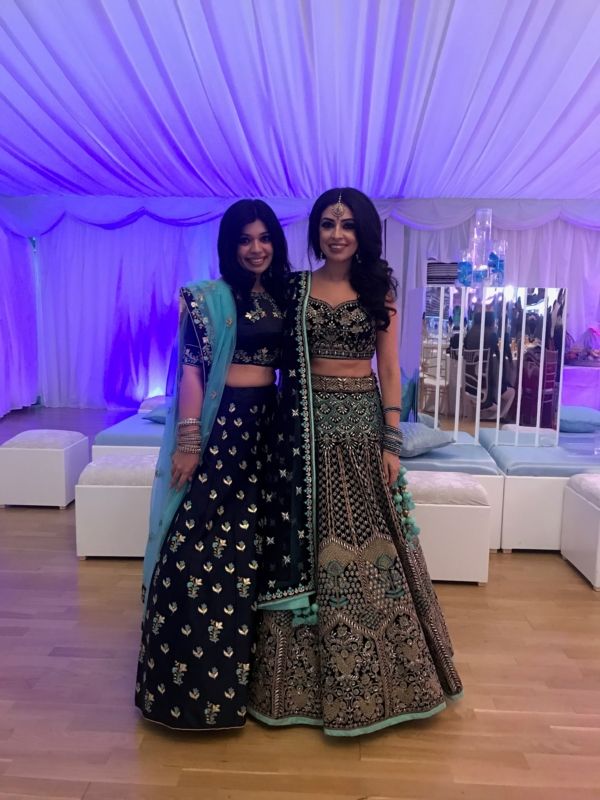 Picked up the Sangeet and the Wedding lehenga from this store called Swayamwar Design Studio, Chandani Chowk in INR 18,000. They stitched the lehenga for me and put the latkan on the chunnis, I just got the blouse stitched.
Mehendi outfit for INR 5000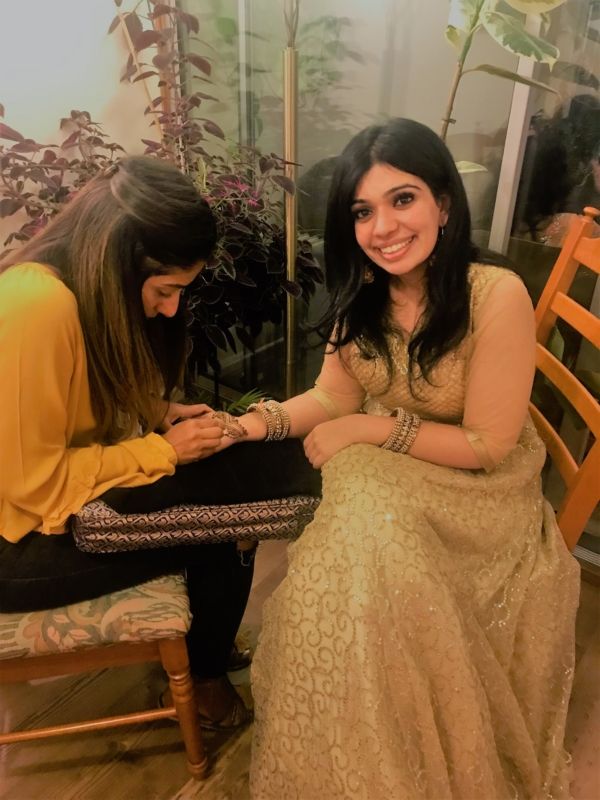 I picked up this outfit at Chaabra 555 for INR 5,000. It was very loose on me, I just had to get it fitted from my tailor.
Haldi outfit for INR 1450!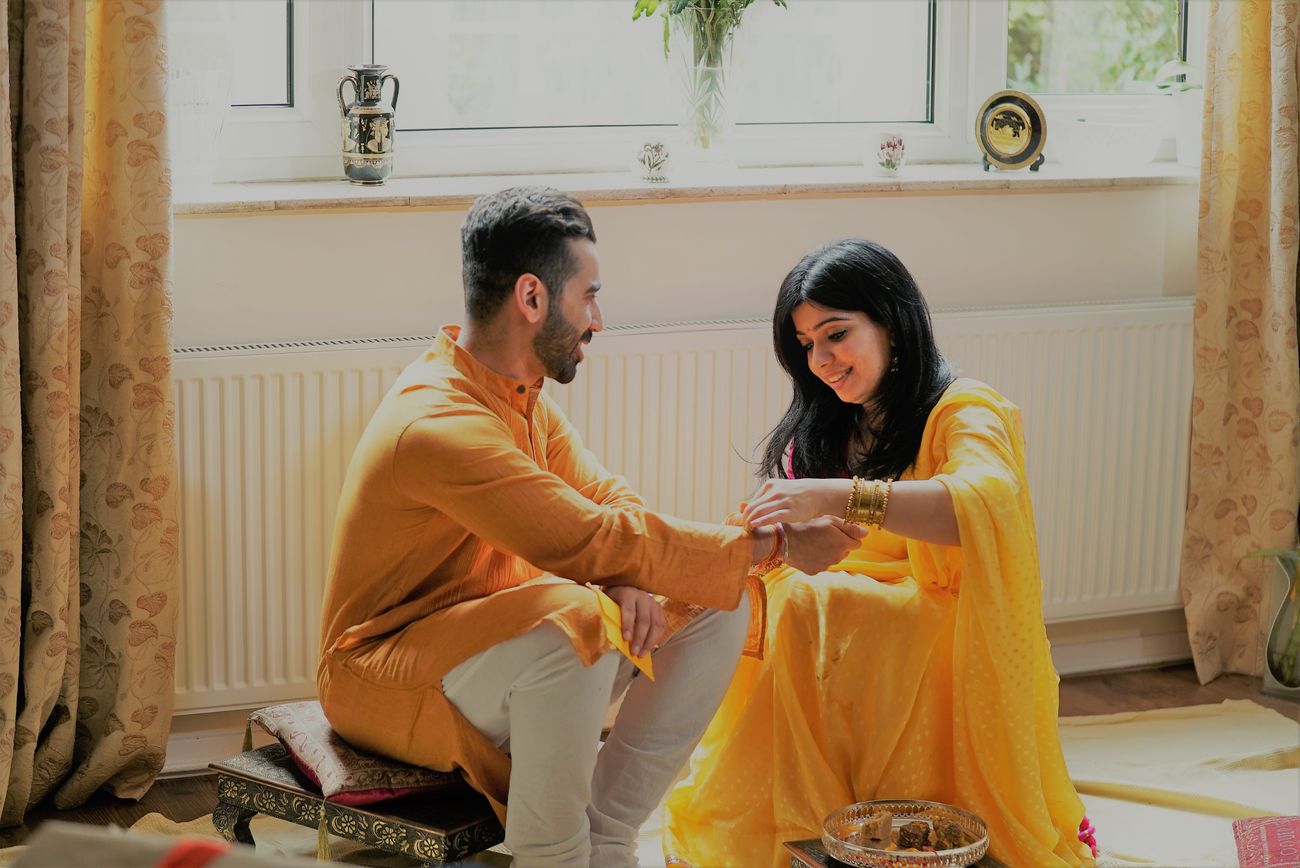 This outfit was truly a steal. It was a small shop in one of the galis after crossing Parathe Wali gali. Spotted this bright yellow saree and paid INR 200 for it. Picked up a pink border for INR 500 for 10 metres, Picked up dupion silk for the blouse - 2 metres @ INR 200, Picked up loose mirror pieces - INR 350 for 1 kg diamond shaped mirror, and picked up 2 mirror latkans @ INR 200. Got the pink border put on the saree, got mirror work done on my blouse and the latkan put on the saree edges. My designer haldi outfit was ready in only INR 1450!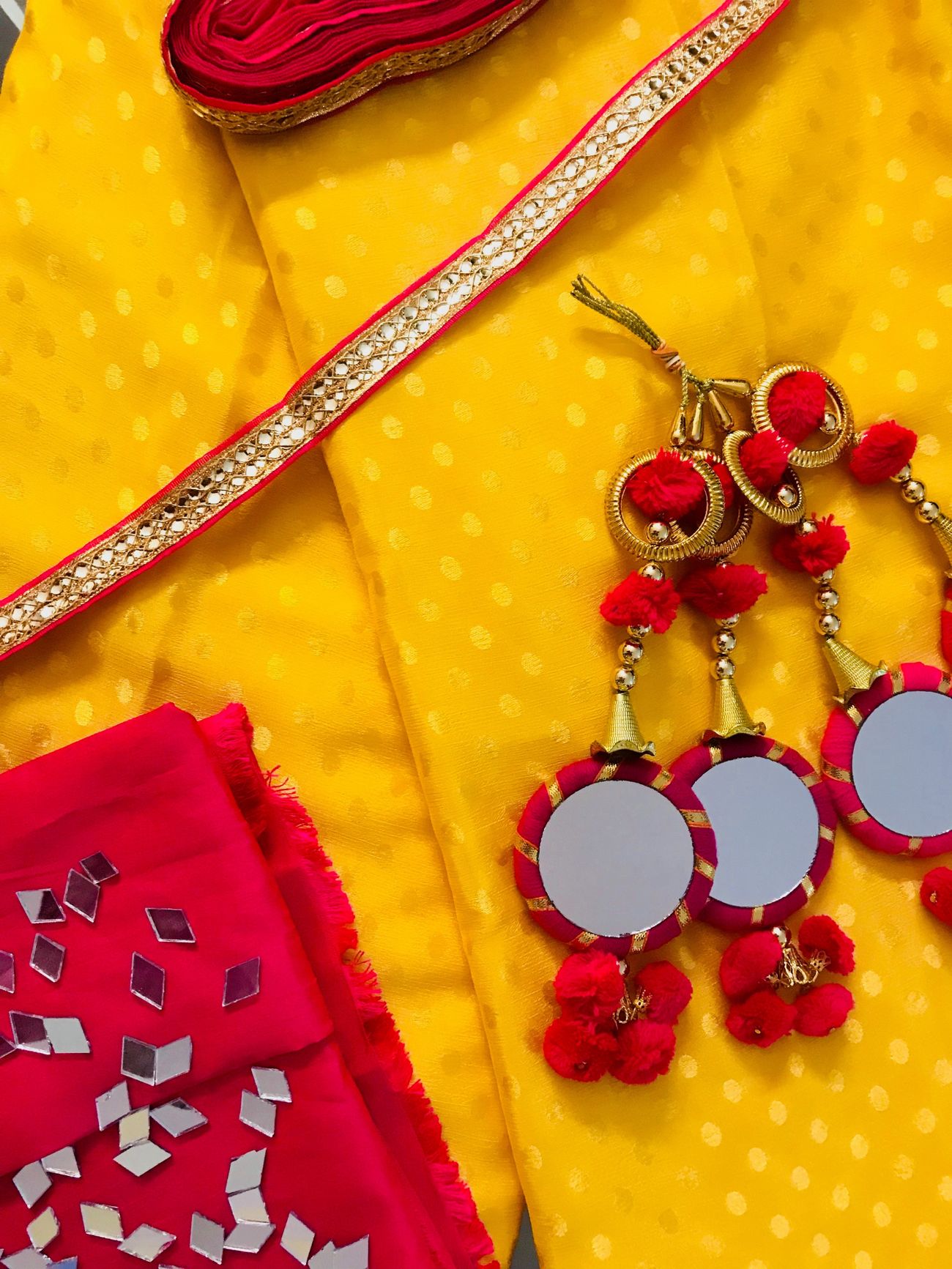 Reception outfit for INR 8500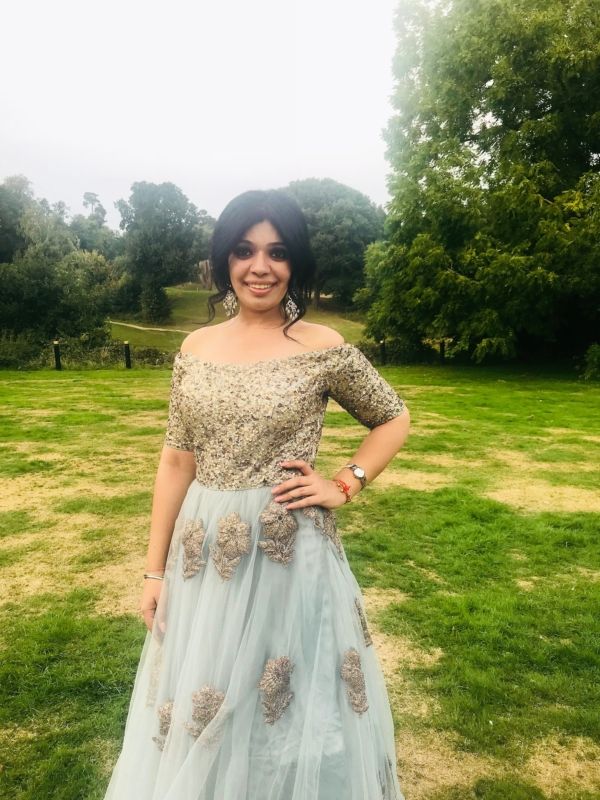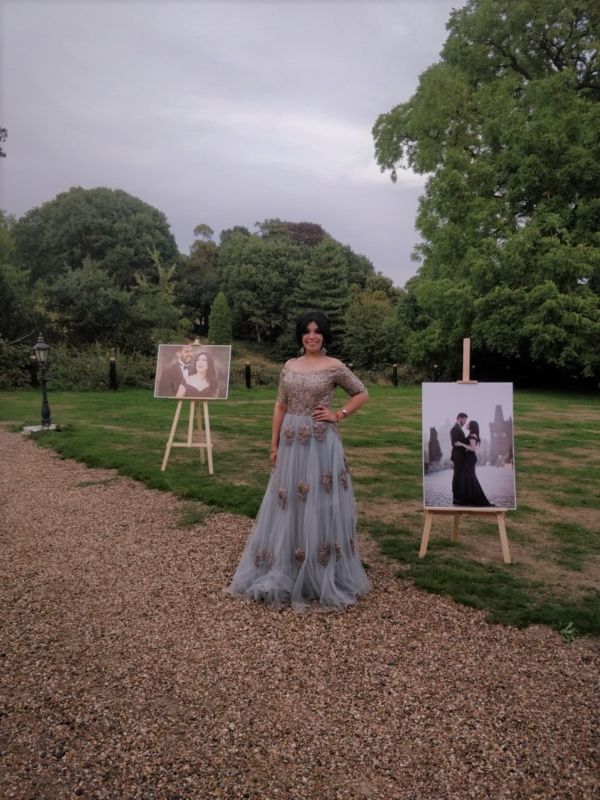 Picked this up from Chabbra 555 for INR 8500. It was actually a lehenga with a blouse with a really bad looking high neck net and a net lehenga with beautiful flowers in silver thread. I got the high net neck cut and converted the blouse into an off shoulder and got it stitched with the lehenga to make it a gown for the reception. And this is how I had a contemporary gown from a lehenga!
Jewellery
For the Sangeet I ordered the earrings from Amazon for INR 350
For the Wedding, I bought a set with neckpiece, tikka, and earrings from a shop ahead of parathe wali gali in INR 3500. The green bangles were in my collection which I had bought from Hyderabad.
For the Mehendi, I wore earrings from my collection.
For the Reception, I borrowed a set of earrings from a family friend.
Shoes
All my outfits were really long and I was looking to buy really long heels (6 inches). I bought two sets from Stilettoes in lajpat in INR 3500.
Total spent on wedding shopping : INR 40,300!
Isn't that just amazing? And when you look at those outfits, who can tell they were bought in such a budget?