Food Trends For Your Upcoming Winter Wedding!
BY Sakshi | 13 Oct, 2018 | 24491 views | 2 min read
You can make winter weddings as cold or as warm and fuzzy as you want! And one great way to do it is by featuring comfort food in your wedding! It can be a great addition to instantly warm up a winter wedding. Here are some cool (or warm) ideas to make sure that the food and snacks at your wedding are on point! So go ahead, get inspired and call your caterer! 
A hot chocolate, warm wine or cider bar!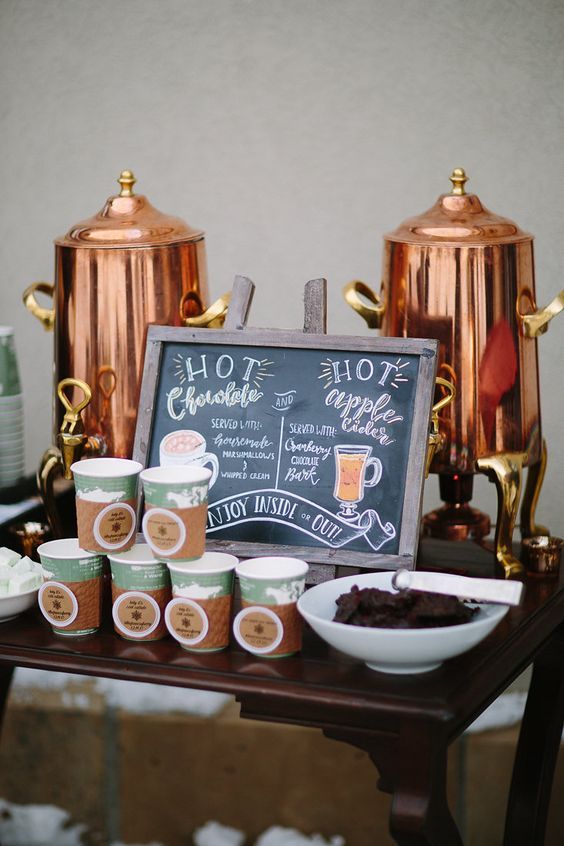 Image via Abby Grace Photography / Styling by Atrendy Wedding
Warm wine is quite nice in winters, so is cider.. and hot chocolate is always welcome during any season!
Waffle pops!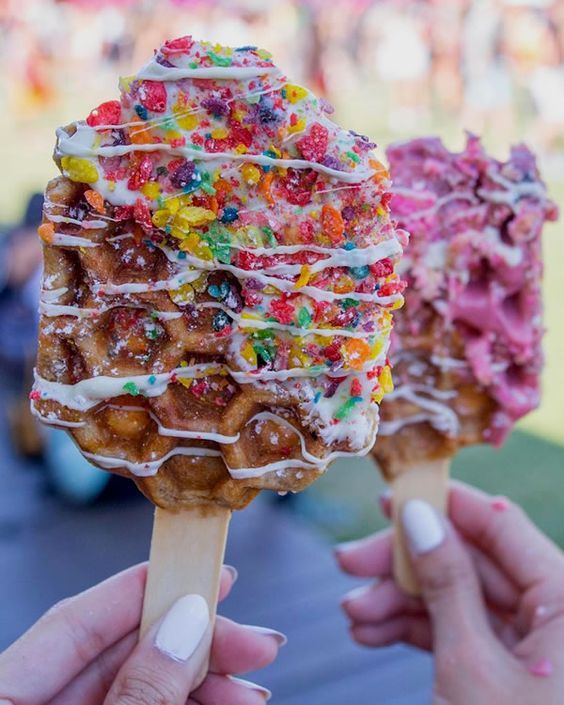 Image via Pinterest
Waffles are amazing as they are, but having them in this form makes them even easier to relish!
Coffee in ice cream cones!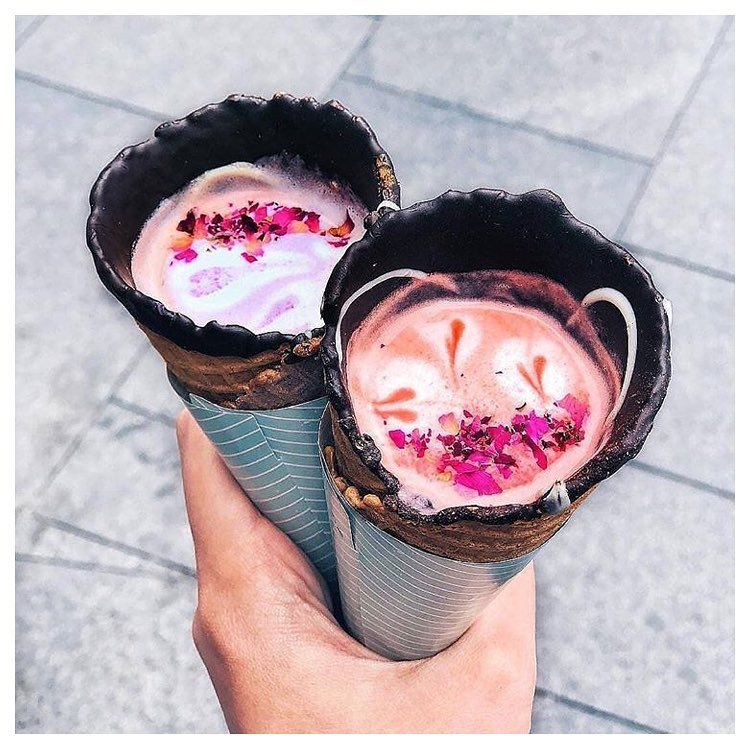 Image via @lovers.coffee101
Such a cool idea this one is, and really does bring the best of two things!
Churros with hot chocolate sauce!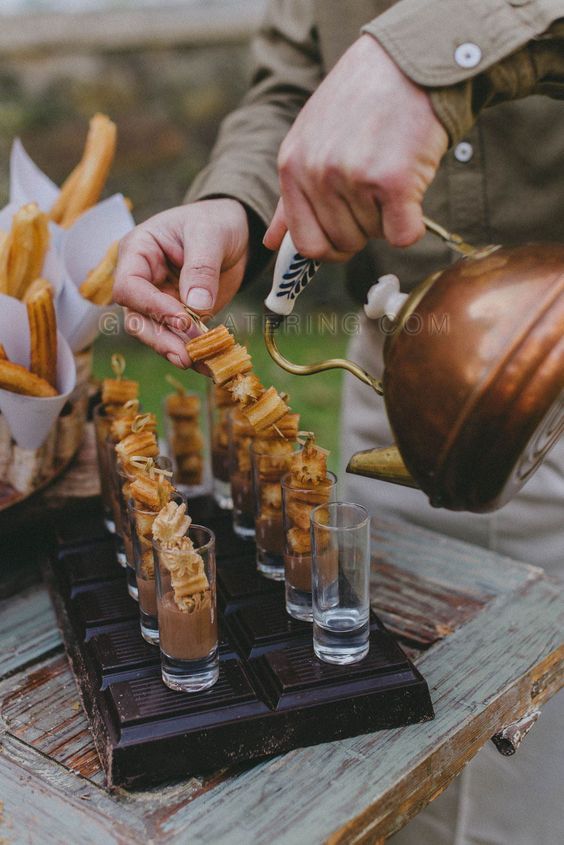 Image via Pinterest
Our mouth watered right after seeing this photograph!
Flavoured ice cream cones!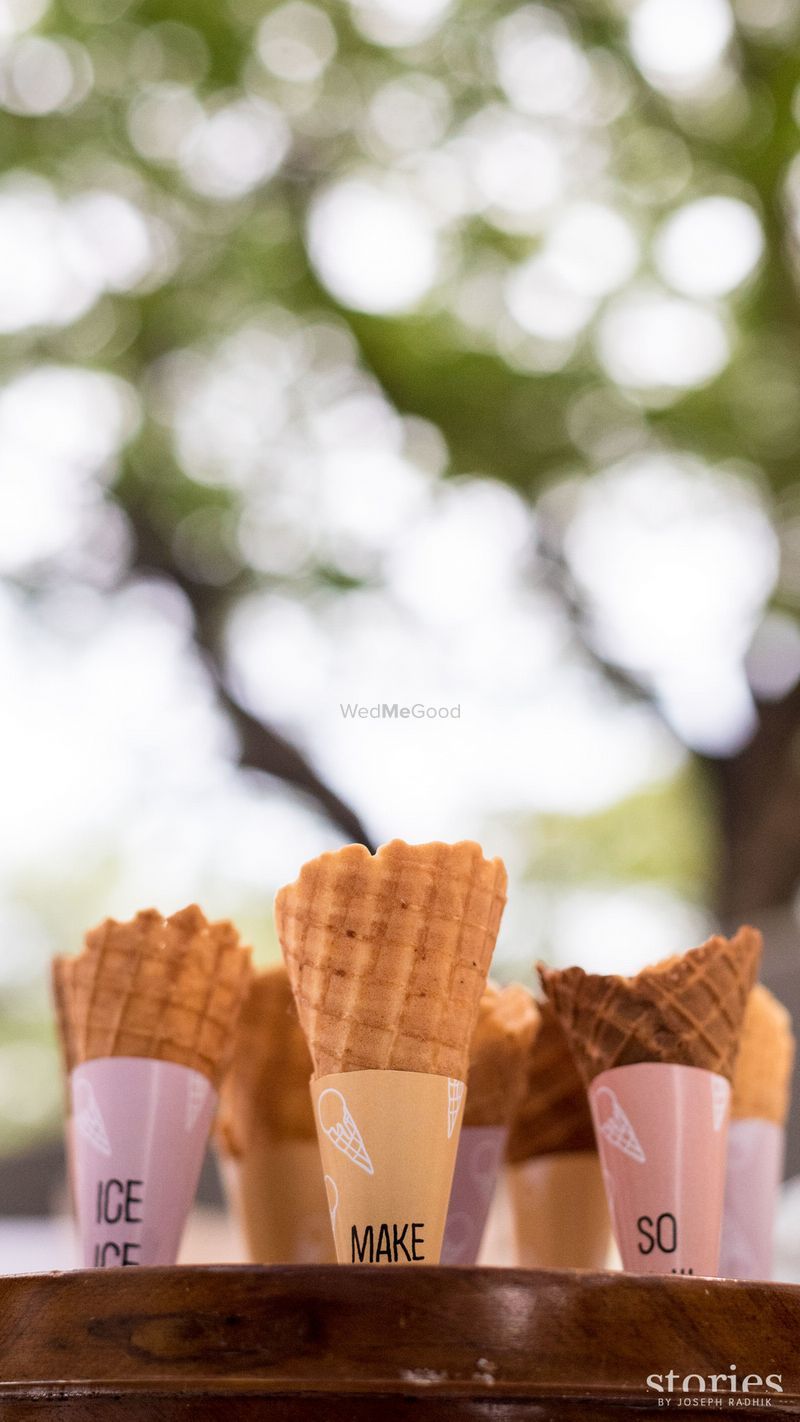 Image via Summiyya & Arnav (Mumbai)
Ice creams might not find so many takers, but this surely will! Flavoured ice cream cones are yum, and cool when you dress them up like that!
A DIY Smores bar!
Image via Wedding Bells
How cool is this idea? Get some marshmallows and let everyone warm 'em up! Might be a new experience for a lot of people! 
Or fancy some Chana Zor Garam?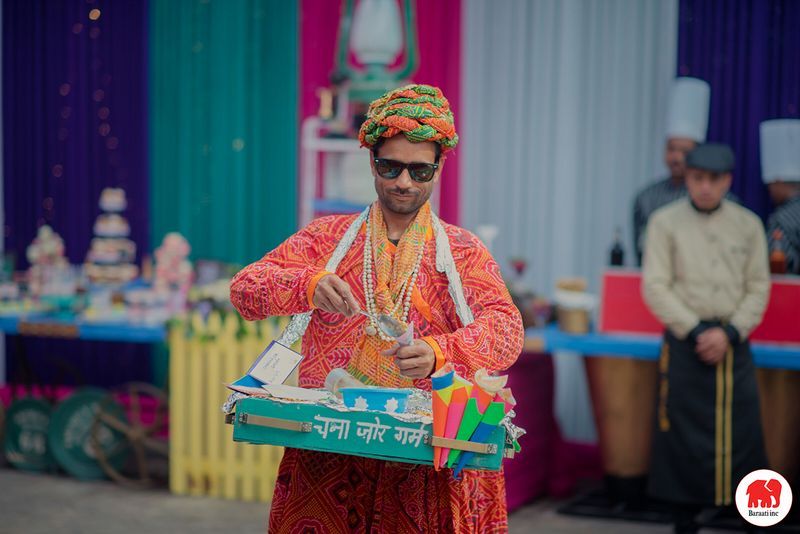 Image via Baraati Inc★ 5
Such a cool idea for the Mehendi! Especially when it goes with the whole theme! 
Cakesickles!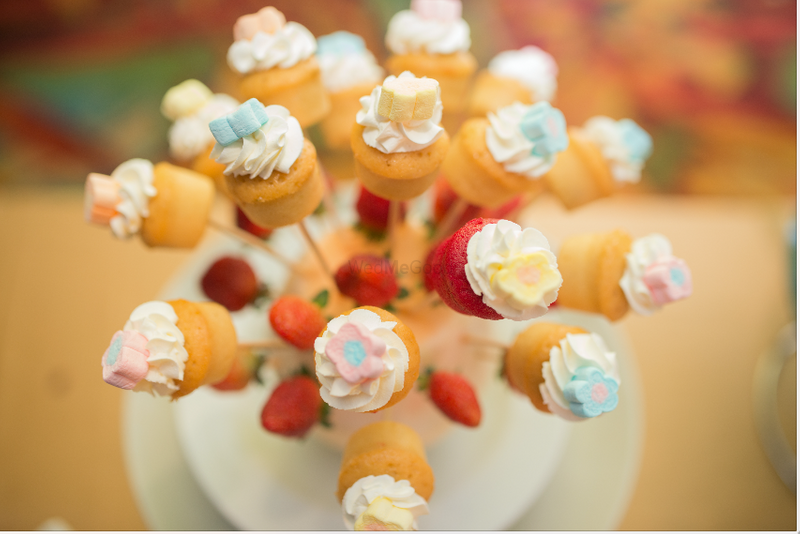 Image via Shloka Events ★ 4.9
Who can't love cake on a stick?
Caramel apples that look delicious!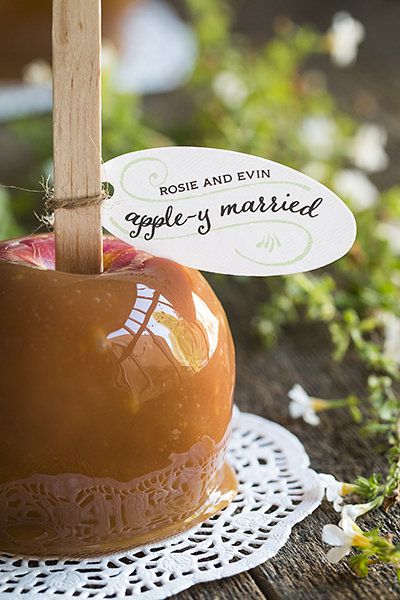 Image via Bobby Pathammavong
Yummy- glazed caramel apples look and taste yummy- and when it's on a stick, even more!
Soup Shots with tiny sandwiches!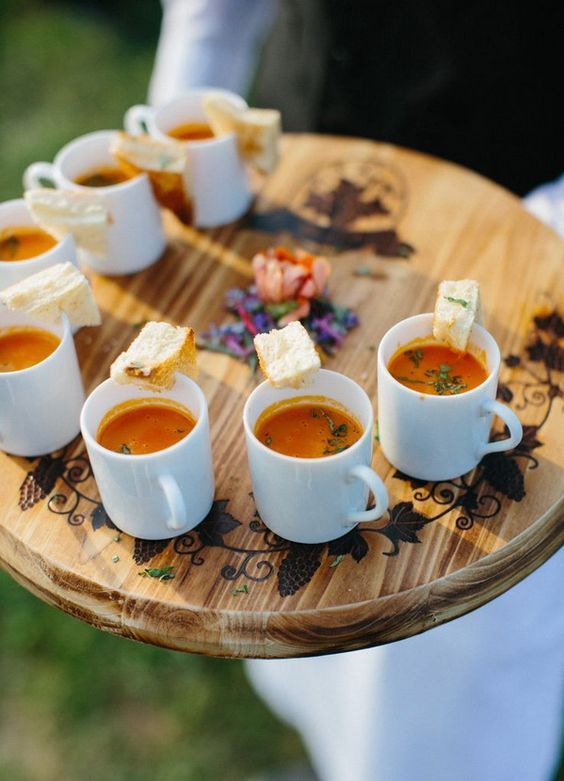 Image via Pinterest
So cute, and something to keep everyone warm and fuzzy!
Cookies with some warm milk!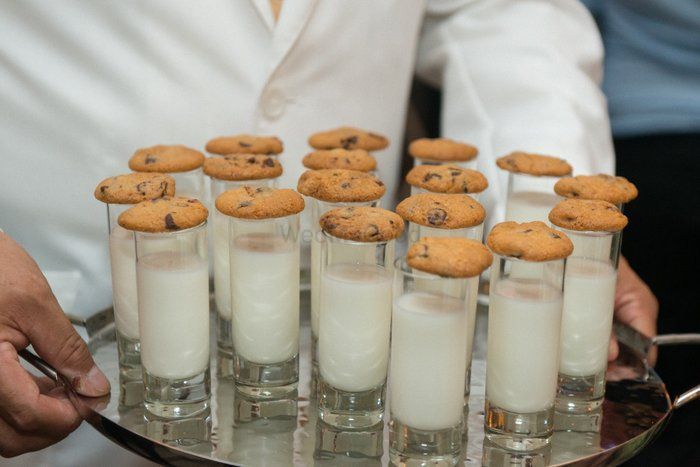 Image via Mir Anwar Photography
This one makes for a great phera snack as well in the middle of the night!
Or Kullad wali chai!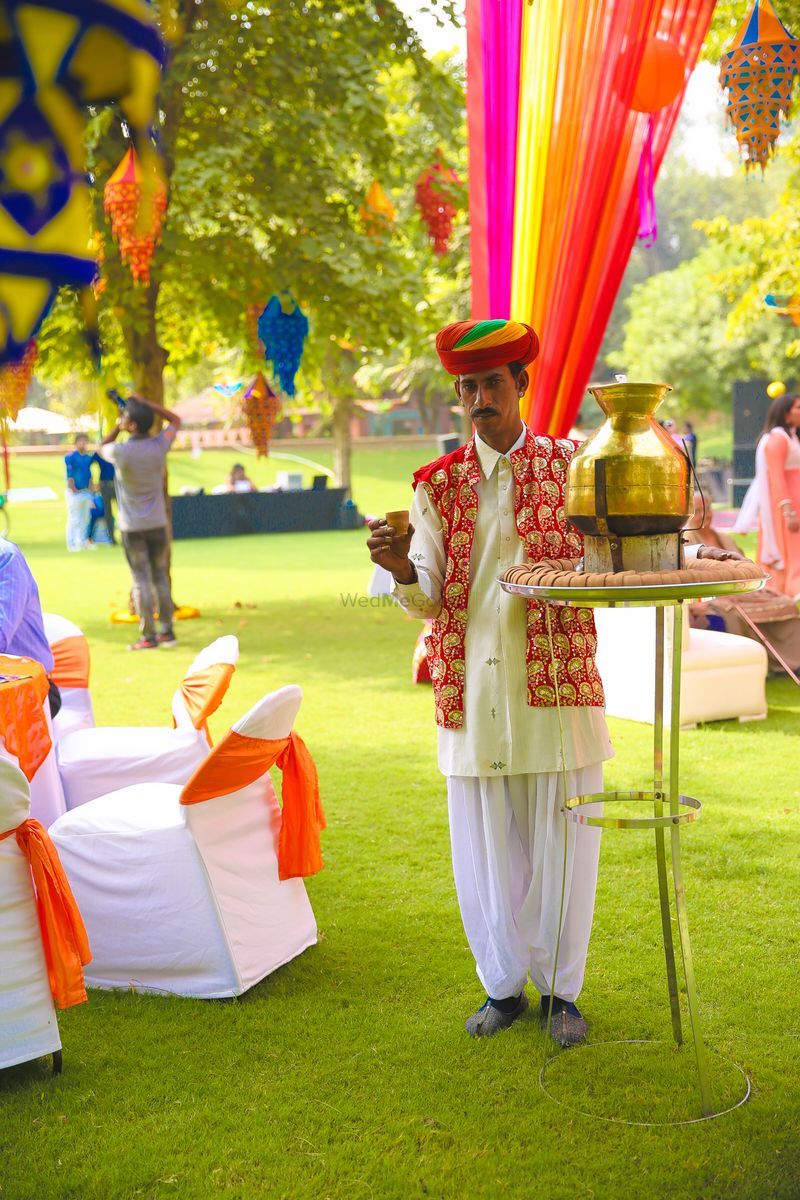 Image via Happyframes★ 4.9
If you want to go the Indian way, then this is also a great option for the pheras or before!
Corn on the cob or bhutta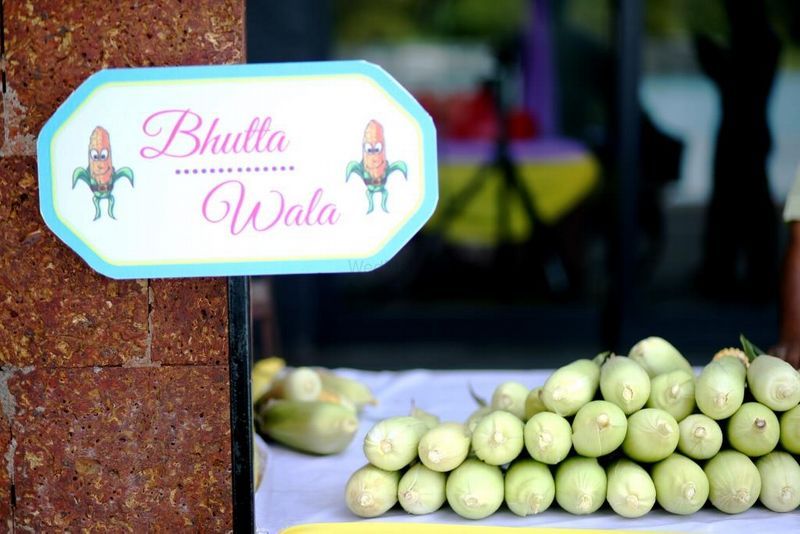 Image via  Purple Tree Events Solution★ 4.9
Who doesn't love it? And so comfy for winters!
A Pie table!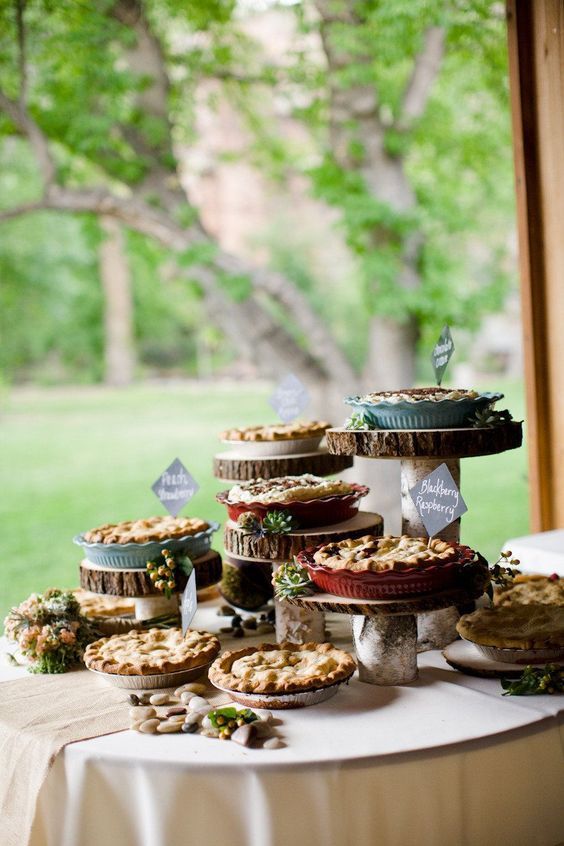 Image via Angie Wilson Photography
If you want something unique, then a pie table with a lot of flavours is a great idea!
ALSO READ: The Best Winter Wedding Ideas For Your Beautiful Indian Wedding!