Fresh Hues And Shades Of Muhurtham Kanjeevarams That Add A Ray Of Happiness
BY Meenu | 26 Apr, 2021 | 5343 views | 3 min read
To all the brides of 2021 who are wondering how to plan their dream wedding during this COVID second wave, we would say there is nothing easier than downloading the WedMeGood app and follow the blog closely. We are trying to make your planning as simple as possible and also bringing to you the trends of the season.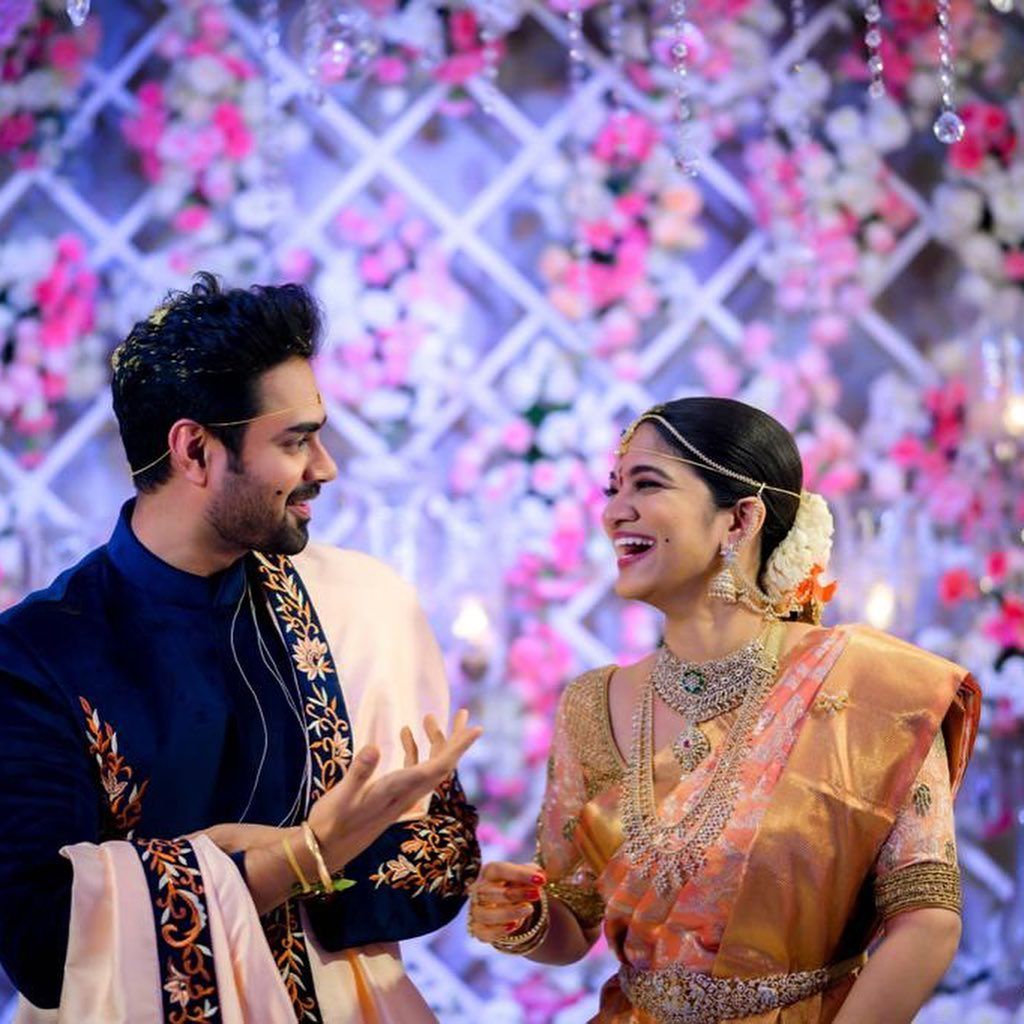 Image Via: Sandy Makeup Artist★ 4.9
While we see reds, pinks and golds are strong contenders for the Muhurtham Kanjeevaram pattu- we bring to you some fresh colors that we spotted recently. They are perfect for a millennial bride and add a uniqueness to your look.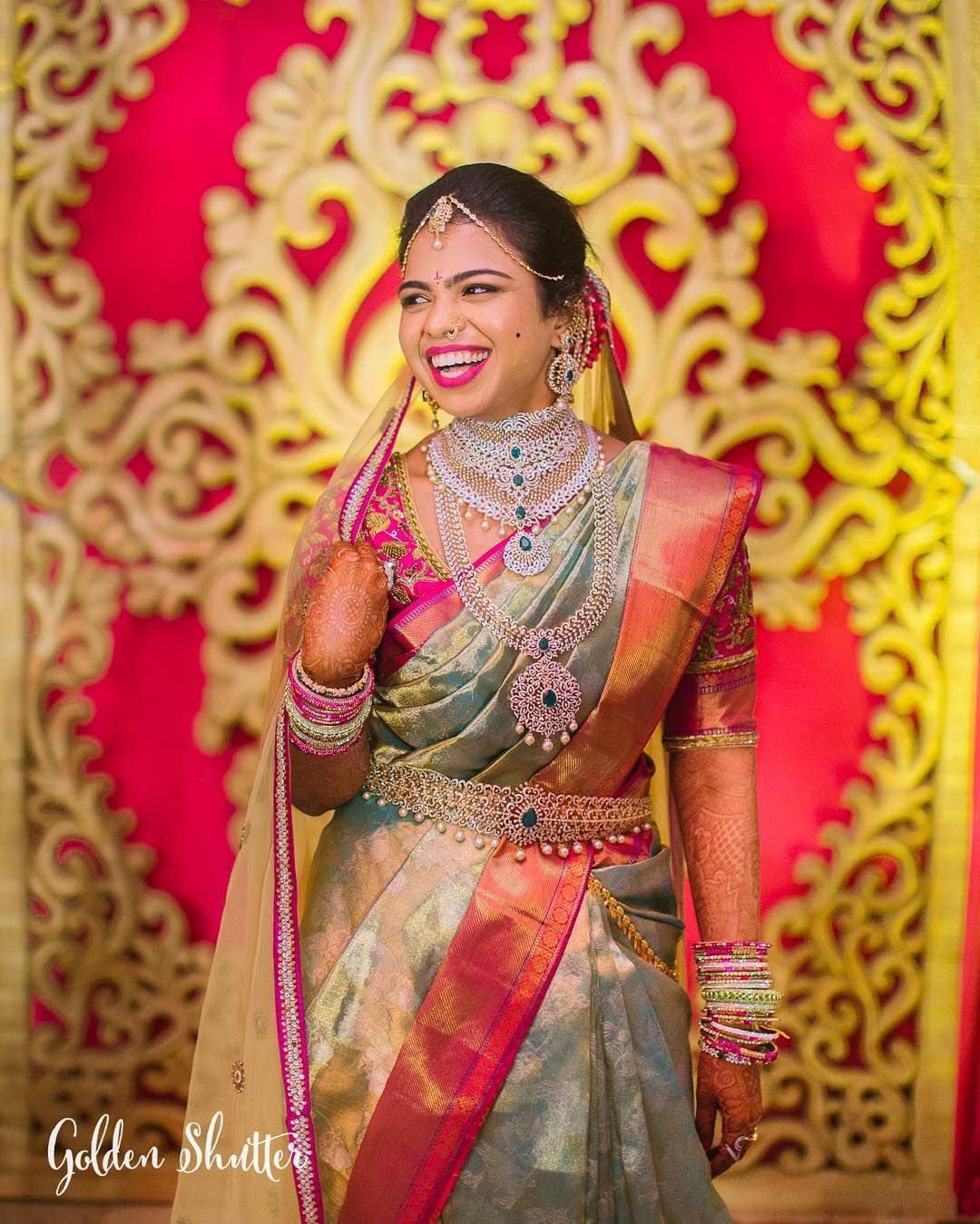 We have seen greens, we have seen pinks. Isn't this green and gold double shade Kanjeevaram with a rani pink border a delight?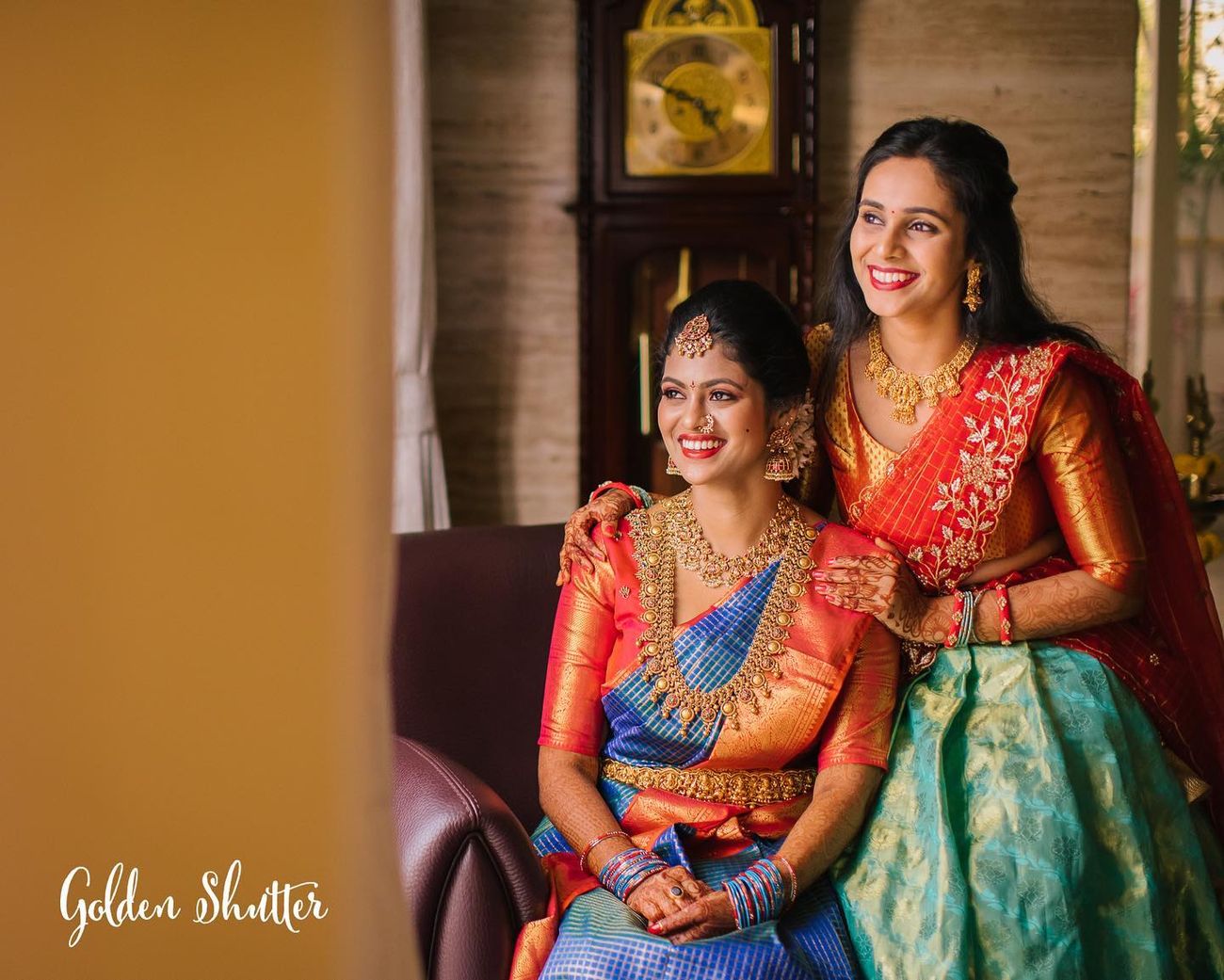 Images Via: Golden Shutter★ 5
We do not find many brides opting for blue for their Muhurthams. This bride chose a gorgeous blue with a hot reddish-orange border Kanjeevaram and the saree had complete gold checks which elevated the look.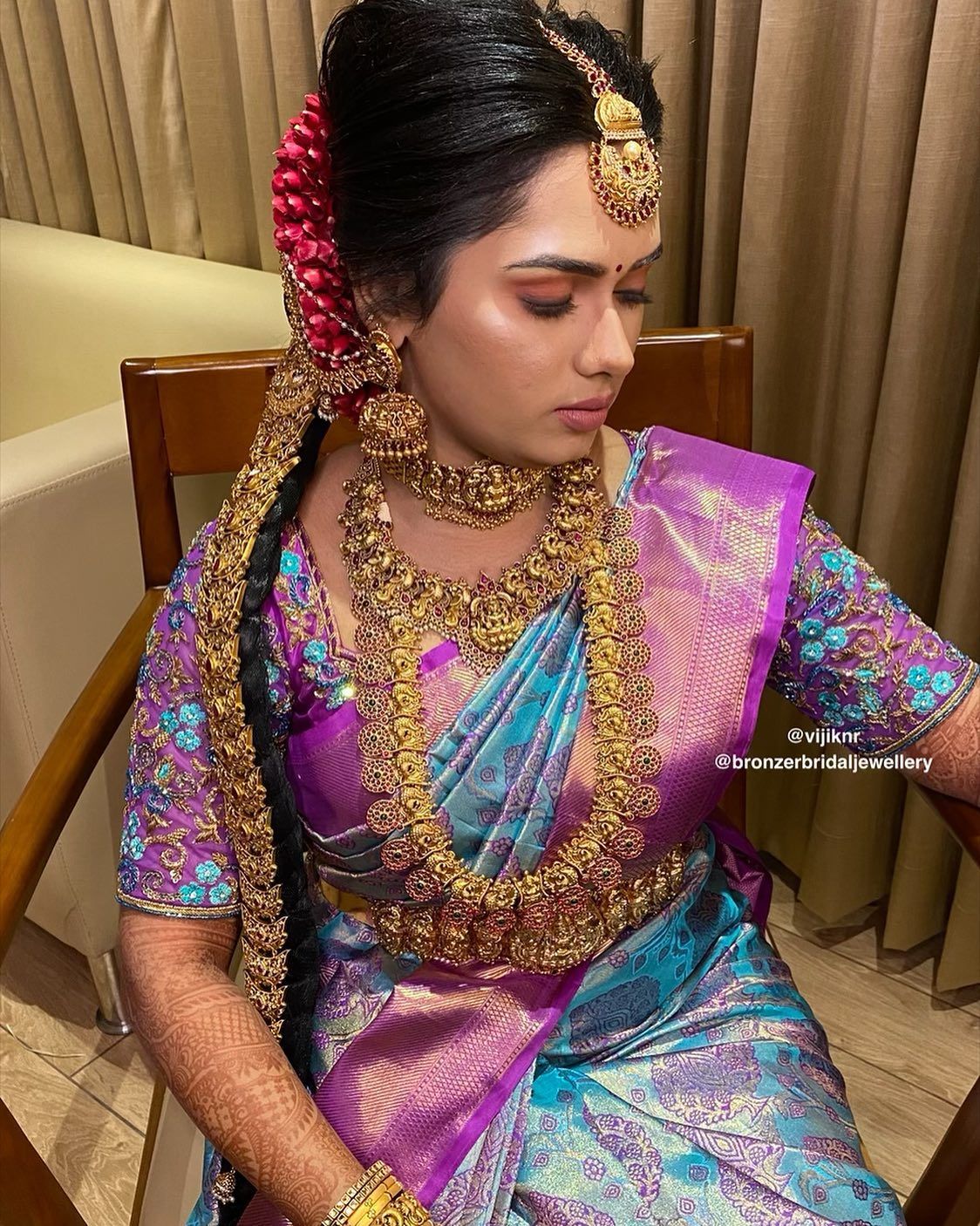 Image Via: Bronzer Makeover
Here is another blue, but this one lighter with a contrast violet tone border with a lot of intricate details in the saree.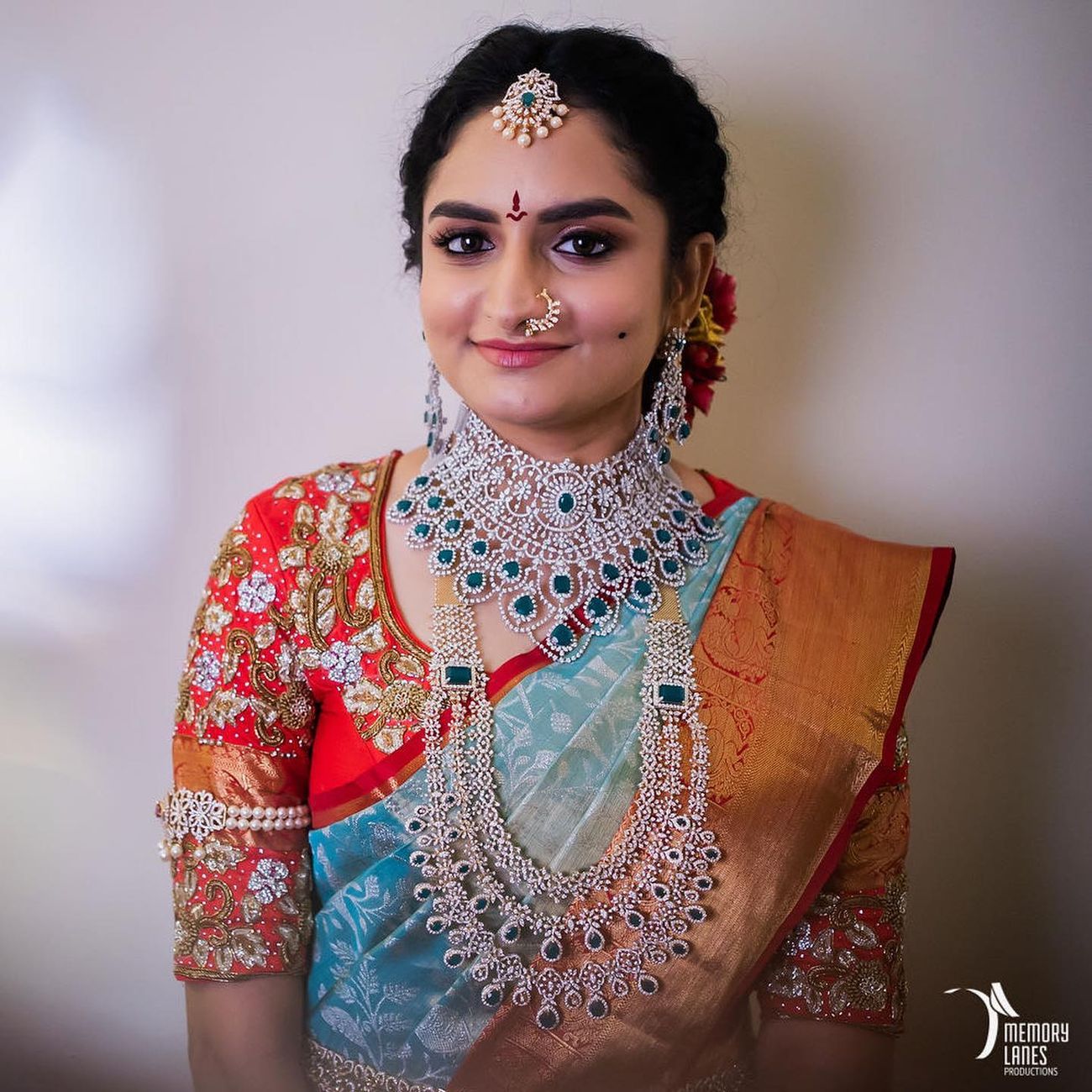 Image Via: Memory Lanes Productions (SumanChakri Photography)★ 5
With summer weddings going full swing this light blue Kanjeevaram with a traditional red border is a perfect mix of trendy and conventional.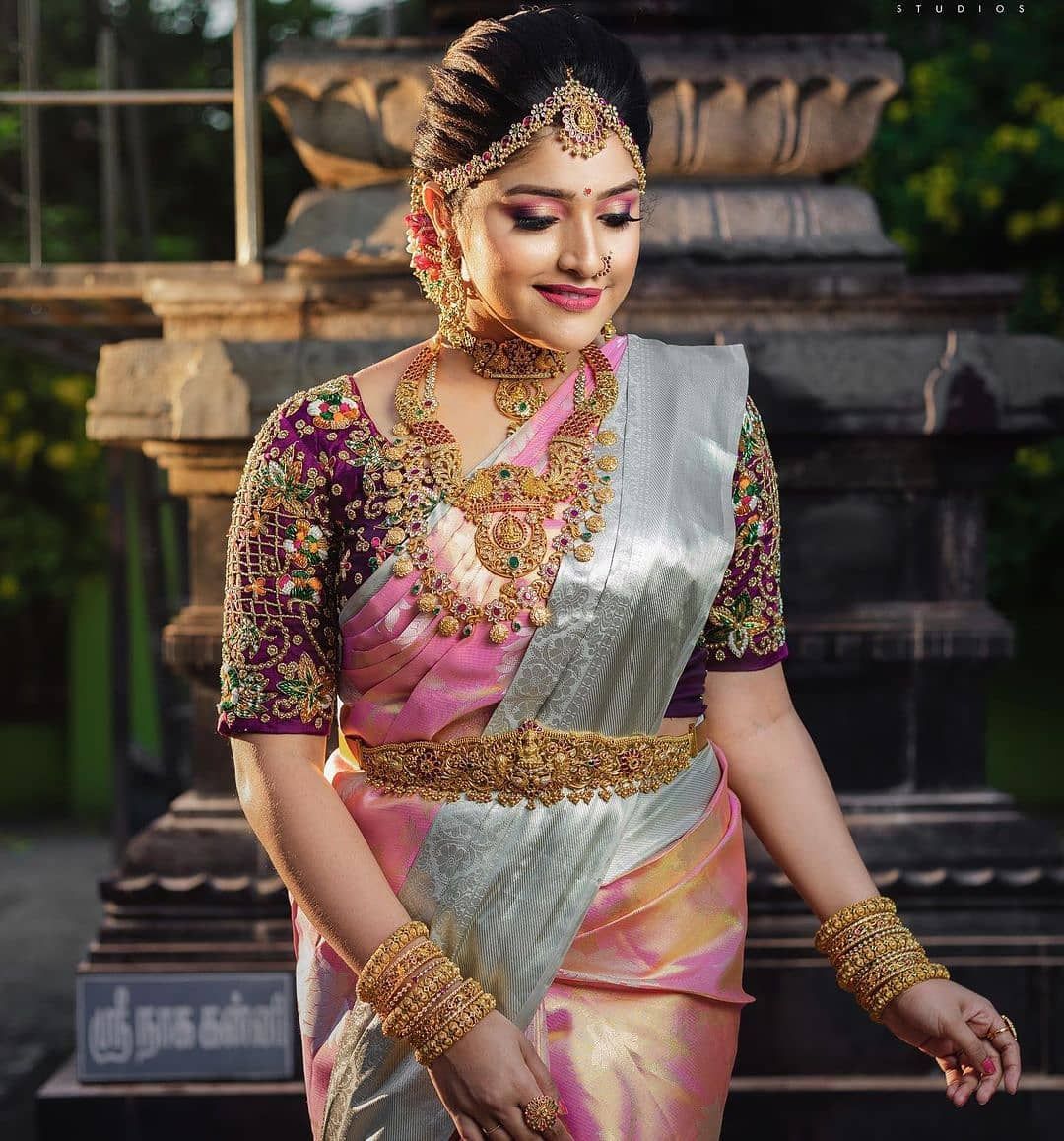 Image Via: Blossom Bridal Studio
When pink Kanjeevarams are a hot pick with brides already, this one adds a touch of freshness with this silver border.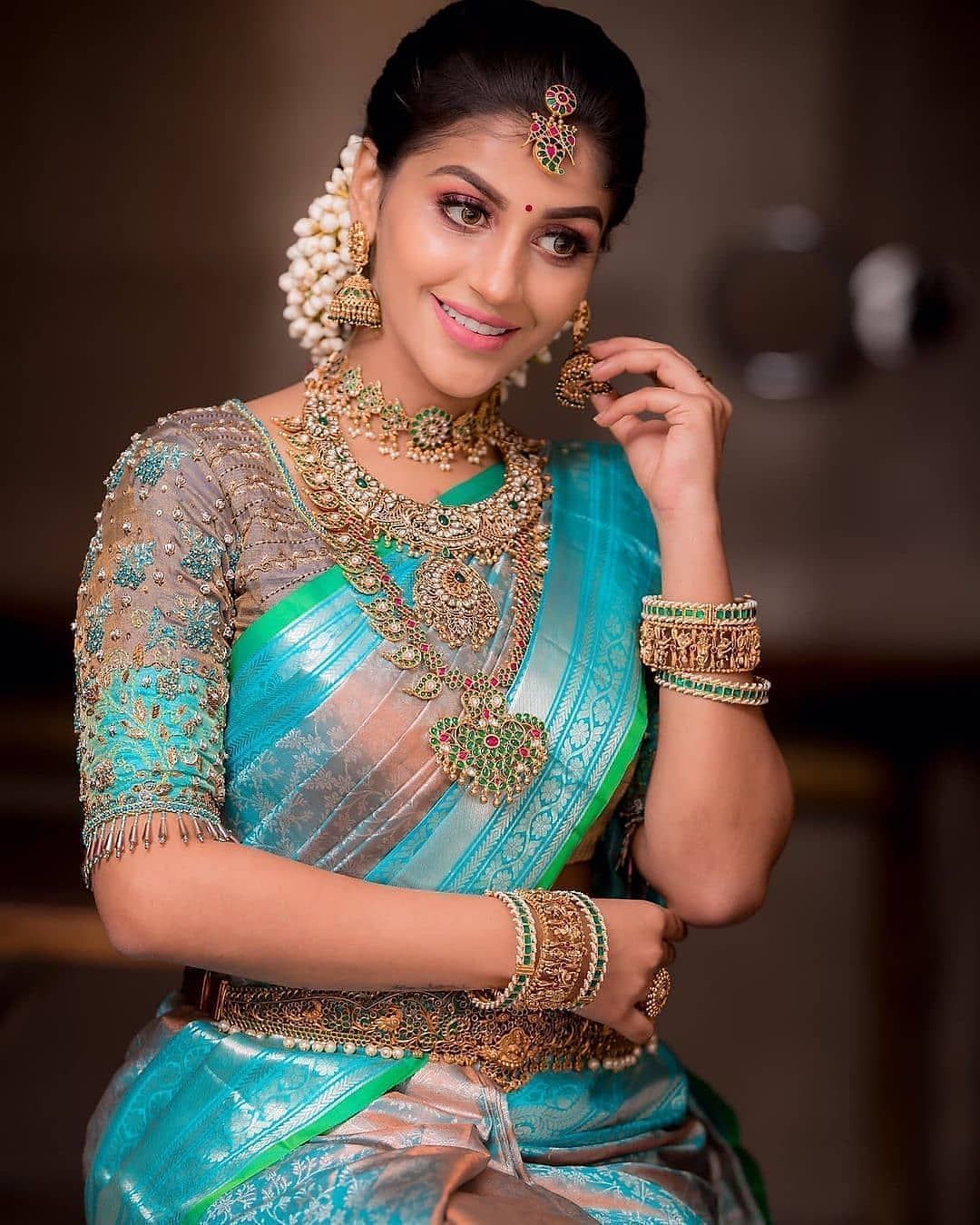 Image Via: Camera Senthil
What color would you say this pattu saree is? We just want to say it looks fabulous.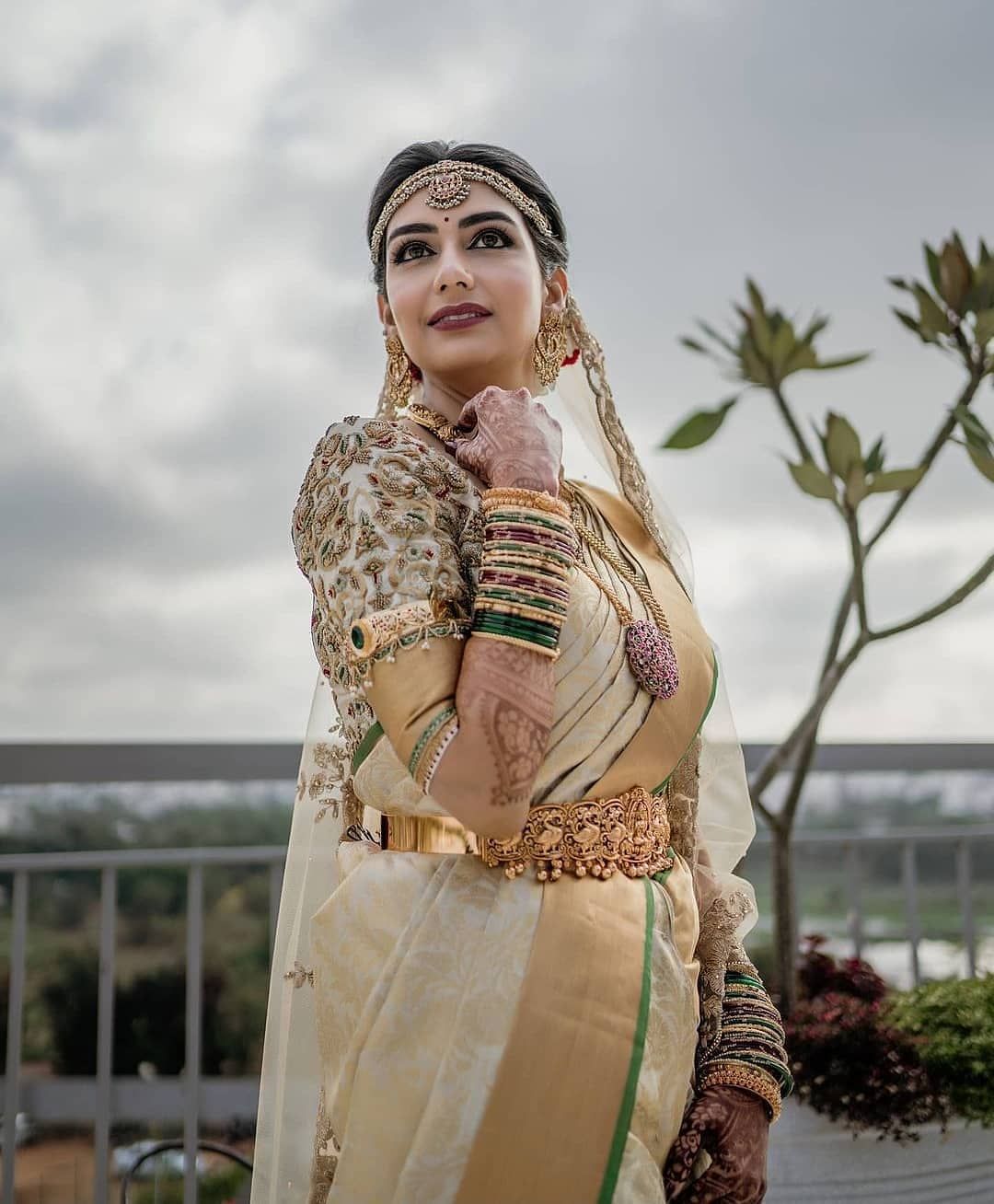 Image Via: Shutterbug Film Company★ 5
A lot of brides wear off white or an ivory Kanjeevaram for their Muhurtham. This green edging takes this saree to a whole new level and we love the blouse! Pin this now.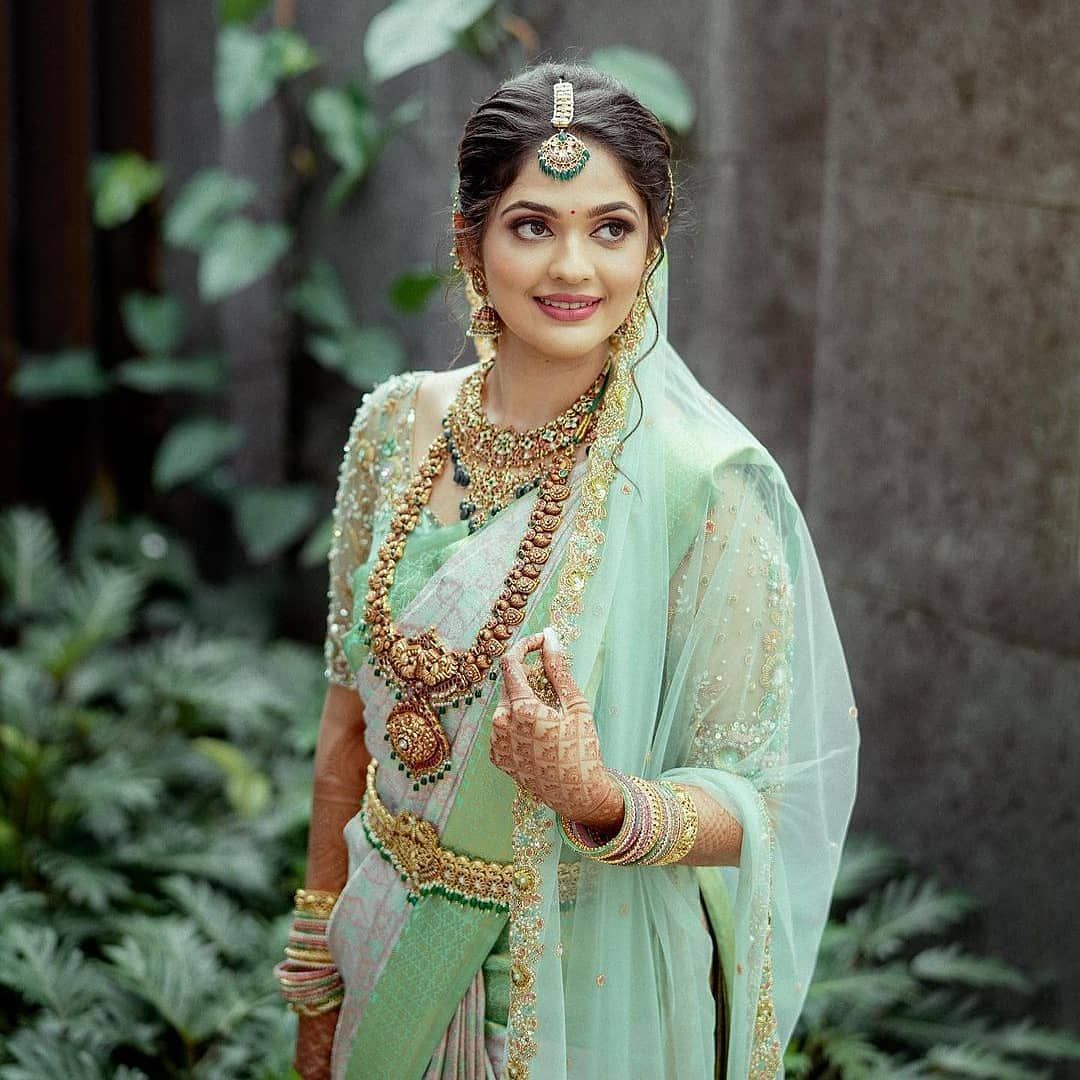 Image Via: LightBucket Productions★ 4.9
This one is another stunner. Is it ivory or it is a pale ecru or beige? The green shade border brings the whole look together so well.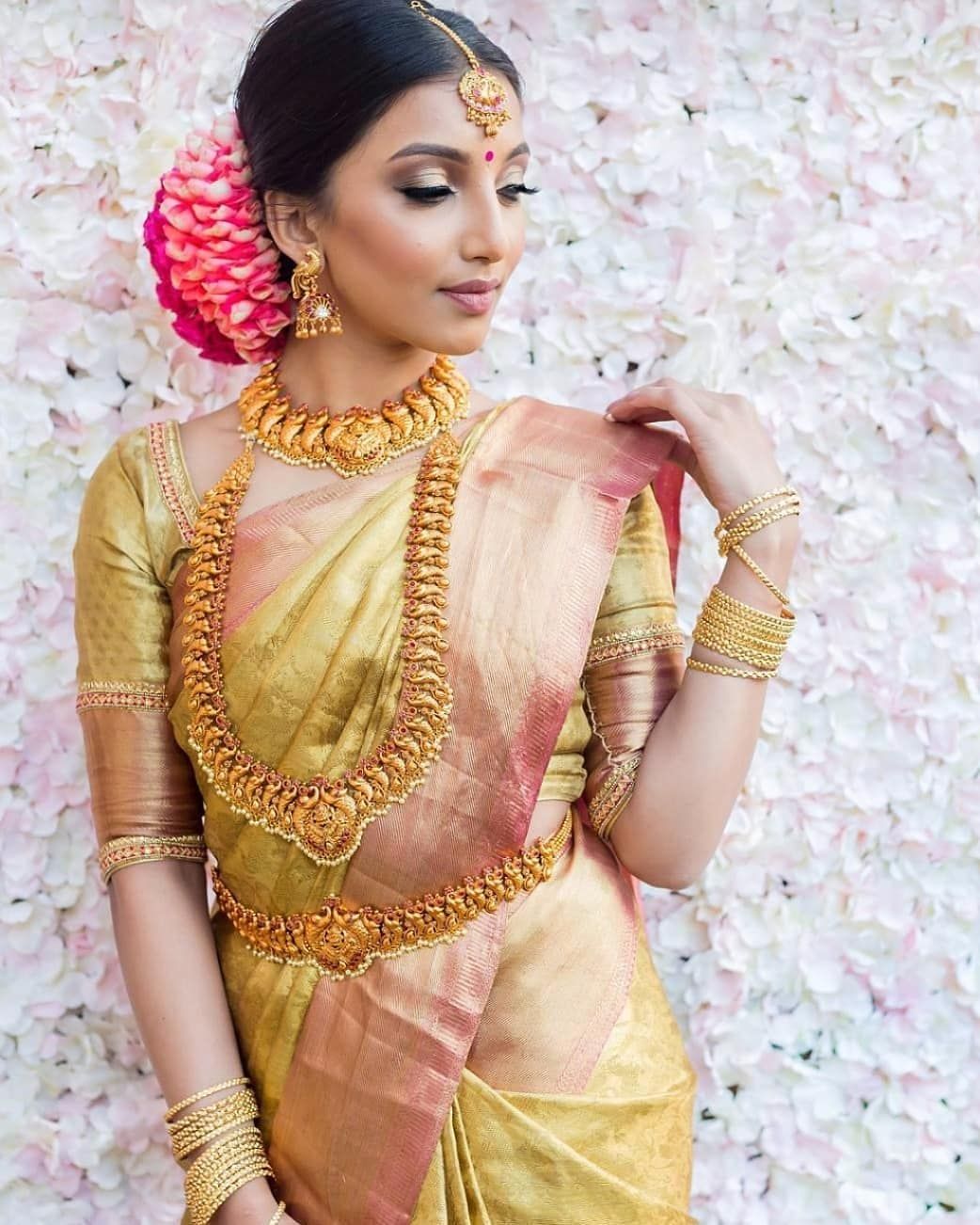 Image Via: Thushi Hair And Makeup Artist
While we are looking at pastel shades and light colors, look at this gold pattu. Yes, gold is the second best chosen color to red, but this pinkish border makes it so unique. Does it not?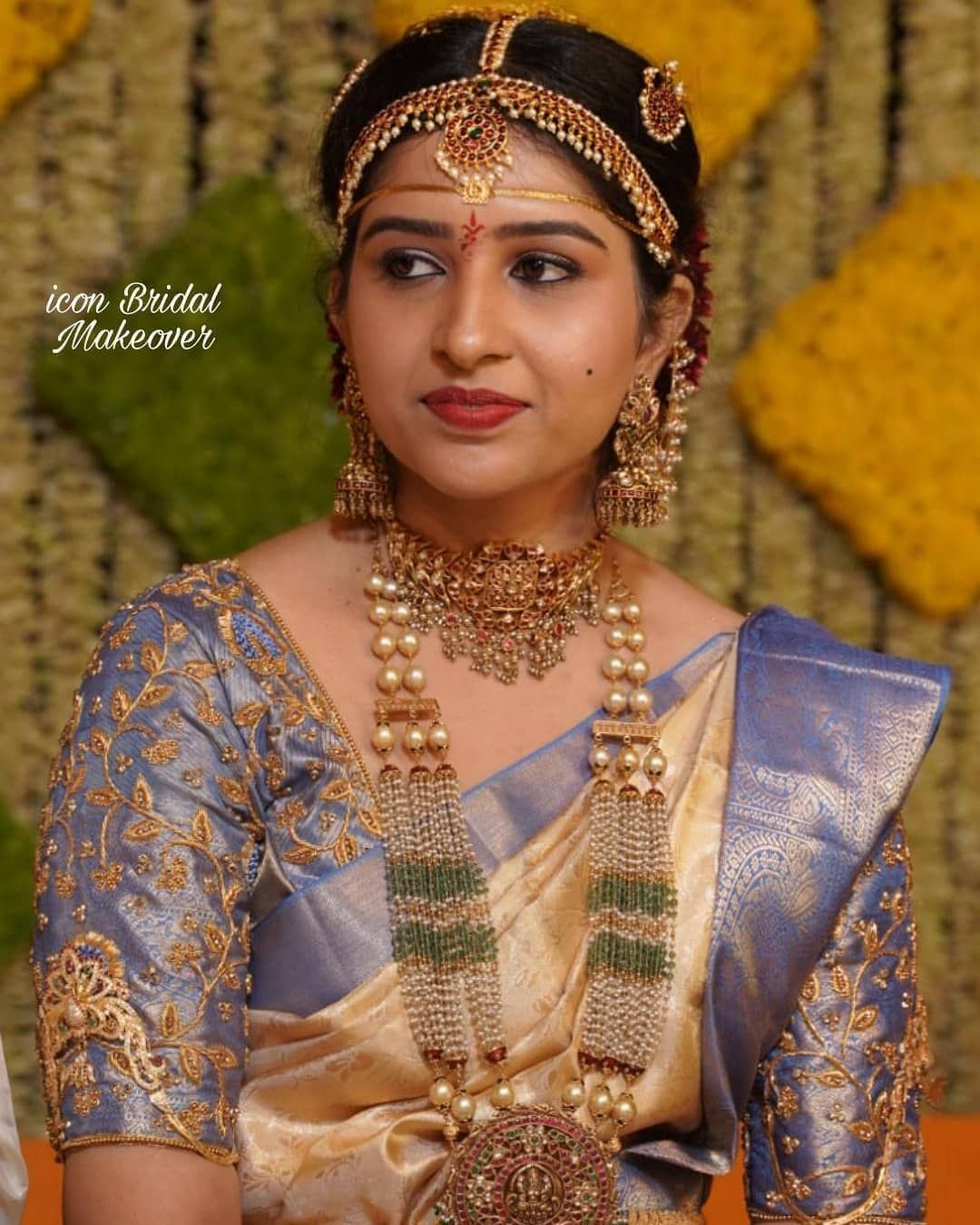 Image Via: Icon Bridal Makeovers
How about this pale yellow Kanjeevaram with a indigosih lavender tone border? This is as fresh a Muhurtham Kanjeevaram as we can see.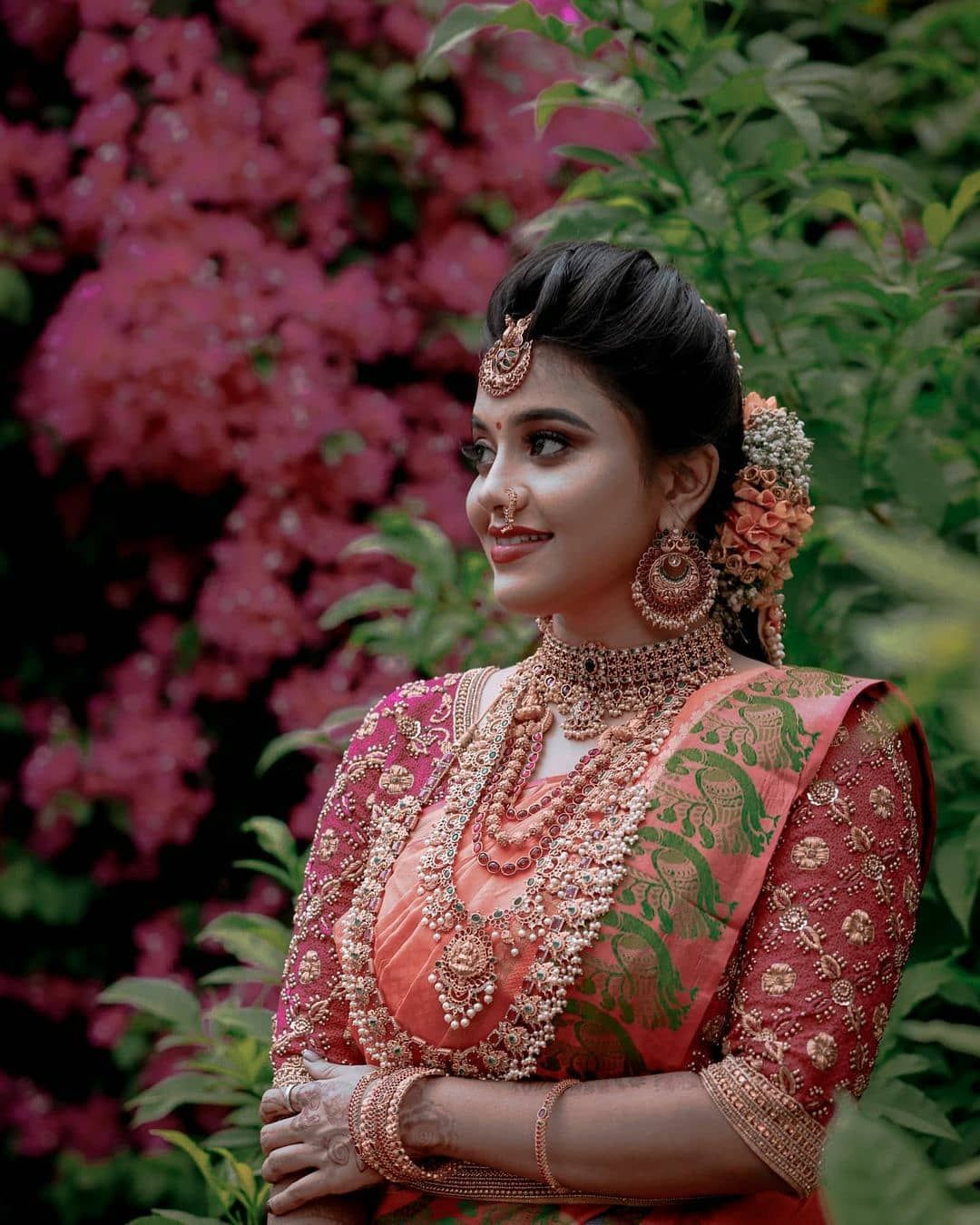 Image Via: Karthikha Photography
For those of you who do not want to be the traditional bride in red, but yet do not want to stray too away from the color scheme, this almost orange Kanjeevaram with that different border with green motifs would be our pick.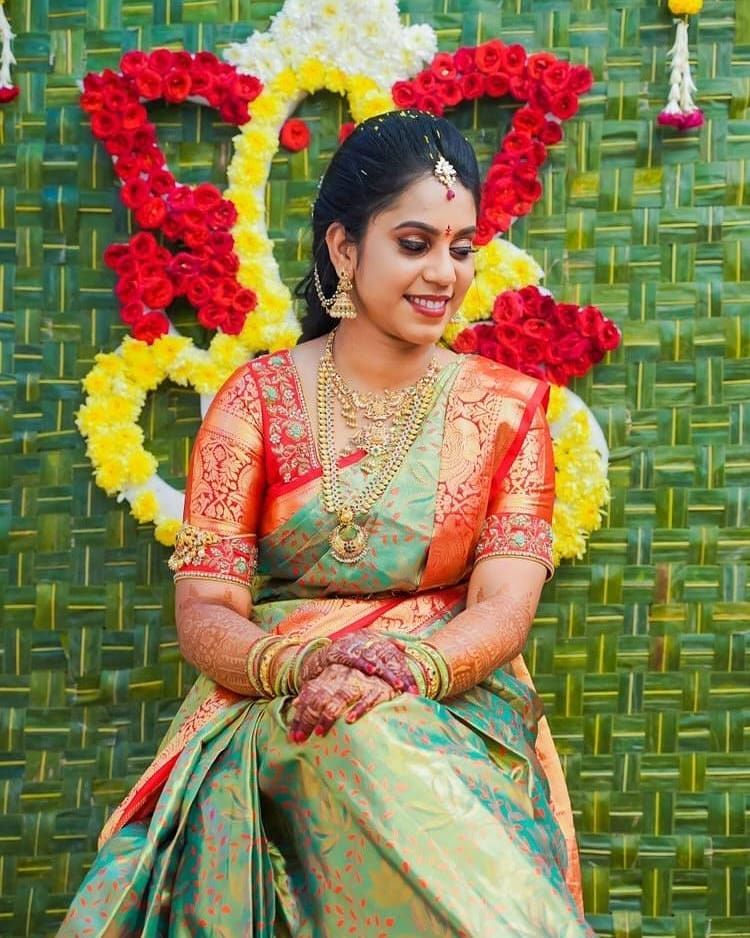 Image Via: Real Bride Akhila
We love green Kanjeevarams. This one has our heart with the perfect color for summer with leaf motifs and the border in contrast red. Though green on red is common, the motifs and the pale green offers some new wow.
These fresh colors and unique touches in present day Kanjeevarams would help you to zero in on yours soon!!