From 'Pataka Dulhan' to 'Wifey for Lifey', We Have These Shoe-Adorable Ideas For Brides-to-be!
BY Sakshi | 11 Oct, 2018 | 1291 views | 2 min read
Yes we know your bridal shoes are beautiful, but why don't you make them special? It's a new bridal trend guys, and while it's quite popular in the West, we are seeing more and more Indian brides get the hang of this too! And why not, not only does it make your bridal portrait look amazing, but they make for great keepsakes too!
A hand-written note from the groom!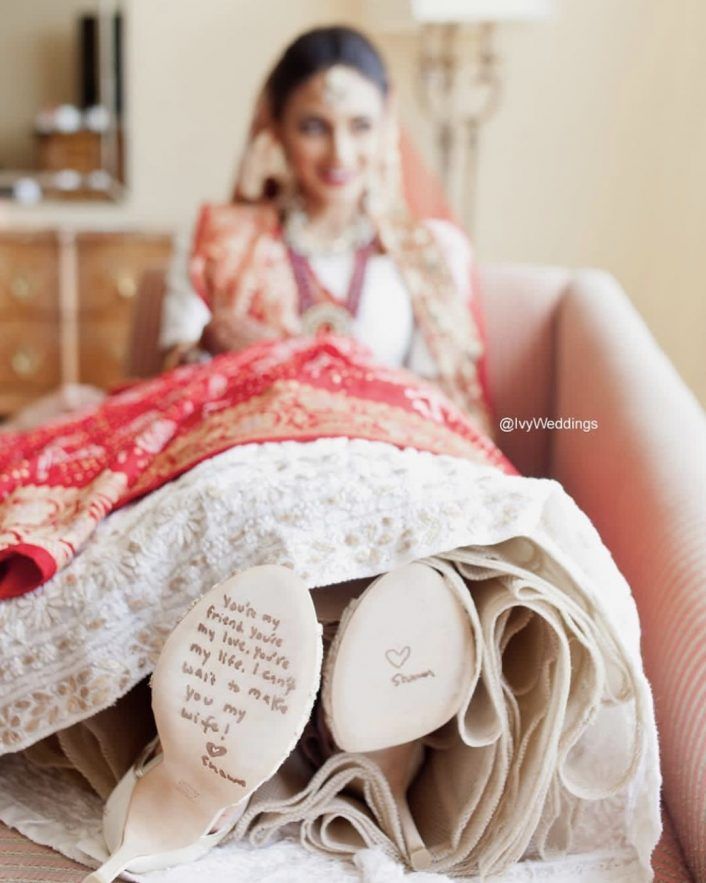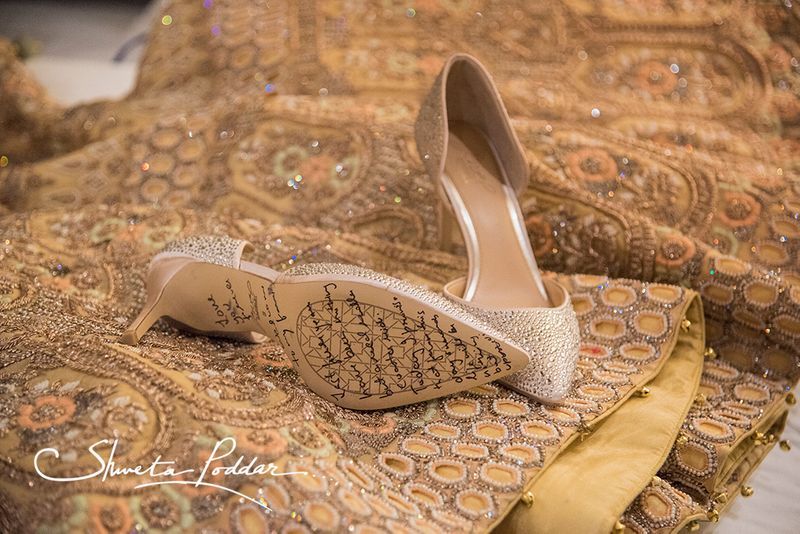 Image via @ivyweddings and Shweta Poddar Weddings★ 4.7
Now isn't that a cute idea? Makes for such amazing keepsakes as well!
Just the wedding date :)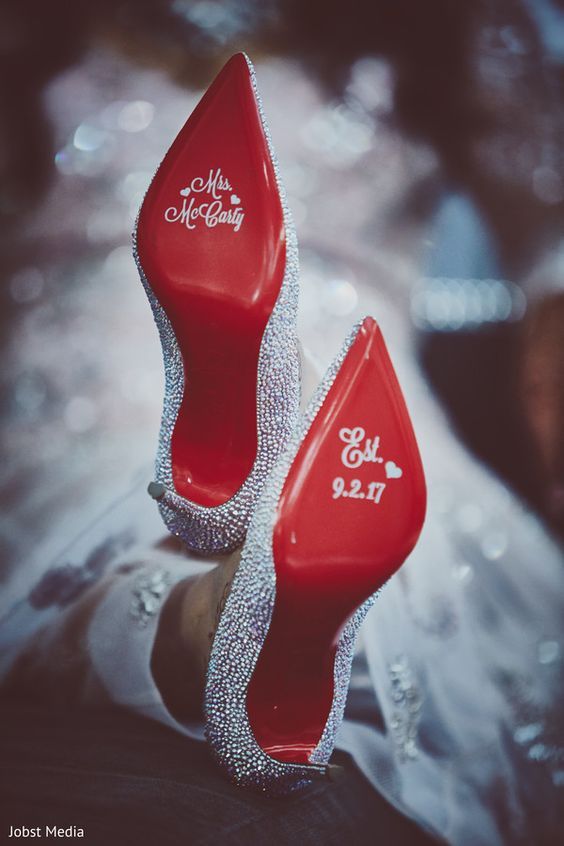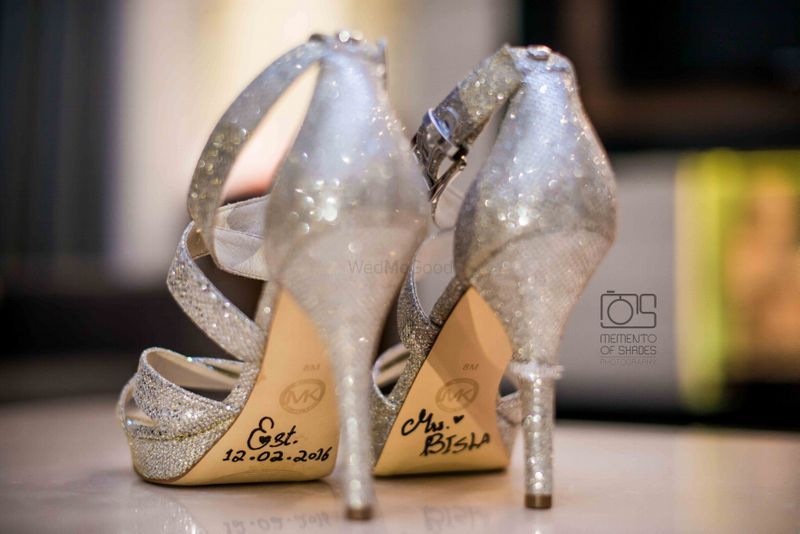 Image via Maharani Weddings and Memento of Shades Photography★ 4.6
Another cute idea- you can do it with decals or DIY it yourself with a marker!
Wifey for Lifey!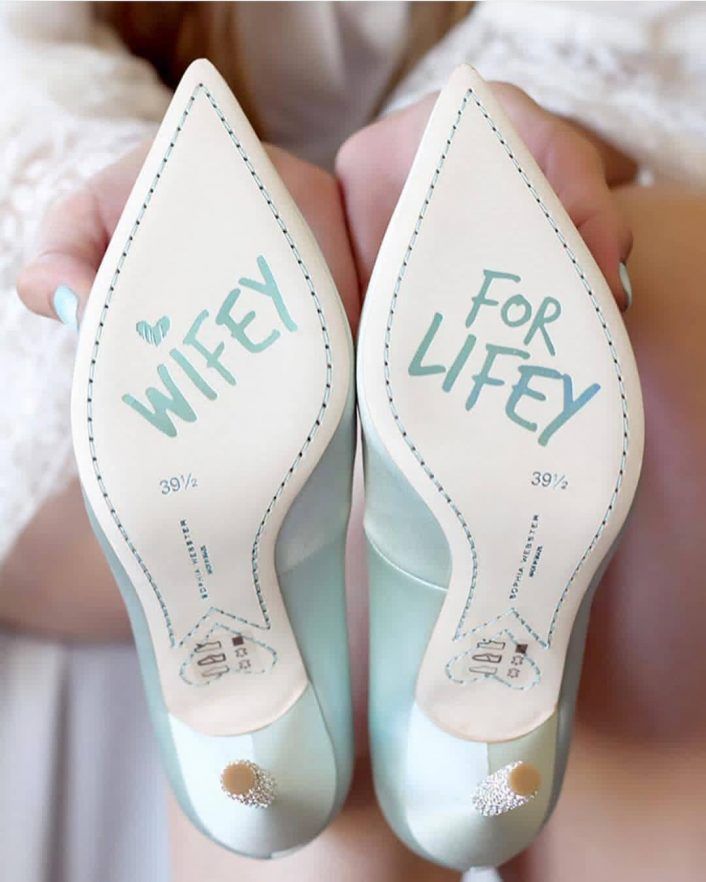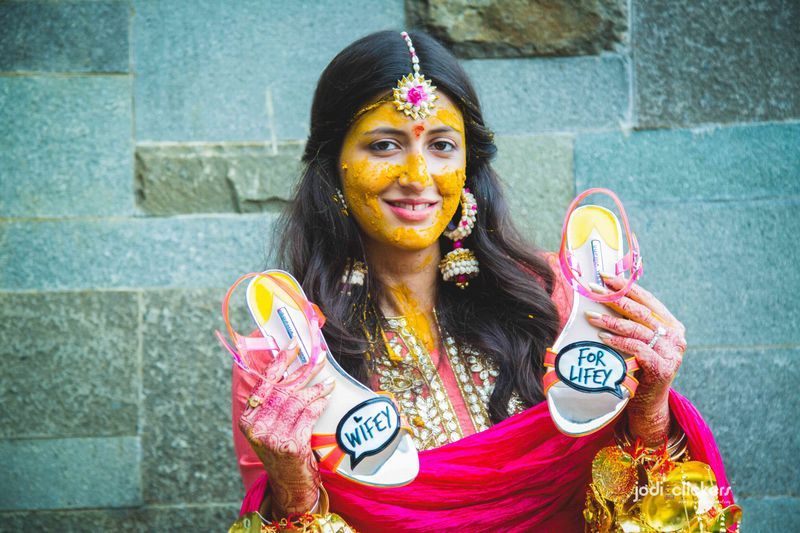 Image via @sophiawebster and Jodi Clickers
Whether you want to stick a decal, or make them cool yourself, this is also such great idea, and how great is the caption!
Getting the shoes etched professionally!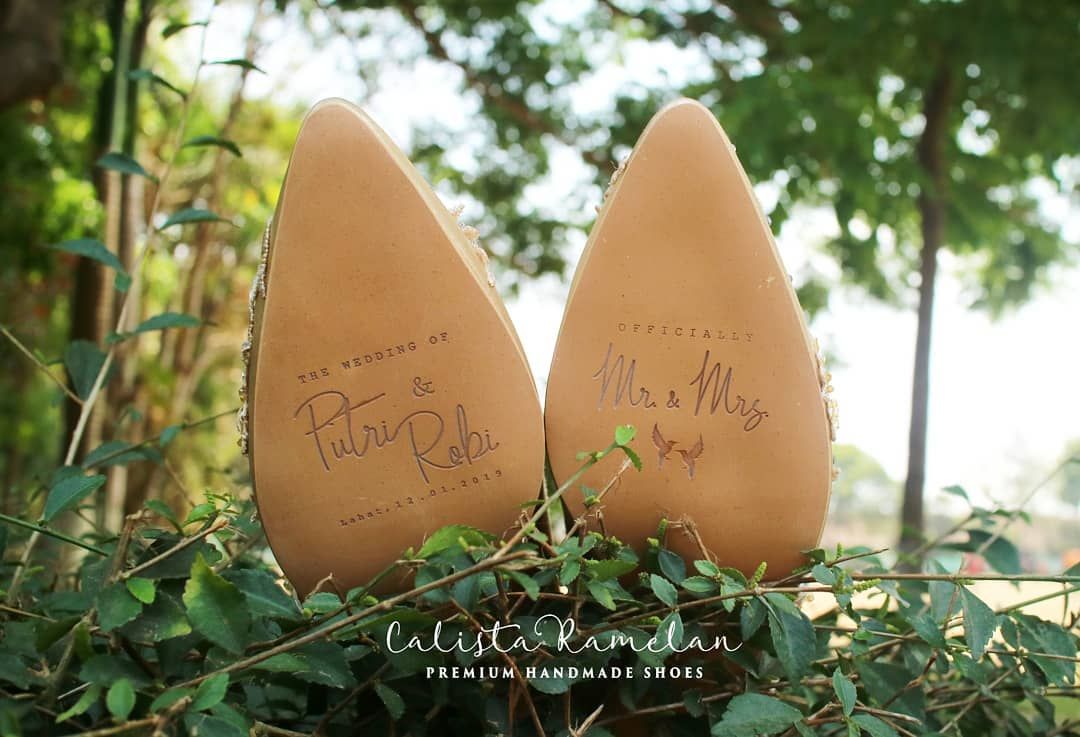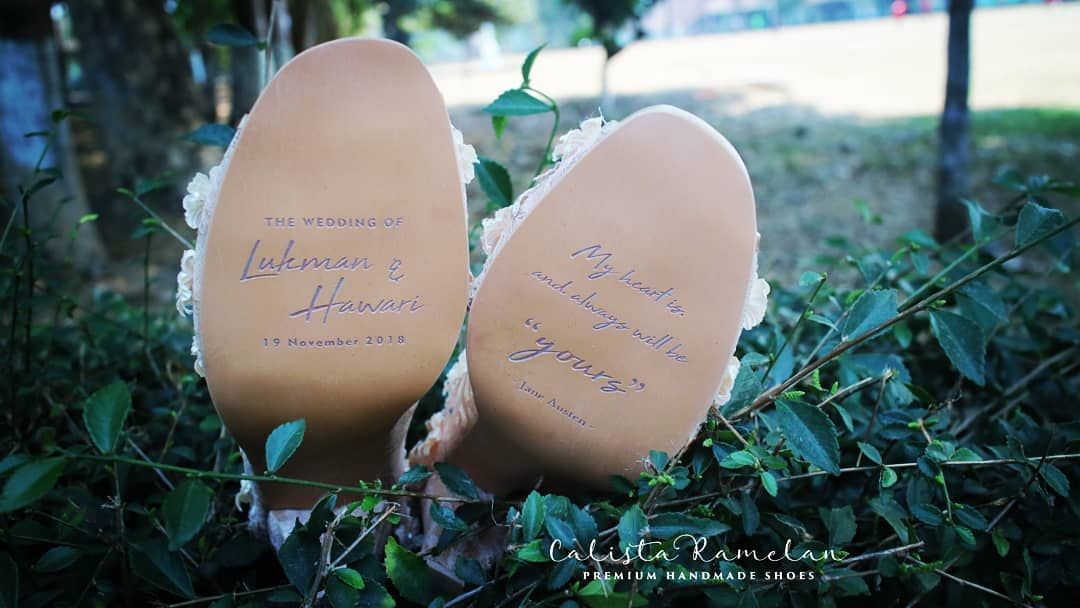 Image via calistaramelan
Getting them professionally customised is an option too, and looks so classy!
Inspiration from Sonam Kapoor's wedding- monograms!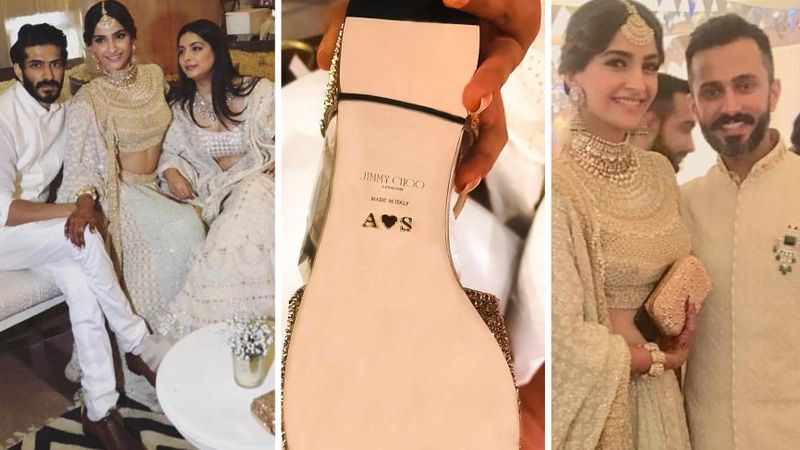 Image via Vogue
Sonam Kapoor got made-to-order Jimmy Choos to add 'A♡S' initials to all her bespoke solemates for her wedding! How cute is that?
You Do, Right?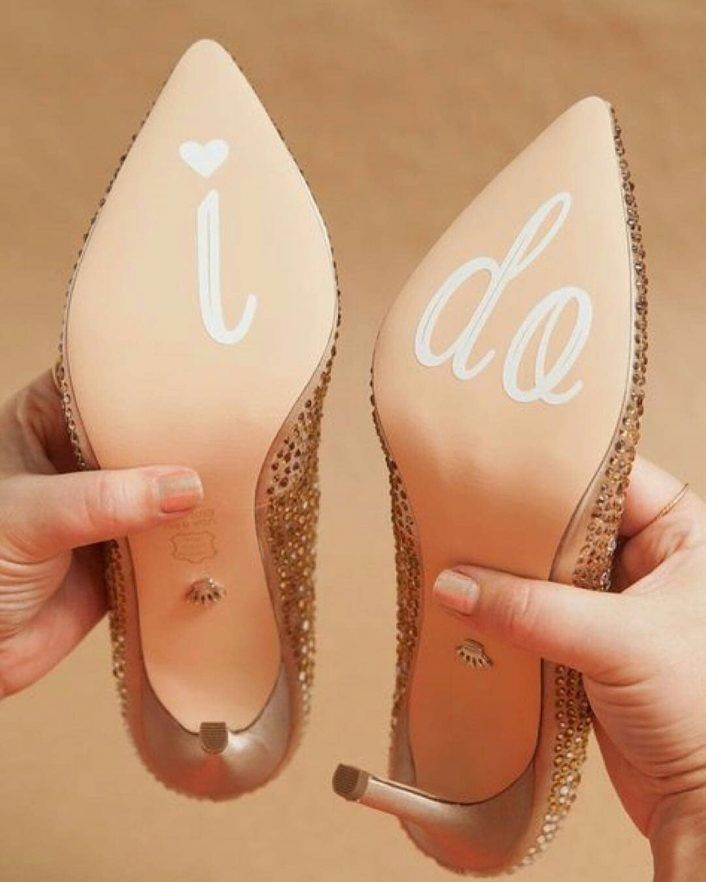 Image via @bride_kit
Simple and elegant! So pretty too!
Or something with a little quirk!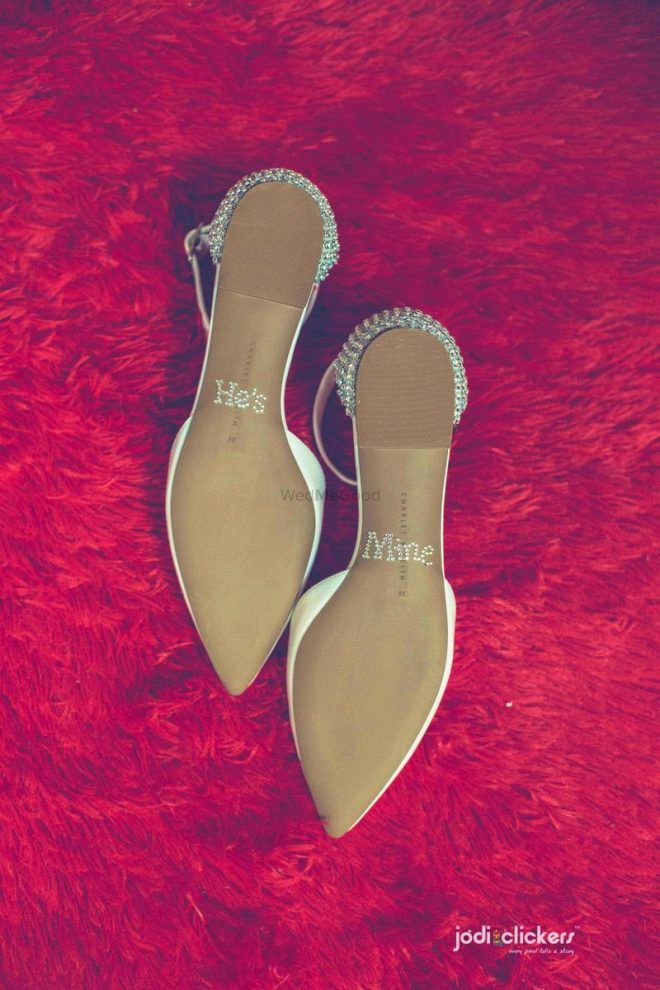 Image via Jodi Clickers
You can get as quirky with this as you want- how cool is this one?
Paint something romantic!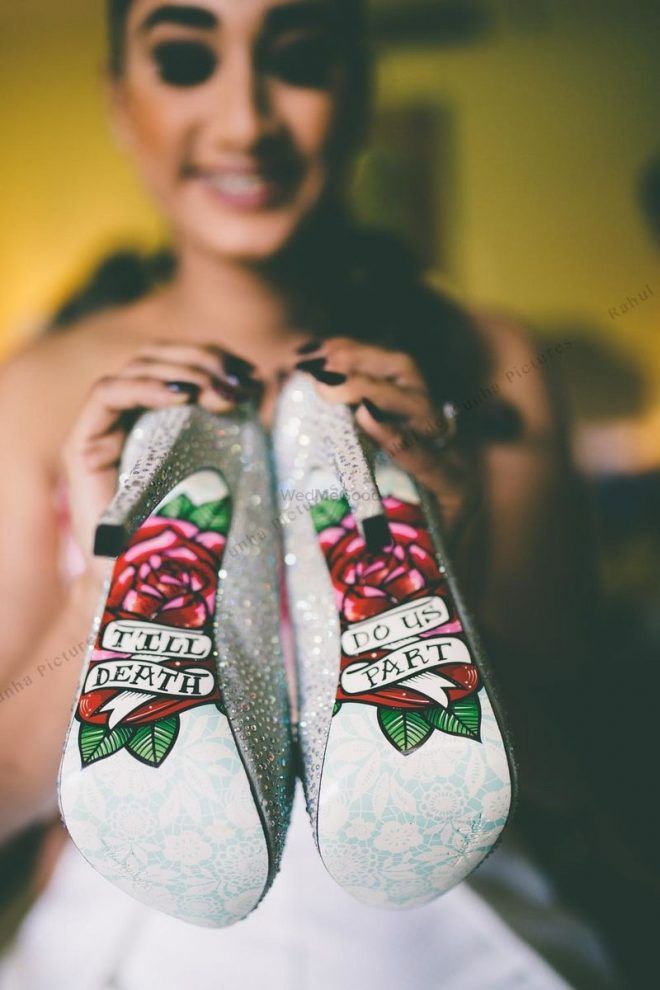 Image via Rahul de Cunha Pictures★ 5
How nice- you can do them yourself or get someone to do them for you with paint!
Tiny hearts #forthewin!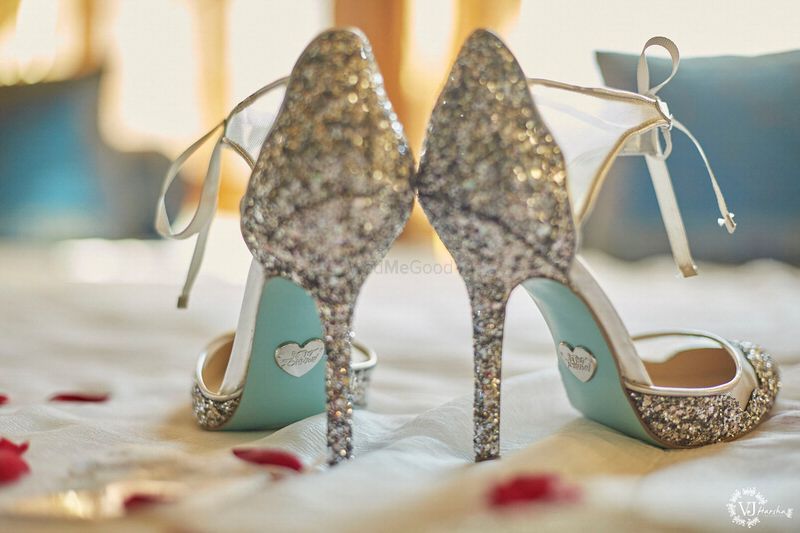 Image via vjharsha Photography★ 5
Adorable, right? Plus love the turquoise base! 
Rhinestones are cool too!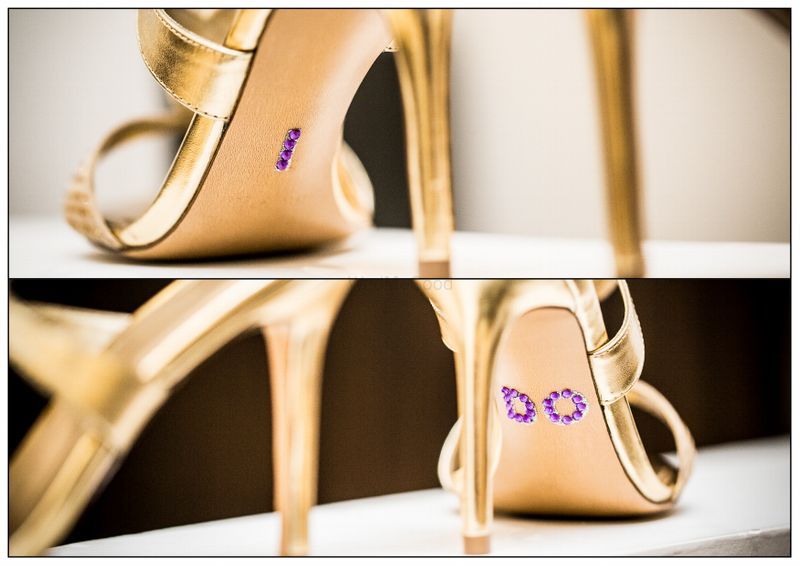 Image via Ravneet Puri Photography★ 5
Another simple but great idea!
'Pataka Dulhan' that's perfect for the Mehendi!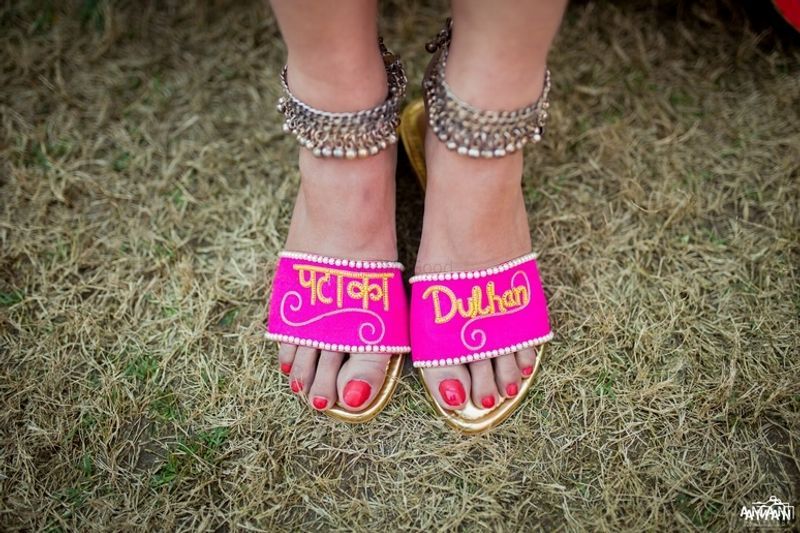 Image via Aman Photography★ 4.3
For the traditional brides, and perfect for the Mehendi! 
Or the same thing in a different design!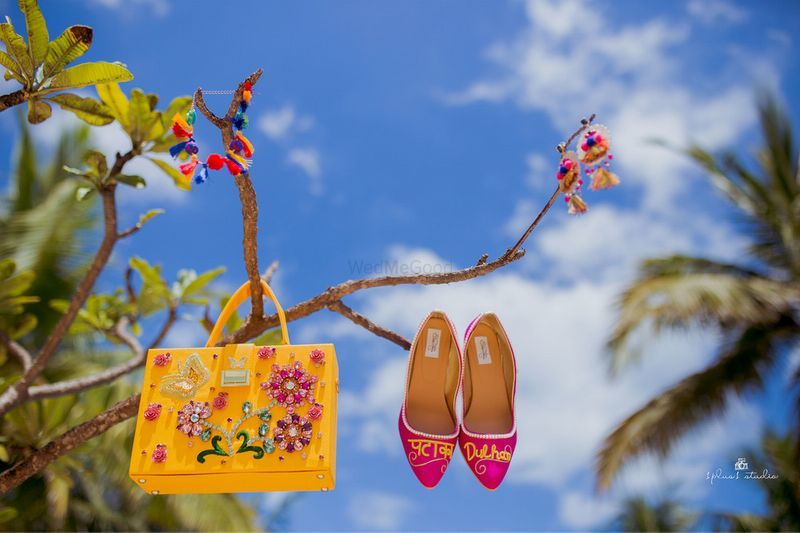 Image via Bhavya & Teja (Mahabalipuram)
Same thing, different avatar!
Or bling up the back of the jutti!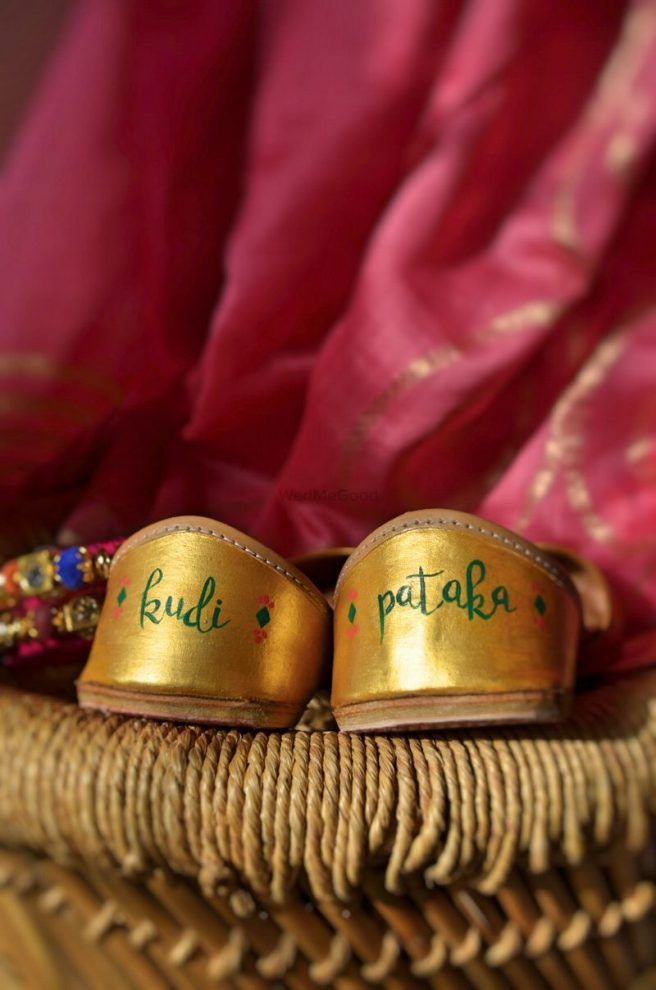 Image via The Haelli
Not a fan of bling on the front? Then get it on the back!
DIY a cute pair with personalisation!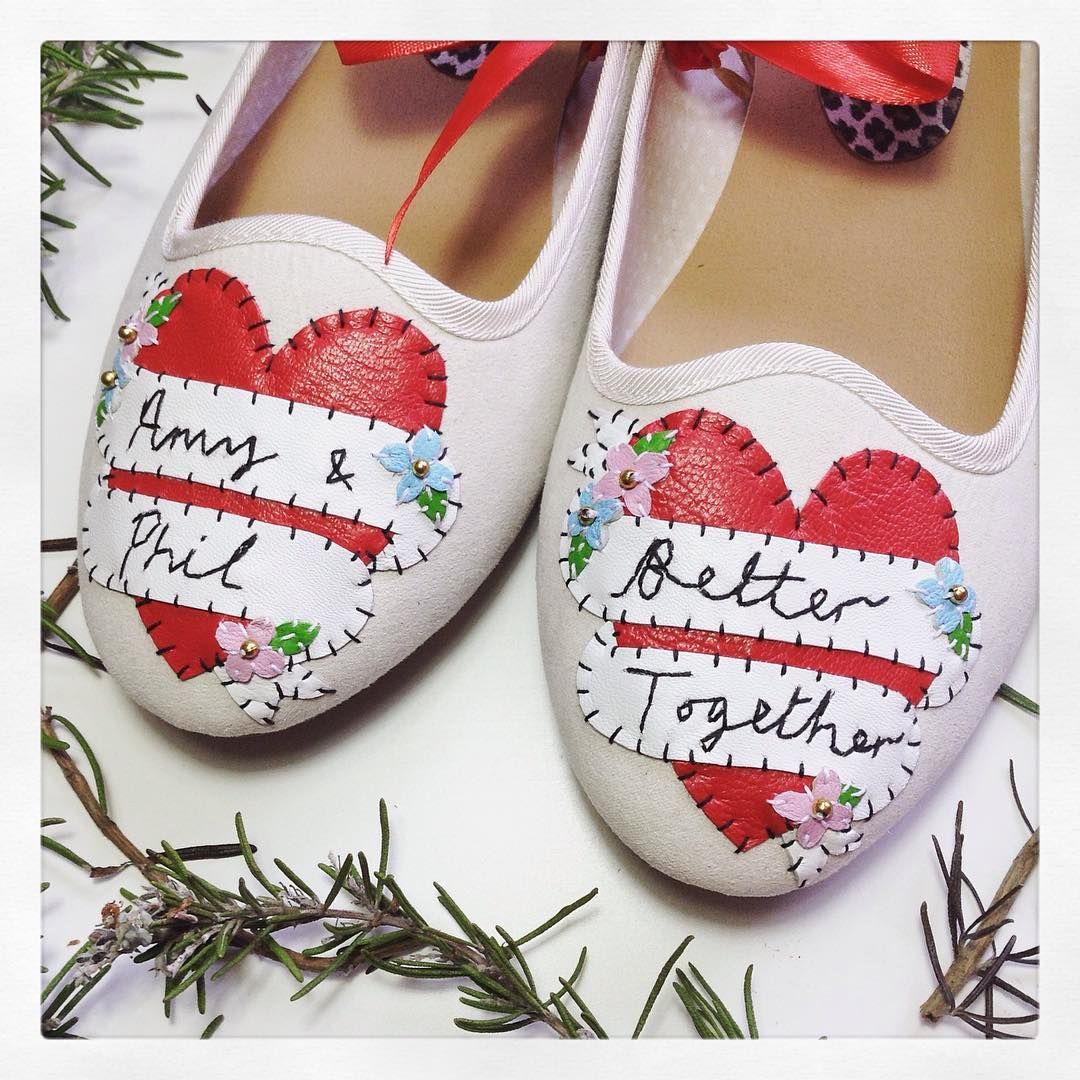 Image via hettyanddave
A DIY project, perfect for a small function like the Mehendi!
Write something special on it!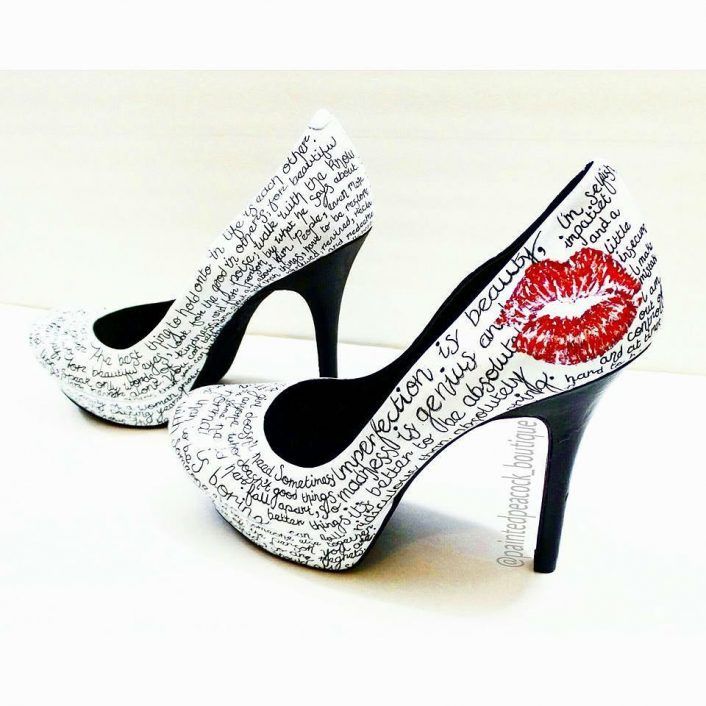 Image via paintedpeacock_boutique on Instagram
A little OTT, but if it rocks your boat, why not?
ALSO READ: The Most Lust-Worthy Bridal Shoes We Spotted Off-Late!