From Subtle To Crazy - Here Are The Most Vivid Groom Haldi Shots We Spotted
BY Garvita | 07 Feb, 2019 | 2281 views | 2 min read
One cannot deny that Haldi is one of the most fun-filled wedding ceremonies of all! It's the only time when both bride and groom remain carefree and end up getting crazy, happy pictures clicked. While we've seen numerous pictures of brides at their Haldi ceremony, this post is dedicated to the grooms! We saved a few of our favourite groom Haldi shots and listed them below, for you to enjoy. Bookmark these now for some major inspiration! 
One with the bride and colorful dupattas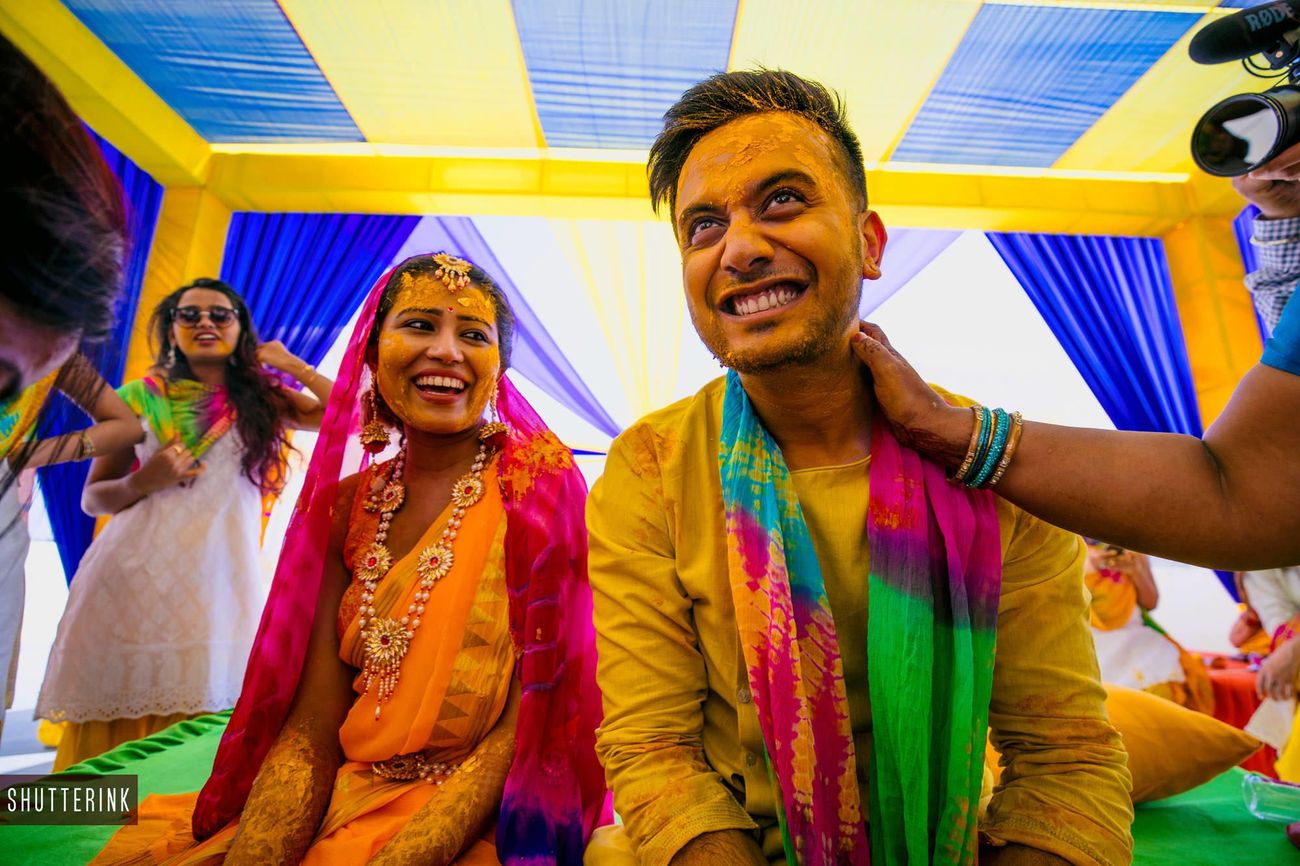 Image via Vikash & Agrima (Udaipur)
This groom seems pretty chilled about being Haldi-laden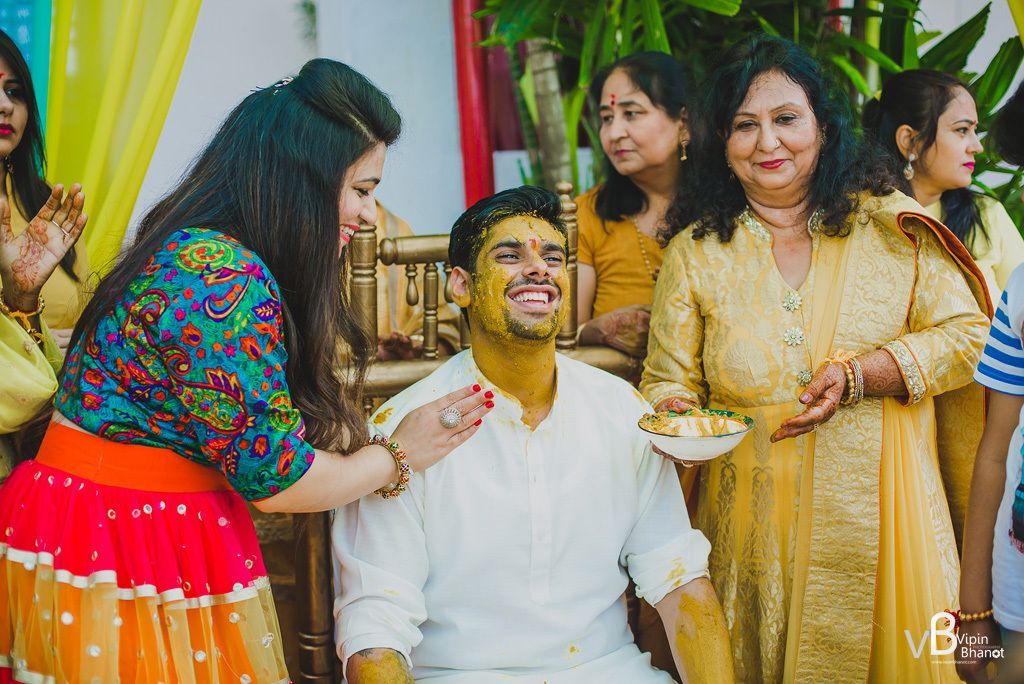 Image via Divya & Subhiney (Goa)
Woah! Looks like he didn't see this coming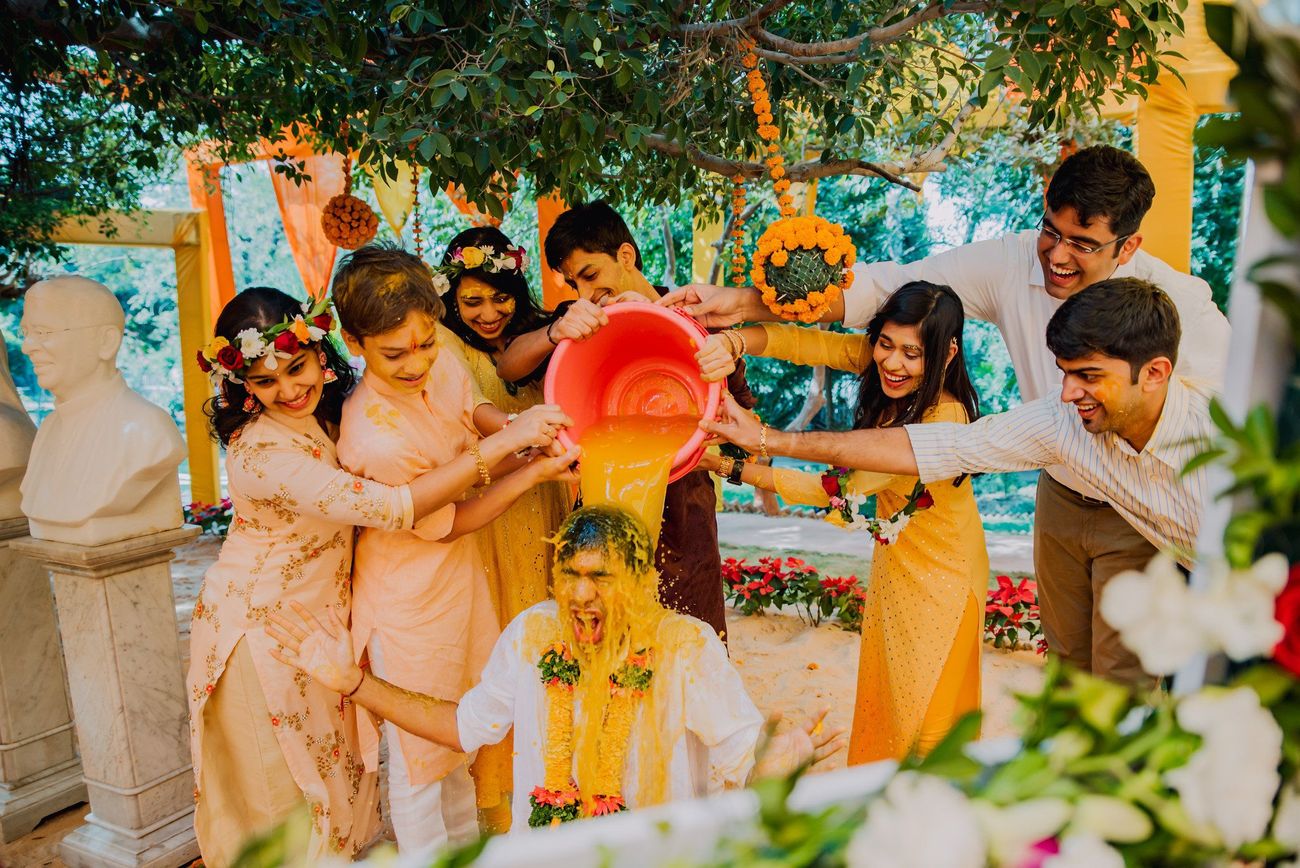 Image via Ambika & Athang (Jaipur)
And then there is this groom, whose happiness is quite evident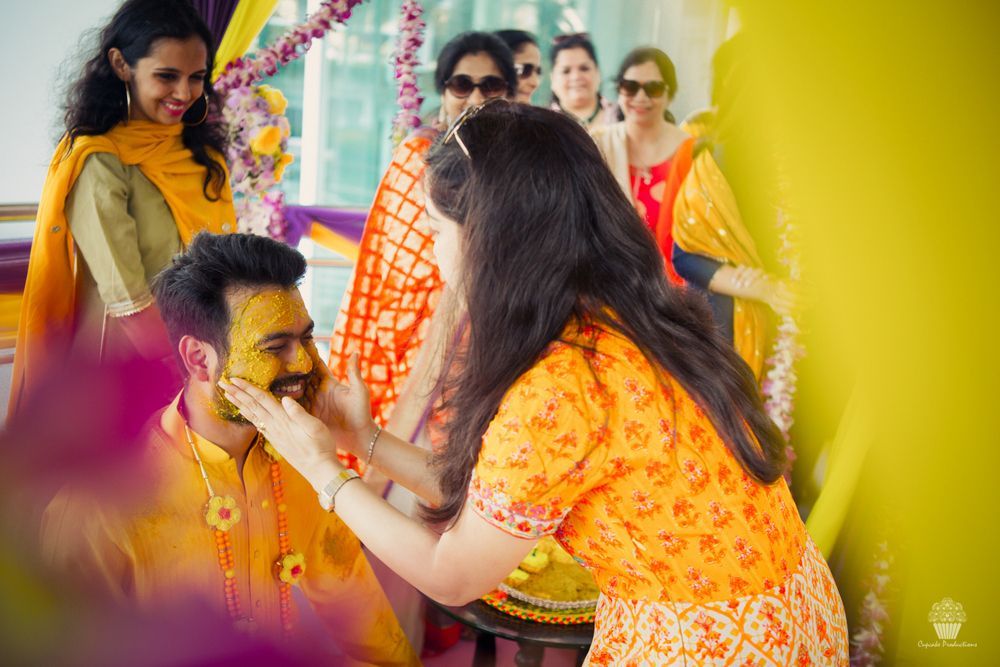 Image via Aman & Nupur (Thailand)
OMG! We're sure his tee came off in 3.. 2..1..
Image via Shreya & Prithviraj (Delhi)
Blinded by Haldi, anyone?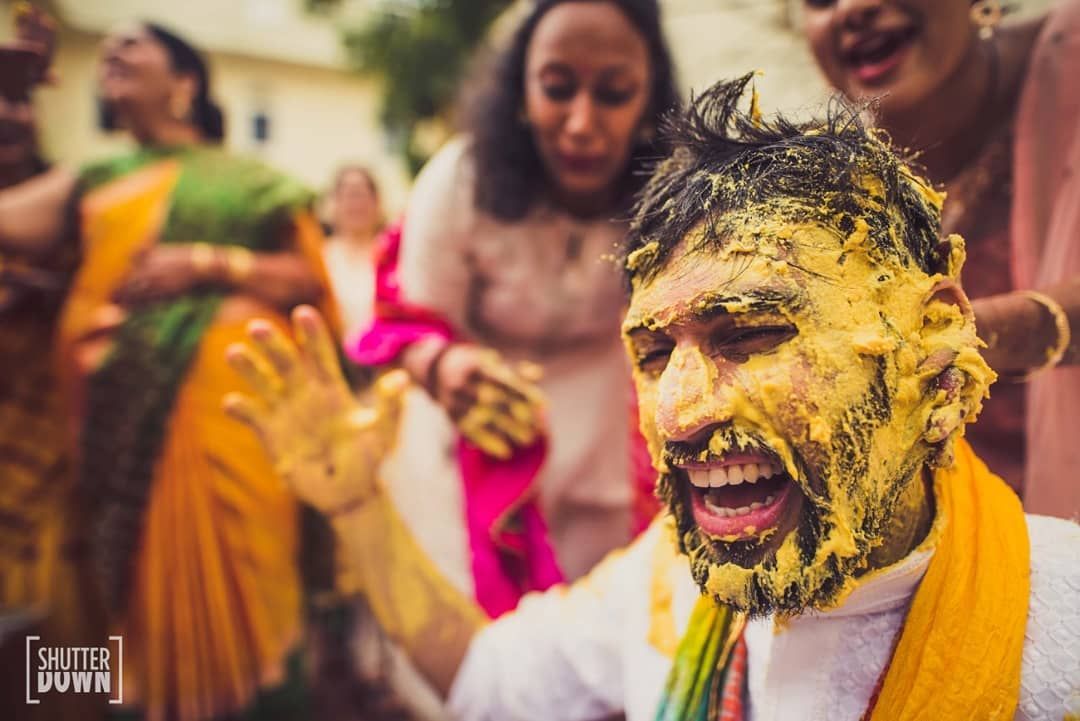 Image via Shutterdown - Lakshya Chawla
Haha! When your BFF (mis)uses the moment to do this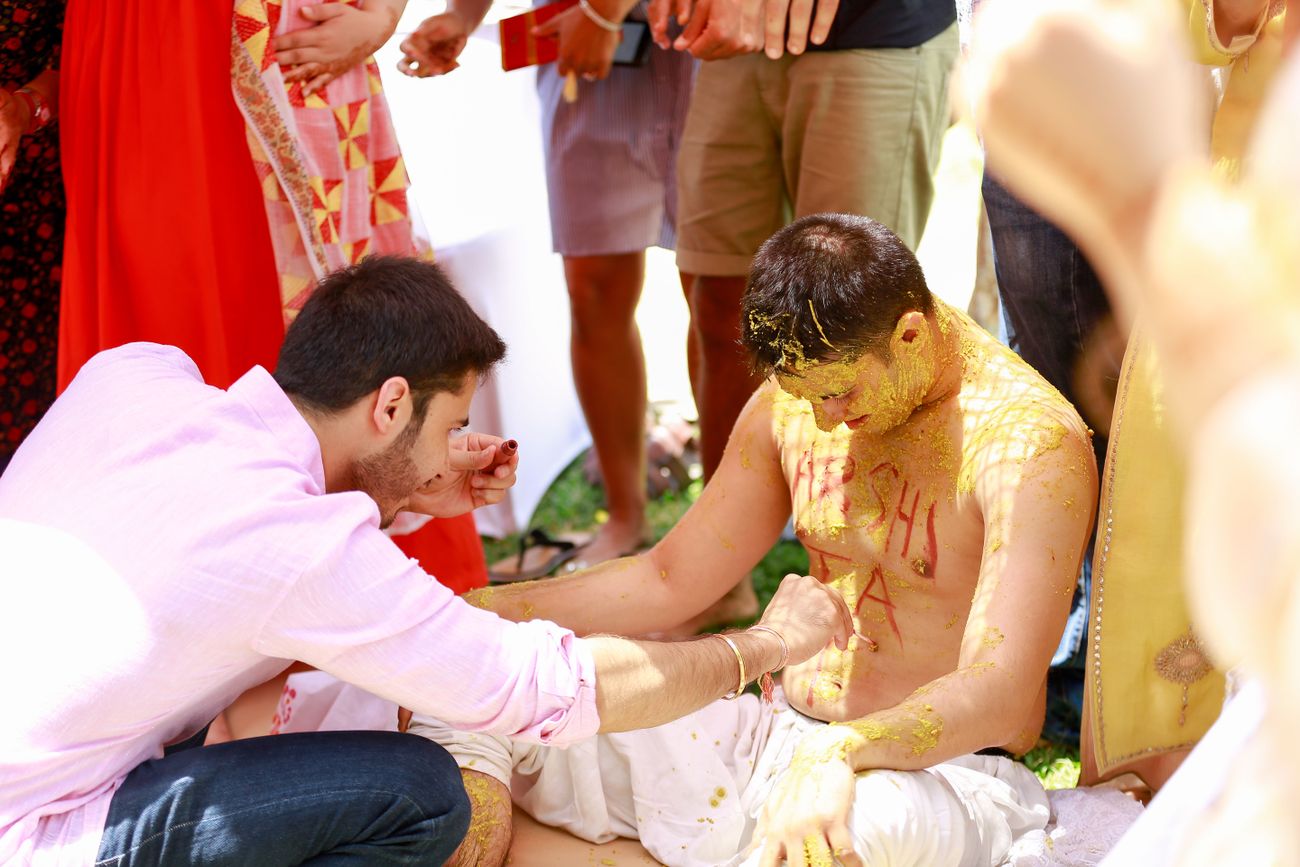 Image via Arshita & Sarthak (Sri Lanka)
This one had an elegant yet exhilarating Haldi ceremony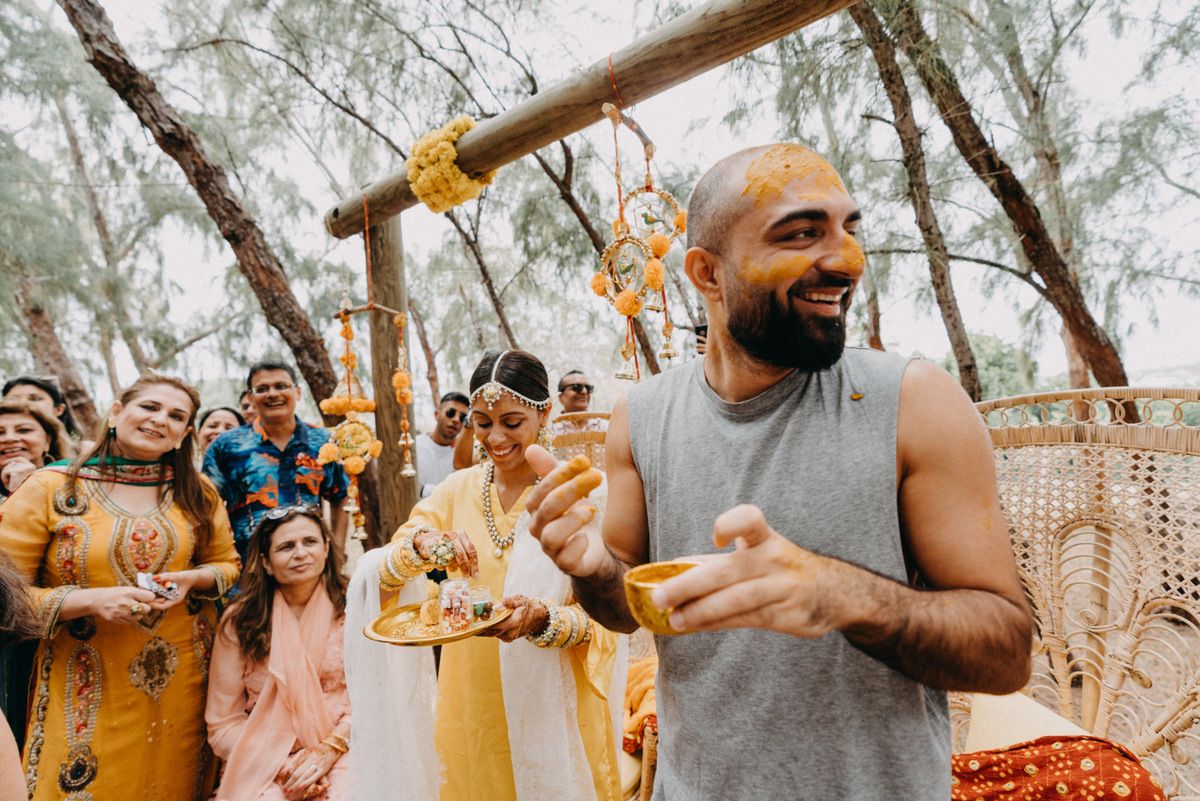 Image via Minal & Shaz (Mauritius)
The most chilled out groom on the list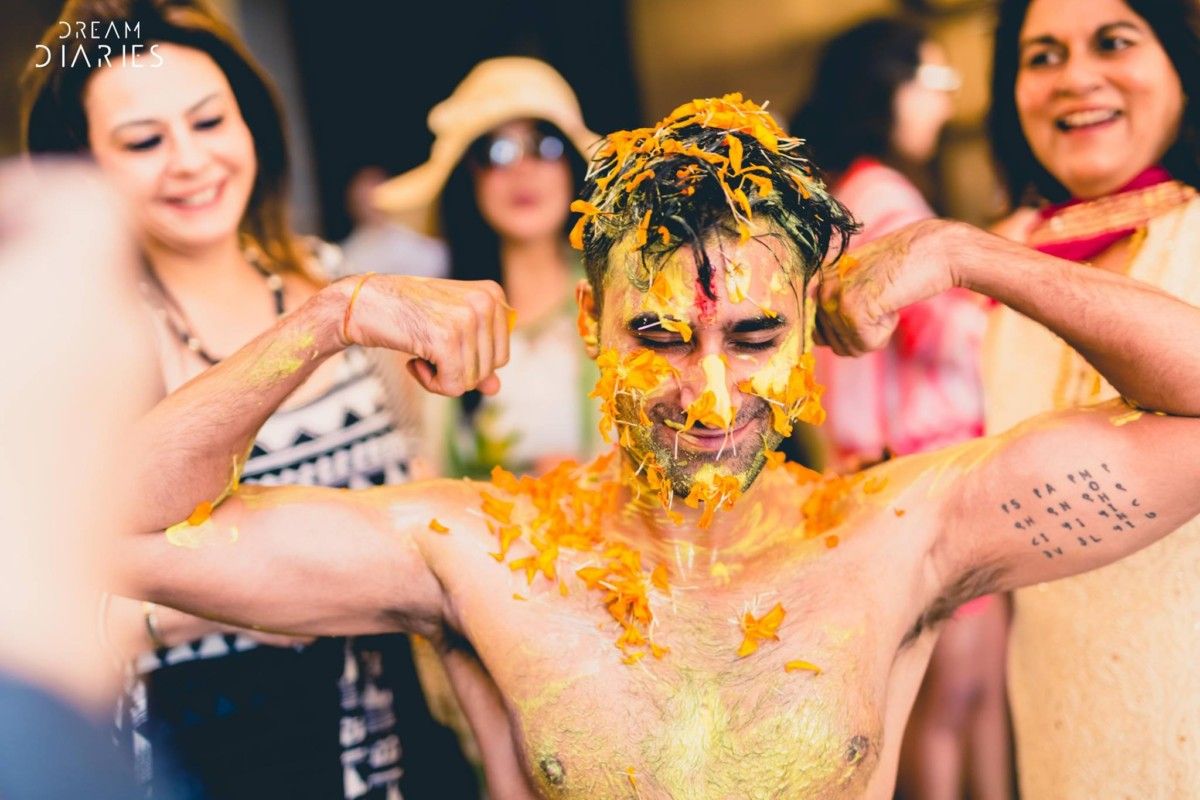 Image via Dream Diaries Photography
The idea was to add elements from Holi, maybe?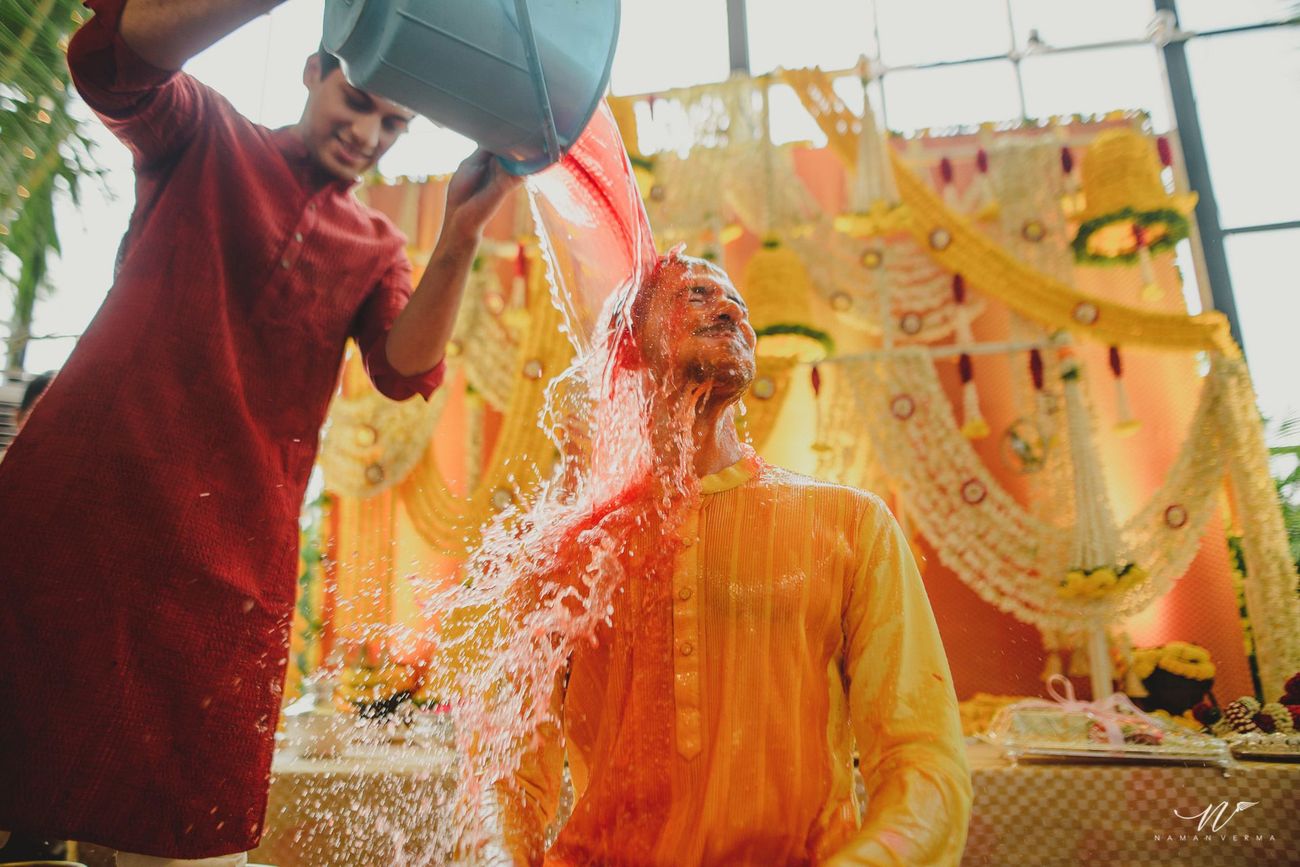 Image via Ashna & Brett (Hyderabad)
Beautiful vivid decor with floral shower at a Haldi ceremony? Hell yesss!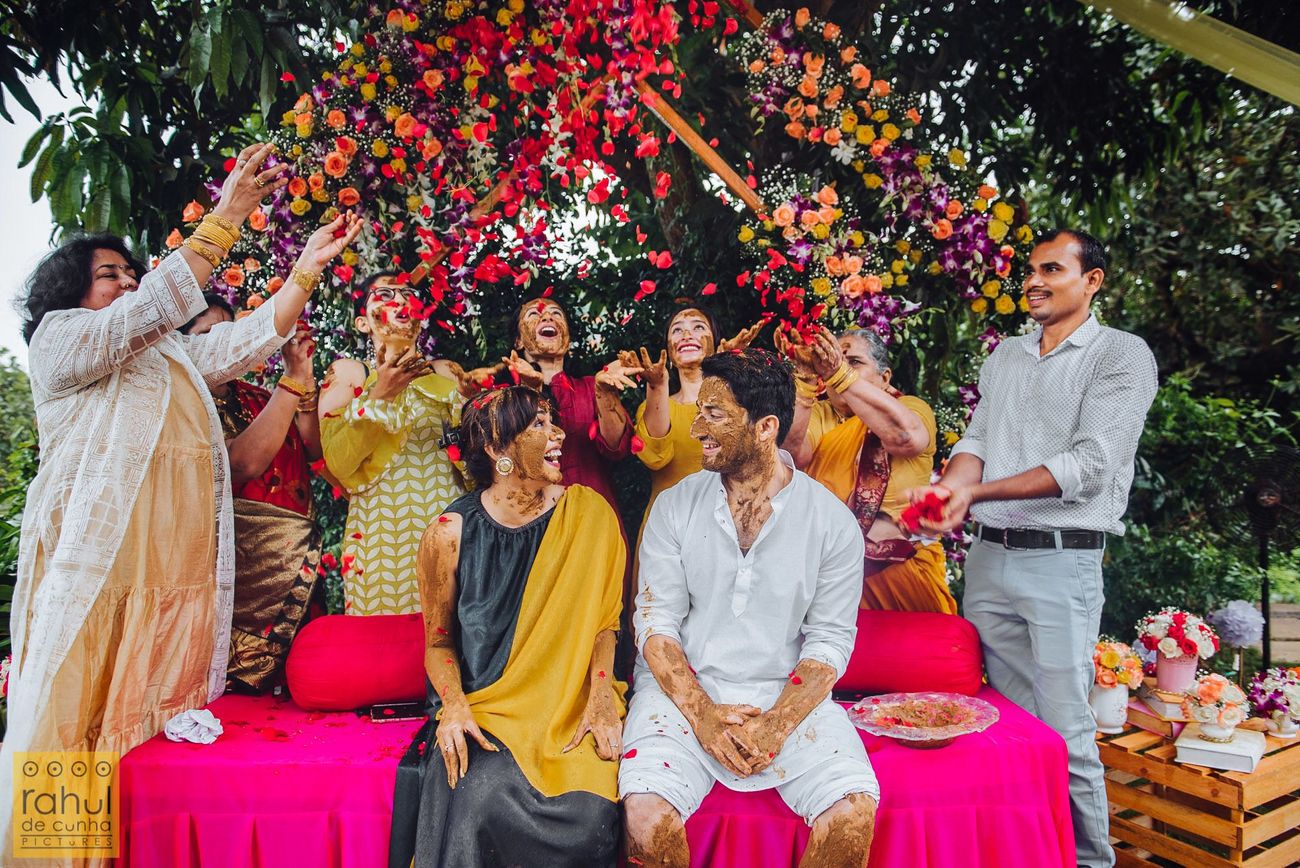 Image via Shalini & Sarvdaman (Goa)
When it is not limited to just the Haldi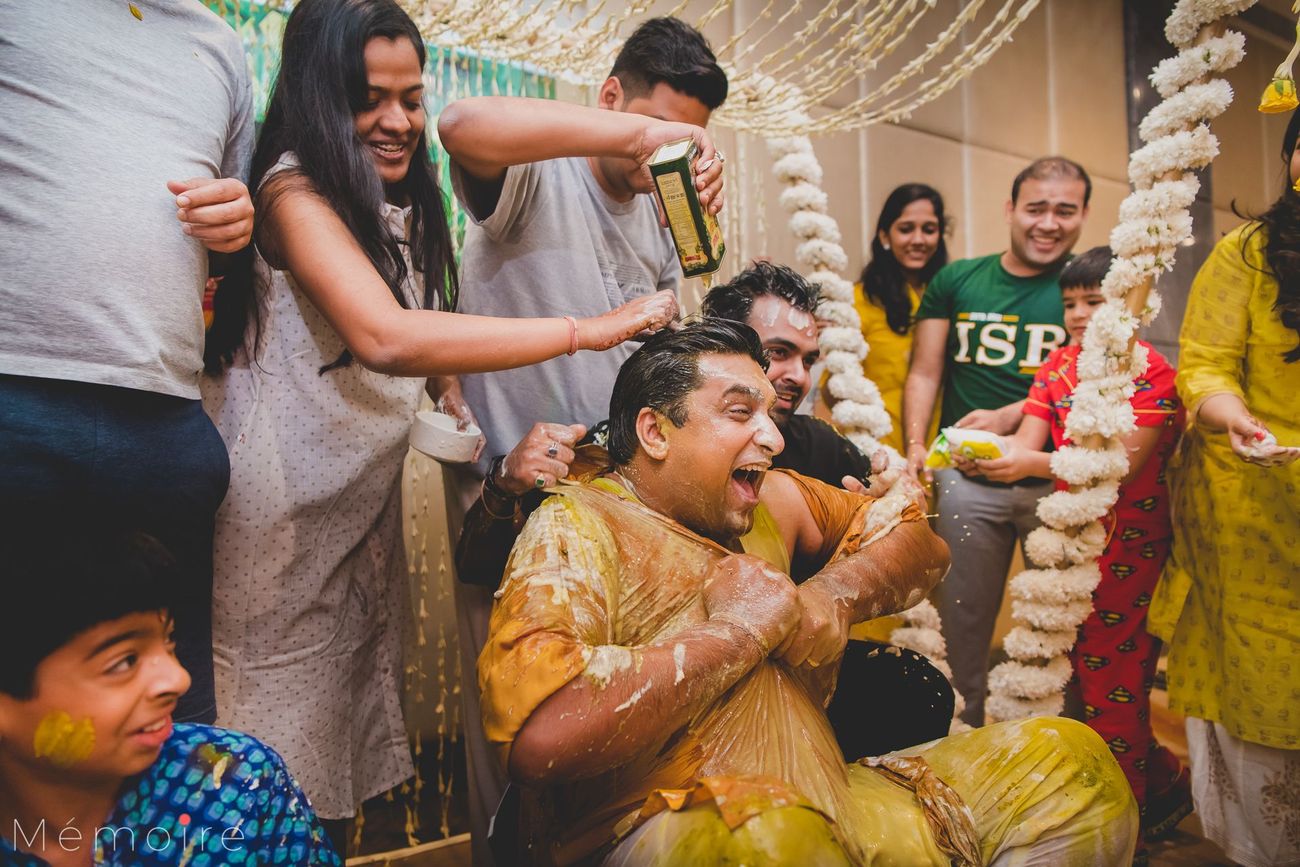 Image via Abhinav and Stuti (Delhi)
This went a little too crazy!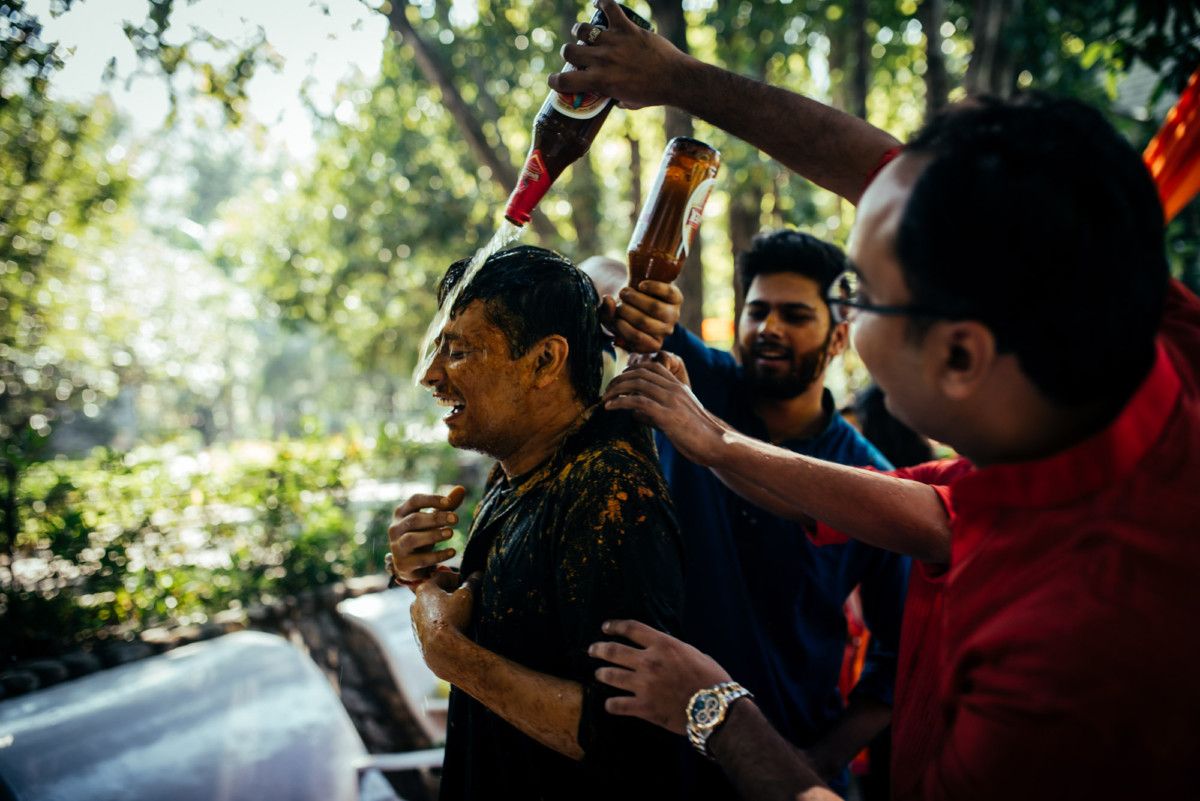 Image via The Wedding Conteurs
Well, now there's no escape...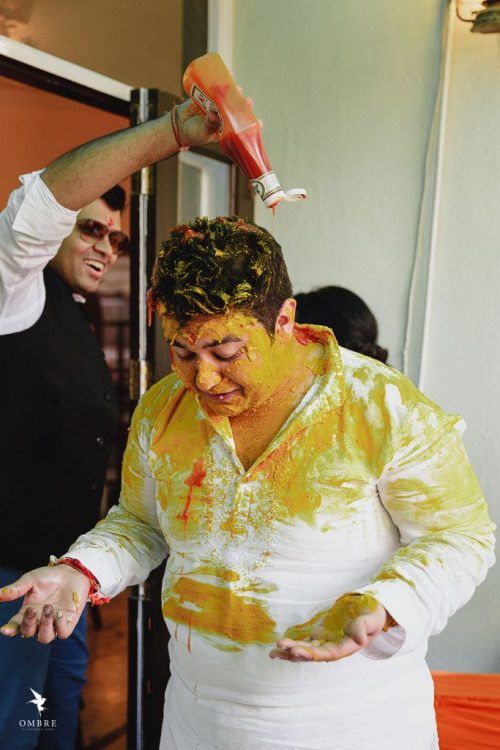 Image via Priyanka & Arjun (Delhi)
What say grooms-to-be? All excited for your Haldi ceremony after seeing this madness!