14 Alternative Mehendi Favors your guests will love!
BY The WMG Bride | 10 Mar, 2016 | 42825 views | 5 min read
Okay, so you thought the only thing to gift your friends would be bangles from the bangle-wala at your mehendi??? Wrong ! New age brides are pushing the envelope to come up with cute little gifts/ favors that could serve as alternatives to the bangle wala (because who really wears those many bangles nowadays anyway!). Anyhoo, we thought these cute little favours are definitely crowd pleasers on your mehendi and they don't cost much extra than bangles either?
1.  Hand out a jhoomar to each guest as they enter the mehendi
Spotted this at a mehendi function recently. Such a simple thing to do, but so effective. By the end of the night, every single girl in the mehendi had the jhoomar on her hair! Absolutely adorable.
Where to buy: Any artificial jewellery shop would have these. If you want to go cheaper, get your florist to make a floral jhoomer or ask a trousseau packer to use gota to make a jhoomer
Price: 500 per piece for a regular jhoomer, 200 if you get a floral / gota jhoomer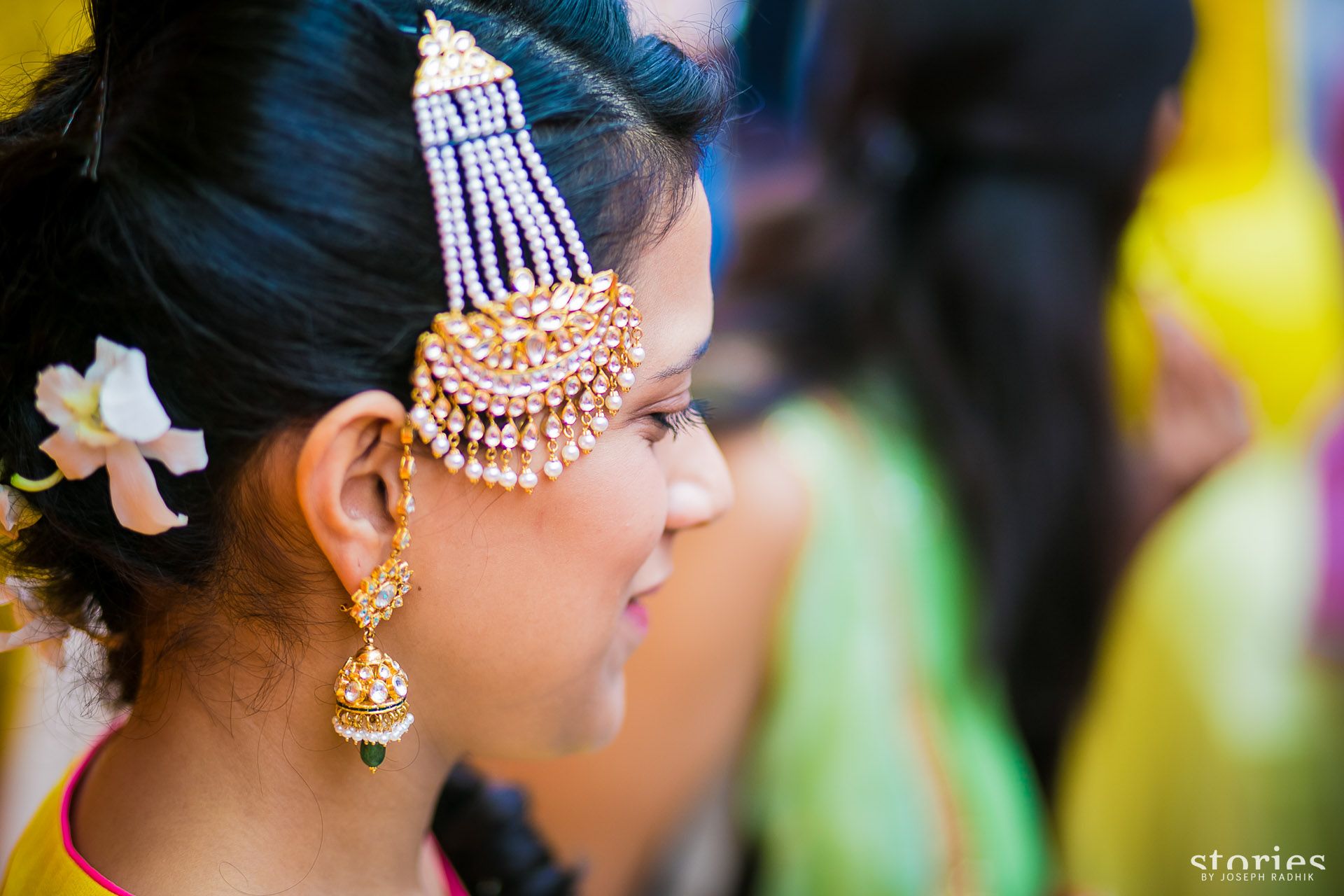 From one of our fav weddings Abhaya and Uday . Photo by Joseph Radhik
---
2. Haath Phool
Ask your florist to make flower jewellery hath phools. They look beautiful, delicate and are an unusual accessory that most girls love to wear!
Where to buy: Local florist / trousseau packer
Price: 200 Rs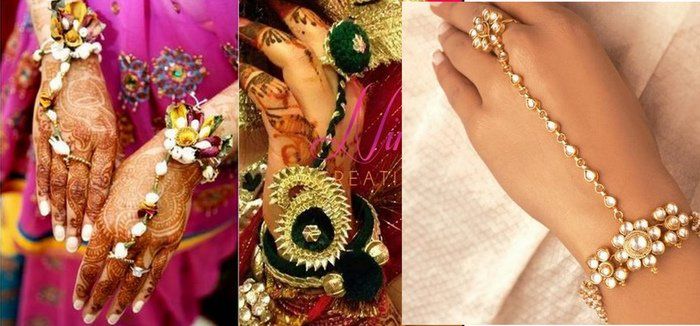 ---
3. Fabric Kadas
Give the traditional bangle a twist,  with these pop colored cuties adorned with zardozi and ghungroo. So cute!
Where to buy: Adirag 
Price: 175 Rs per piece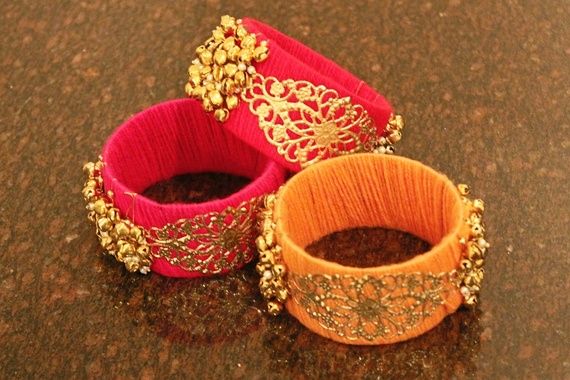 ---
4. Lotans:
What are lotans? Only the cutest thing ever. These are traditional earrings from punjab which come with colored threads. They consist of a round silver jhumki structure attached to changeable colored threads that girls can wear and match with their outfits. Hey, our founder gave this on her mehendi! Where to buy: Ask your aunt coming from patiala/ amritsar to get you these. They are available in abundance there
Price: 300 Rs approx for one lotan with two interchangeable colored strings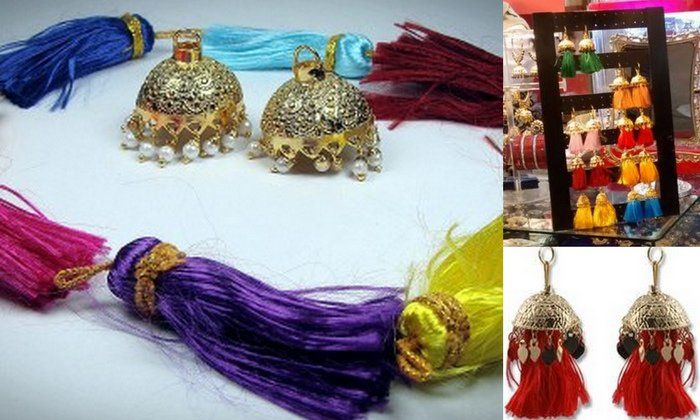 ---
5. Give large cocktail rings made out of Gota
Just as cheap as bangles but with a fun, chic , twist. Cocktail rings made out of colored gota and strings are super cute and nobody minds slipping them on - just pick one that matches with your outfit! Nino's creations (facebook page) from Pakistan makes these, and they do ship to India but you will have to find a way to transfer money to them.
Where to buy: Available in Delhi at Gazal Gupta. Otherwise Pakistani facebook pages selling gota jewellery like Nino's Creations/ show them to your local boutique. This is basic stitching girls!
Price: Rs 200 per ring approximately, however getting money to Pakistan is a problem from India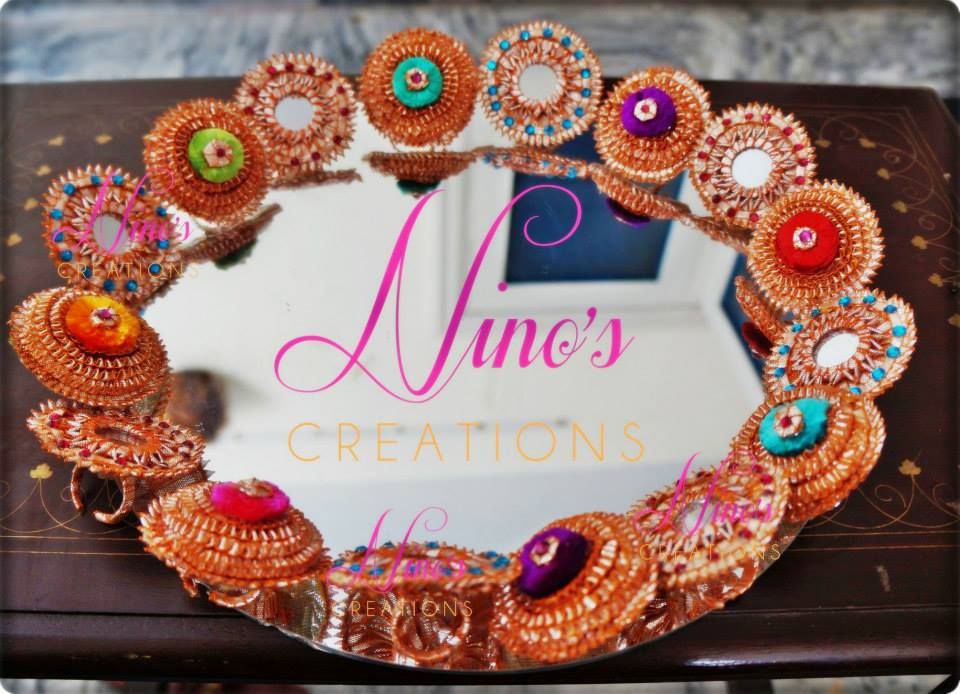 ---
6. Clutches
If your budget allows it, then catch hold of a wholesaler and get him to make you embroidered clutches for your girlfriends. These are so handy and pretty, and will be treasured in their closets forever.
Where to buy: Check out Reet by Geeta Kumar★ 4.9  & Fuchsia by Ketki★ 5  for starting range.
Price: Can range between 500 Rs to 2000 Rs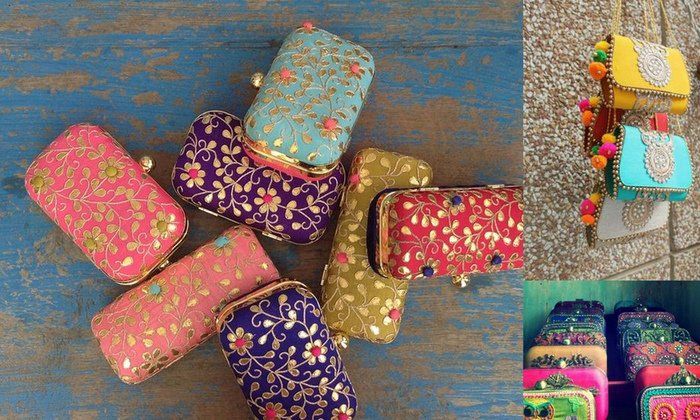 ---
7. Hand Mirrors
Want something super affordable and cute that your friends can stash in their bags? Just head to your local bazaar for hand mirrors. These cost less than 200 Rs (hey forever 21 has them for 150 Rs!)
Where to buy: Local Bazaars example Janpath in Delhi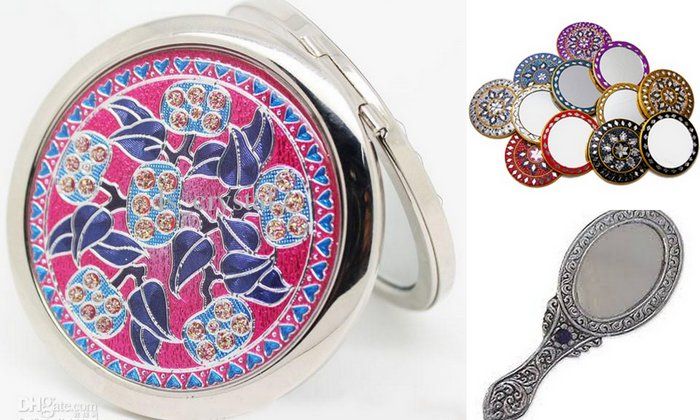 ---
8. Mini Clutches by Boutique Jalouze
These tiny clutches by Boutique Jalouze are SO cute. Use them to store your coins or jewellery after the function is over but the adorable factor on these is super high
Where to buy: Boutique Jalouze★ 4
Price: Starting ar 275 /- for the smallest size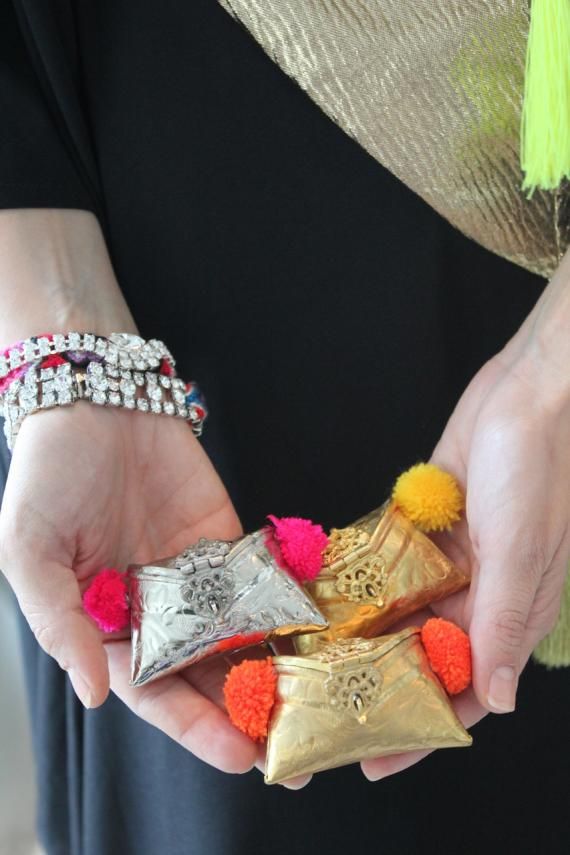 ---
9. Parandi Wala & Jutti Wala
Why a bangle wala, when you can get a parandi wala (colorful thread like stuff you tie at the end of a braid), to put parandi's for your friends. A jutti wala- giving out mojris is a great option too!
Where to buy: Catch hold of a local jutti vala in old parts of your city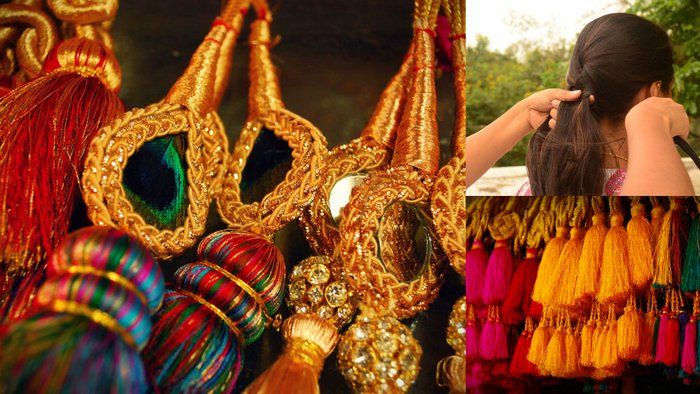 ---
10. Embroidered Hairbands:
Its one of those things you don't like to spend money on yourself but would love to get as gifts. Embroidered bangles and Hairbands in Sabyasachi style are such great ideas to give as mehendi favors. While these wide ones may be too obtrusive for people, get narrower ones made.
Where to buy: Studio Accessories by Neha Sehgal and Nidhi Khanna★ 5  &Barkaat Atelier★ 4.4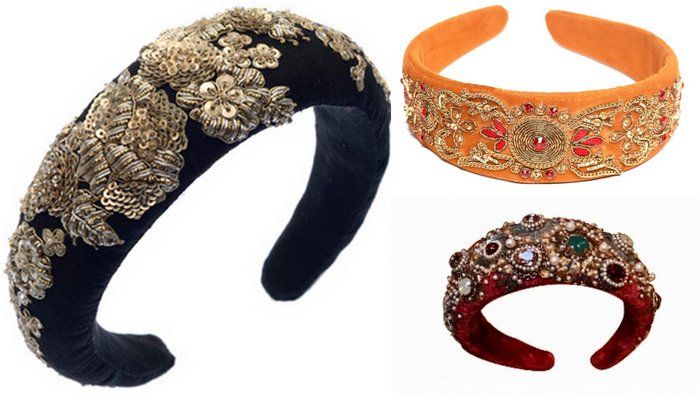 ---
11. Cones filled with sweets, or churan:
These white cones are so darn pretty, love the little heart on top and the strings as well. Fill these up with gems, M &M's, or if you want to get adventurous then chocolate sauce or syrup for the guests to take home!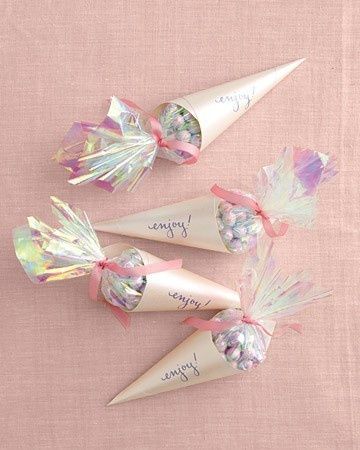 ---
12. Mehendi Inspired Cookies

:
These are just simple sugar cookies with icing and frosting designed in mehendi like patterns. Your resident home-baker where you order cakes from should be able to execute these with ease!
Where to buy: Eclairs★ 4.9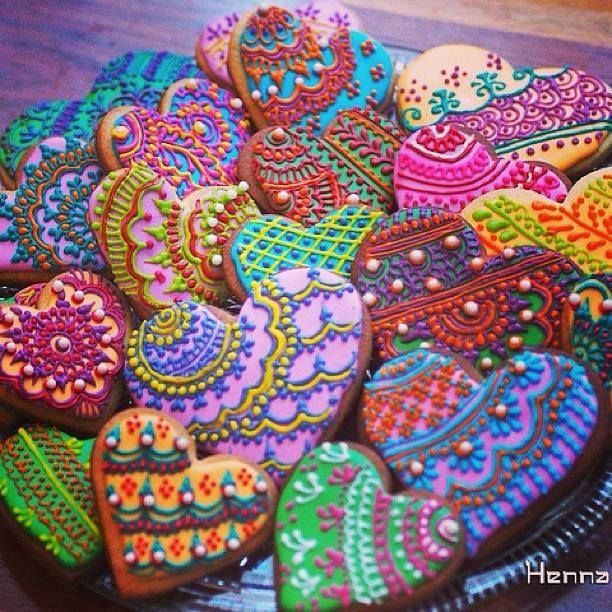 ---
13. Ghungroo bangles:
These are right now pretty common in Delhi and make as a cute alternative to bangles. They are chunky, and large and girls love to wear these with Indian/western/ fusion outfits alike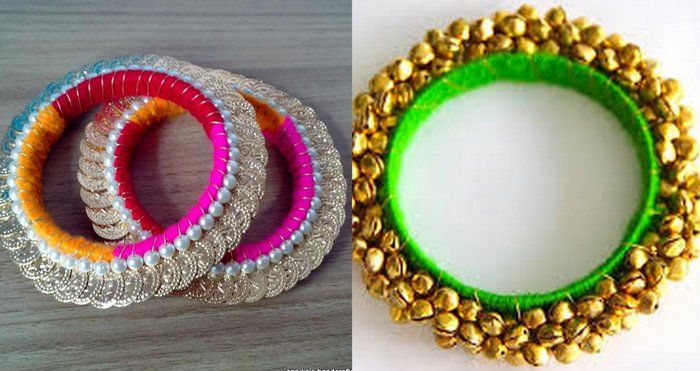 14.  Lehriya Scarves & Dupattas:
These are worn so easily with black/ white kurtas and every girl needs one in her closet. Such a great idea to give to your close friends no?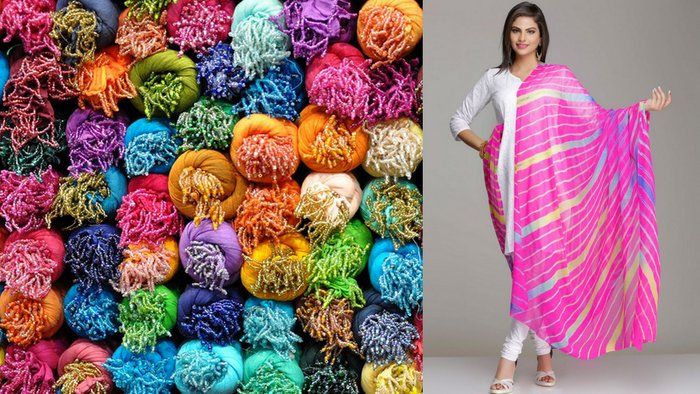 ---
Oh and by the way did you check out these amazing mehndi designs for your special day!