#GetTheLook: Super Cute Mehendi Table Decor in Under Rs 2000!
BY Sakshi | 17 May, 2017 | 6409 views | 2 min read
#GetTheLook makes DIY super simple for you! Yep, we know you have the will, but sometimes might not have the way to DIY something pretty for your wedding. That's why we break down the look for you and tell you exactly where to source the material from, so that you can achieve something similar, if not exact! Here's a pretty Mehendi DIY Table Decor which you can nail in under Rs 3000!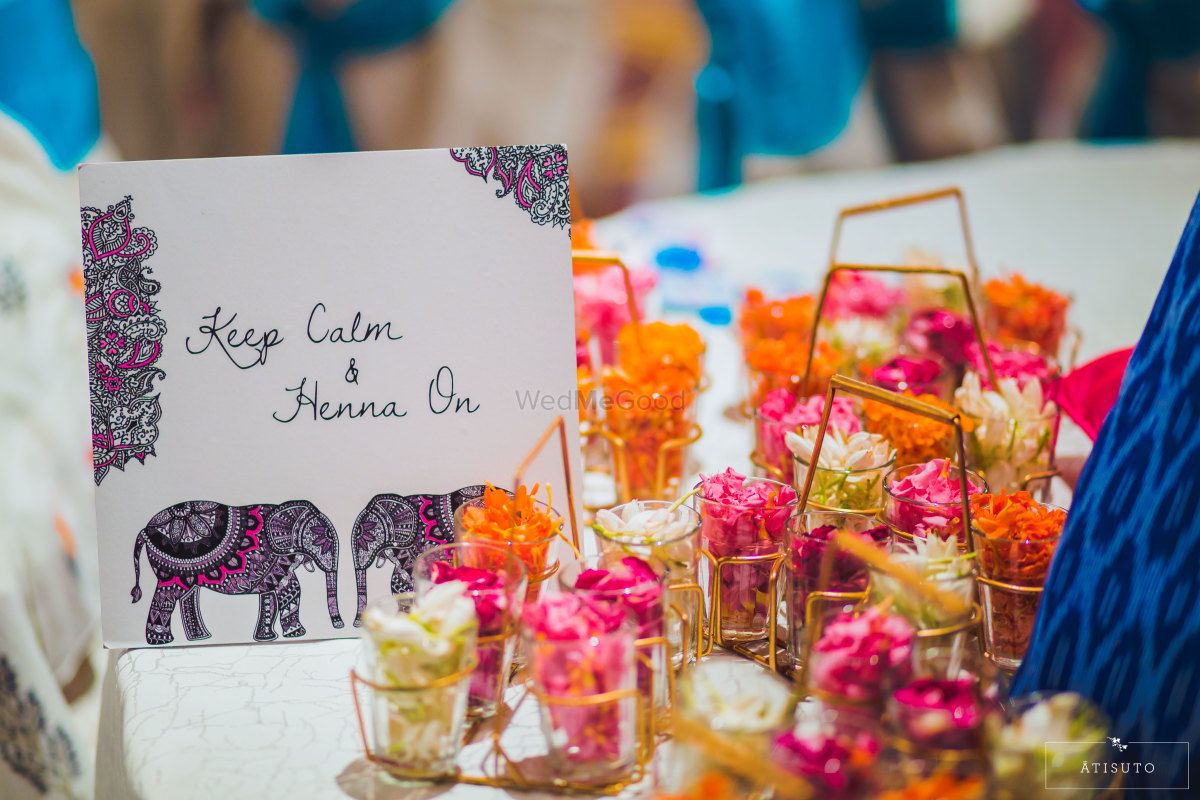 Image via Atisuto
How cute is that, right? Here's how to get this look! This is what you need for one setting like this- if you have an intimate Mehendi at home, one setting like this is good enough. For a bigger gathering, you can have 5 such settings around the place- or you could just have the cute elephant printable around on every table!
Set of 4 or 6 Cutting Chai glasses with the stand- about 2-4 of them for one setting.
A printable on card material - 1 for the look, more if you desire.
A mix of different petals- rose, genda and jasmine.
Here is how you can #GetTheLook!
Buy Cutting Chai glasses with the stand. You can get transparent ones which are pretty cheap, or take the look a step above with colourful ones. We like these-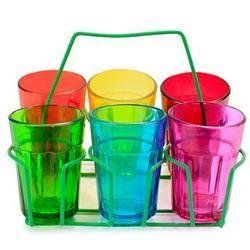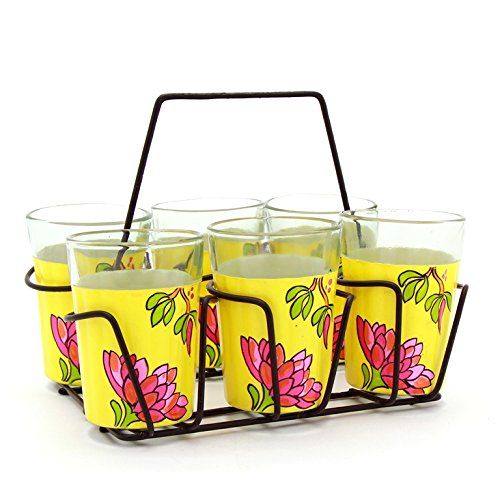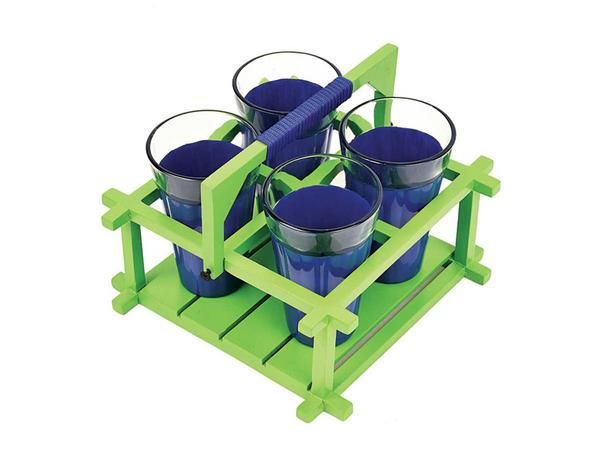 The first two are from Amazon. You can buy them from
here
 and 
here
. The third ones are a bit pricier from
Poppadumart
. Get them from
here.
 These are all priced between Rs 700-1500 per set.
Next, download and print a cute printable like this one from the internet. Make sure to do it on a thicker material like that of a card. There are loads of black and white and coloured Mandala Elephant designs available online, so you can pick and choose and colour as per your colour scheme. We like these printables :)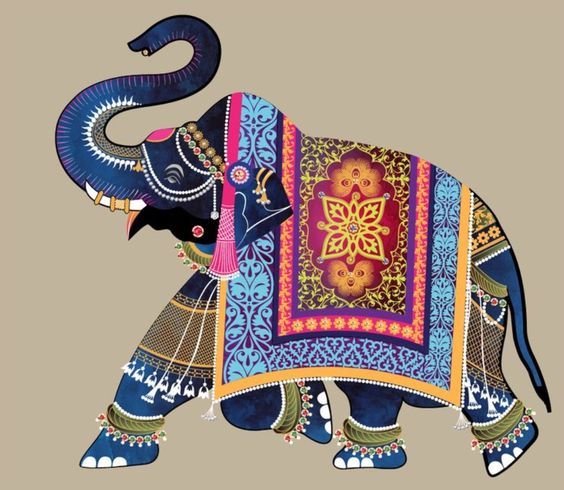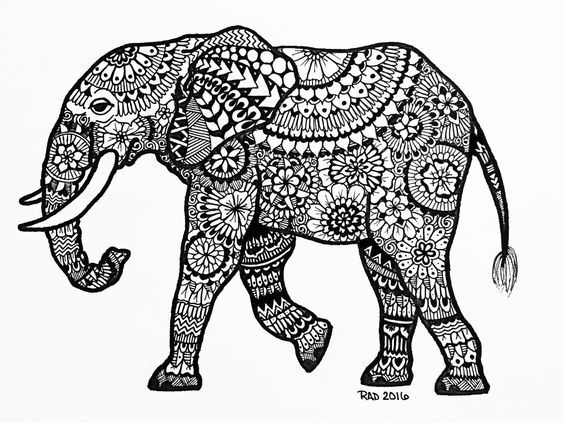 Download them from Pinterest here and here.
Next up, fold the printable card to make it stand and write something cute on it- like 'Keep Calm and Mehendi On'. You can either get this pre-written before printing or write it by hand.
Fill the glasses up with different petals, and voila! You're all set!
Super cute, right?