Girls' Side & Boys' Side Invites We Loved!
BY Anupriya | 18 Aug, 2020 | 1624 views | 3 min read
Indian weddings are getting bigger and better with each passing year, and so are our wedding trends! With so much personalisation happening around, and more & more couples paying keen attention to the details, guessing what's for the ladkewalas & what's for the ladkiwalas has become a lot easier. Adding something just as interesting to the list, we found these girls' side & boys' side invites for you. They are too pretty to give a miss, and your tribe would definitely love them! Scroll through, to check out our favs!
A stunning combo of chocolate brown and white!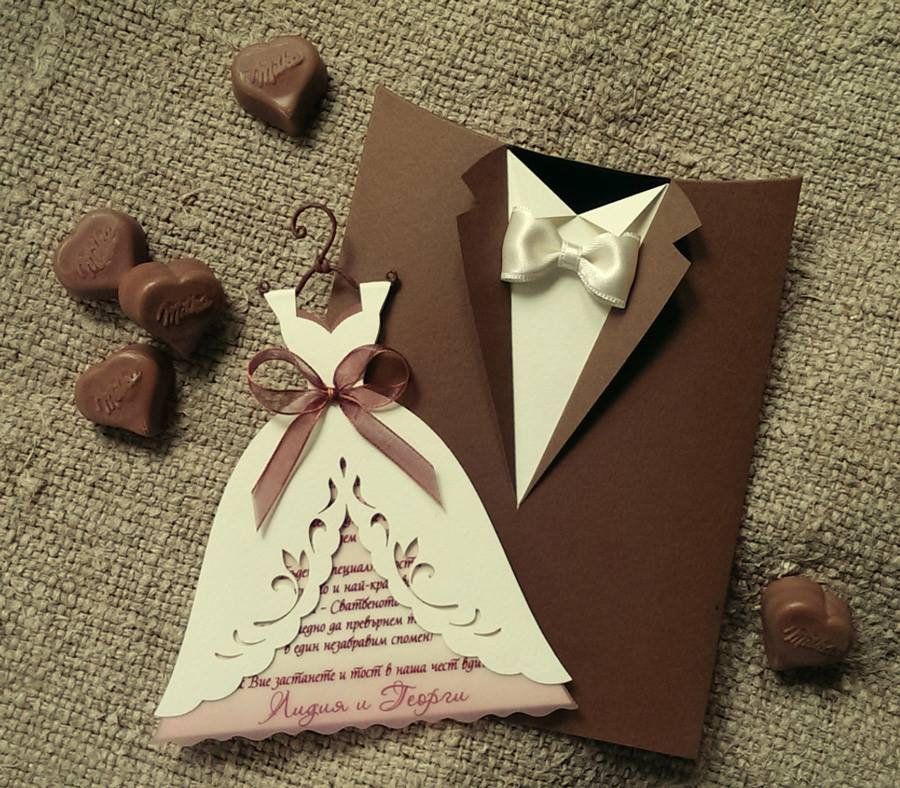 Image via Pinterest
Ever imagined you could make your invites around the colour of your wedding dresses? Love how this white gown goes perfectly for the girls' side, whereas the chocloaty brown tuxedo one for the boys' side.
The ones with details to die for!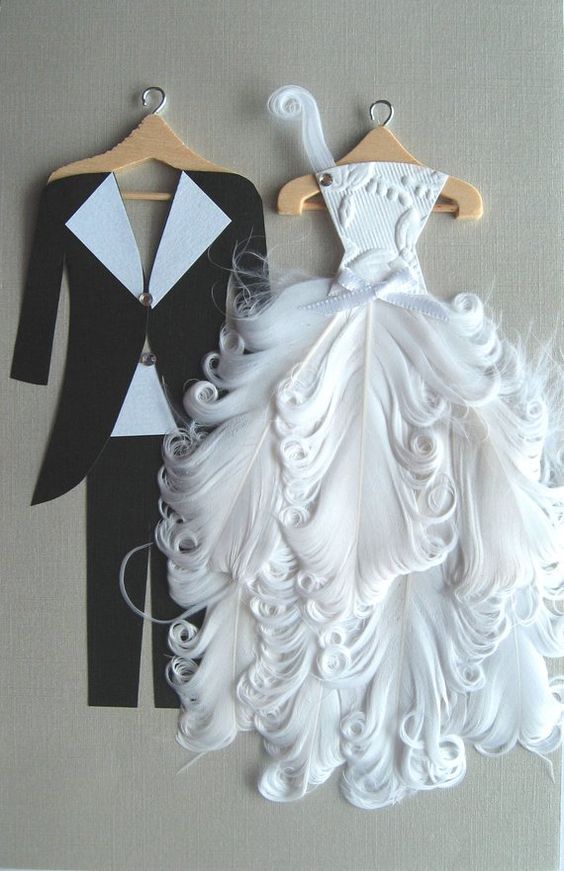 Image via Pinterest
You ought to give this one a double check for all the princessy details! While the girls' side invite here would definitely make for a perfect keepsake for the guests (especially for the girls :P), the boys' side invite is just as intriguing. PS. We love those hanger details, that are adding some more quirk to these invites.
These muted ones with floral adornments look elegant!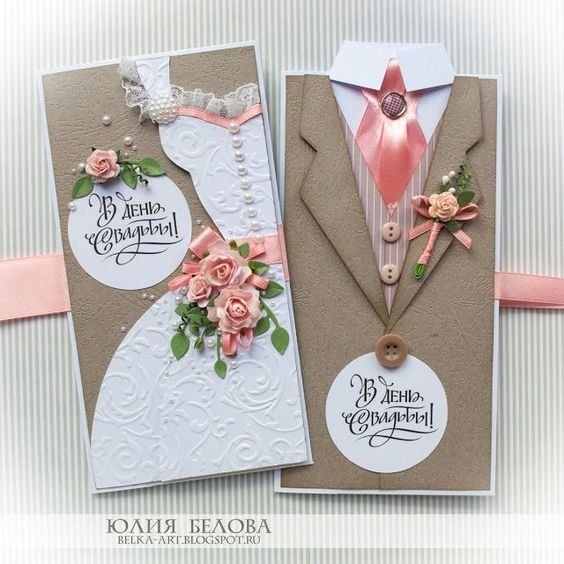 Image via Pinterest
For those who are a fan of pastel & subtle hues, this version of girls side Vs boys side invite is perfect. What do you think?
These foldable invites with a dash of vintage!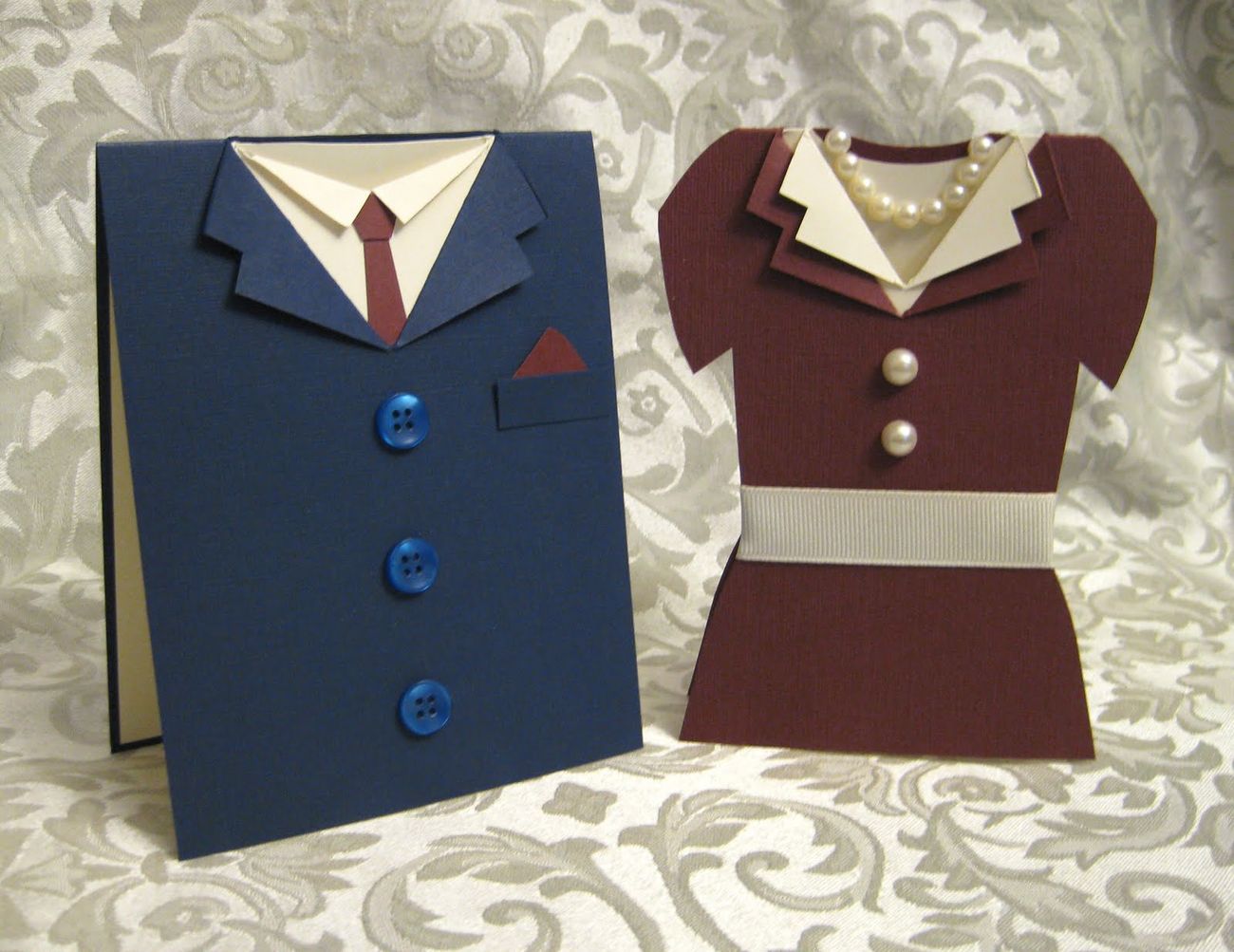 Image via Pinterest
Simple yet elegant, these invites are again inspired from some key staples in a guy/girl's wardrobe. Screenshot if these resonate with yout style!
Black & White never goes out of fashion!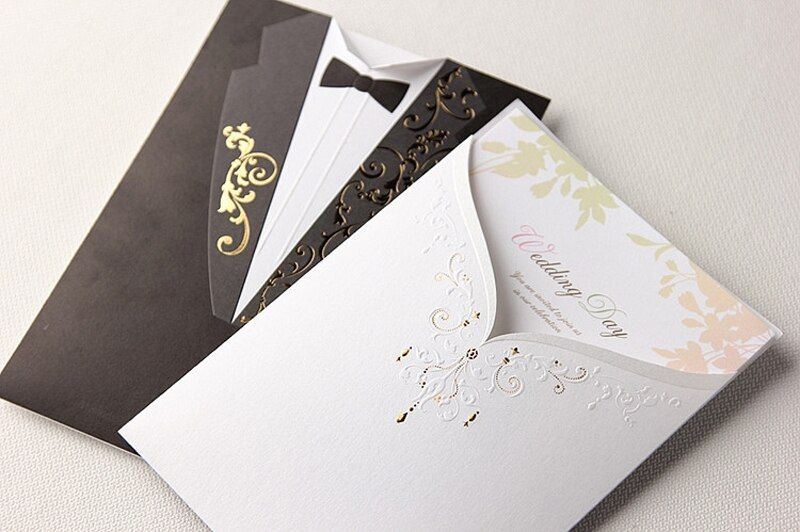 Image via Pinterest
Replace your regular invites with these quirky ones that have tuxedo and gown neckline detailing on the envelopes!
Also, how about this fancy packaging for the favours too?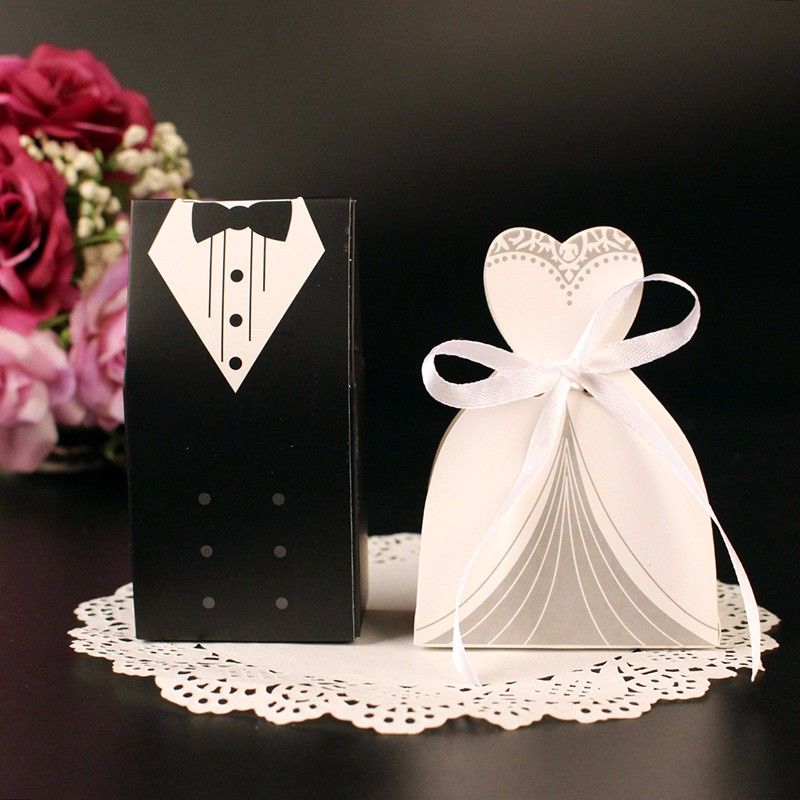 Image via Pinterest
Not just invites, you can consider this fun idea for the packaging of your favours too! Don't you all simply love it?
Don't want to pick separate invites? How about this two in one themed invite?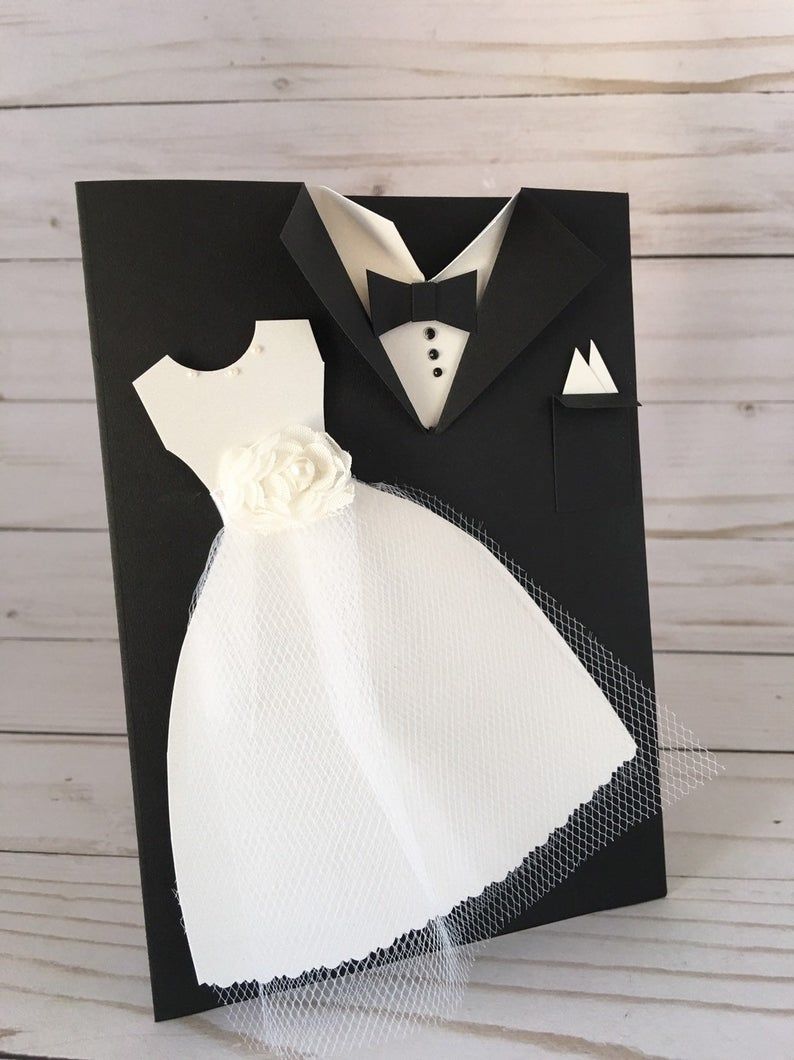 Image via Pinterest
You and your bae can opt for this stunner in case you guys don't wish to take the different paths! This one features a gown and a tuxedo both at the front flap of the invite, showcasing how they always go hand in hand.
Another gorgeous wedding dress themed wedding invite!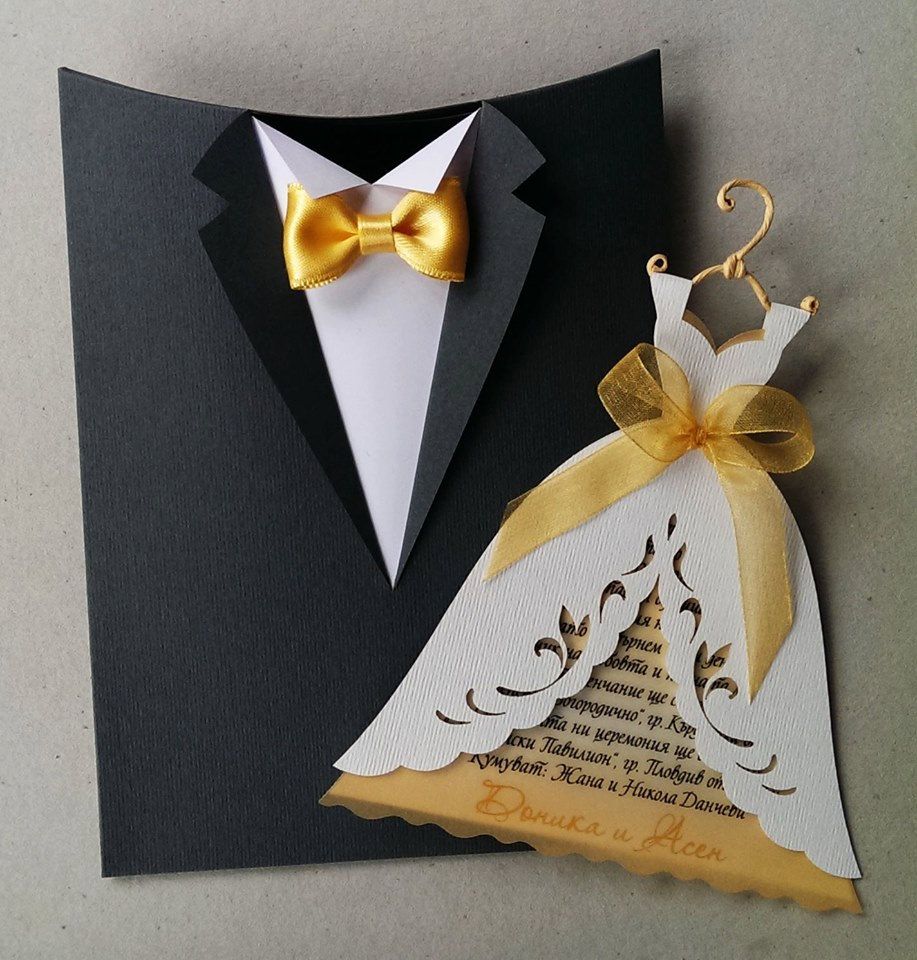 Image via Pinterest
Again, this one's as similar as the first one in the list. But we love how the pop of gold added a distinct touch to both the versions.
This one with crocheted pattern & classic details!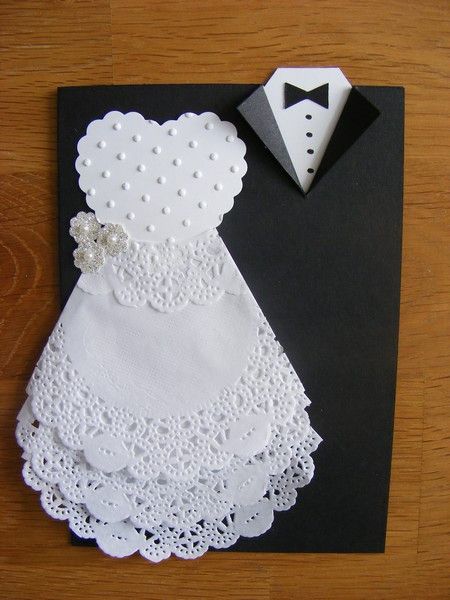 Image via Pinterest
This laser cut wedding card with lacey details that looks so delicate & classy!
This unique one with a pearl necklace-like detailing!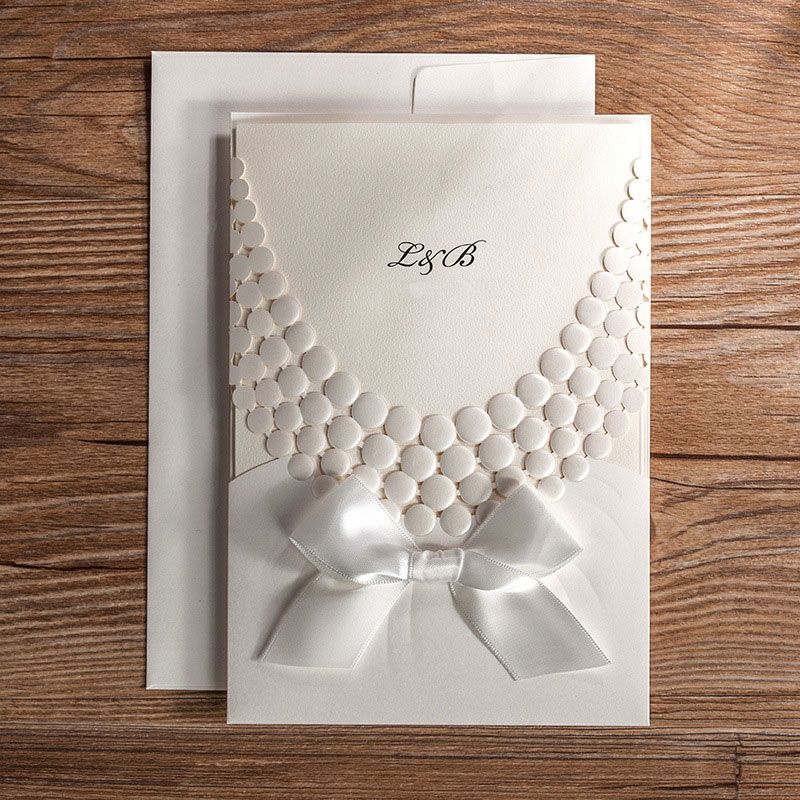 Image via Pinterest
A bow and a bunch of pearl strings is a great idea for brides who love to keep it fancy with a hint of elegance! So, definitely add it to your girls' side invite.
That's all folks! Which design did you like the most? Share with us in the comments below.
Planning your wedding? Check out venues, makeup artists, photographers and more that can help you plan your perfect dream wedding! Also, download the WedMeGood app today for a seamless wedding planning experience and tons of inspiration!