GIVEAWAY: Free Personalised Wedding Website & App from Euphoriq for WMG Readers!
BY The WMG Bride | 23 Apr, 2014 | 1603 views | 2 min read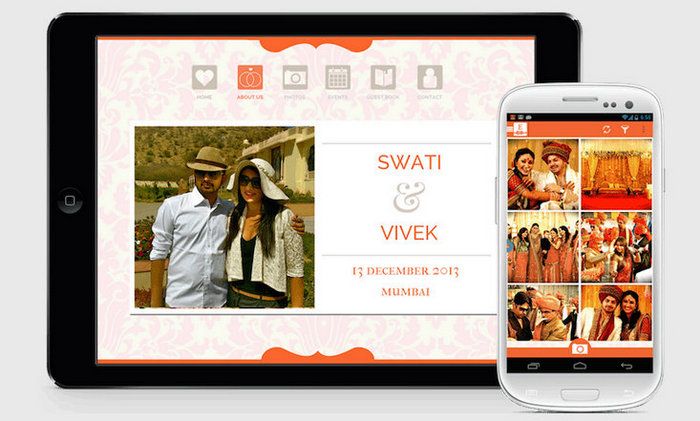 If you have been on the receiving end of a wedding card recently, you would have noticed some of them having  a wedding website address mentioned on them. Some would have even whatsapped you the link to their wedding app! Indian Weddings are going digital I say!
Our take is that this may be great way to let people know well in advance that you are planning on getting hitched. Of course you should follow it up with a phone call as well
(nothing more annoying than an impersonal invitation )
! But if you get a mobile app for your wedding it does make the guests lives a lot easier in finding the venues, keeping up with the theme for your Sangeet  and what not.
What Euphoriq Does:
Euphoriq
 provides a website and app for weddings- especially Indian weddings. They have taken guest invitations, reminders, event broadcasts and online photo albums to a whole new level. Here is what they do:
 Personalised Wedding Website for the couple
Personal coordinator to help you setup and make good use of the site and app
Very useful guest list creation and management
Customized email invitations and reminders
The mobile apps are designed such that even your aunty and uncle can use them!
Instant private album with unlimited photos- so you can keep track of the photos your guests are taking !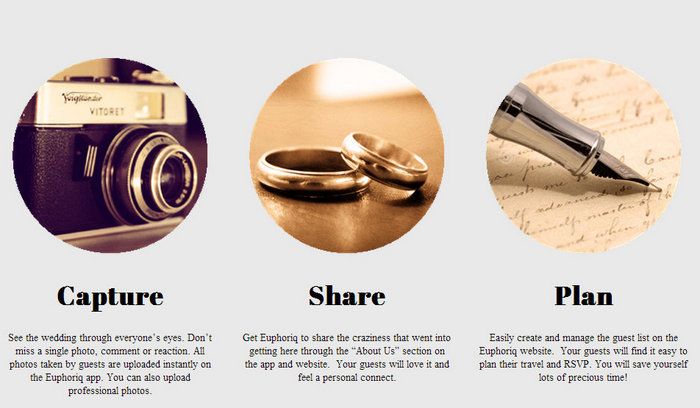 GIVEAWAY : Euphoriq is giving away 5 readers of Wed Me Good their Royal Package for FREE! This includes your own wedding website, your own wedding mobile app, Online Guest Book, Event manager, Personal Euphoriq co-ordinator , Guest Photo Sharing and a lot of other jazz that is valid for 12 months . 
HOW TO ENTER:
Simply drop us an email at
info (at) wedmegood (dot) com
with the subject line "Euphoriq giveaway" along with your phone number
DISCOUNT :
Even if you don't get the free app, you can still get a 20% discount by using the promo code WMG20