Gol Gappa Shots, Paan Shooters & More: 12 Types Of Shots To Serve At Your Wedding!
BY Soha | 06 Sep, 2018 | 21130 views | 3 min read
 I would be lying if I say I don't go to Indian weddings for their food.

I mean, of course I want to know about the groom's entry and where is the bride's lehenga from and of  course I look forward to the stunning decor at these weddings. But food is a big, and I really mean a BIG reason of my attendance at these weddings. And trust me, I am talking about 80% of the guests when I say that. 
When food takes such an important position at weddings, it's time we up our catering game, what say? Here are 12 types of shots you must have at your wedding! 
Finger Foods With Delish Dips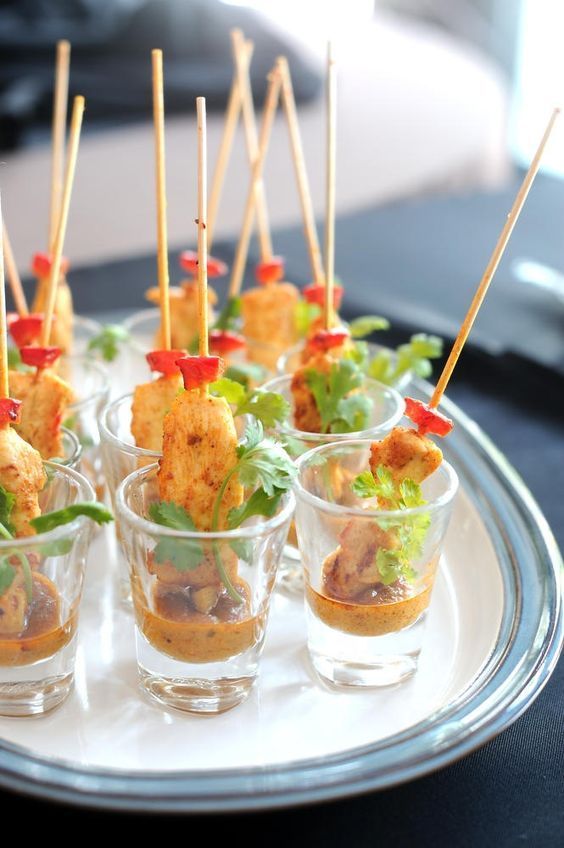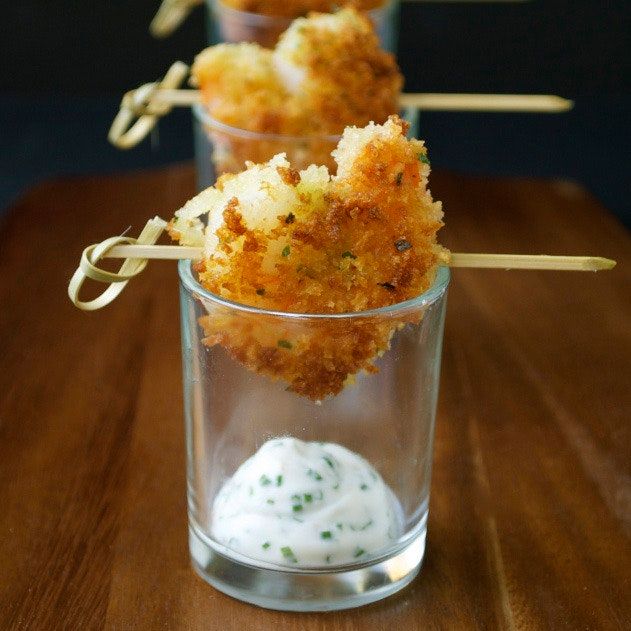 Via Pinterest
Chicken, fish or paneer fingers, mini grilled sandwiches - The first time we saw finger foods sticking out of small shot glasses of tomato soup and exotic dips, we were sold! This one's a clear winner.
Gol Gappa Shots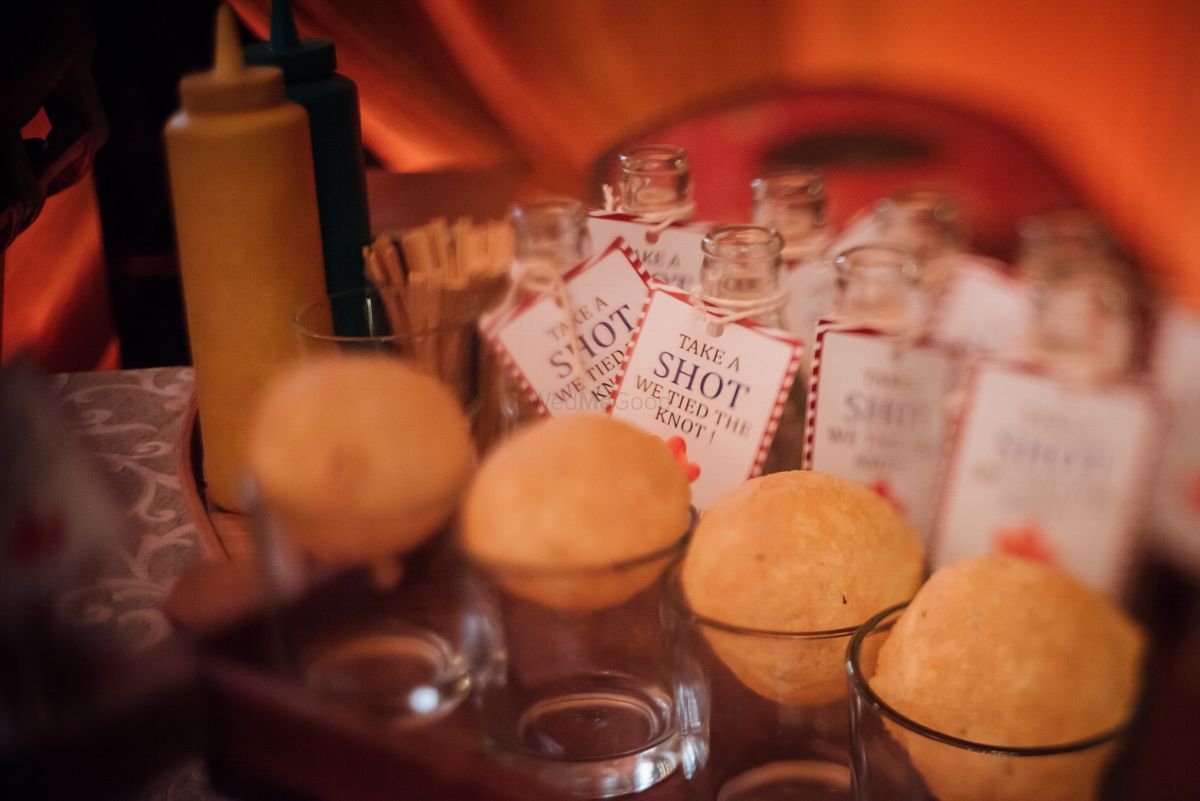 Via Shruti & Shrey's real wedding
I don't know about you, but the first thing I look for at Indian weddings (ofcourse after admiring the couple, their outfits and the decor) is the chatpata Gol Gappa counter! How about we give the old but never boring Gol Gappa some twist? These shots are the best idea we spotted at a real wedding!
 Tomato Soup Shots (Or Any Soup Shots Really!)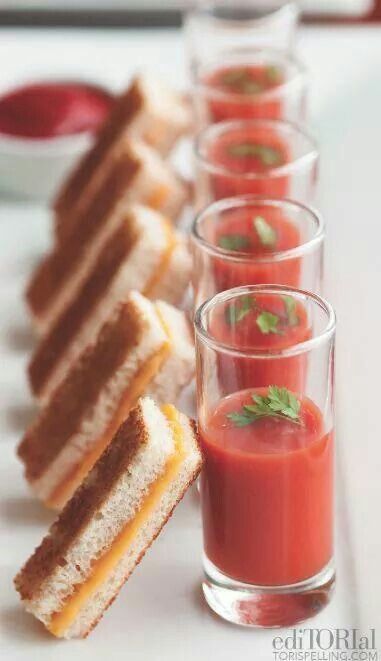 Via Pinterest
A cold, delicious soup made out of raw, blended vegetables. This will be an especially refreshing choice if your wedding is during the hot months! Add a mini cheese sandwich for extra drama. 
Custard Shots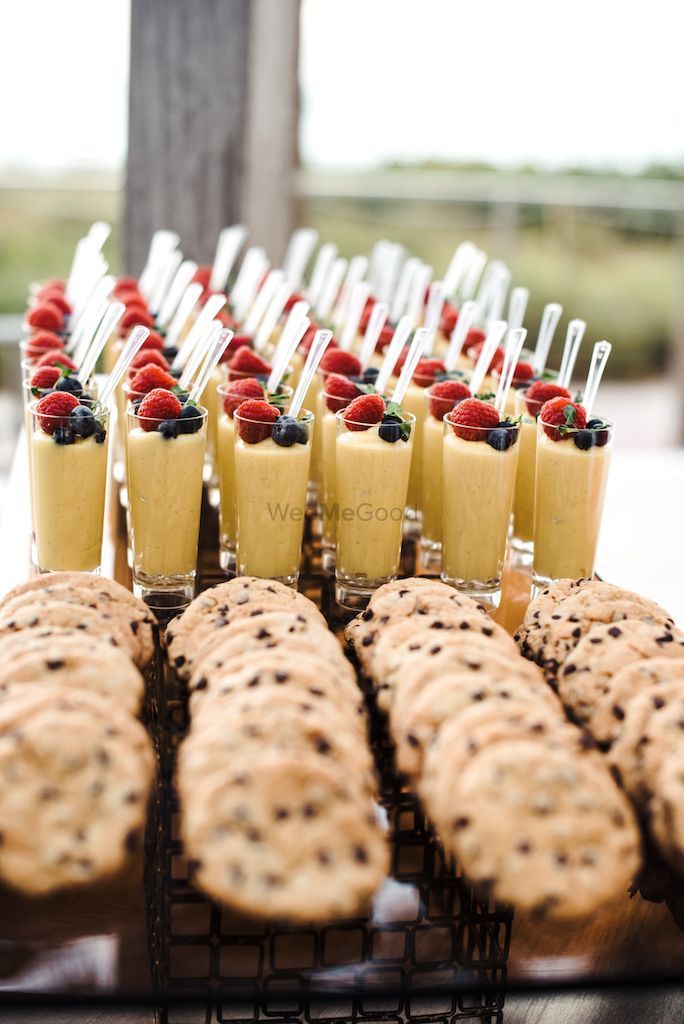 Via Thara & Parashar's real wedding
Indians have a special place in their hearts for desserts, for which these custard shots are perfect in every way. Apart from being totally delicious, they are handy, can be carried as you glide  through the evening, and have a suitable serving size. Add fresh berries and you'll be sorted!
Milk & Cookies, Anyone?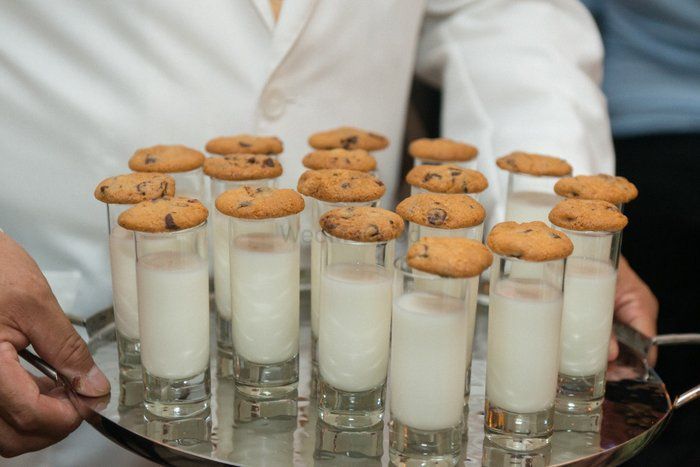 Via Mrs & Mr Chaudry's real wedding
You can take the traditional English route and serve warm milk with freshly bakes cookies at your celebrations! 
Granola Shots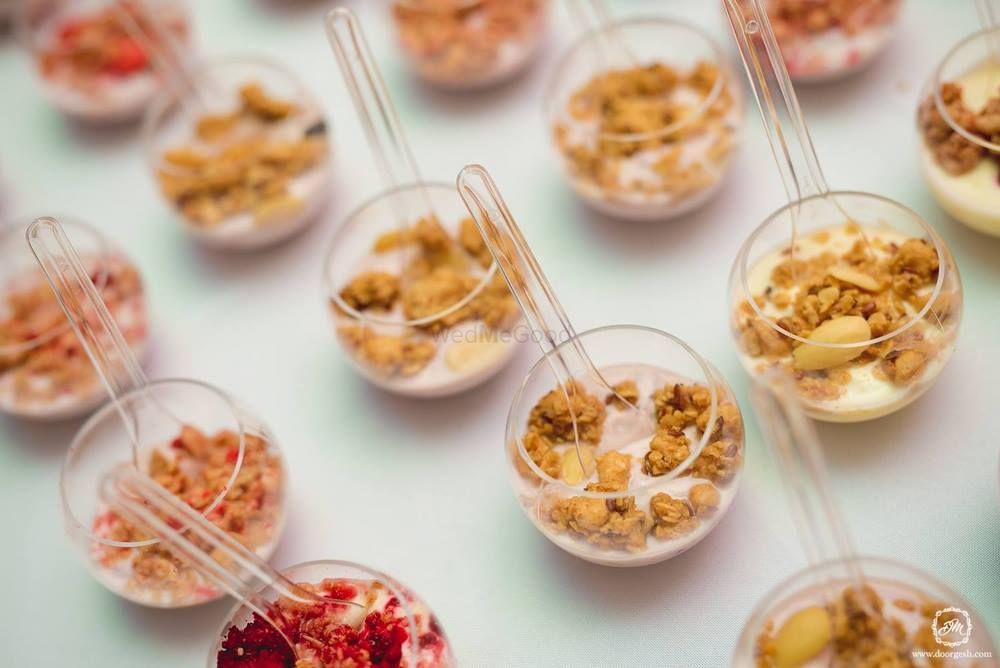 Via Vartika & Thibaut's real wedding 
These would be perfect for a laid-back brunch or breakfast ceremony. Add fruits and nuts and berries and flavored syrups and you have a clear winner!
Cake Shots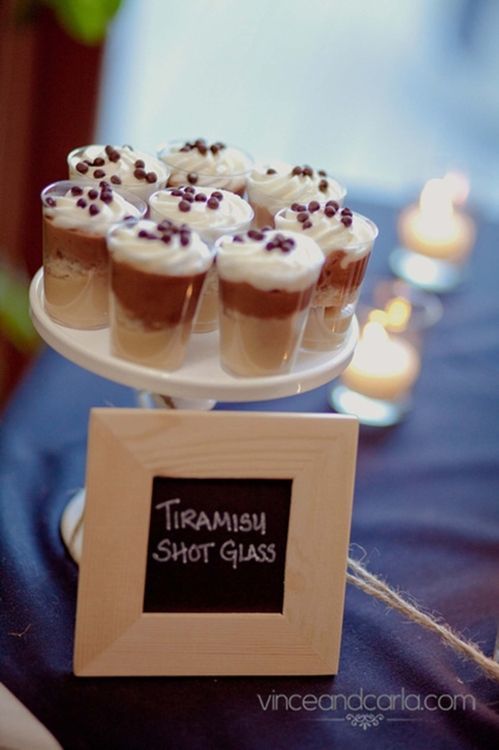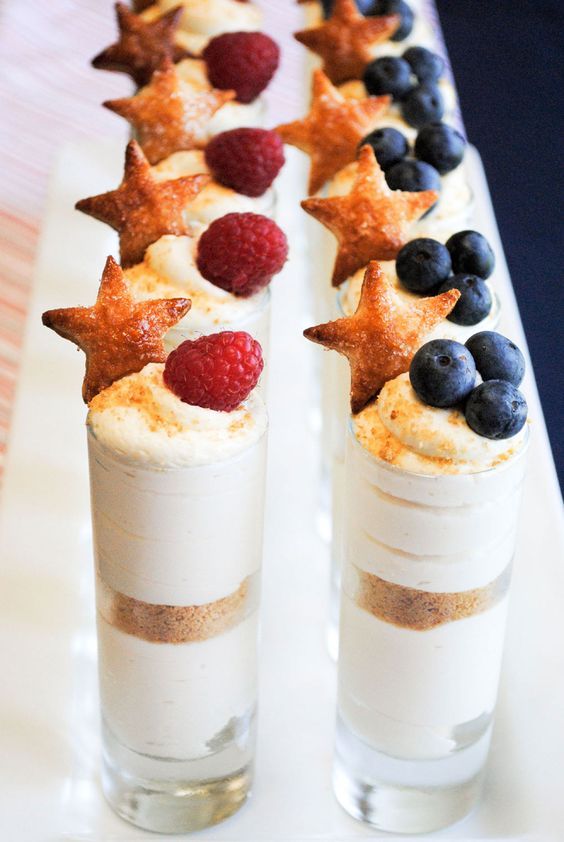 Via Pinterest
What's a wedding celebration without some cake? And how about some cake shots, ladies? Less cake, and more warm, gooey, melted chocolate! We say, YESS!!
Chocolate Sauce & Crispy Churros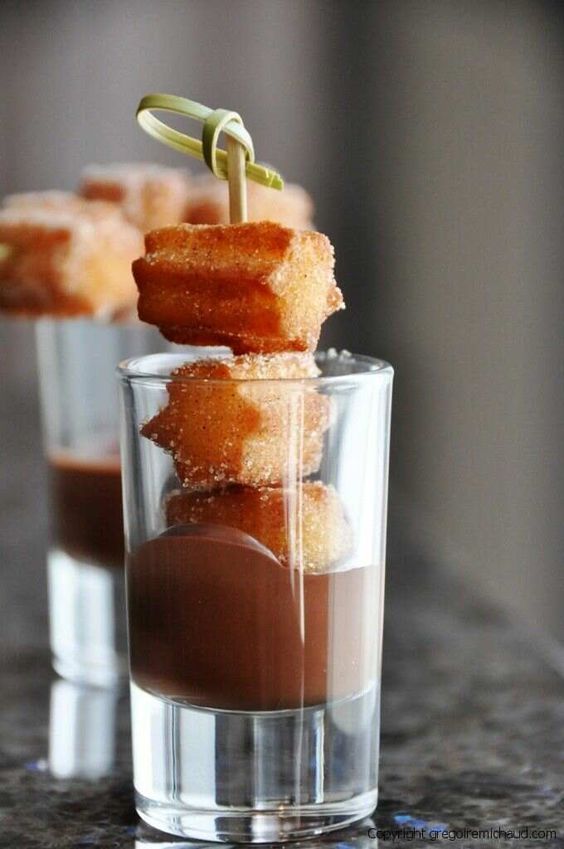 Via Pinterest
Yumm. Do we need to say more?
Shrimp Shooters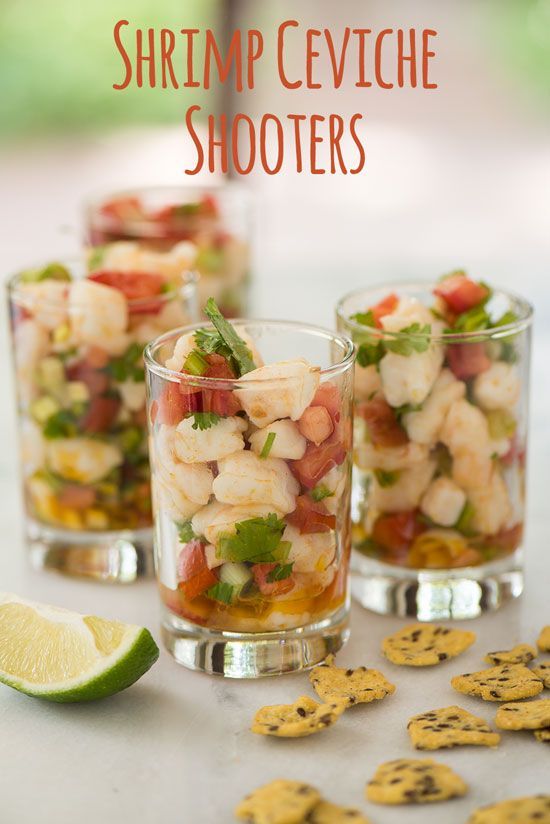 Via Pinterest
These Shrimp Ceviche shots are perfect for itsy-bitsy somethings during your wedding functions. The finely diced and flavored shrimp are not only delicious but also easy to consume. Yum-yum in a go, what say!
Paan Shot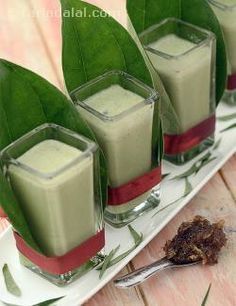 Via Pinterest
What happens when a traditional Indian dessert and the very necessary after-meal paan come together in a glassfull? The Paan shot can be mouthwatering combination of paan and gulkand with spices and icecream that melts in your mouth! Mhmmm..
Salad Shots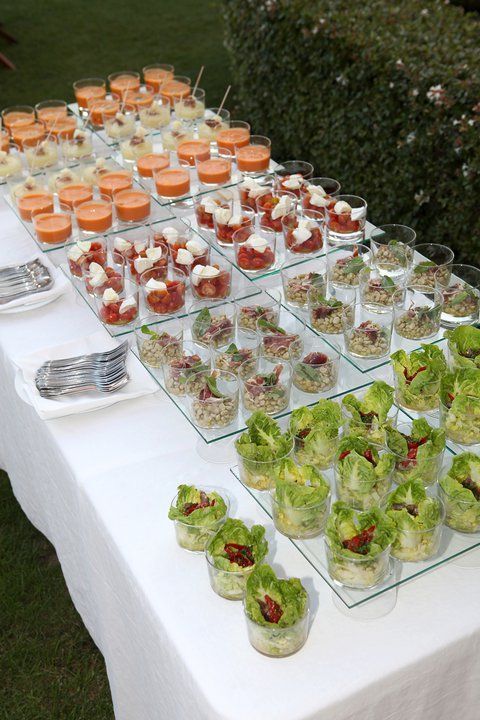 Tiny salad shots are a good idea on any given summer day. Just do a mini version of any of your favourite salads and bam, it's yumm!
Vodka or Popsicle Shots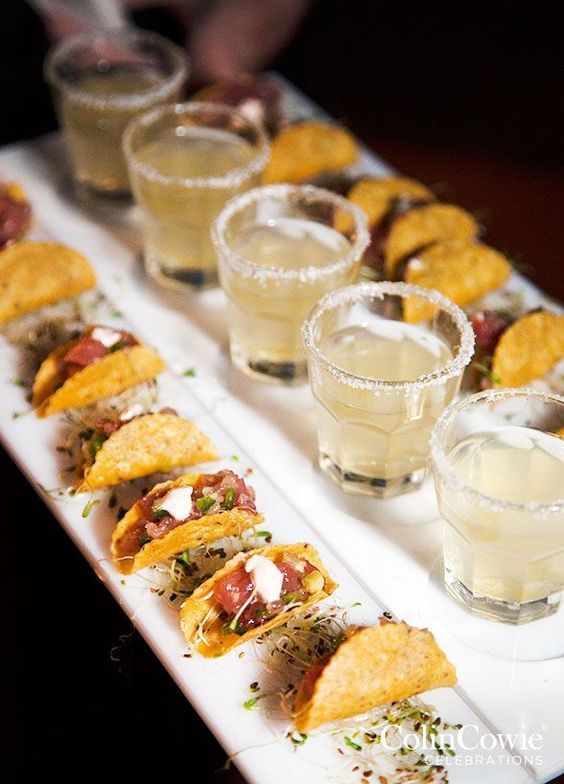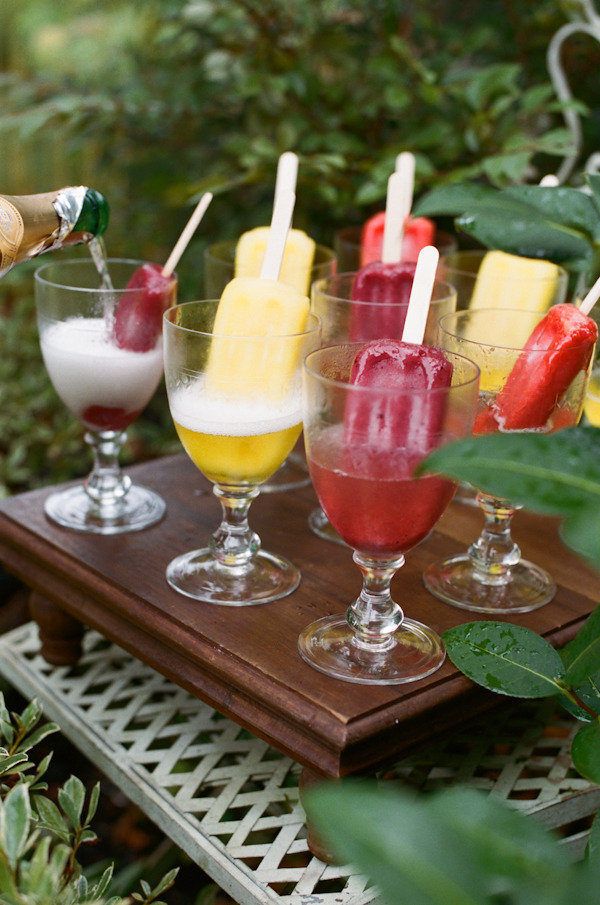 No explanations needed! :)