Gorgeous Muhurtham Makeup Looks We Swear By
BY Meenu | 02 Apr, 2021 | 2182 views | 4 min read
Every season has its own trends. Be it clothes, makeup, hairstyles, and even accessories. It is the same when it comes to weddings too!! With summer weddings upon us already, we bring to you some of the best Muhurtham makeup looks we have come across and we would like you to pin this too.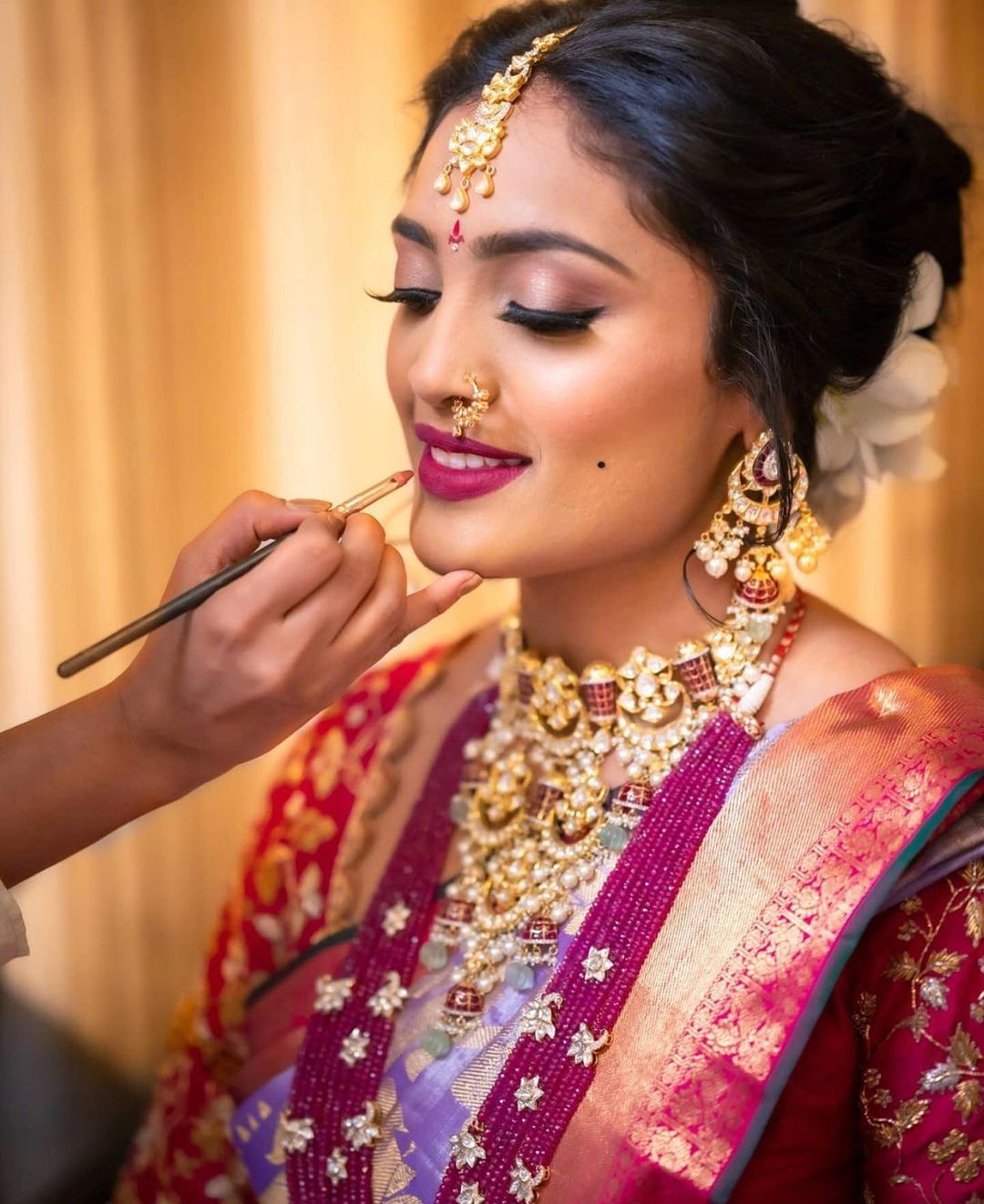 Image Via: Vijayeesam
When we talk Muhurtham looks, you know we are going to see a lot of red. The art of makeup is to balance the reds and make sure the bride looks spot on.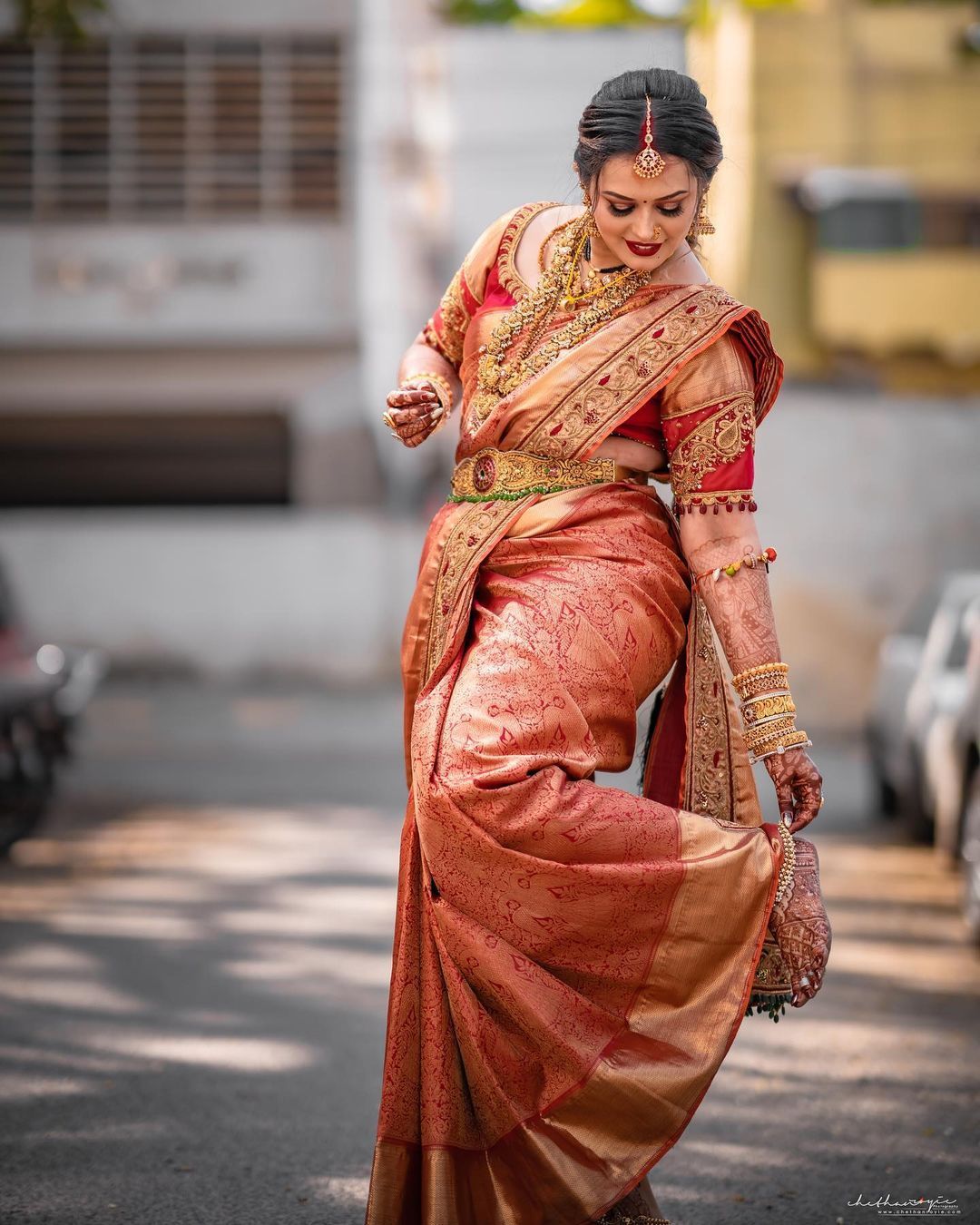 Image Via: Stories By Roy
These two brides have opted for reddish gold Muhurtham sarees and brought out their look with perfectly complementing lip colors.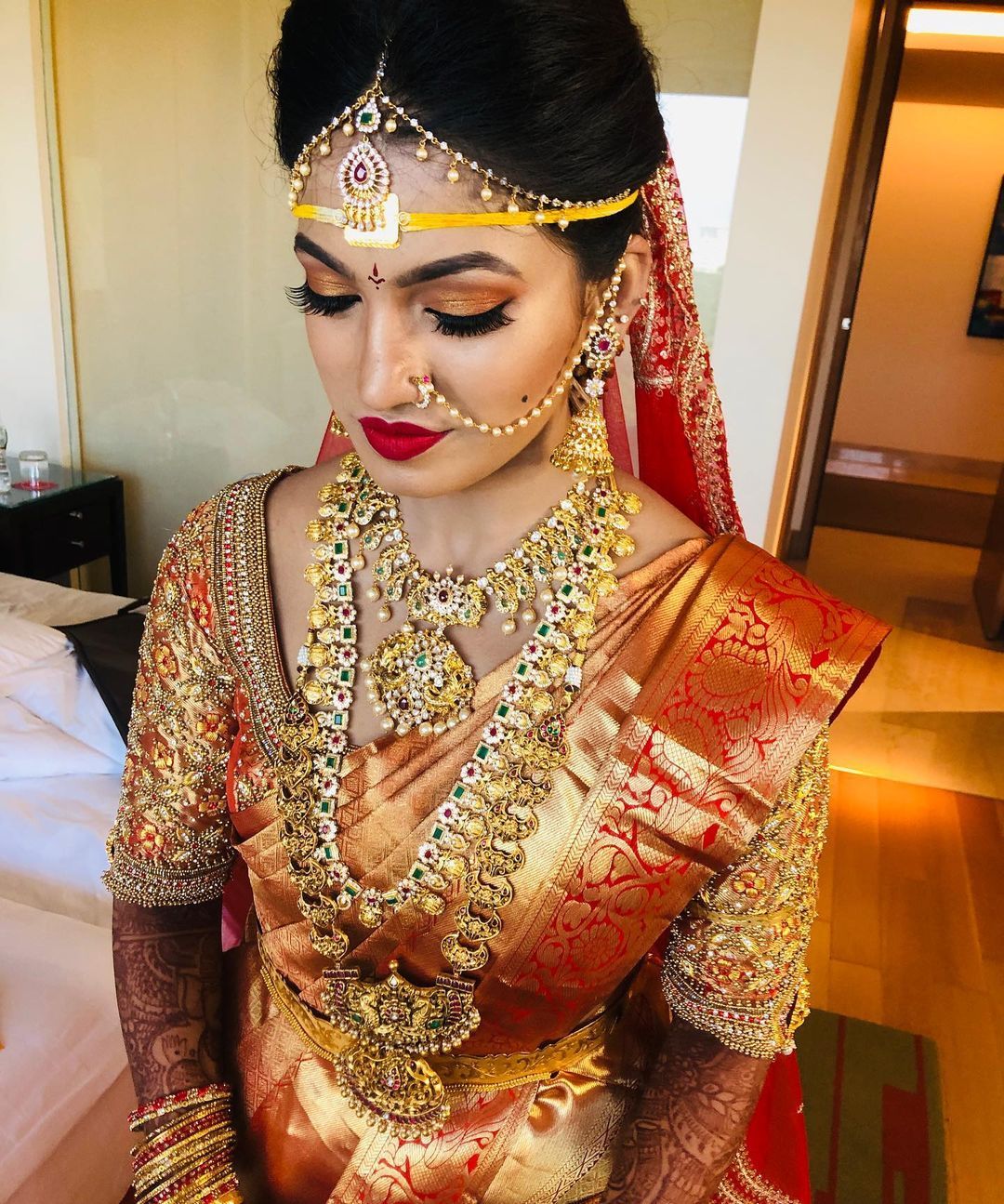 Image Via: Dolledby Vijji Makeup
To find the right red for you is an art. Master it!!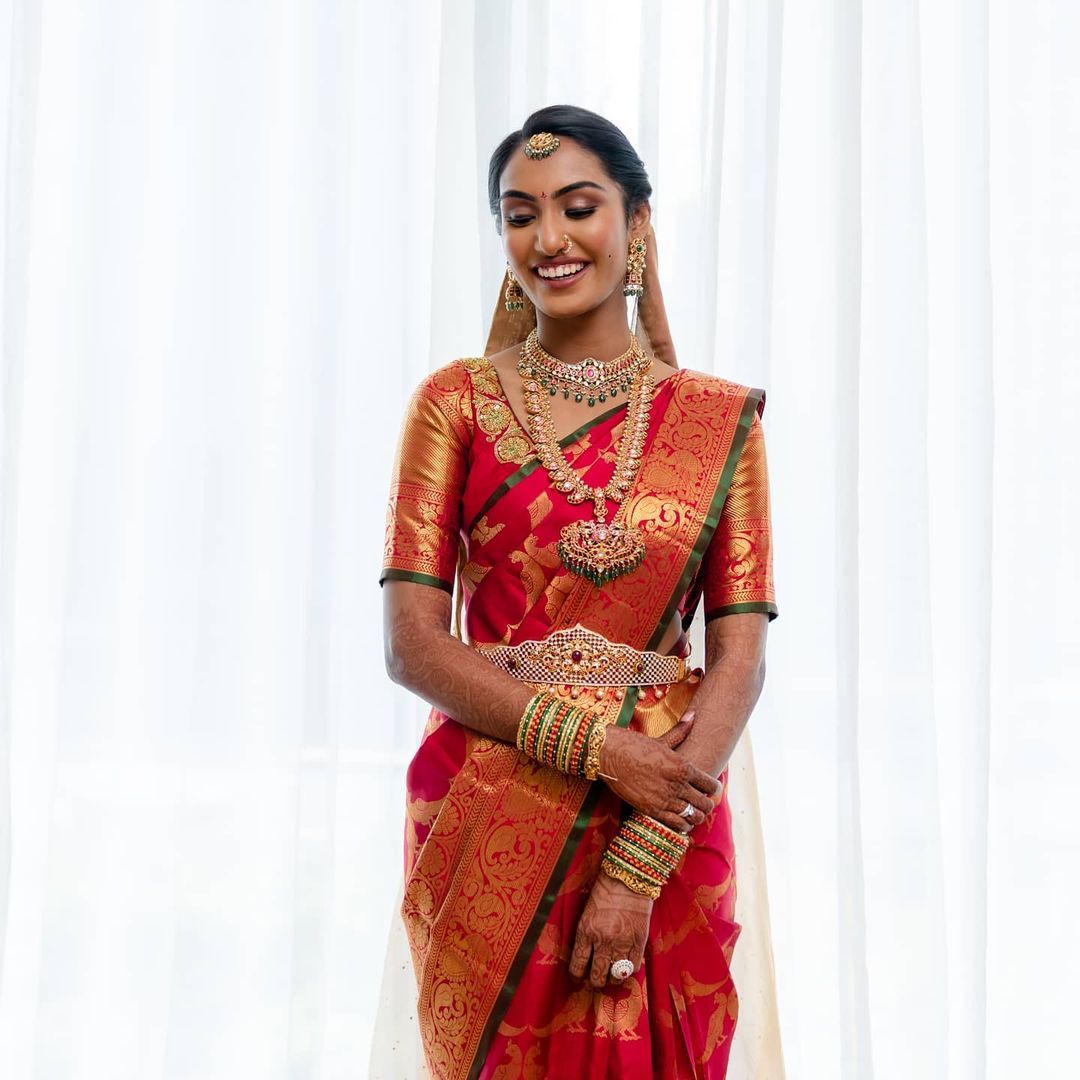 Image Via: Isaac Abraham Photo★ 5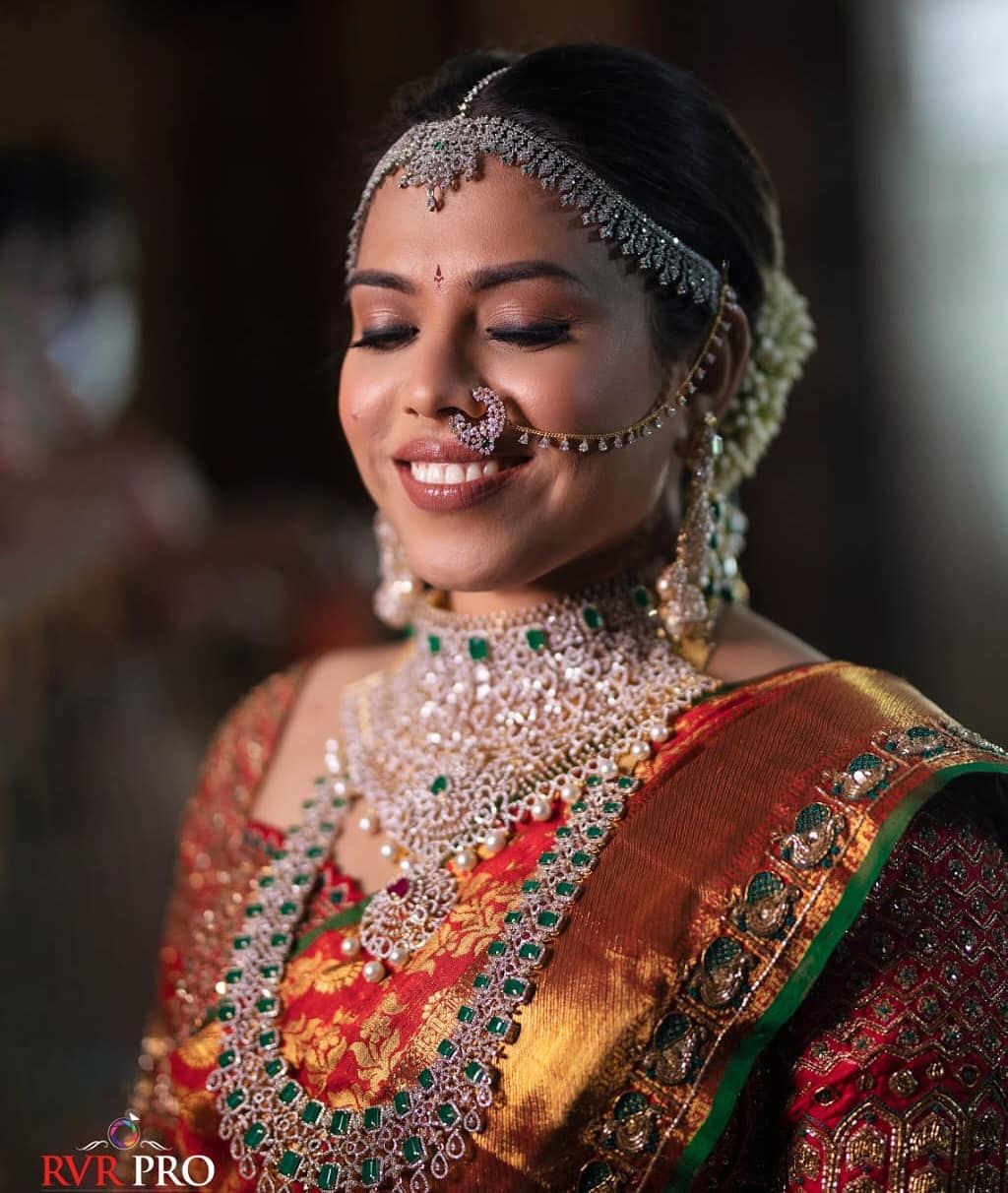 Image Via: RVR PRO
What If you were planning on a much deeper red saree? Would you go for a breezy simple look like these brides sticking to nude tones and letting your saree do the talking?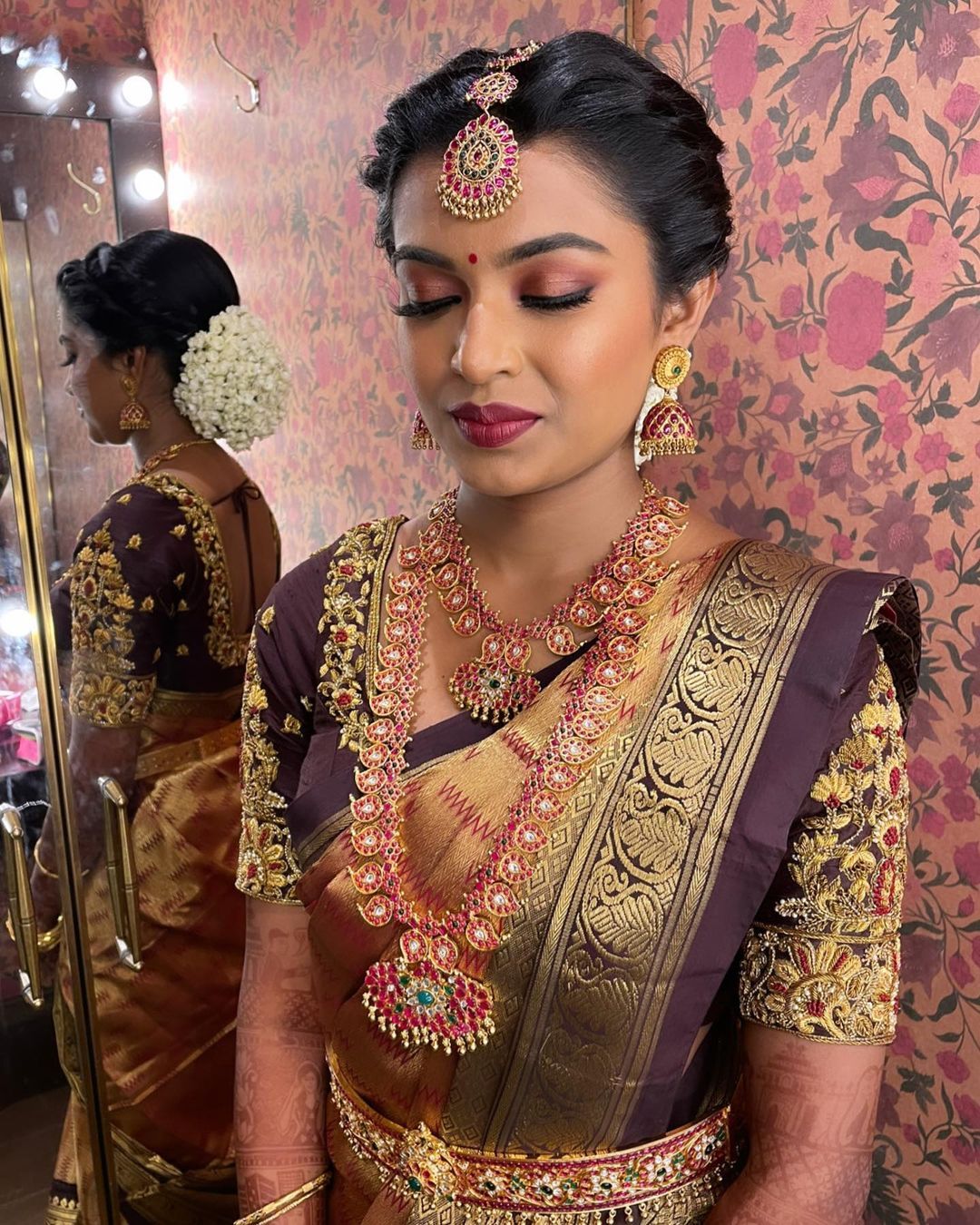 Image Via: Samantha Jagan
We love this Muhurtham makeup look. There is something in this simple and subtle colors with the slightly darker lip color and eye shadow that blends in beautifully with the contrast paired saree and blouse.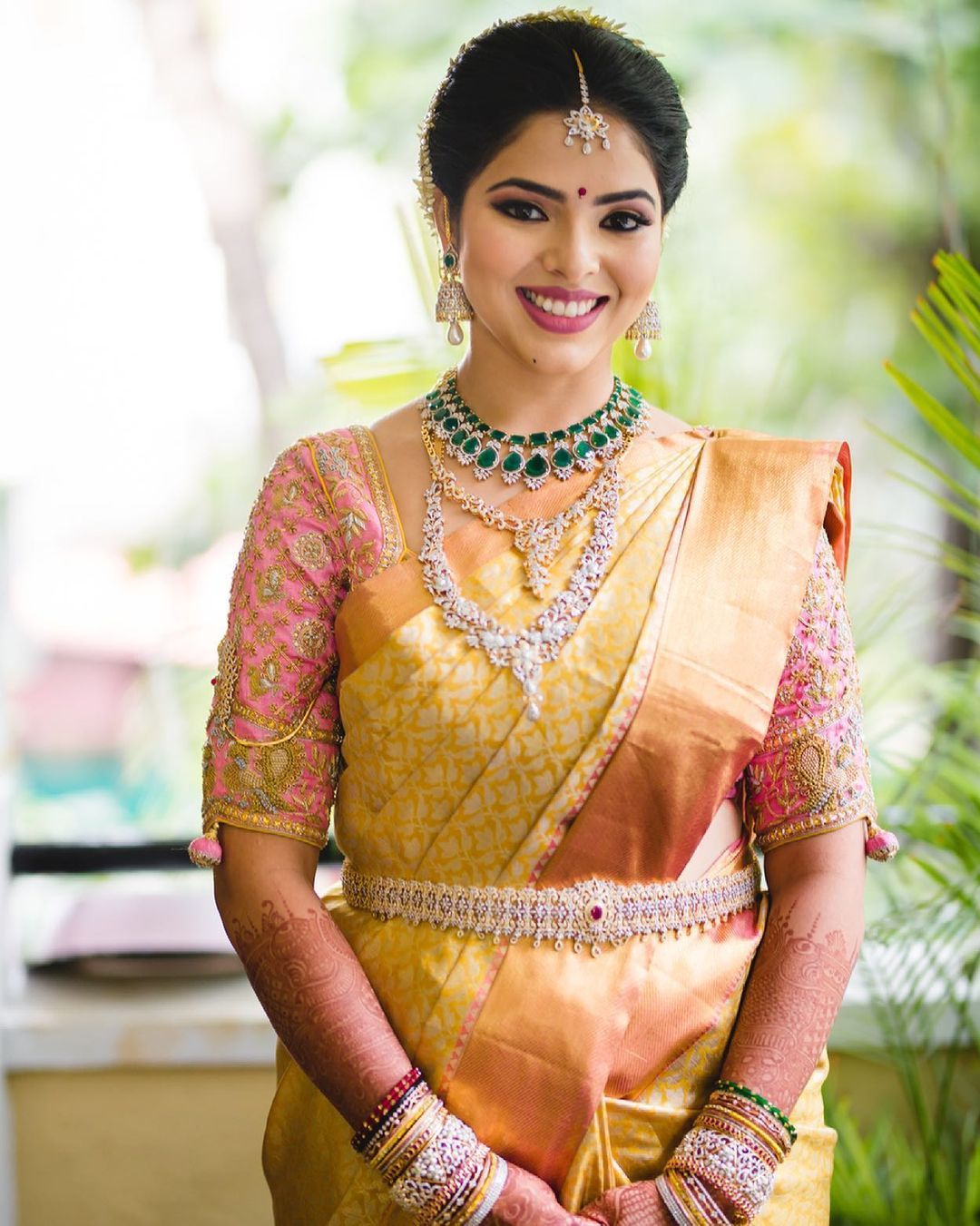 Image Via: LightBucket Productions
Now let us talk about these brides who chose to wear a yellow or a gold pattu saree for their Muhurtham. When you already have sarees that are bright, how do you feel your makeup should be?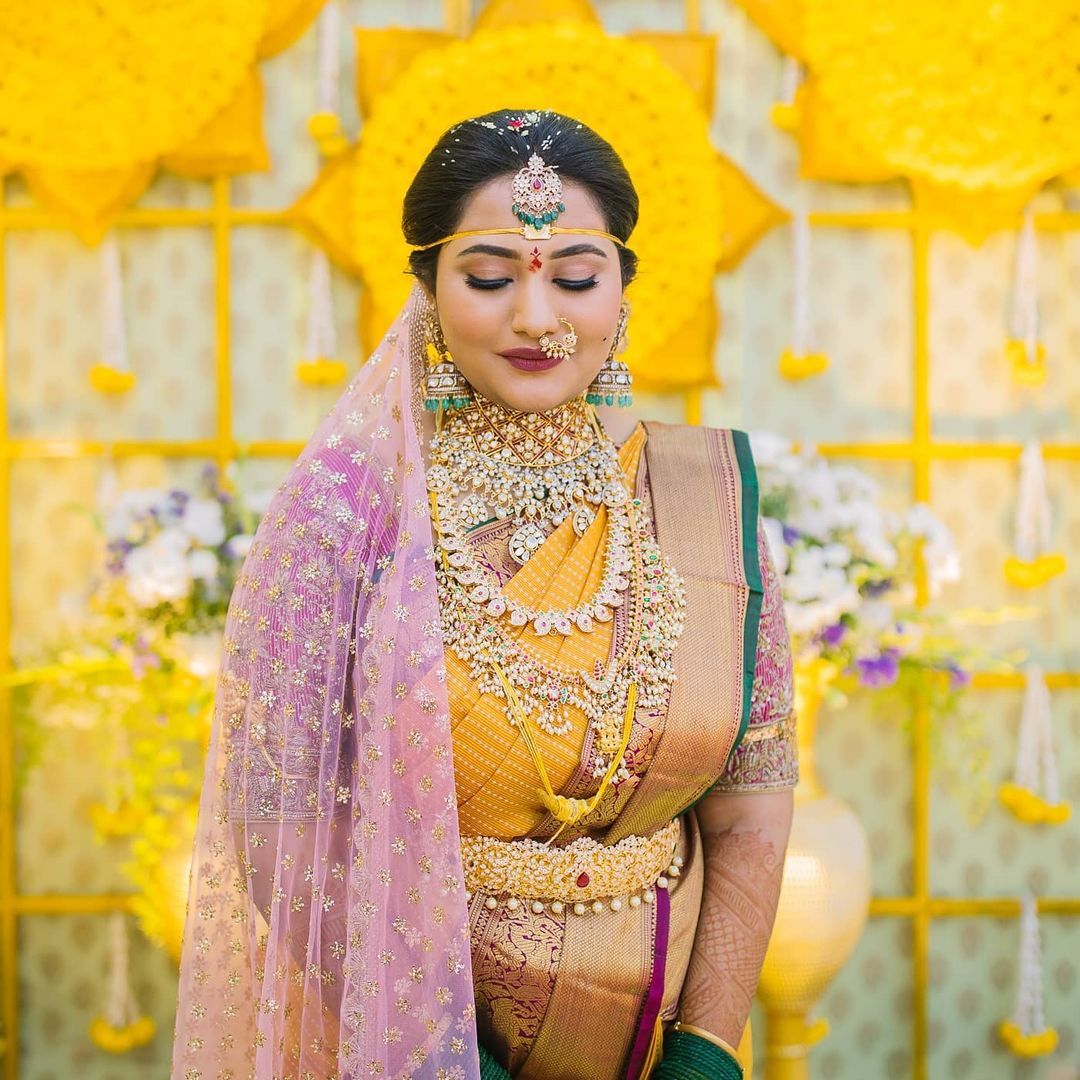 Image Via: Make-up by Afsha Rangila★ 4.9
Check out how  this bride opted for almost a mauve tone lip color to break her Muhurtham look and the pop it adds is brilliant!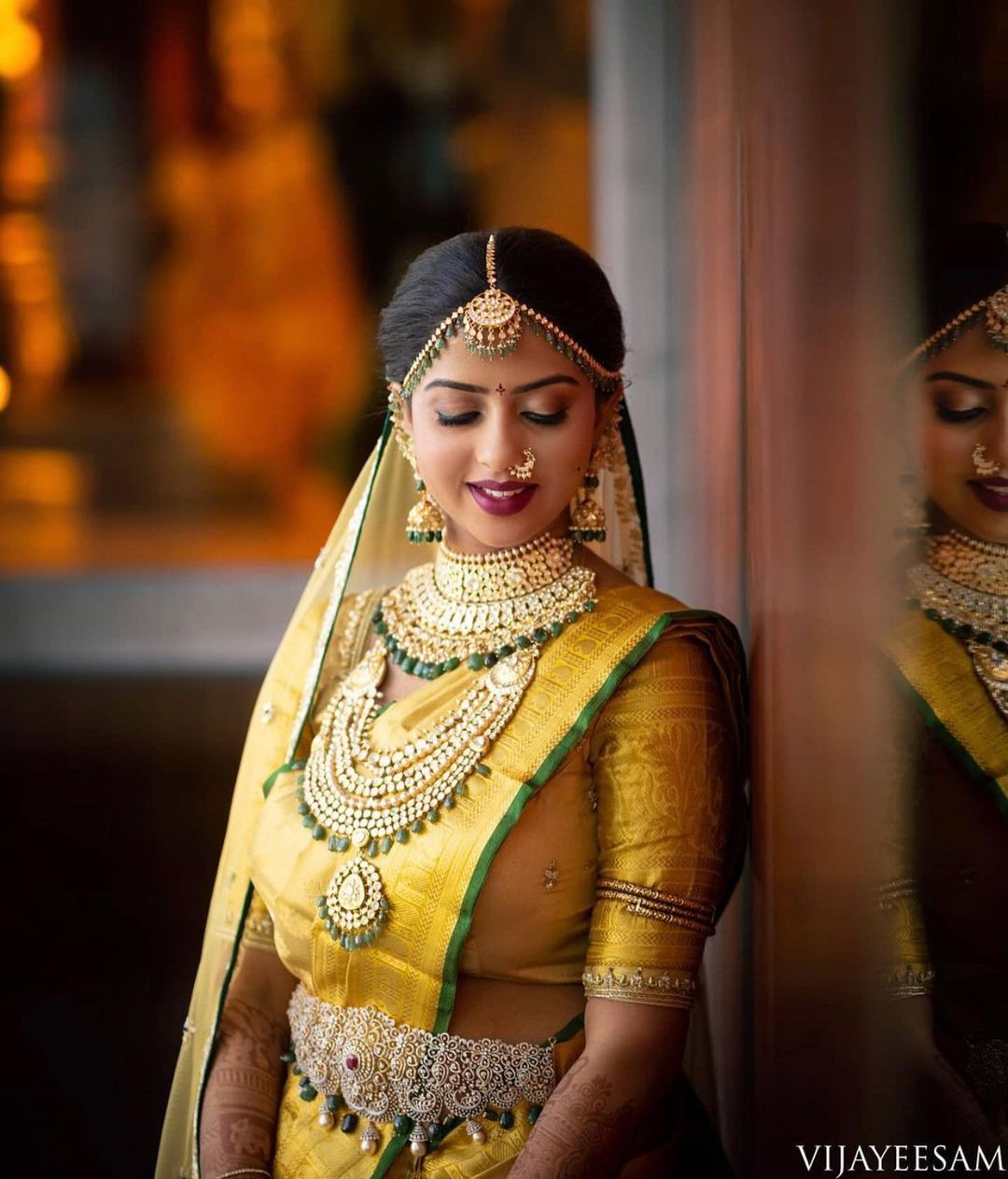 Image Via: Vijayeesam
Whereas  another bride who opted for a similar yellow Muhurtham pattu goes for a matte finish makeup with a plum lip color to brighten her look.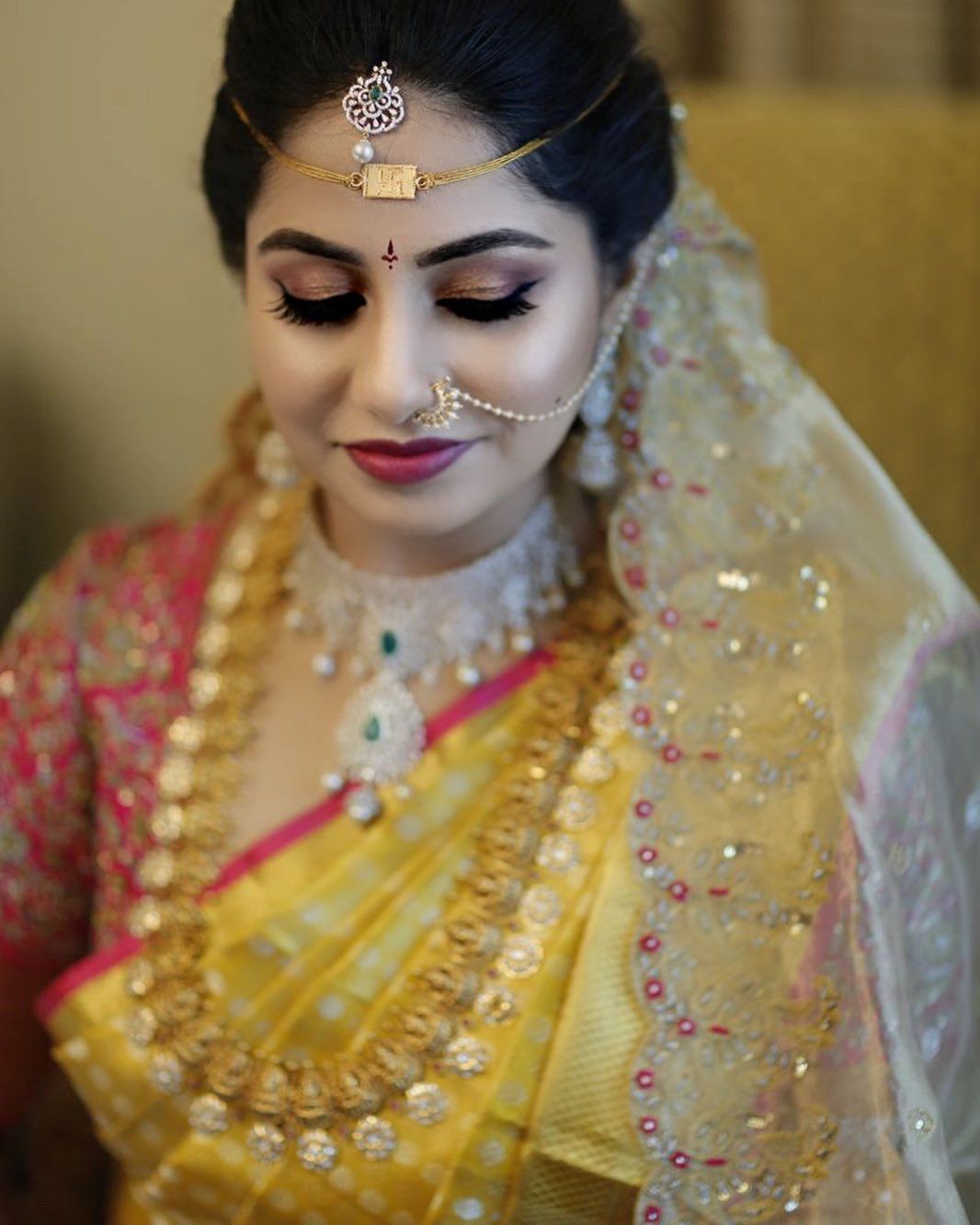 Image Via: Dolledby Vijji Makeup
When you plan to keep your lips simple, do you plan to go heavy smokey eyes or keep it subtly elegant like this! WOW!!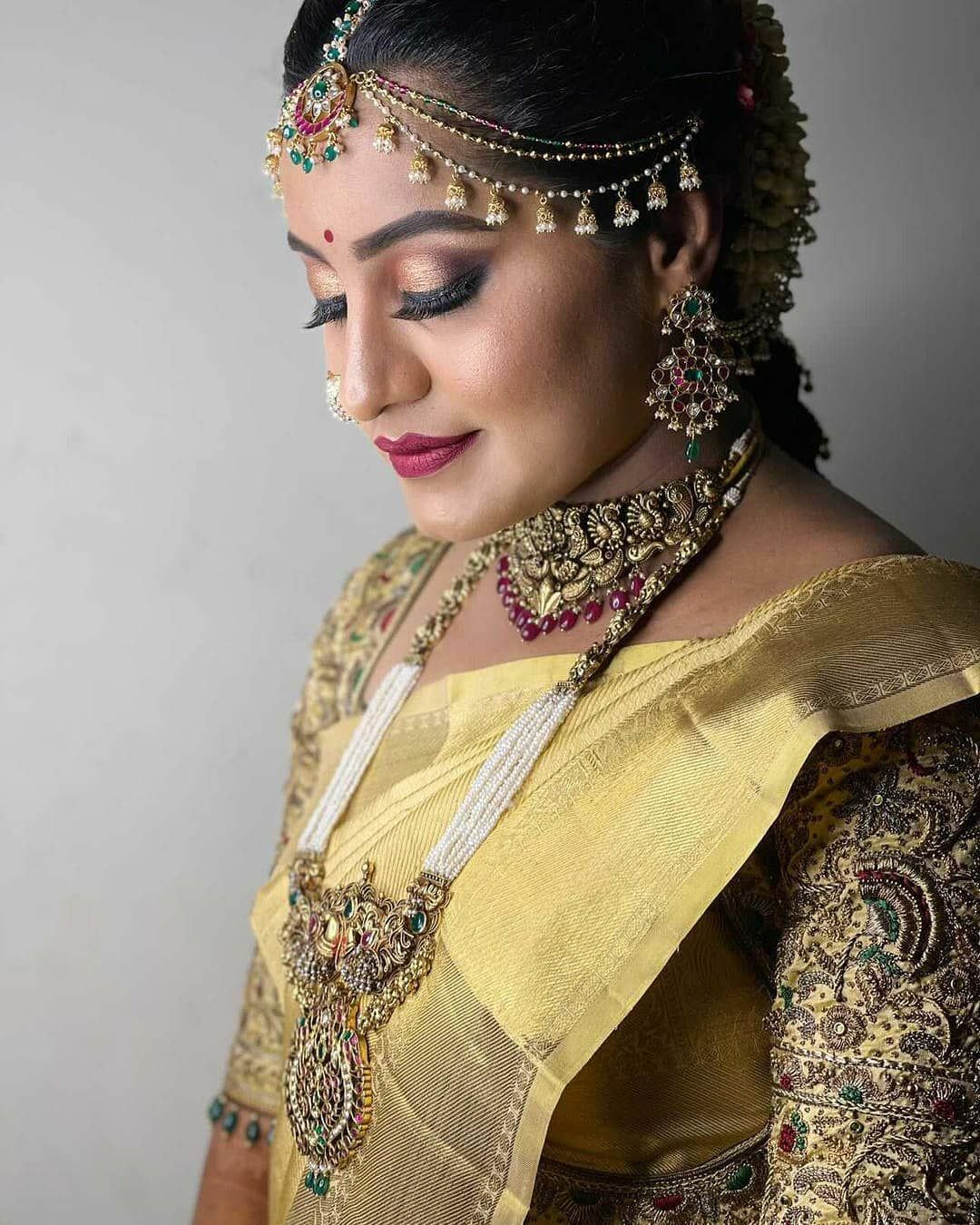 Going gold for your wedding is totally in. This bride teaches us how to rock the all gold look with goldish eye shadow and deep lipstick!!!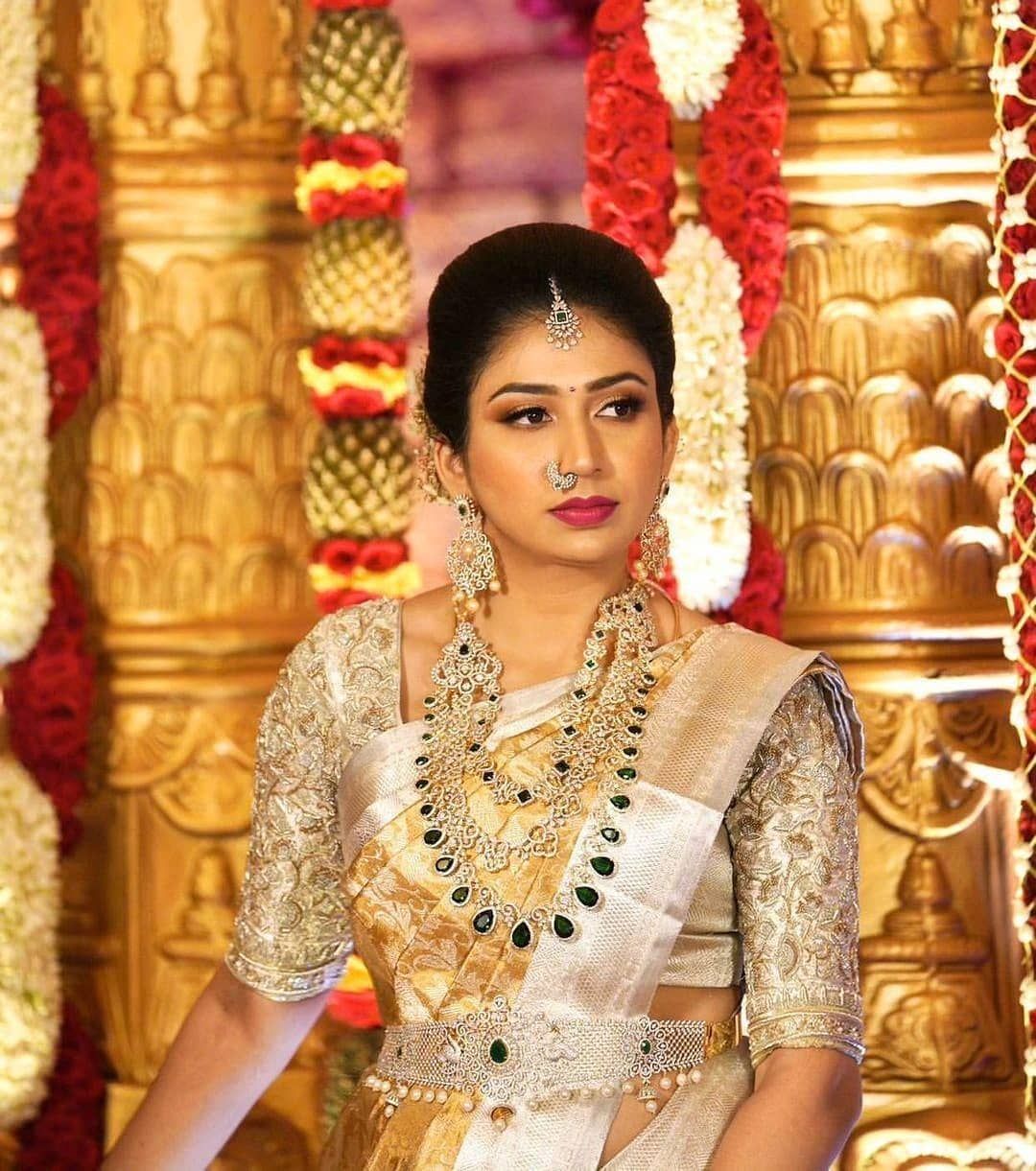 Images Via: Pinterest
When both gold and silver is in play, simple makeup is the way to go!!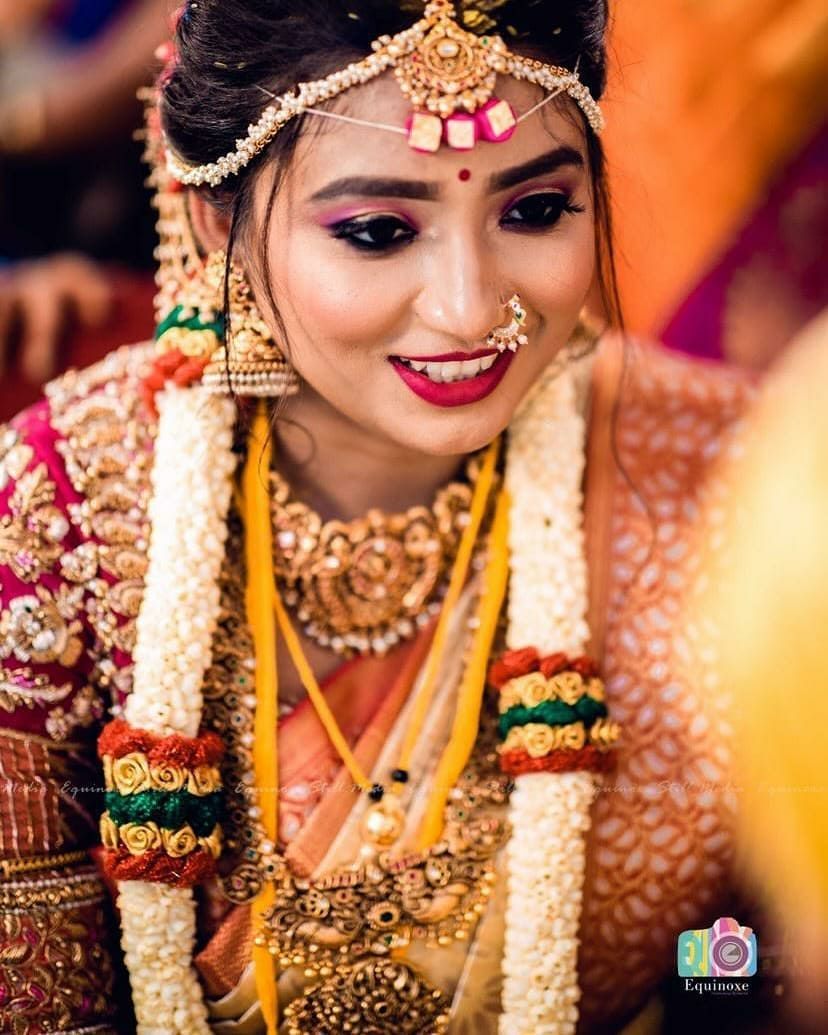 Image Via: Equinoxe Still Media
Adding pink to your eye makeup adds that fresh burst to your makeup. You have a doubt, check this bride who does exactly that!!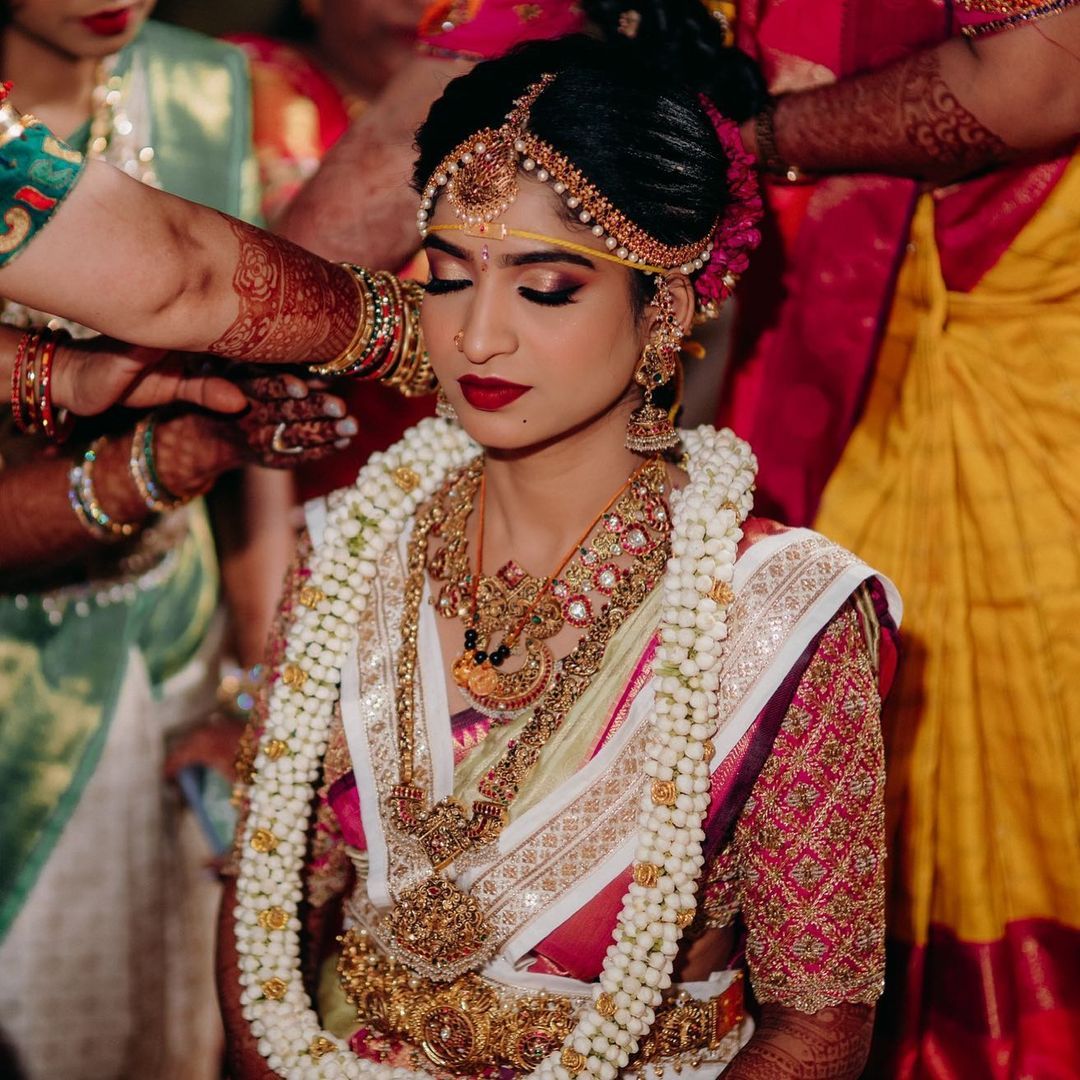 Bridal favorite pink also can be dressed up or down based on how you want your look to be.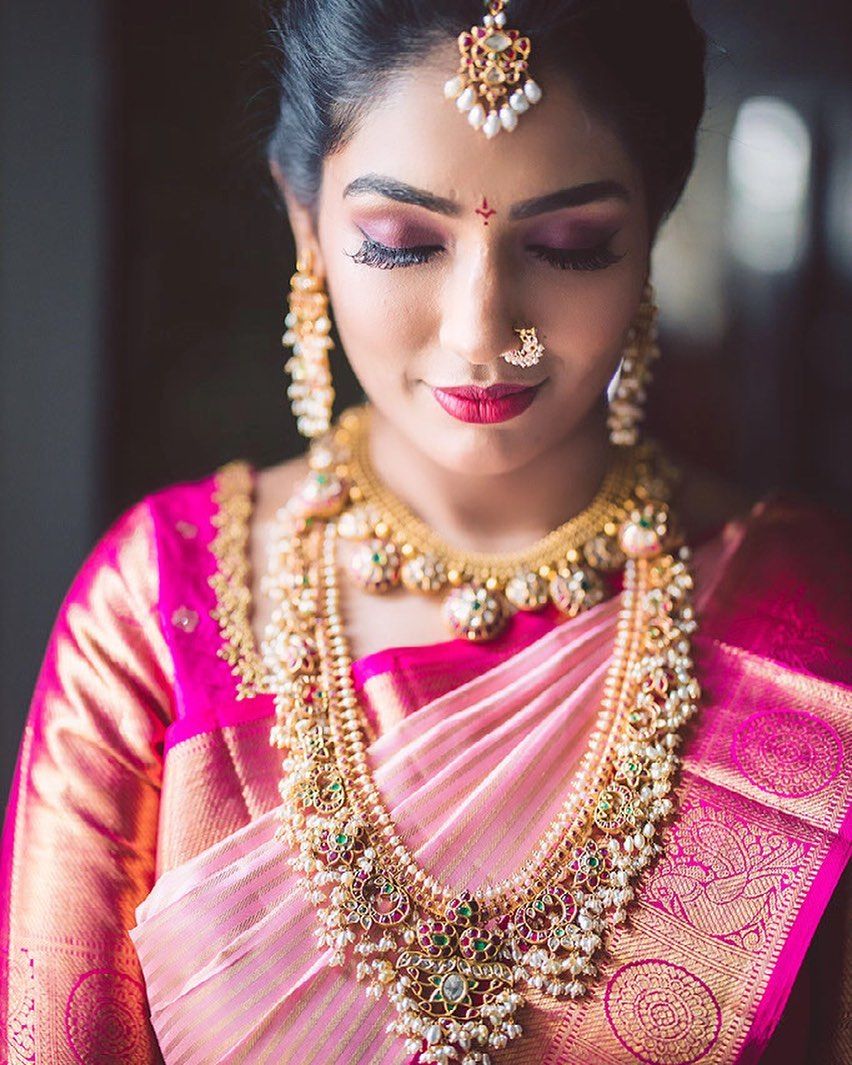 Image Via: Dolledby Vijji Makeup
You could go for intense eyes and darker lips to pair with your dark pink saree, or go for a matchy pink (not overly so) for both your eyes and lips and look fresh as a rose!!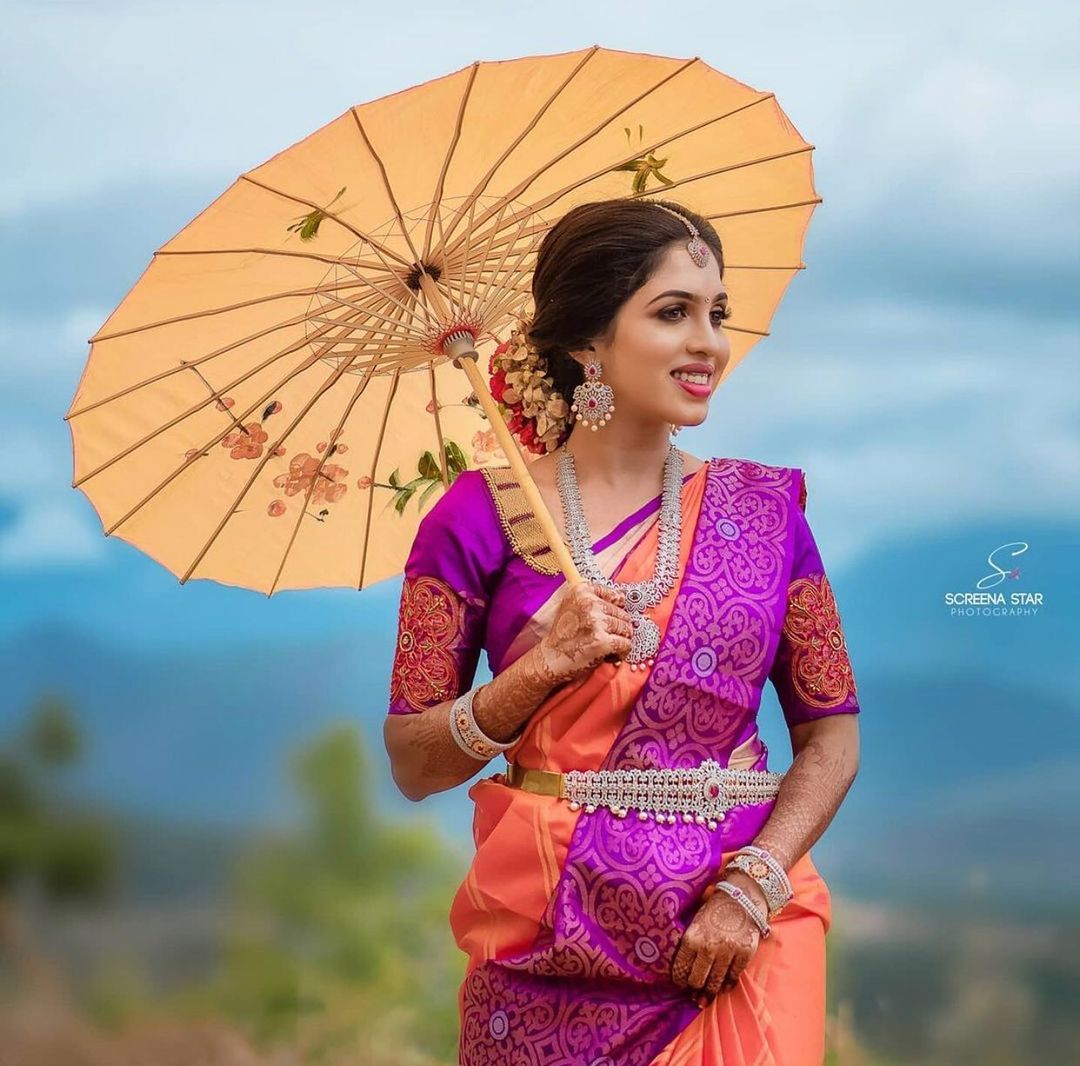 Image Via: Screena Star Photography
If you feel your day wedding is going be crazy with all the heat and so, you could opt for a simple matte finish Muhurtham look!! It never goes out of trend!!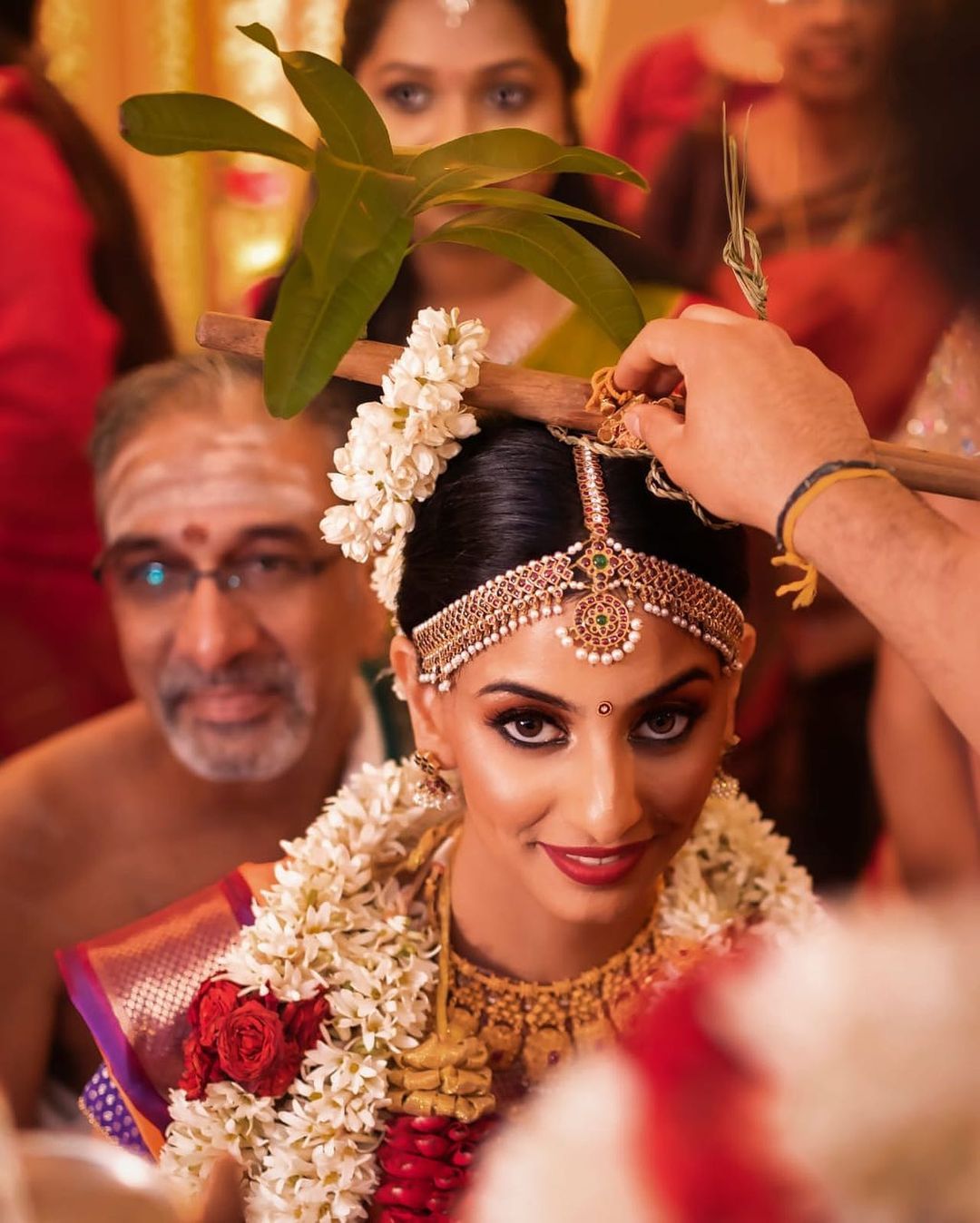 Image Via: PrakatWork
Thinking of the best nine yards look for your Muhurtham? This one should be up on your mood board now!!
How many of you are fans of some dramatic makeup?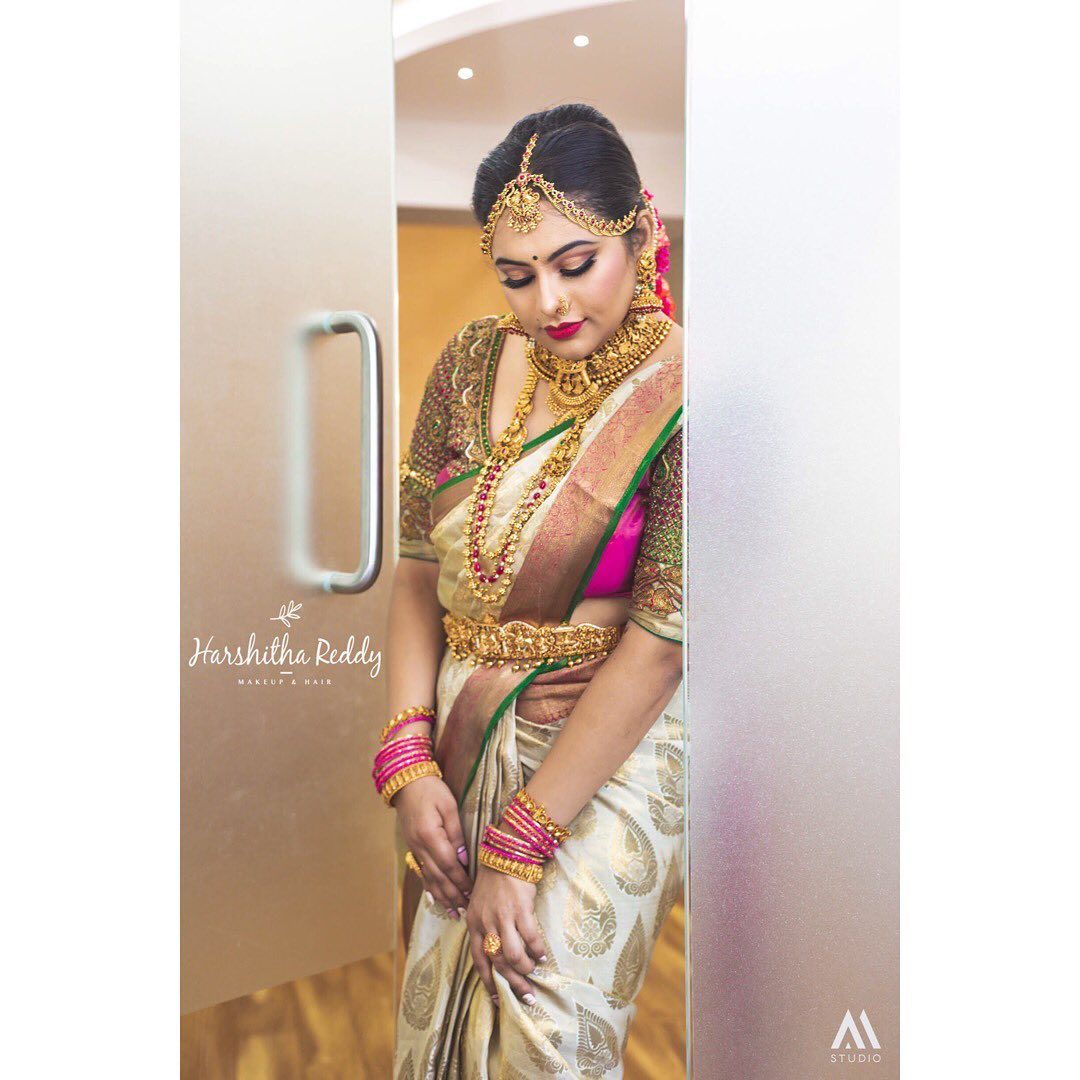 Image Via: Harshitha Reddy Artistry
Be it your eye makeup or your lips, dramatic makeup can bring out the best!! These brides are complete inspo for that.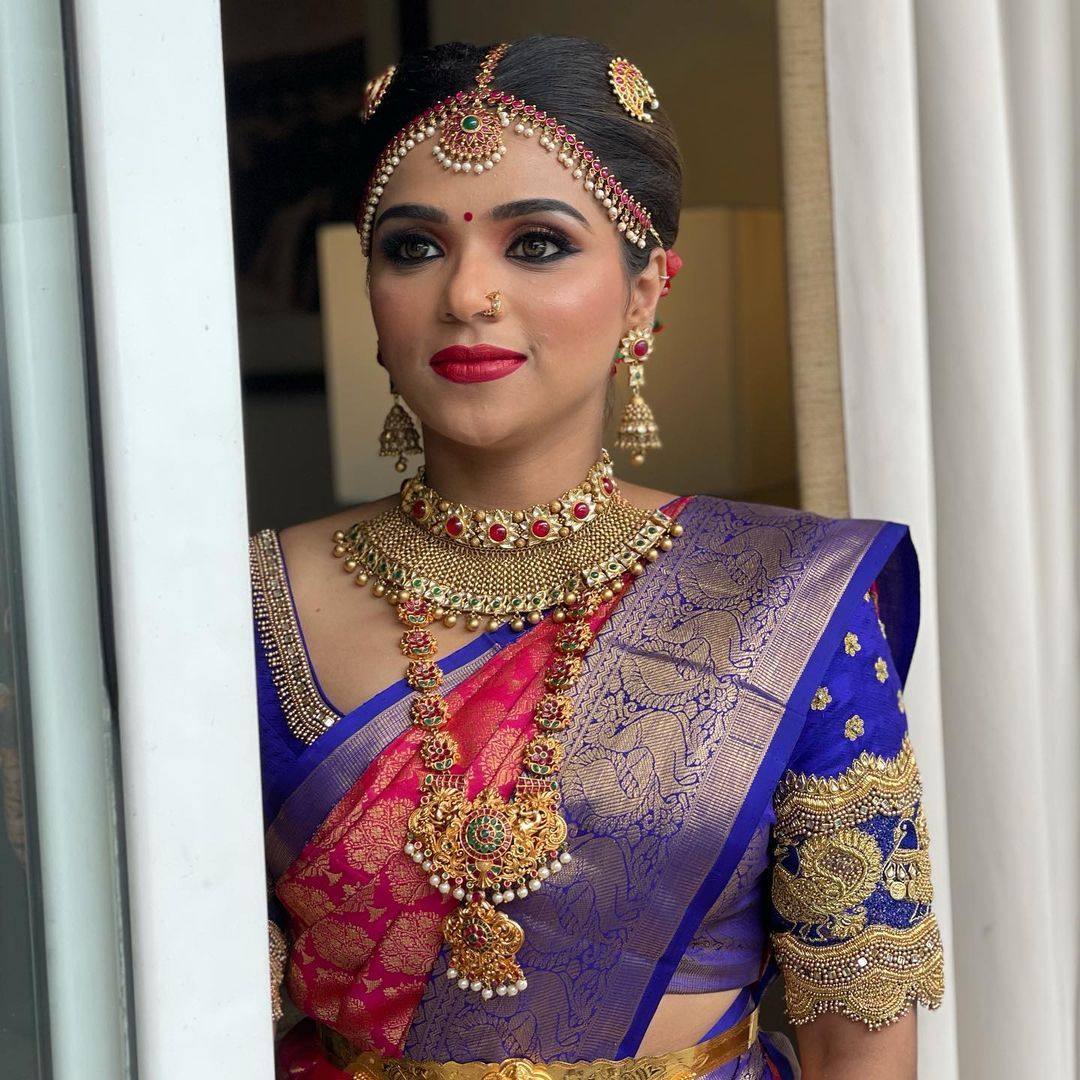 Be it the colored eyes or the lens we are impressed!!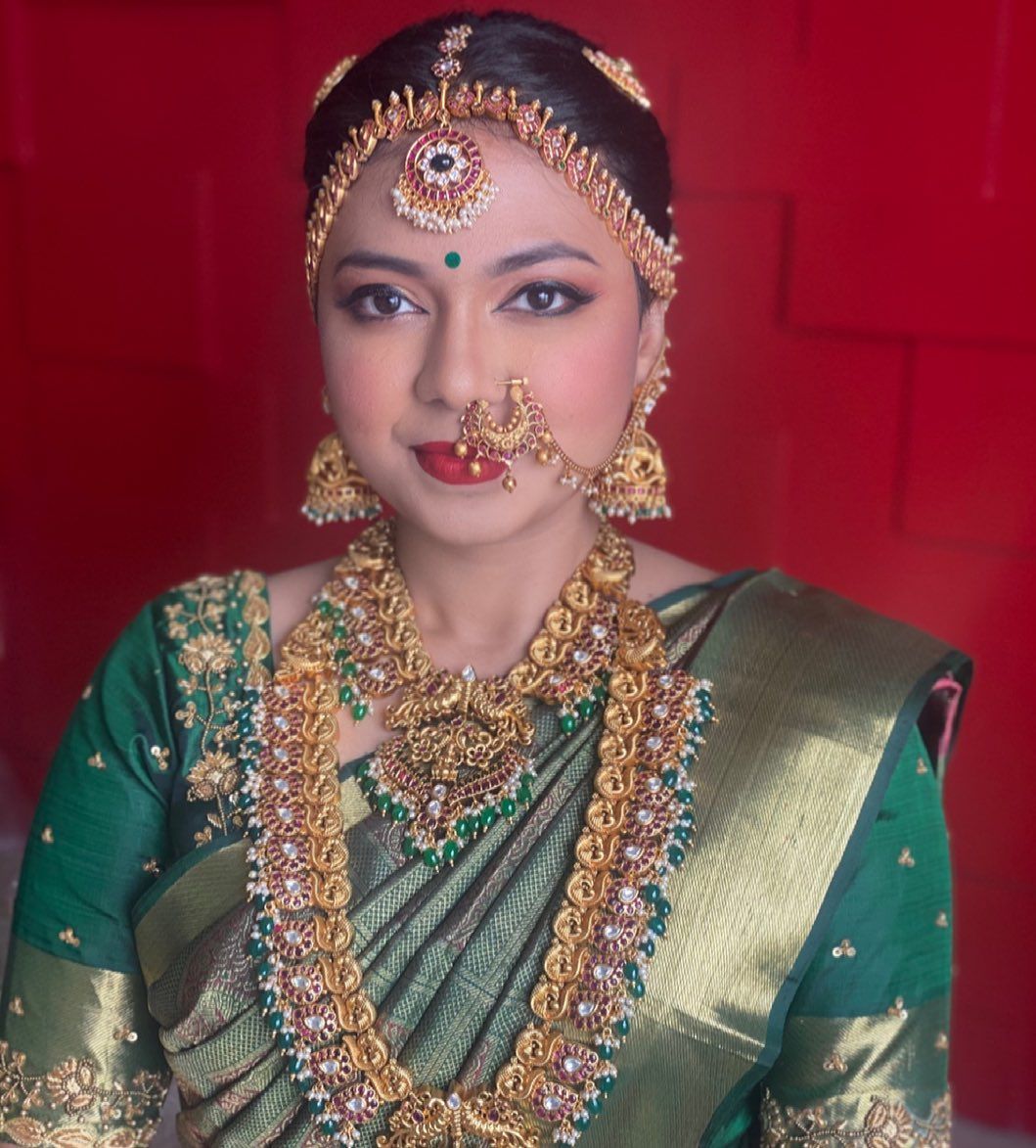 Image Via: PrakatWork
For all you winged eyeliner fans, did you look at this double winged Muhurtham look!!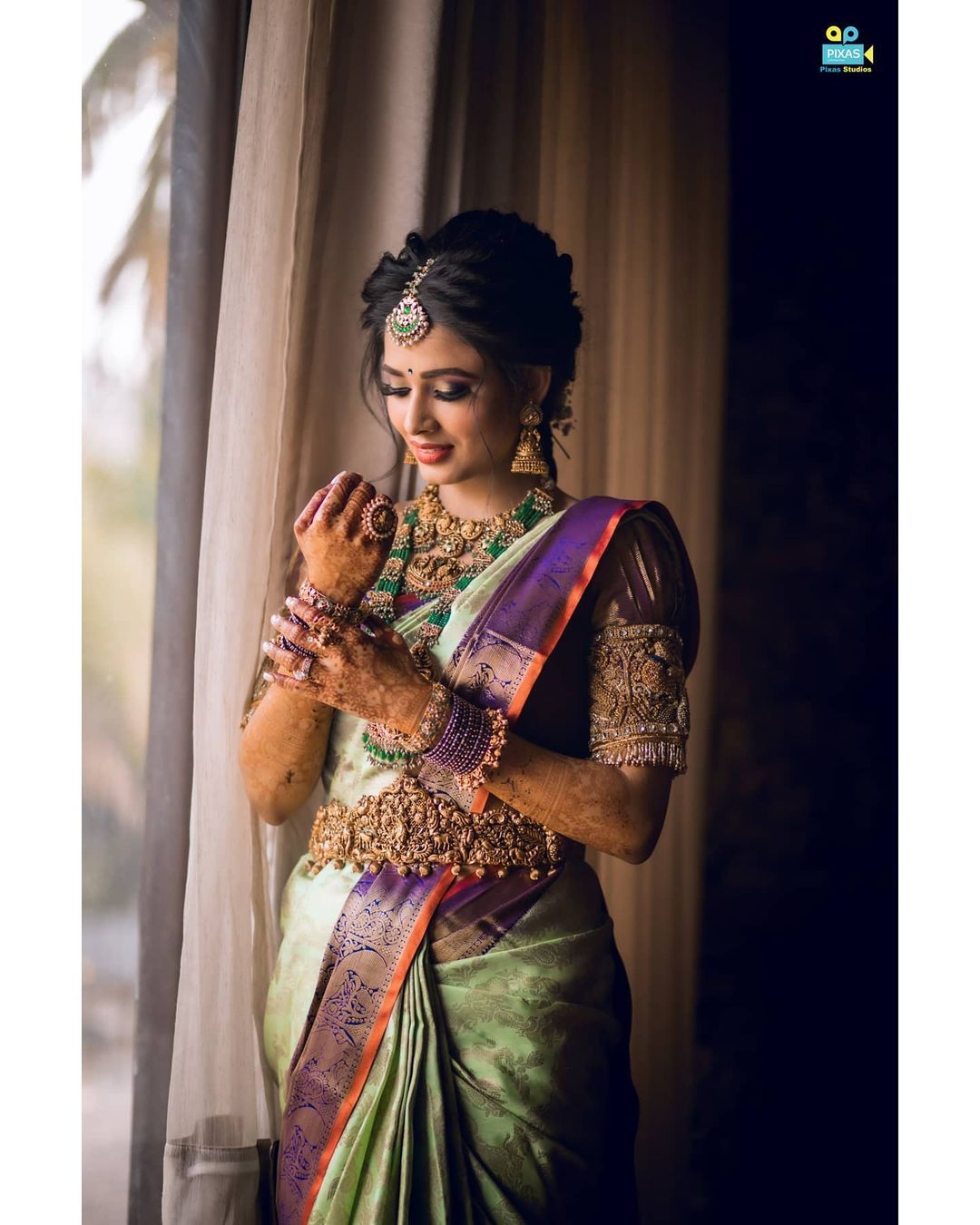 Image Via: Pixas Studios
How about dramatic eyes alone? These brides have set the tone right with the metallic smokey eyes look or the Muhurtham and slightly dramatatic gold mixed with the tones borrowed from the saree color eye makeup.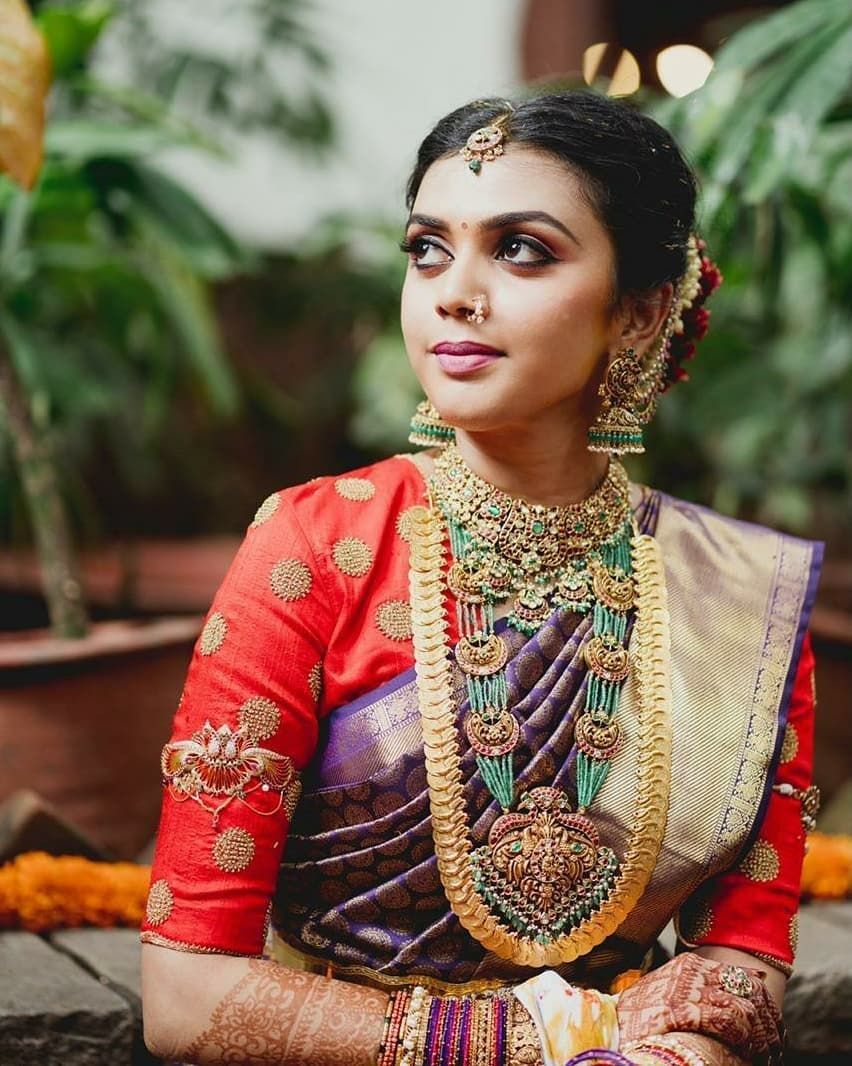 Image Via: Makeup by Nourin Rahman★ 4.8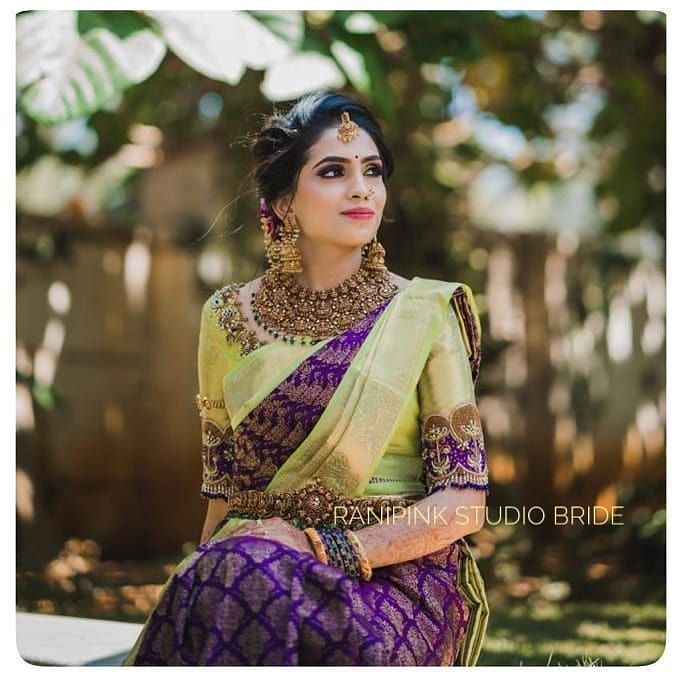 Image Via: RaniPink Studio
This Muhurtham look is a keeper for all those who love to play around with their jewelry and saree. Though the jewelry and saree are bold, the makeup is spot on subtle and it's a YAY!
A word to the wise, have a trial, if needed multiple trials to make sure you have the perfect look. Keep your touch up options also ready and organized on your D day. Muhurthams especially in summers with havans can play on your makeup. Out of these gorgeous Muhurtham looks which one describes the one you are planning? Let us know!!