Gorgeous Mumbai Home Wedding With The Bride & Groom In Pastels
BY Aakanksha | 13 Jul, 2020 | 47183 views | 4 min read
Home weddings are becoming more and more common and we've seen so many with just perfect aesthetics that we can't help but swoon! Aashna & Rishabh's wedding was one such gem. Dressed in a blush pink lehenga, Aashna looked ethereal on the wedding day with contrasting green jewellery while Rishabh looked dapper in a raw silk ensemble. With the help of her mother and family, Aashna got her dream wedding at her home! She did the makeup herself, her mother helped do the decor around the house and her sister and sister-in-law became the mehendi artists for the day! It was truly an intimate affair, full of love and joy, captured flawlessly by the The Wedding Shades★ 4.8 team!
Meet Aashna & Rishabh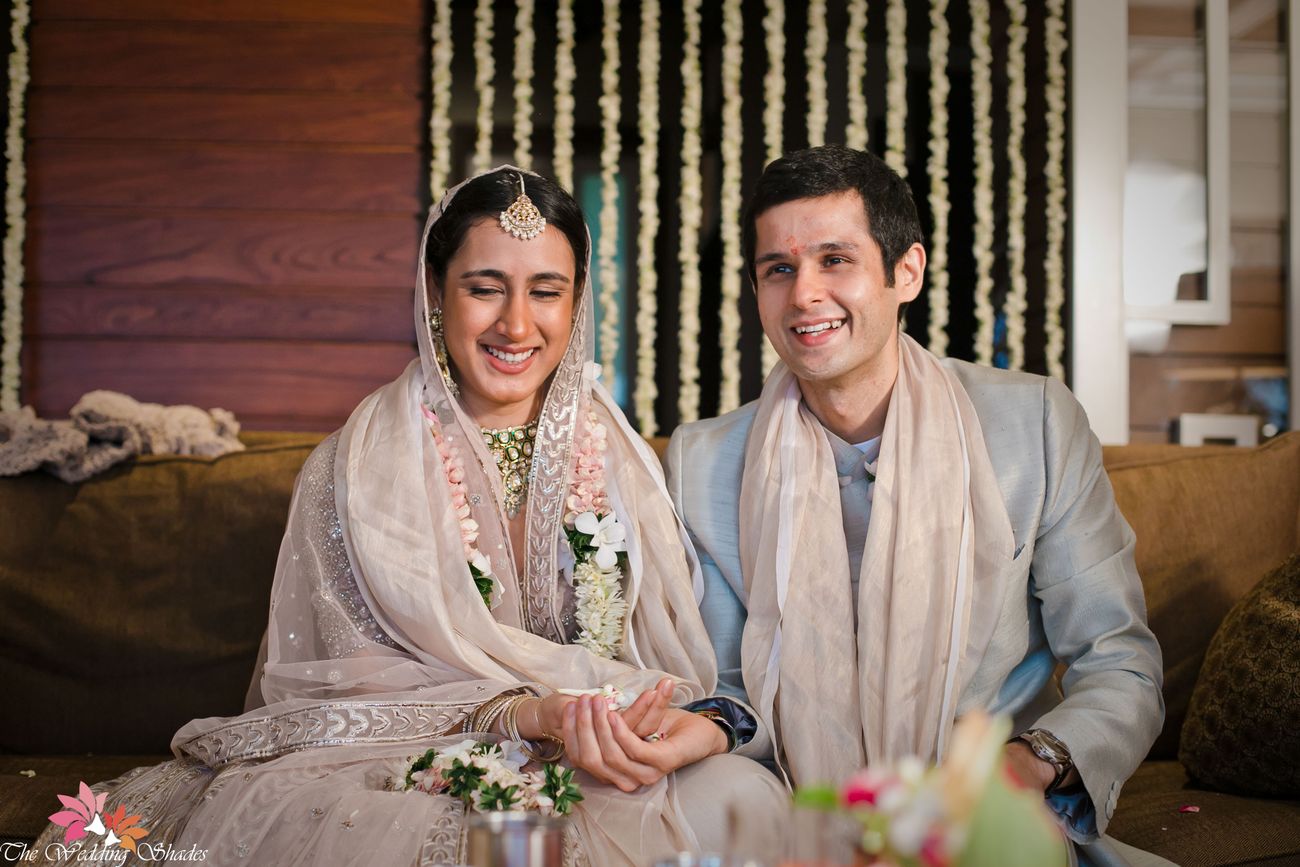 The Wedding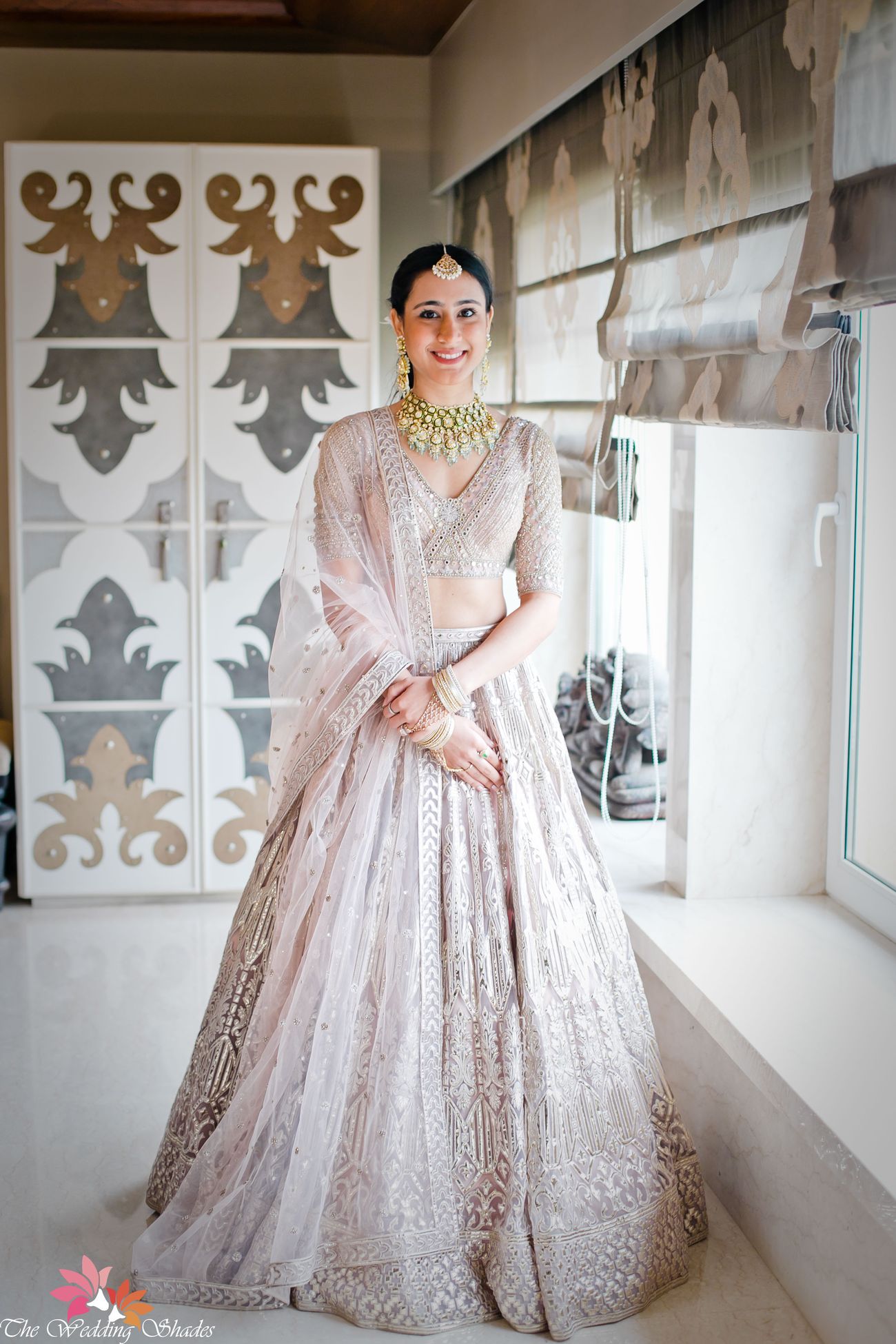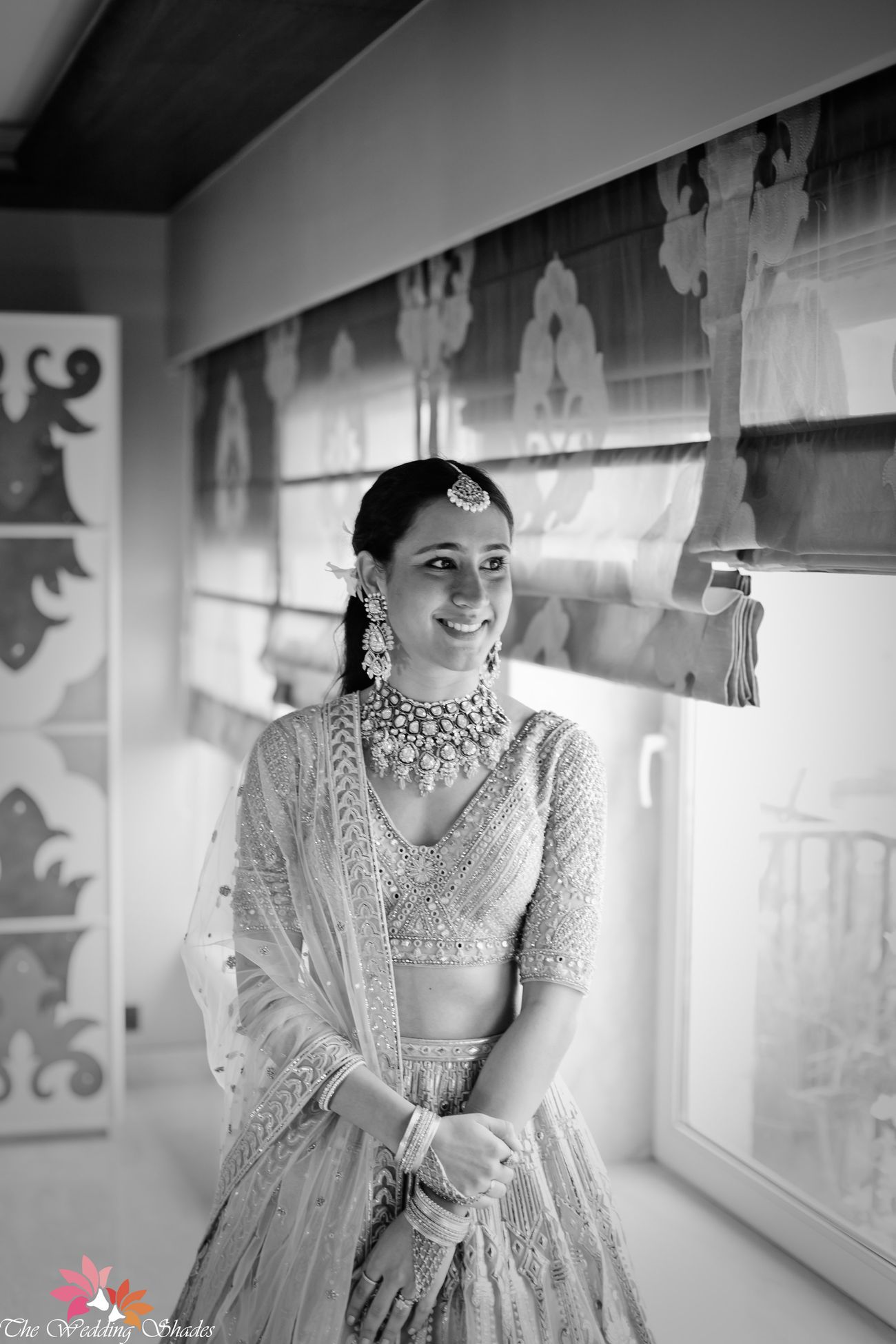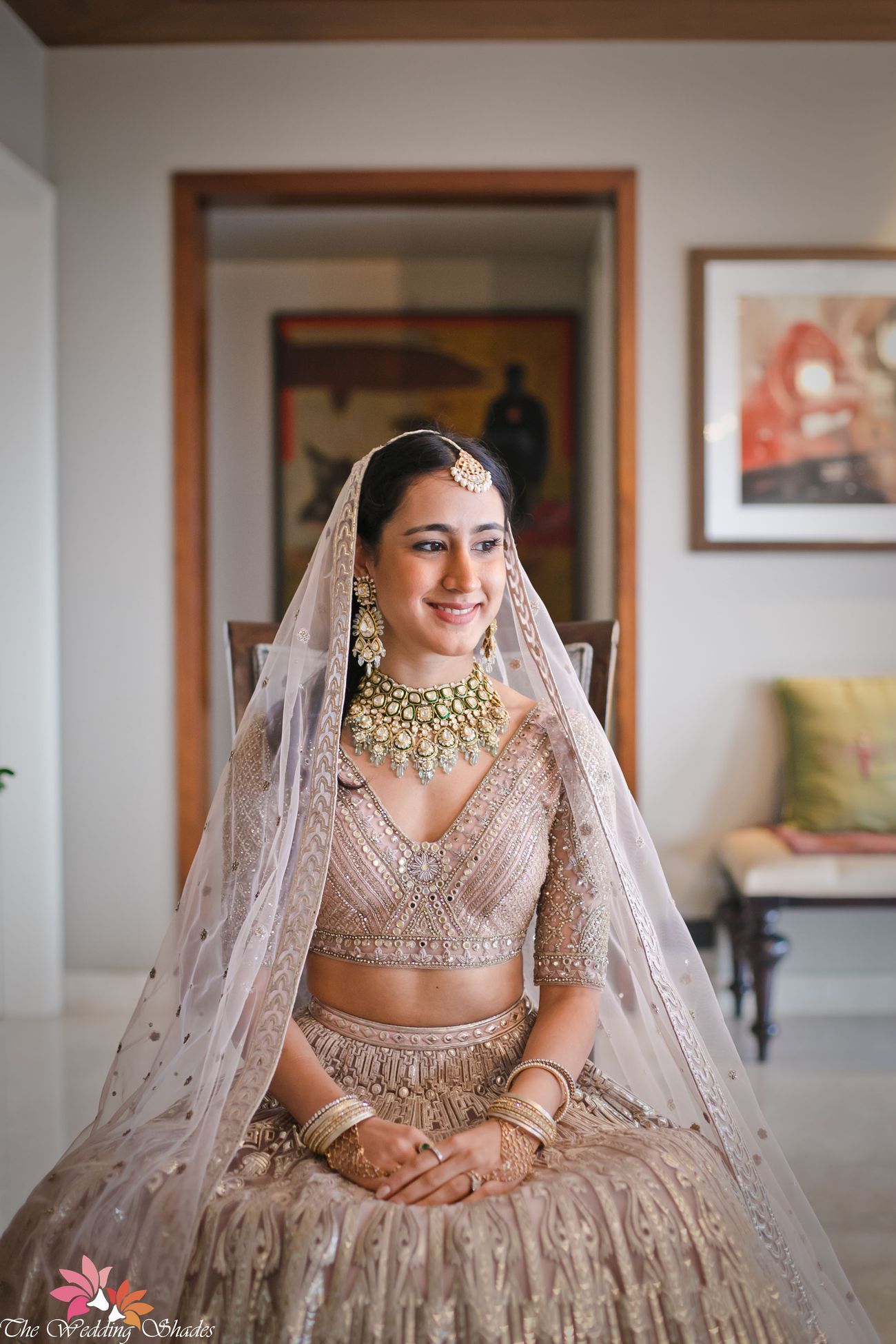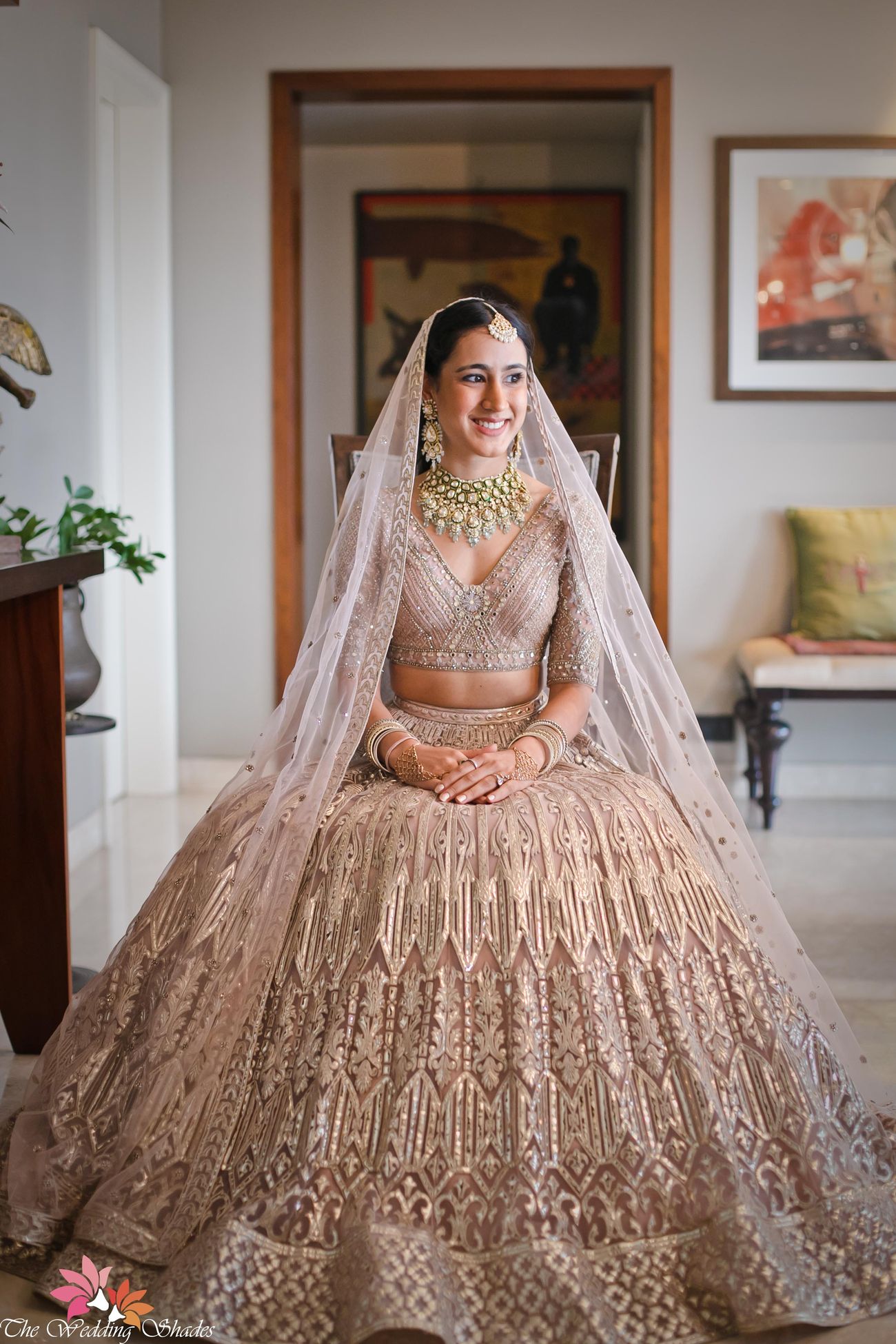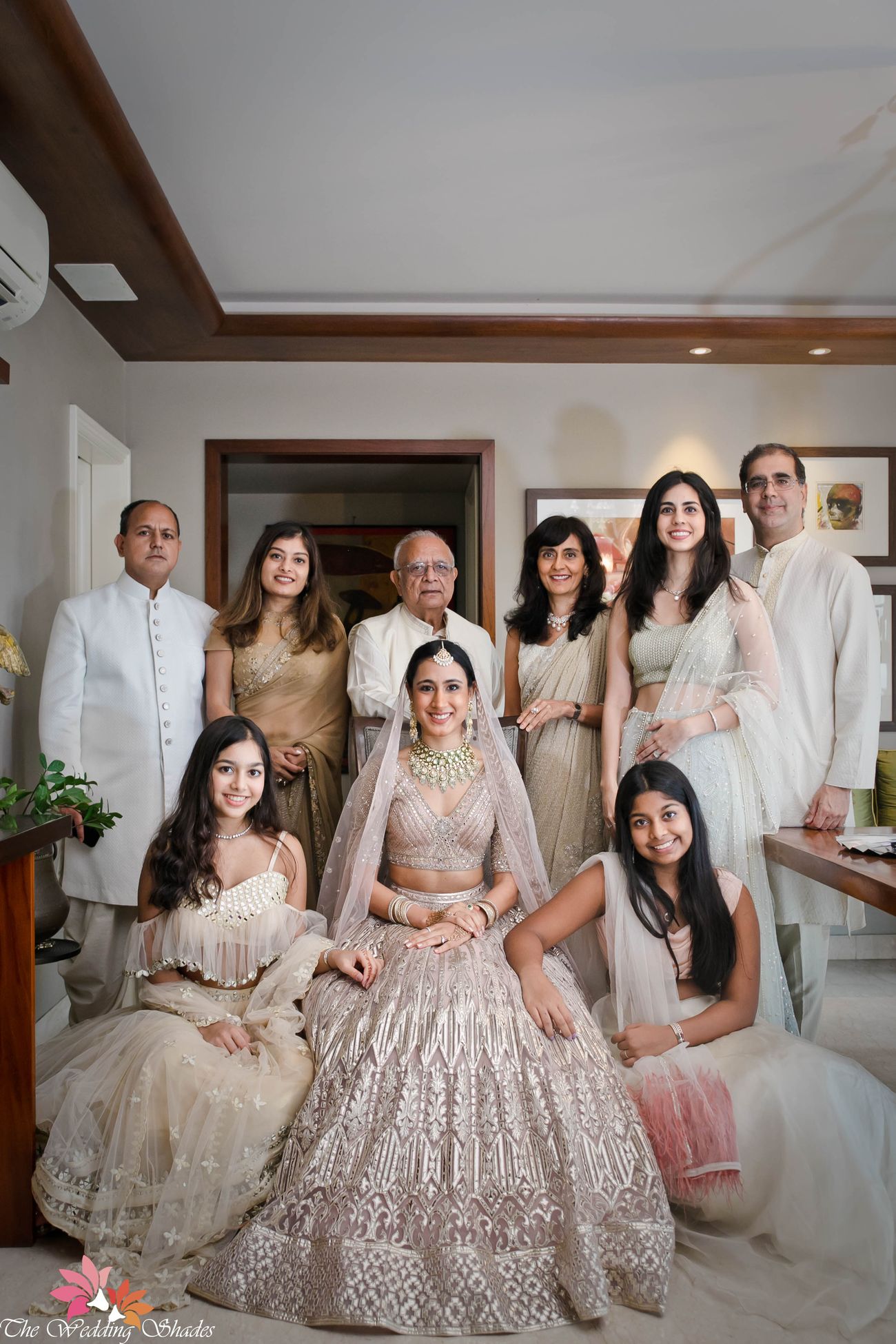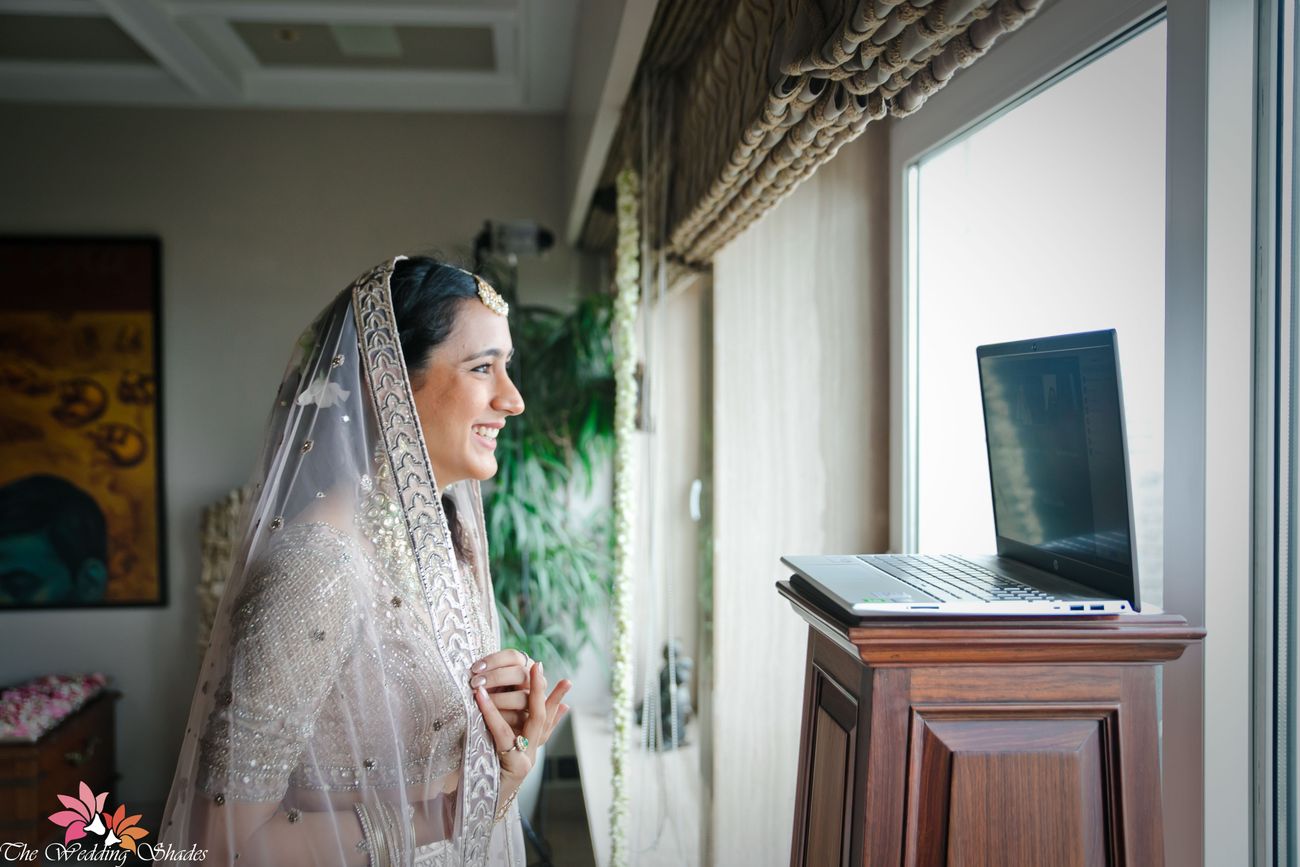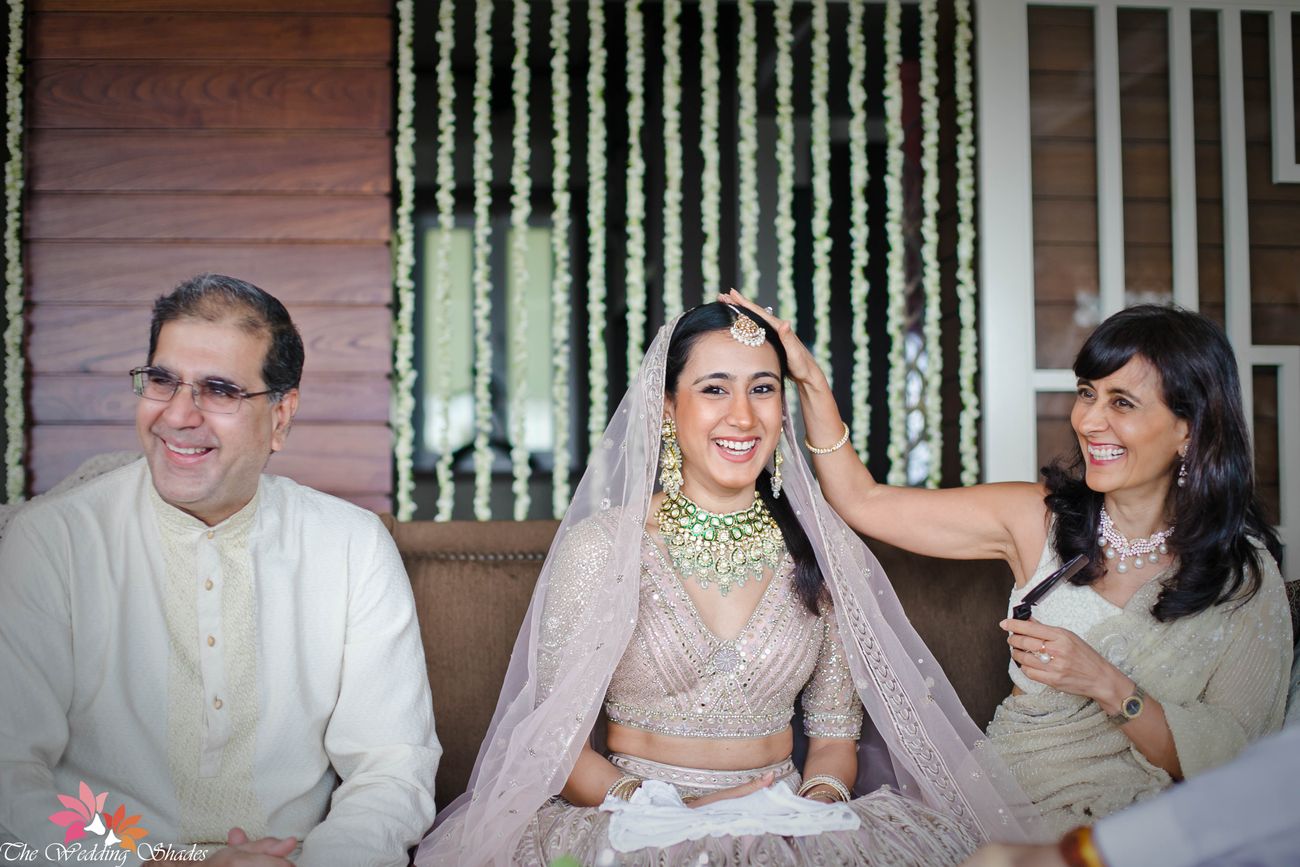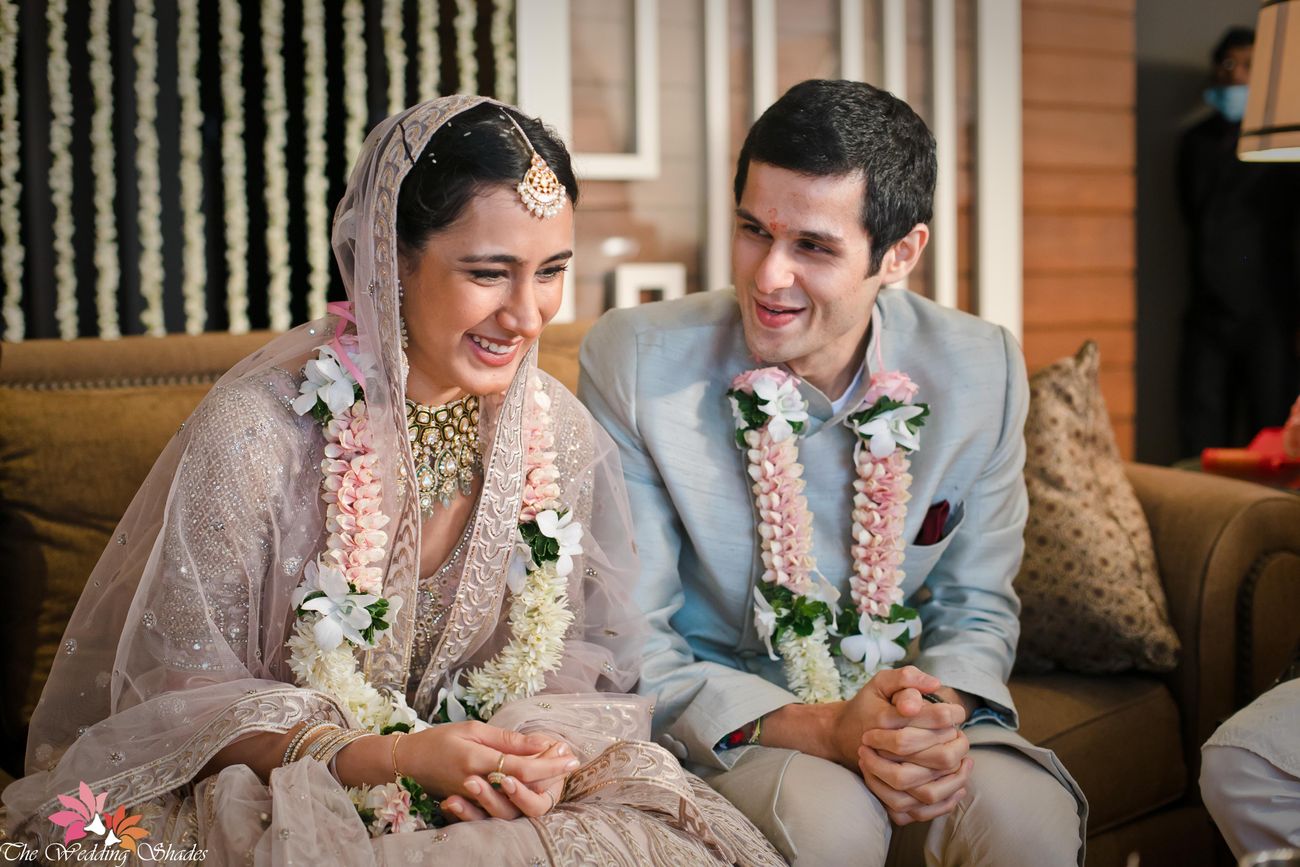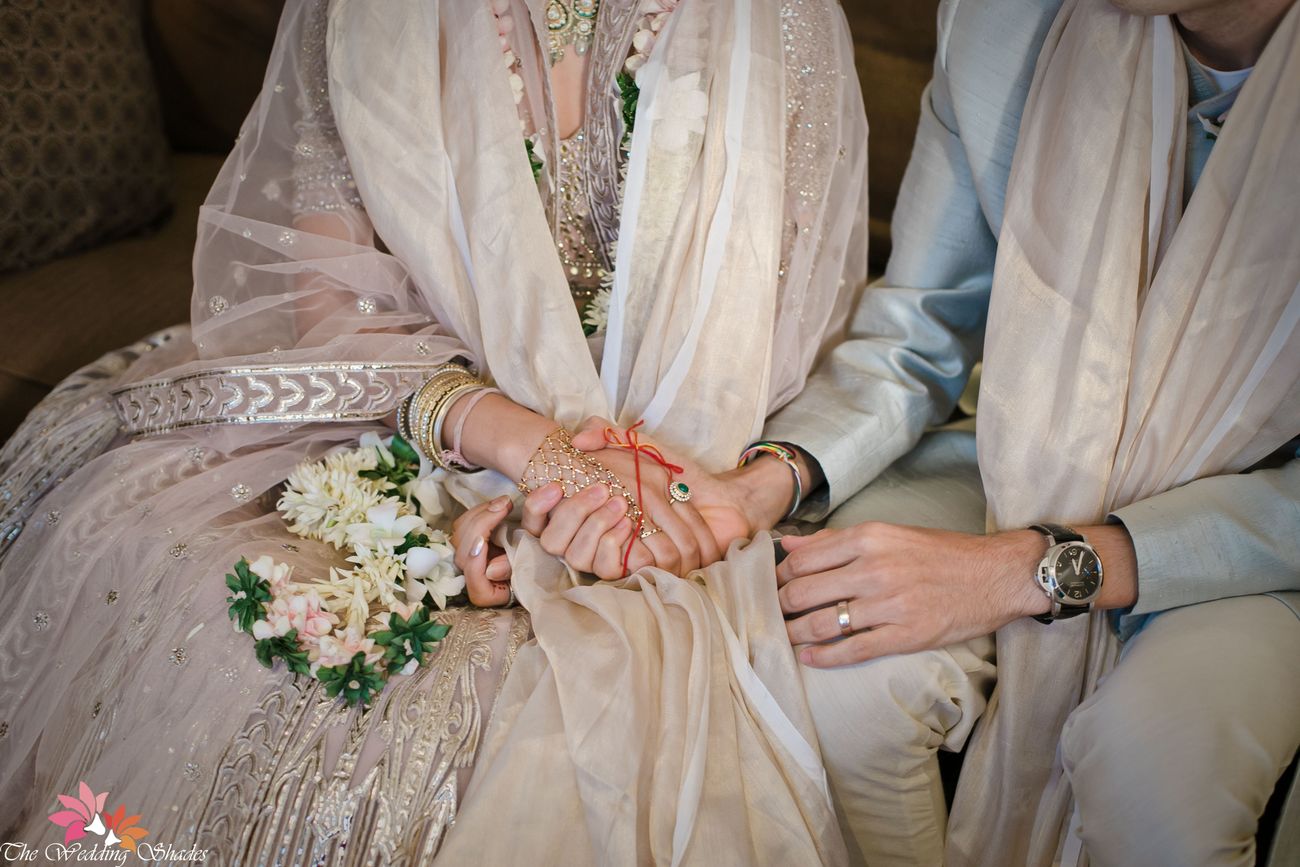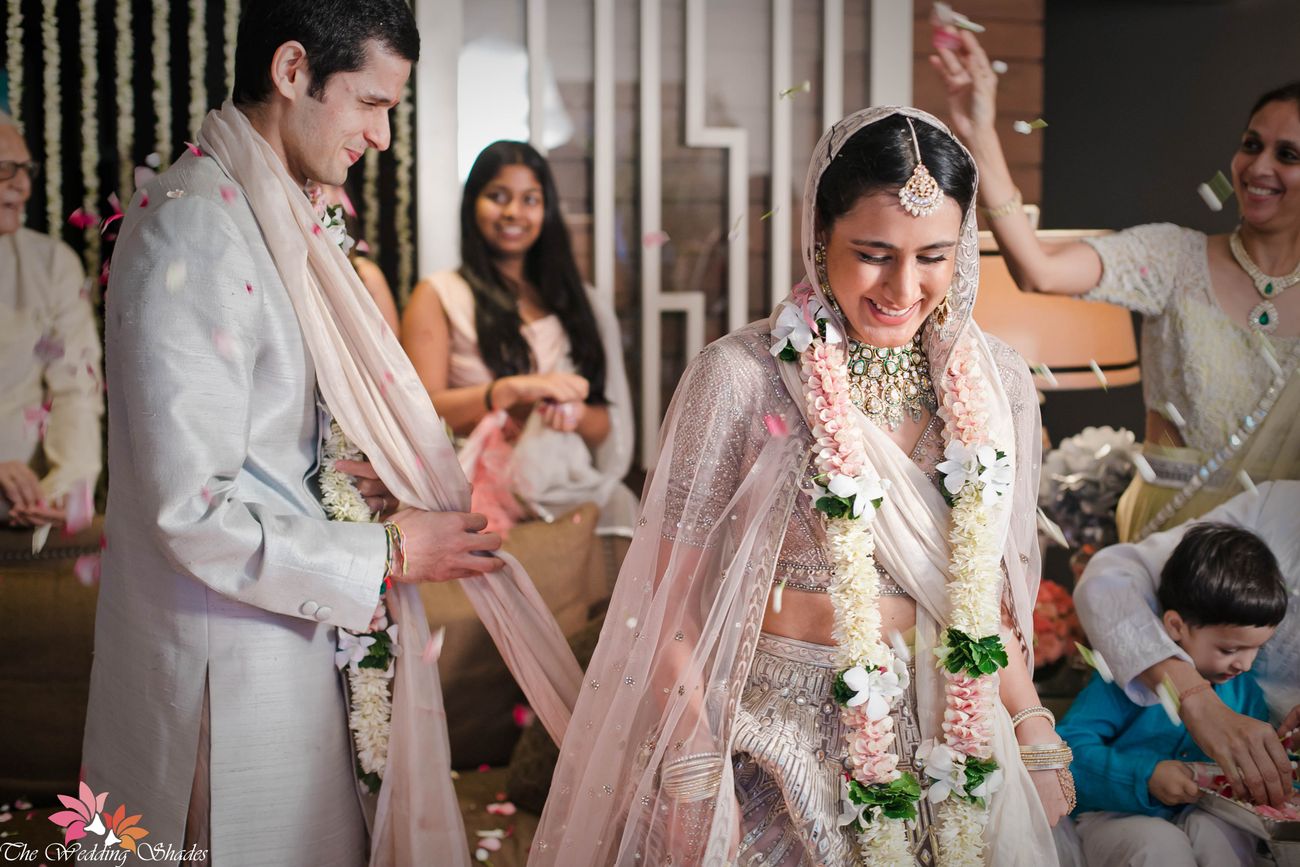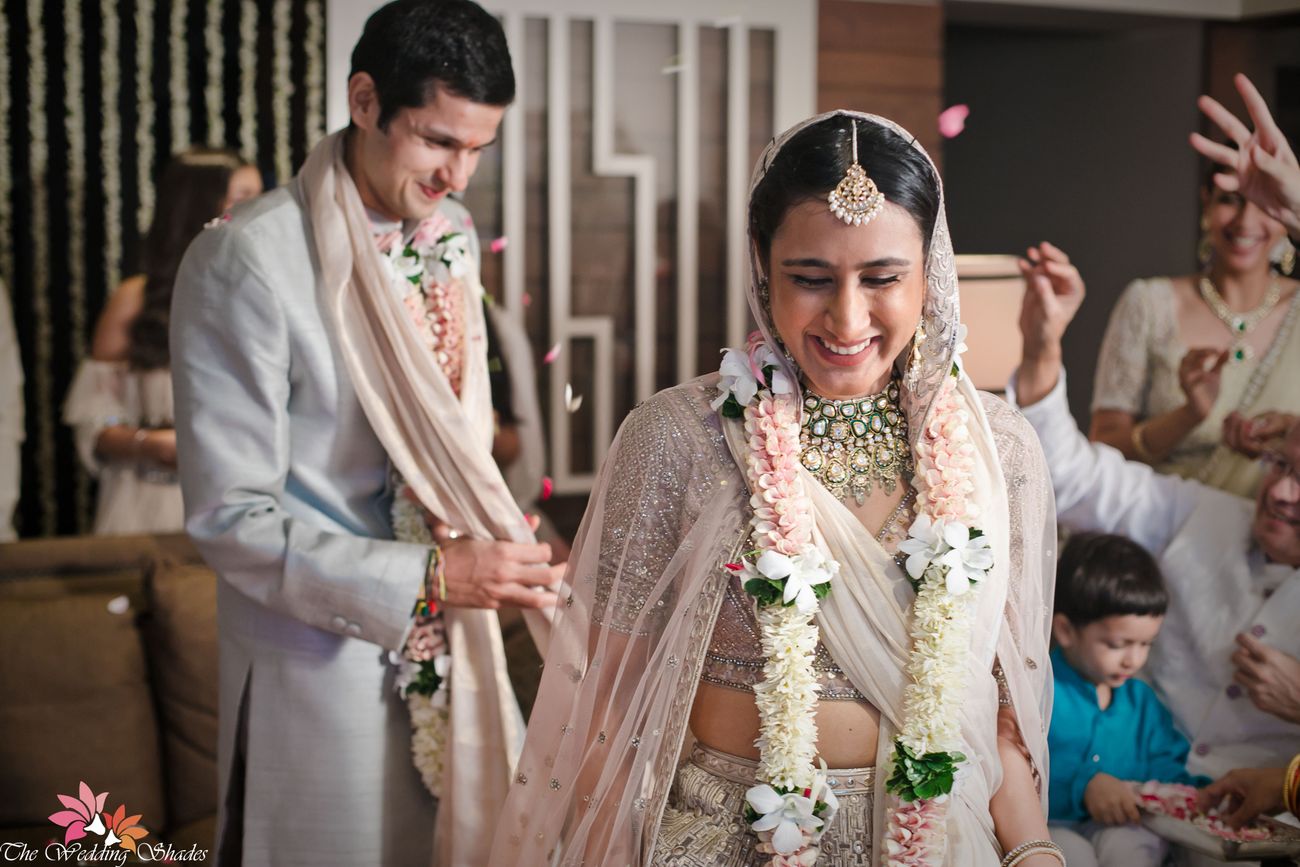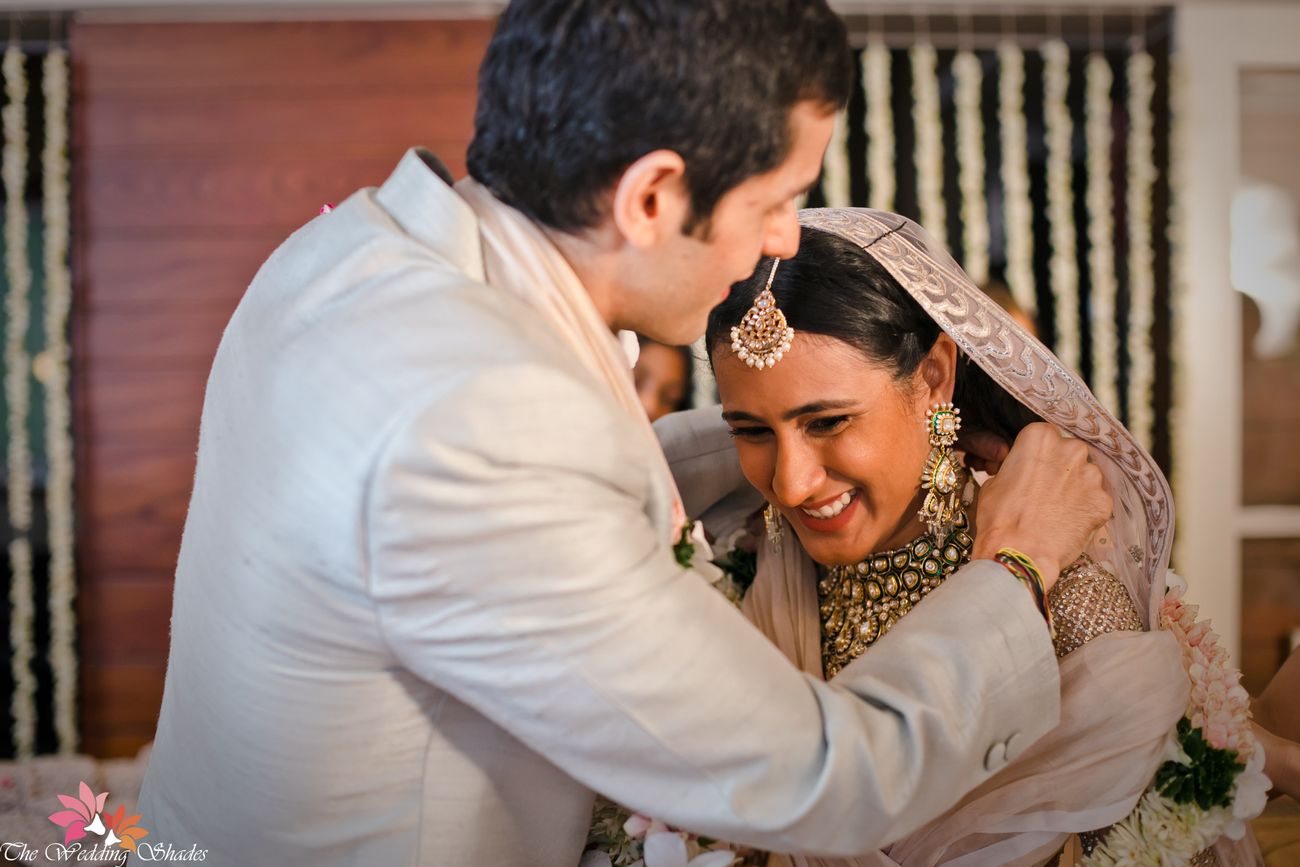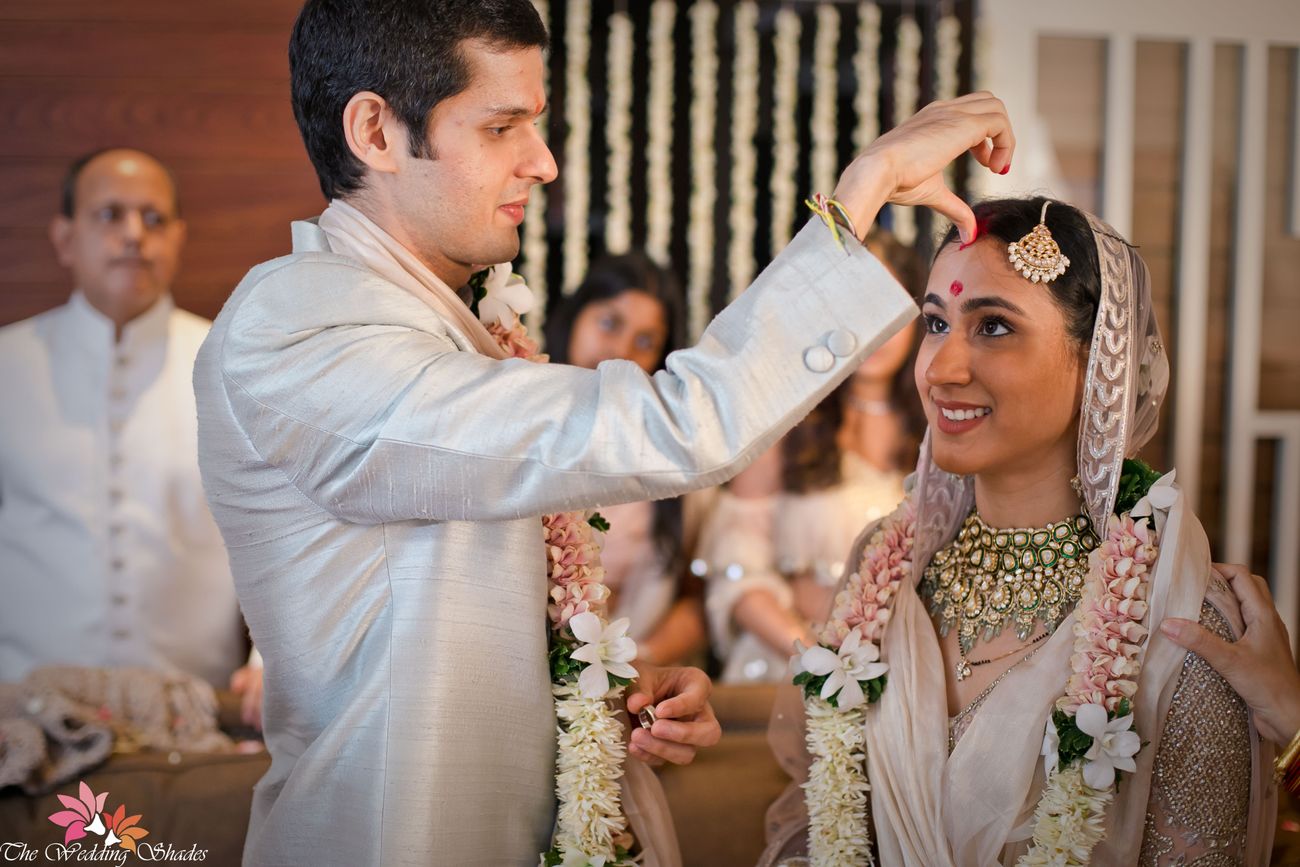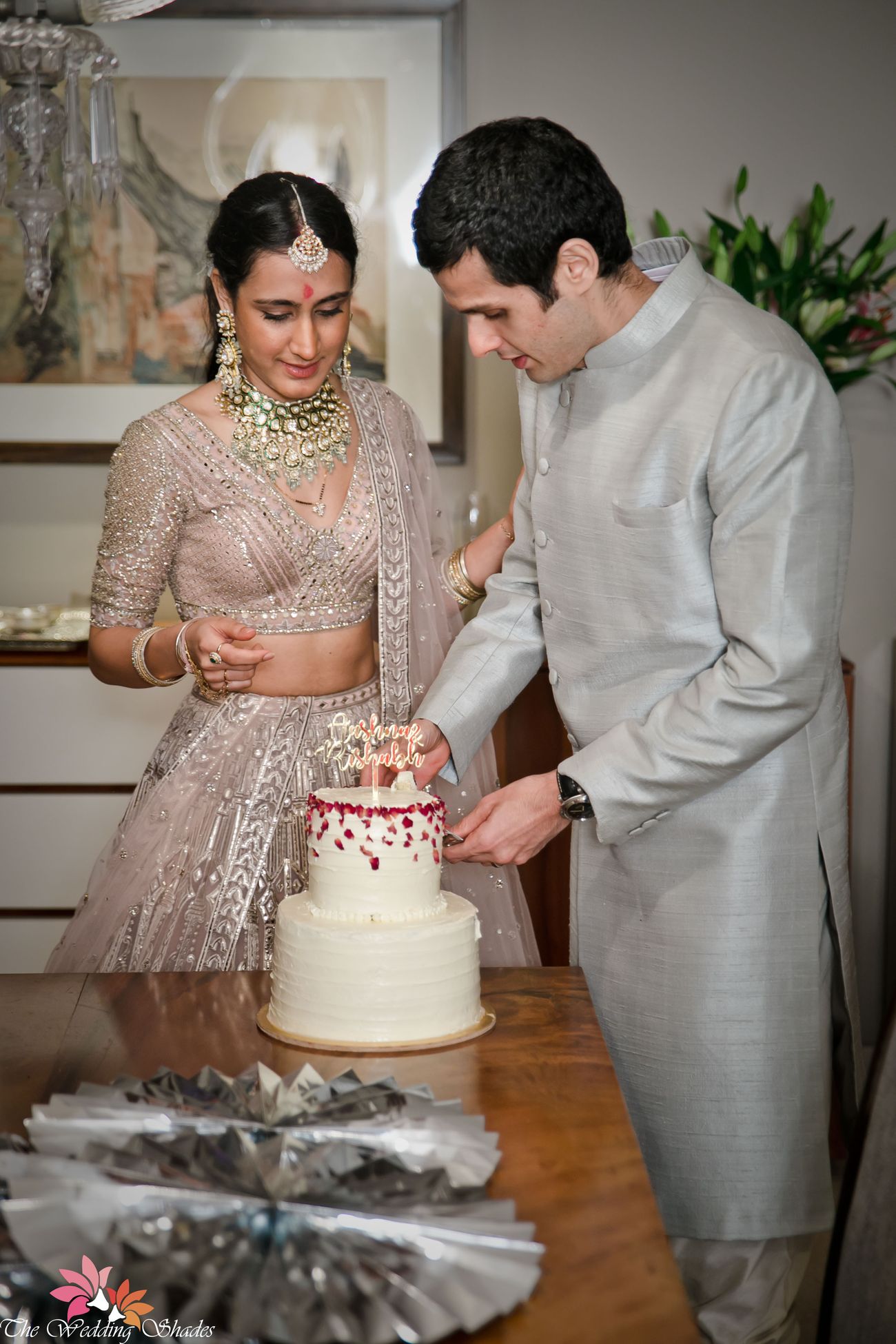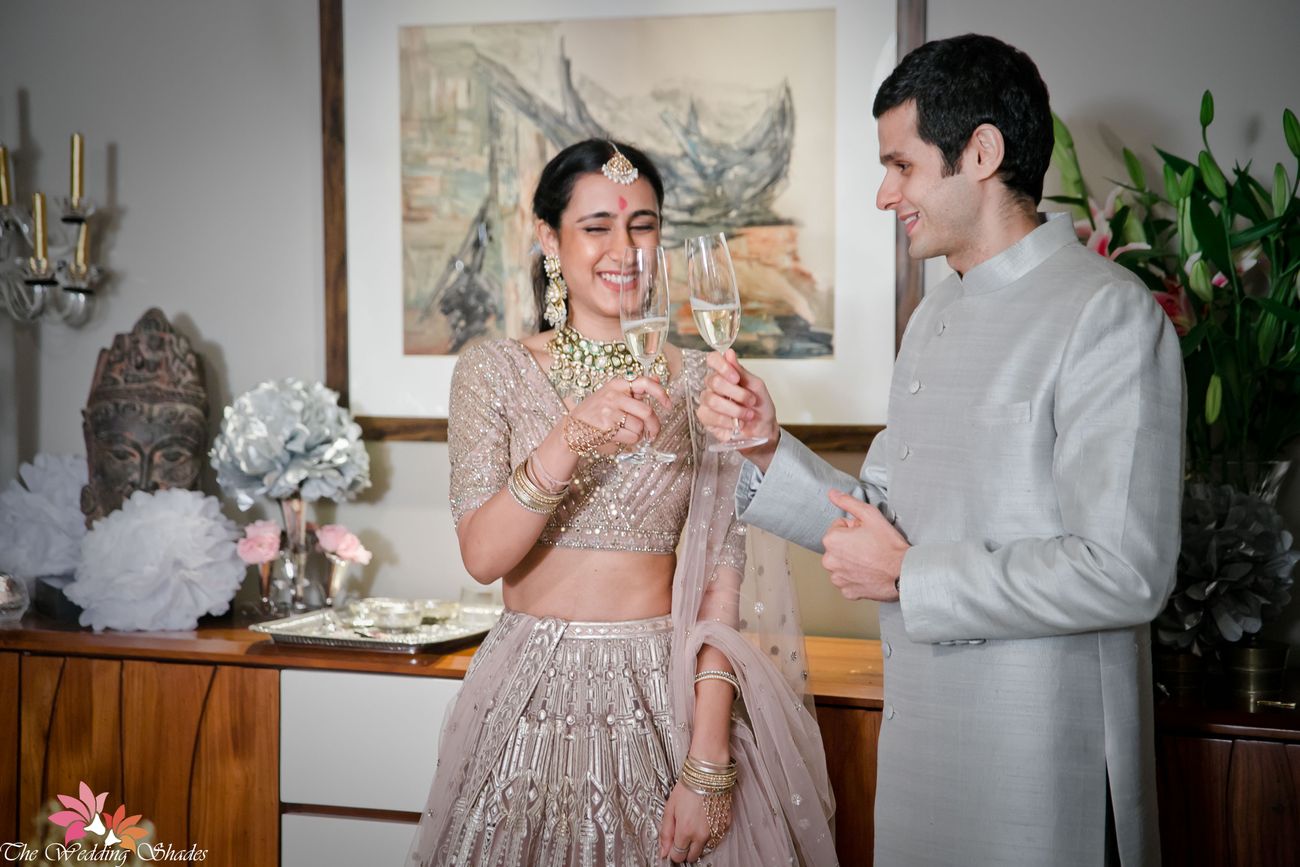 From The Bride: 
We had planned our wedding for June 15th at the Trident, Sangeet at the Nsci, Mehendi at the Clearing House. But Covid! So all our plans were obviously cancelled. We came to the conclusion that there was no point waiting for things to settle and then have the wedding as planned. Instead we could stick to the date and get the 'lockdown/ quarantine' time to spend together, working from home beside one another. So we celebrated amongst the most limited numbers but zoomed in everyone we wanted there with us. We even managed to squeeze a few online mehendi/ bachelorette/ bachelor parties! The mehendi was at my Mama's place and the wedding was at my place.
Again because of the pandemic, keeping interactions to minimum we did not want much decor. We had flowers delivered to our building a few hours before the events, from Poonam Bhambani. Again, in true spirit of DIY, the four of us at home put them up/ in vases/ with candles and paper decor. My mom herself is an interior designer so she was able to accessorize and plan the flower arrangements without any difficulty.
Covid turned my sister, my sister in law and myself into mehendi artists. My sister drew an aerial hoop silhouette on Rishabh's hand, my sister in law and I did my mehendi and I did the rest of the family's.
Vendor Reviews: 
Photographer: The Wedding Shades 
They were awesome, so easy to deal with. Given the situation, they came fully prepared with masks/ gloves, the works! We were not forced to pose for extended amounts of time/ pose unnaturally, they made it so easy and enjoyable. The video and photo edits were very aesthetically done.
Bridal Outfits: Mehendi - Akanksha Gajria, Wedding - Falguni And Shane Peacock
We had ordered my outfits in Feb end. The lockdown basically guaranteed nothing would reach us on time, and we had not even tried until, we confirmed the June 11th date on June 1st. Within those two weeks, Akanksha Gajria scrambled so HARD and was in touch with us daily for the mehendi outfit. We were all unsure of it reaching, I had planned on wearing my sister's outfit which had come from Aisha Rao in Hyderabad, she was to wear an outfit I had made for my best friend's wedding. Two days before Akanksha called saying it was her mission to deliver the outfit and she totally managed! It fit perfect!
The wedding outfit was from Falguni and Shane Peacock, it reached us 3 hours before the ceremony started. I had planned on wearing a nude colored sari belonging to my nani, which my mother chose to wear once the Falguni and Shane outfit arrived and again fit PERFECTLY.
Bridal Jewellery: Renu Zaveri
The wedding jewelry set was from Renu Zaveri, my class friend Bianca and my mom in laws best friend! It reached us two weeks before the wedding date and we were all in love with it! The greens complemented the pinks of my outfit perfectly, they had even customized the earring so it would not be too heavy for me.
Groom Wear: Ayesha Kalyaniwala from UA Mumbai
Rishabh had not ordered his attire and we were in complete panic! One of my best friends, Ayesha Kalyaniwala is a fashion designer (Brand- UA Mumbai) saved the day! She gifted us a gray/ sage raw silk achkan from their collection which fit him well and matched me too. He enjoyed wearing it and we were happy it came from my favorites!
Vendors: Photographer: The Wedding Shades★ 4.8 ; Bridal Outfits: Mehendi - Akanksha Gajria Label★ 4.4 , Wedding - Falguni Shane Peacock ★ 4.9 ; Bridal Jewellery: Renu Zaveri; Groom Wear: Ayesha Kalyaniwala from UA Mumbai