Gorgeous 'Topor' Designs For The Modern Bengali Brides
BY Garvita | 08 Apr, 2021 | 4196 views | 2 min read
When it comes to regional weddings, one culture that keeps us intrigued with its unique charm and conventional yet artsy style ought to be - Bengali. And we have expressed in the past how their customs and stunning bridal attire infuse a magical spirit into the Indian wedding circuit.
Be it the timeless red Benarasi silk saree or the biyer mukut-topor on the head, the Bengali brides never fail to amaze us. While the intricately designed mukut adorned by them is usually white-hued, the modern brides don't mind exploring fresh designs. Here are a few designs we loved for their sheer gorgeousness, and we're sure would be worth a screenshot if you're planning your wedding anytime soon. Go ahead, and pick what matches your style!
Nothing beats the elegance & class of this mukut design!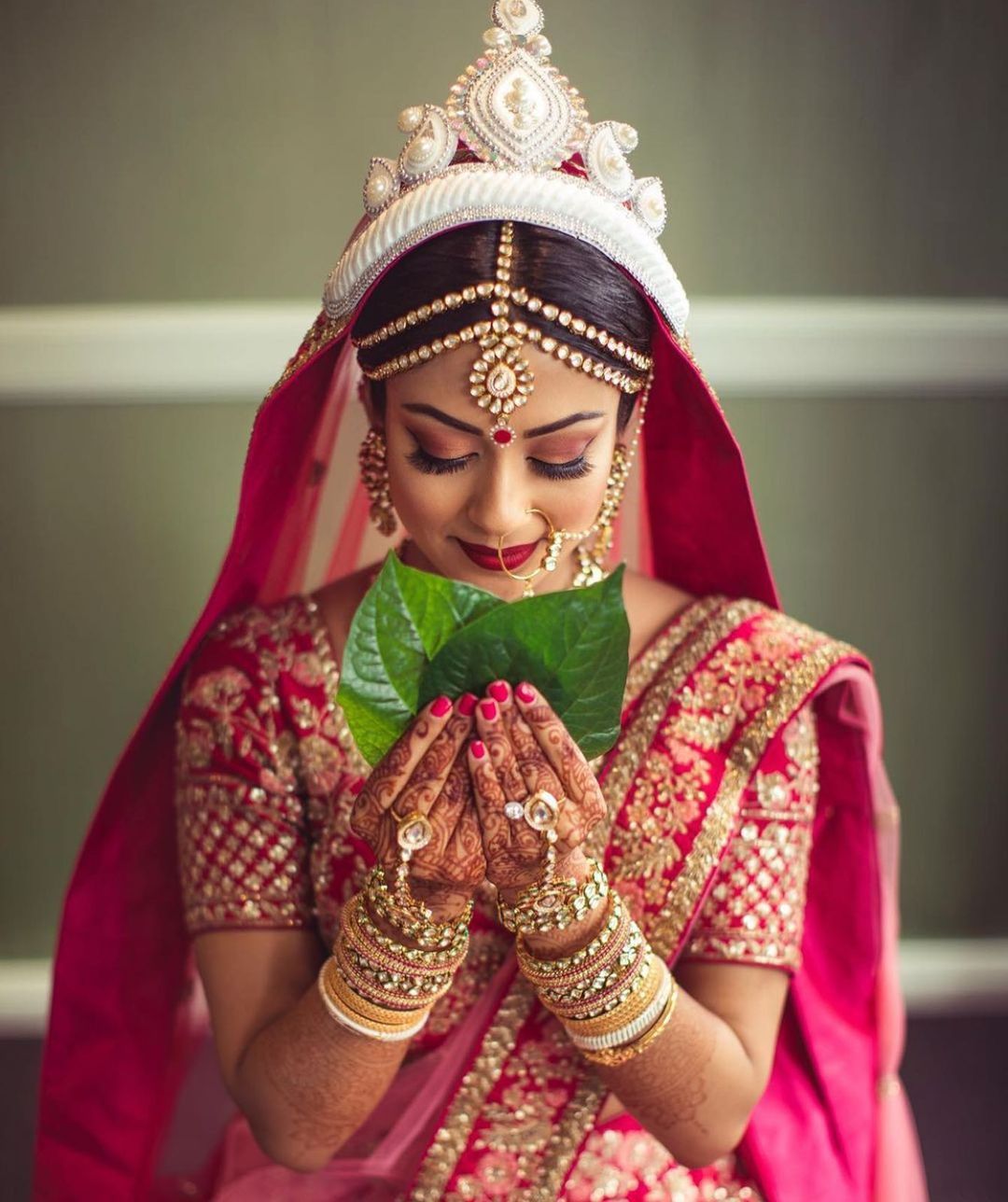 Image via Rolling Canvas Presentations
Doesn't this one portray a peacock's dance?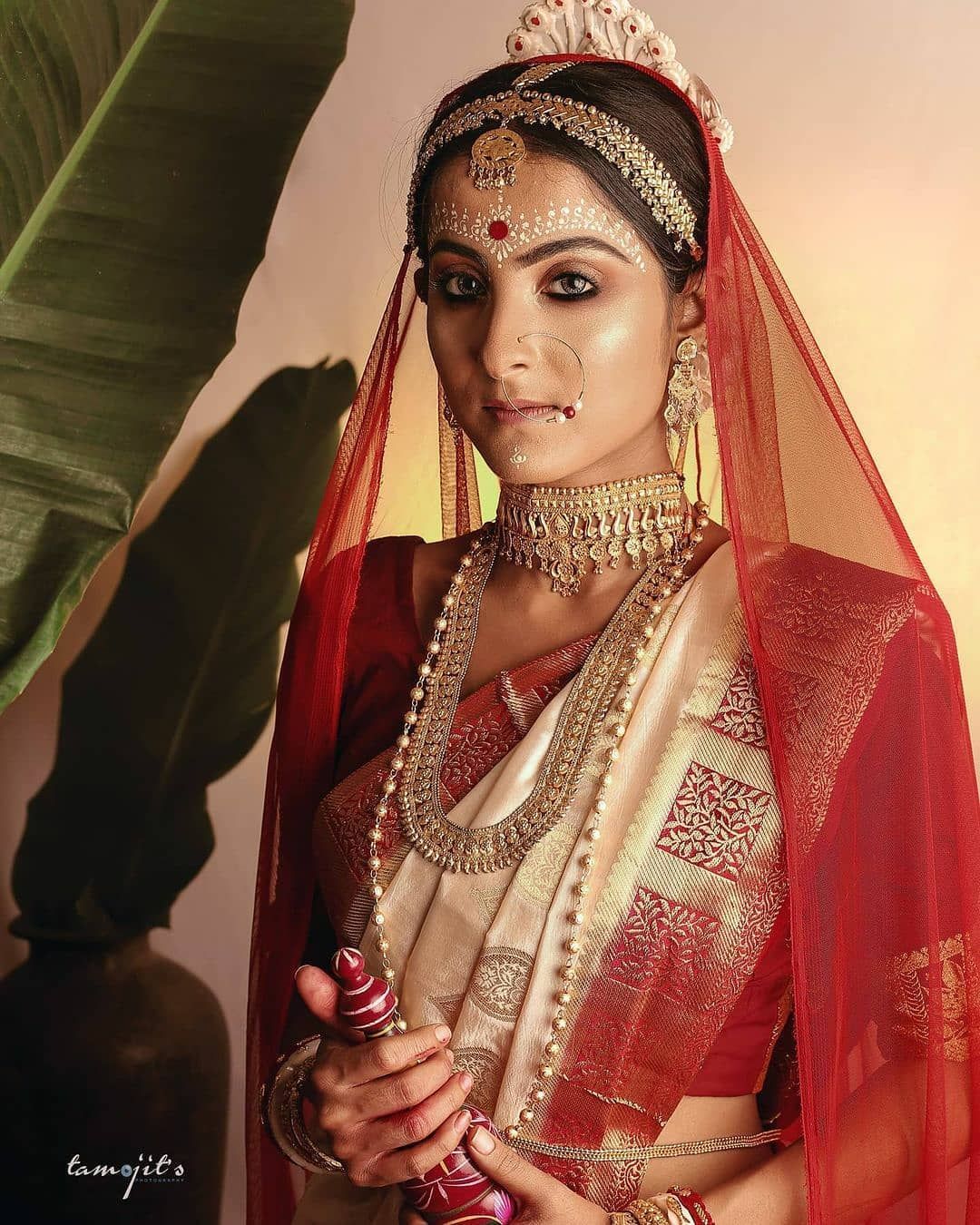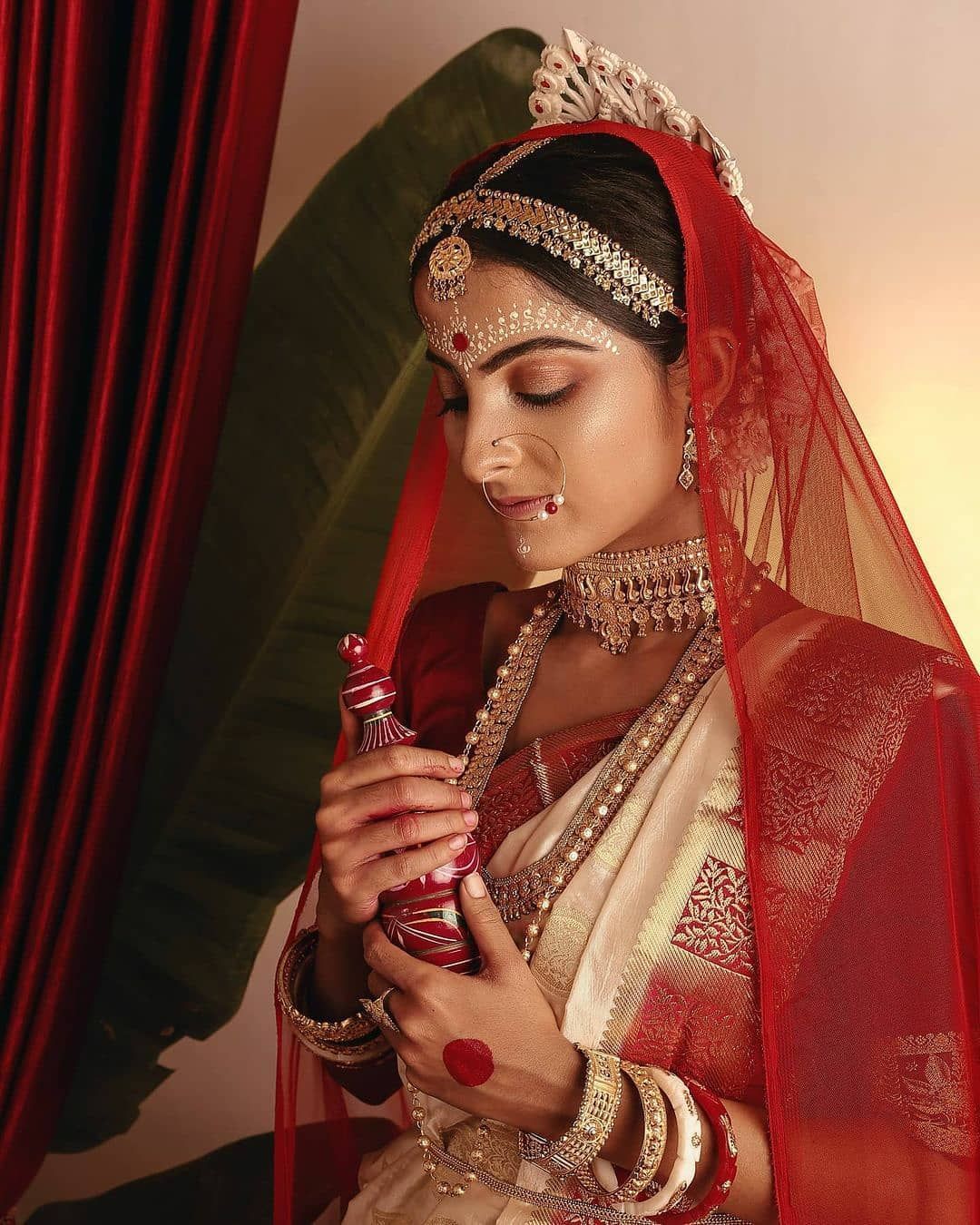 Image via Anirban Mondal
And this topor design with a feather on the top, is a beautiful blend of dreamy, traditional details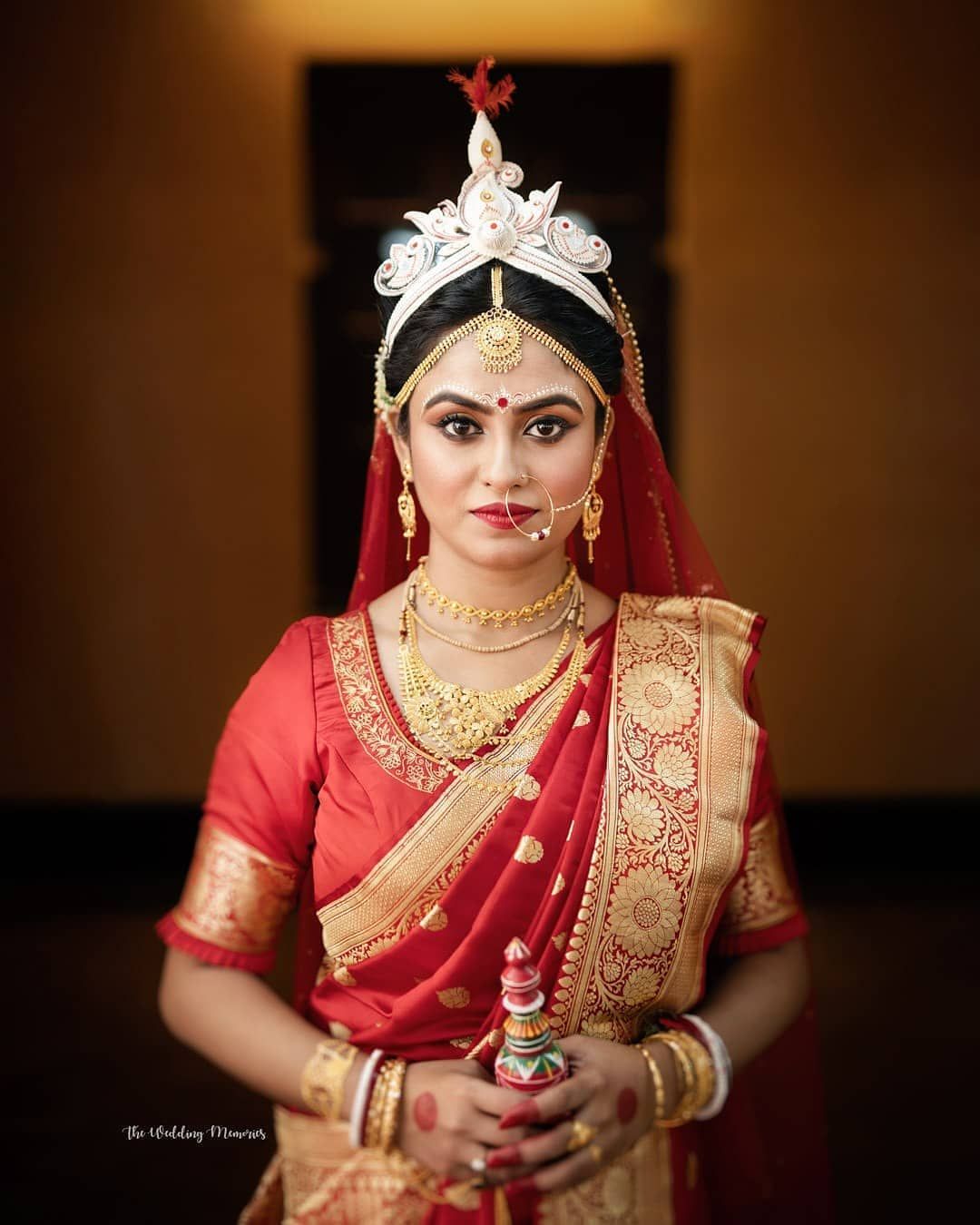 Image via Wedding Memories Photography
We are obsessed with the simplicity of this topor design!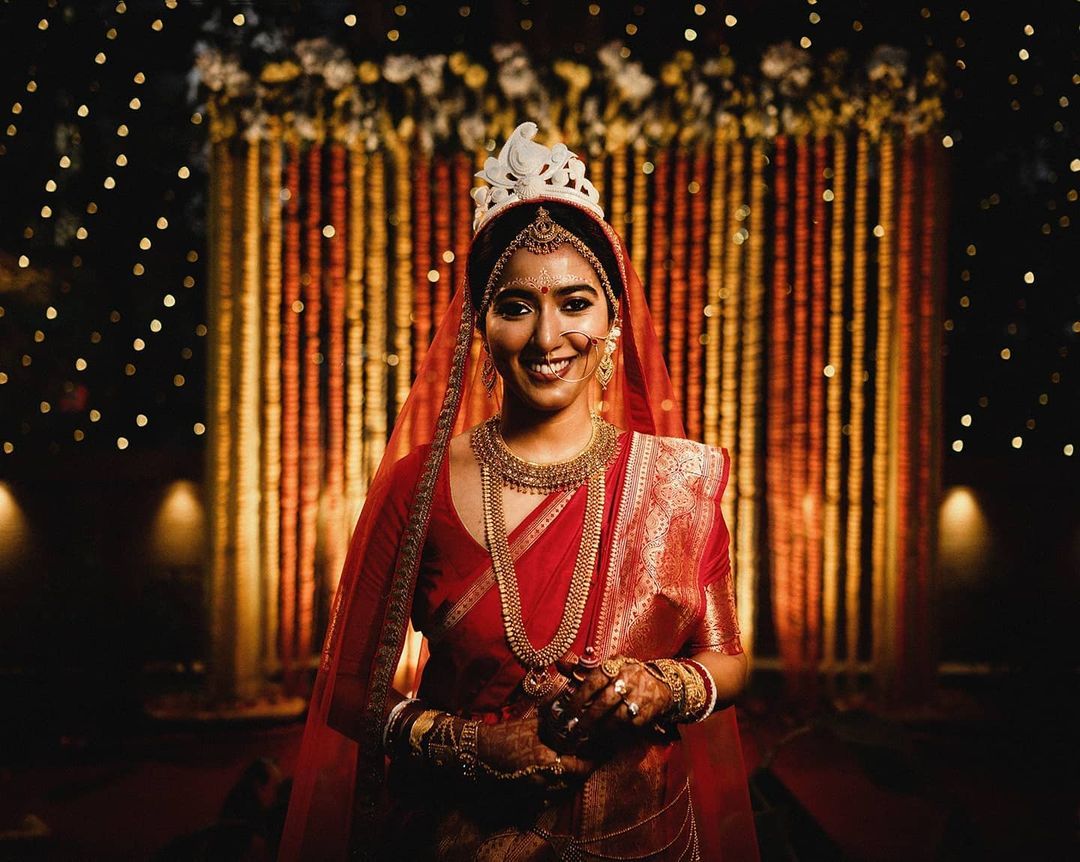 Image via Charcoal & Vermillion 
In case you want one in gold, take cues from this one!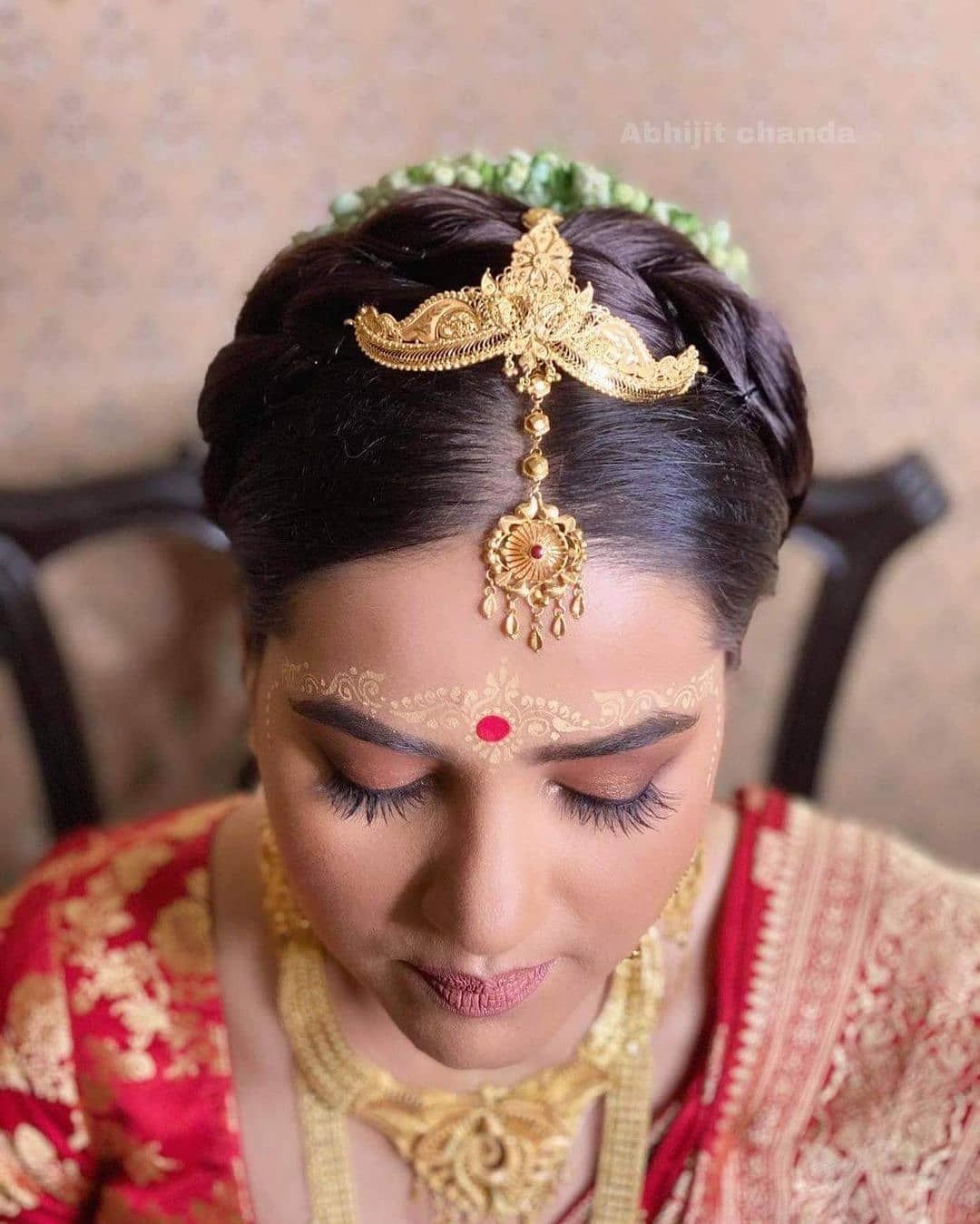 Image via Abhijit Chanda
Oh boy, this one's so dainty that one could barely notice it. Spells minimalism, right?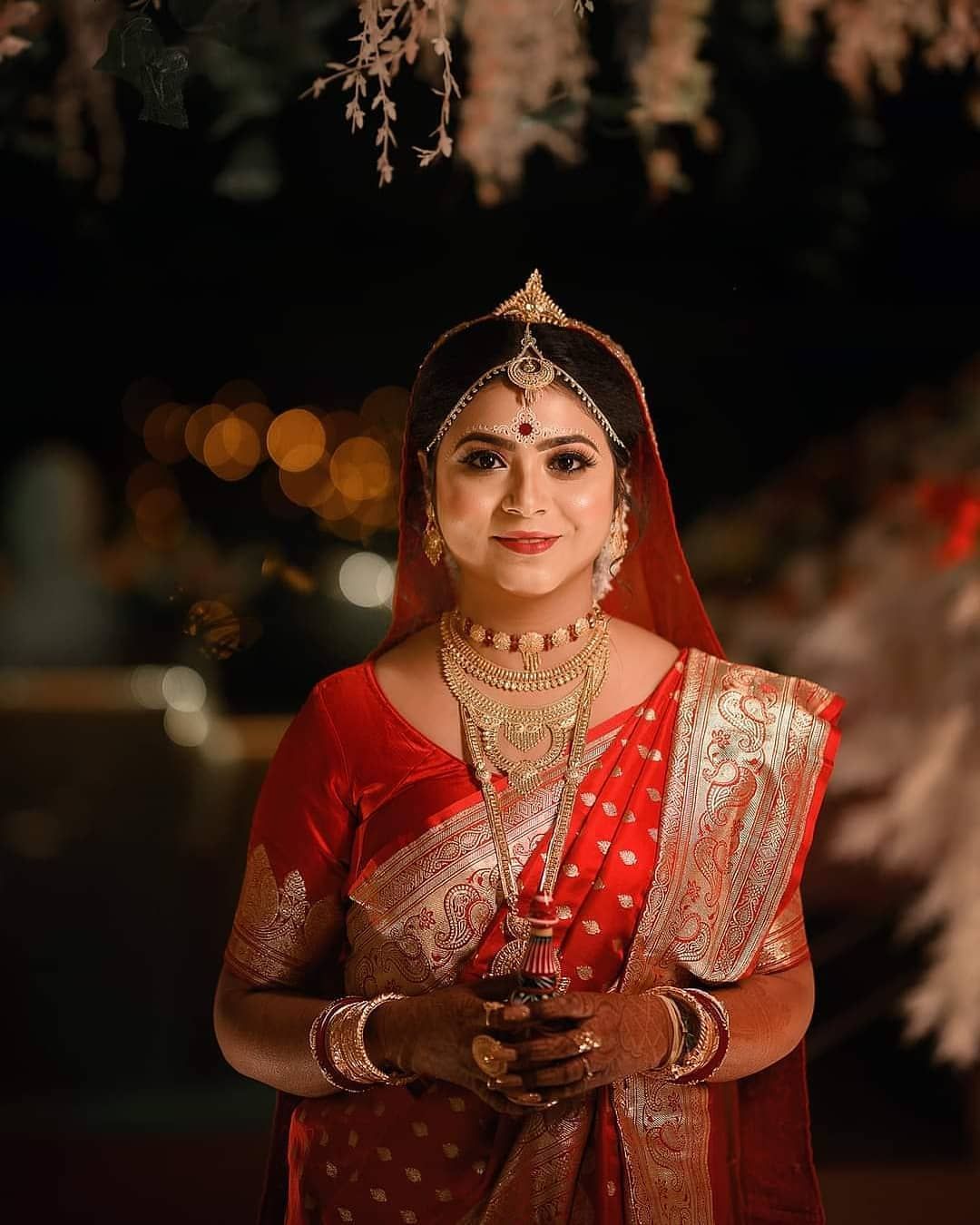 Image via Wedding Tales By Rajatabha Ray
Perk up your bridal aesthetics with an elaborate topor adorned with faux mogra buds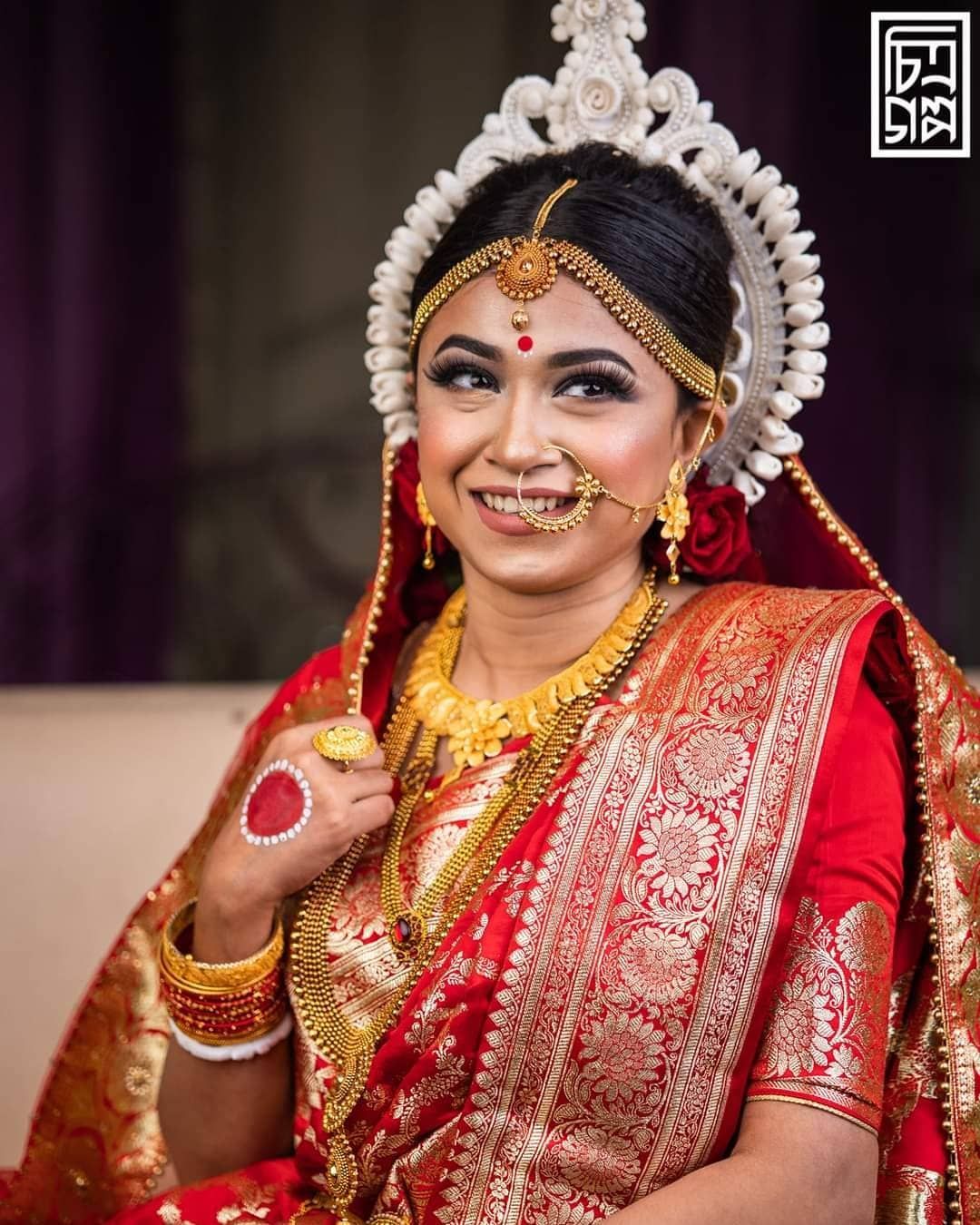 Image via ChitroGolpo
This mukut design with hints of red is breathtaking, to say the least!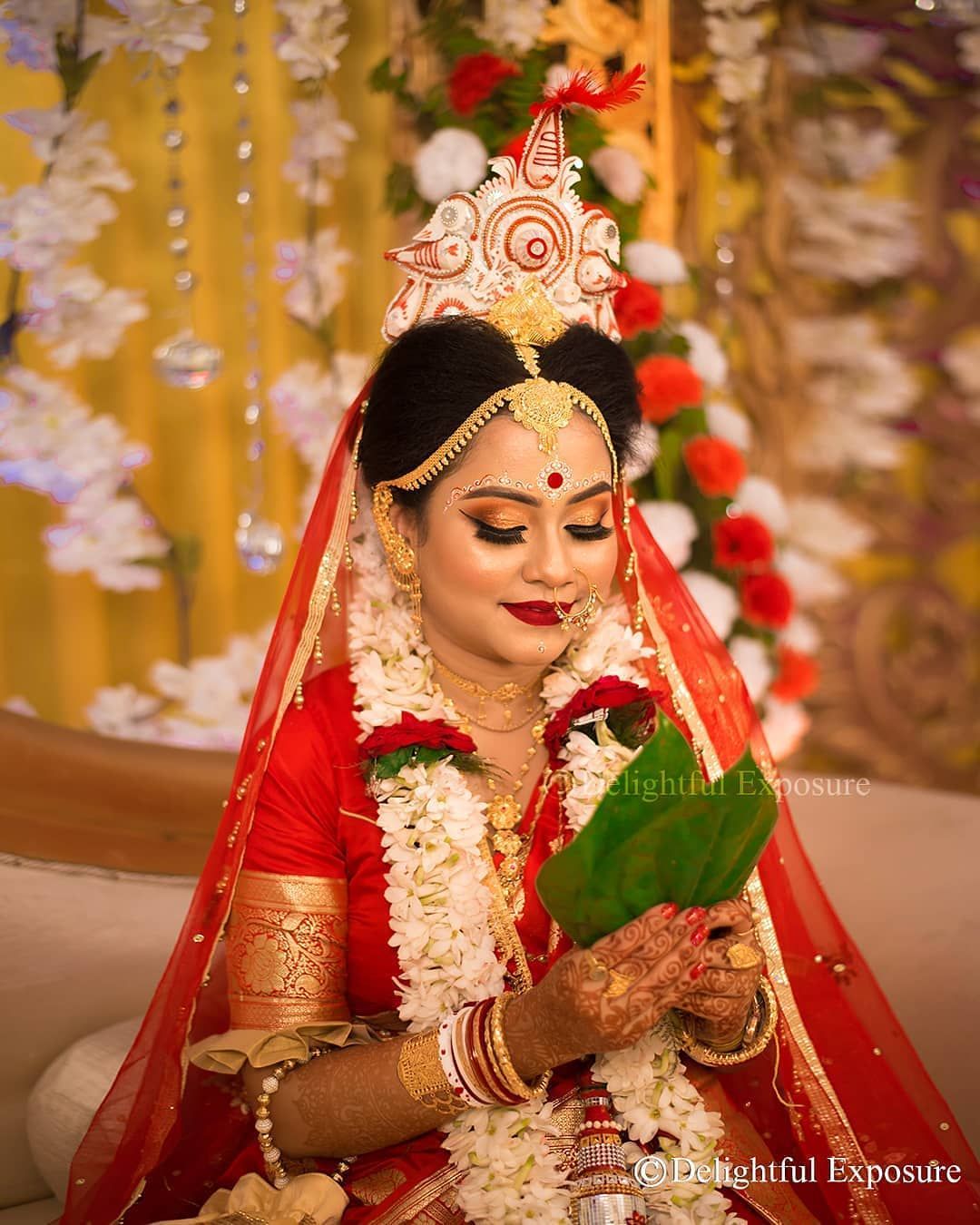 Image via DELIGHTFUL EXPOSURE
Don't shy away from choosing one embellished with glimmering stones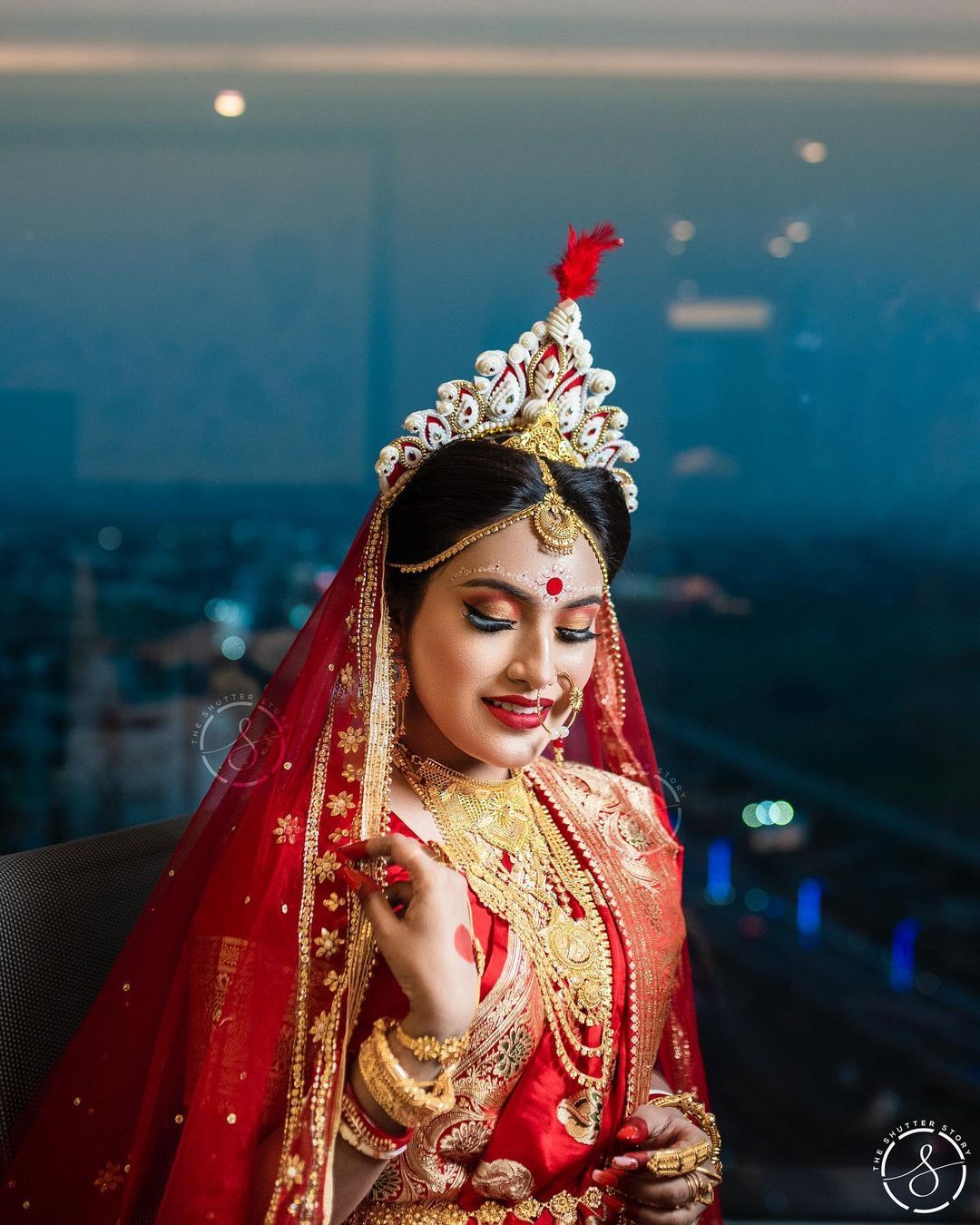 Image via The Shutter Story 
In awe of this bengali topor with a paisley pattern! Take a screenshot if you loved it too.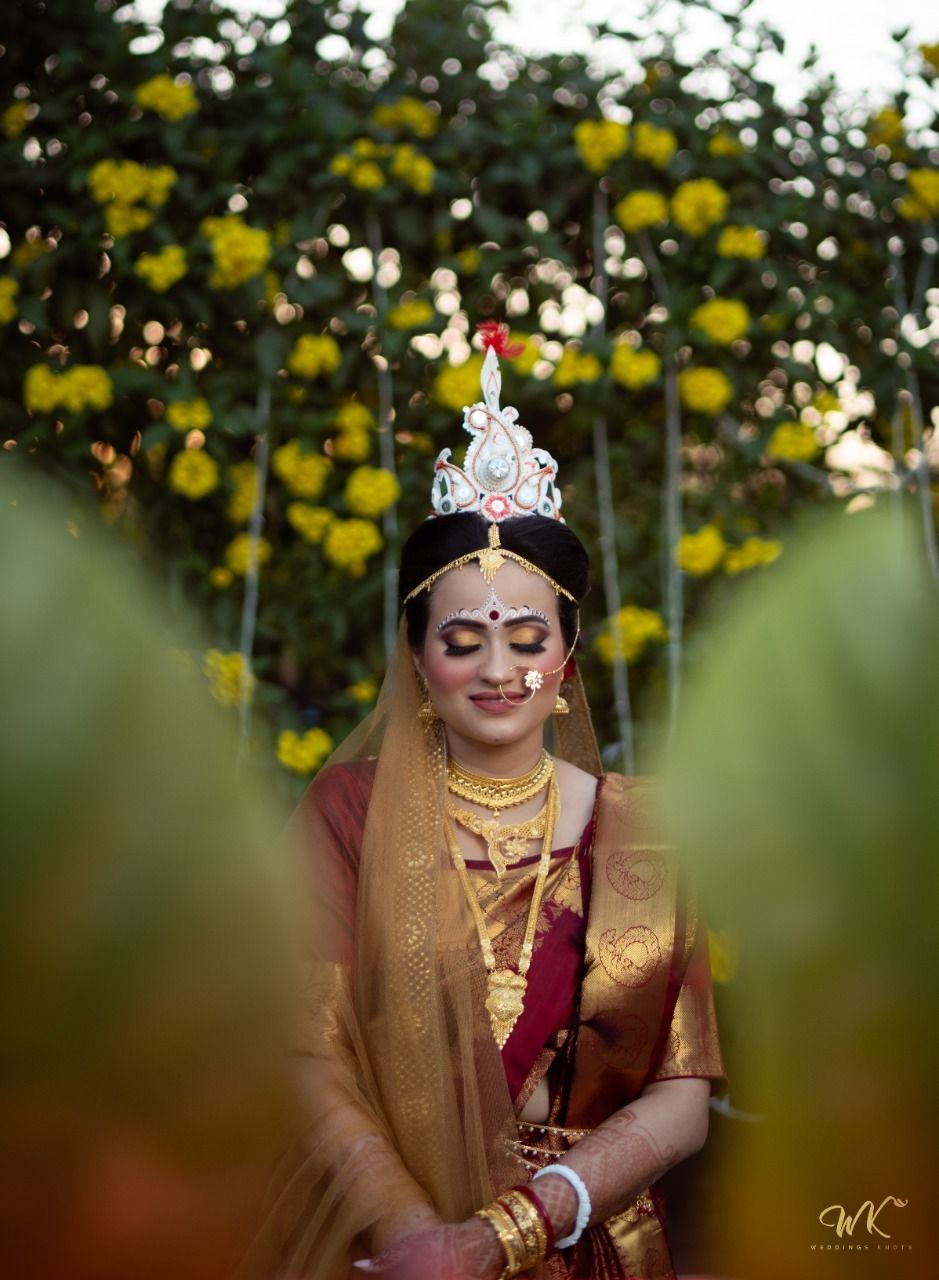 Image via Makeup by Sangeeta Sehrawat
Cannot stop gazing at this OTT topor design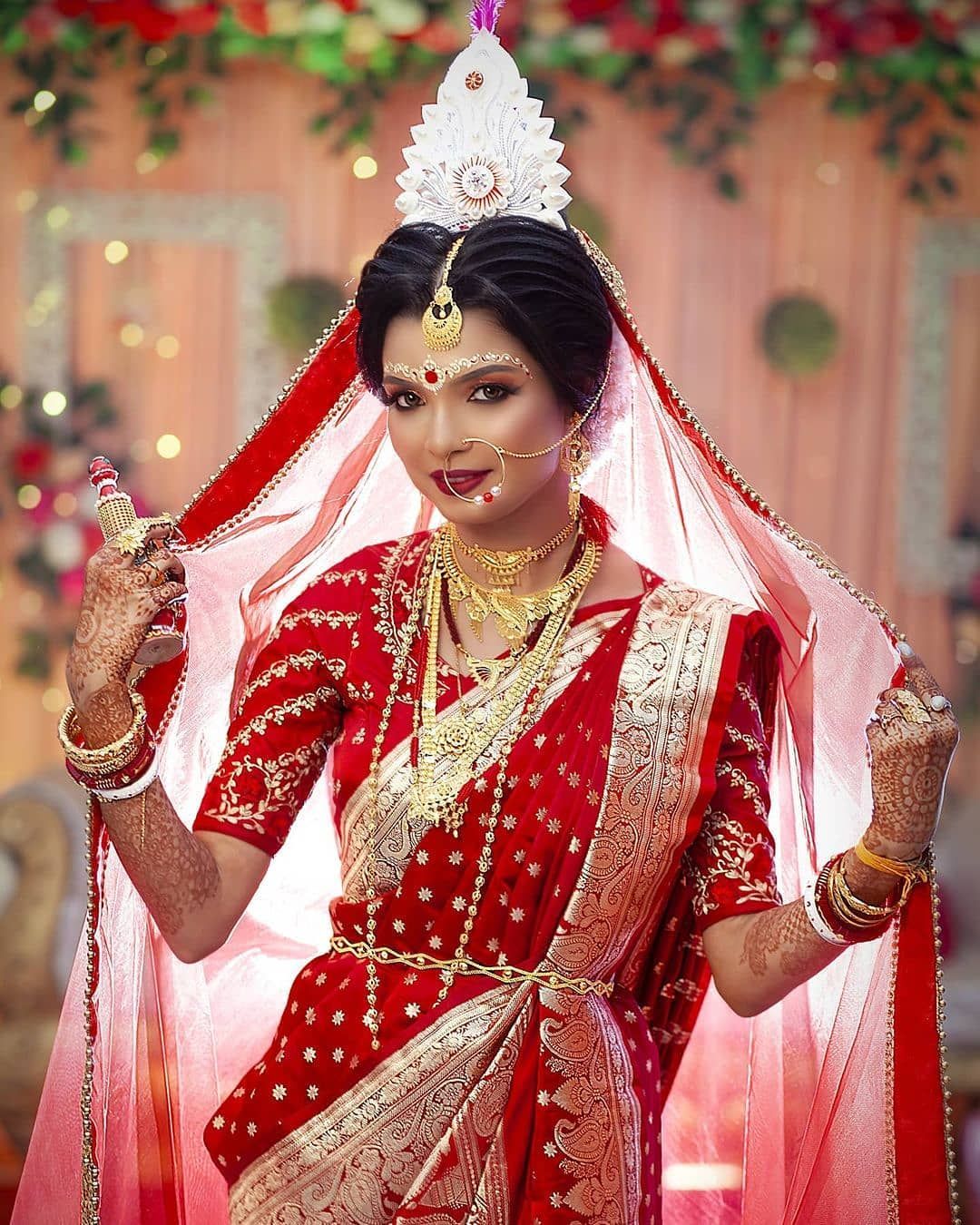 Image via Sayak Chakraborty
Brides looking for a modern topor design, this one is everything you could wish for!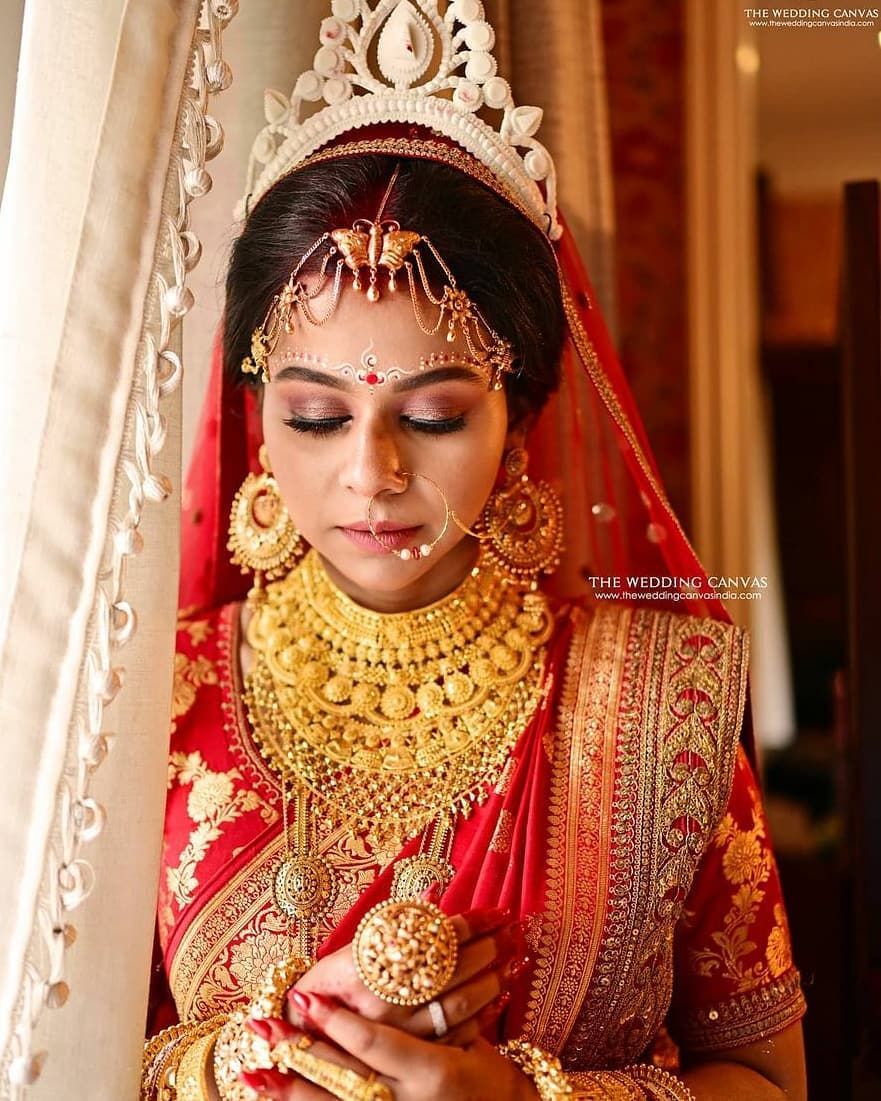 Image via The Wedding Canvas
Finally, for the love of pearls! Add a royal essence to your bridal look with a mukut like this one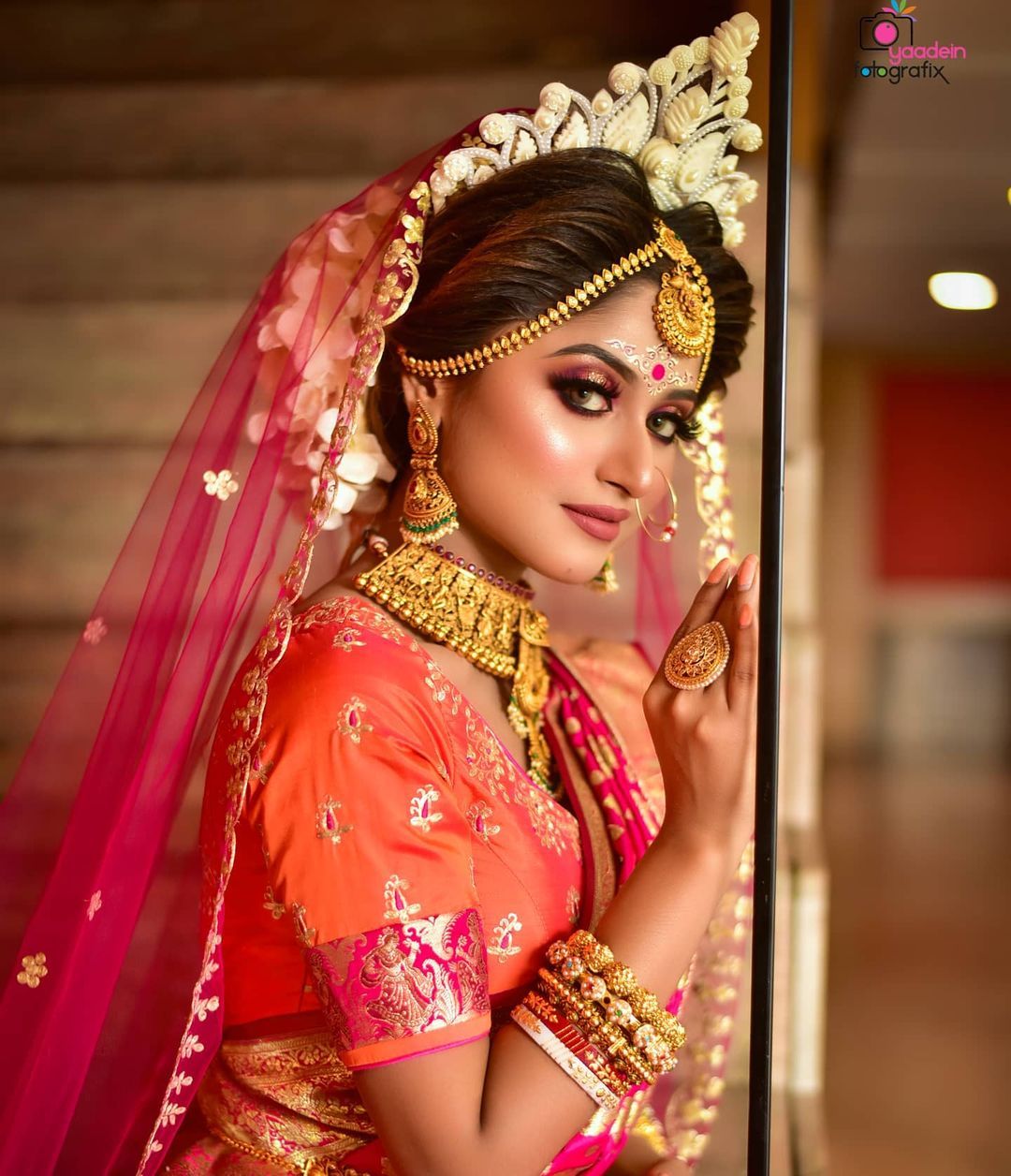 Image via Mayuri Sinha Sarkar
Whoa, aren't these Bengali bridal topor designs absolutely gorgeous? Would you place a bet on any one of these? Do share your thoughts in the comments below.
Getting married soon? Don't forget to check out the ultimate Bengali wedding checklist!