Grooms Who Wore A Pink Safa On Their Wedding Day And Nailed This Hue
BY Garvita | 11 Mar, 2021 | 2040 views | 2 min read
Think of groom wear trends, most of the time we end up focussing on the outfits! But what about the accessories? With modern grooms pulling up their socks, and legit creating a shopping checklist these days (or maybe, the brides forcing them to do so.. haha!), one accessory that ends up taking a backseat ought to be the safa! 
We understand that earlier there was a lack of ideas but now, from the patterns to fabrics, hues to draping styles, everything is notch up! And to keep up with the ongoing trends we curated a list of grooms who donned a pink safa on their special day and looked a class apart. It's a great alternative to those boring safa/ padgi styles (in traditional colors) available in the market, and can instantly amp up any attire.
So get ready boys, it's time to make notes! 
A magnificent brew of unique pastel hues, because why not?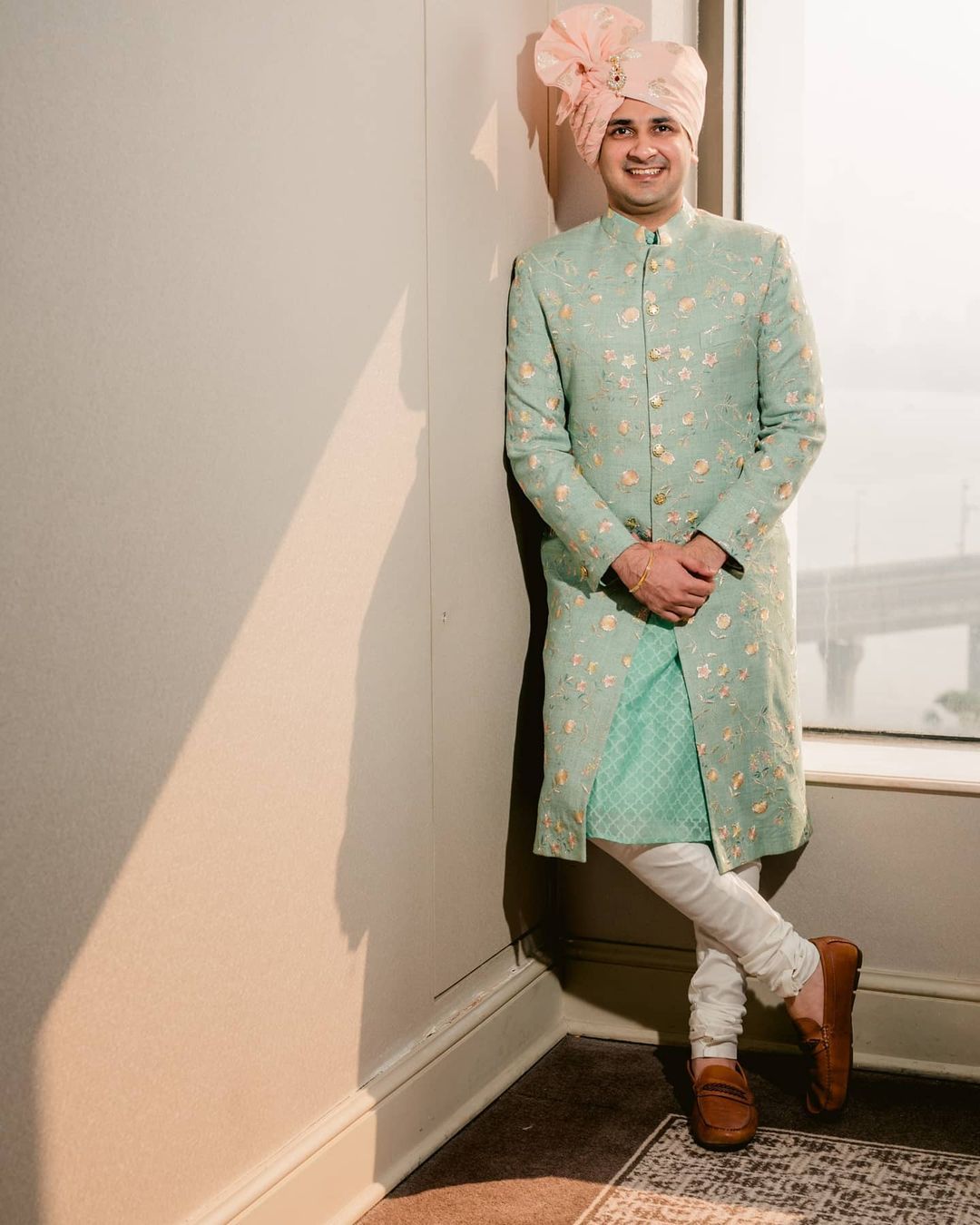 Image via The Cheesecake Project
Don't know what we love more! The flamingo pink safa, powder blue sherwani, or the offbeat groom jewellery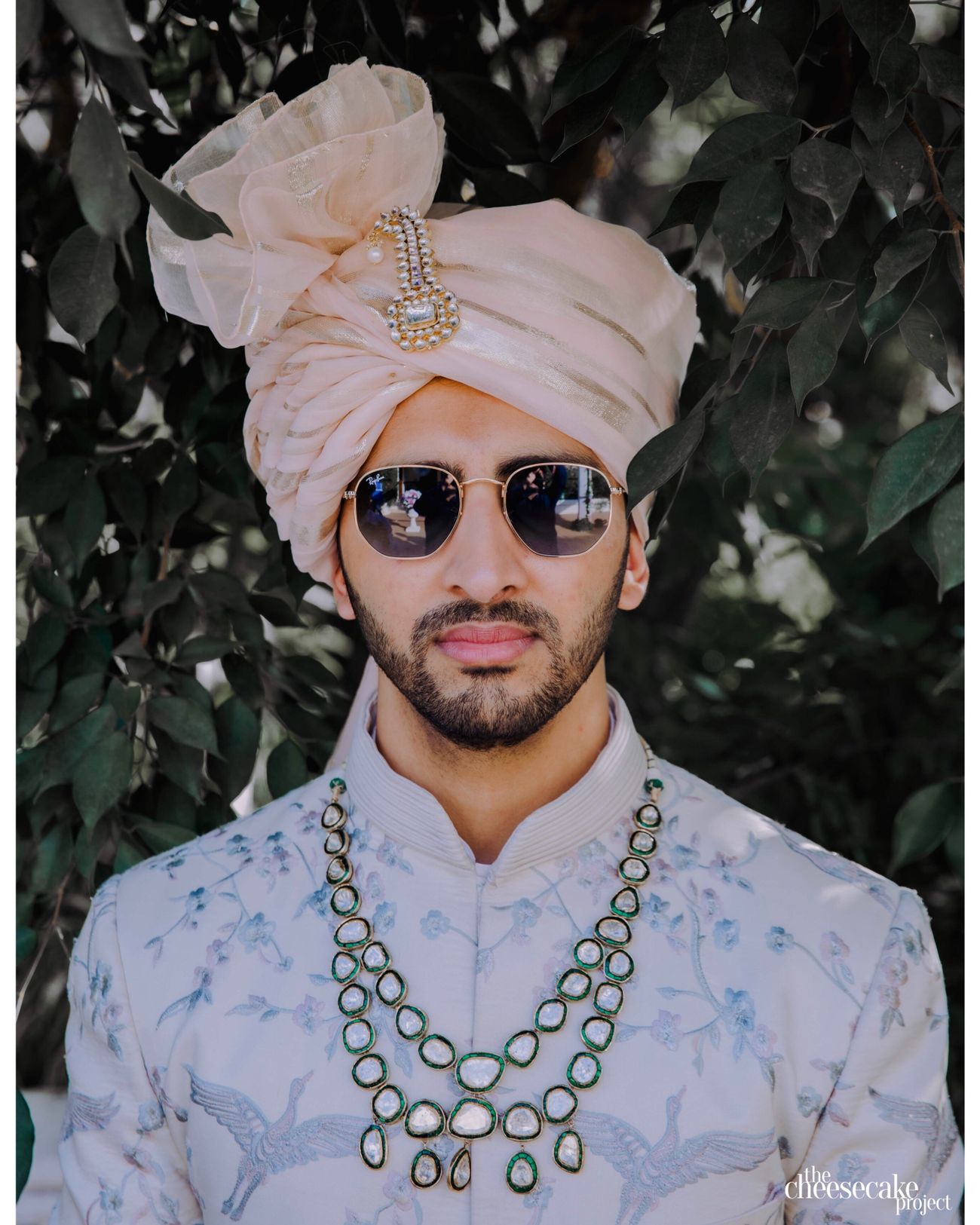 Image via The Cheesecake Project
The charm of a monotone attire is irreplaceable, and this groom is proof of it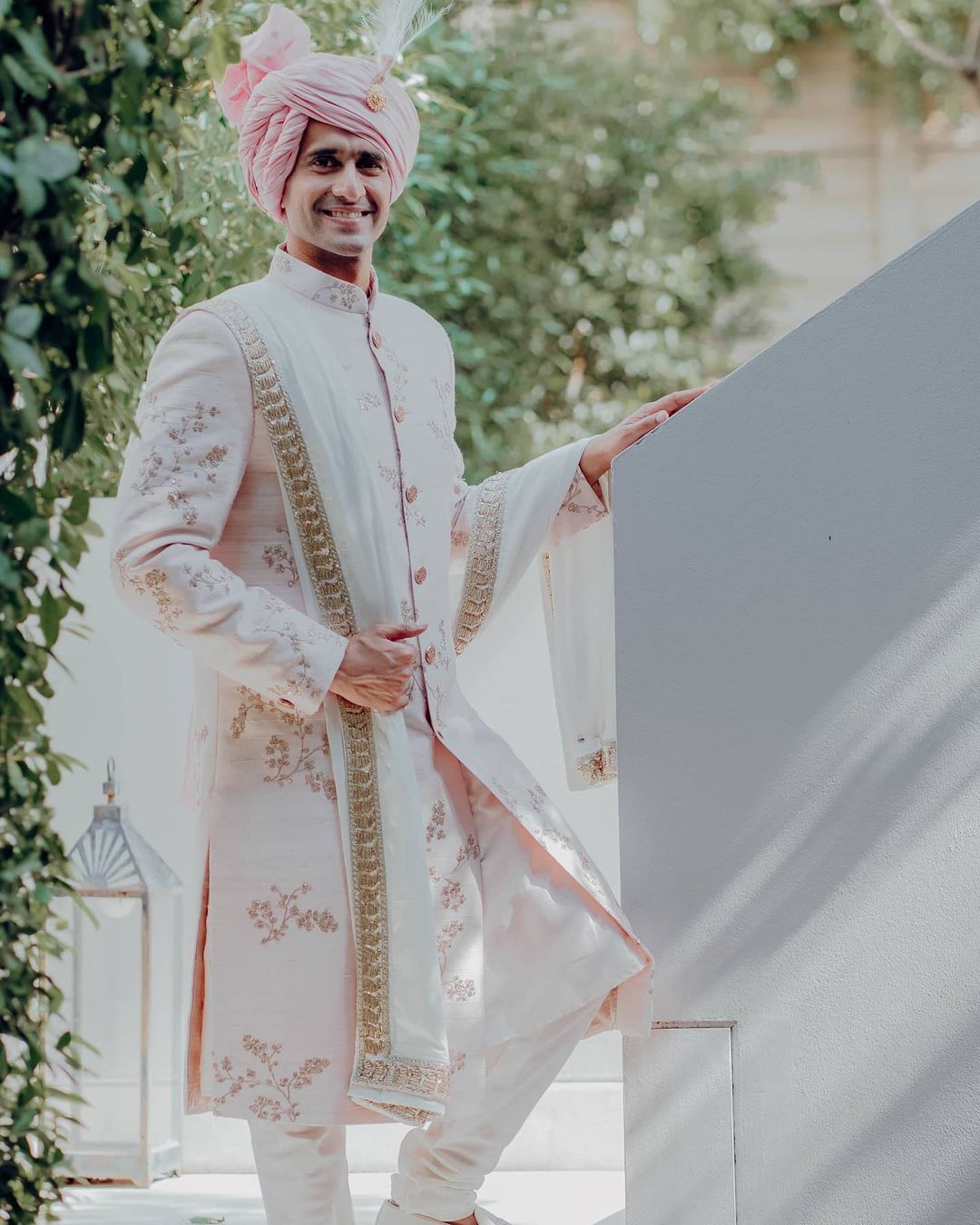 Image via Infinite Memories
Pro style tip? Team up striking accessories with a pink safa for a debonair look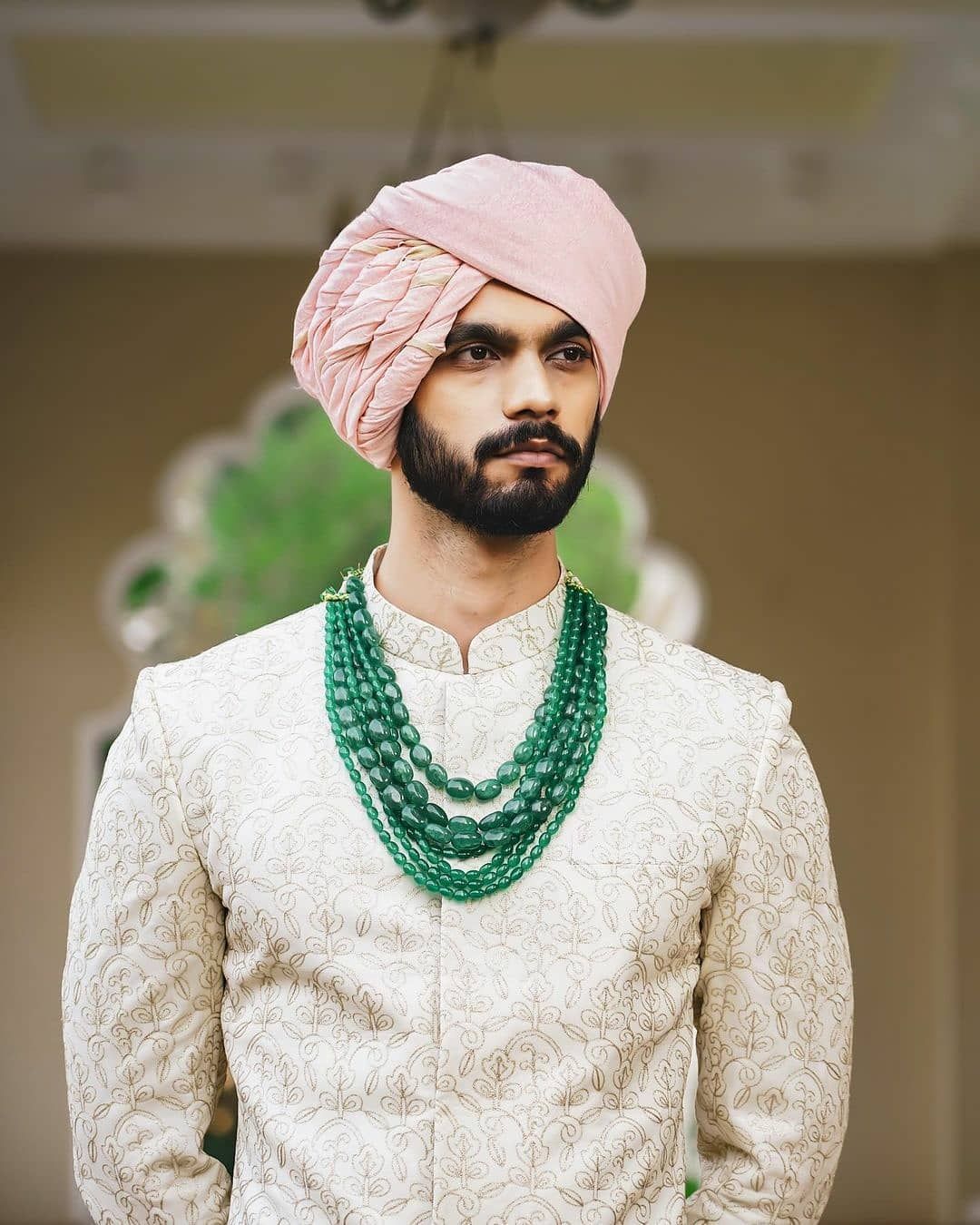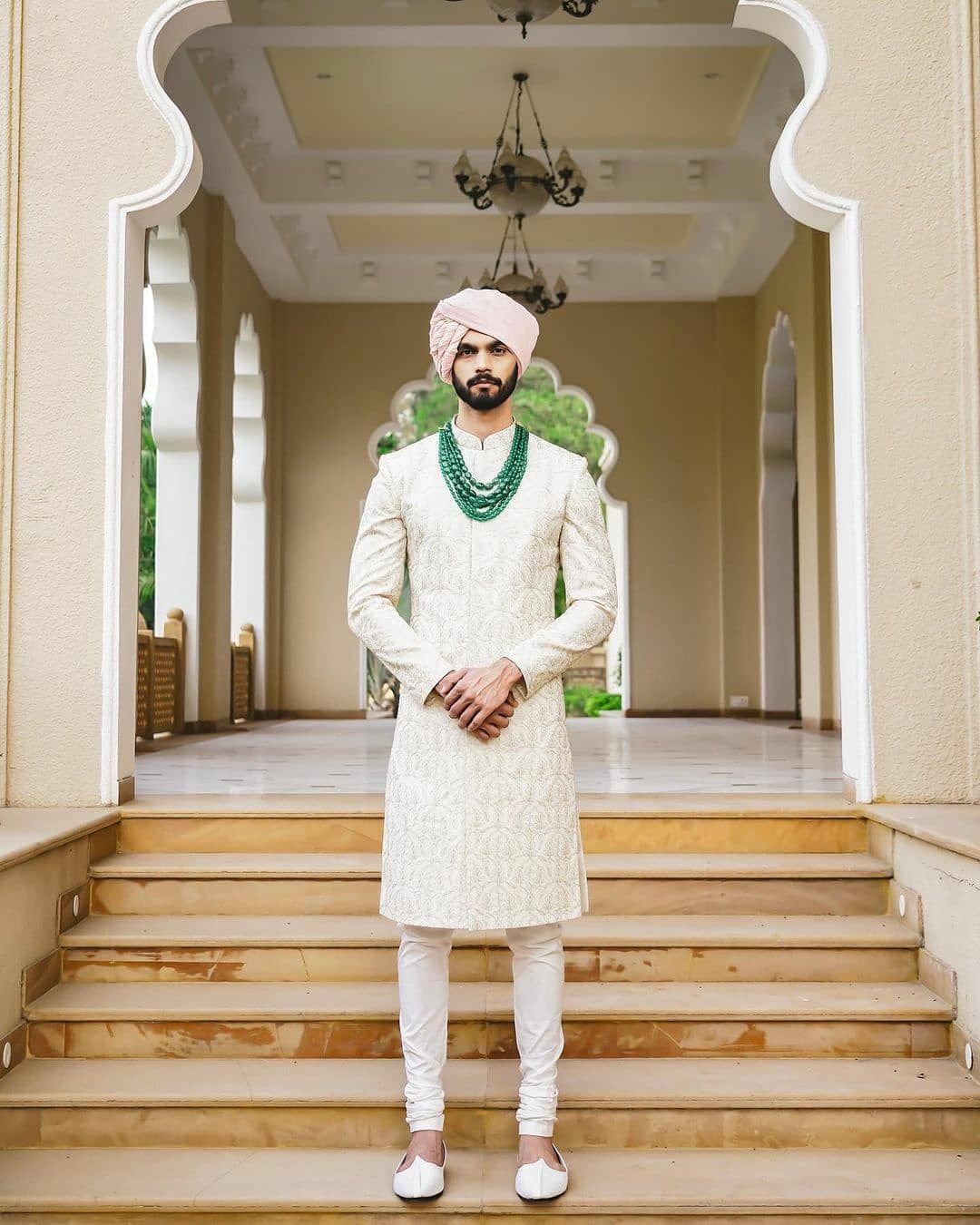 Image via @ijaychauhan
Or try a different gemstone if you don't like emeralds! Like radiant rubies?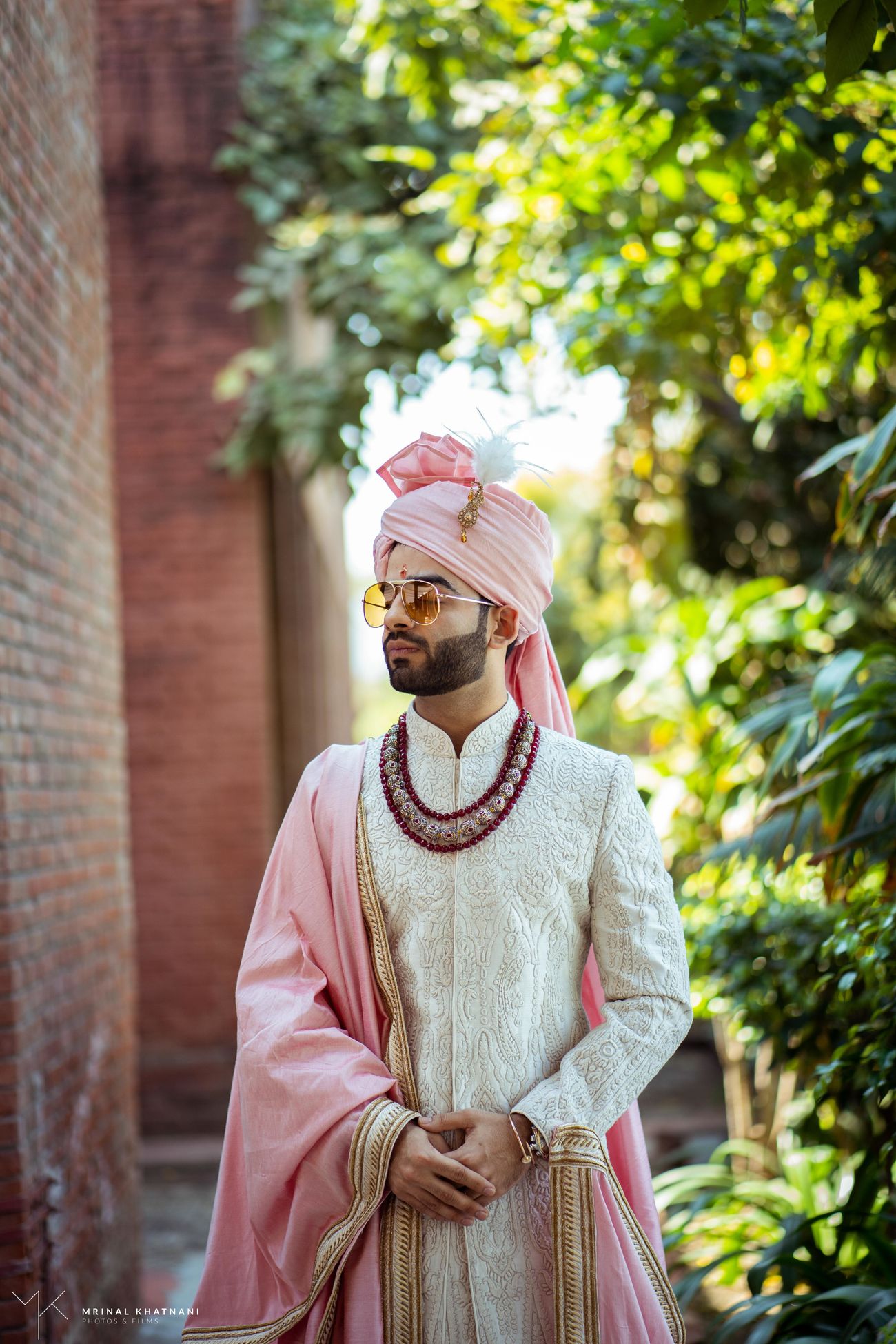 Image via Mrinal Khatnani Photos and Films
Oh boy, this leheriya safa in a shade of pink is a sure shot winner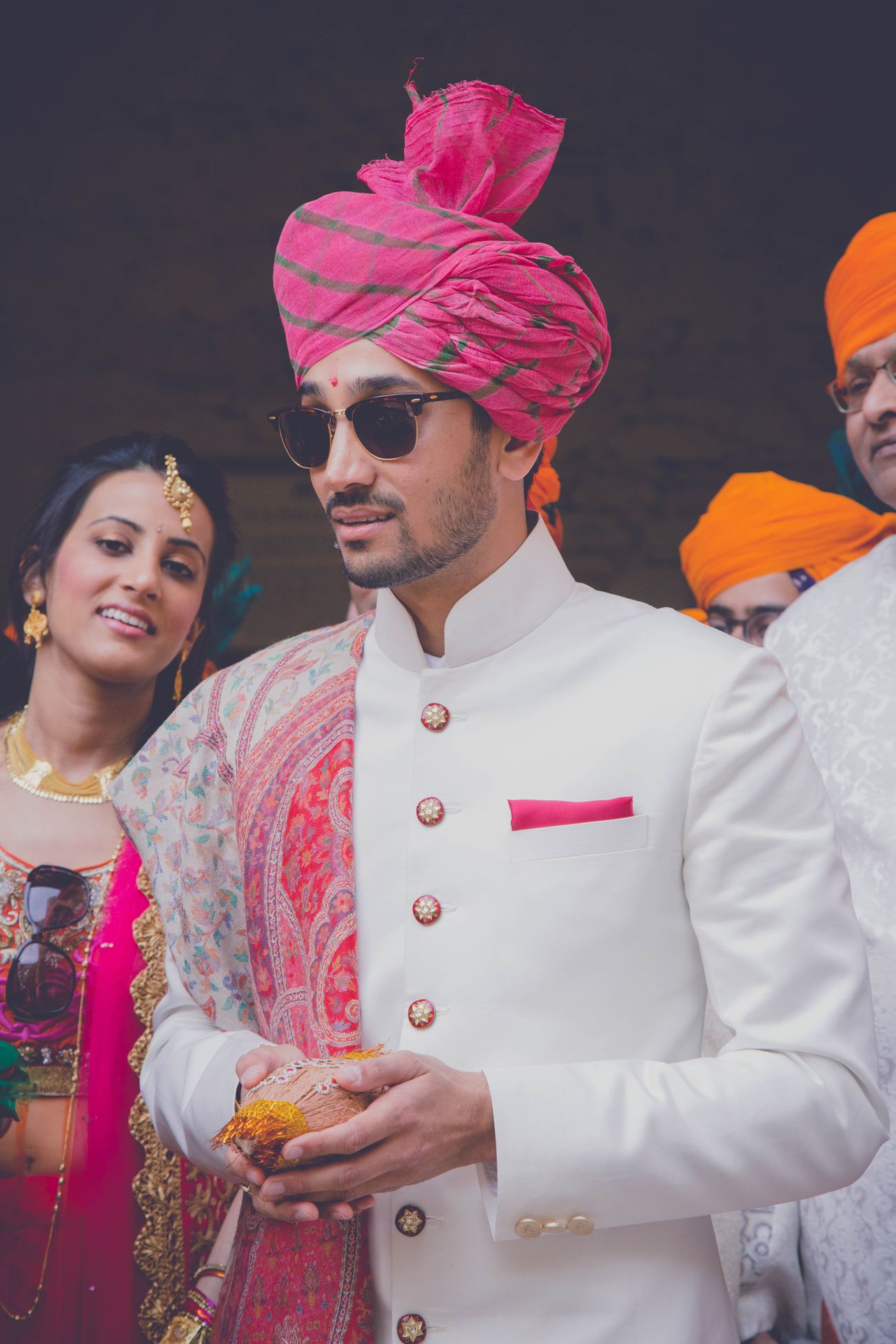 Image via Fotografia9
A muted pink safa can be easily worn with an OTT, heavily embroidered sherwani. Take cues from this one !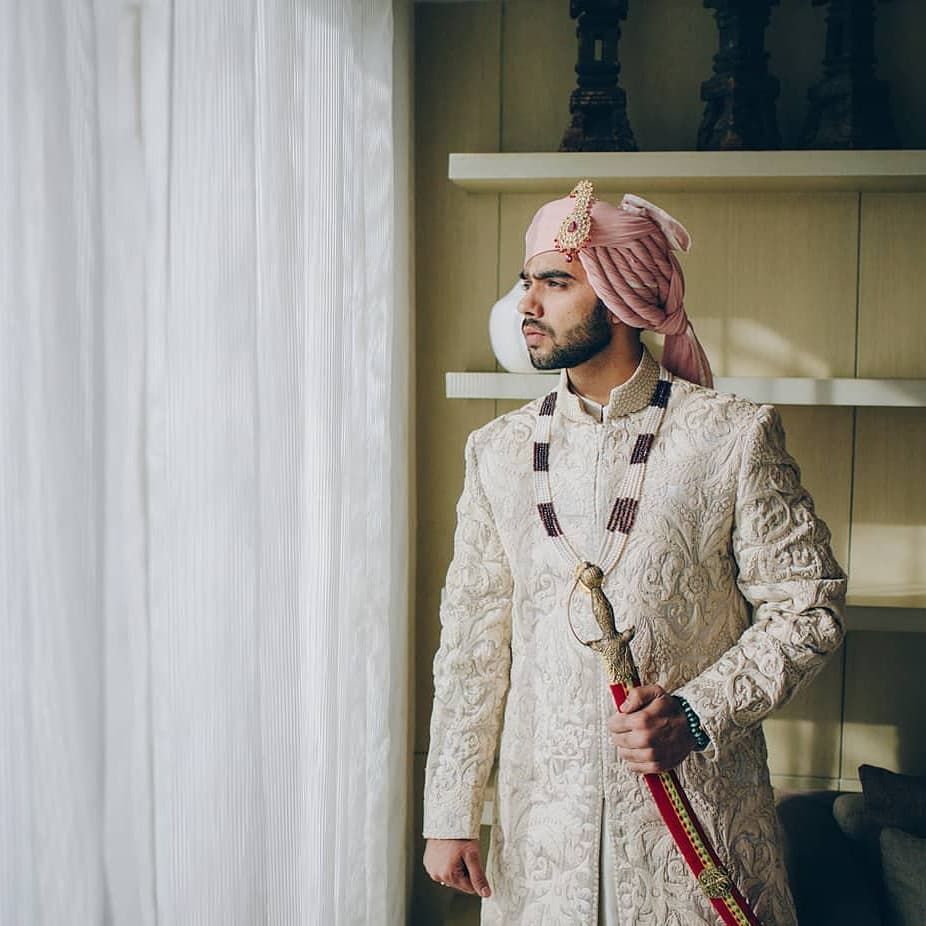 Image via DotDusk Studios
Crushing over this suave ombre ethnic safa with a dainty kalgi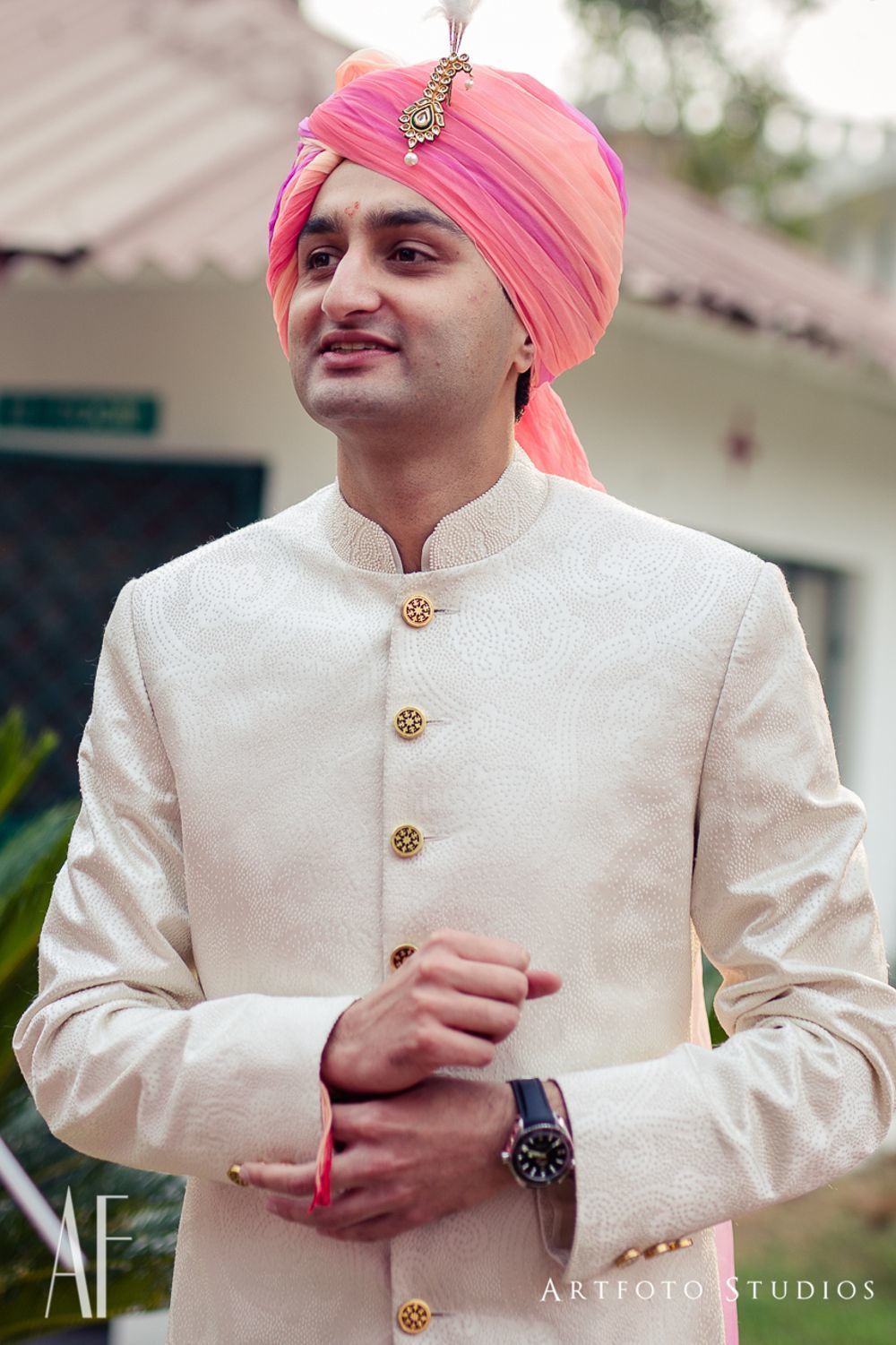 Image via Shiv & Vasundhara
This brother of a bride experimented with a hot pink safa and added a dash of quirk to his look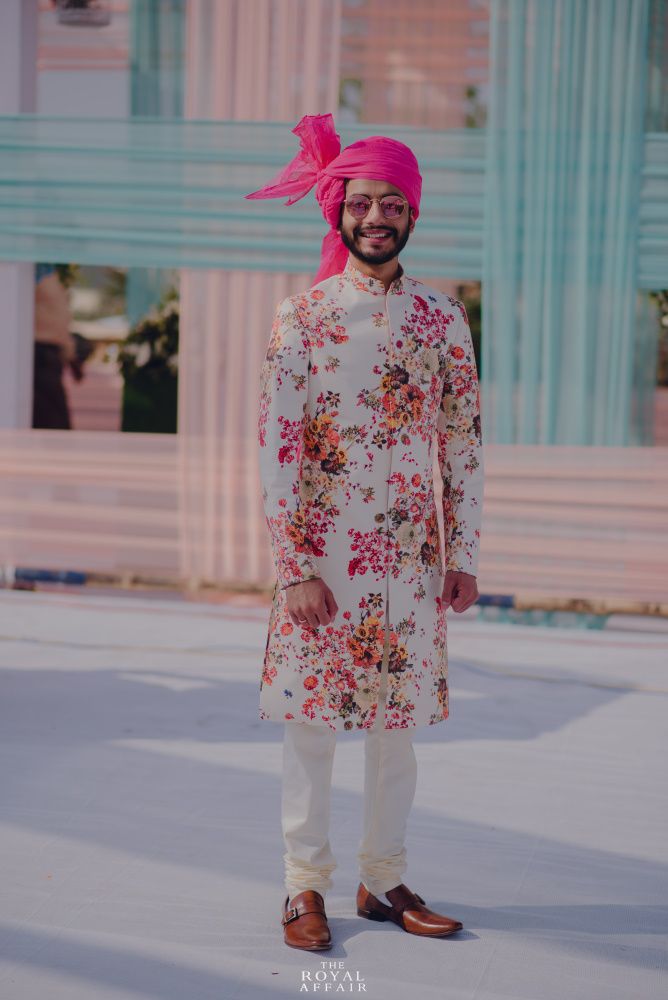 Image via Ritu & Aditya
Pink safa in a plaid pattern is indeed a bold choice to make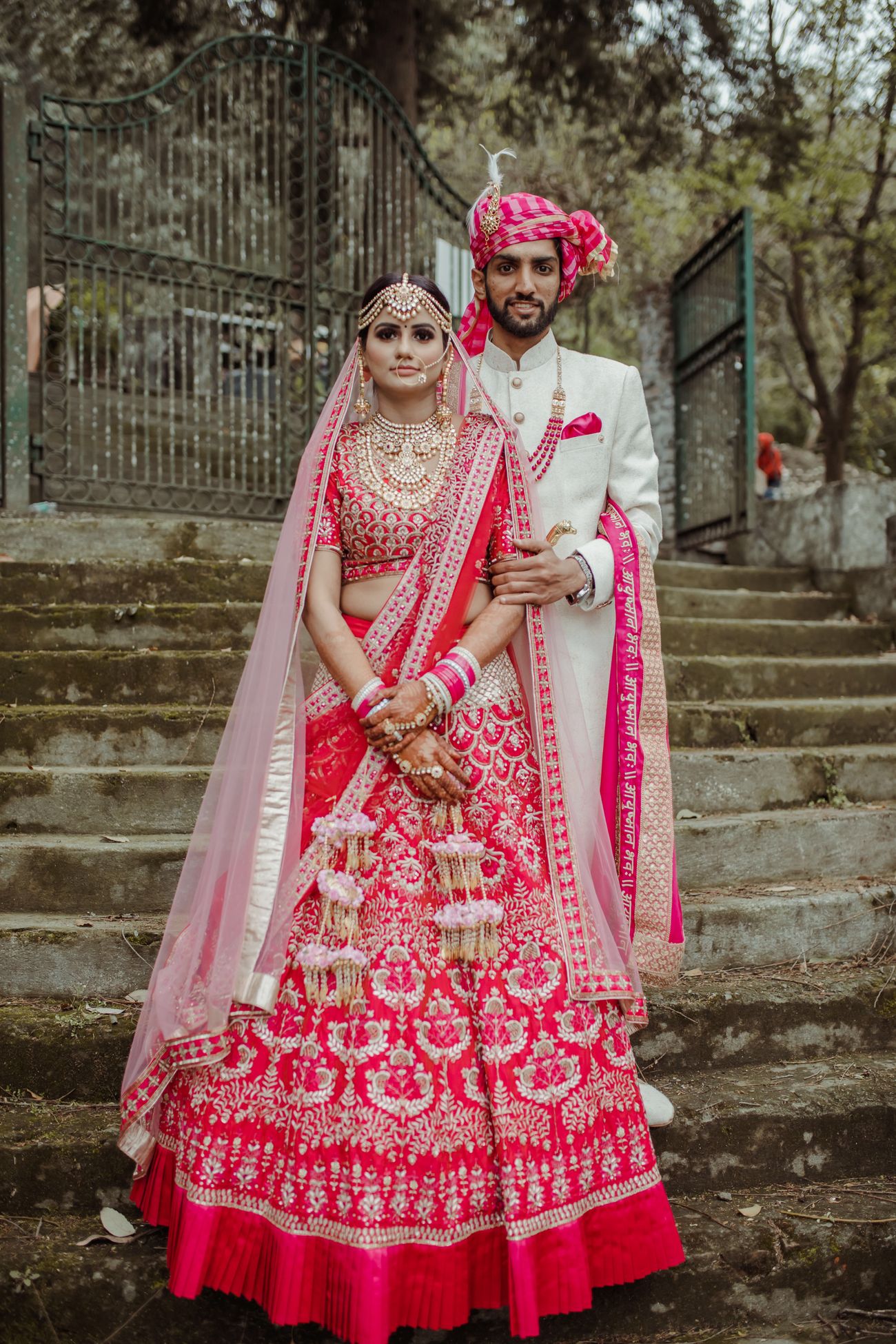 Image via Sapna Thakur Sharma Makeup Artist
Bright pink safa for a day wedding is a safe bet, to say the least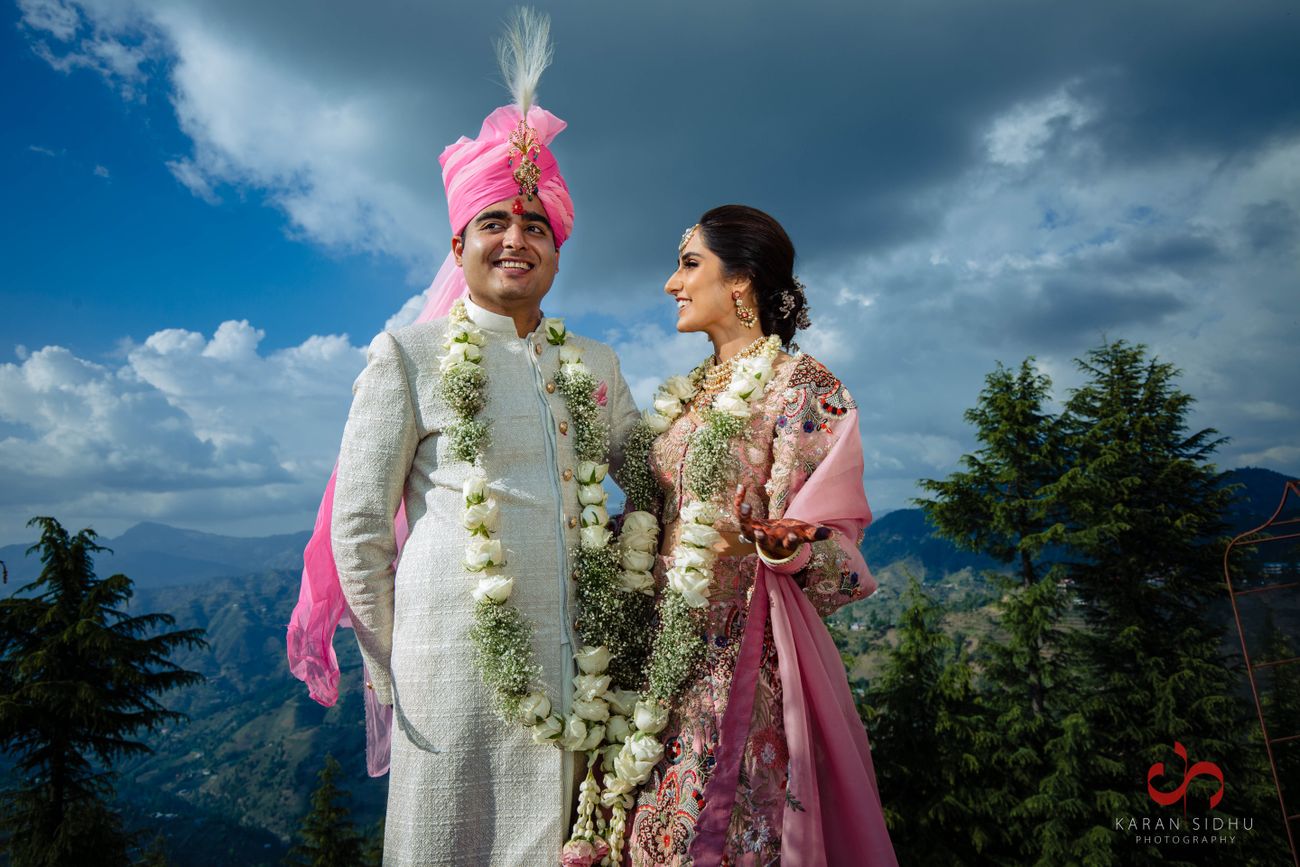 Image via Amanat & Kunal
Dapper, ain't it? And now that we have the color of your safa sorted, check out these cool, unique ways to tie one! 
ALSO READ - #Trending: Grooms in Shades of Pink