Hair Care Tips For If You're Getting Married In The Winters!
BY Sakshi | 05 Aug, 2019 | 5922 views | 3 min read
While summers can be brutal for the skin and hair, winters are no less too! They come with dryness to the skin and hair, which can make the hair brittle and lacklustre too, which is the last thing you want when it's your wedding! So we've put together some simple and highly doable hair care tips for your winter wedding, which we are sure are gonna help.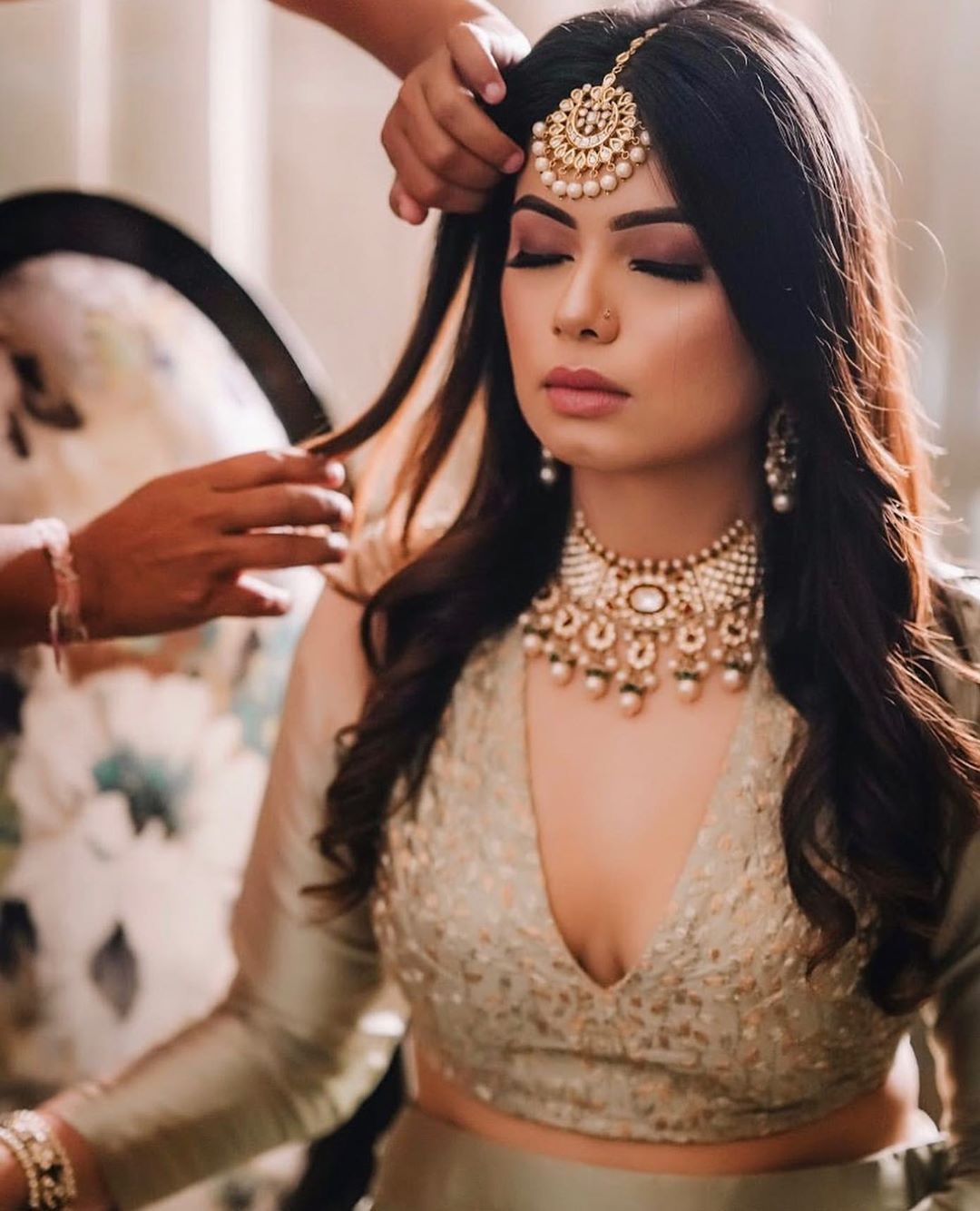 Makeup by Makeup By Punya Sharma; Shot by Paran Singh Photography★ 5
So here are our tried and tested tips!
Do not use hot water to wash your hair
We know it's something basic, but a lot of us are guilty of that in the winters when it's just too cold to bathe! Use warm or cool water to avoid hair damage, no matter how hard it is for you!
Shampoo less often that you do in the run up to the wedding
We don't mean don't wash your hair, but wash it lesser than you usually would- if you usually wash everyday, make it every alternate day, and if that's what you already do, then make it once every two days.
Consider alternate co-washing if you do not have an oily scalp or hair
Every alternate wash could be with a silicone-free conditioner. Just wet your hair, take a big dollop of conditioner and really use your fingers to stimulate your scalp and leave it on for about 5 mins. Hair will be washed, but softer and clean too!
Switch to an oil-based serum to lock in extra moisture
In winters, hair becomes more brittle and can get dehydrated, so switching to an oil-based serum is a good idea, as they lock in the moisture as it evaporates more slowly to protect the hair, especially if it is textured.
WMG loves the Moroccon Oil range for this.
Try hydrating the tips of your hair at night before you sleep
Dry air sucks moisture out of your hair too, so in the run up to the wedding, get into the habit of hydrating your hair tips with a serum or leave in conditioner which can really make a difference!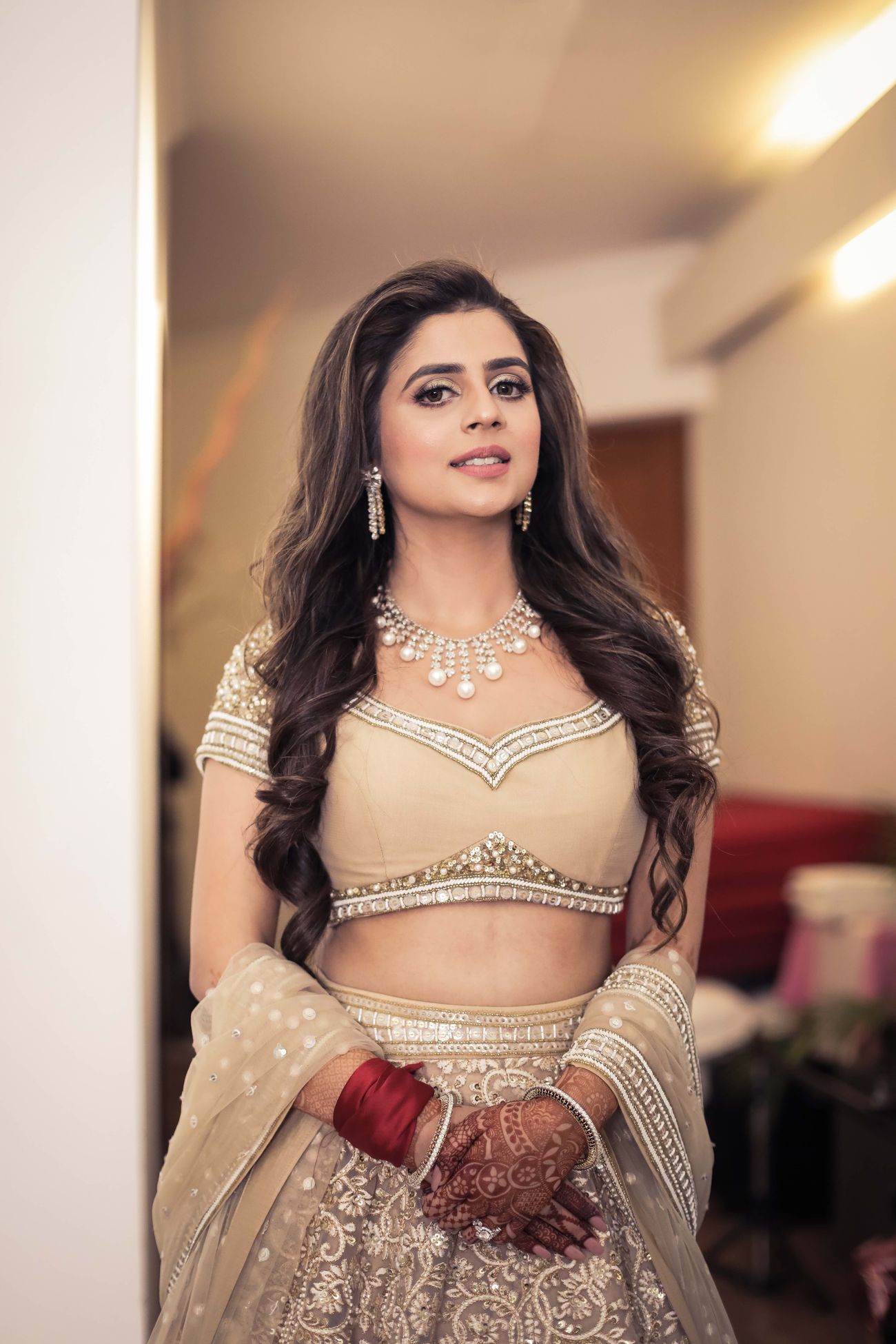 Image via Ankita & Rajan
Try weekly hair spas or treatments to keep hair hydrated
Dry air in winter also means all hair textures should focus on weekly hair treatments to replace lost moisture, especially in the run up to the wedding. If you can't get professional treatment done, then leave a deep penetrating mask or conditioner on the hair for 30 mins at home before washing it off.
Cut down on your heat-heavy styling routine if you have one
Since your hair will be going through a lot of heat and styling during the wedding, give it a break for a month or two before it. Embrace your natural hair and keep that blow dryer and straightener away no matter what the temptation! Or try cutting it down as much as you can if you can't help it.
But also, never go outside with damp hair
This is one easy way to bypass breakage- anything that's cold expands, which means that your wet hair shaft will too in the cold weather. This not only puts you at risk for breakage, but makes the hair colour fade faster too if you do colour your hair.
Sleep on a silk or satin pillow case
This is something that reduces friction and keeps the frizz at ease. Cotton and other fabrics can suck out even more hydration from your hair. 
ALSO READ: Bridal Hair Care 101: 8 Steps To Follow For Longer, Shinier Hair!