Her Lehenga Was 2-Inches Short, So Delhi Bride Fought With A Shop For 8 Years!
BY The WMG Bride | 13 Sep, 2017 | 511 views | 2 min read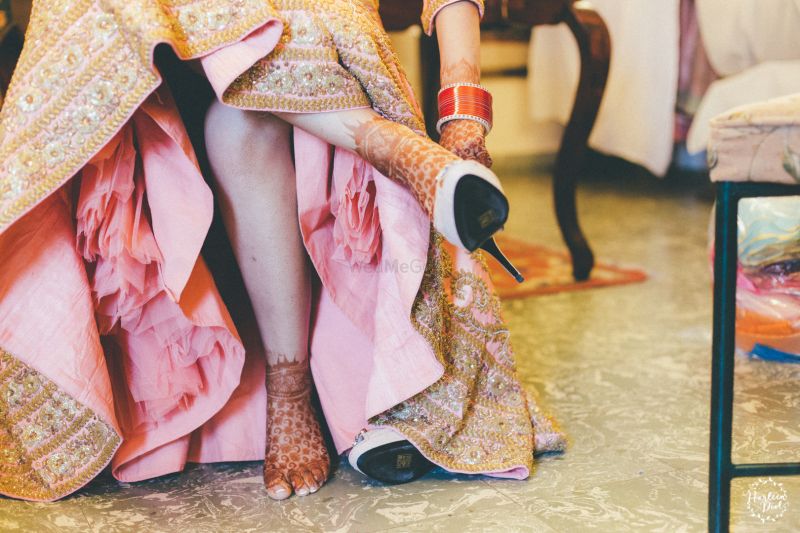 Representative image by Harleen Deol Photography★ 5
So get this....A north Delhi-based woman won a 8 year long legal battle against a bridal fashion design studio in Chandni Chowk that ruined her wedding day by making her lehenga 2 inches short.
What had happened.
The woman in her complaint alleged that a month before the wedding date in 2008, she had gone to purchase her a lehenga with her would-be husband. While trying the lehenga she found that the length of the dress two inches short in length and its bottom was not uniformly round in shape.
She was promised by the sales person that the defect in the lehenga would be rectified and delivered well before the due date.
But it got delivered a few days before the marriage and thinking it to be rectified, she did not go for another trial.
When the lehenga was taken out, she was shocked to find the status of the dress. With a heavy heart and tears in the eyes, she wore the lehenga at her wedding causing immense embarrassment.
She approached the store later but...
Later, when she approached the store again to correct the length of the lehenga, she alleged that the store manager not only kept the lehenga, but also made excuses of being unable to work on it due to extra workload and insufficient staff. The woman lost her patience when she found out that on the pretext of correcting the length of the lehenga, a visible joint was added to the dress that made it unwearable. When she complained about it, she was abused and misbehaved at the hands of the staff and the lehenga was with the store in the spoilt condition.
The 8 year long legal case
After fighting for eight years, the Delhi State Consumer Disputes Redressal Commission directed the fashion studio to not only refund the purchasing cost, but also awarded Rs 50,000 to the woman as compensation for being harassed, saddened at the hands of the store. Apart from this the store has to now pay Rs 5 lakh to consumer welfare fund.
Judicial member NP Kaushik said, "The woman bore the embarrassment of wearing a short lehenga at the time of wedding. The couple's grievance aggravated when the store representative added prominent joint to increase the length and which made it look awkward and despite this, the complainant was asked to pay alteration charges."
As seen on India Today