Hot New Food Wedding Favours That Your Guests Will Eat Up (Literally!)
BY Apoorva | 21 Feb, 2017 | 2174 views | 4 min read
Favors are a great way to show your guests you appreciate their support and give them something to remember the day by, but all too often these tokens get left behind or tossed the morning after. So what better than food favors that will ensure that all they get is gobbled up! Here are the top food favors to hand out this wedding season.
Local Flavours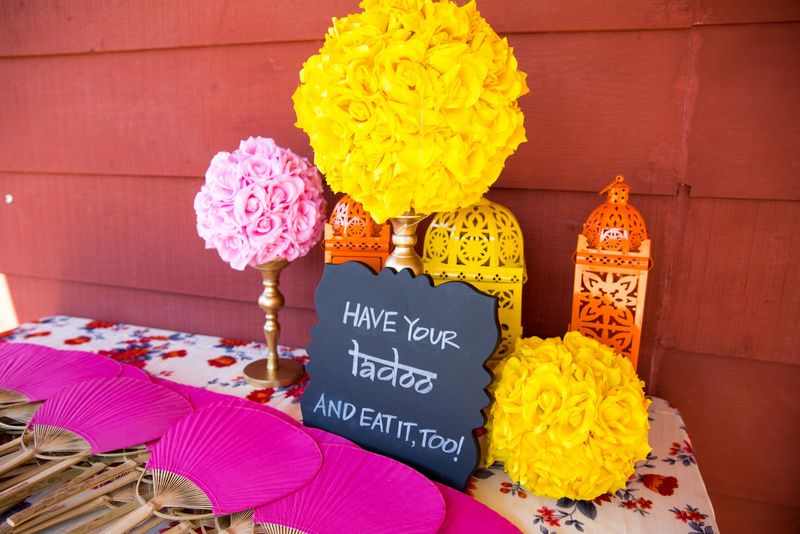 Highlight local flavors with regional specialties or ones that are representative of your wedding's locale. Maybe sondesh in Kolkata, Ghewar in Rajasthan or even wines near Nasik! We attended a wedding where spices were given in quaint bottles because the wedding happened in Kumarakom. Even shaadi ka laddoos are cool if served well.
Rock Salt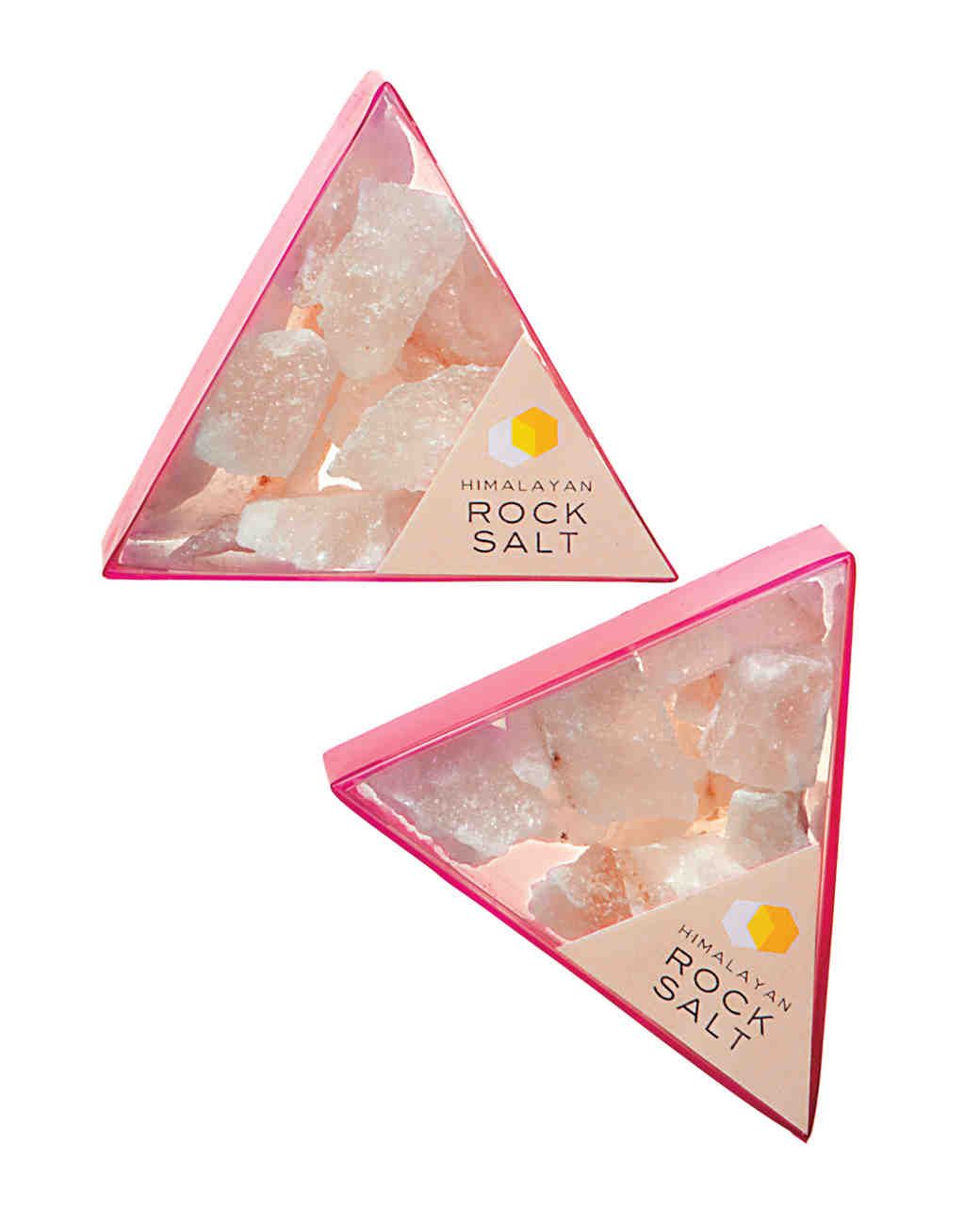 More into savory than sweet? It's healthy, different and looks gorgeous! Offer this geometric to-go gift of shimmering pink Himalayan salt blocks to let guests know that they rock. You can also go with flavoured salt, there are all kinds of varieties.
Homemade
Favors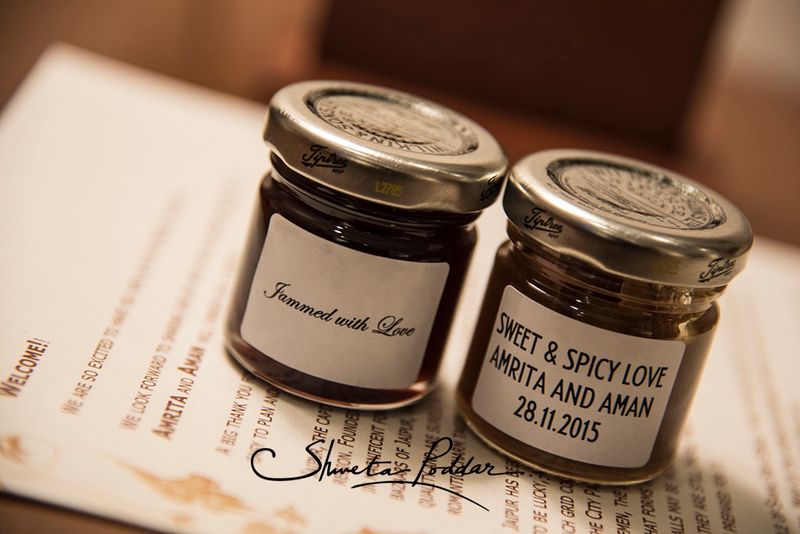 If you're up for the challenge, whip up a bunch of your award-winning jam or those spicy pickles everyone loves. Edible favors are always a hit, but your guests will love them all the more knowing you made each and every one! This works well if you have a bunch of friends helping you and your guestlist is small. Think ketchup or homemade jam or even a nice dip.
On a stick
Cocktails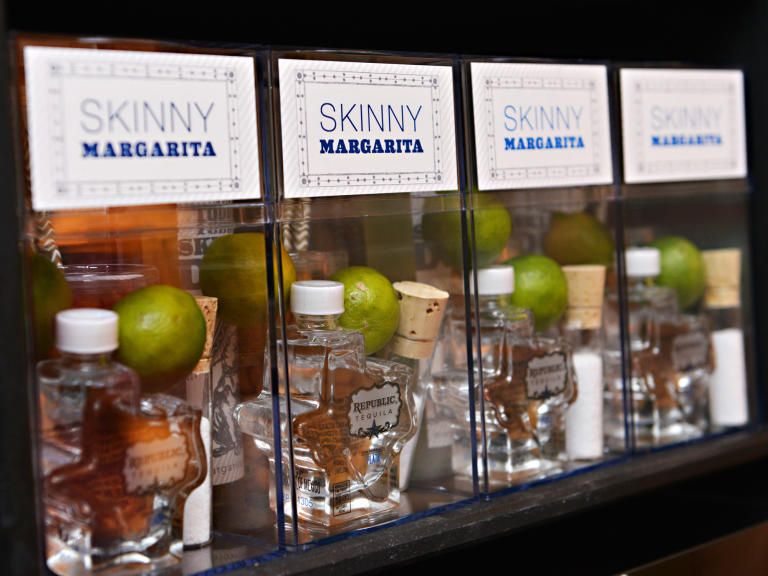 Image Via The Knot
Tired of giving out wine bottles? Put together a kit that lets your guests discover a new drink and master the art of mixing. You can keep it classic and bundle up all the makings for the perfect margarita or introduce guests to new concoctions. Include a recipe card with instructions and additional cocktail ideas for a gift your guests are guaranteed to love!
Cake In a Jar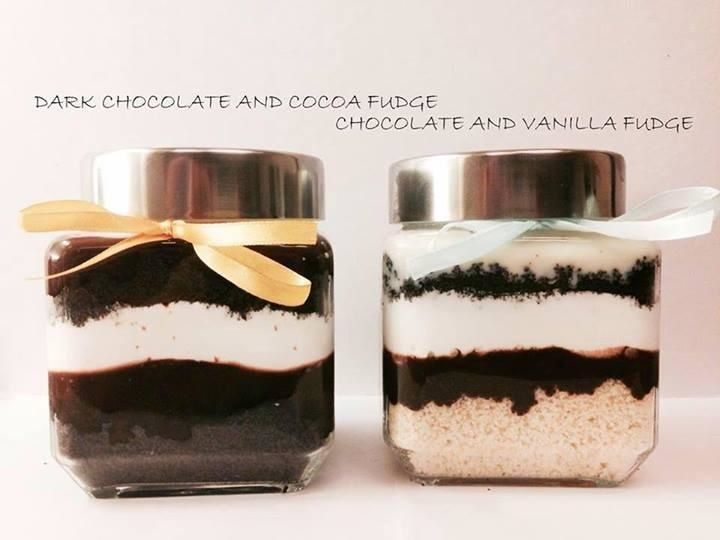 Surprise your guests with a take-home dessert that's as pretty as it is delicious. What do we love about this design? The exposed cake and frosting layers mimic a naked cake, but in a travel-friendly container!
Cotton Candy and Chuski ( Basically childhood flavours)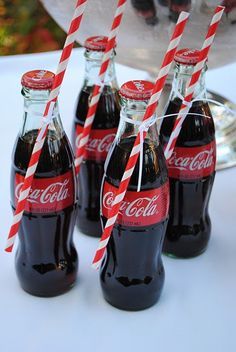 As if guests aren't already going to be pining over this childhood favourite, CC makes perfect favour for a colourful and fun mehendi! A chuski or even goli soda makes for great fond memories! You can even try cokes or fanta, cool stuff.
Green Tea or any other flavoured tea 
Honey
A locally sourced favor, like honey, is such a sweet idea for your end of the night gift. And big advantage: it doesn't get spoilt.
Fruits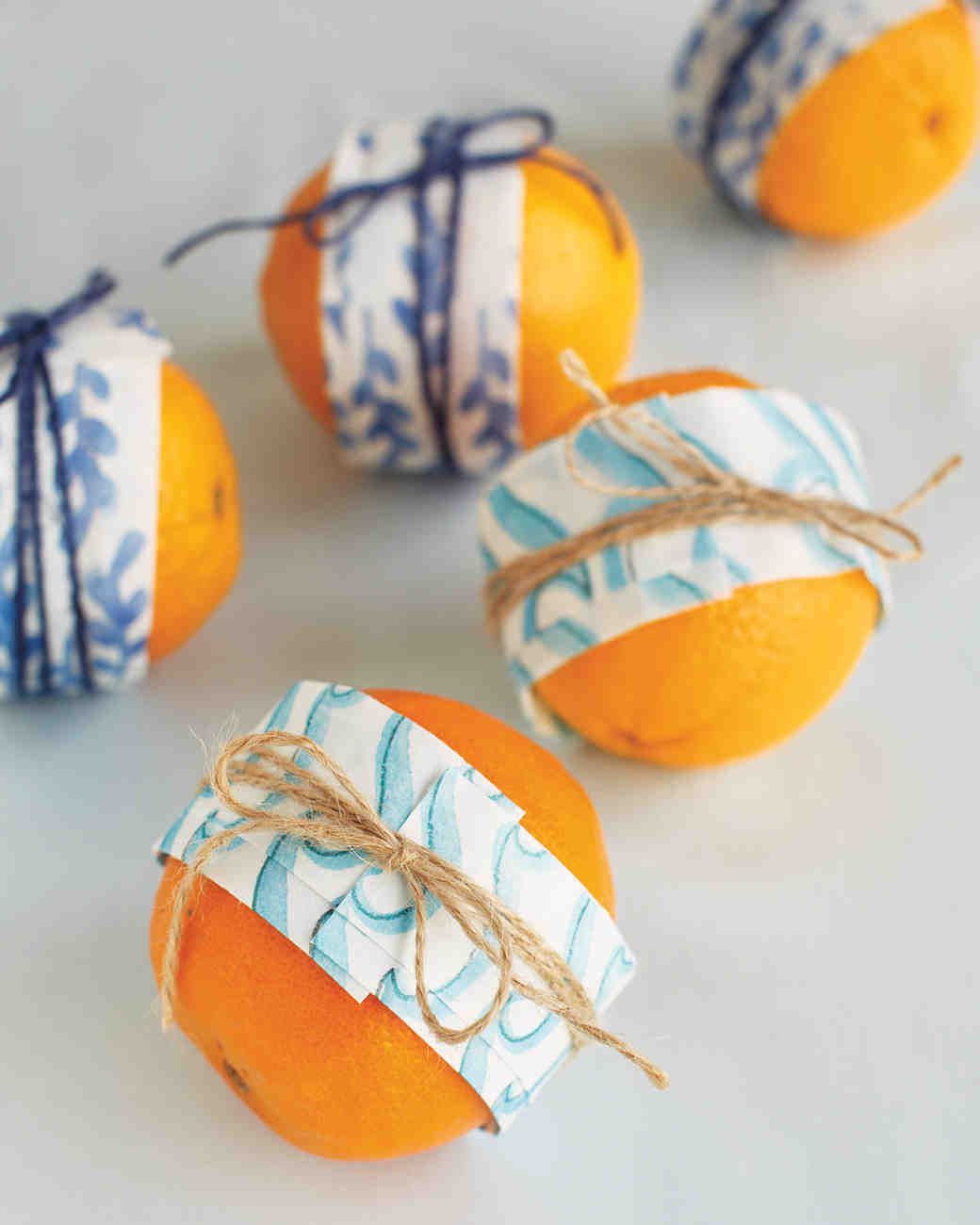 Image via Pinterest
Getting married in summer? Nothing like wrapping mangoes and giving it away as favors! The same goes for any other hand-sized fruits! Fruit favors are also a fun way to add colour to the wedding! You could try pickling fruits too. It's big now.
Coffee Cart
End your celebration with a jolt—of caffeine, that is. Fill brown paper coffee bags with your favorite roast and seal with a cute label!
Olive Oil
Having a Greece-themed wedding party? Hand out bottles of olive oil! To create this Italian specialty, place a few snips of bone-dry herbs in an empty bottle, pour in olive oil, cork, and seal with clip art.
Flavoured Butters
Pickles packaged differently 
Pickles will always be a wonderful gift to give your guests. Pick from exotic ingredients - even cucumbers or onions. Or go with non-veg options, in Andhra Pradesh, you get prawn pickle or mutton pickle - yummers!
Chai Kit
Chocolate Soil
Marzipan
Spice Jars
We live in the country of spices so handing our spice mixes in cute mason jars can totally be so cool!
Doughnuts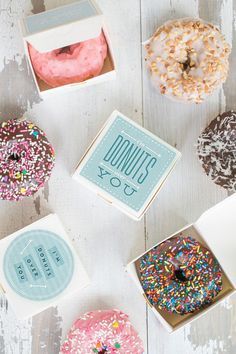 They are probably the coolest thing you can give and the most fun-nest!
Candy 
Always wins. If you monogram it, it's even better!