How To Add A Pop Of Colour To Your Bridal Look Without Looking Tacky!
BY Sakshi | 04 Jul, 2019 | 8759 views | 3 min read
Monotone is pretty as it is, but sometimes adding a pop of colour to the look can elevate it by leaps and bounds. Whether it is through something in the outfit, the hair or the jewellery, a little touch of colour never hurts, and here are brides who have proven just that. So here are easy peasy WMG recommended ways to add some colour to your bridal look, so pick something that's your style!
Add florals to the hair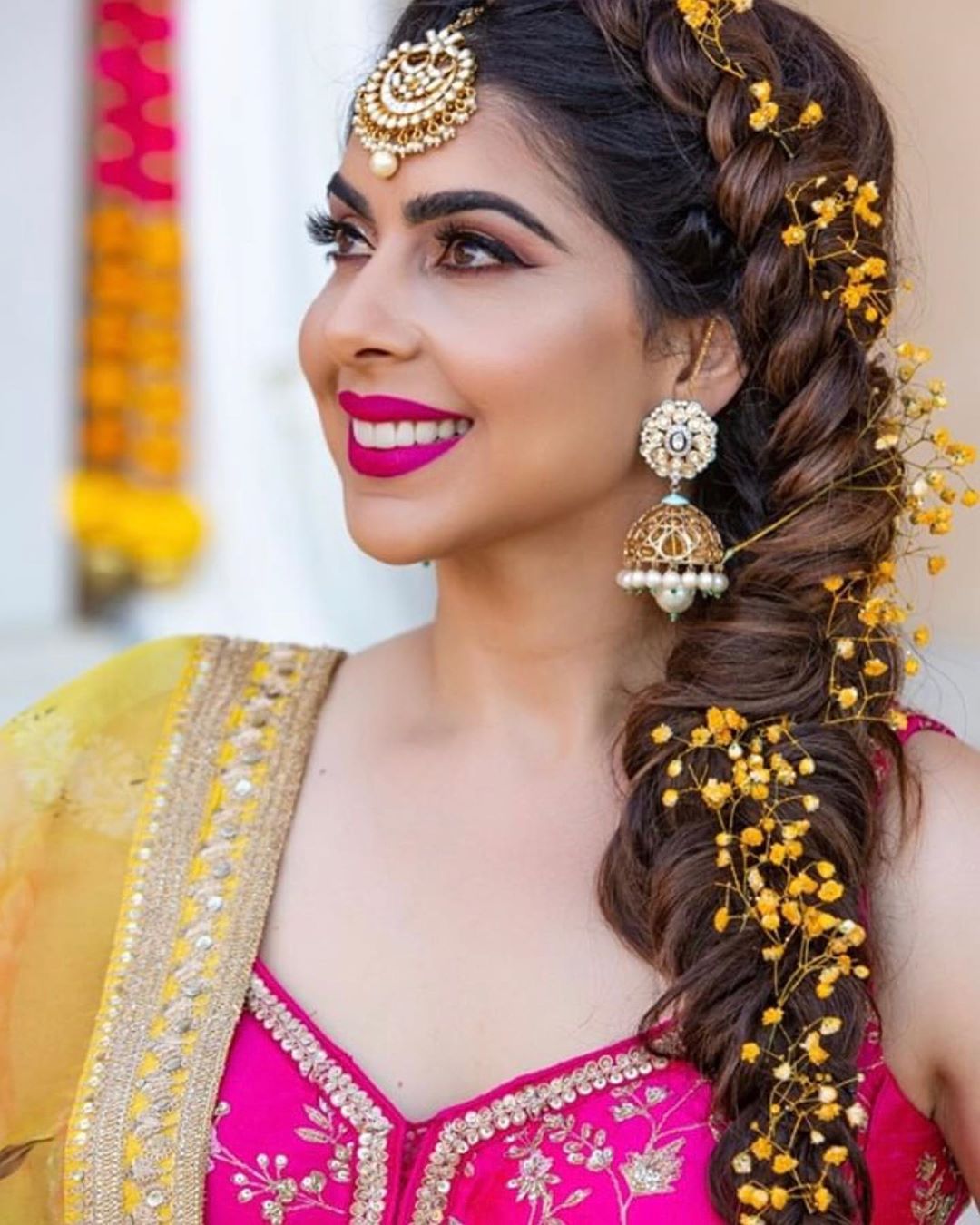 Image via @yogiglobalphotography
This bride added a pop of colour to her look with the yellow flowers in her hair which added such a fresh new look and transformed it completely!
Or through the bridal bun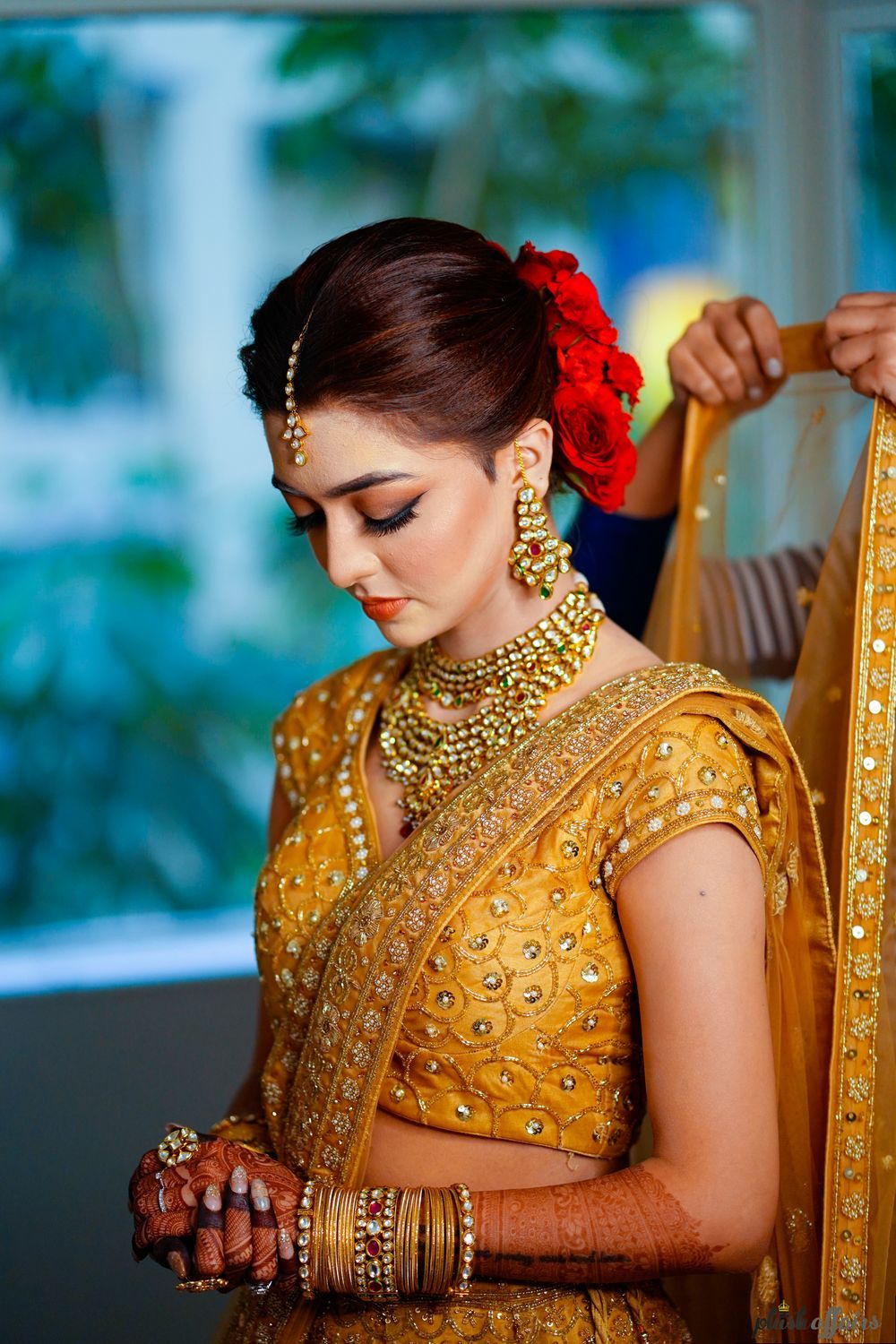 Image via Prajakta & Suraj
This bride contrasted her orange lehenga with red flowers in her bridal bun and it just added so much freshness to her look!
Add a waist belt to the lehenga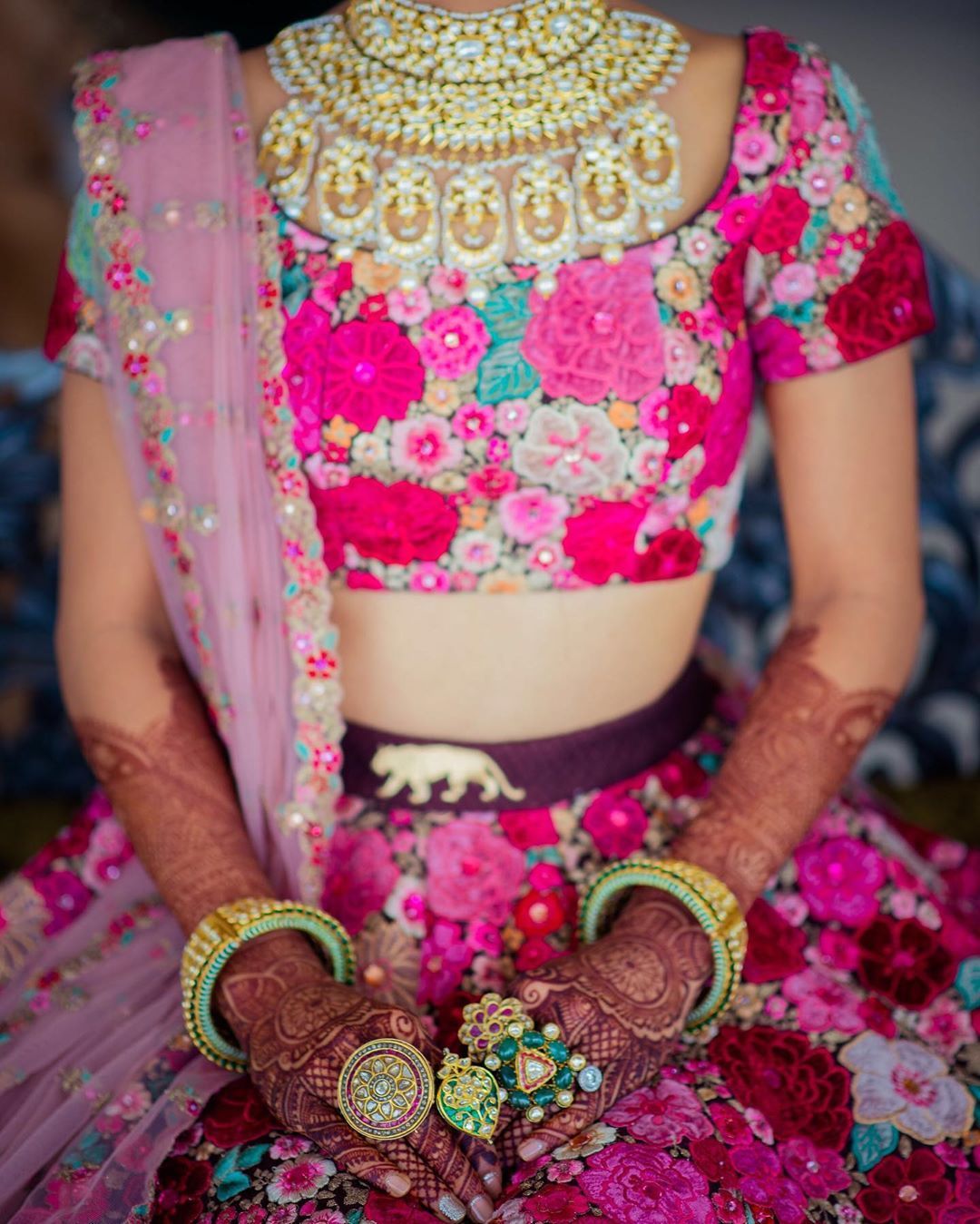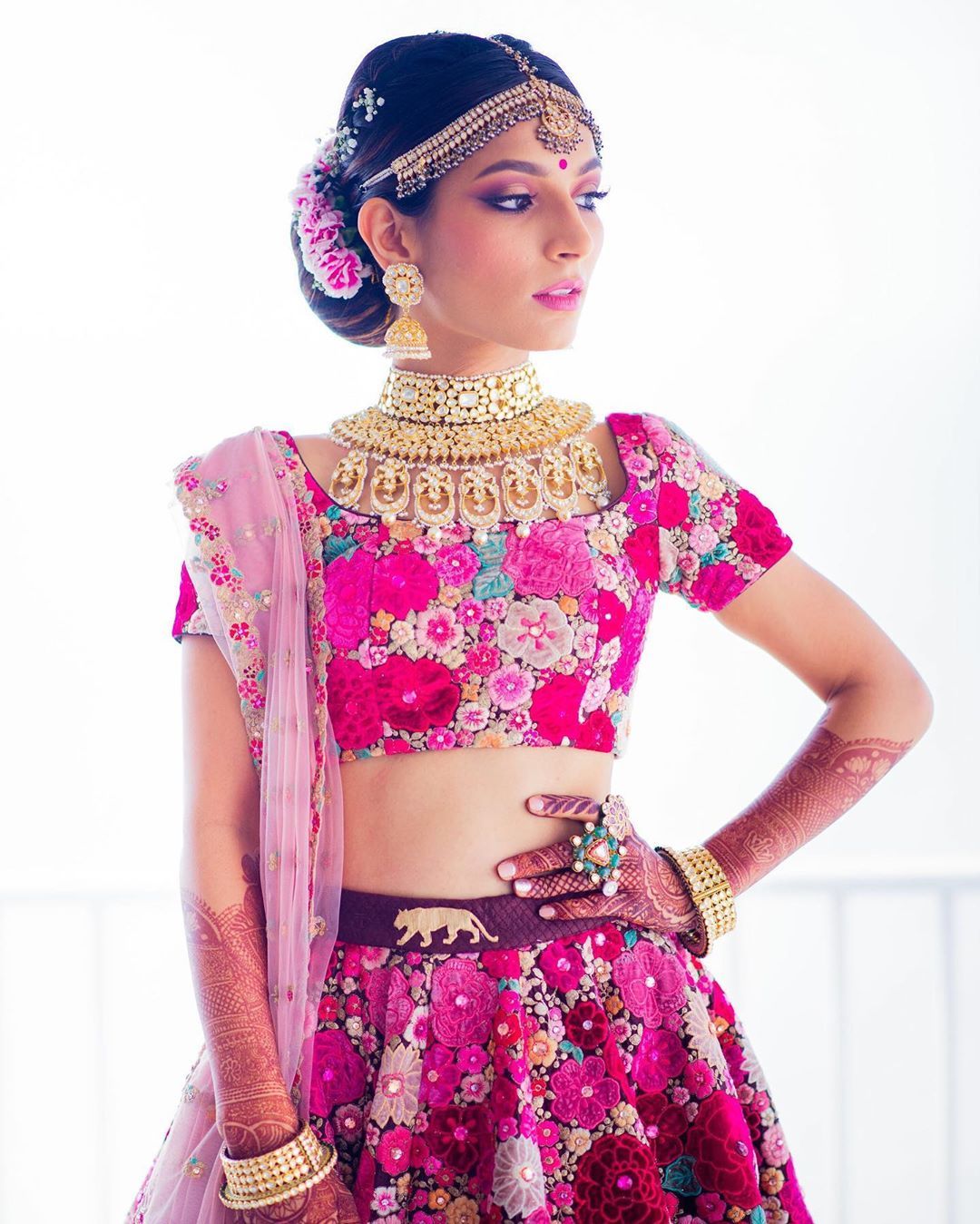 Image via Recall Pictures★ 5
Just a maroon-purple waistbelt added so much more depth to her look, and was such a subtle pop of colour to her look. 
Wear jewellery with a pop of colour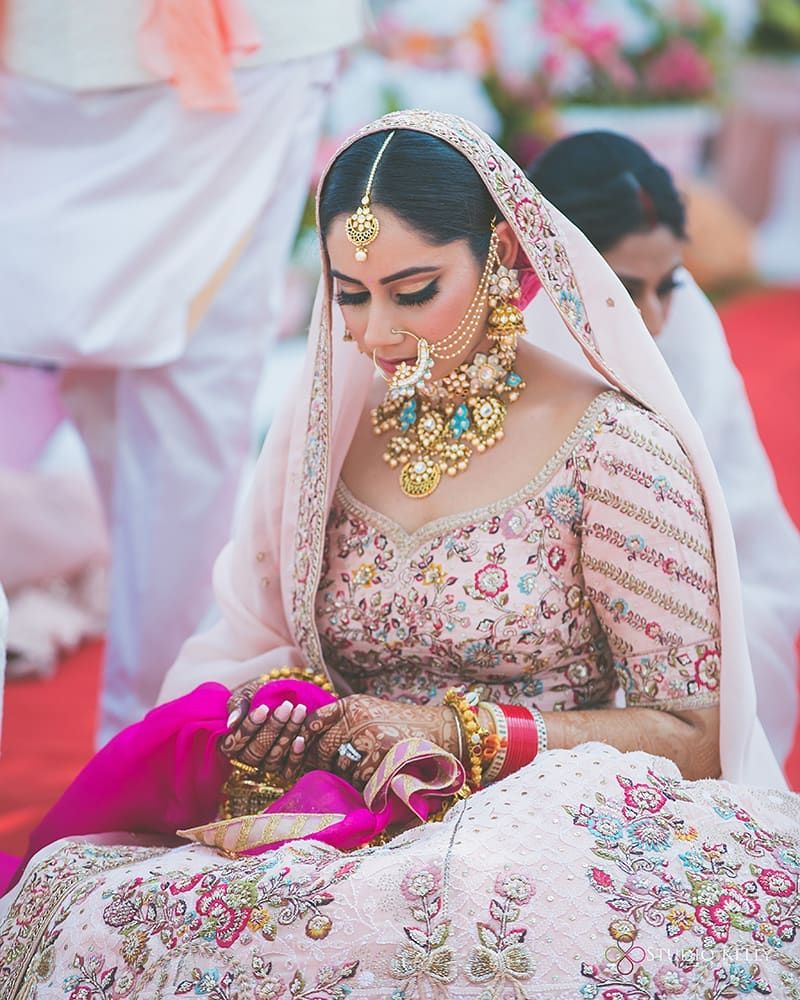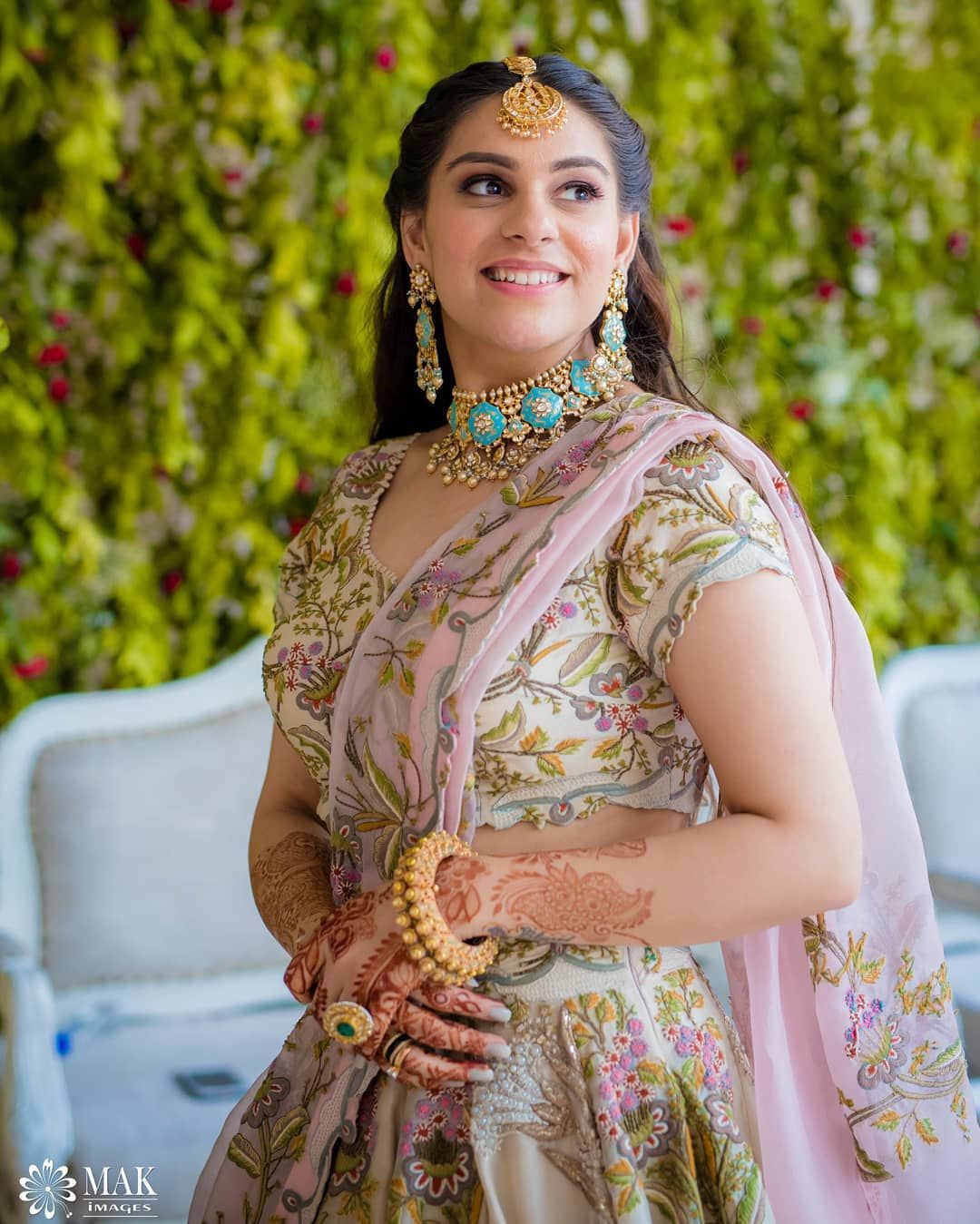 Image via Studio Kelly Photography★ 4.6 and MAK Images
Wearing jewellery with a pop of colour- whether it's the usual green or turquoise blue, which is something new we've been spotting on brides is also such a fresh new idea!
With a border that contrasts the whole outfit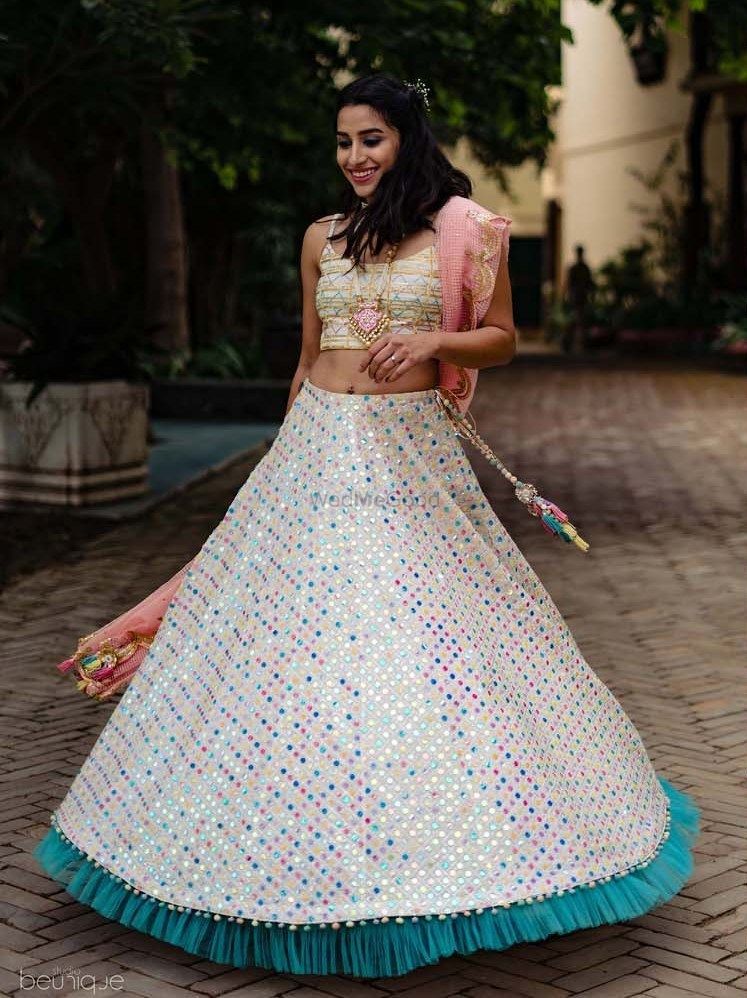 Image via Kavya & Sanchit
This bride's lehenga border was contrasting to her white outfit and added so much depth to her look. 
With a second dupatta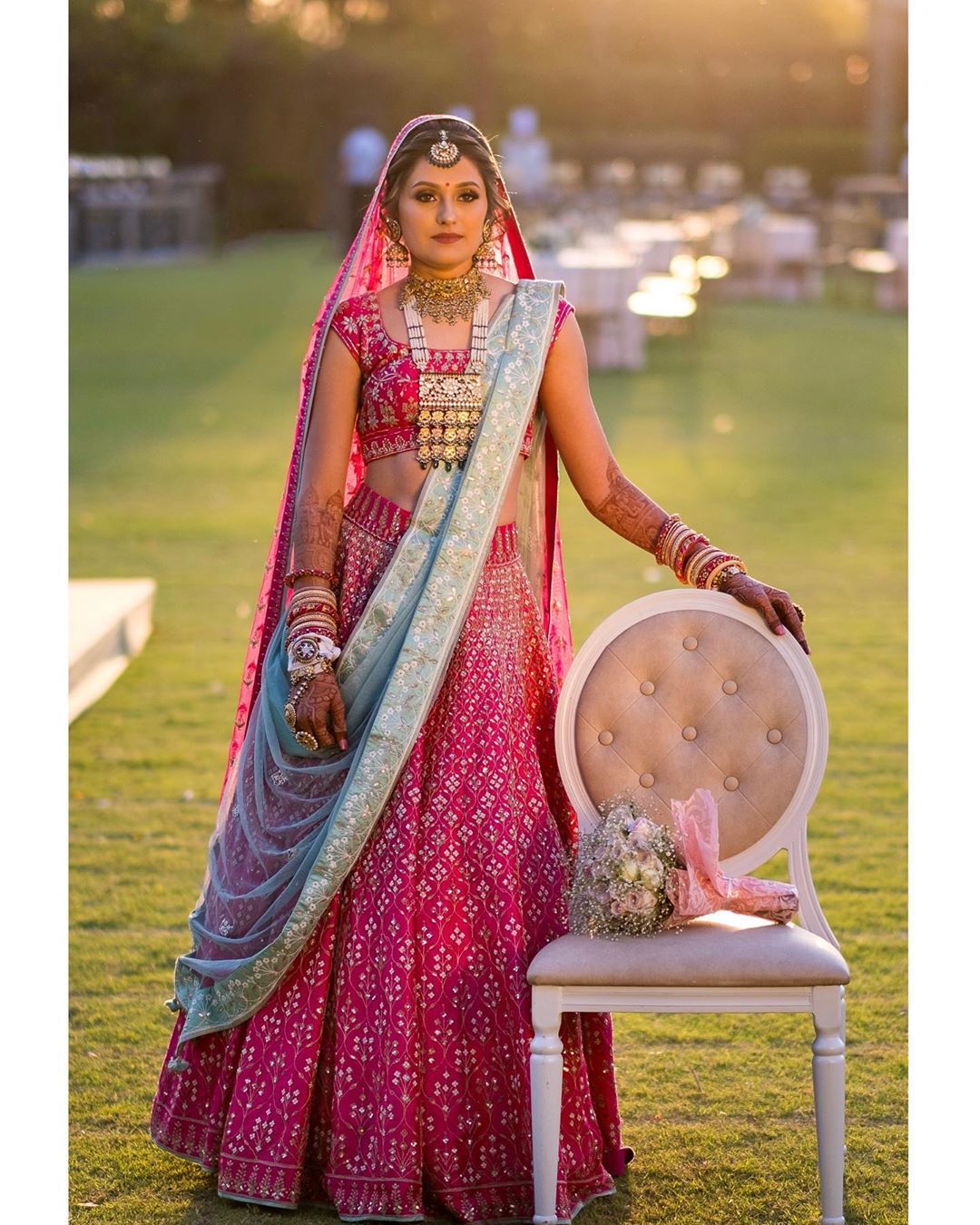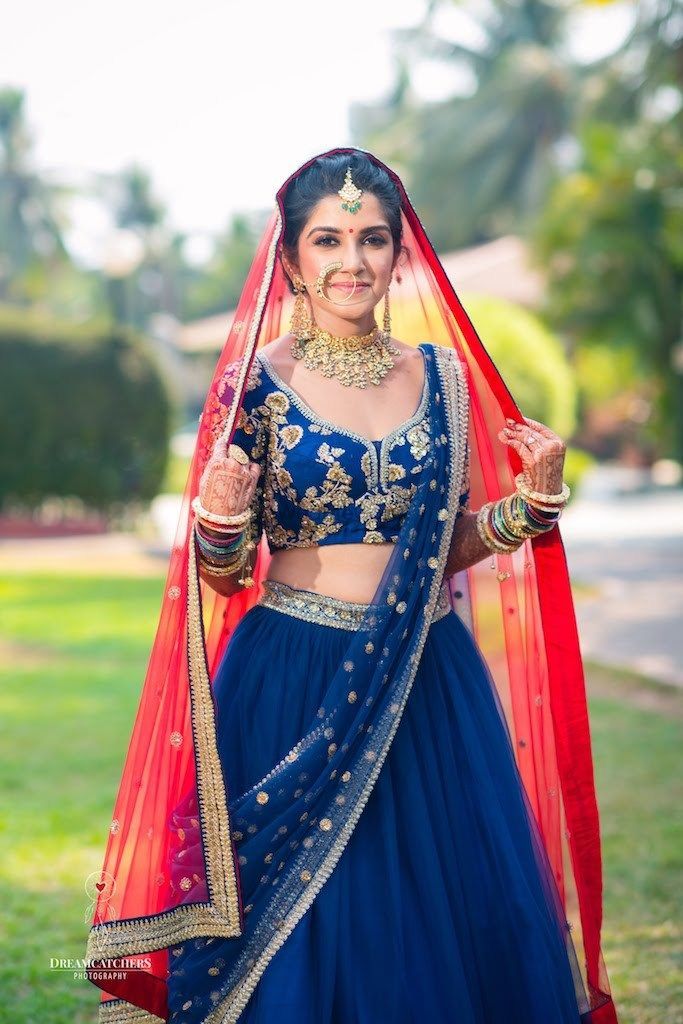 Image via niraligadhvi and Richa & Khushil
Adding a second dupatta, whether its to the head or the other one is also a great way to add some colour to the bridal look. 
Or the inner lining of the dupatta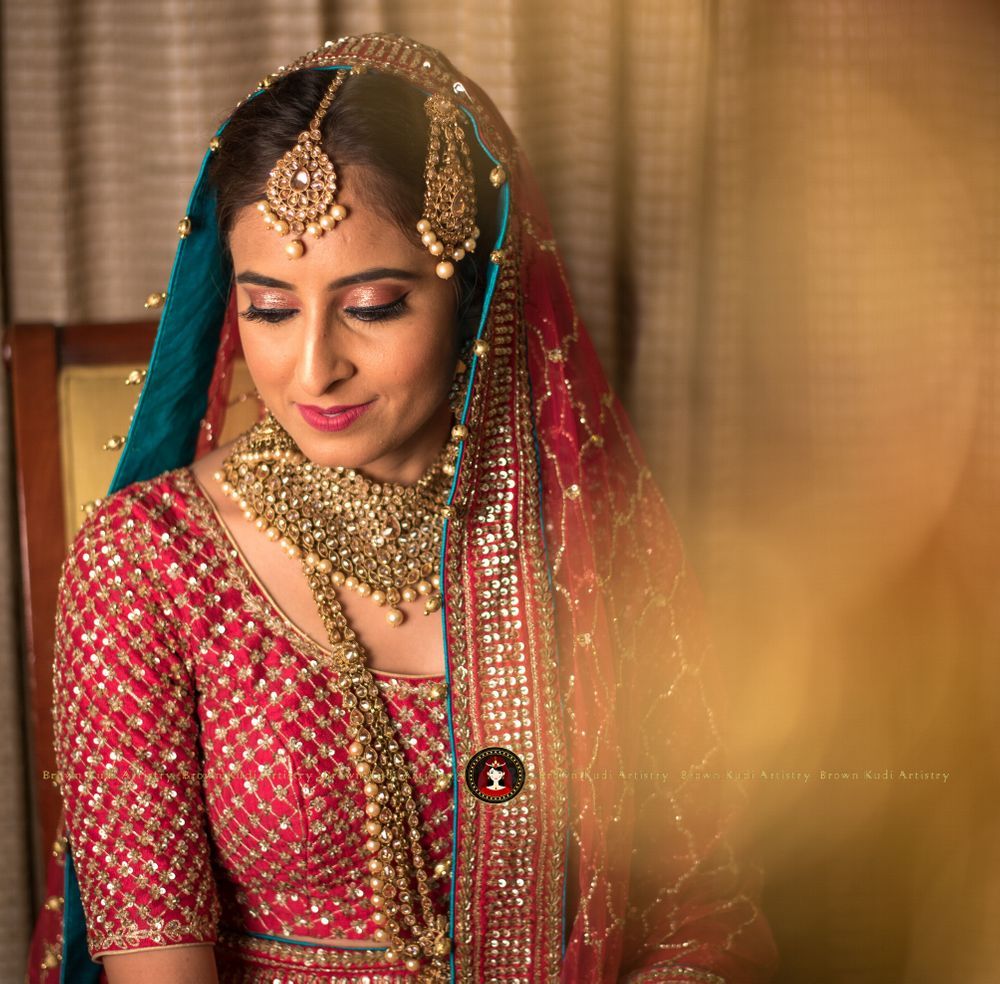 Image via Brown Kudi Artistry★ 4.9
This looks so nice as well, and very classy when you want to add a pop of colour to the look. 
Let the blouse add the colour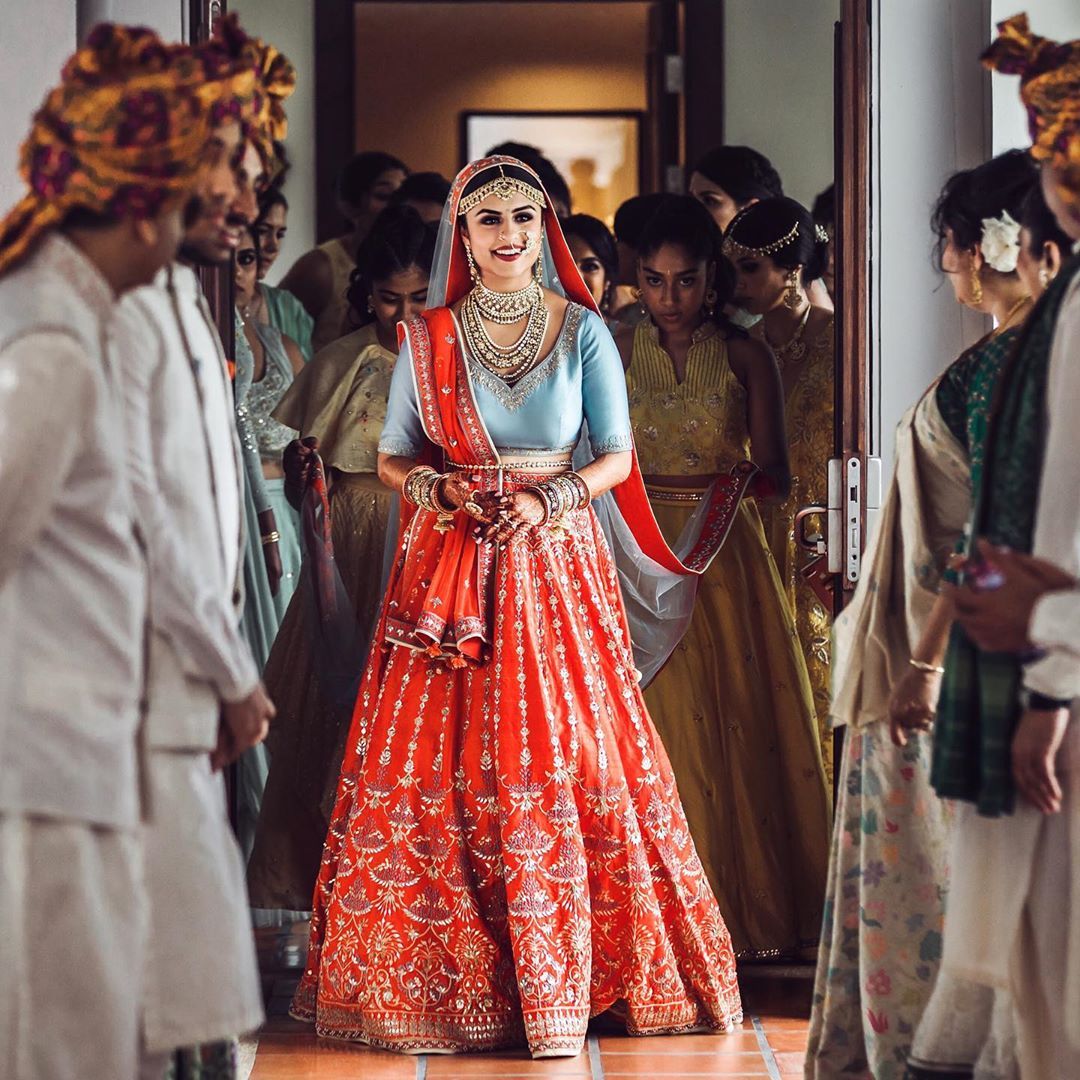 Image via @anitadongre
This bride had a red lehenga and dupatta and paired it with a light blue blouse- and this one also looked so special to add a pop of colour to her look. 
Or the skirt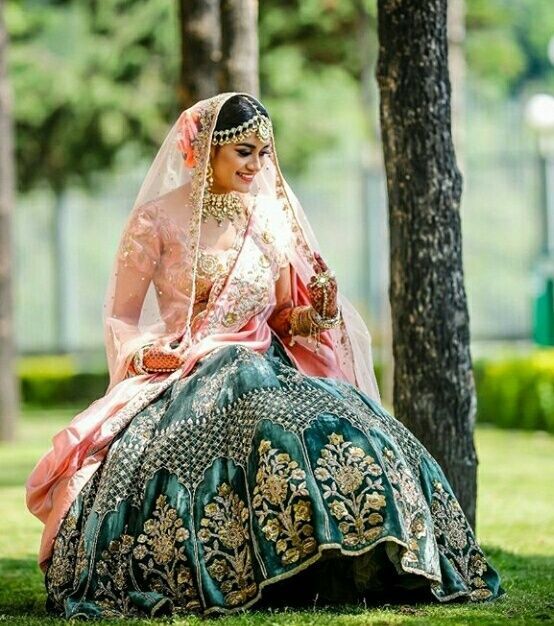 Image via Sumit MUA★ 4.8
This bride combined her pastel look with a dark green velvet skirt, and it was such a different look for a bride!
Add a contrasting Banarasi dupatta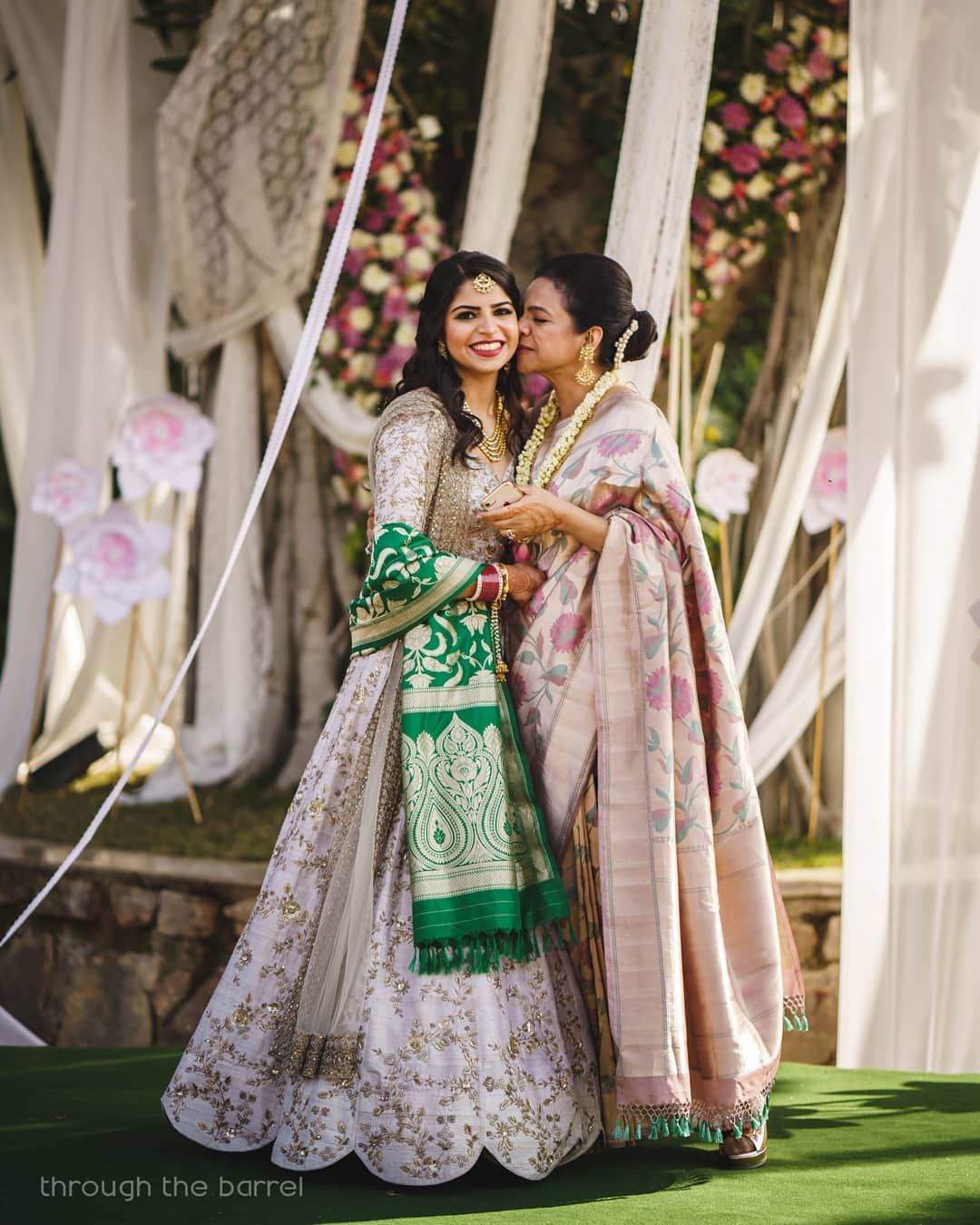 Image via Through the Barrel★ 4.5
So classy, and looks so nice with the plain ivory lehenga. Adding a Banarasi dupatta to the bridal look is one of our most fave things to do!
With the chooda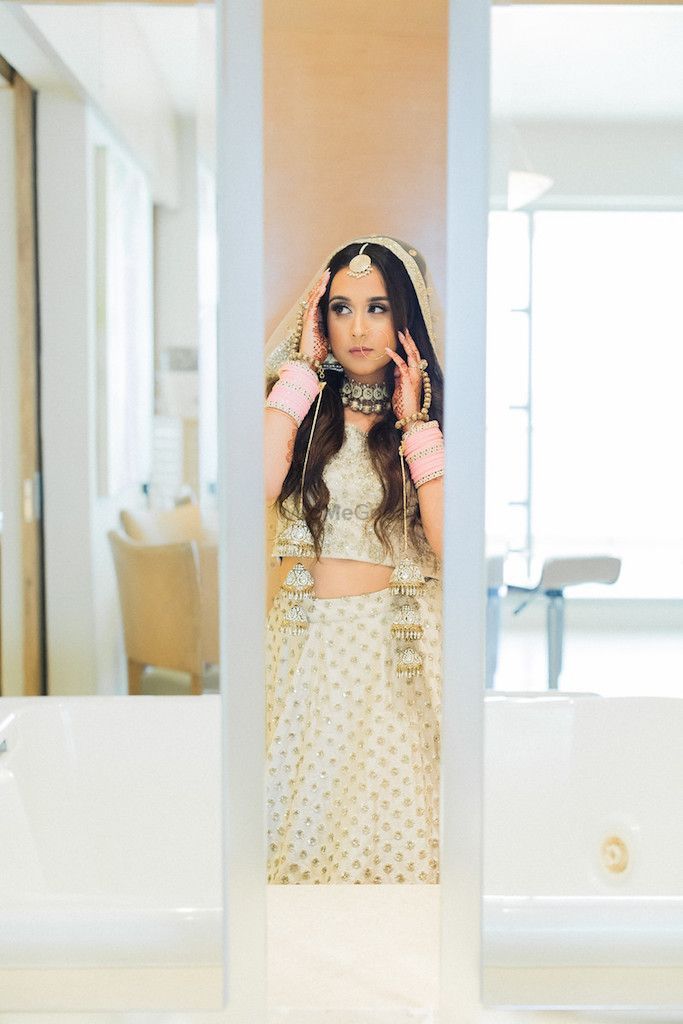 Image via Komal & Roman
This bride wore an all-white lehenga for her bridal look and her baby pink chooda with it added such a nice look to it. 
ALSO READ: 10 Brides Who Gave Their Bridal Look A Twist To Stand Out From The Crowd!