How to Choose a Wedding Photographer for your Indian Wedding !
BY The WMG Bride | 19 Mar, 2014 | 5397 views | 6 min read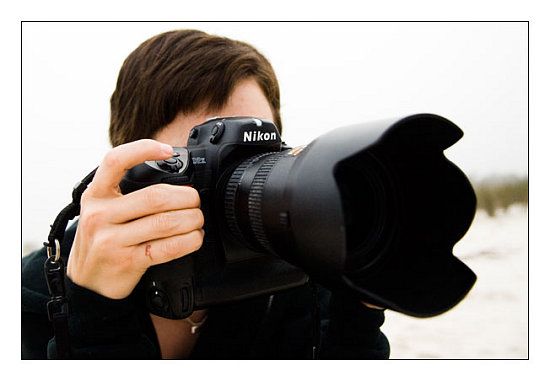 With so many talented candid wedding photographers (clicking this pink link takes you to a list of the photographers we recommend in your city) in the market today; brides, grooms and their families must be going insane trying to pick the right one for their special day.
Not to worry folks, WMG has a quick guide to help you out.
Style.  At first glance, it might seem that all candid photographers shoot pretty much the same  candid shots of the wedding! But if you were to spend some time browsing the images, the differences will become obvious. Some are great at capturing movement; some excel at capturing stolen glances and coy smiles; some others are great at shooting at night and others lend a very artistic feel to the pictures.
A friend of mine had the most fun, crazy wedding and reception at night. Every aspect was perfect except for the photographer. The guy used floodlights to shoot the ceremony and the reception, and even thought the ceremony was at night and the bride wore white, the pictures made everyone look washed out. I still look at her pictures and wonder, what if she had chosen another photographer?
We cannot stress the importance of browsing through their Wed Me Good Profiles,  and websites until you find the style that speaks to you the most.
Comfort. A colleague of mine hunted down a renowned candid photographer for her niece's wedding. They were very excited at having him shoot the functions. Unfortunately, he turned out to be quite rude and was non-receptive to the needs of the client.
Even though reviews and word of mouth are important, don't base your choice on that alone. Your friend or relative might have hit it off really well with a particular photographer. But that does not mean that you and your fiancé have to feel the same way.
It might be difficult but try to meet with the photographers before you book them for your wedding. Think about it, this person is going to be capturing some of the most important moments of your life and there will be some posed shots. You need someone who is more of a friend that brings out the best in you rather than an army sergeant barking orders at you.
Communicate. All the photographers on WMG have been around for a while and are great at what they do. However, this does not mean that you relinquish all control over how you want your pictures to look.
Speak to your photographer and tell them what you are looking for. There could be WMG or Pinterest shots that you want to recreate (they might need to get additional lighting for it). There could be certain relatives or friends you want to be featured more than others in the pictures. There might even be wedding moments that you don't want captured (I did not want any pictures of myself crying).
Respect their advice and expertise but make sure you leave your mark on those pictures.
Price. Do you want the photographer to cover all your functions? Do you want him to focus on just the wedding and reception? Candid photographers don't come cheap and unless you have an unlimited budget for your wedding, you need to give this some thought.
You could opt for a lesser known candid photographer for the smaller functions and save the more expensive ones for the wedding and reception. (We have picked out some fantastic people for each type of budget :
Perhaps you could get the amateur photographers amongst your friends and family to help out during the smaller events.
Back up. We all have our heart set on certain things. But sometimes life does not go the way we expect it to.
It could happen that the photographer that you want to shoot your wedding has prior commitments. It is not the end of the world! Really.  Browse through our vendor gallery and you will find enough photographers to go around!
Always have at least three photographers of the same caliber on your shortlist. In this way, you won't be disappointed if your first choice is not available.
Here is a small step by step checklist for you to choose your photographer:
Step 1: Browse our gallery of recommended professionals
Step 2: Short list 3-4 based on whose photos you like and the price range that seems affordable .We recommend you dont filter by city. Think about it- photography is a big expense , and these guys travel everywhere so a 10,000 Rs flight ticket is totally worth it to pay if anyway you are hiring the photographer of your dreams
Step 3: Check out their facebook pages and websites
Step 4: Speak to them over the phone to understand their packages and how comfortable you feel with them. Make sure to ask them-
How many photographers they bring
Do they also do regular shots apart from just candid ones or can they tie you up with a studio guy to do those
How many photos can you expect in your wedding film
Do they bring their own lighting equipment
Do they also do albums
Can they help in getting a videographer
Step 5: Help them understand what you need from them for example:
I want a pre bridal shoot included in the package
I want bridal room, getting ready shots for bride and groom both
I want a photo-booth
I want a post bridal shoot
I want a family portrait of the entire extended family
Step 6: If by now your photographer is not ready to kill you with the barrage of questions, congratulations ! You have found your star !
Yes ladies, choosing photographers is a lot more complicated that just picking up the phone and booking their calendars. You might wonder why you need to go through this long drawn out process. But think about it, when the dances have been danced, the songs have been sung and your lehenga has been packed away; what is it that remains? It will be the laughter, the tears and those stolen glances that have been eternalized by the men and women behind the lens.
 So Whats the MINIMUM amount you need per day for a candid photog?
I would say around 35-40K per day is the minimum
Now that the million dollar question has been answered, start booking your wedding photographer! 
Contributed by Elle Davis. She is a grammar nazi, obsessed with all things wedding and a completely awesome WMG Contributor !