How To : This Simple DIY Photobooth For Cute Photos !
BY Sakshi | 17 Sep, 2017 | 5469 views | 1 min read
OMG! We came across this simple DIY photobooth, which is not only pwetty and bright, but super easy to pull off as well!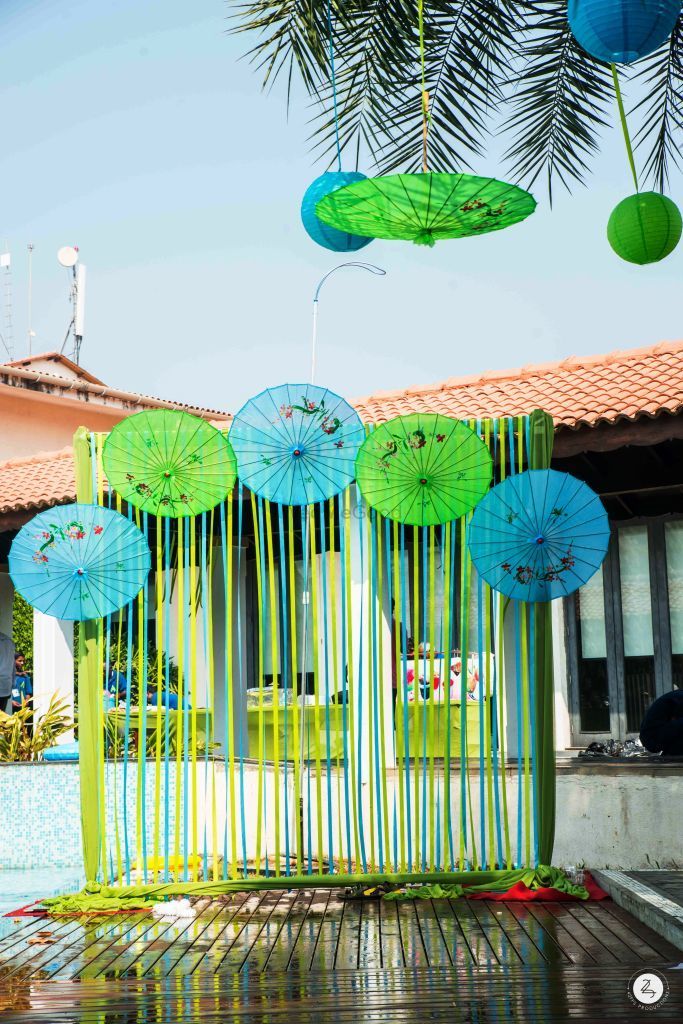 Yup! How is that for a photobooth for your Mehendi or backyard Engagement! Plus, you can customise it to any colour scheme you want- pick a combination like this one or a make it in a dedicated shade with different hues- like say orange or pink and it's guaranteed to make your photos pop!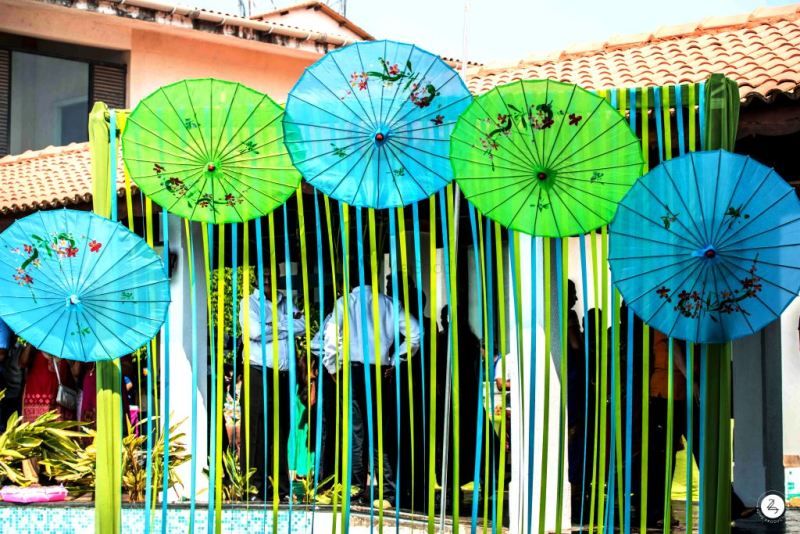 All you need for this are a few things:
A wooden frame or metal stand, which we are sure your decor guy can arrange. 
Paper umbrellas or parasols like these, which you can source from Amazon here. You need about 4-5 for this photobooth.
Ribbons- loads of them, also available online here. 
You can even add some bunting flags or banners to make it pop even more!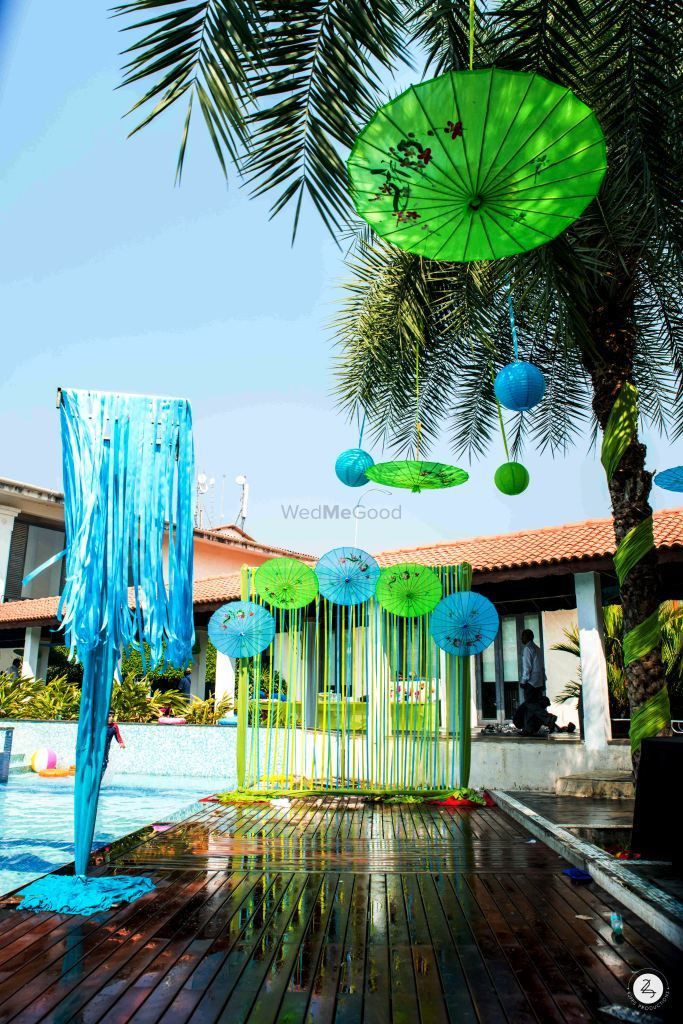 Like the idea?
All images via Regale - The Event Company★ 4.2