Innovative Lighting: The Most Stunning Ideas For Simple Weddings!
BY Latha Sunadh | 25 Jul, 2016 | 1139 views | 2 min read
Whether it's a Sangeet, a Cocktail Night or an evening Wedding, lighting is the one thing we always forget to plan for. At WMG, we are in fact partial to fairy lights or even chandeliers but really, what's out there for new-age brides? We scourged the gallery for ideas and found some super creative stuff that's gonna blow your mind. Now it's up to your decor vendor to fulfil that promise so here's some inspiration to get started!
The Light Jungle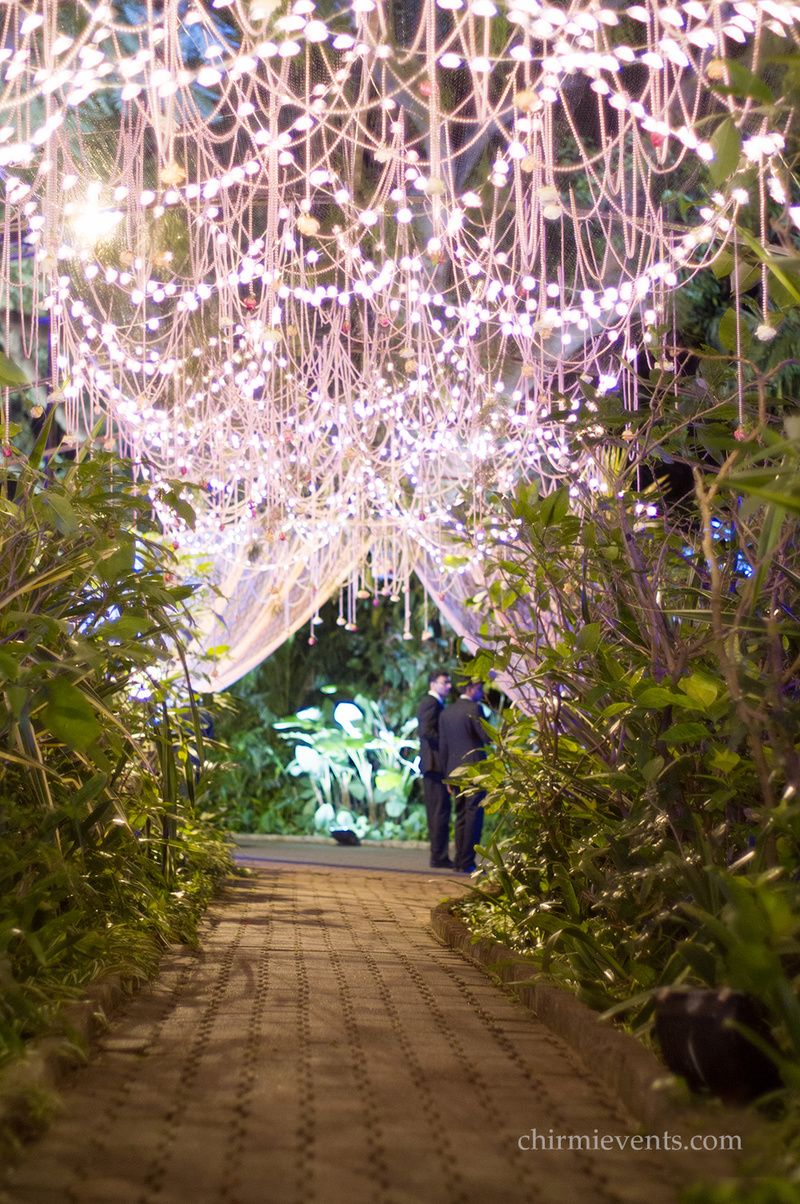 Just weave a bunch of lights into a crazy pathway and make them look like a jungle - so chic and so much fun! And well, pictures under it tend to look so much better, innit?
Retro Bulbs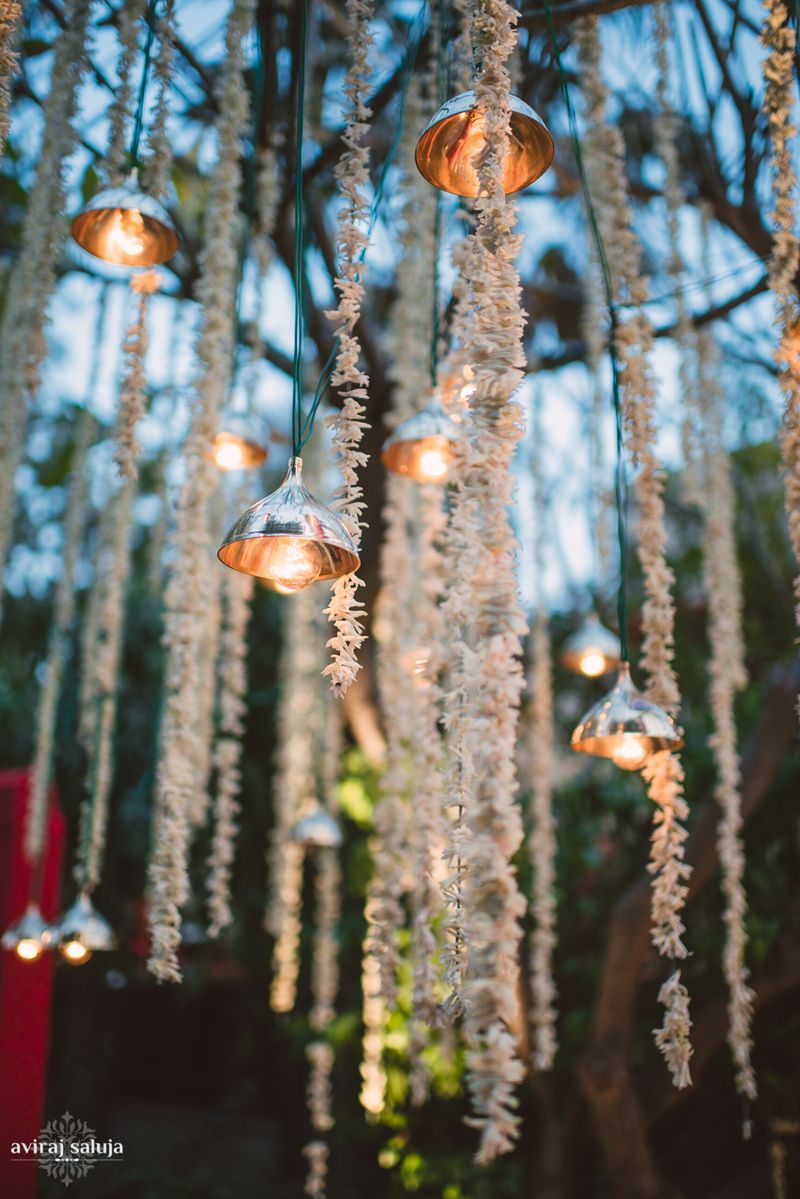 Picture Courtesy: Aviraj Saluja Photography 
Mogra coupled with old retro 70s bulbs seems like a great idea to boot.
The Floral Garden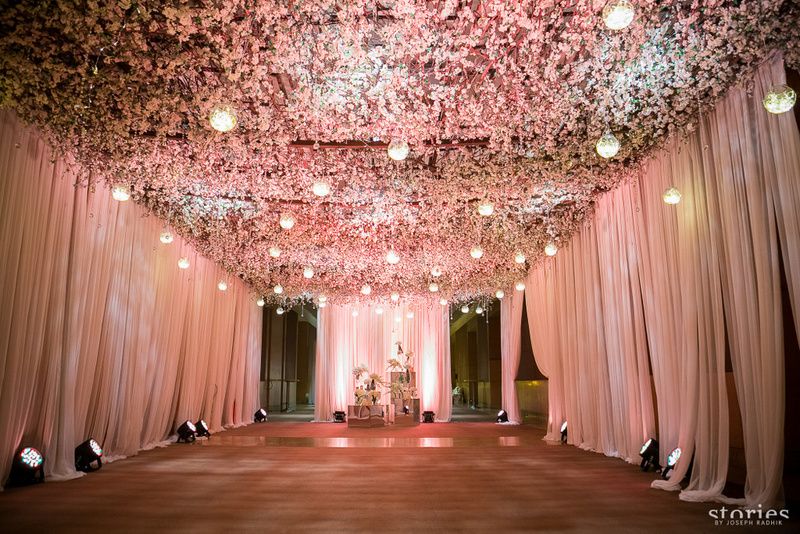 Picture Courtesy: Stories by Joseph Radhik 
Cute bulbs embedded with flowers - those round bulbs really come with their own charm.
Fairy Light Canopy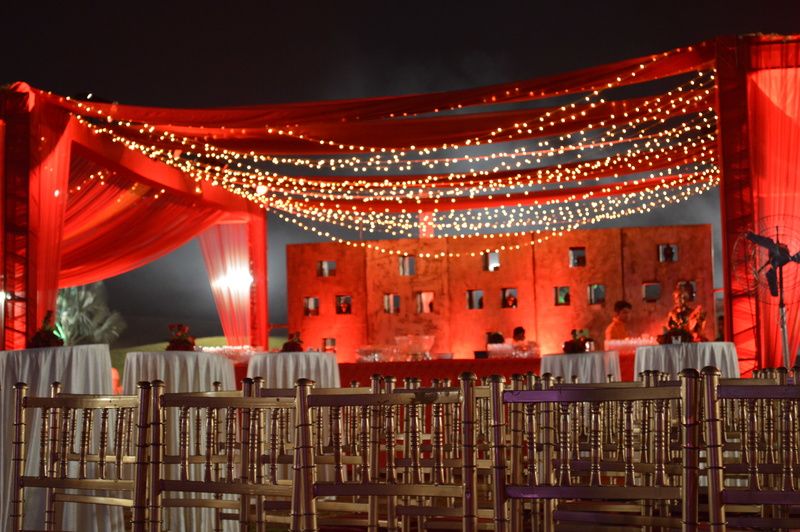 Just a curtain of lights on top can make any wedding venue pop - just keep it simple silly!
Light Orbs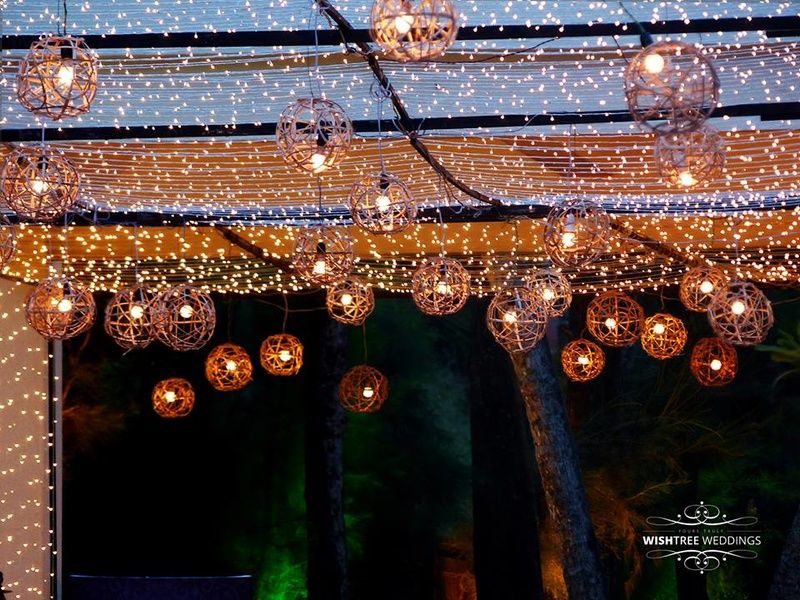 Light orbs are the new big thing in lighting - they are sweet and give a very romantic vibe to the venue!
Candle Stand Lights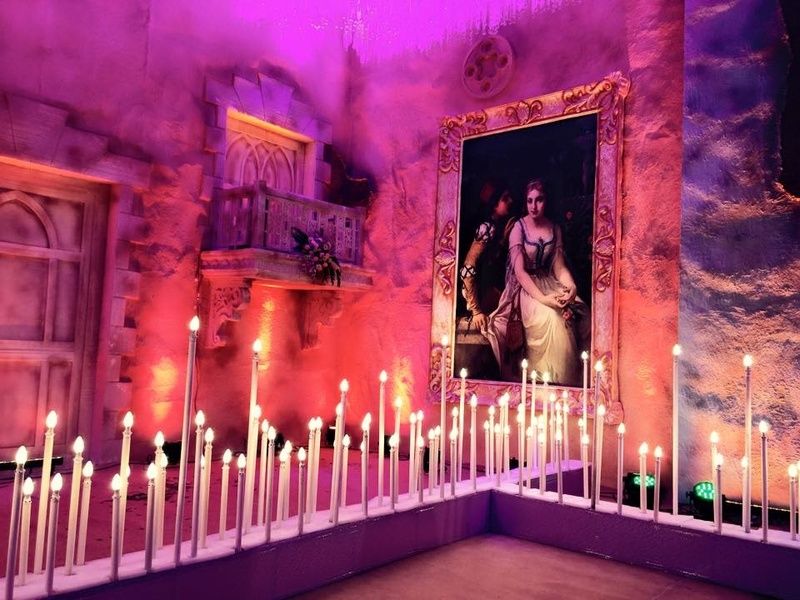 Nuptials by Priyanka Pandey - Decor★ 4.7
A nice candle installation is a wonderful idea - but keep it to long and lean candles to give a sleek effect!
The Spectacle Tree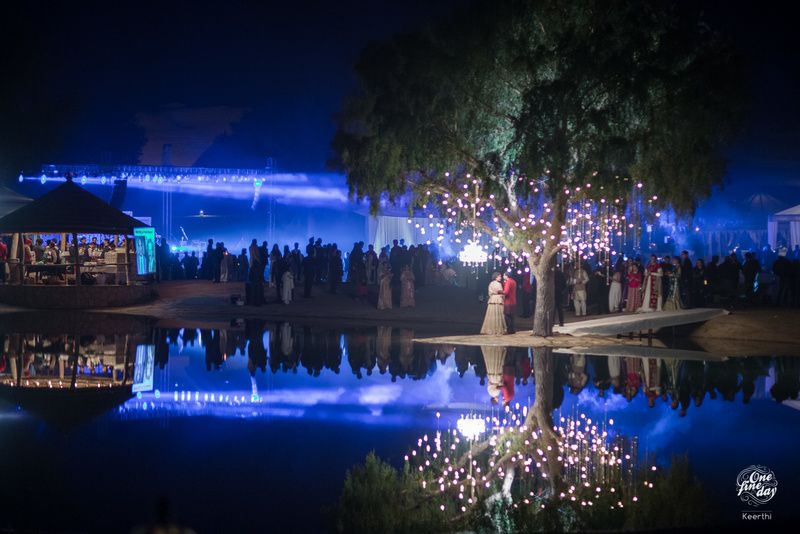 Find a beautiful space and make that stand out like this couple who used a nice tree to create a beautiful lighting set-up.
Tea Light Love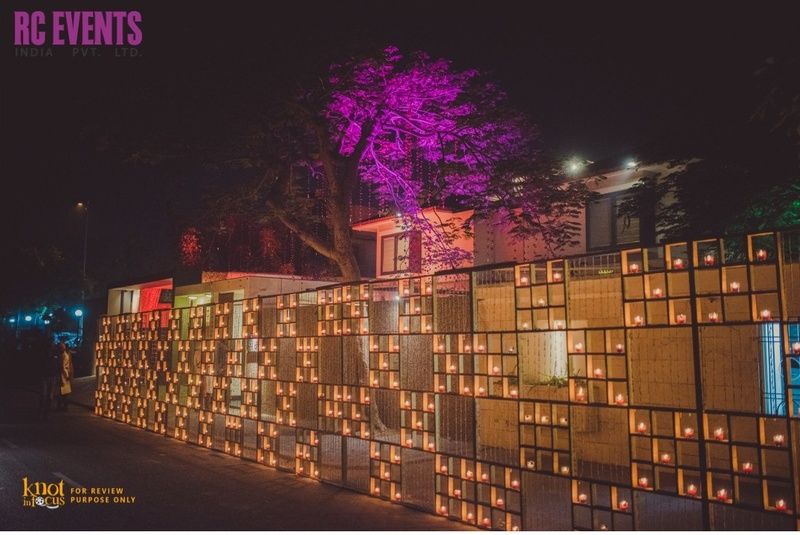 Lots of tiny candles and tea lights that really light up the whole space along with a wooden backdrop is enough to get your Instagram account pop!
The Candle Installation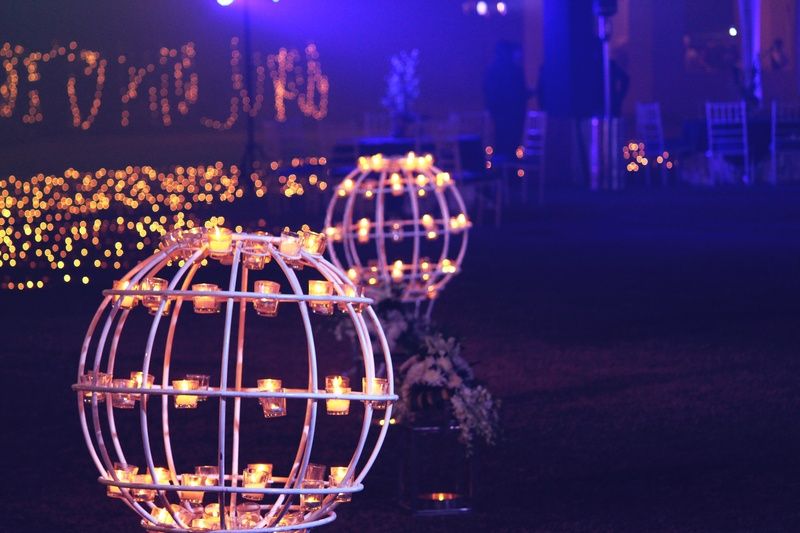 Likew e said, orbs are really cool additions to weddings these days and if they come big with a set of tea light candles - we are done!
Mute Lighting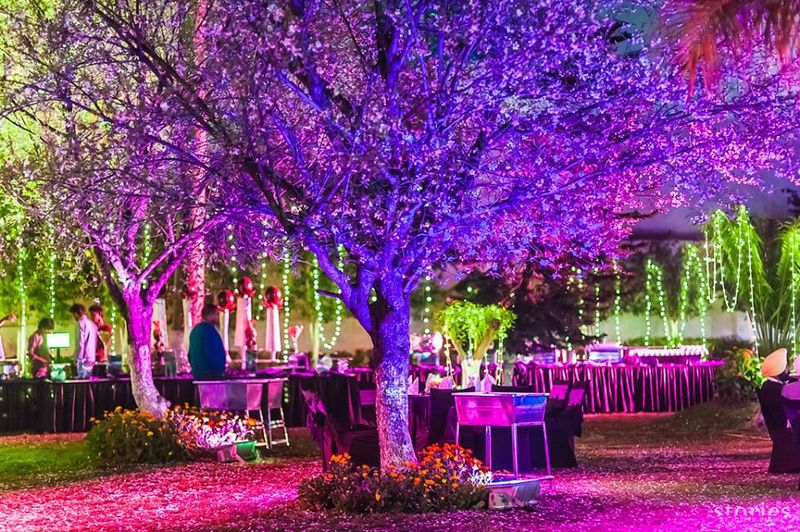 To create an illusion of a forest and add colour, just mute the lighting and keep it simple!
Simple Light Tent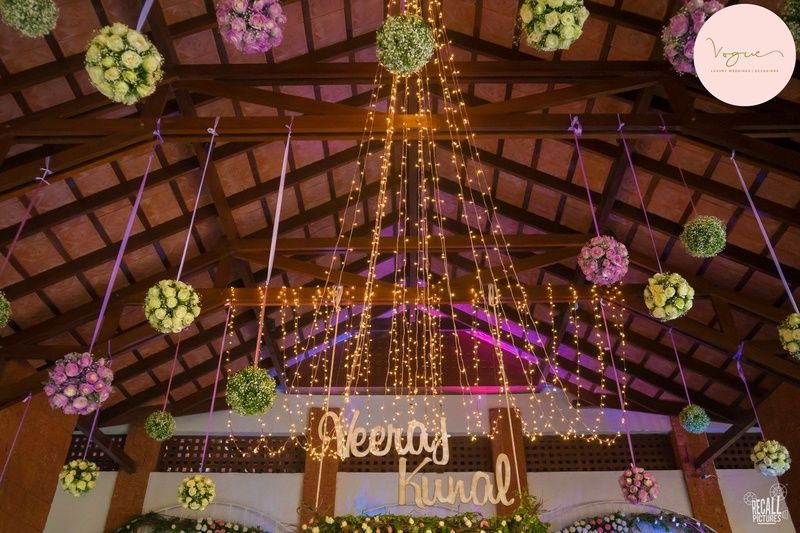 Just a small tiny canopy of fairy lights added to floral decor can elevate the evening wedding to another beautiful level altogether!
For more lighting ideas and installations, do check out our gallery.