Interesting Back Blouse Designs For Your Kanjeevaram Saree
BY Meenu | 23 Mar, 2021 | 10756 views | 3 min read
A blouse is as important to a Kanjeevaram, as a Kanjeevaram is to your Muhurtham! No bridal look is complete without a blouse design that takes your breath away. There are so many interesting options to browse and pick from! But, while we've covered at length about the intricate sleeve designs and blouse patterns, one thing that is still underrated is the back blouse design. A unique design can totally enhance your look and take it a notch higher!
So, we curated the best of back blouse designs for your Muhurthan Kanjeevarams.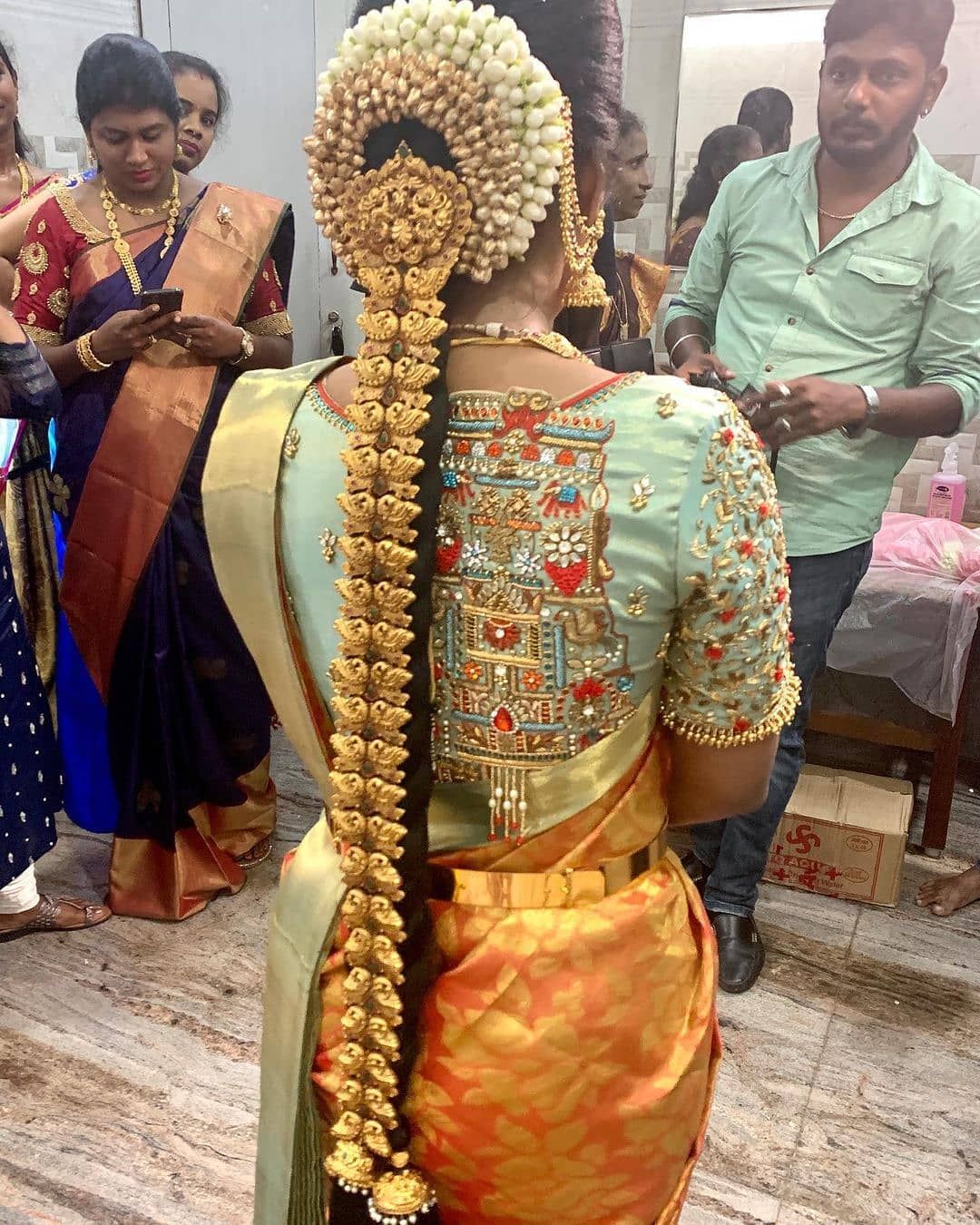 Image Via: Vijayaraghavan Hair & Makeup
Can we start with this contrast blouse in a light green color with that amazing temple  design on the back. Isn't it breath-taking?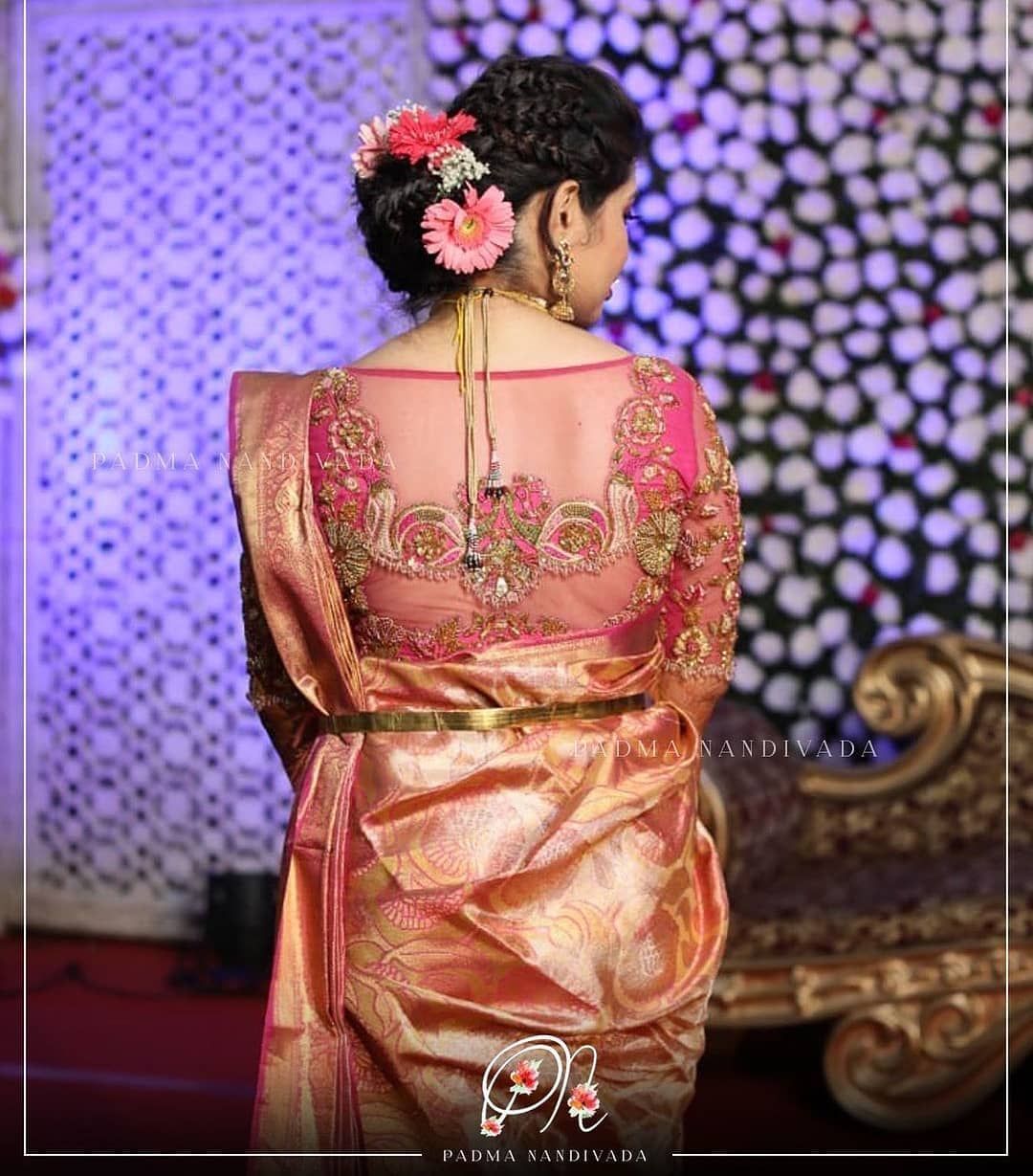 Image Via: Padma Nandivada
If you are someone who likes this intricate floral work on mesh, then this surely will feature on your bridal blouse list!!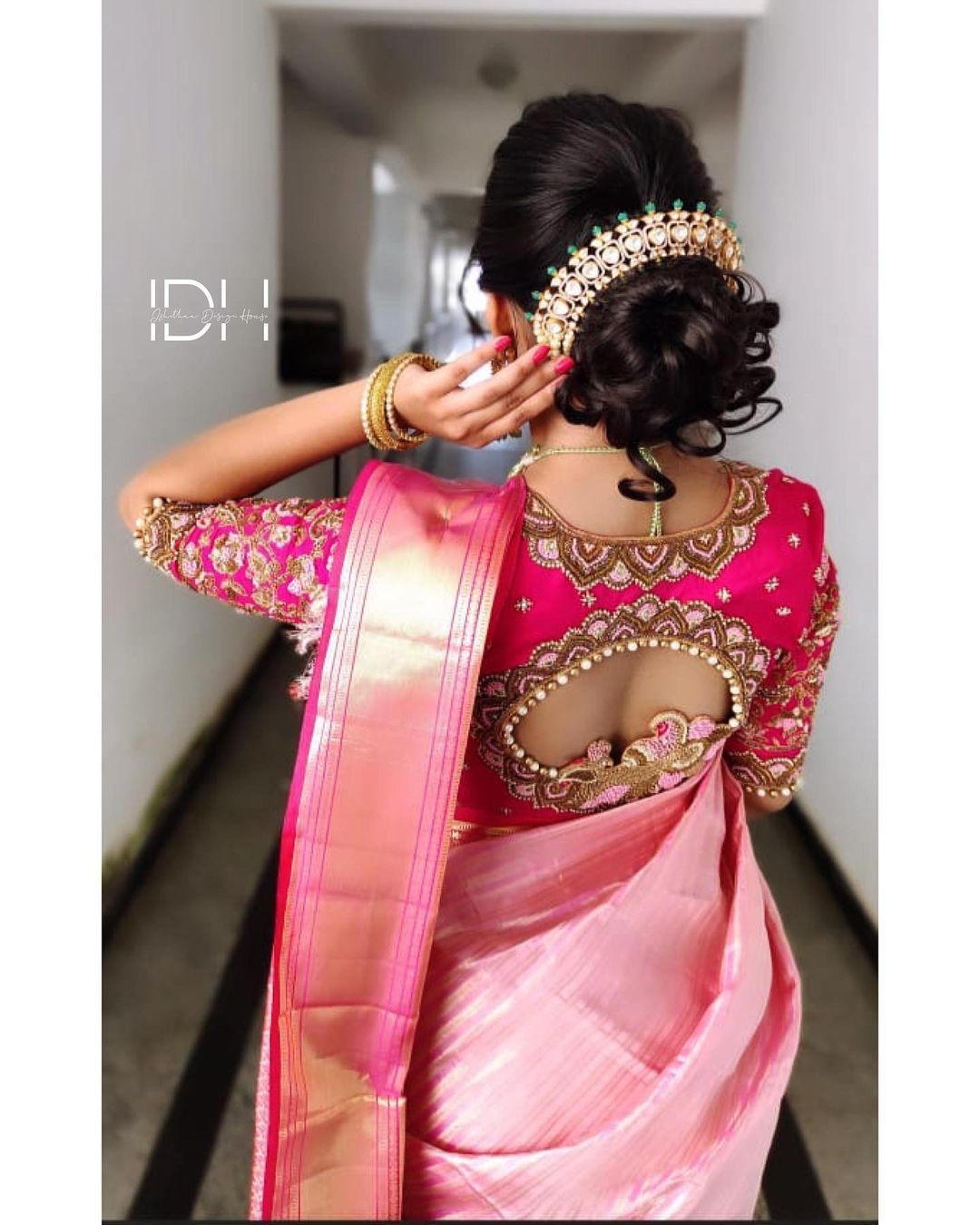 Image Via: Ishithaa Design House
Look at this back neck! Isn't this a terrific choice. We love everything about this neck. It is unique and you know the thing about bridal blouses, a unique blouse is to be treasured.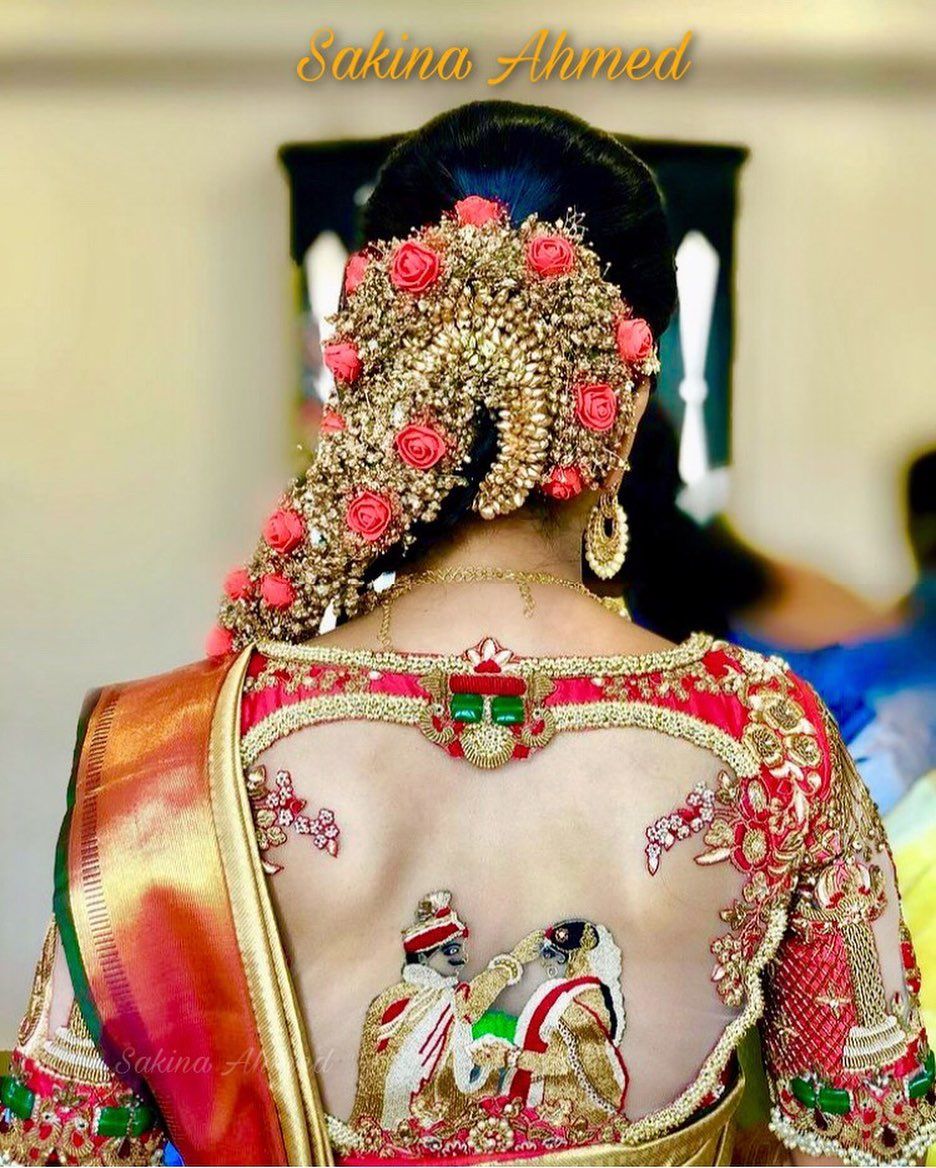 Image Via: Couture By Sakina Ahmed
This is a perfect Shaadi blouse. Choose your favorite ceremony across the wedding festivities. Get that embellished on the back of your blouse. Is that not fabulous? We have seen loads of baraat and doli blouses, but this one is special. It is the famous Jeelakara Bellam ceremony captured so beautifully.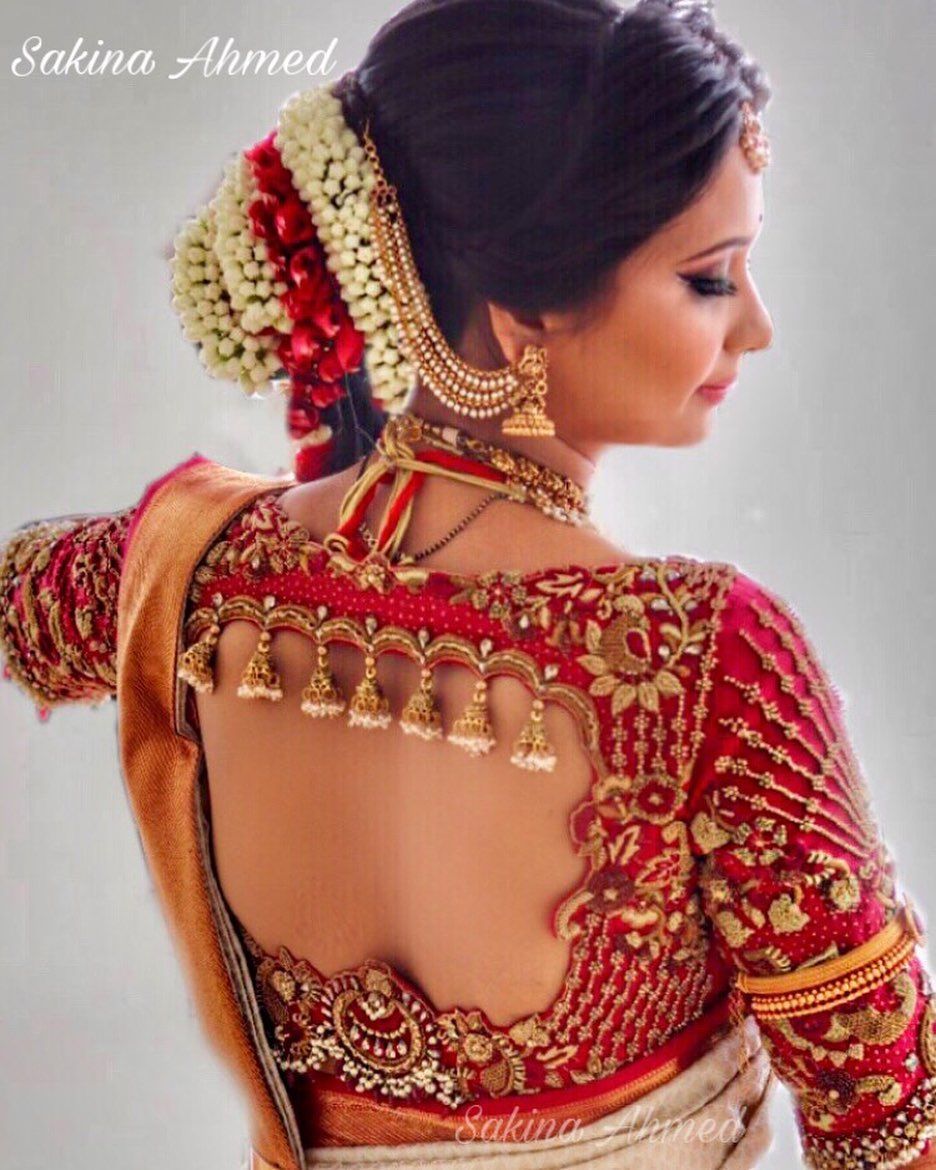 Image Via: Couture By Sakina Ahmed
We surely would have seen this beauty of a blouse. We cannot stop admiring as to how beautiful the back it. Those dainty jhumka style embellishments are awesome!! These work so well when you have your hair up in a bun with flowers on it.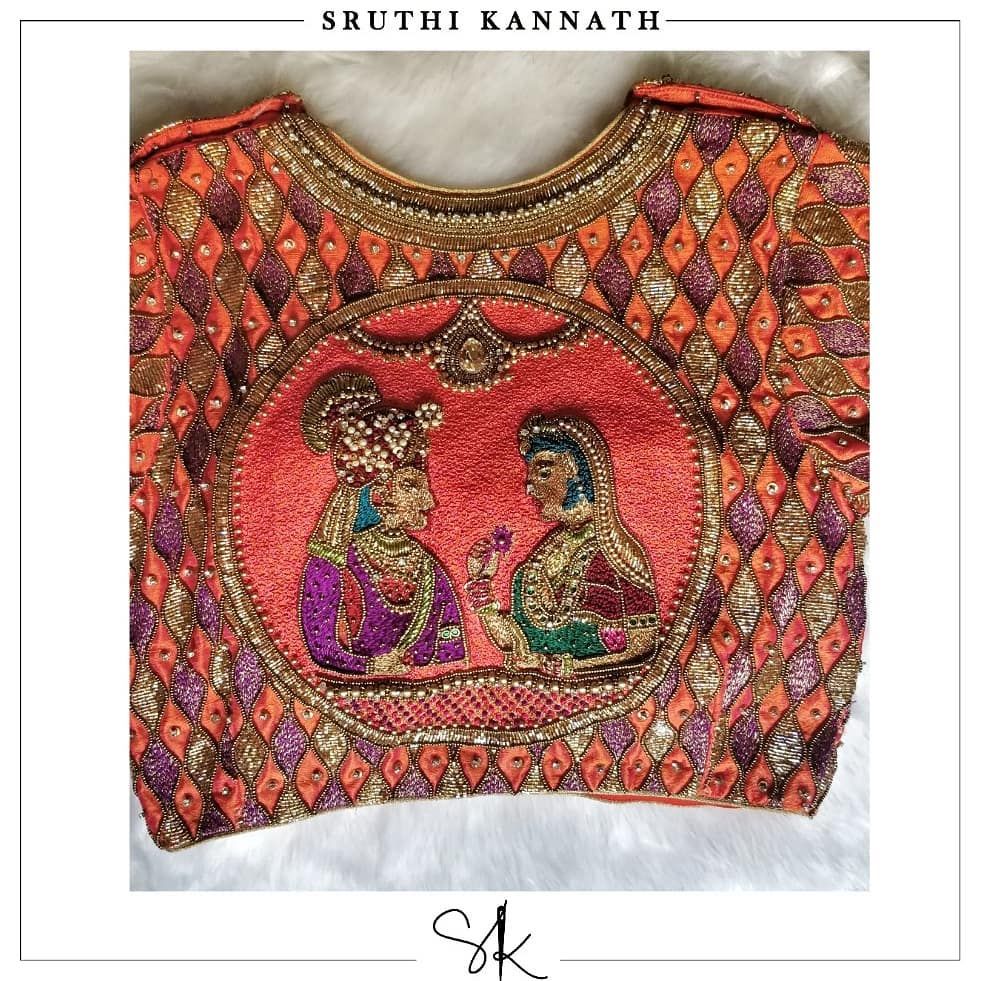 Can we call this a royal theme blouse? In fact if you are getting married in a fort, then you surely can think of this one!! It is so pretty!!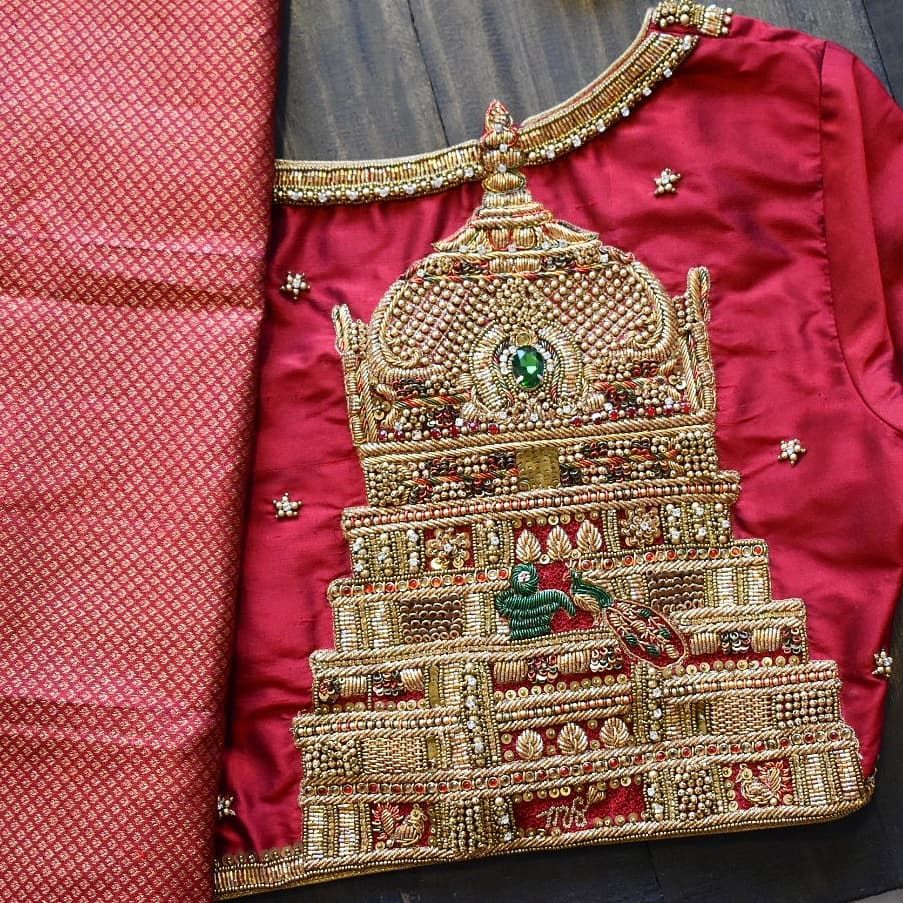 Images Via: Sruthi Kannath
Speechless is the one word that comes to mind. Look at this mandap that has been so intricately done on a bridal blouse.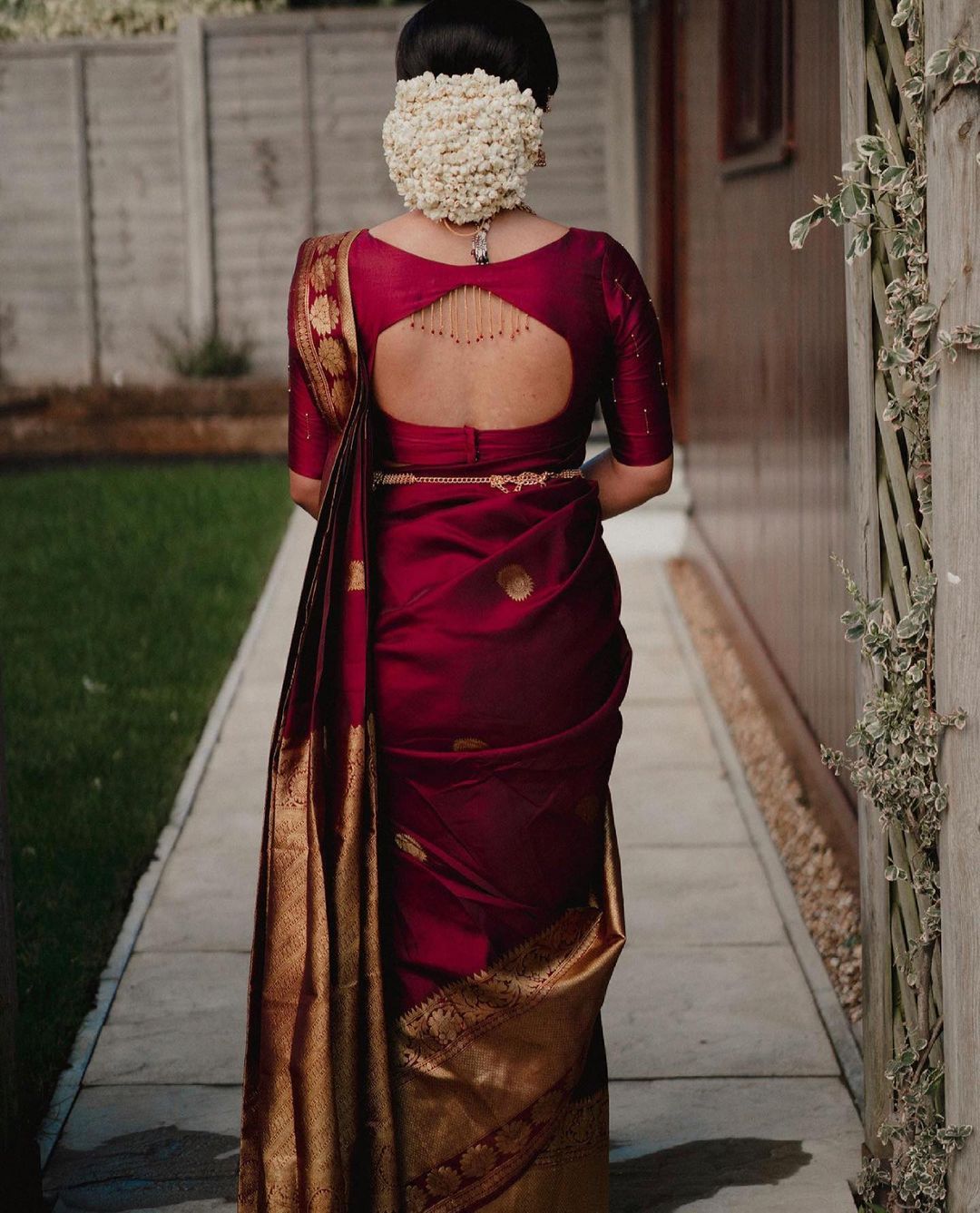 Image Via: Soozana Pvan
Look at this classic blouse with clean lines and that subtle bling at the back cannot be missed. This is for all you brides who prefer simple bling lines.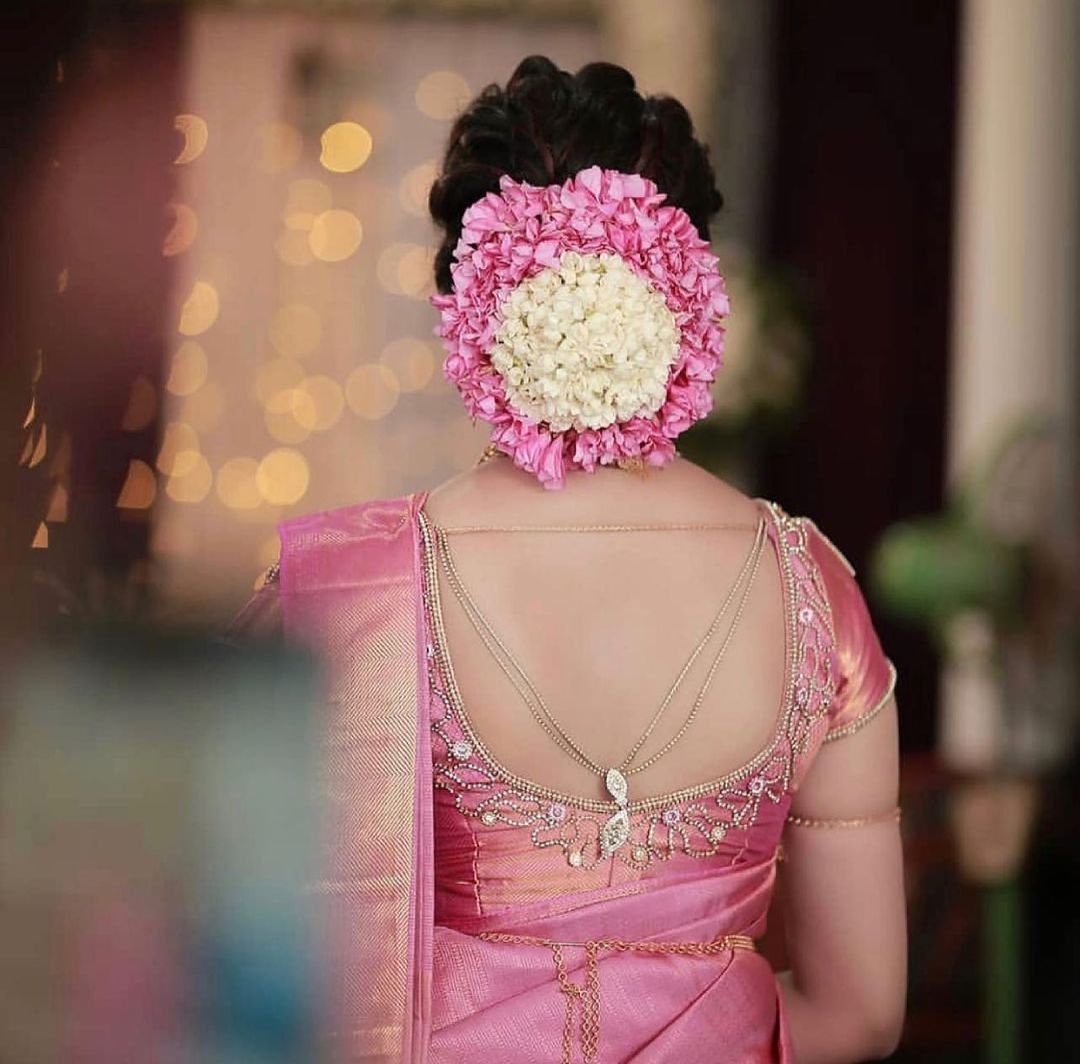 Image Via: Sonhal Fx Factory
Another subtle bling back neck choice is something that we are in awe of!! It is so pretty!! The pink Kanjeevaram and this blouse complement each other so well!
If you are planning on an extremely fancy back for your Kanjeevaram please show it off. Opt for a simple bun with lesser embellishments and flowers. Make sure you have interesting earchains if you like so that you can add that sideways which adds that sparkle without making it too much. So would you opt for plain back blouses or something fun?