Intimate Sit-Down Dinner Setups We Are Loving
BY Aakanksha | 15 Jun, 2021 | 9341 views | 3 min read
 Intimate weddings are here to stay! While the world was reeling under a pandemic, the weddings took a sharp turn too. From the big fat Indian weddings with a crazy gathering and unlimited dishes to gorge on, it was now about intimate gatherings and at-home functions.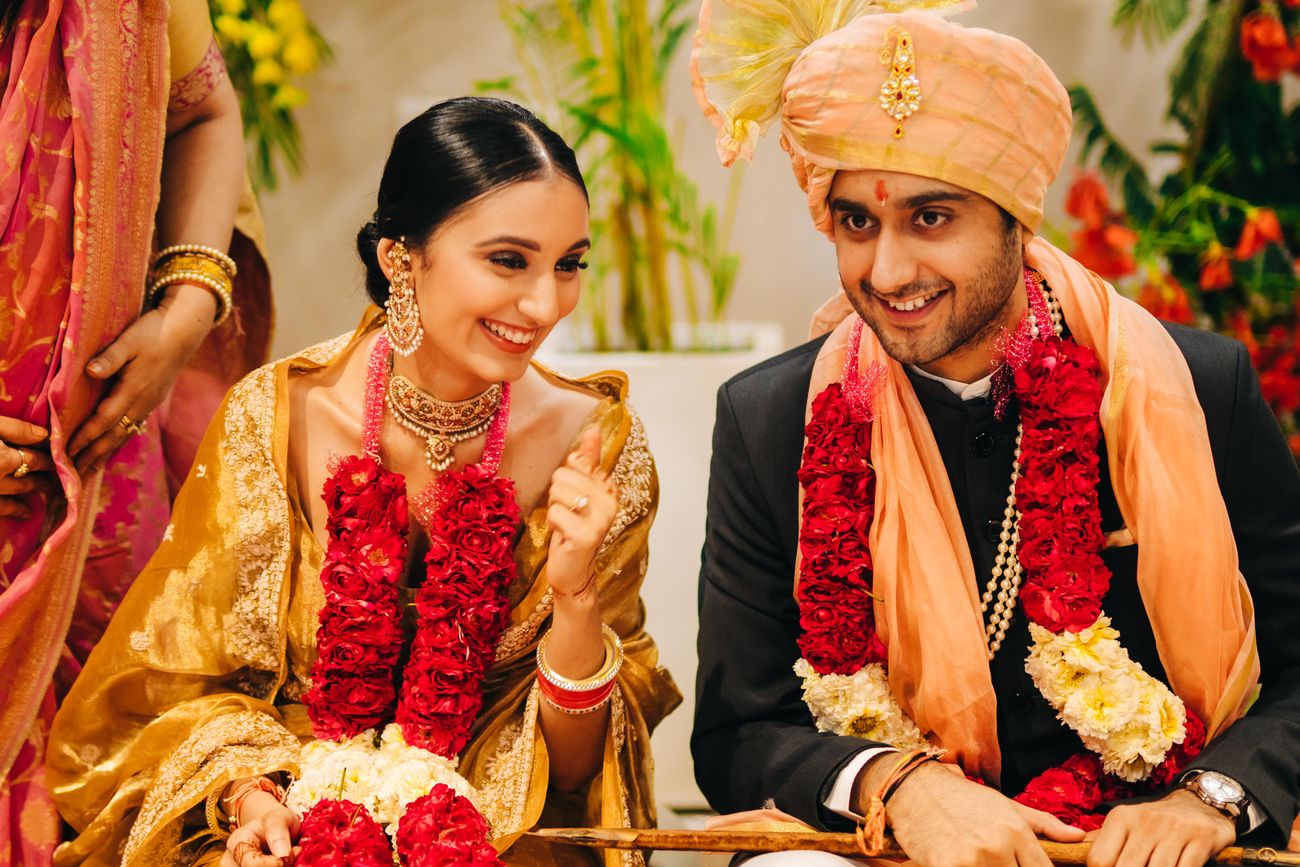 Image via Megha & Tushar
With the scaling down of weddings came the downsizing of wedding menus too! From lavish spreads and countless dishes, it became an affair of limited menu but dishes that were loved. And with that came the tradition of sit-down dinners. Or we should say, came "back". In earlier times, Indian wedding feasts were always sit-down setups and not really buffets. Now, we are going back to it, with a few modern touches.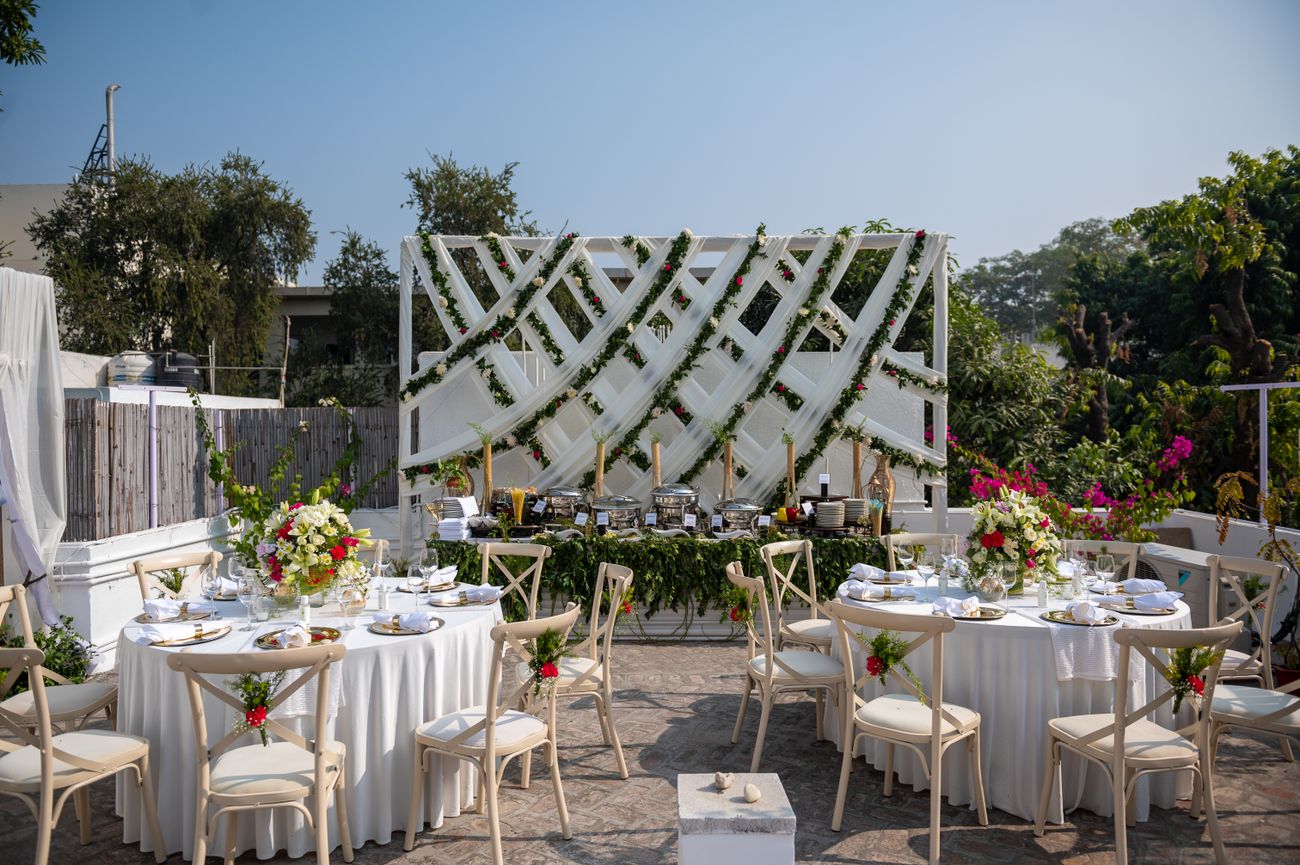 Image via Dakshaa & Rishabh
With intimate weddings, sit-down setups are the perfect way to celebrate with your closest friends and family after you're done with the nuptials. So, we curated some amazing inspiration for the same. Start pinning! 
This Gorgeously Pink Setup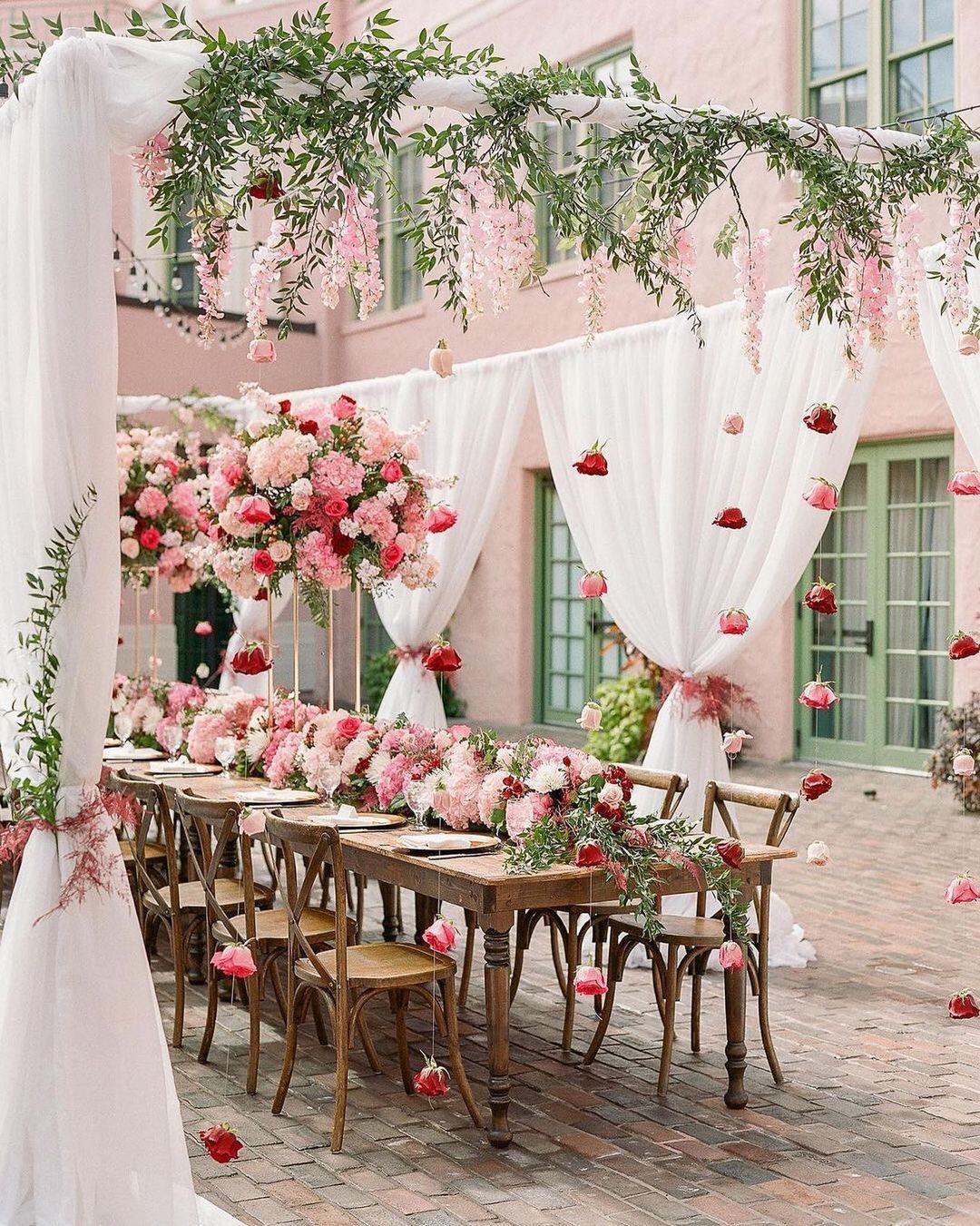 Image via SF Wedding Photographer
Make it pink and match it with your outfits! Pink is such a pretty bridal shade and looks equally wonderful in decor. Use different shades of it and make sure your sit-down setup looks dreamy but warm. 
Using Natural Landscape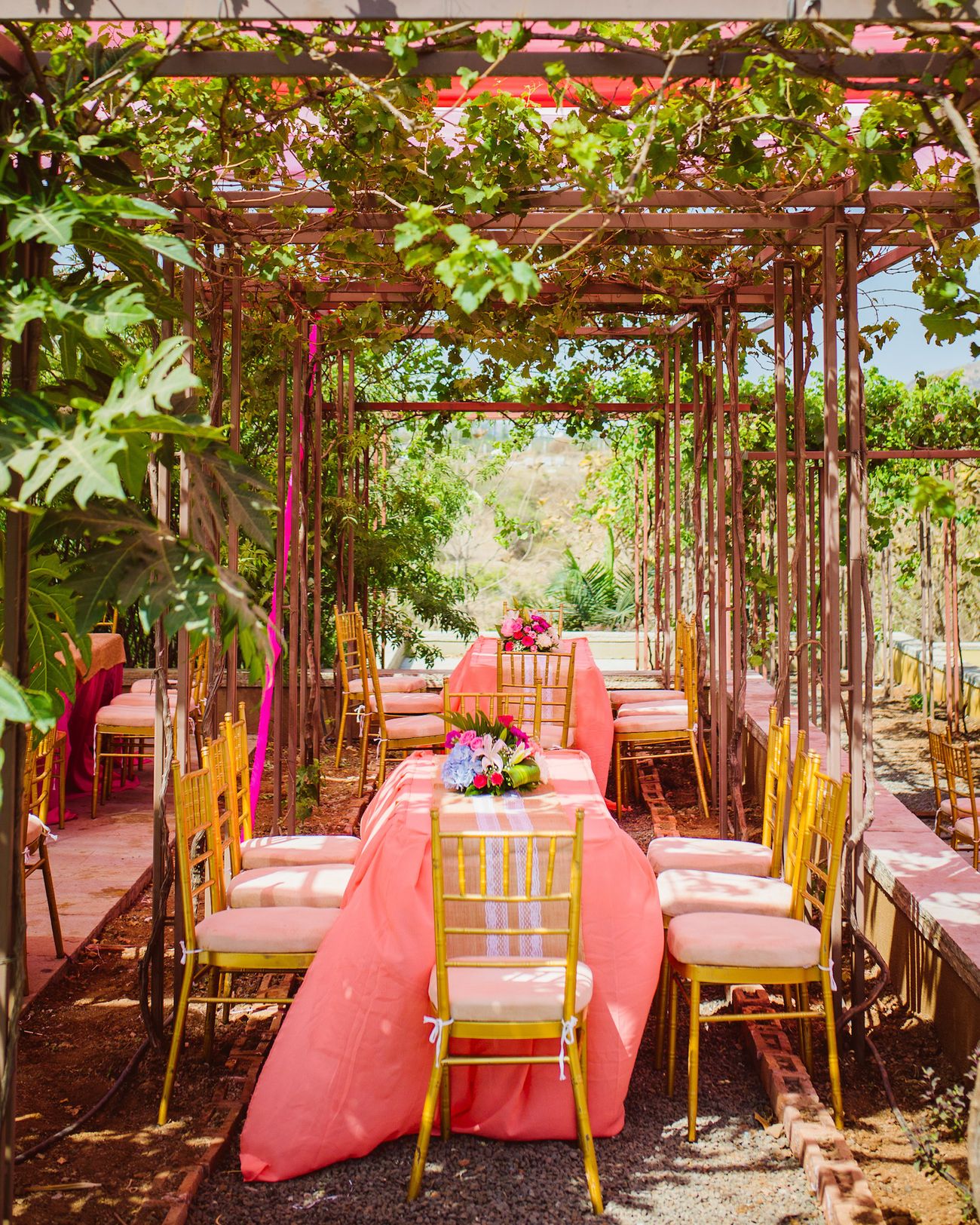 Image Via Taseer & Asad 
When you've got trees and a garden, use them to your advantage. Set up the sit-down dinner around the natural landscape. You can drape it in contrasting colours and it will look absolutely beautiful in pictures. 
Keep It Classic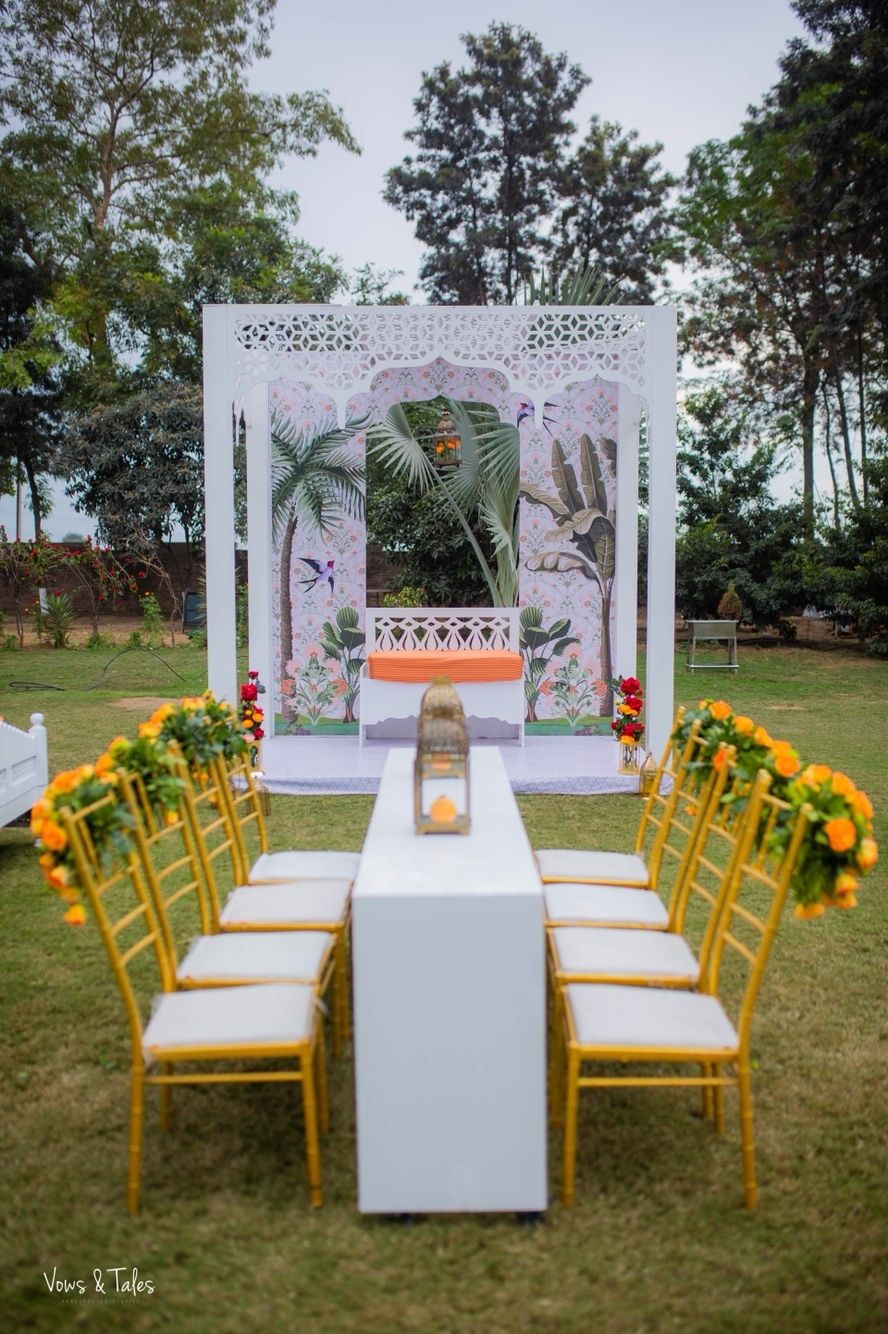 Image Via To The Aisle★ 5 & Vows & Tales★ 5
A plain white setup with a pop of gold makes this classic setup a must-save! The yellow roses on the chairs add a floral element that instantly elevates the whole look. 
Fancy & Pin-worthy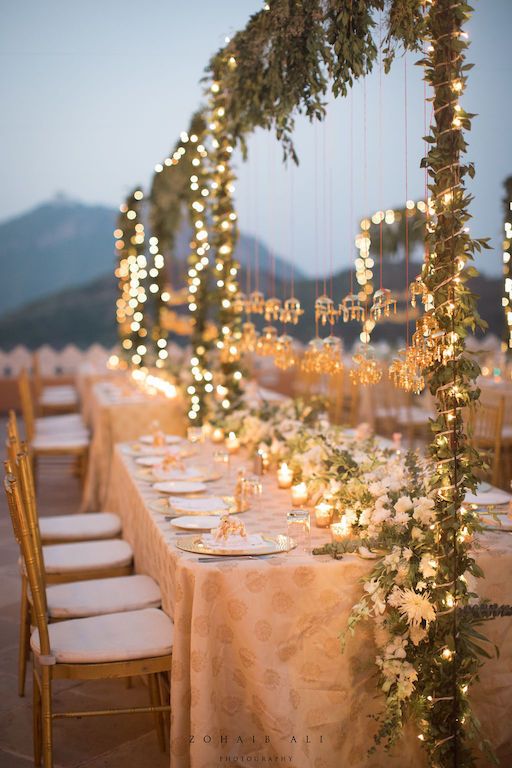 Image Via Oleg & Diipa
Just because it is an intimate setting doesn't mean it cannot be right out of your Pinterest wedding mood board. Start with a few green elements, glam it up with gold-tinted cutlery and add a tinge of Indianess with kaleeras or bangles as part of the decor! 
Add Flair With Rustic Touches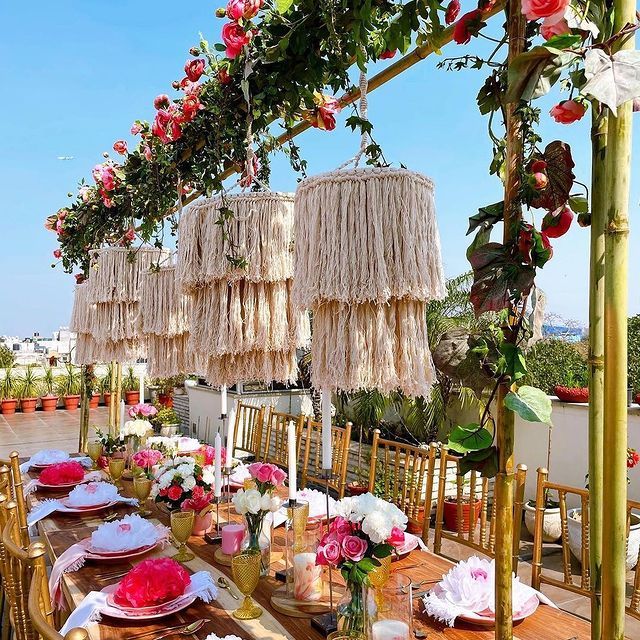 Image via F Six
Wanna go rustic but still be all elegant? This setup is perfect. Golden accents with coloured cutlery, perfect table setup with macrame ceiling and vines all around! This will be an idyllic setting for your rooftop coronial wedding. 
A Pastel Paradise Worth Gramming!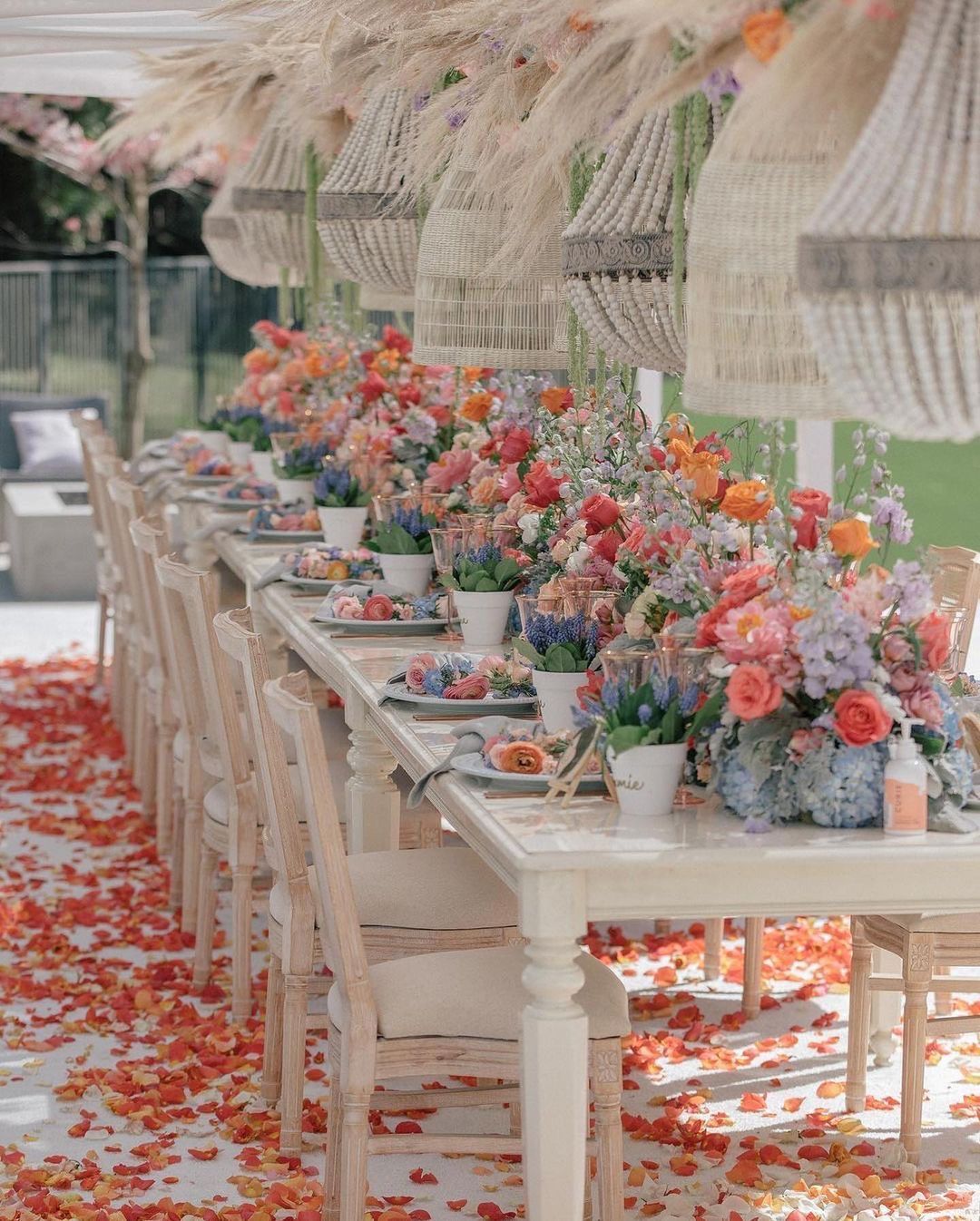 Image via Guerdy Abraira 
We are in love with this gorgeous pastel setup. A hint of tangerine provides a beautiful contrast while over-the-top ceiling decor sets the tone as glam and super grammable! 
A Cozy & Chic At-Home Setup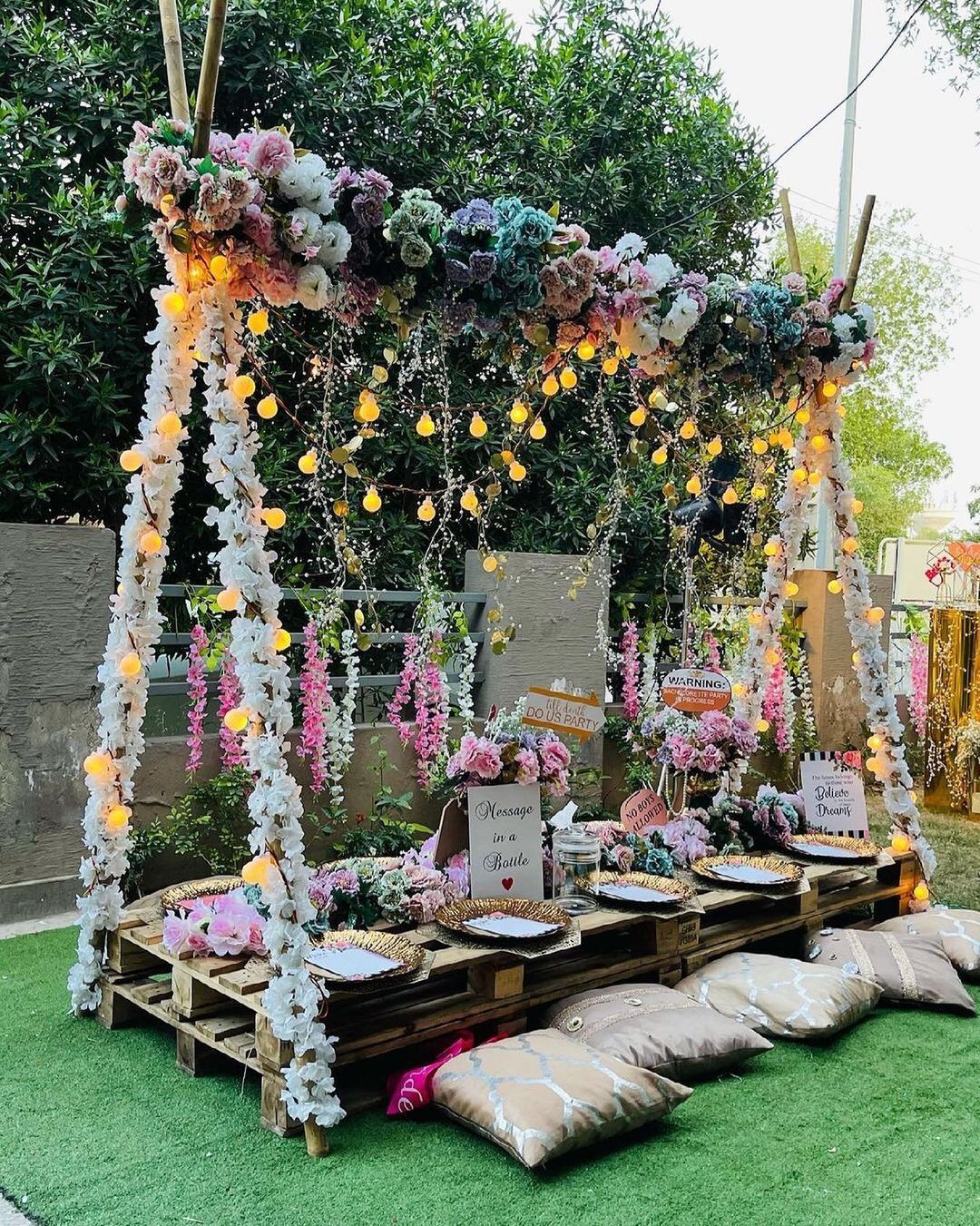 Image via Zeal & Zest Events
Oh now, this is a perfectly cozy setup to have for your intimate wedding. Cushions on the floor, rustic tabletops, and just everyone sitting around, laughing while munching on some paneer tikkas! What more do you want? 
Beachy Backdrop & Floral Setups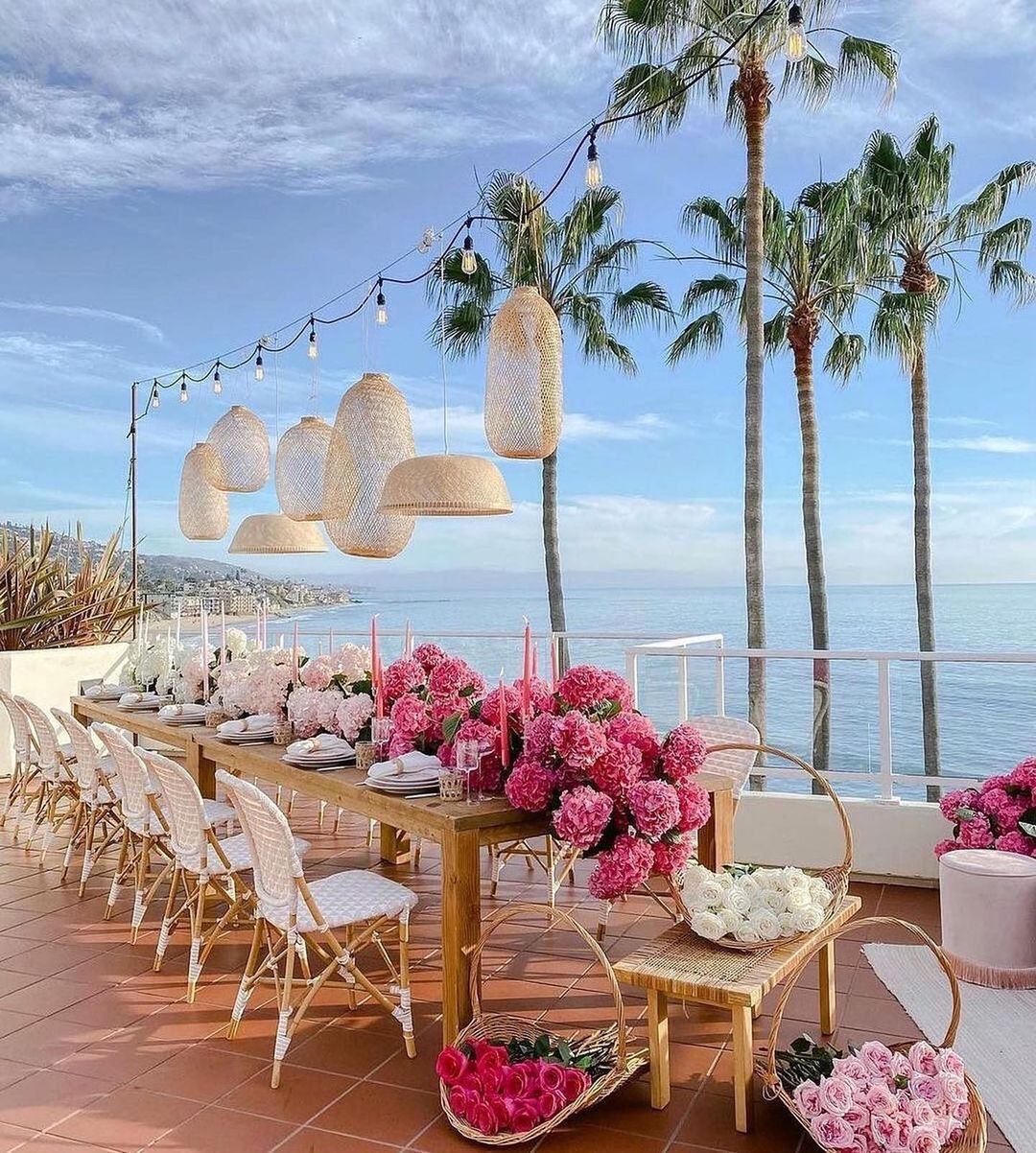 Image via Amber Lily & Samantha Leigh
Ok, imagine an intimate wedding by the beach, with your closest friends and family attending. Now imagine one big table, cane decor, and gorgeous flowers all around while you sit and celebrate your union with everyone in attendance! Sounds perfect, right? 
We love each and every one of these, but which one is your favourite? Let us know in the comments.