Invitation Thursday: The Envelope Liner !
BY The WMG Bride | 14 Aug, 2014 | 2786 views | 2 min read
Its Wedding Invitation Thursday peeps. That's just the fancy name we like to call Thursdays where we talk about invitations!!!!! So if you are wondering what an "Envelope Liner" is, its actually something pretty common abroad , but not so much in India and we think you DEFINITELY need to check out some stunning envelope liners - because they REALLY make your invite pop. Even if you are going for a super simple, elegant card in an envelope- this is SUCH a beautiful detail that most people don't look at. What is an envelope liner? Its just the inside of the envelope when you open it. Sounds pretty silly right, but take a look below and you will see why you envelope liner can make a difference
The floral print Envelope Liner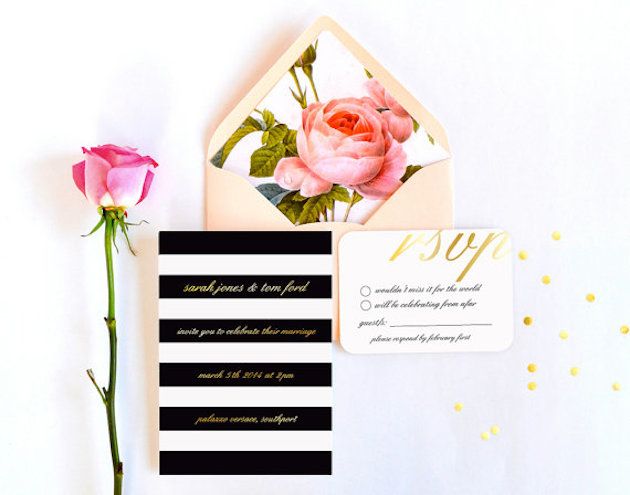 This stunning watercolor effect floral print envelope liner is gorgeous and would make a beautiful liner for the card from the girls side
Invitation by Daydream Prints via Etsy
The Metallic Envelope liner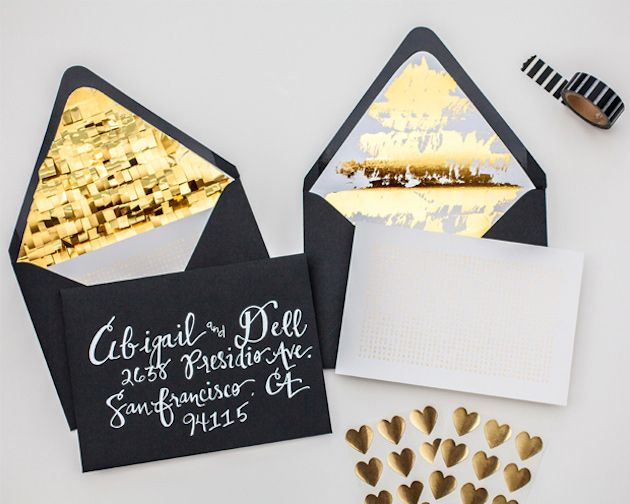 This unique envelope liner has goil foils shredded and distressed and stuck as an envelope liner. Sooo pretty- we love the little gold hearts as something to just throw inside your card as well.
The Lace Envelope liner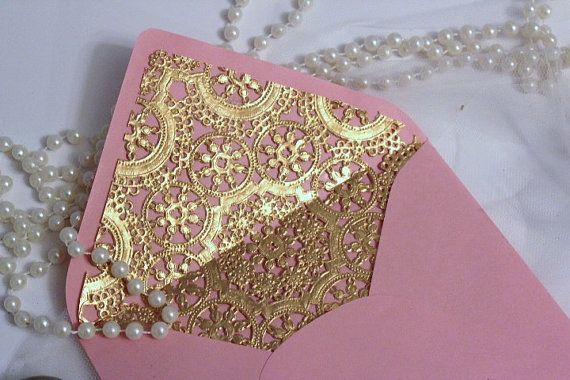 How gorgeous would this be for your invite? A liner of lace/ crochet in gold inside a pink invite.
Beautiful watercolor effect envelope liner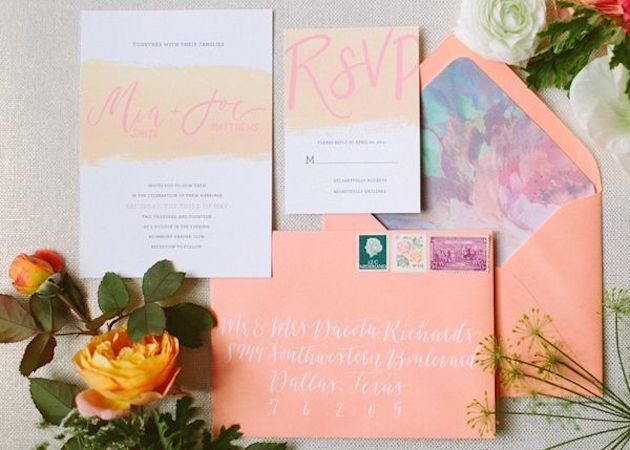 Invitation by The Weekend Type Photo by Korie Lynn Photography 
The Photo Envelope Liner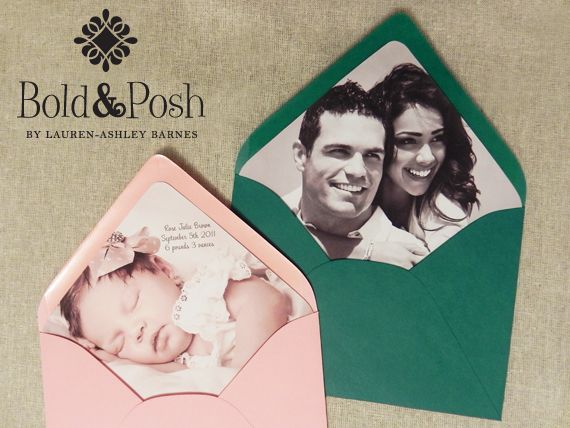 This could be cool too- a photographed used as an envelope liner
How to make your own Envelope liner
Find out your envelope size
Download the envelope liner template from here
Use these sizes and cut the same shape out of your favourite type of printed paper
Stick it inside your envelope as a liner, leaving some space on the edge
Game set match!
Dont forget to check out our
Invitation showcase
to find your dream invite designer