Jewelled Jadas That Add A Touch Of Royalty To Your Bridal Look
BY Meenu | 24 Mar, 2020 | 11 views | 2 min read
Are you the bride who is going for a braid as her bridal hairdo? Are you wondering to take the flowers route or maybe the stone billas? While baby's breath is sort of monopolizing the bridal hair accessories section check out these south Indian brides who opted for the jewelled jadas for their hair instead of floral ones!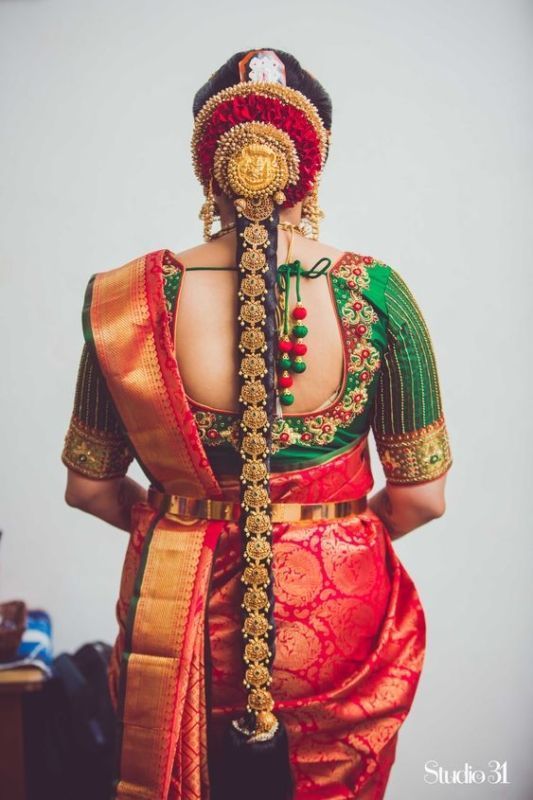 Image Via: Studio 31
The best thing about having a jewelled jada is that your hairdo will look perfectly in place all the time. If your wedding demands you to be in many places at the same time then this is a great choice.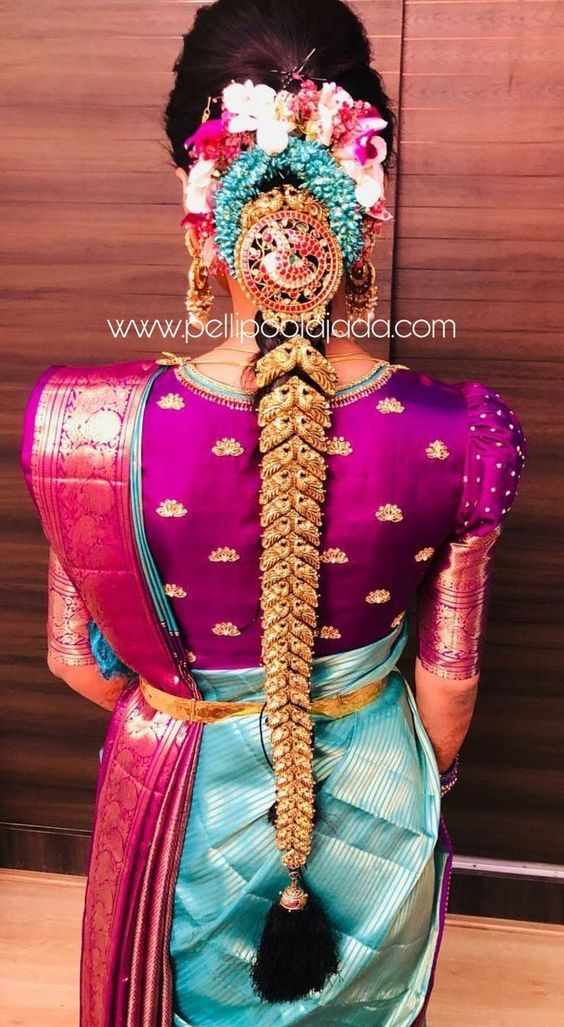 Image Via: Pelli Poola jada
If you are a bride who is allergic to flowers then a jewelled jada makes your hair look so bridal!!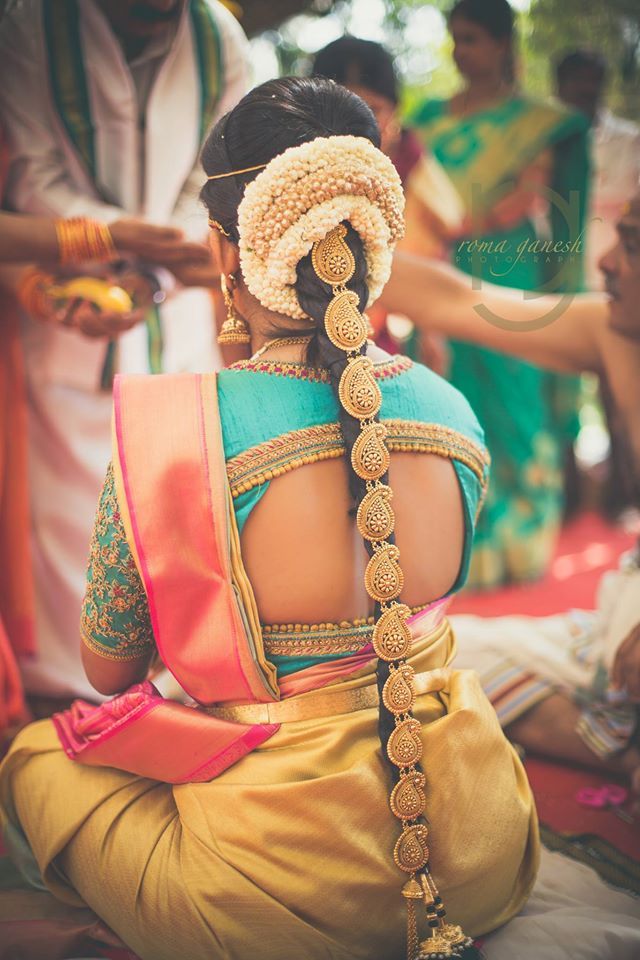 Image Via: Roma Ganesh Photography
The first thing that one would think is how heavy is this exactly? The choice is completely yours. The options to choose are endless. Right from a delicate jewel jada in gold or temple jewellery you can choose this heavy stone studded or fully in gold one.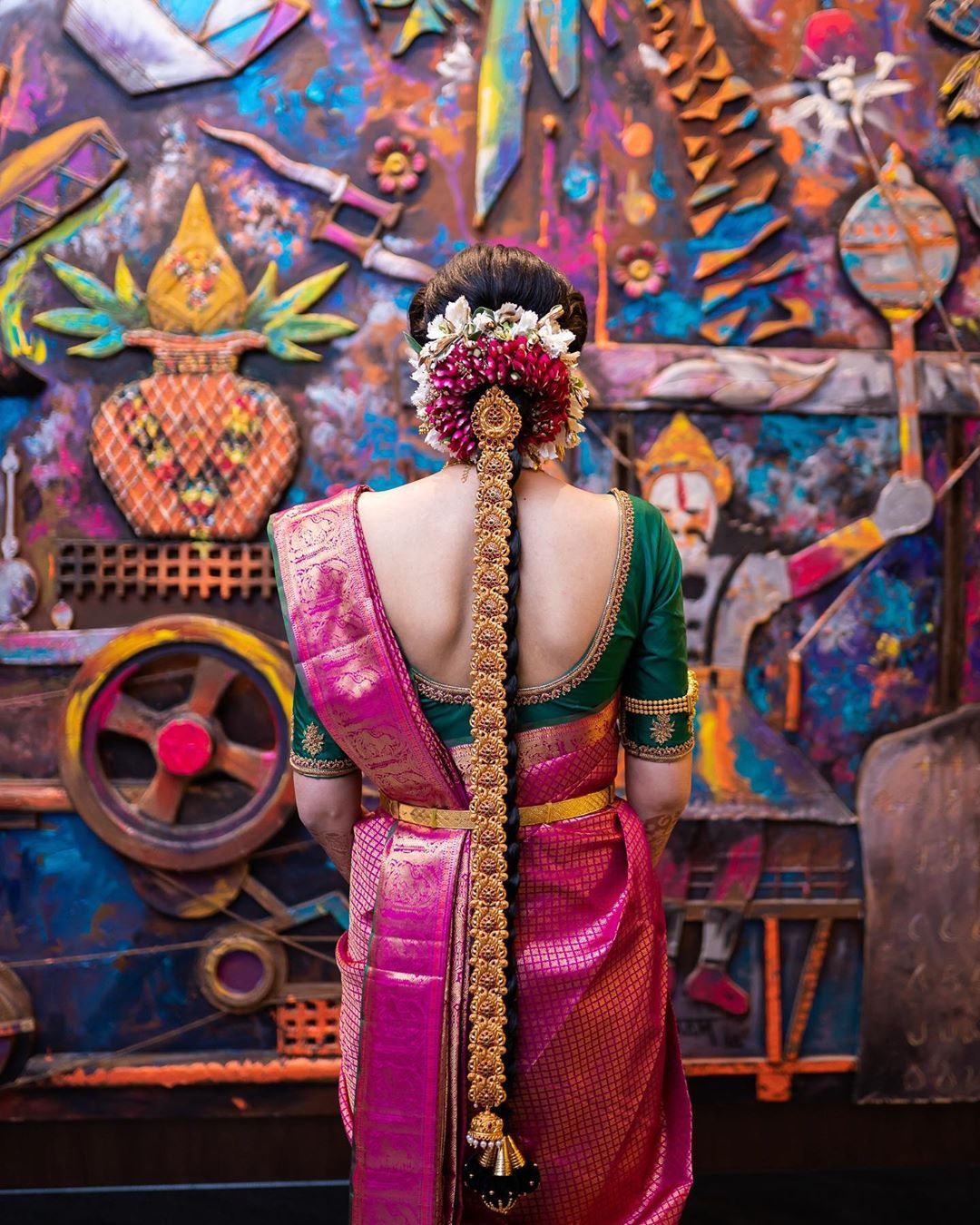 Image Via: Steff Hair and Makeup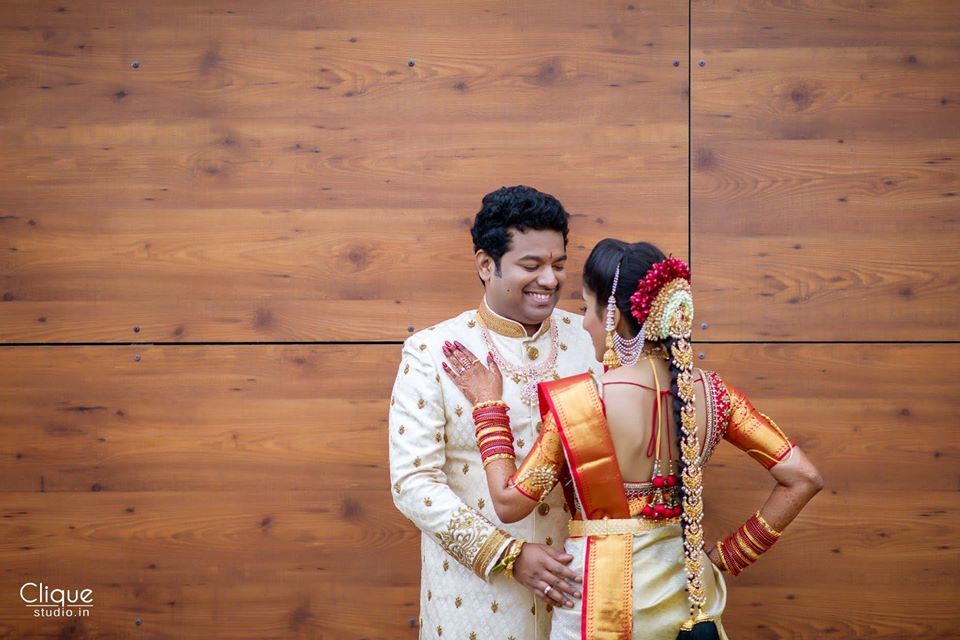 Image Via: Clique Studios
If you are not looking for anything heavy but yet would want this you can choose a jada that is a little delicate so that you can wear the jada but yet not get annoyed by its weight!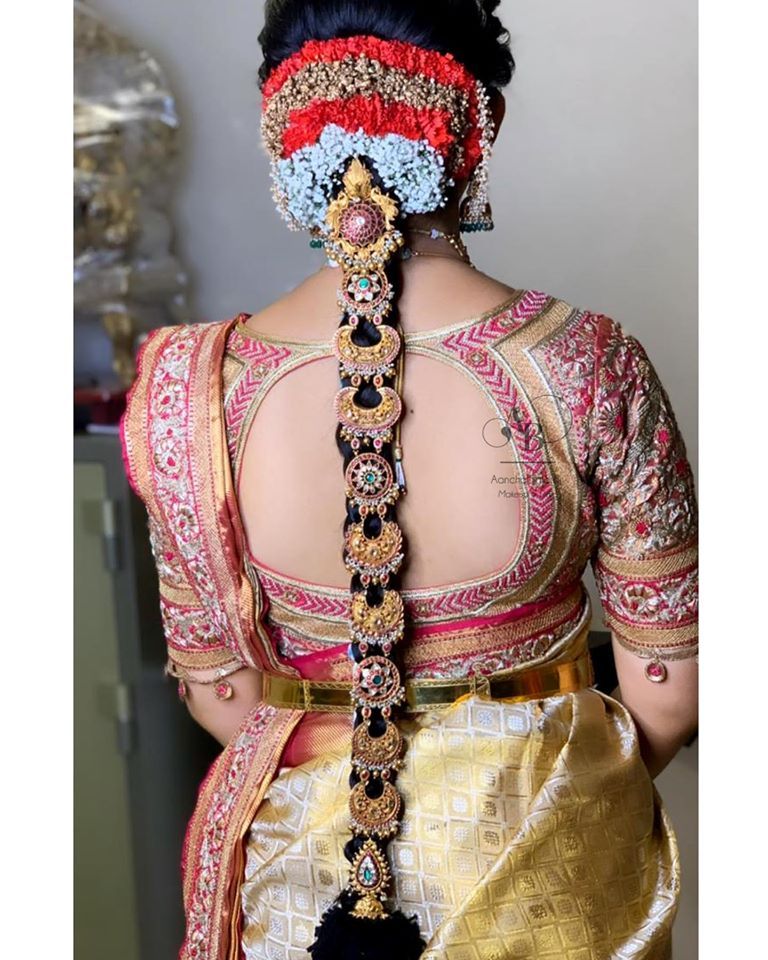 Image Via: Makeup By Aanchal Balaraj
Instead of a complete covered gold jewelled jada check out these jadas that has been crafted to look like the legs of a braid.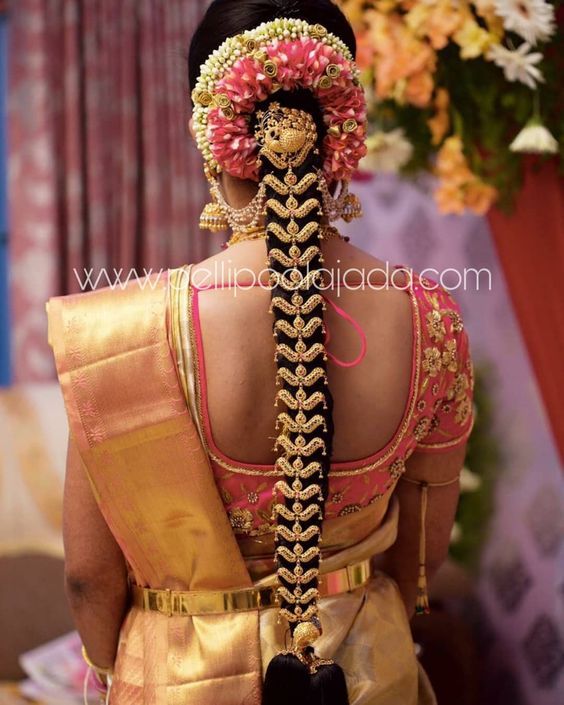 Image Via: Pelli Poola jada
These are some pointers if you are choosing this jewelled jada for your bridal hairdo. Do not add way too much fresh flowers in long strands. It will take away the attention from the jada. Based on your hair length and thickness choose the jada. Opt for antique finish or stone studded jadas to give that unique look.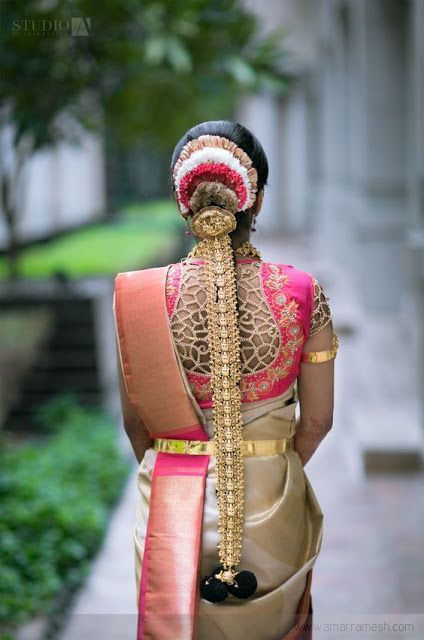 Image Via: Studio A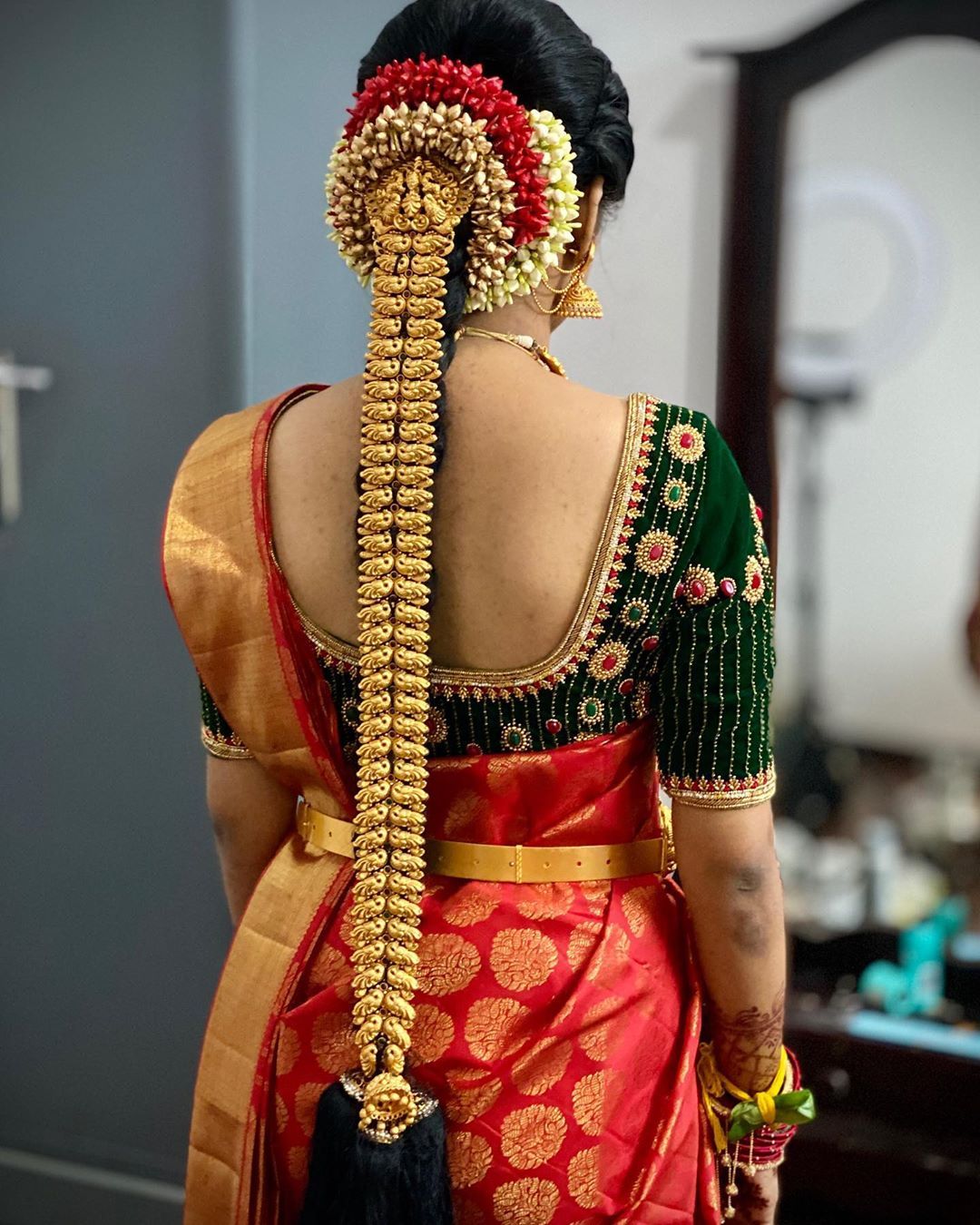 Image Via: Bloom Bridal Studio
Try it out before you debut the jewel jada on your wedding day to make sure you are comfy with it.