Just Engaged? The First 10 Wedding Planning To-Dos To Get Started On!
BY Apoorva | 18 Apr, 2017 | 502 views | 3 min read
Yayyyy! You just got engaged. We know, that feeling of that ring on your finger is giving you butterflies in your tummy, isn't it? Before you start planning anything – you should take a deep breathe because the world you are planning to dive in will leave you breathless. Yes, its that exciting! But you don't need to worry, we have it covered. Here is the perfect to-do list that you need to have after you are just engaged!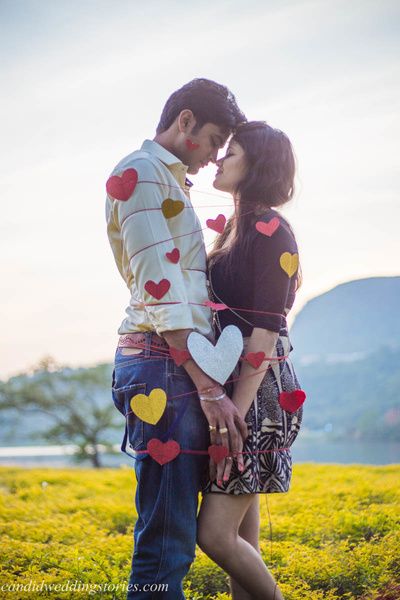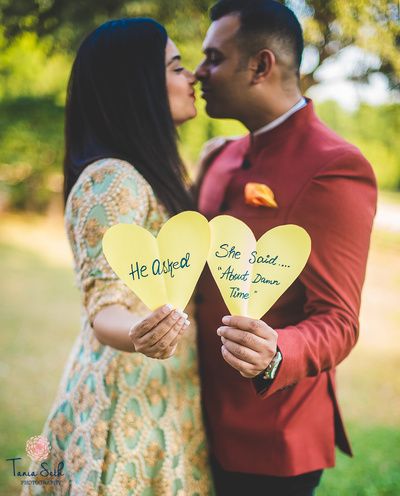 Images via Candid Wedding Stories★ 5 & Taaniyah Seyth Photography★ 4.8
Instagram a ring selfie
– Before the serious stuff starts...lets get the vanity stuff out of the way shall we? Here are some creative
engagement ring selfie ideas
Pick Your Venue, and then date (in that order!)
- Now that you have your budget and guest list settled, it's time to pick your
wedding venu
e. Where you wed can dictate a lot about the wedding—from the date to the dress code. Also, keep in mind the season when you pick a wedding venue. You don't want to risk an outdoor wedding in June!
Download Apps & Start your checklist
 – The WedMeGood app has a planning checklist that can help you with monthly items you need to tick off ! Get that started today !
Start a wedding whatsapp group
: Add in your mother, sister or whoever else is going to take key decisions with you. Specially if you work in a different city, adding them in a group ensures you can quickly share a photo or ask for their suggestions when needed.
Budget, budget, budget
– Weddings vary from size to number of guests to venue. In almost all Indian weddings, parents sponsor or pitch in some form. Sit down and understand what kind of budget you have, likewise you can start planning.
Make your wedding guest list
– You don't want to have to cut out people after you book the venue, don't you? Making a guest list, atleast a rough one, will give you an idea of what kind of venues you should look at. If your reception is going to have 1000+ guests, a lawn or outdoor venue is more viable. Make an A & B list. On the A List, put people who will absolutely be invited. On the B List, put guests you would love to have, but who might not make the cut depending on budget and venue size. You will also understand what kind of wedding you can have given the amount of people you want to invite.
Consider a wedding planner
- If you're a super-busy couple, have demanding jobs or have big (read: complicated) dreams for your wedding weekend, then you should hire a full-time wedding planner to help you prepare your entire event. WedMeGood is your online best friend as you plan your own wedding!
Hire Primary Vendors
– If you want a certain MUA or a photographer only, then you better book them fast. Some vendors get booked even a year in advance. Yes, it's that crazy!
Start Shopping
– This is the favouritest part of any bride's wedding planning routine! You might not want to pick your wedding lehenga before all the major details are fixed but you can start building your trousseau or start shopping for the smaller functions!
Breathe
- Have fun, relax, and enjoy being engaged. The next few months are going to be stressful, exciting, and full of emotions, so try not to lose track of why you're doing this: because you're in love and are making a big, romantic commitment to one another!