Makeup Artists Reveal: The Ideal Pairing For Lipstick Shades And Lehenga Colours!
BY Apoorva | 07 Jan, 2019 | 3840 views | 3 min read
Makeup and bridal lehengas are complete BFFs on the wedding day. But with the abundance of colours in bridal lehengas, brides tend to get confused on what lip colour they should opt for. Will red work on that bright red Sabya lehenga or should you go for nude? We asked the makeup geniuses to spill their makeup secrets to us!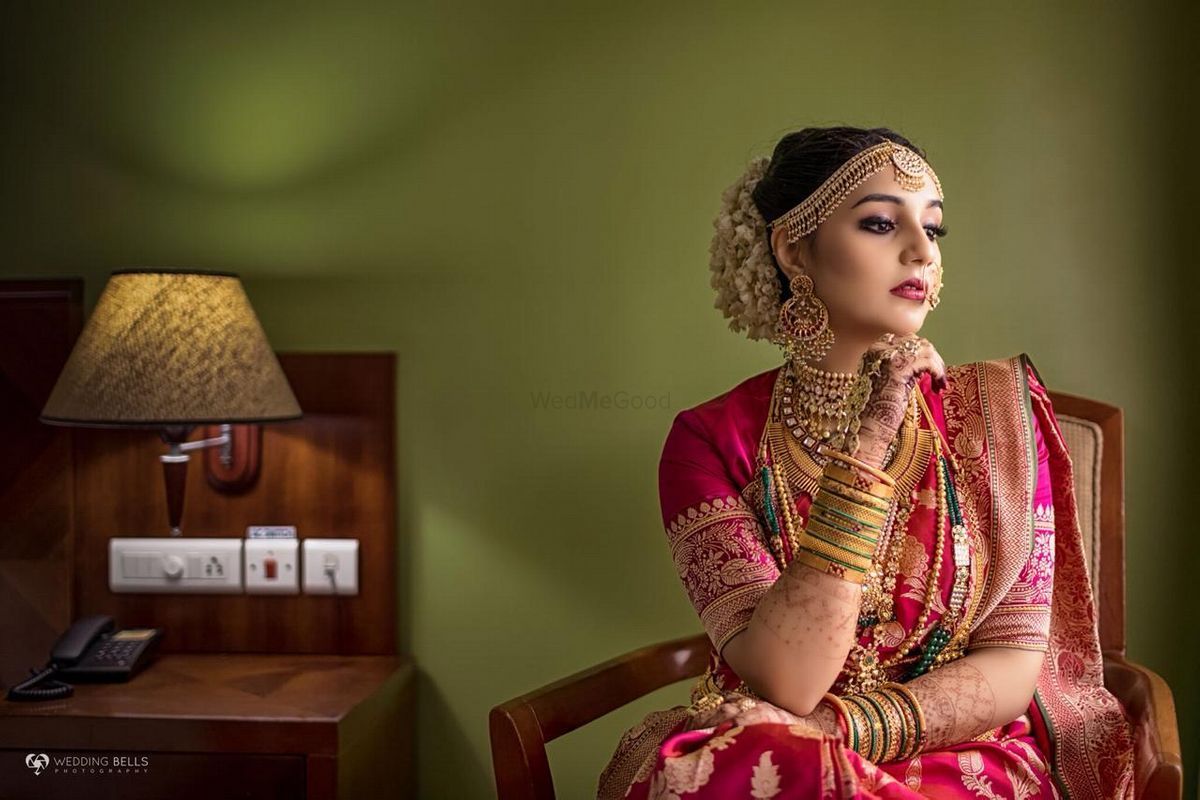 Image via Tony Makeup Artist★ 4.9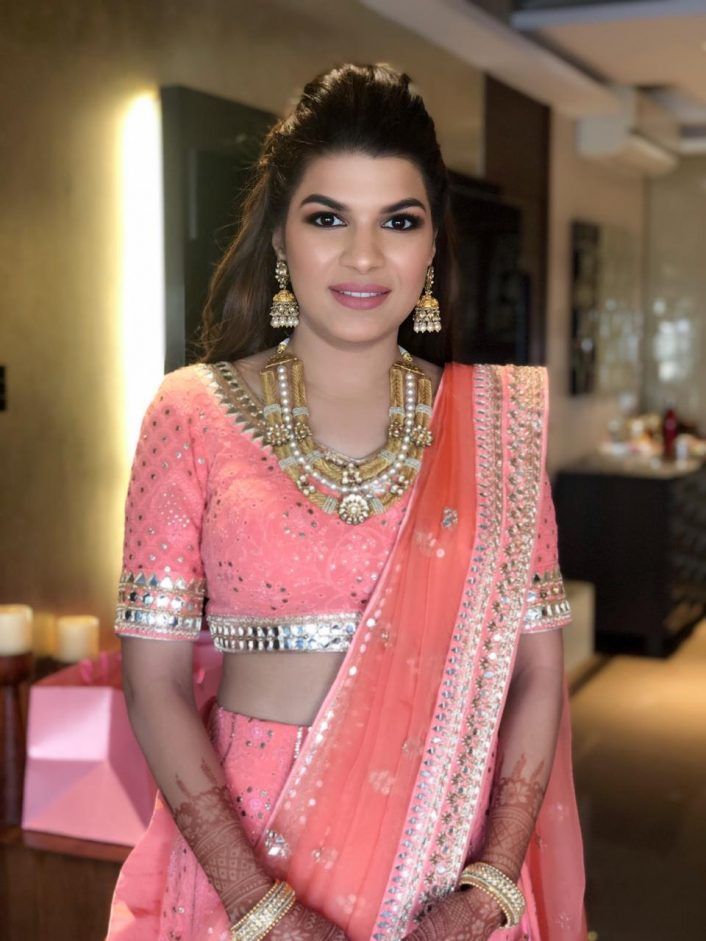 I generally prefer nudes and peachy shades to break the monotony of the full red lehenga. With pink lehengas i would suggest a nude pink or softer pink. Gold lehengas I would suggest a red or a deep maroon lipstick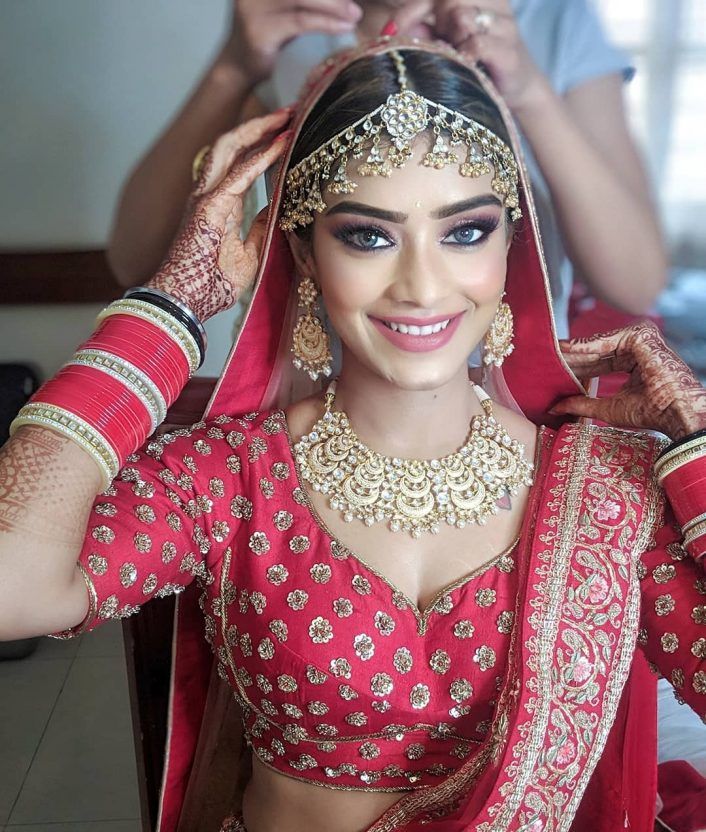 Lip colors are an essential part of a makeup look for a bride,balancing the entire makeup look as well the jewelry and outfit. We recommend nude peach or pinks to balance a bold eye makeup with wedding outfits colors of red,pink and gold,this will keep the look feature focused and enhance the overall look not taking the attention away from the outfits. The other shades recommended are a bold red for a red or gold outfit which can be wore in contrast with the outfit or to compliment the color palette uniformly. The time of the day and the location of the event indoor or outdoor is considered before decided the shade of the lip color.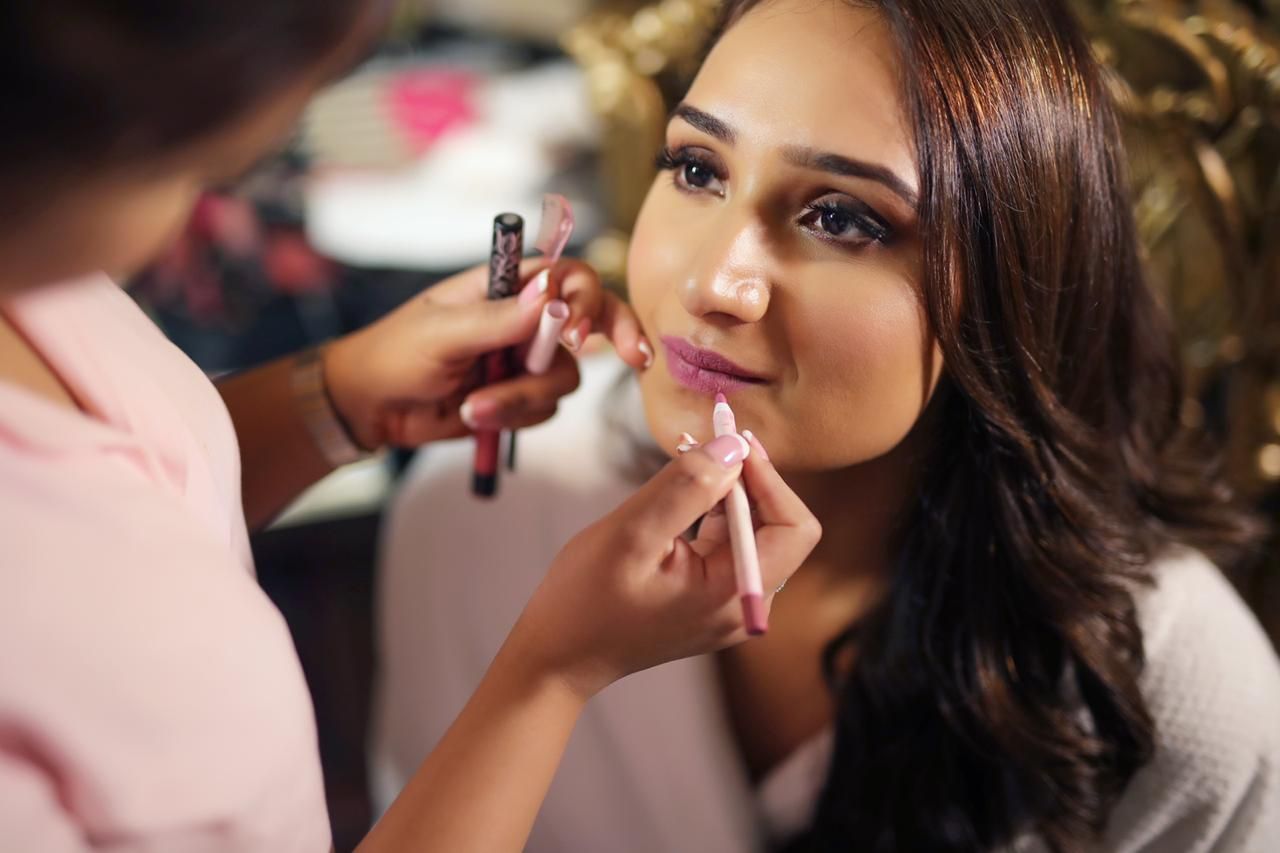 What stands out the most in a bridal look for me, is the right pairing of the lip colour against the brides outfit. For a red lehenga, it would be a no-brainer to go with a matte red lip as that is what a traditional Indian bridal look calls for, however opting for a nude hue with a slight sheen to it will accentuate the look just as much. As for a pink lehenga, I'd stray away from a hot pink lip and go with a pinky nude or a light pink colour instead, to avoid it from looking garish. As for a gold lehenga, the possibilities are endless. My top picks would have to be a burgundy or a red lip as these tints always add a whole new dimension to an all gold outfit.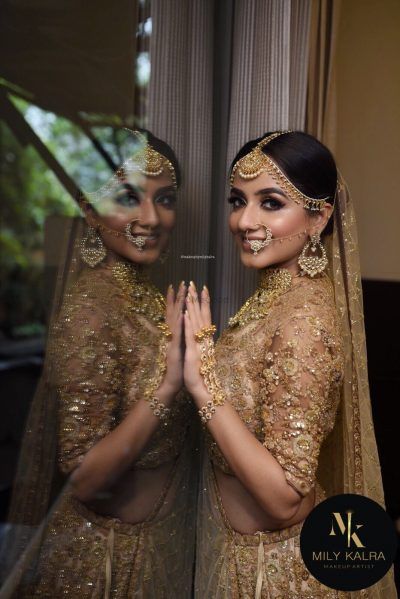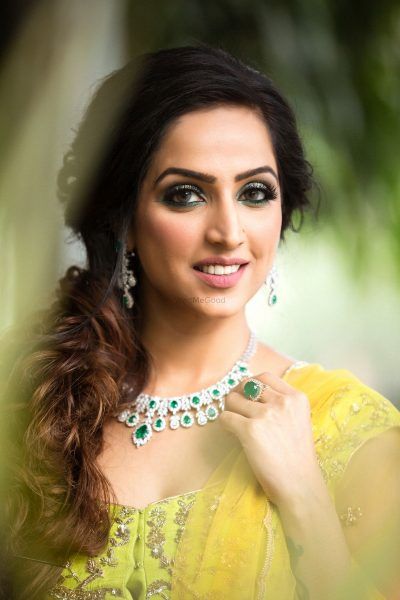 Image via Makeup By Mily Kalra★ 4.9 and Samaira Sandhu Makeover★ 4.6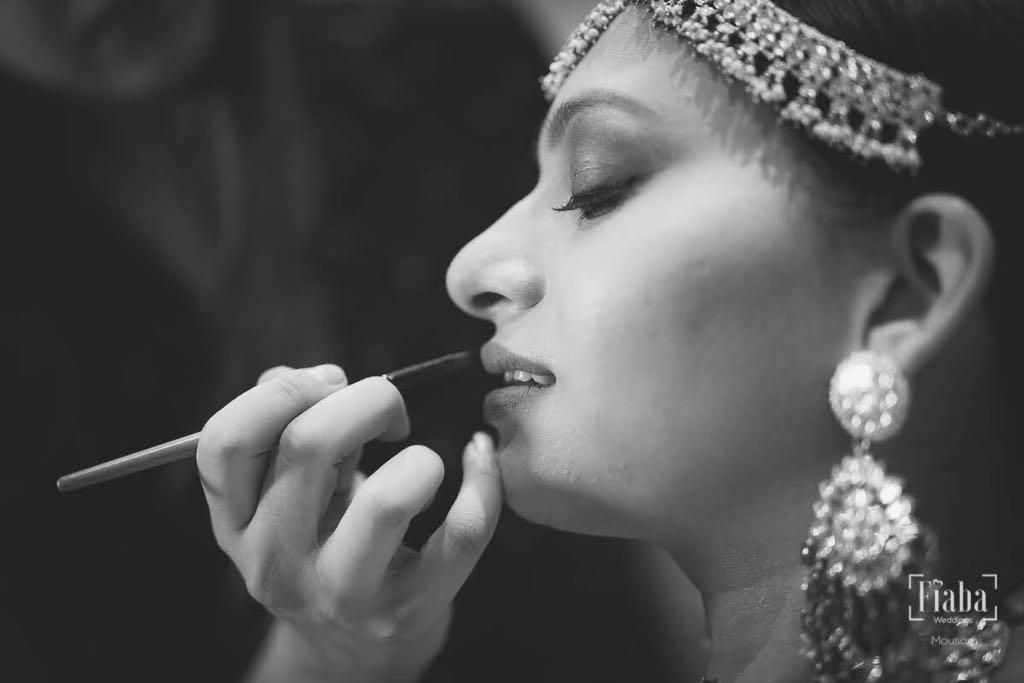 3 lipstick shades that I would go with for a bride wearing a red lehenga: the classic red (ruby woo from MAC). Or a nude like taupe by MAC. If she's in pink: I love my Meher from MAC and if I want a pop of colour I'd definitely go with gossip girl from Huda Beauty. If her outfit is gold: the classic red again or a beautiful pink like pink pigeon. A lot of brides nowadays have broken the myth of only reds and moved to nudes and pastels. I always customise my look based on the personality of the bride or mood of the event.
Makeup by Jamini says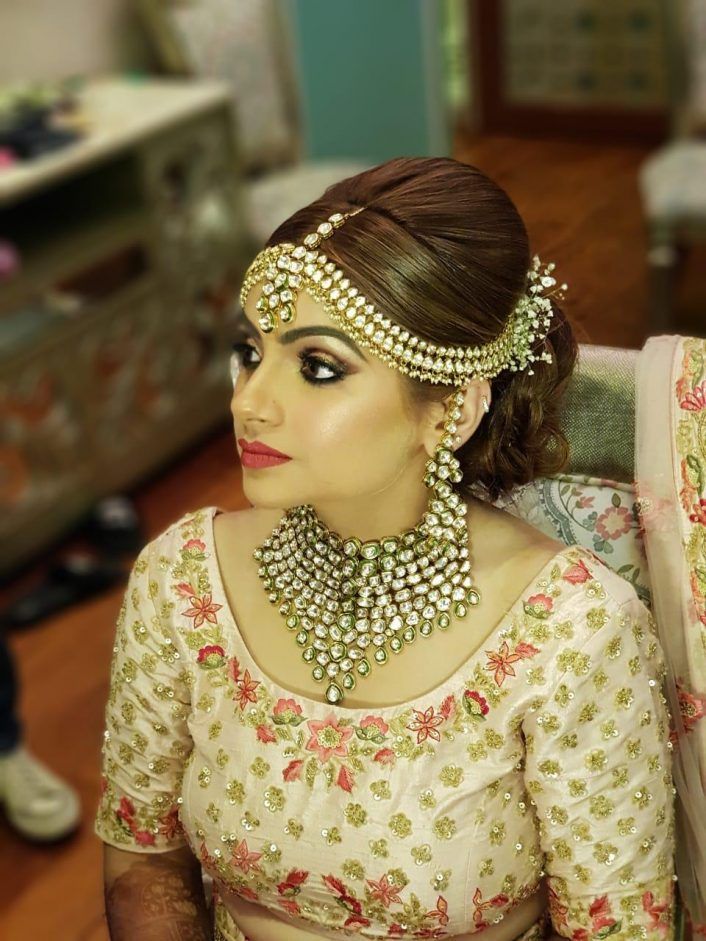 For a red lehenga, a red is the best choice (MAC Ruby Woo +Cherry Lip pencil from MAC). For a pink lehenga I prefer a nude pink lip (In anticipation MAC + Sephora No 13 Matt Lip Gloss). For a gold lehenga I would opt for a burnt orange or peach shade (M/Orange MAC + Huda Jet Setter for peach)