Minimalistic Delhi Wedding With A Bride In Resplendent Red!
BY Latha Sunadh | 05 Sep, 2018 | 3154 views | 6 min read
Just when we thought red is getting ubiquitous, we found a bride who used the colour oh-so-beautifully alongside her jewellery. The minimalistic wedding with orange and gold tones really upped the ante and we're mesmerised by the vintage floral additions, 70s chandeliers and sheer drapes. The venue, Jaypee Siddharth kept the soiree as fun as it comes while photography by Beginnings For You brought out the fun factor through their pictures!
Meet Nancy & Saurav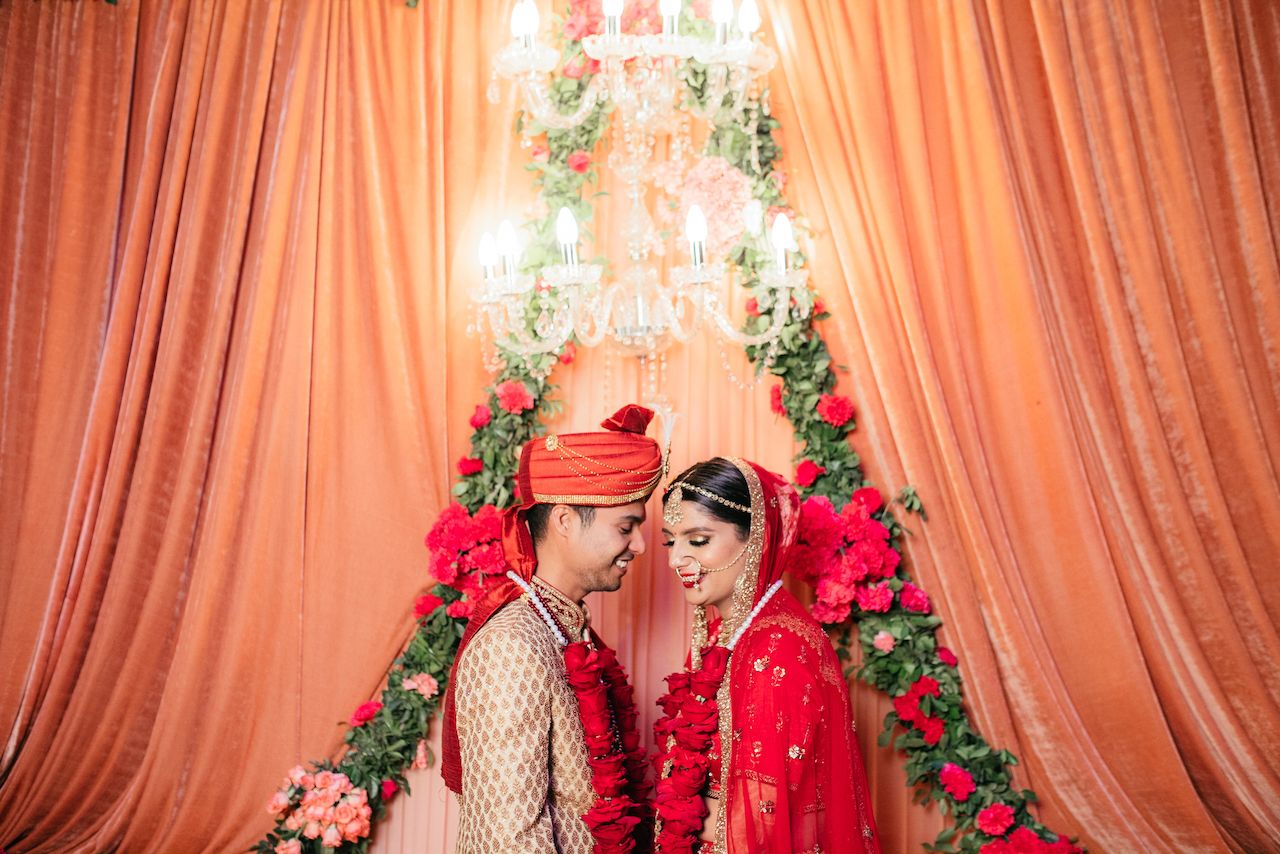 "We did our Bachelors degree from the same university in India but didn't know each other then. Then in 2014 I decided to apply for my Masters degree in Australia. I was not sure of the University of Melbourne was the right choice for me. I was looking for assurance from someone who had attended the Uni. That's when I found Saurav on Facebook through mutual friends. He was just finishing off and was in his last semester. We started talking and found out how similar we were with our goals, family values and approach in life. 
The moment I landed in Melbourne, Saurav offered to let me stay at this place while I found an  apartment to rent. We got to know each other a lot more during this time and ended up spending a lot of time between classes together. 
With so many common things between us, we couldn't believe we had only just met. It felt like the entire universe conspired to help us find each other and fall in love" says Nancy.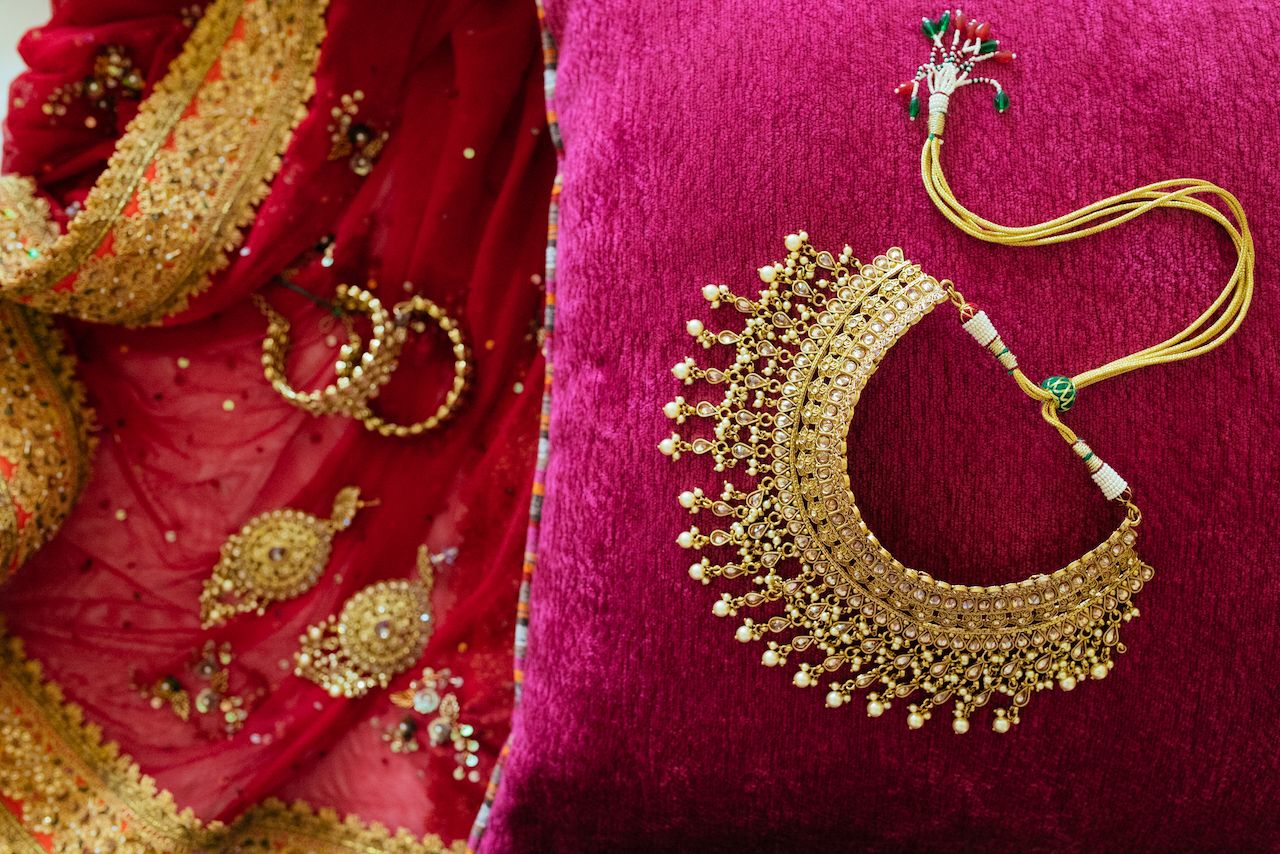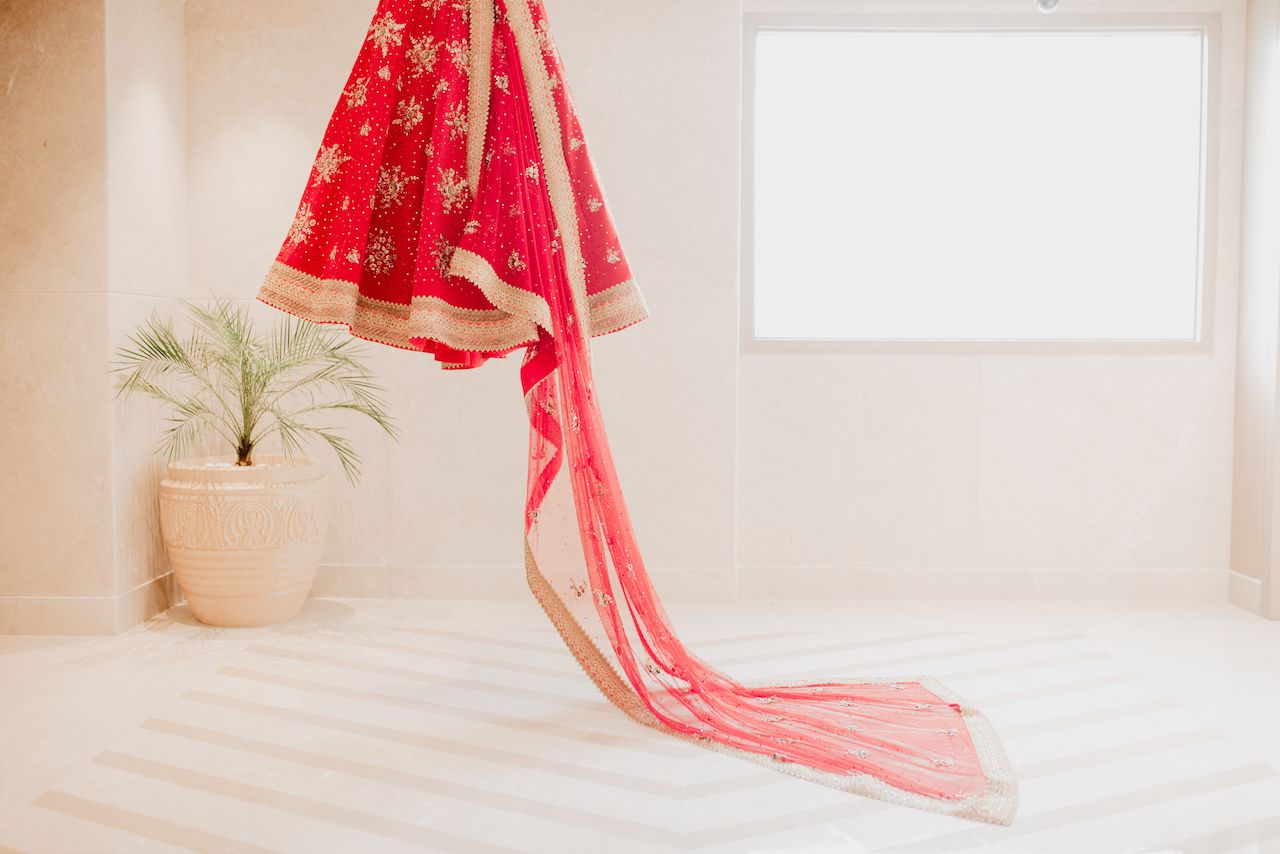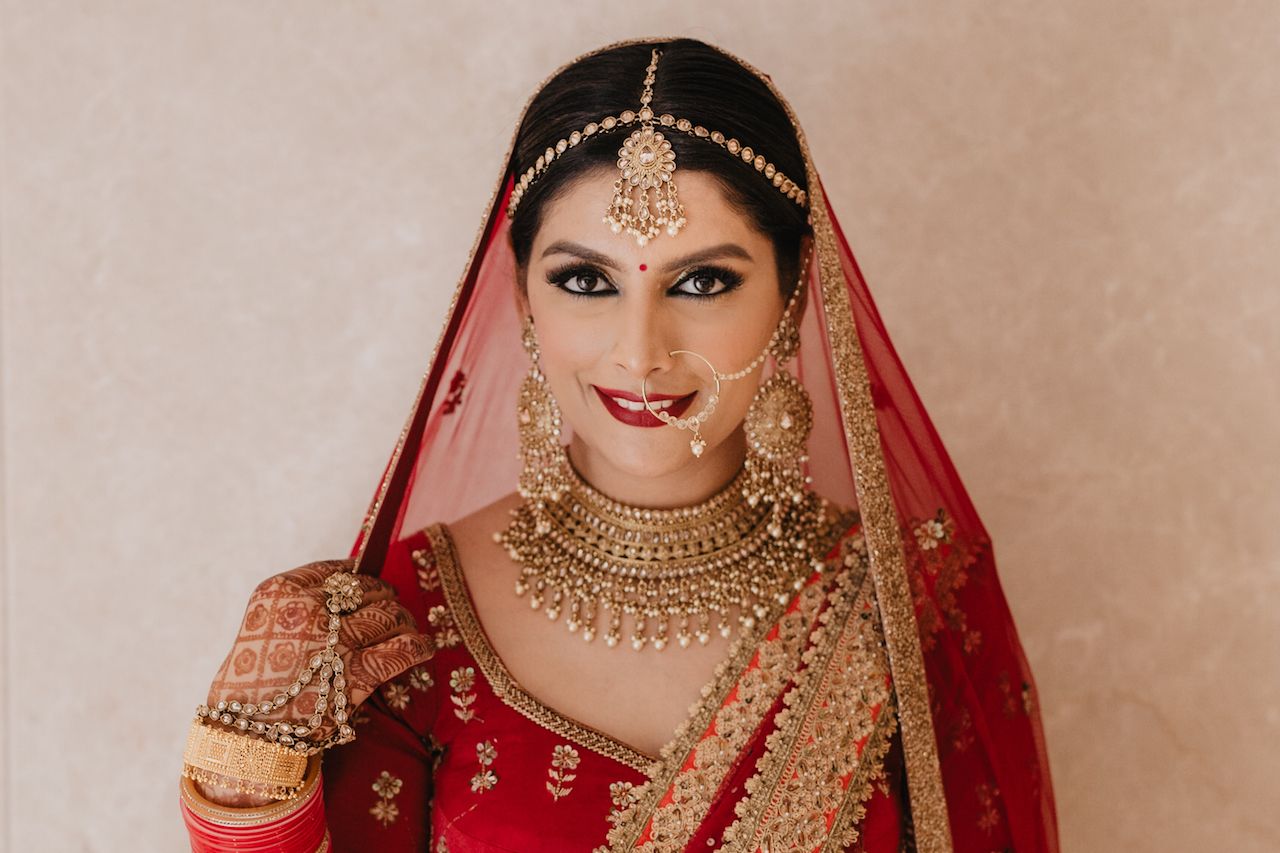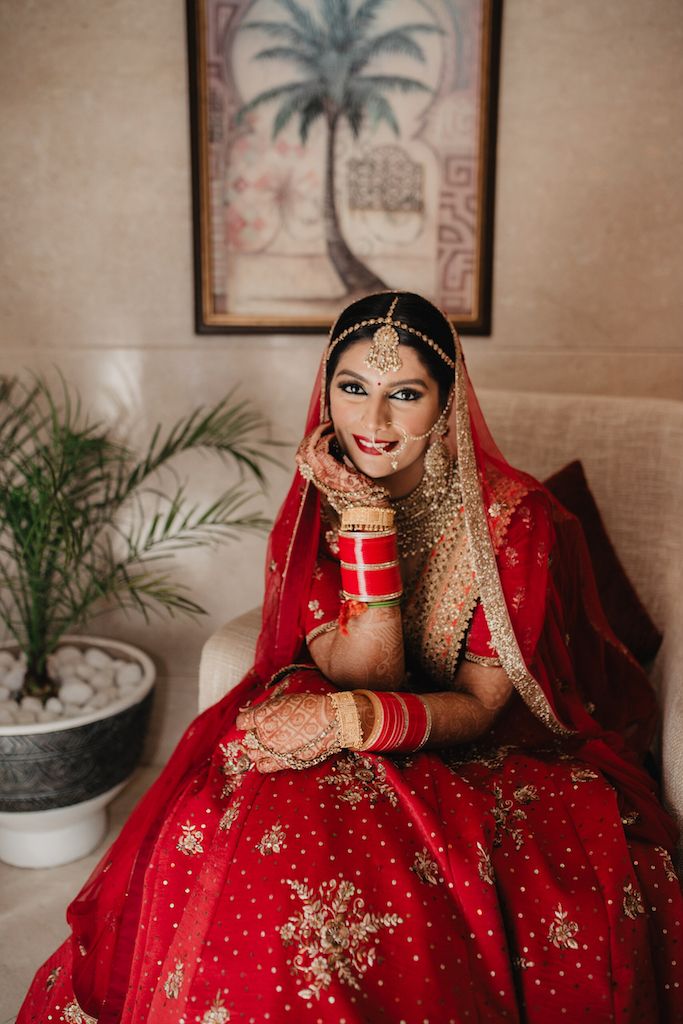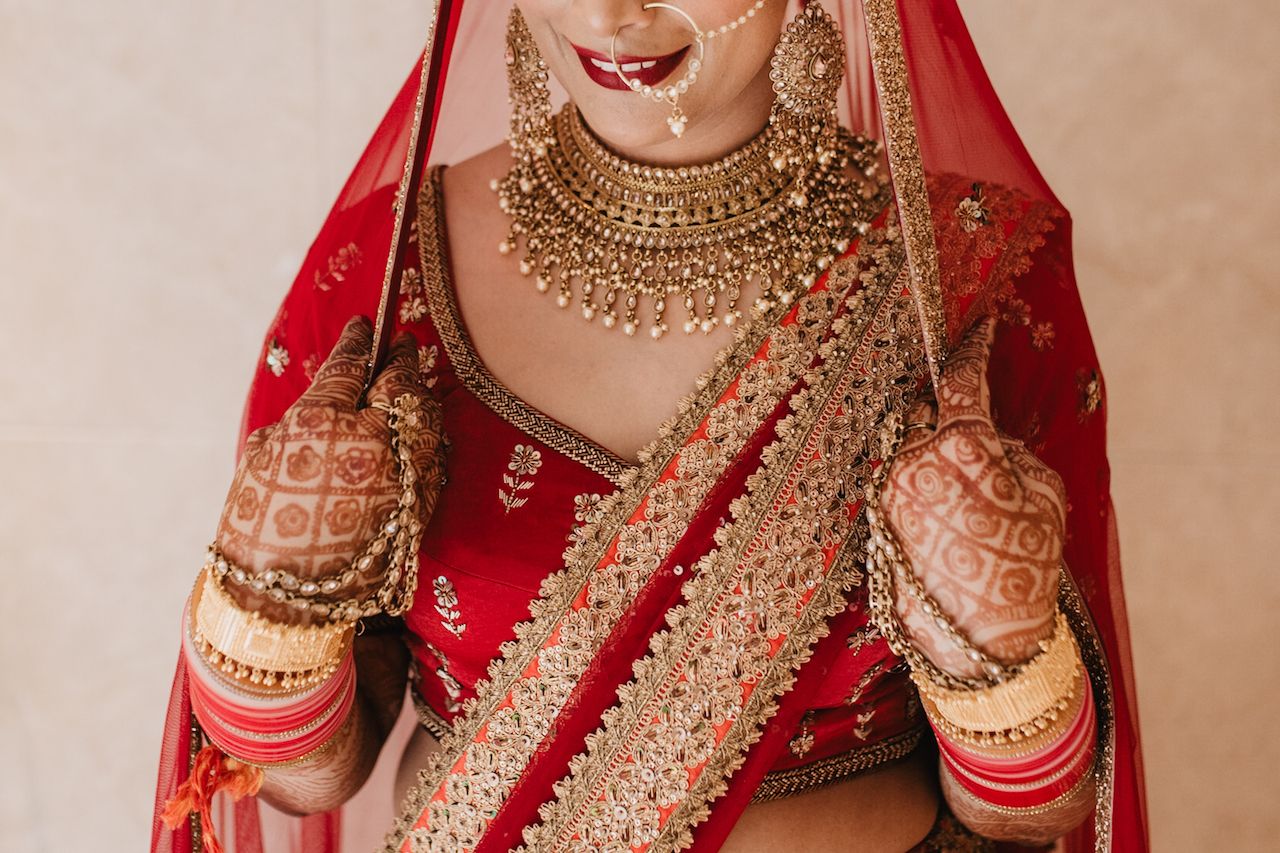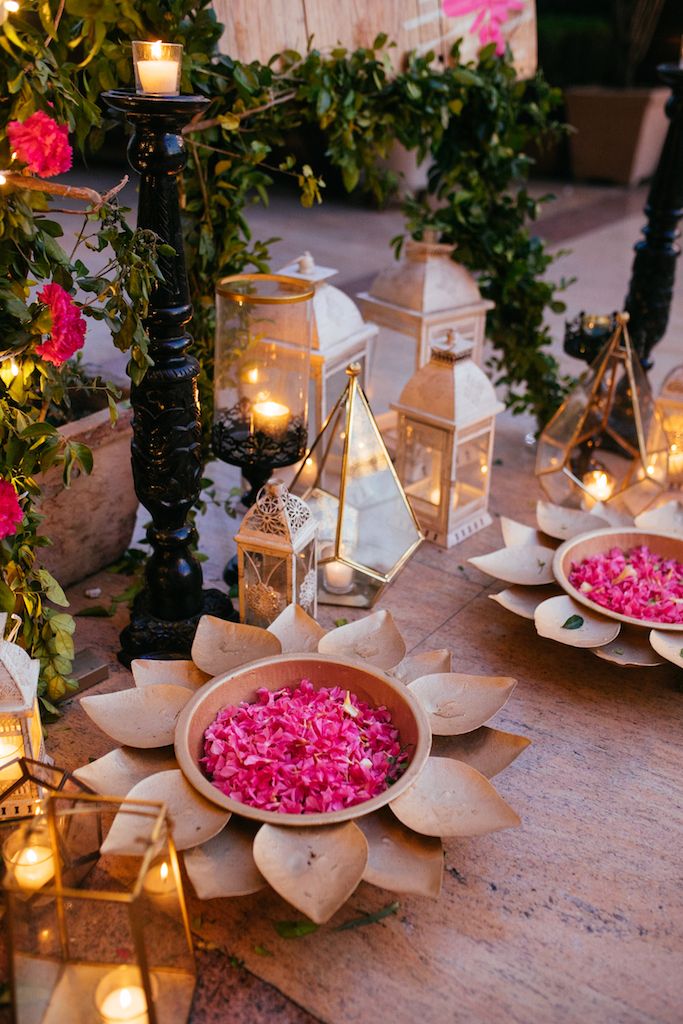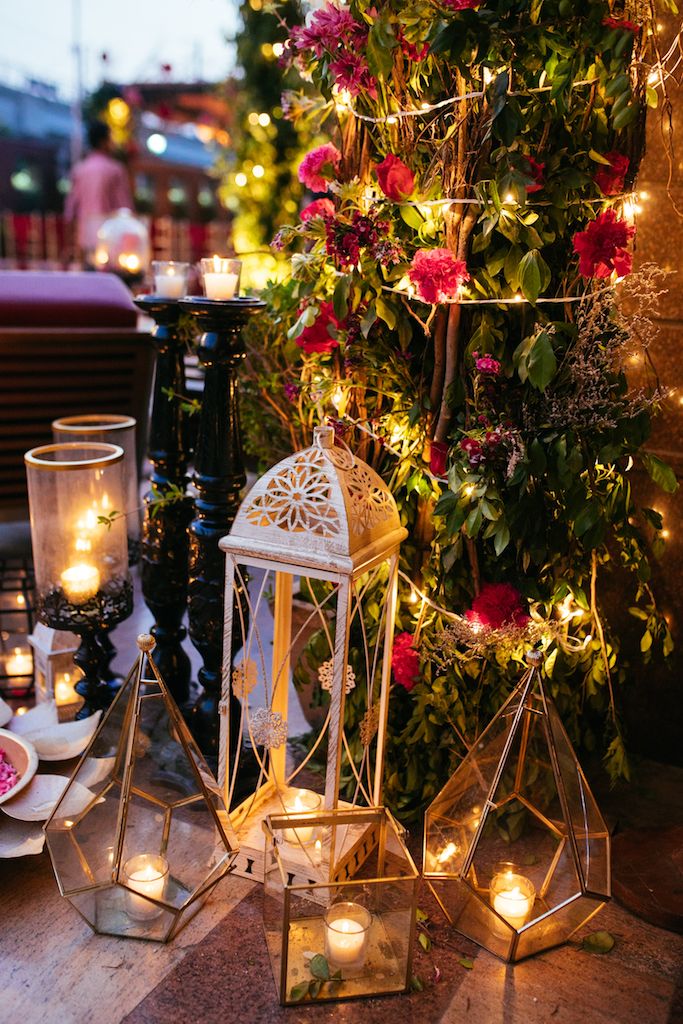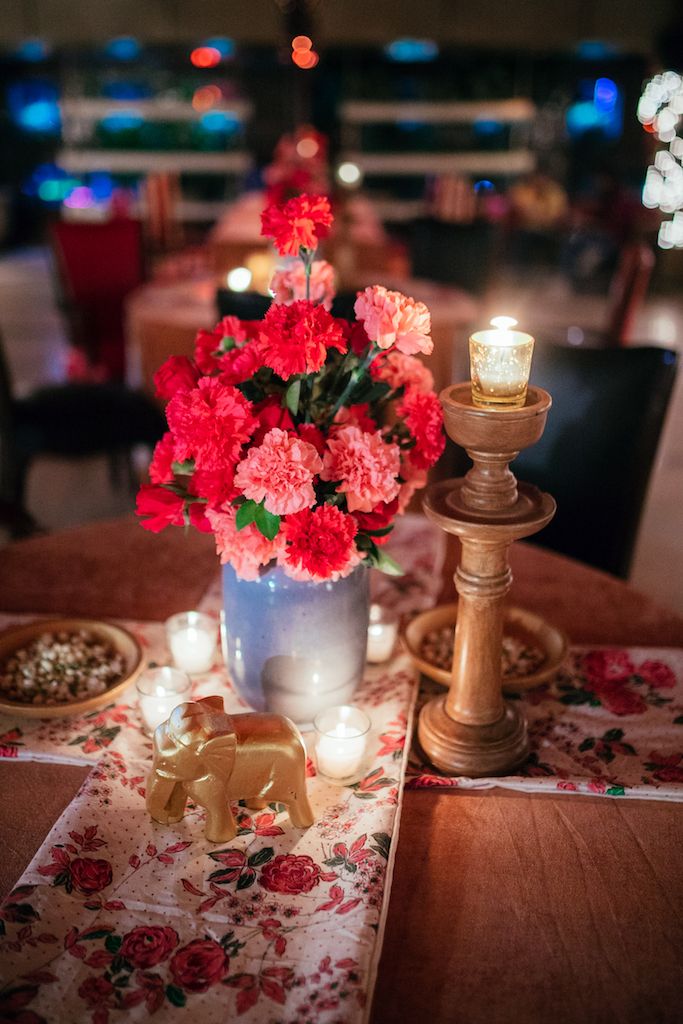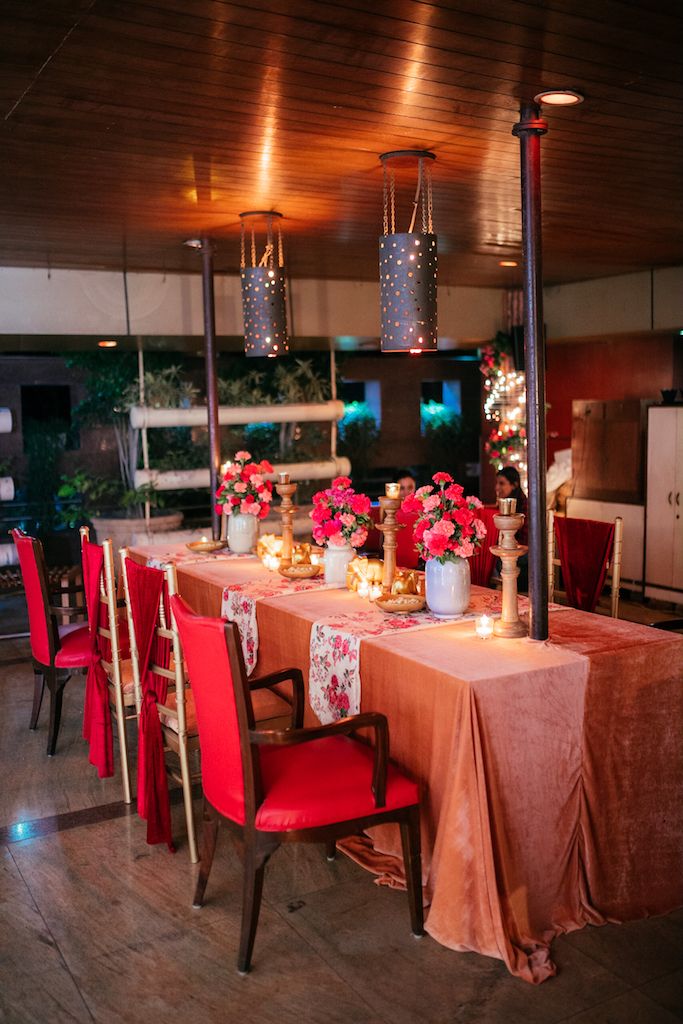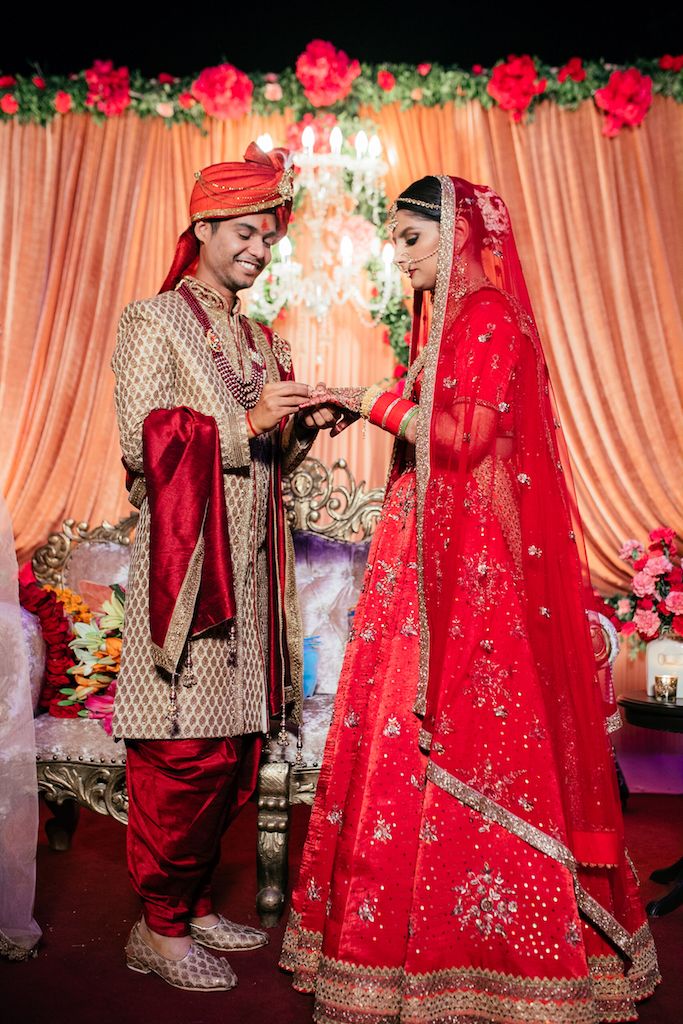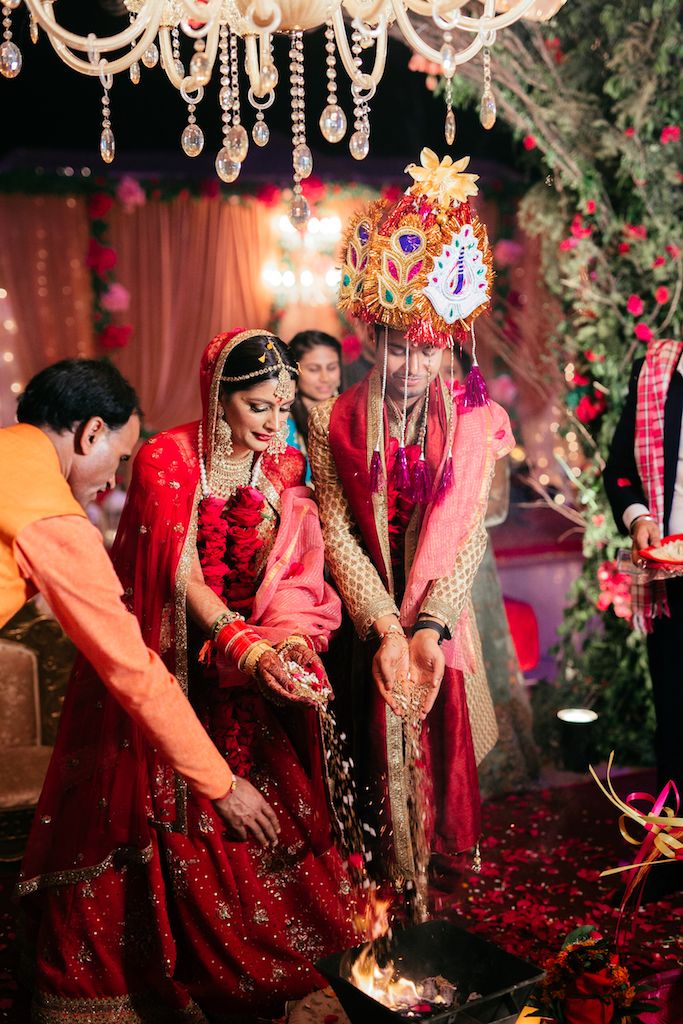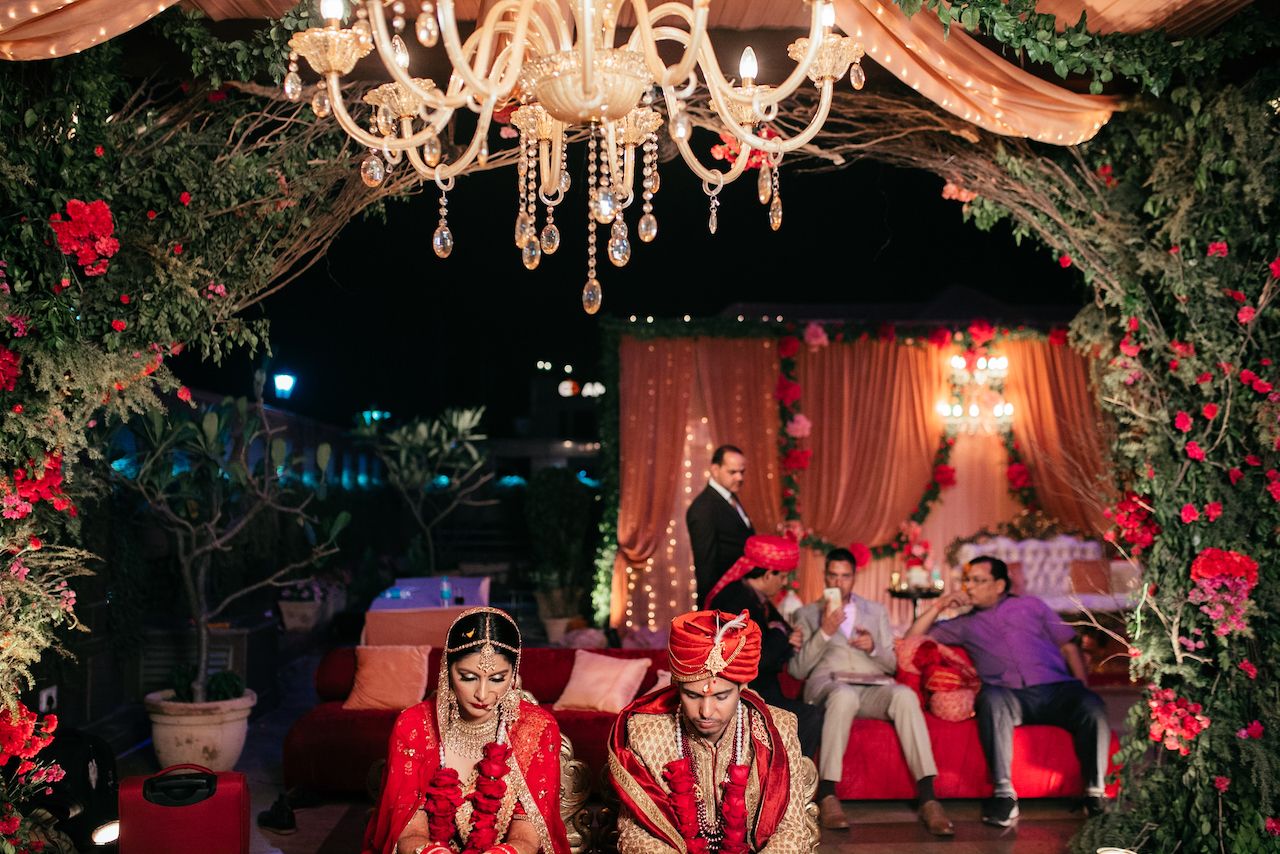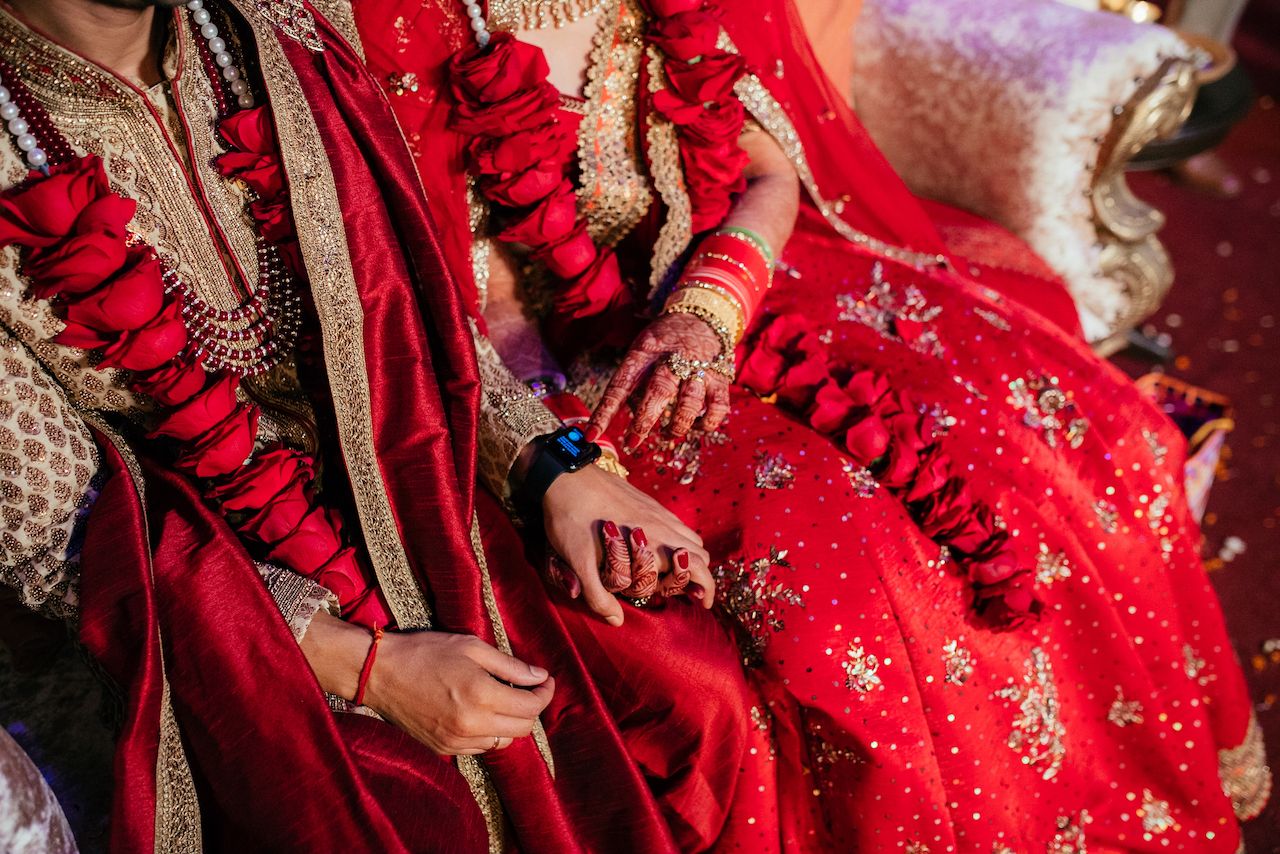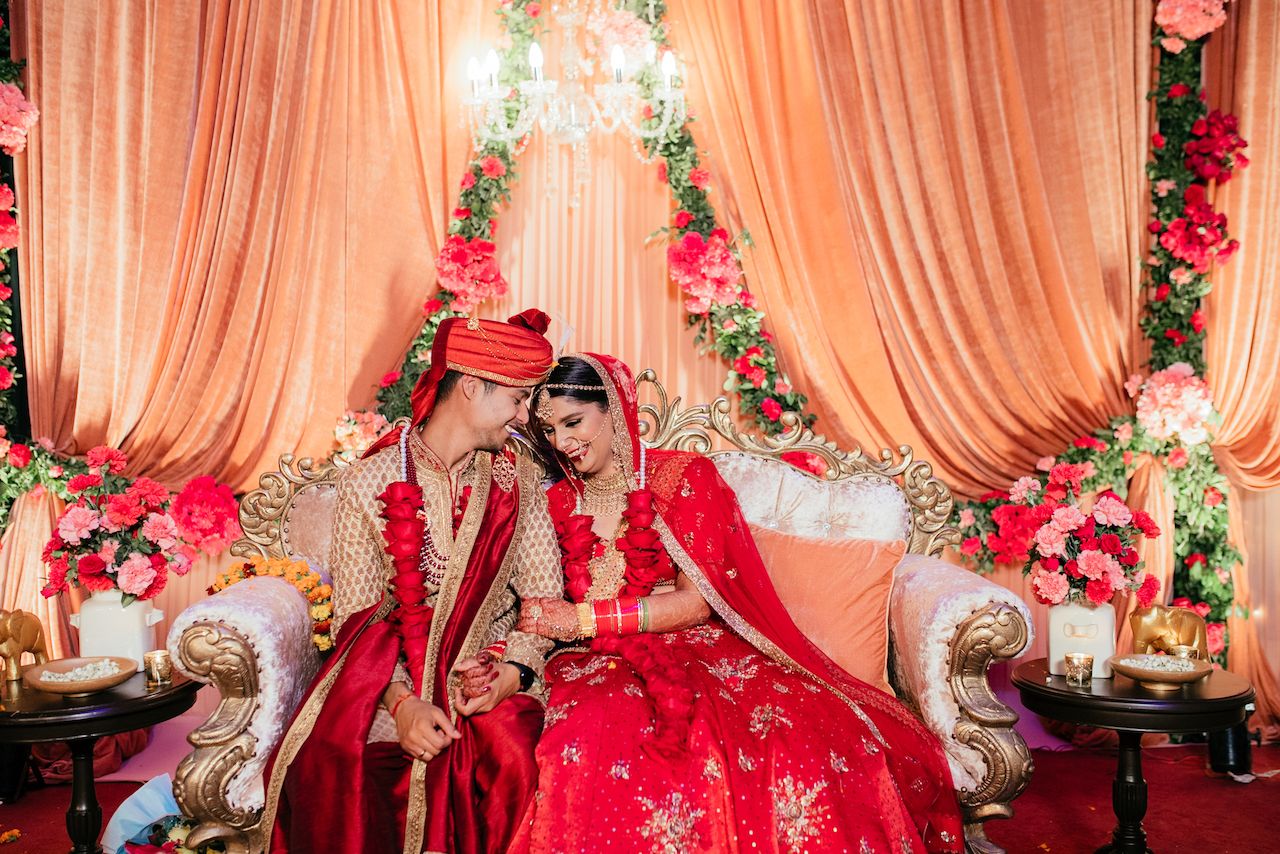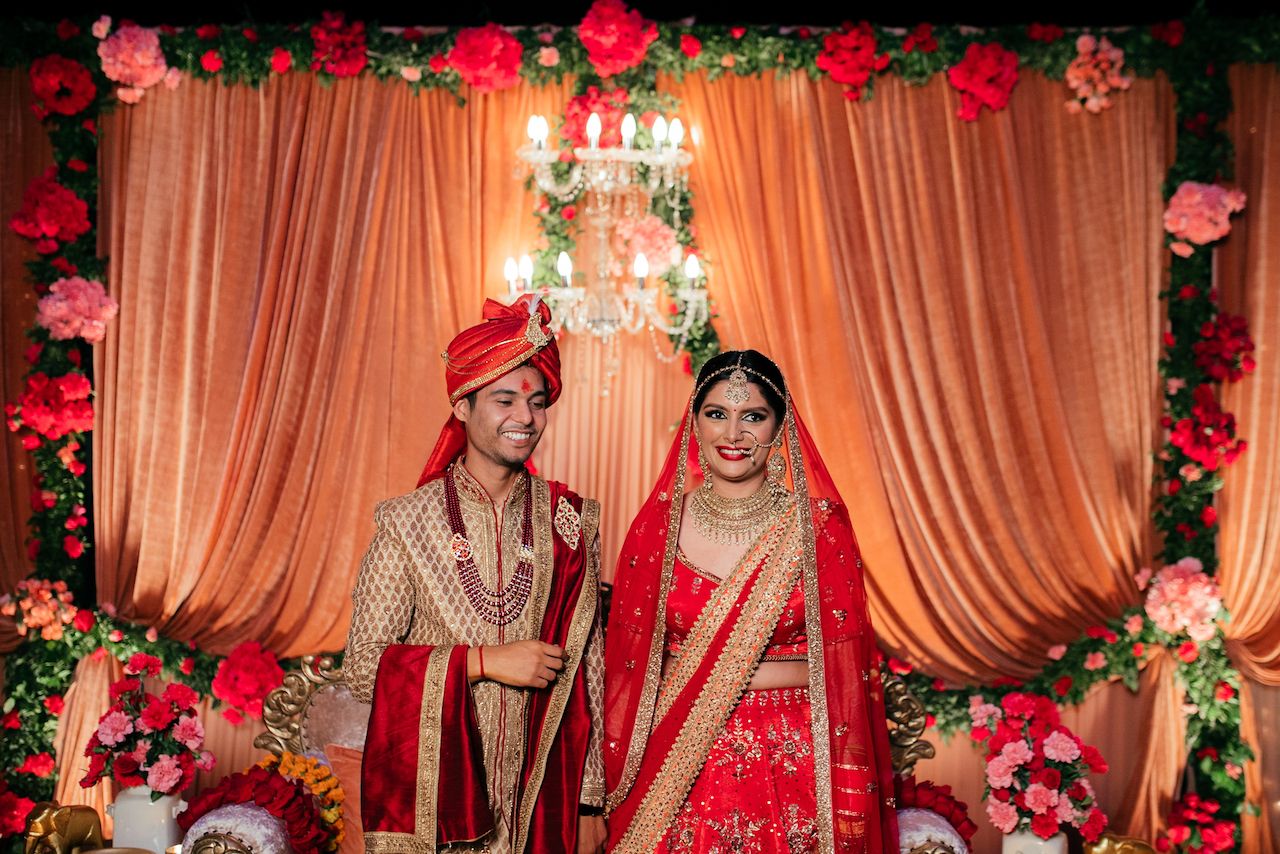 From The Bride: 
We planned every bit of the wedding from Australia, despite having a full time day job. We heavily relied on the internet, WhatsApp and the wedding planning apps. Also, the time difference between India and Australia worked in our favour. 
Initially we wanted to get married at a beautiful vineyard setting in Melbourne.Weddings here are generally more intimate and personalised. However, the logistics didn't work in our favour so we quickly changed the venue to New Delhi, where my parents were based at that time. 
Knowing what we didn't want helped us focus on what we really wanted: 
Attention to detail with the decorations.

A reputed Hotel for our venue which would be ideally within the radius of 1 Km from my home in New Delhi. 

A very good videography and photography team to capture this day for us.
We realised that in order to provide a personalised experience for our guests we can't have too many guests or too many days of functions. We wanted it to be 'The Wedding Day' and not 'The Wedding Week'.
Also this ensured we got everything we wanted in our budget which was crucial for us to achieve. 
Wedding venue - We chose a rooftop venue in Jaypee Siddharth. Just one floor, and a packed everything into it. As it was early March, the weather was beautiful. For once, no one had to worry about it being too warm or cold. A guest list of 150 and a carefully looked after floor plan for the decor, made this possible.

The Decor-The colours, materials and textures, everything was hand picked. We knew how we wanted to use each corner of the venue. We got a hawk eye view from Google Map for our venue and carefully planned the floor plan. Vishal and Aliya did a fantastic job in implementing our vision and bringing it to life!
The wedding vedi. The over-sized fairytale theme dreamy vedi. 
Live Jugalbandi - We had traditional and much more peaceful option for music. A team of sitar, tabla and flute players performing live. Had this all through our feras also. One of the best decisions we made! :)

The timing of our wedding -  We made sure the venue was walking distance from my house and right in front of the hotel where Saurav's family was hosted. This was a very critical decision and helped us save lots and lots of time. Due to this and due to the contingency we had in plans, the pheras started in time, even though the baraat was 1 hour late!! And no nothing was rushed. We still got several hours to meet and greet our guests, take plenty of pics and have dinner. Yes! It is extremely important to include dinner in your plan...after all you have paid for it and selected your favourite dishes! We started our pheras at 

10 pm

 and were actually awake, refreshed, excited, hearty, smiling at each other and enjoying the little moments together. 

Wedding pictures  - All of it just came together here!
Differently or advise for couples: 
Decide your budget  at the start and lock it in. A budget not blindly locked upon, but something that suits your style and taste. There would be X number of people catering to your liking, just a bit of a research and you will be able to find the perfect mix of budgets and taste. 

Pick the things that you absolutely can't compromise on.

Don't worry if your guests are enjoying (This was one of my major worry, I was making sure if everyone had eaten, if everyone was able to click pics with us, if everyone was enjoying themselves). At the end of the day you need to remember that they are there for your big day, it's more important for you to enjoy yourself! 

Take care of yourself and pamper yourself as much as you can, before the wedding. Take more days off if you can. I landed in India only 10 days before my wedding and didn't get any rest and it showed on my face. Also, it was peak summer in Australia at that time - didn't help my skin! 

Make sure you have one person in charge of the payments that have to be made on that day. I don't have any siblings so I had my best friend as the Point of Contact. I had prepared different envelopes with the amounts and labeled them to help her out and make it easy for her to operate.
Vendors: Venue: Jaypee Siddharth Bridal Outfits: Riantas Groom's Outfits: Chandni Chowk (Not a particularly famous shop, can't recall the name) Photographer: Beginnings For You Videography: RPS Films Makeup: Simran Kalra Wedding planning + Decor: The Wedding Duo