Modern Wedding With A Bride & Groom Who Twinned In Every Function
BY Sakshi | 07 Dec, 2022 | 222 views | 6 min read
We are sure every bride and groom these days coordinate their outfits- whether it is to complement the shade or contrast it beautifully. But here is a couple which coordinated their outfits at their wedding to an extent where they literally twinned with the exact hues and work on their customised outfits! So couples looking for those IG-ready outfits for the gram, take notes! Real Bride Pooja and Keyur's wedding in Texas, US had some beautiful bridal and couple shots, and the decor was pretty inspirational too. Take a look at this modern wedding, with a super cute love story!
Meet Priya and Keyur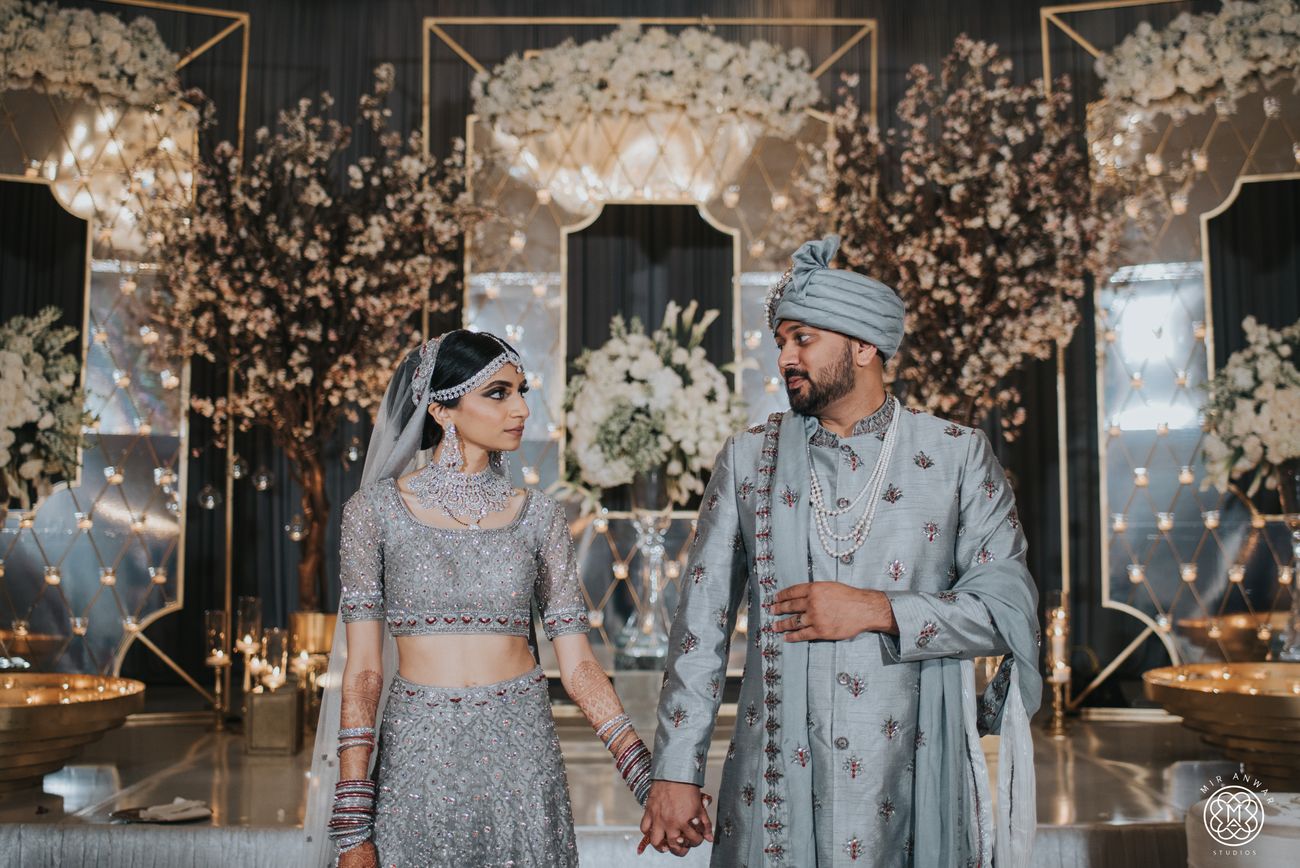 They say "it's written in the stars", and it was no different for us. We met for the first time in December 2011 in Arizona. Keyur claims to have maybe said "hi" to me, and that's about it. Then we went our separate ways after that weekend, not knowing what the stars had aligned for us.

Exactly 6 years later, we met again for the "first" time in Lake Charles, Louisiana. I (Priya) was on a family trip that weekend, when my cousin Ashika casually (or schemingly) invited her friend, Keyur, to join everyone for dinner. We then spent the weekend talking and getting to know each other better.

We kept talking for days, weeks, and months after that weekend. Who would've known back in 2011 that our paths would cross once again...and this time forever?
Mehendi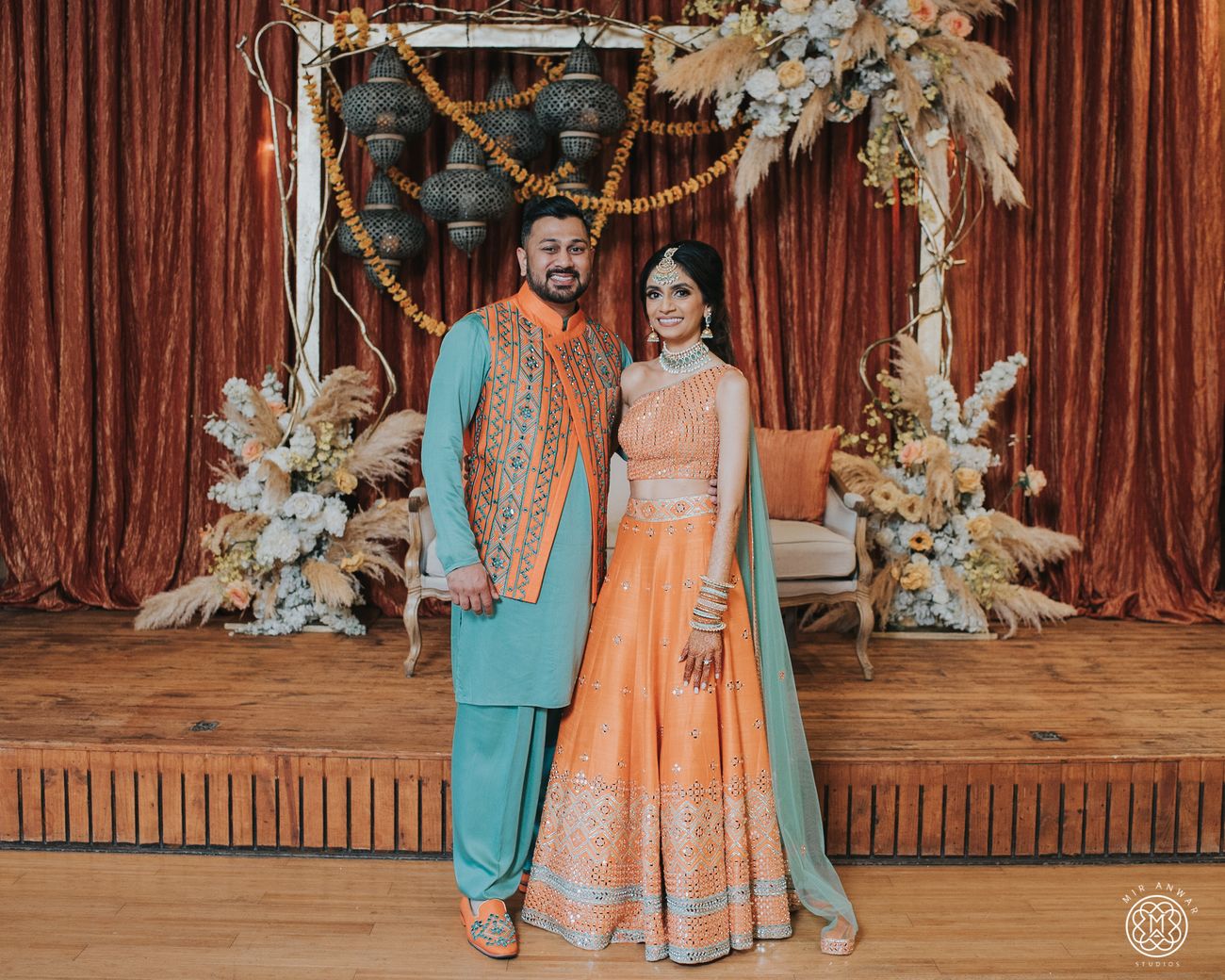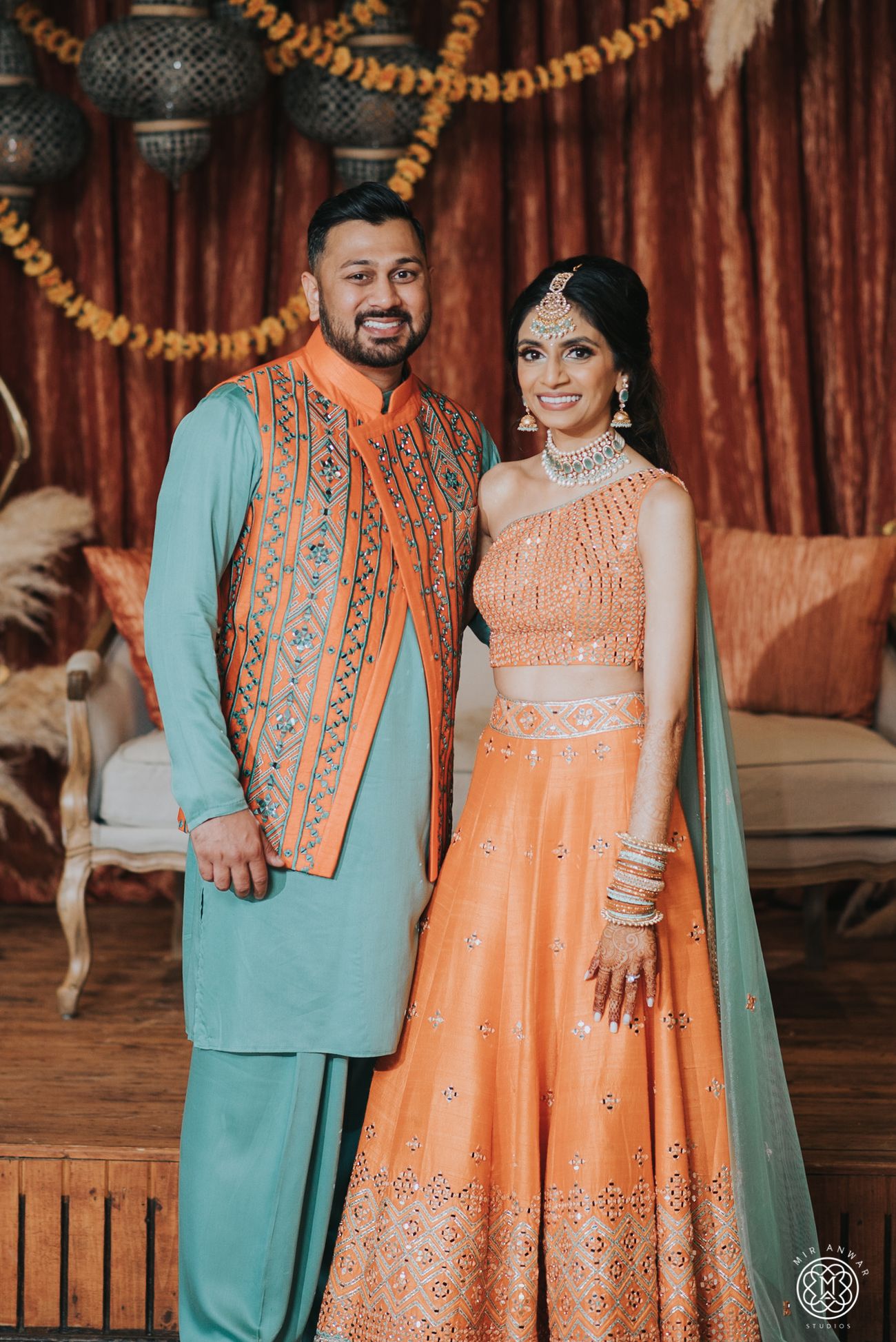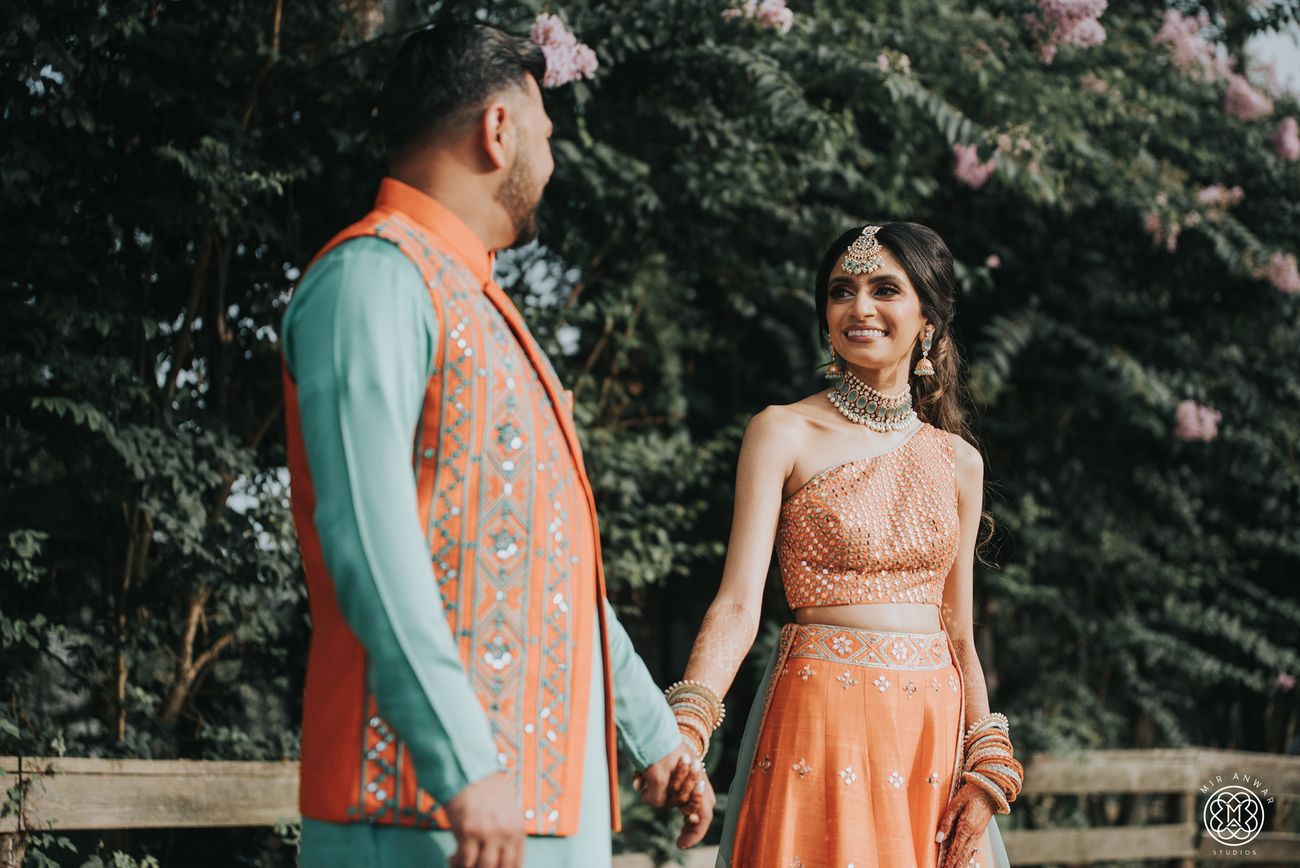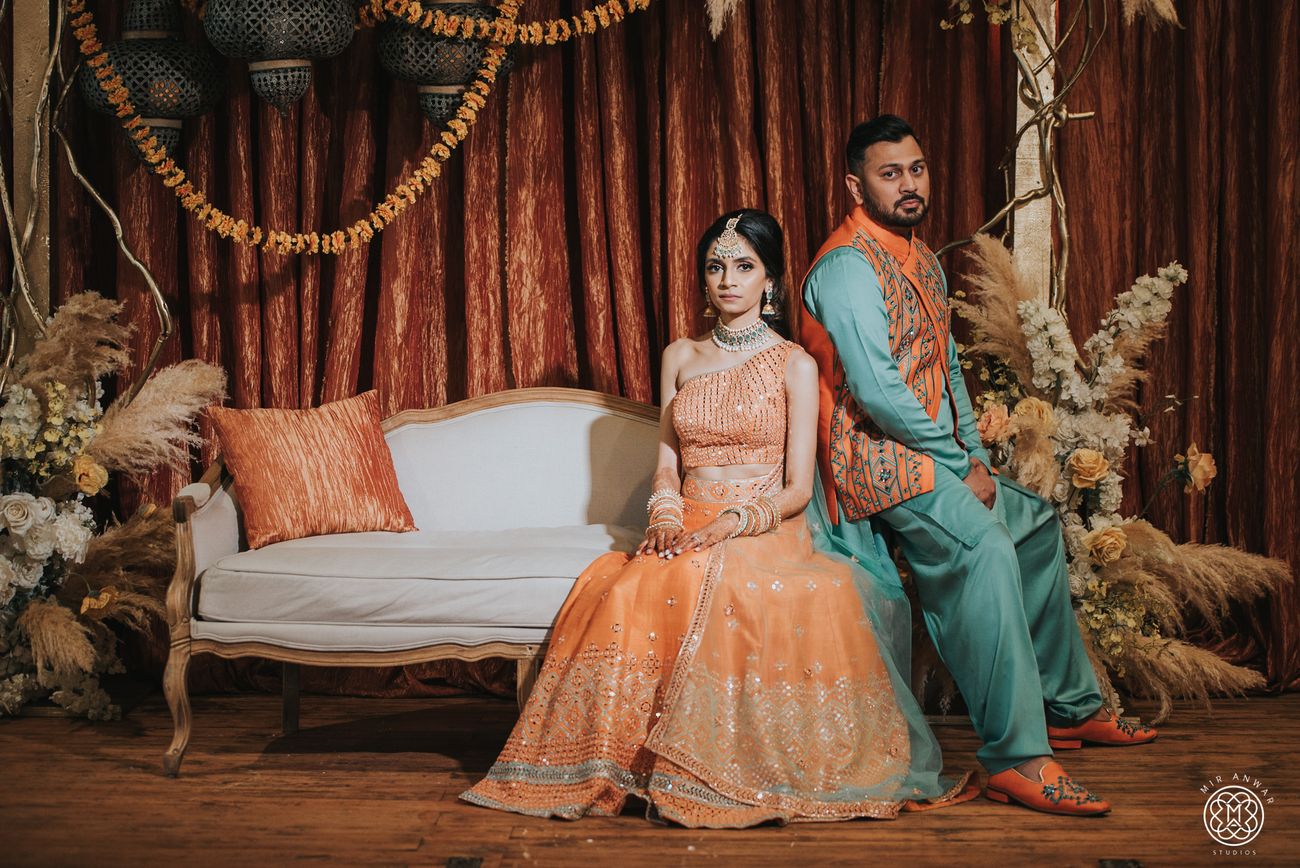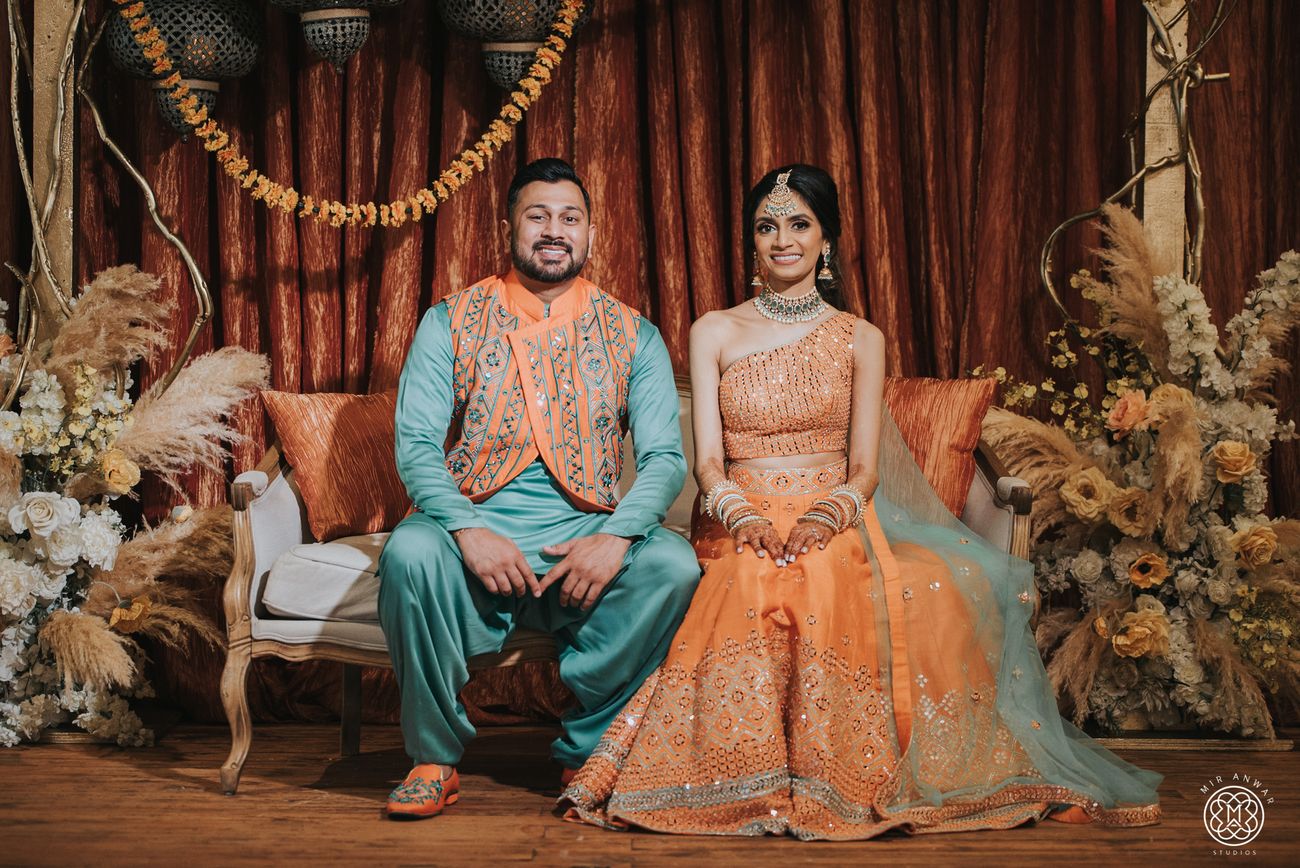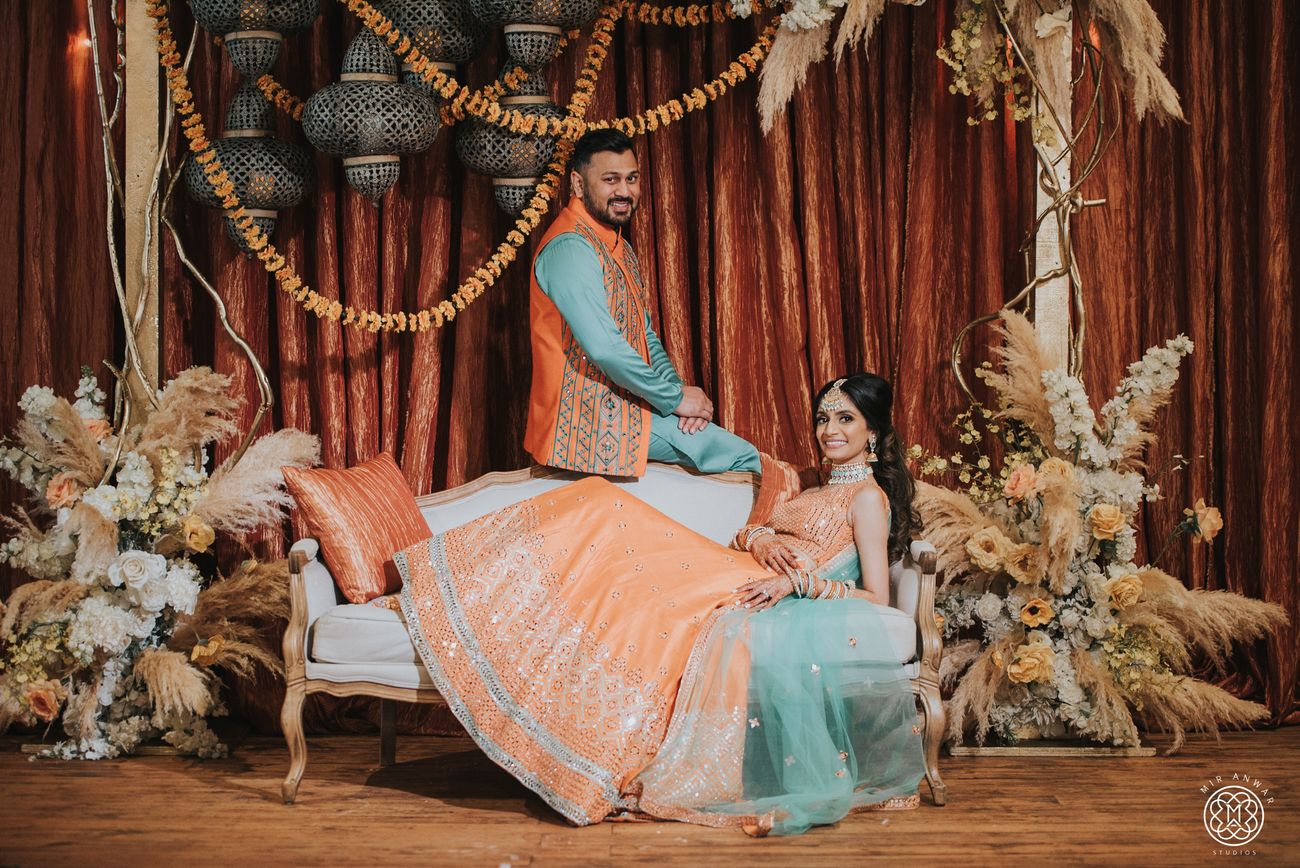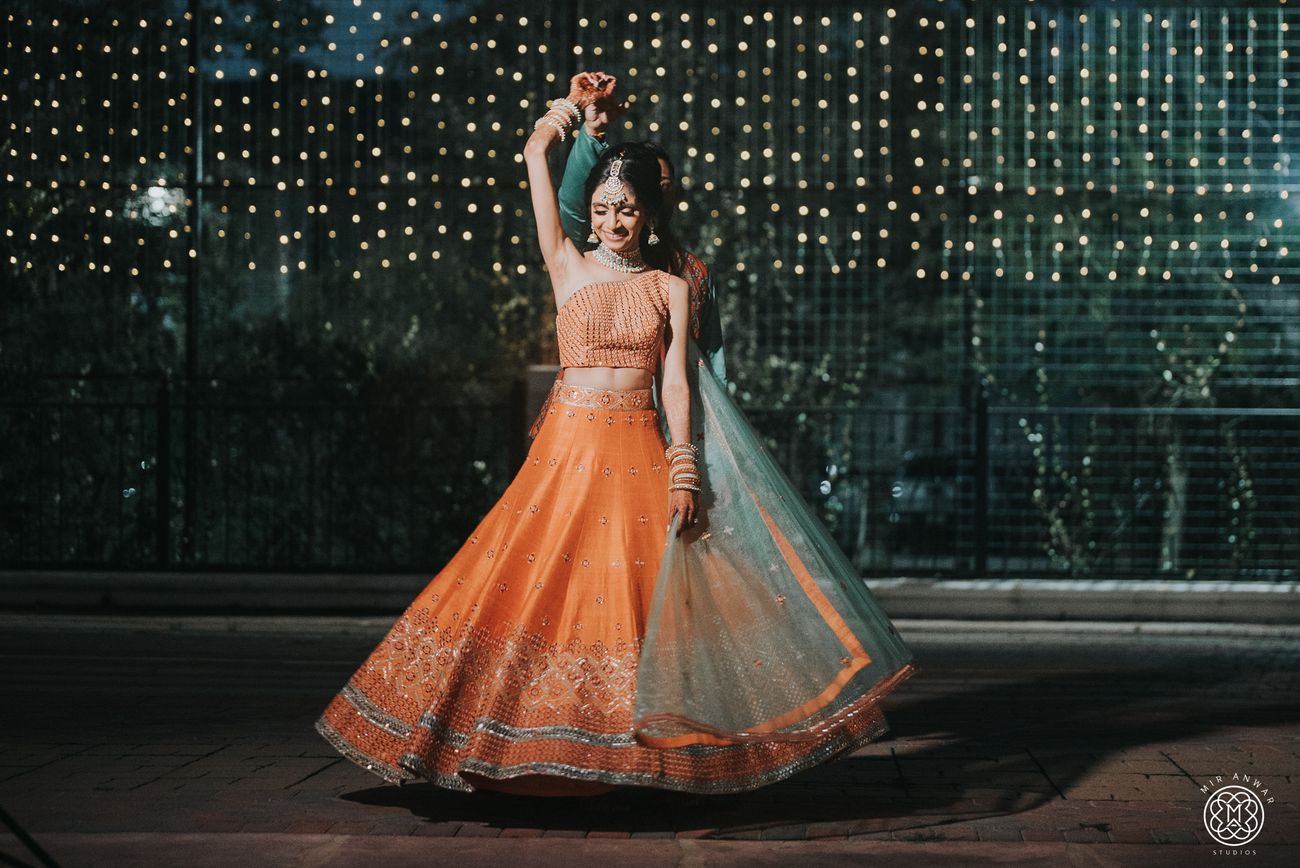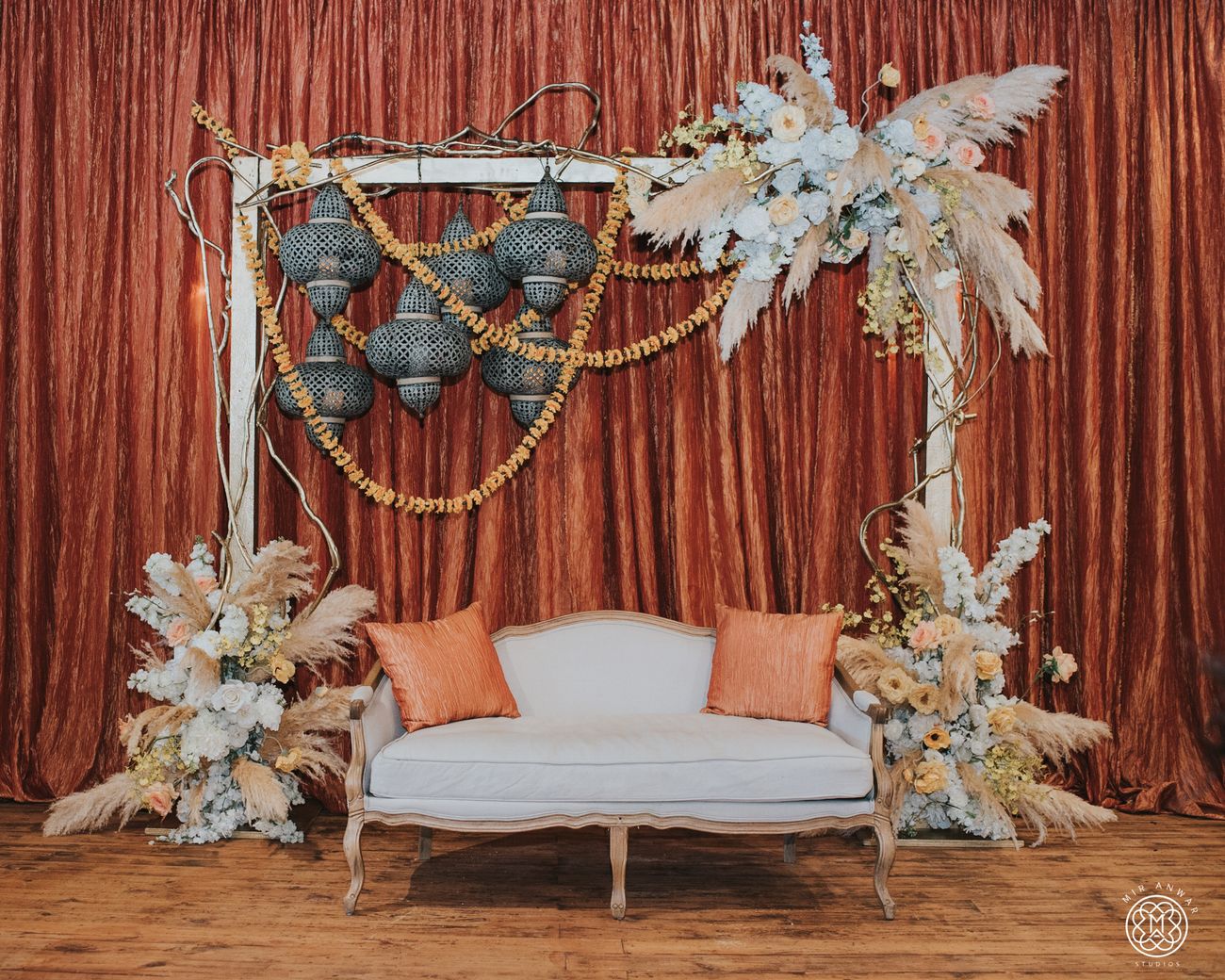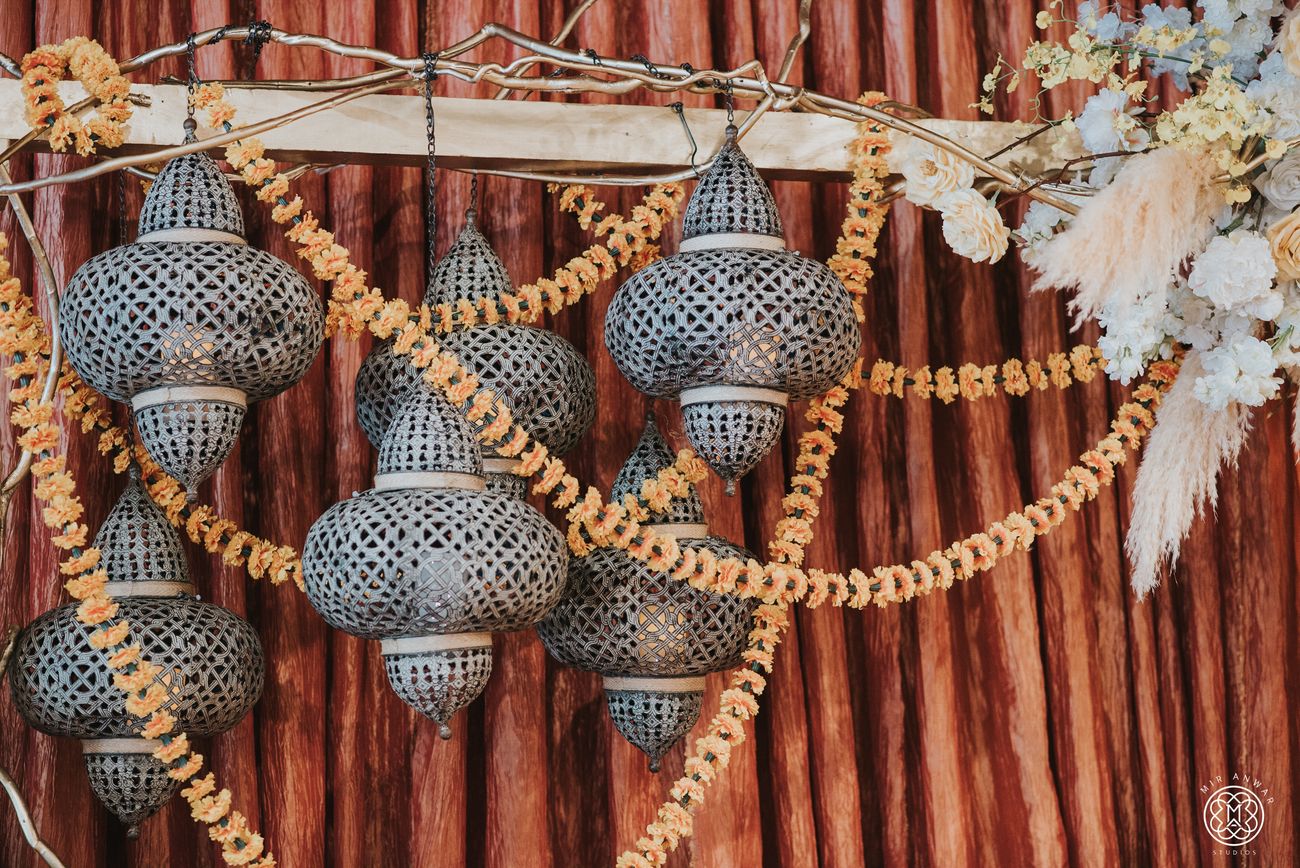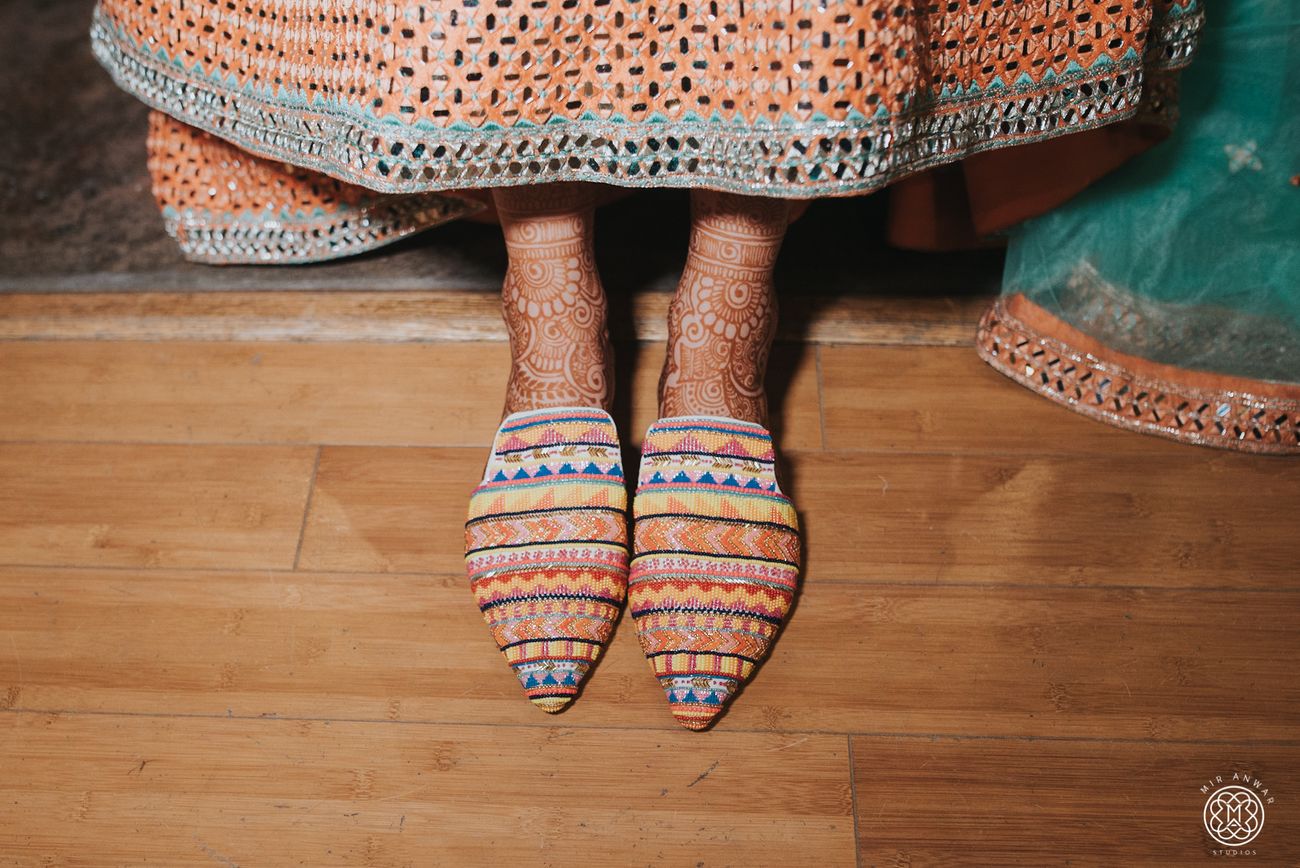 Wedding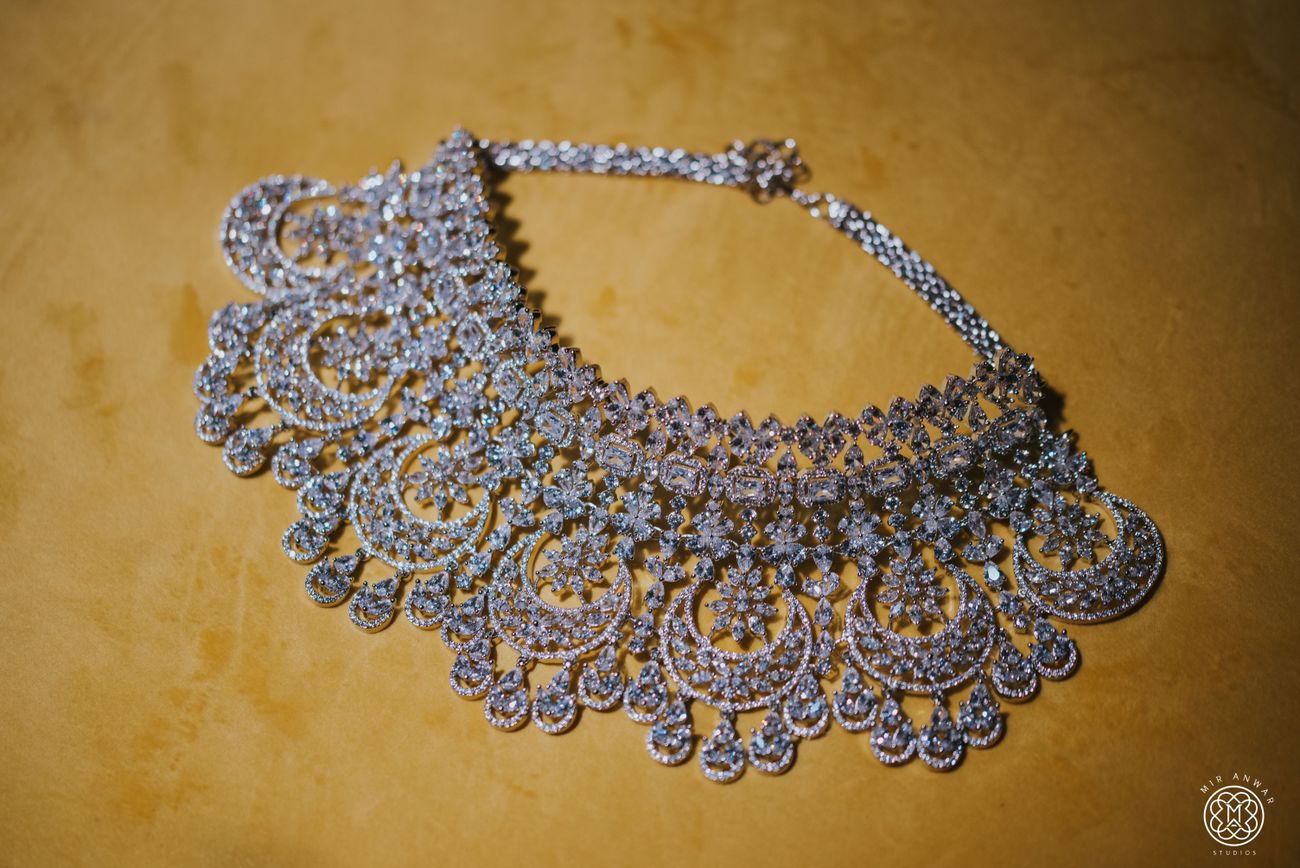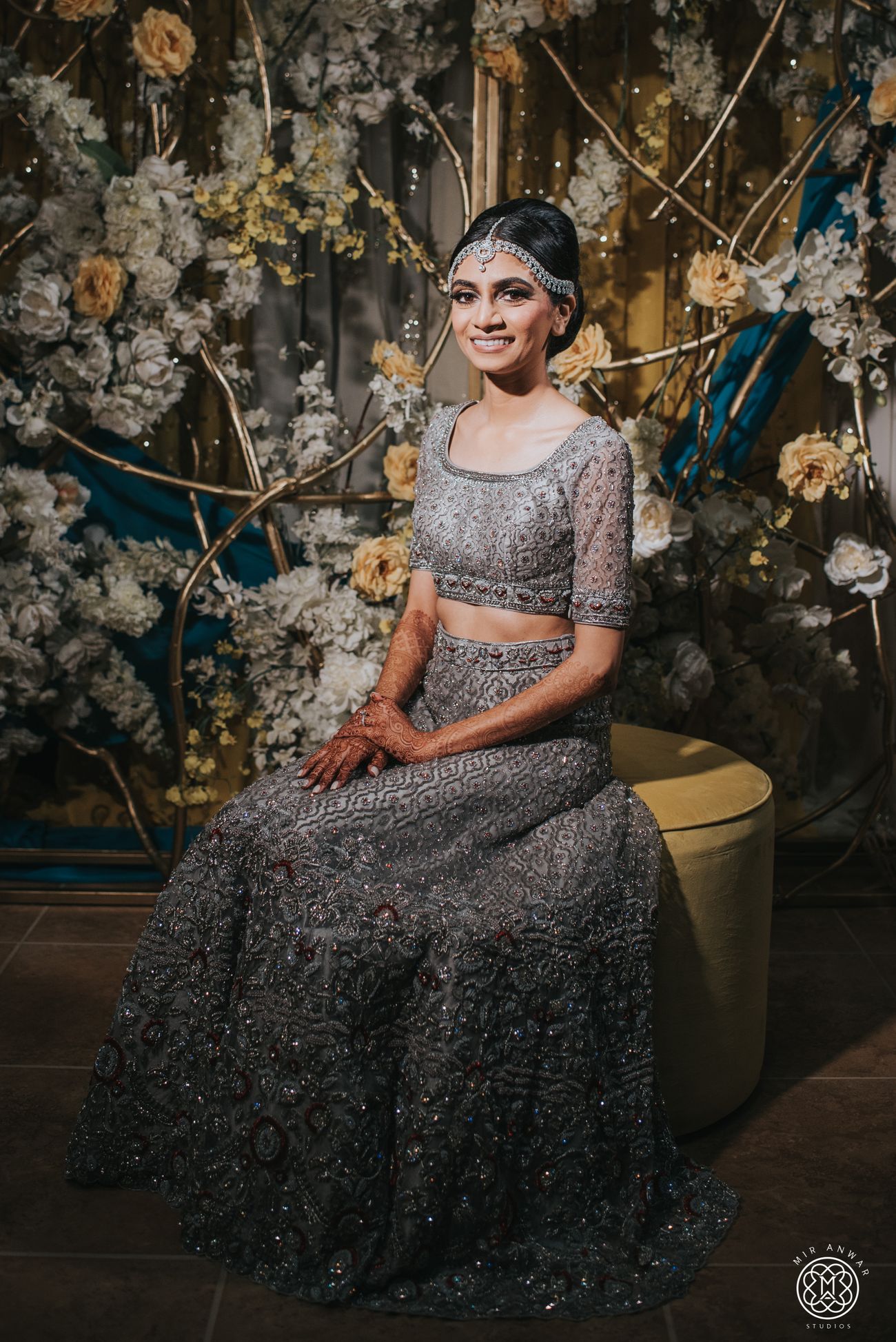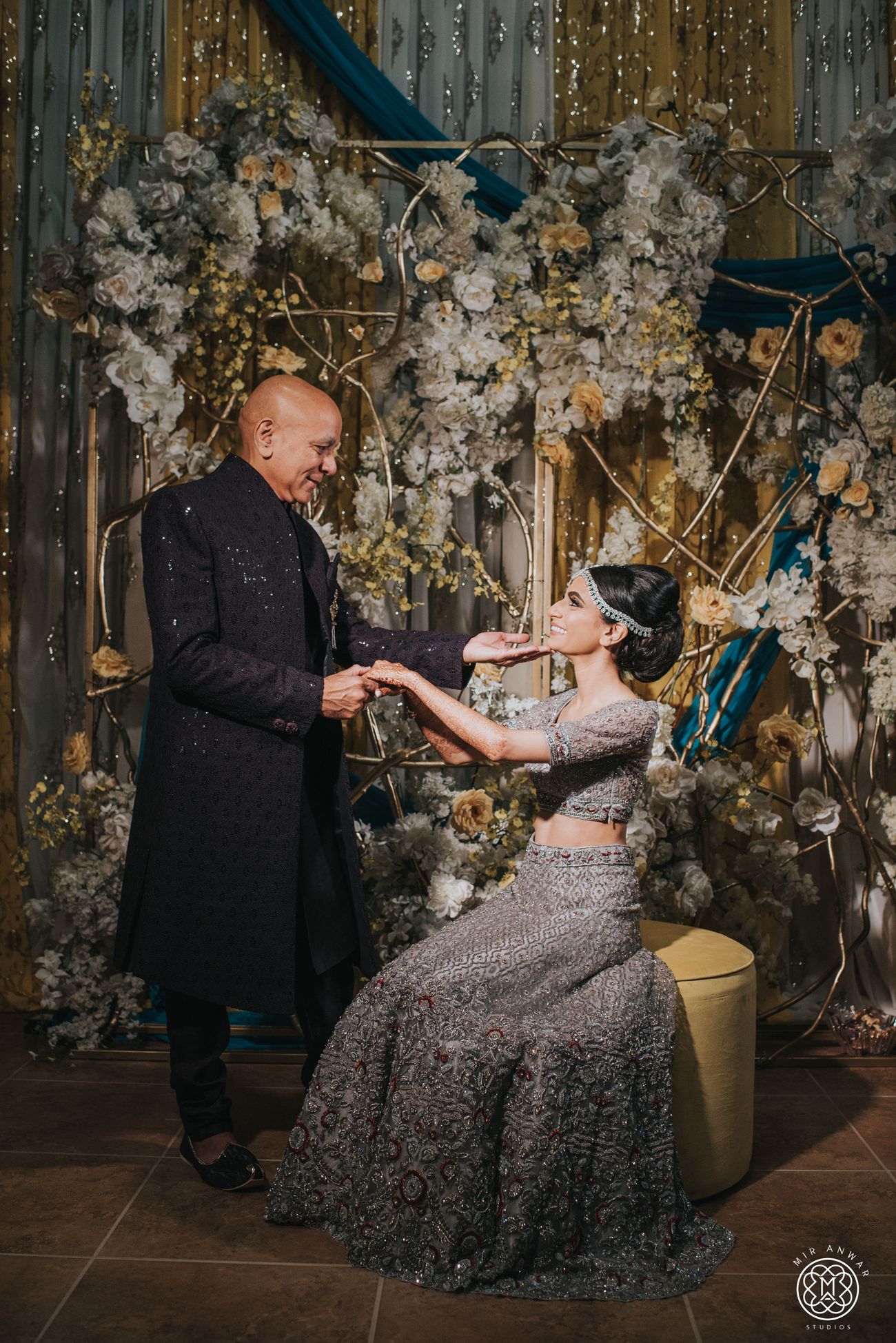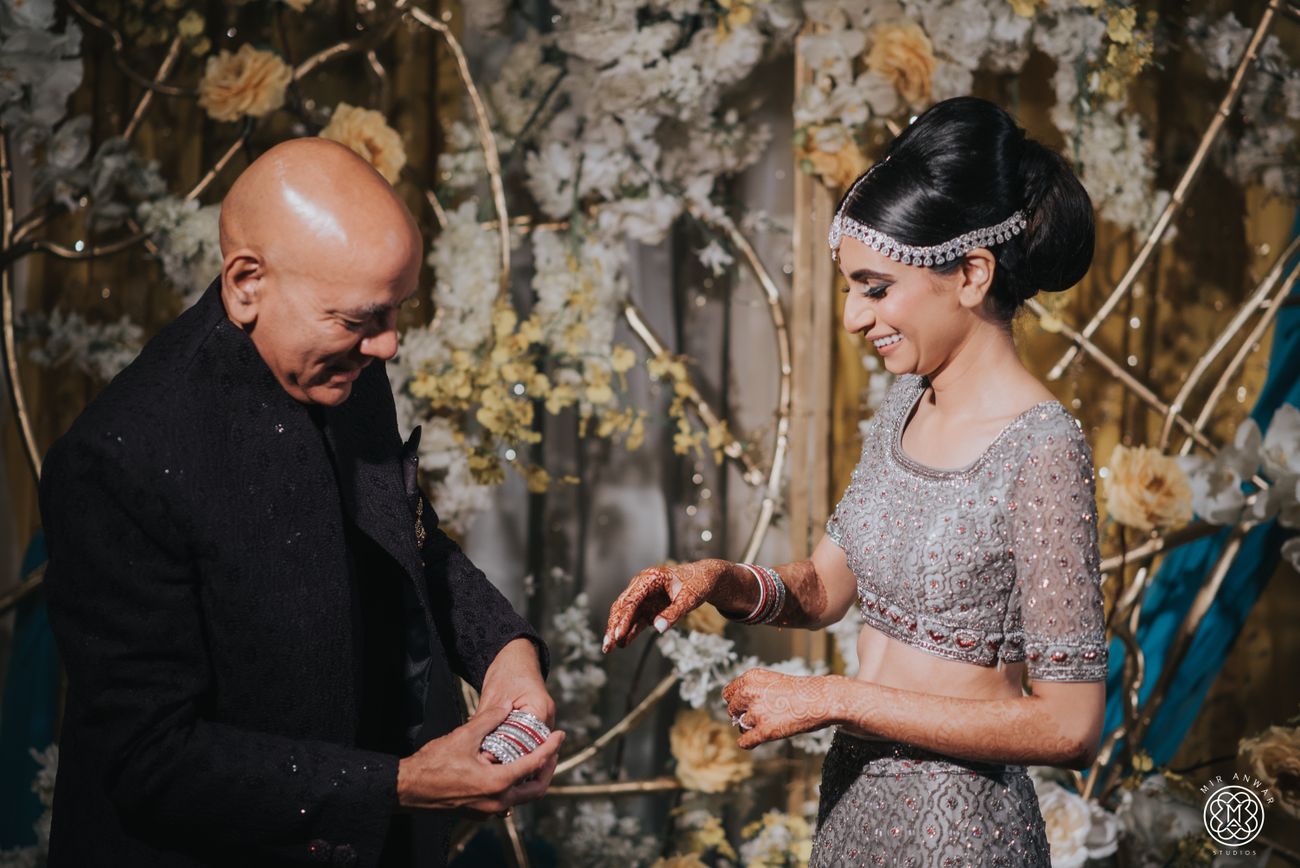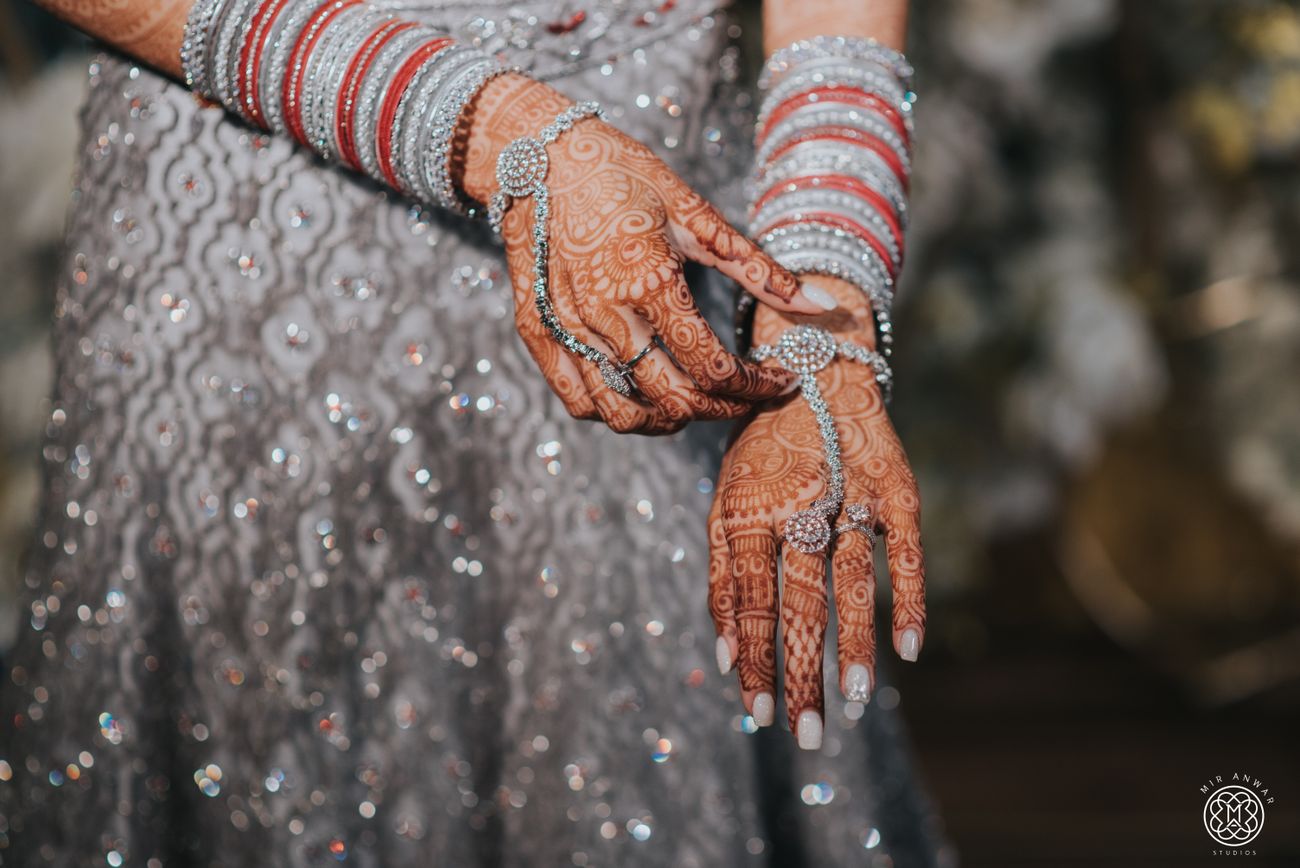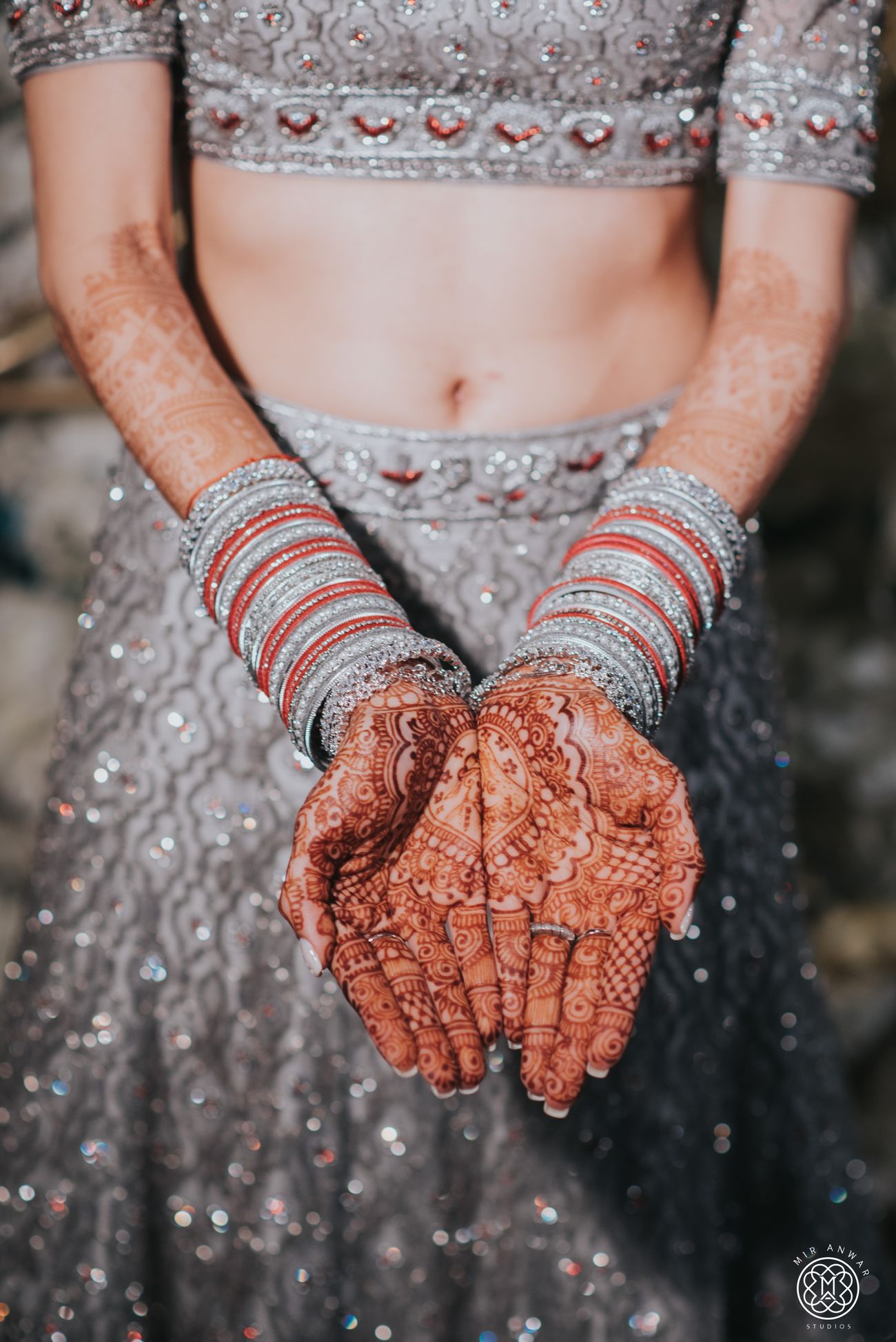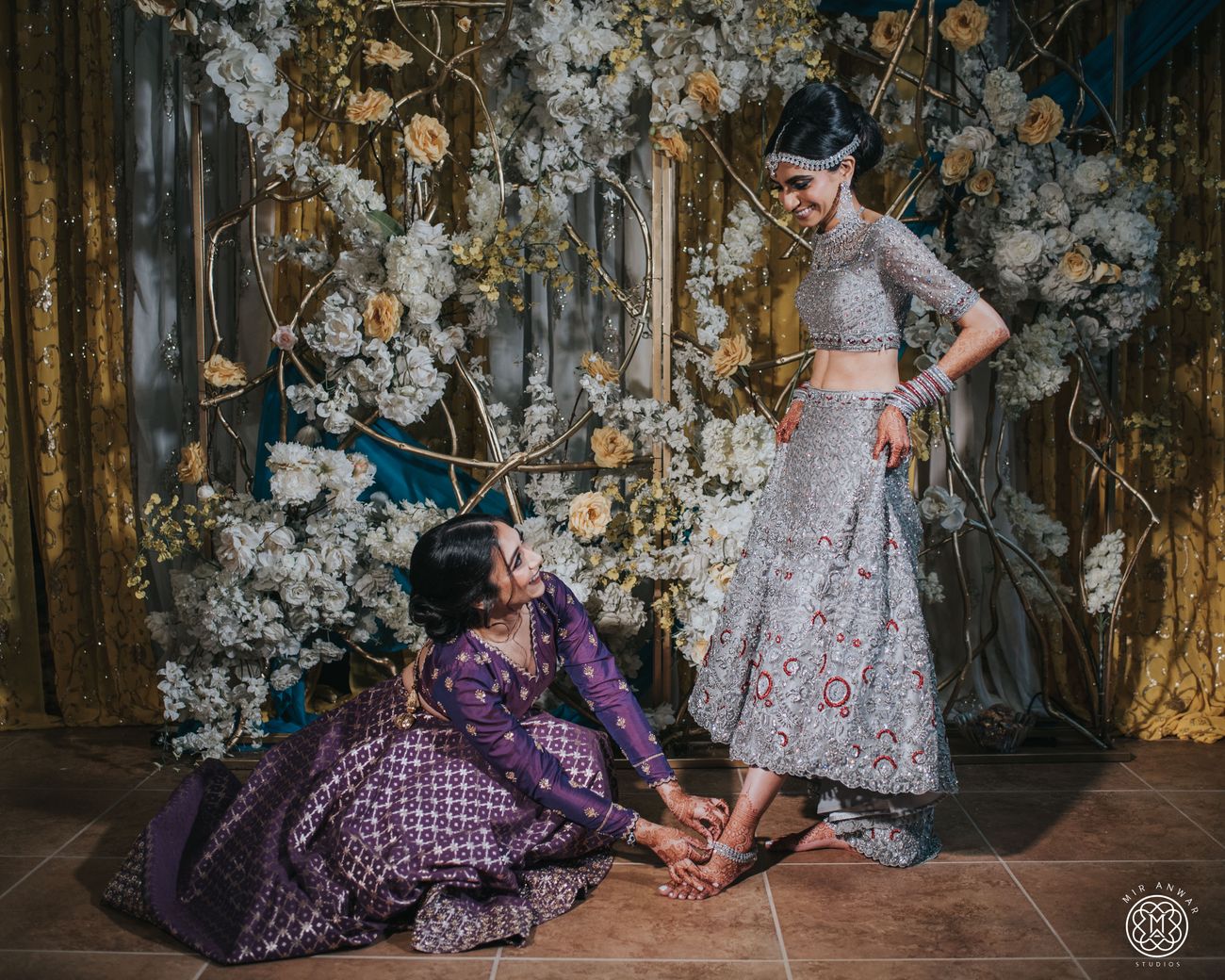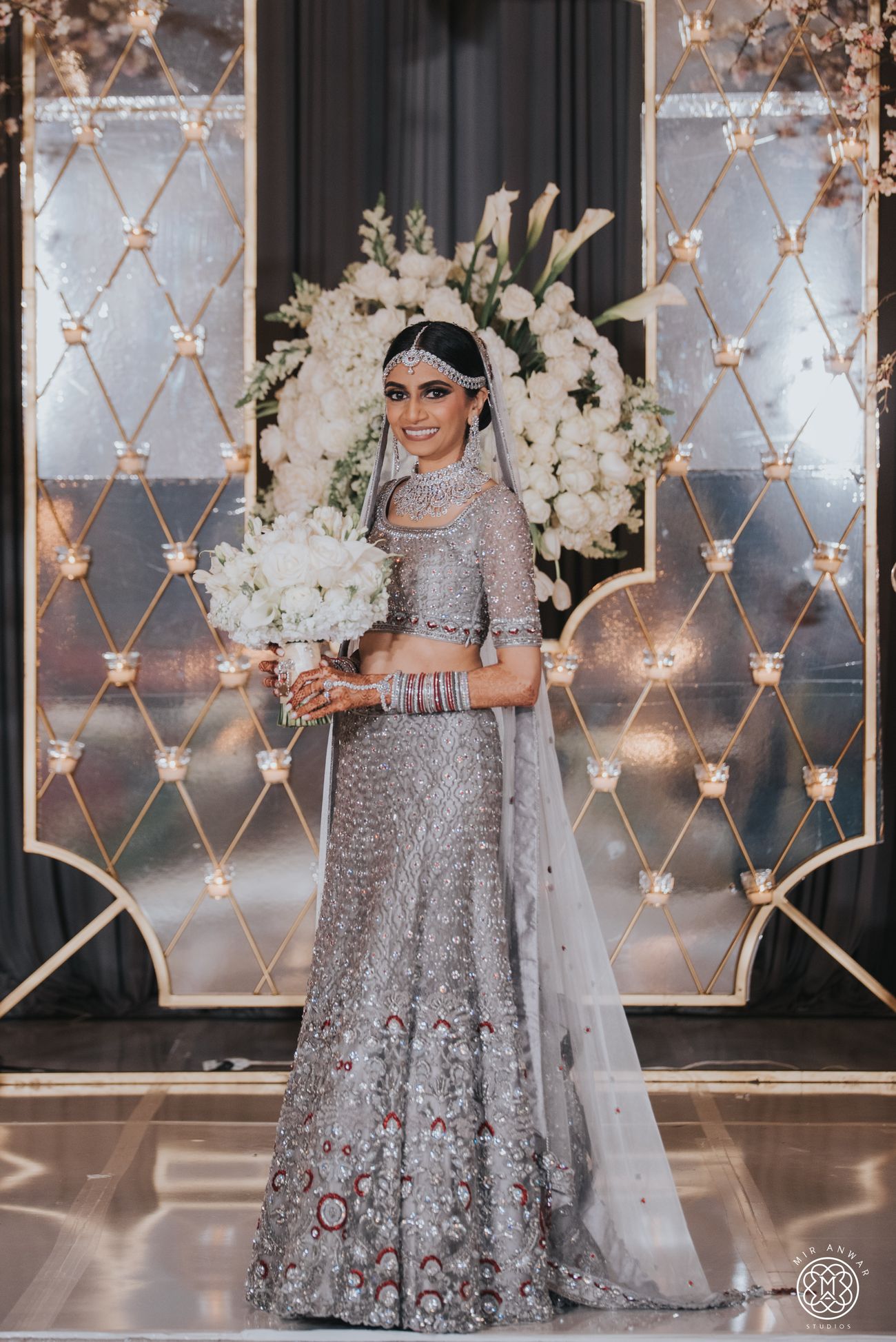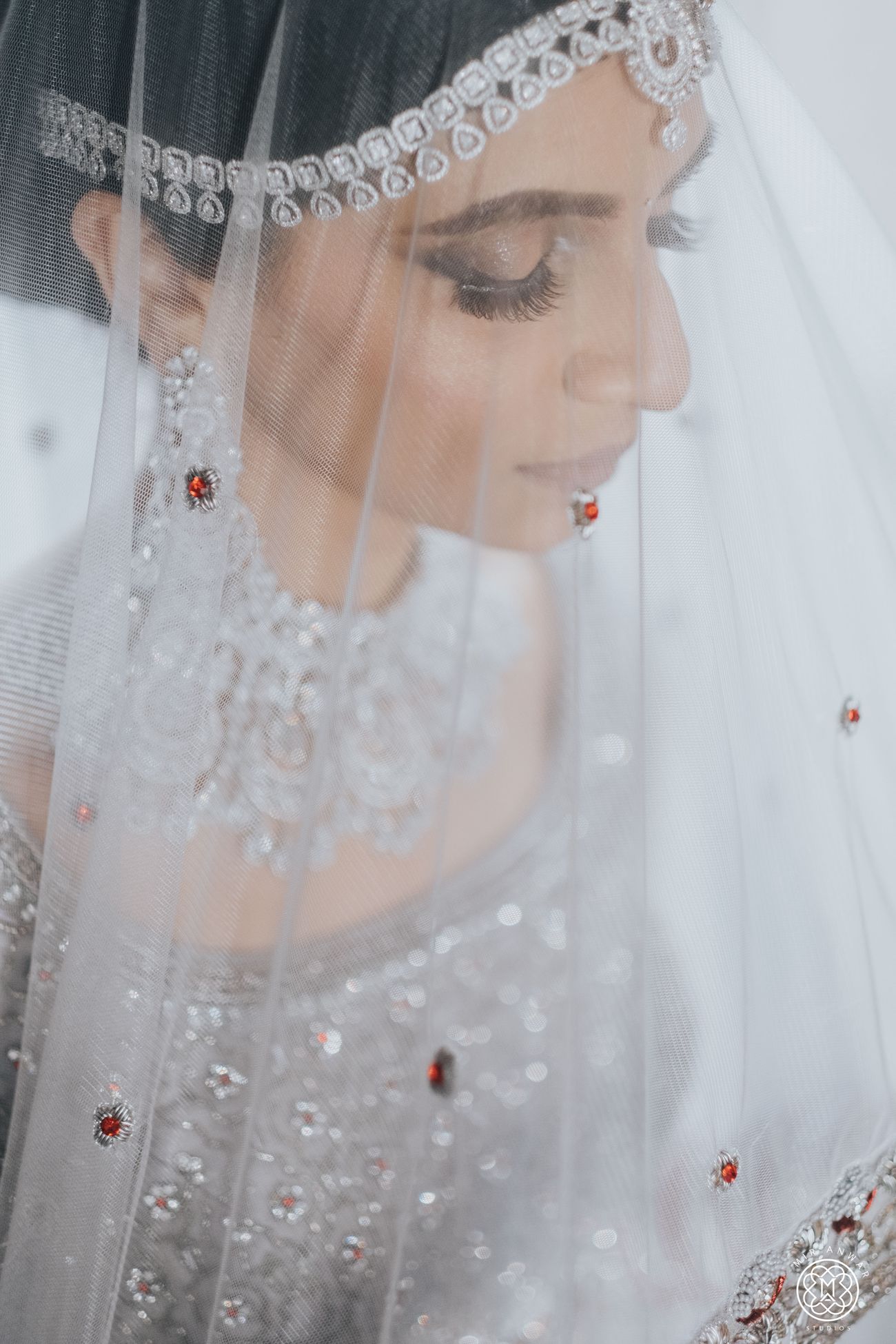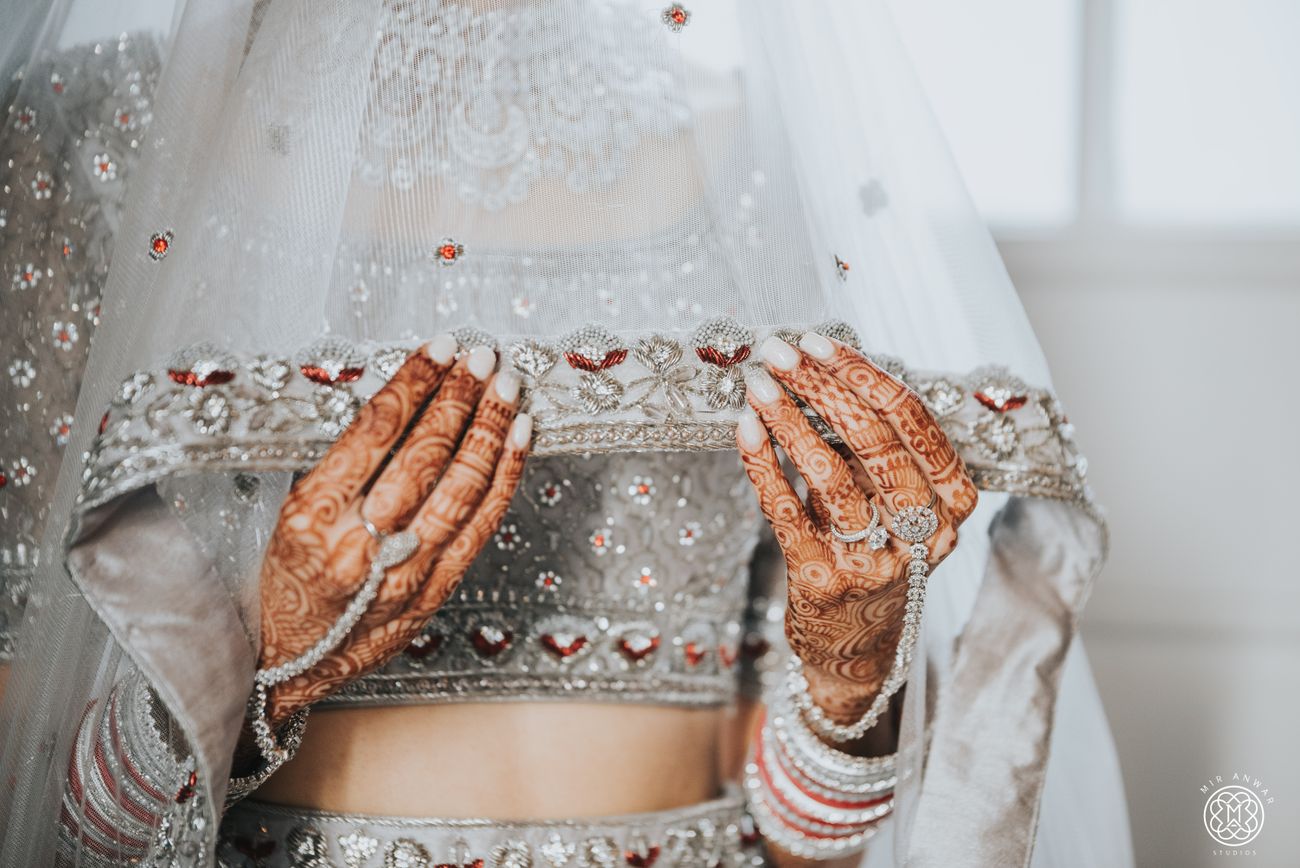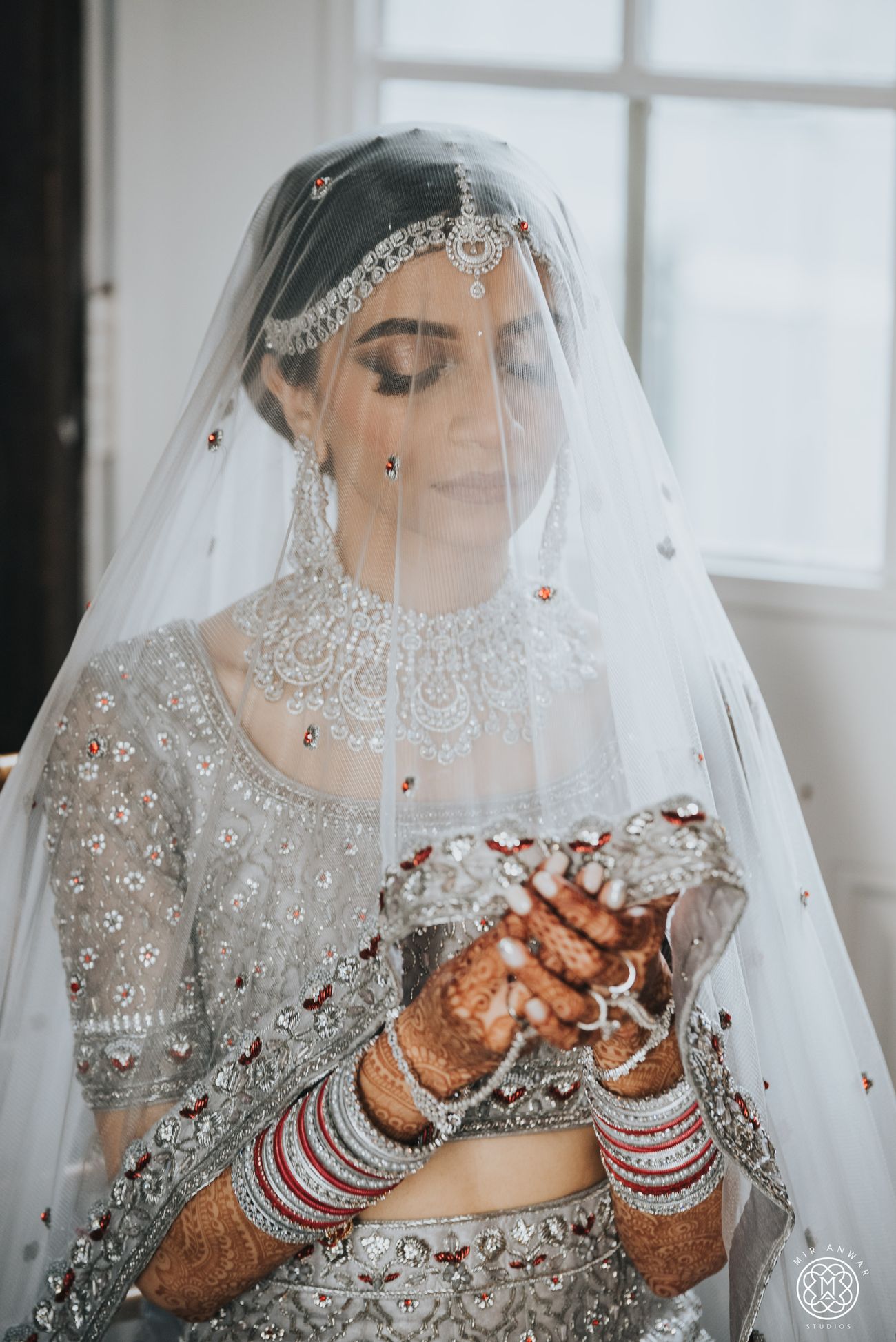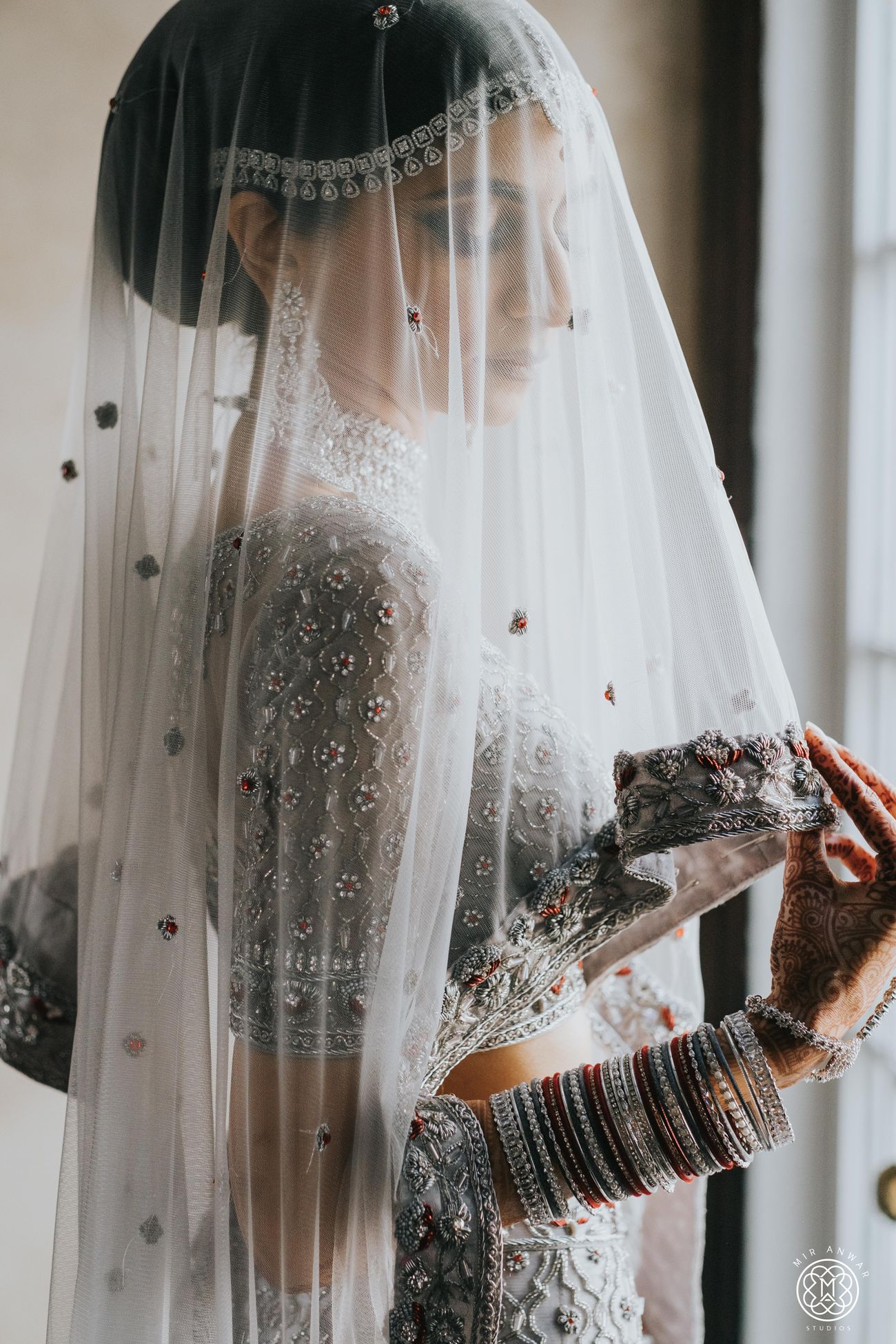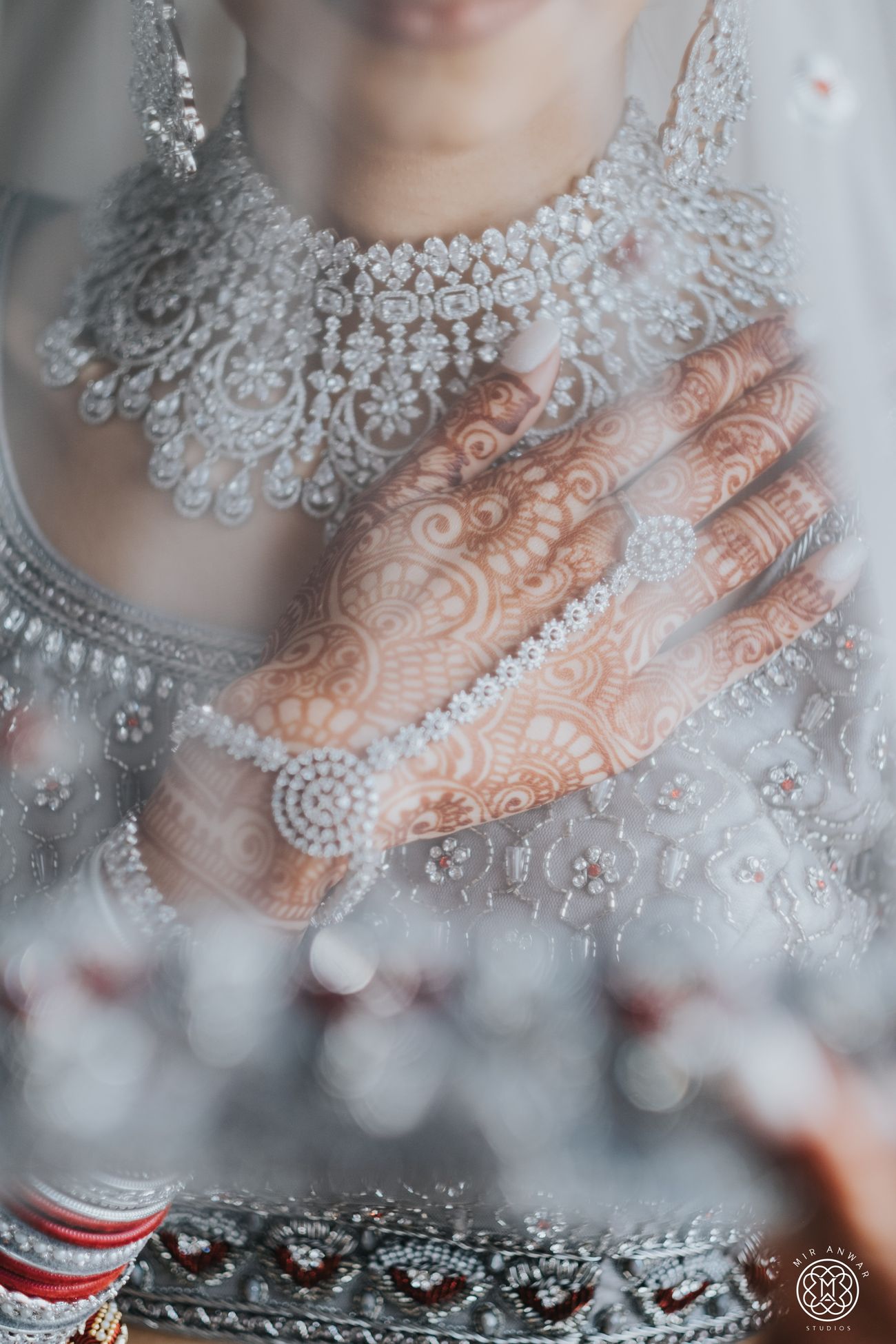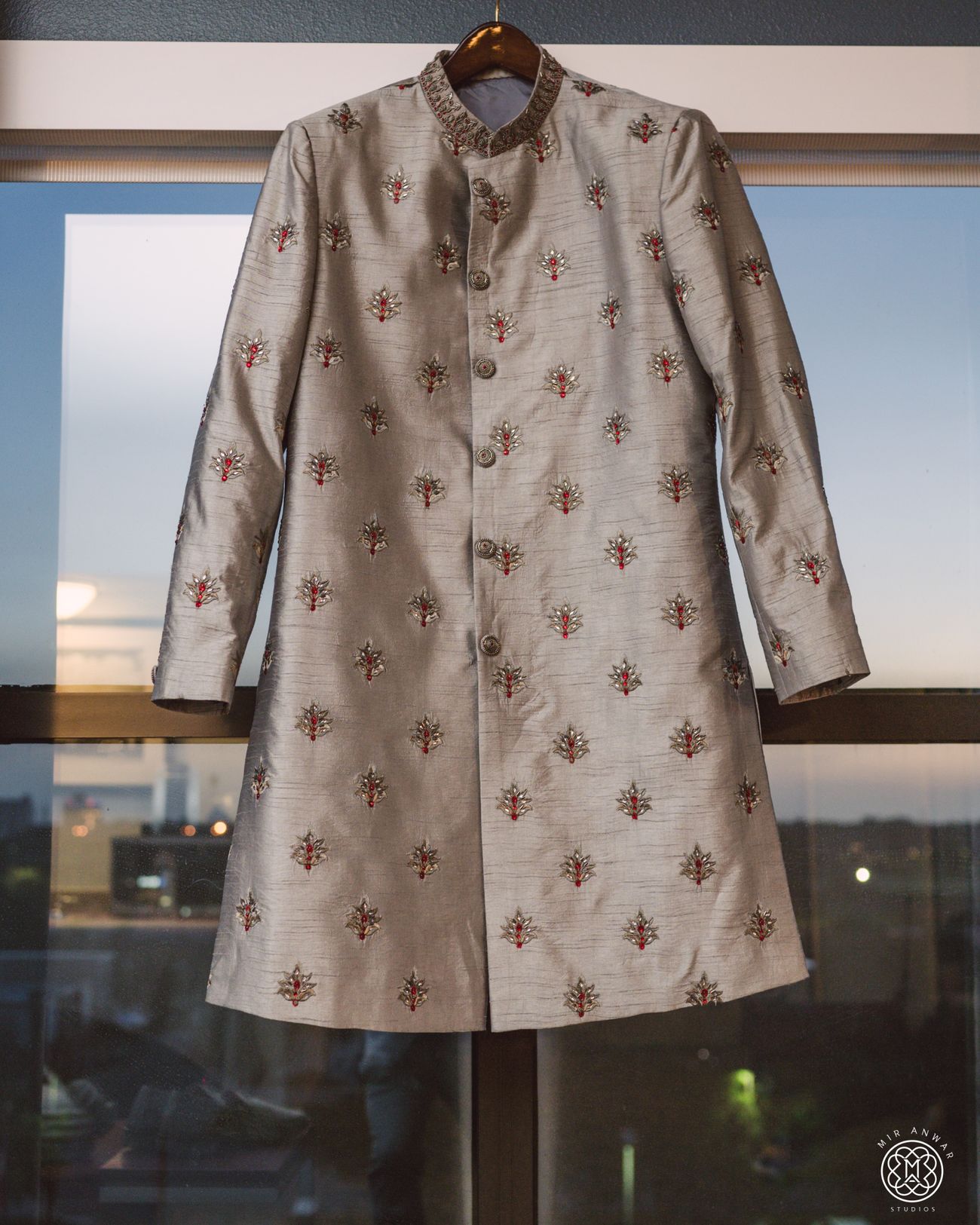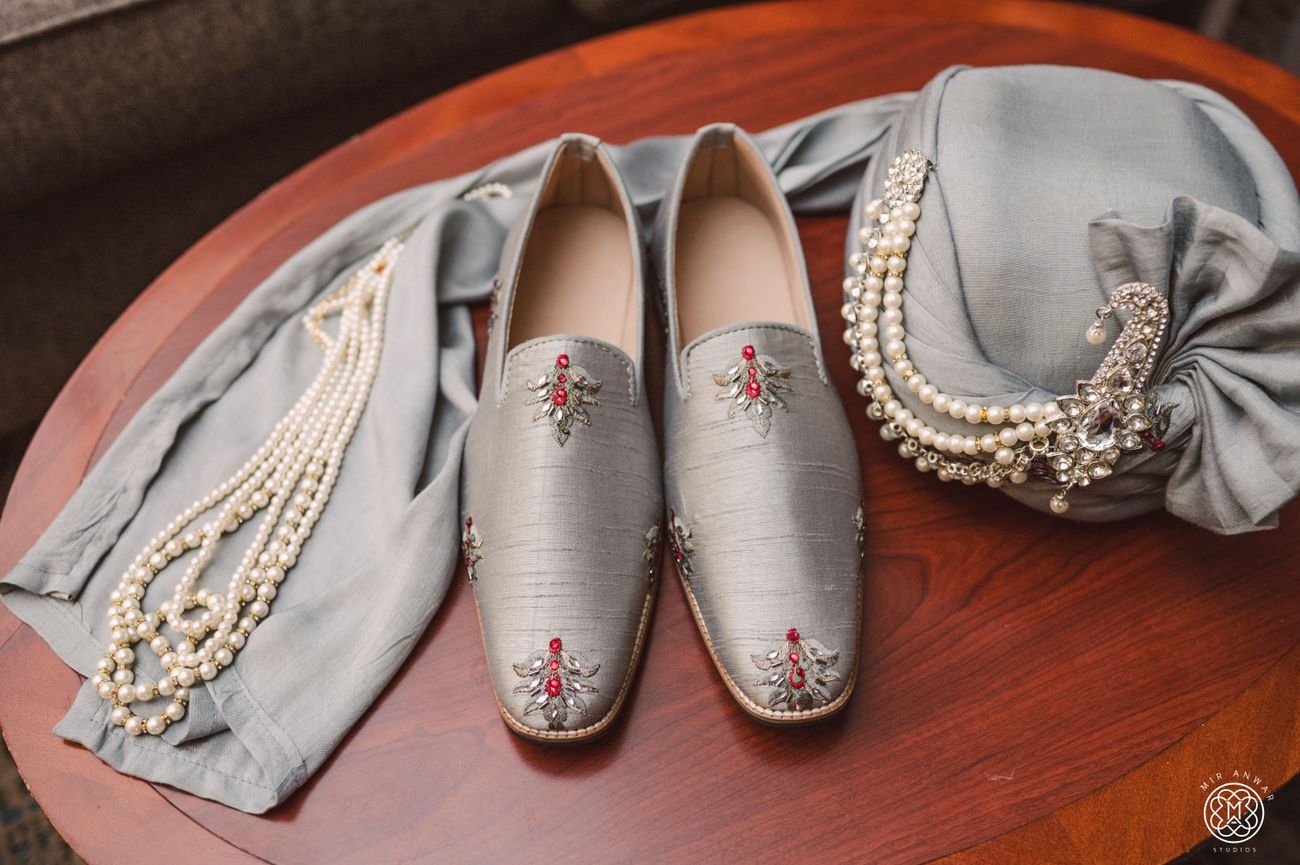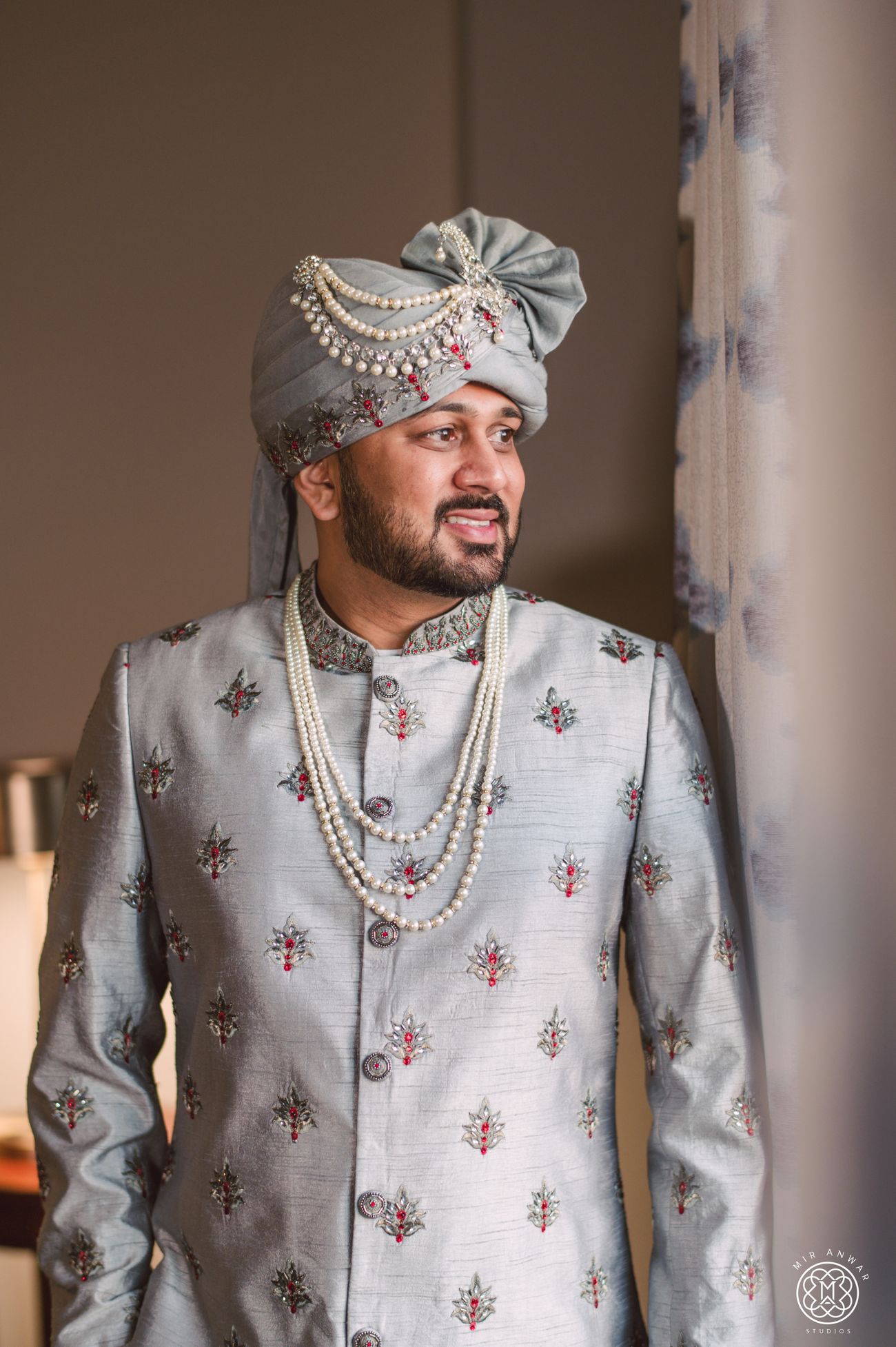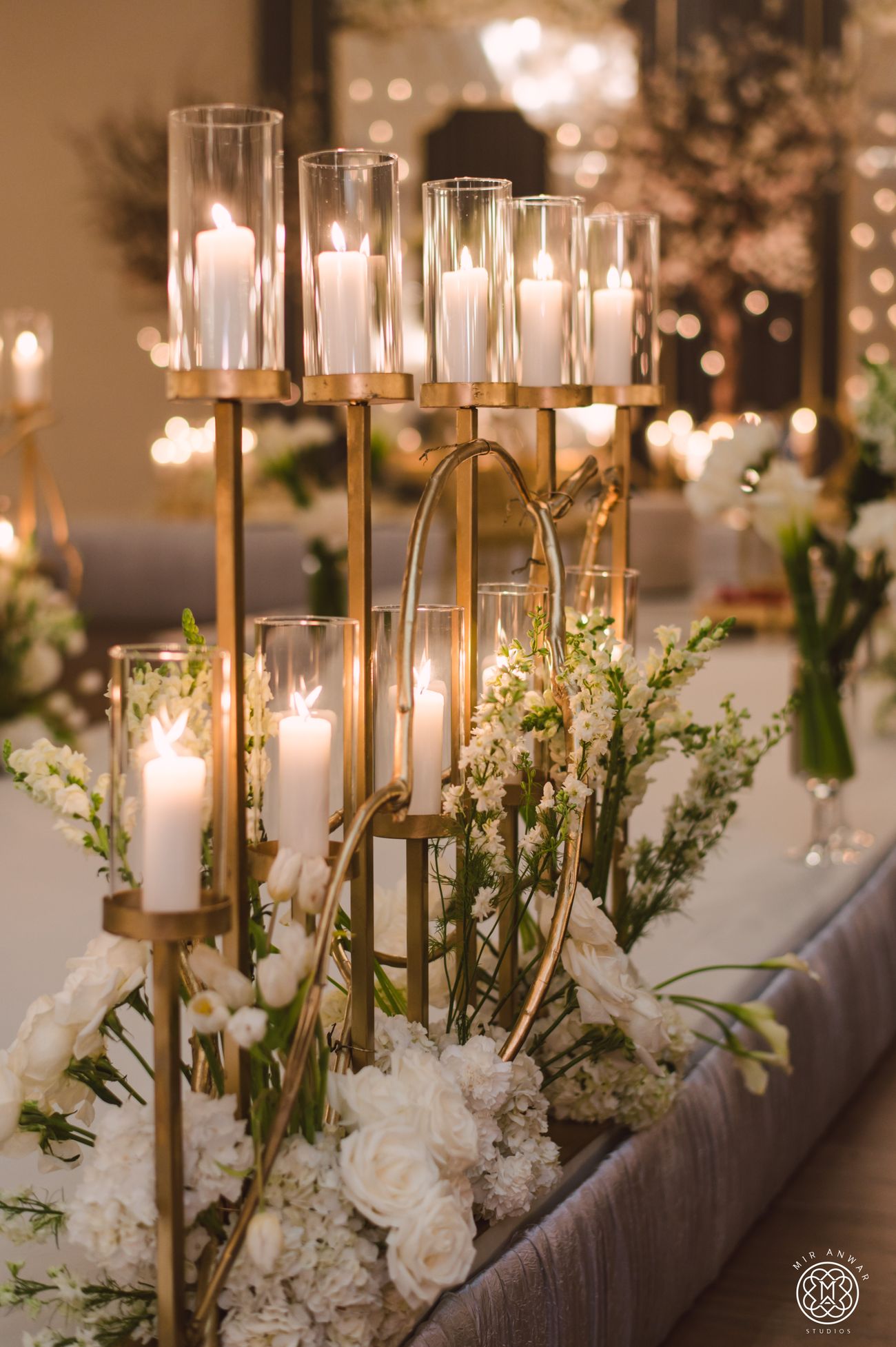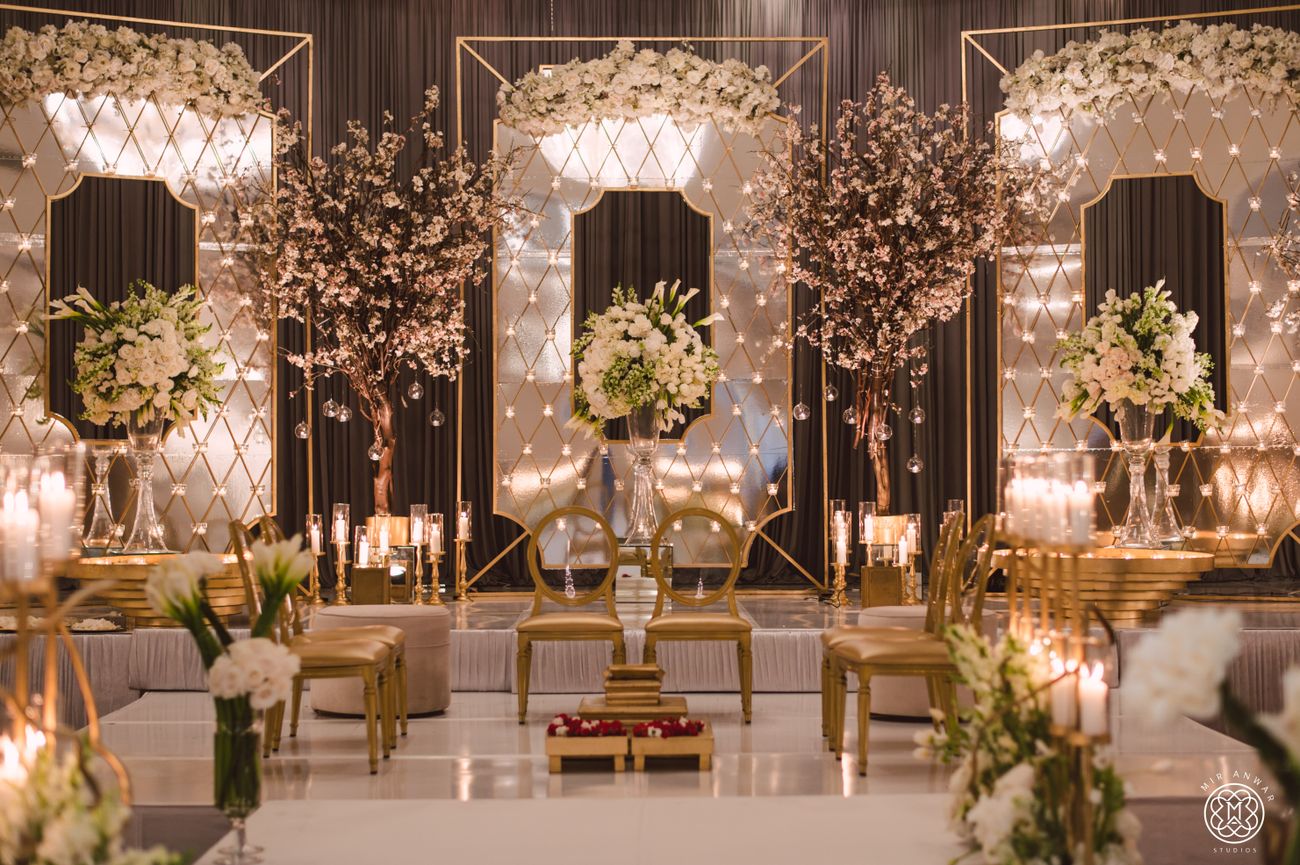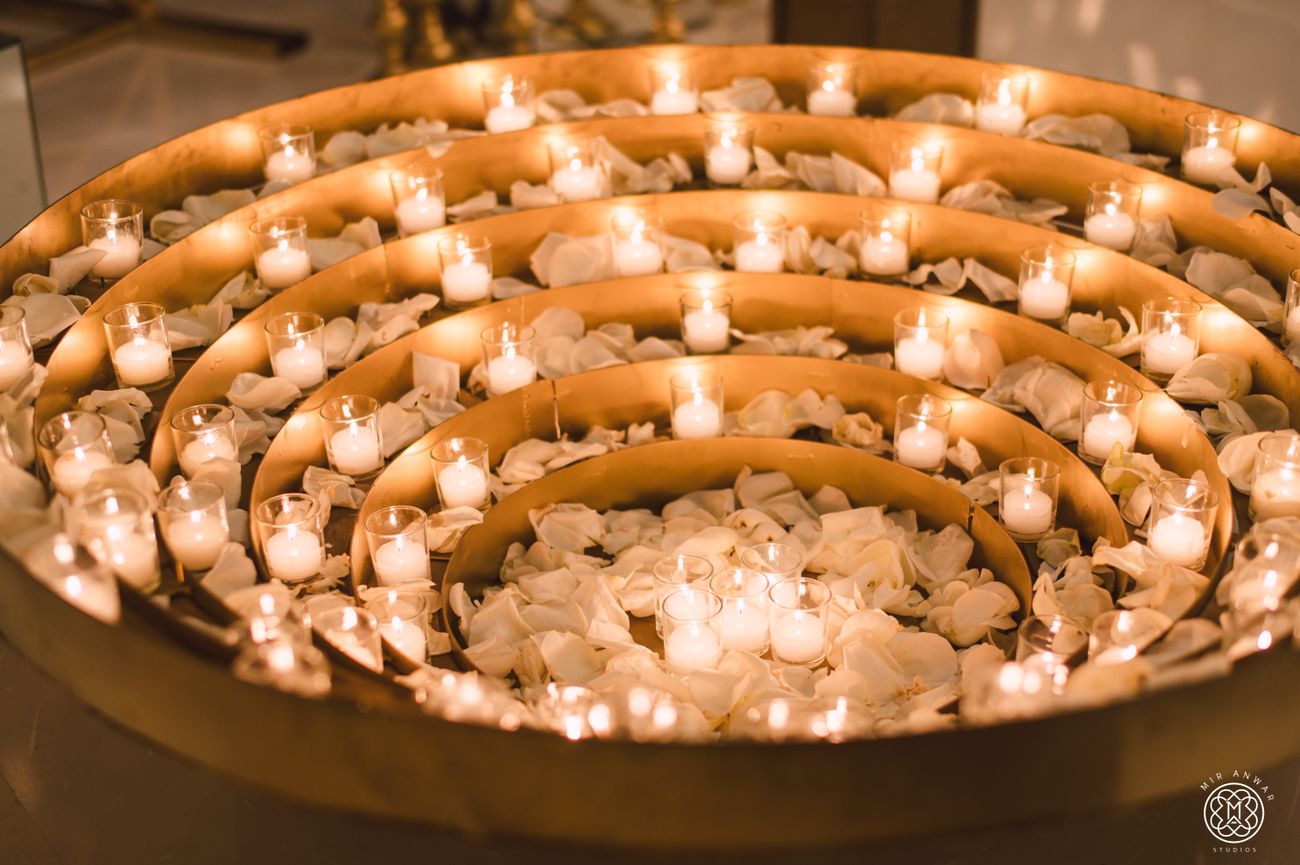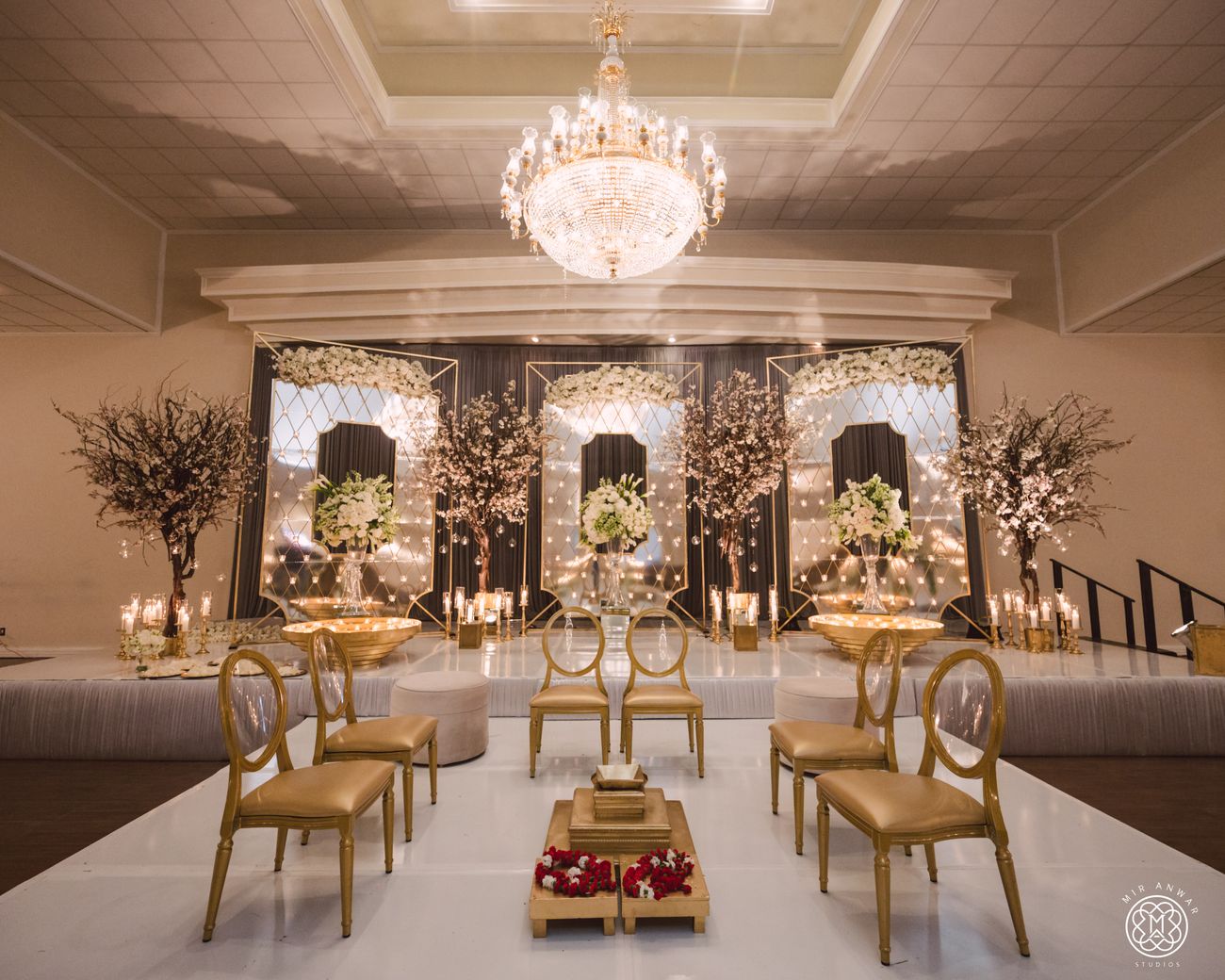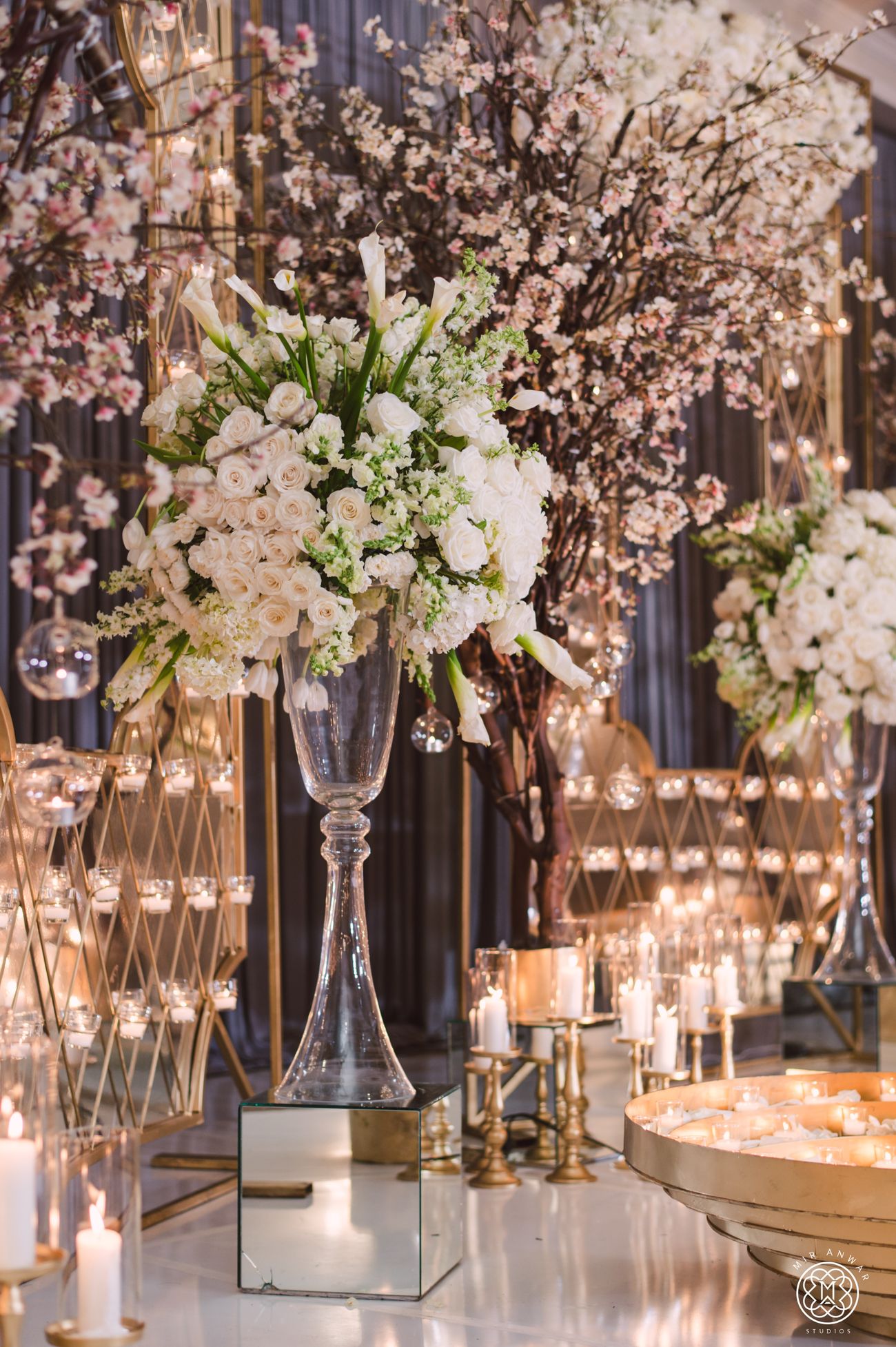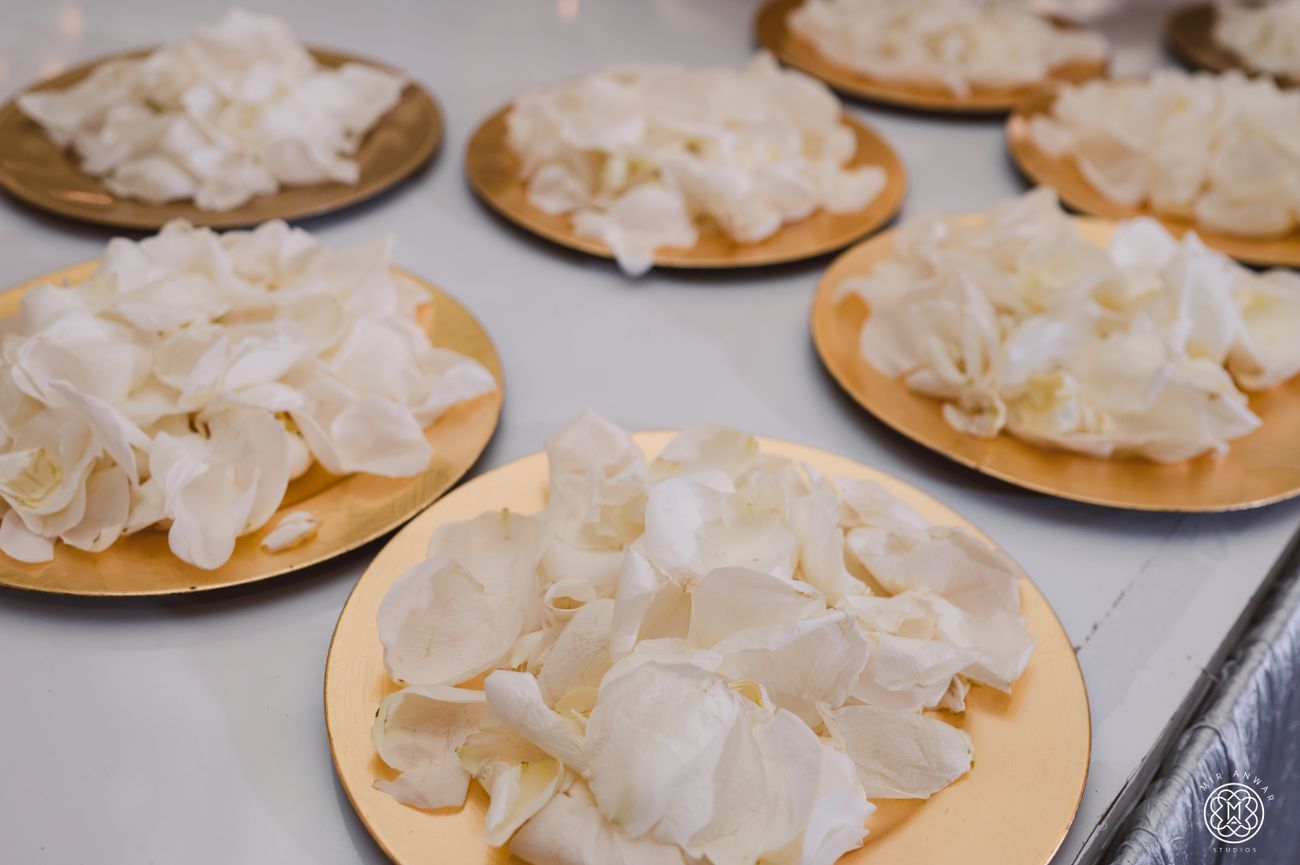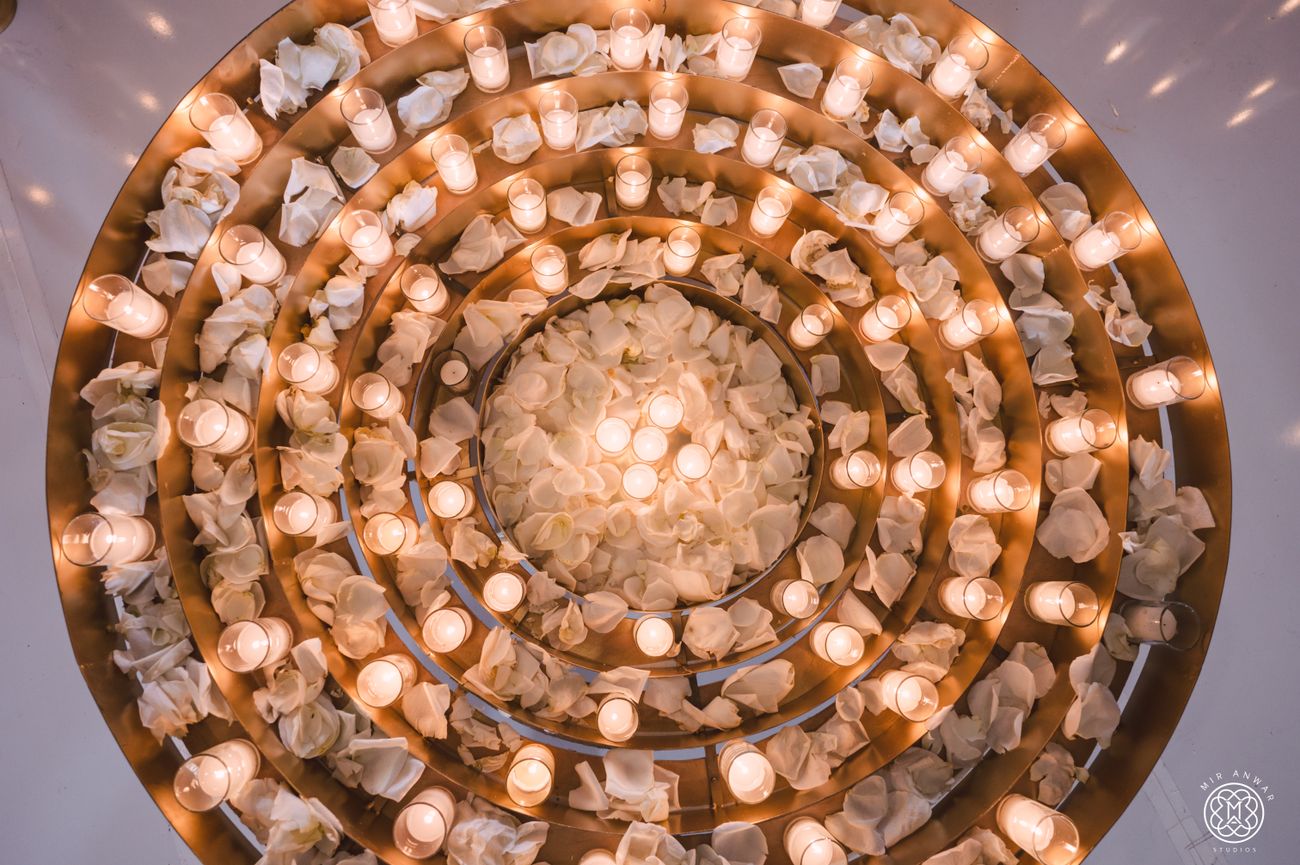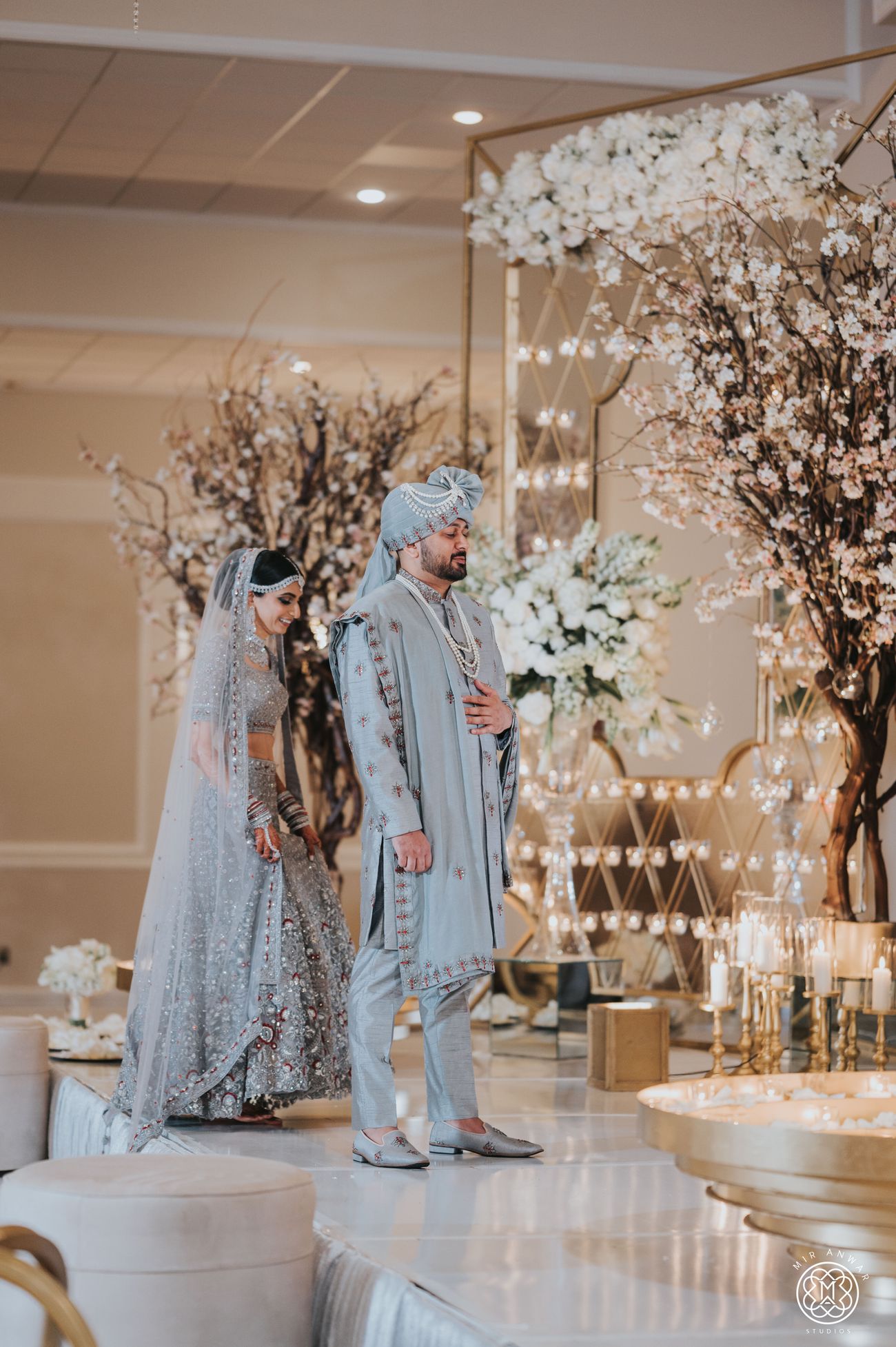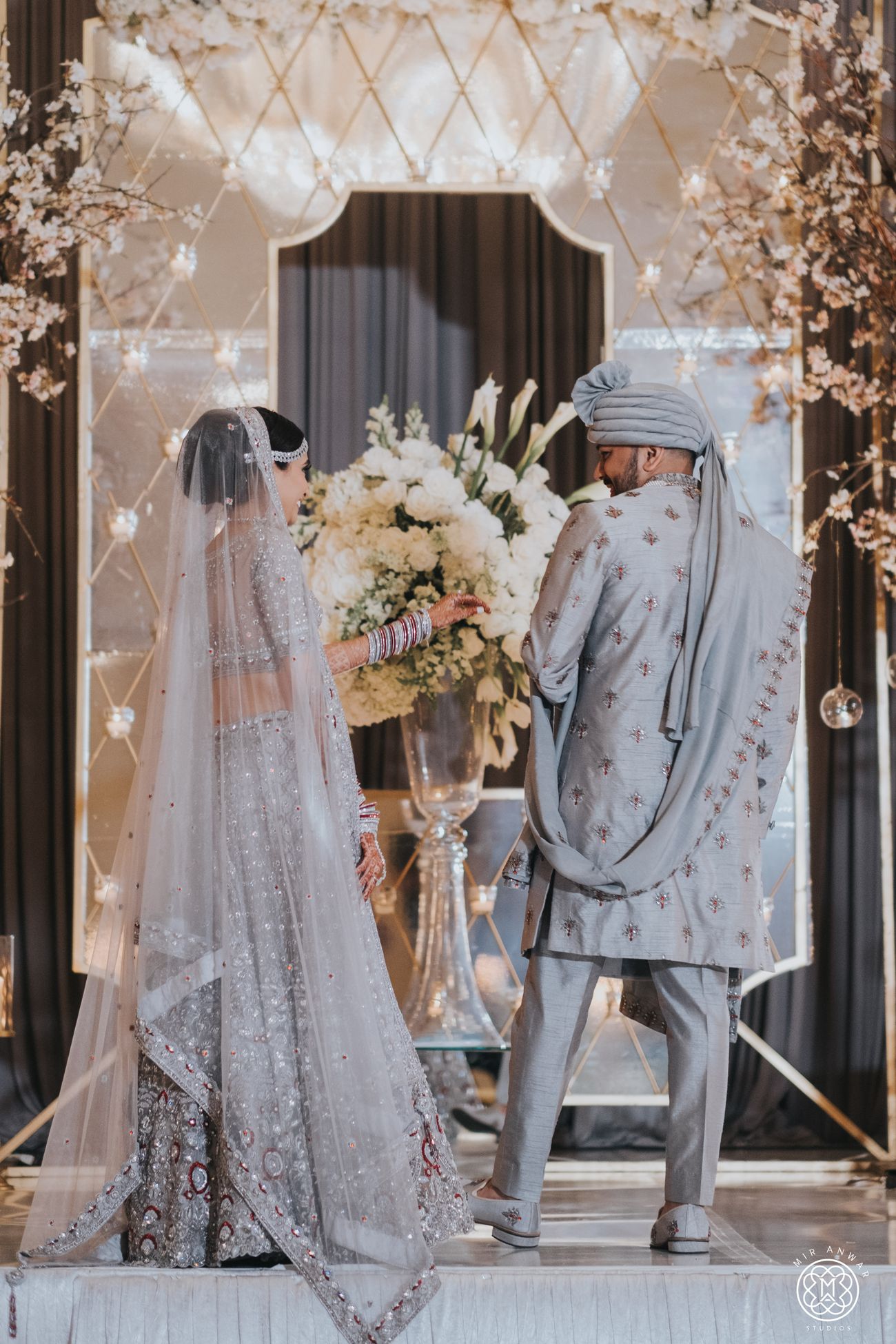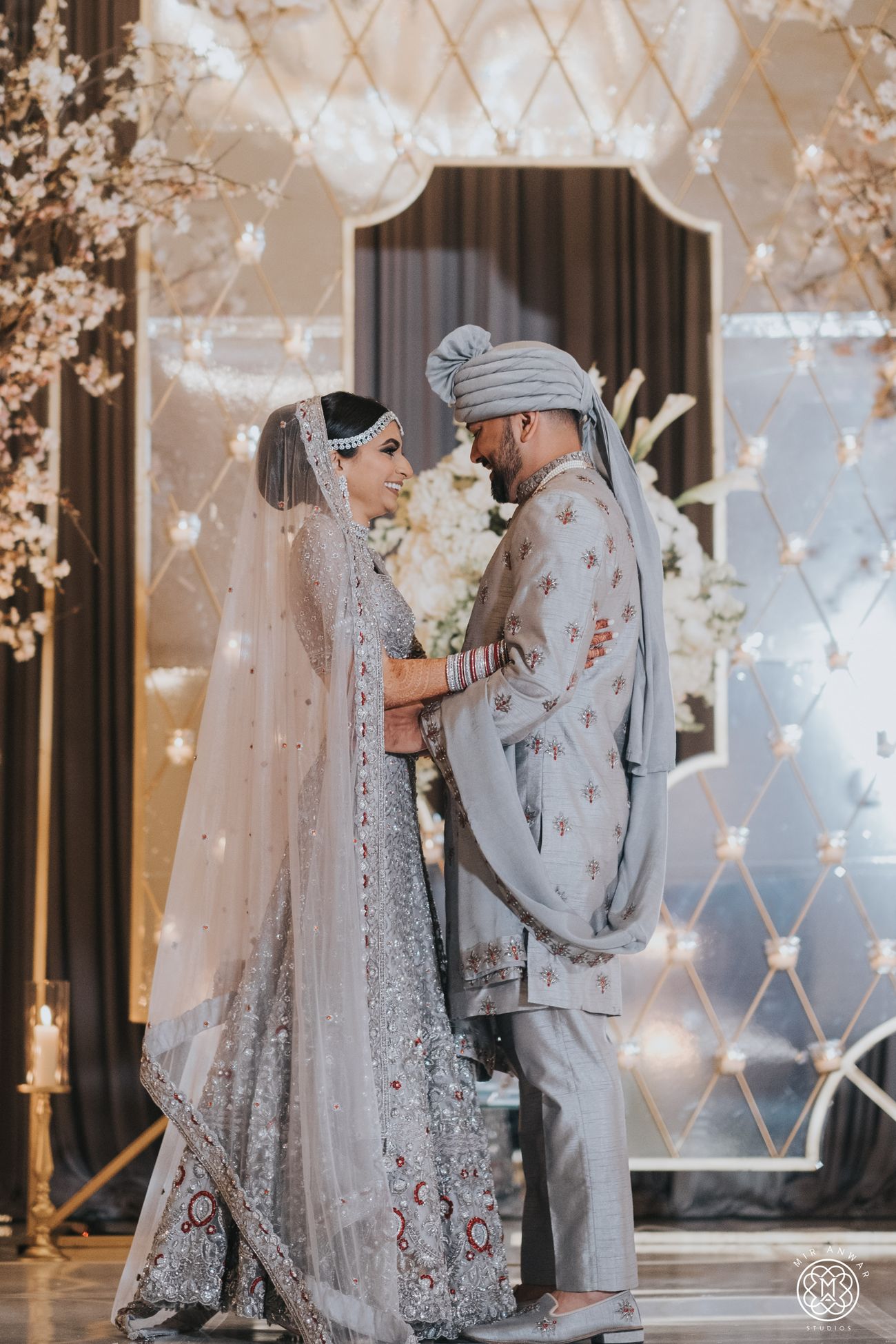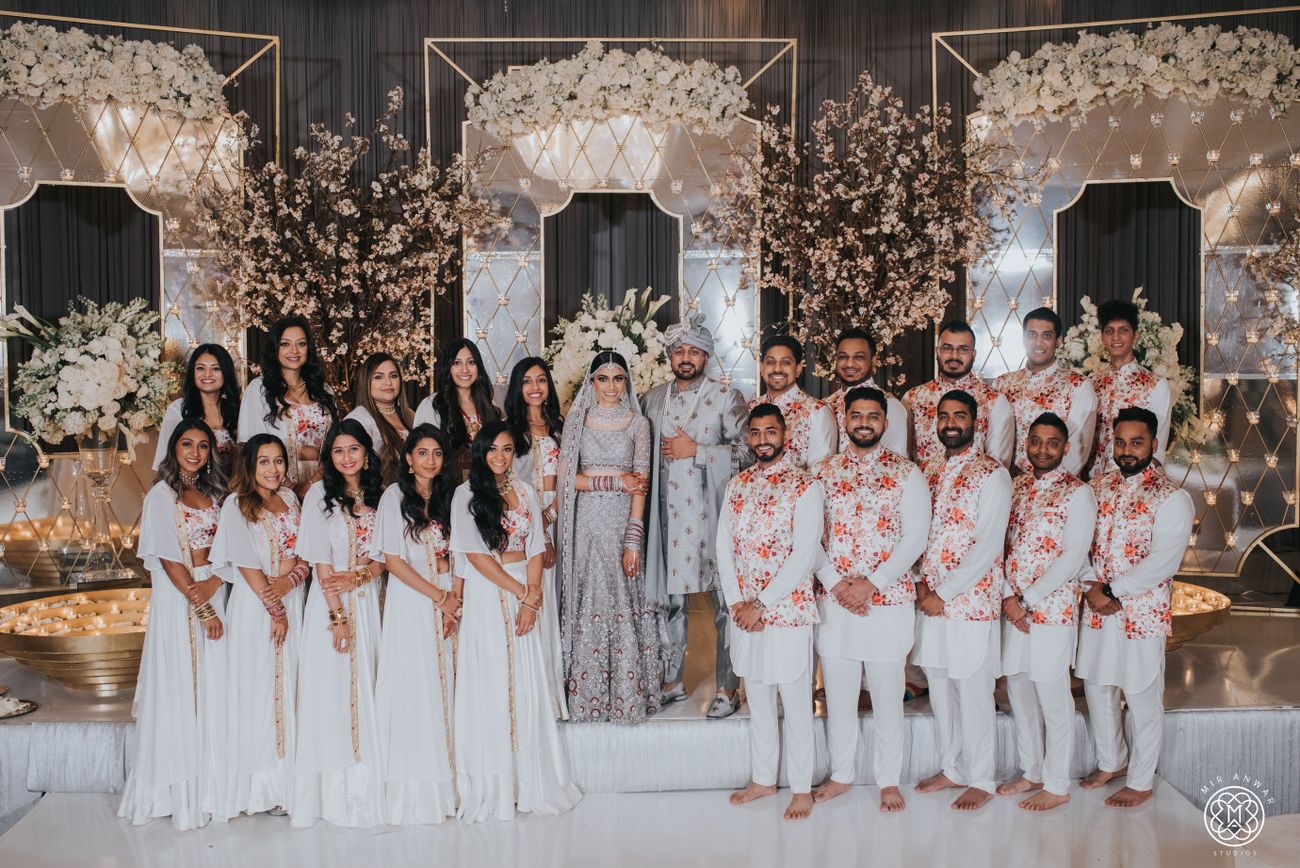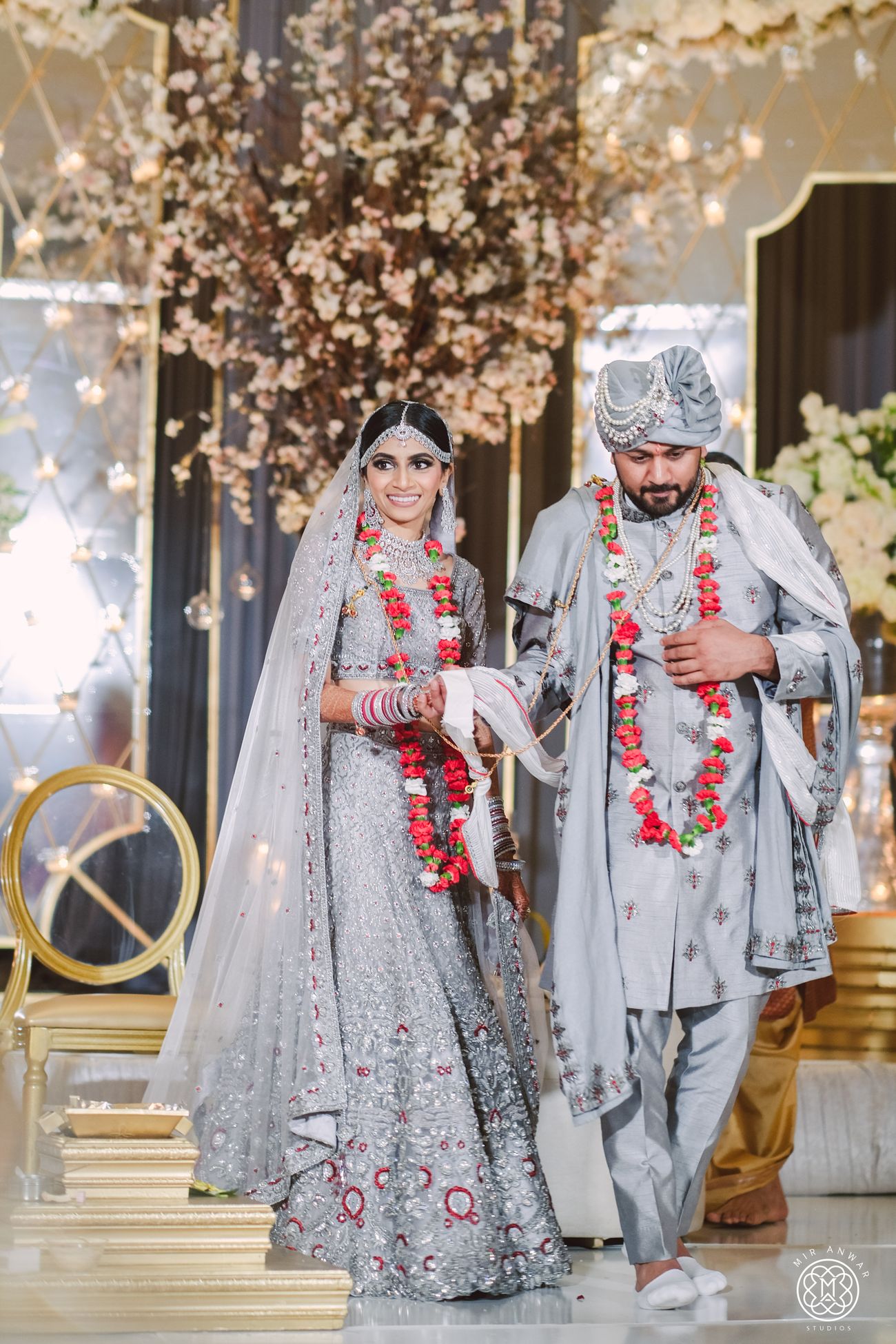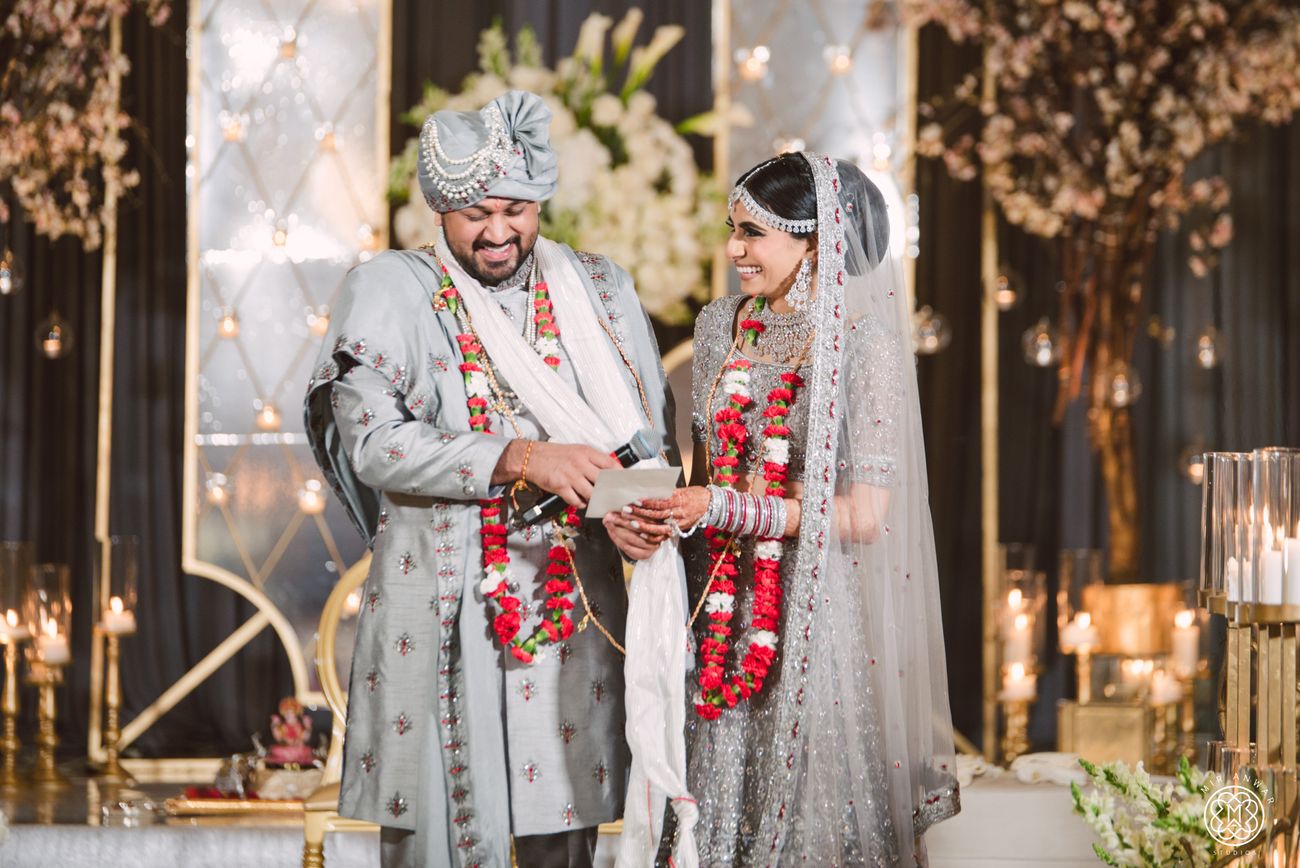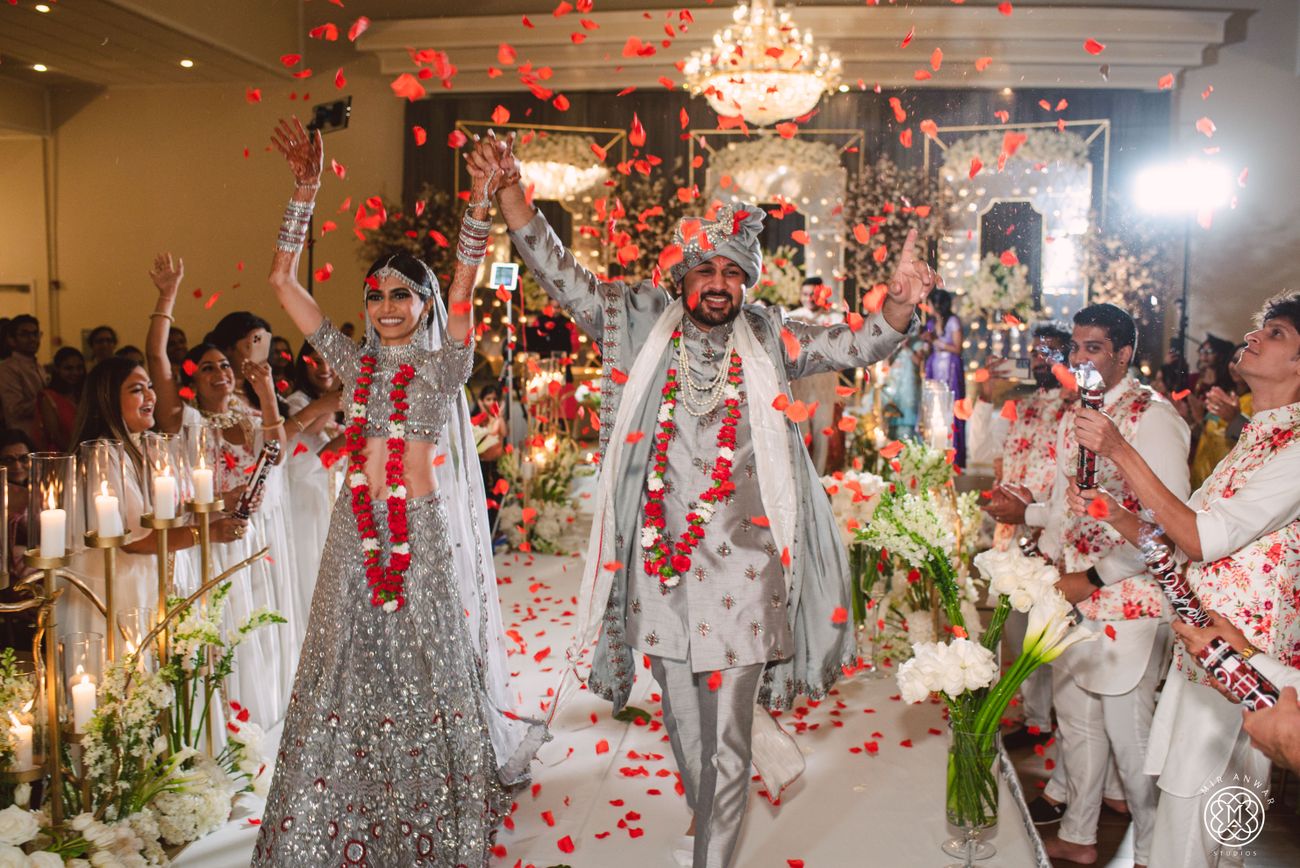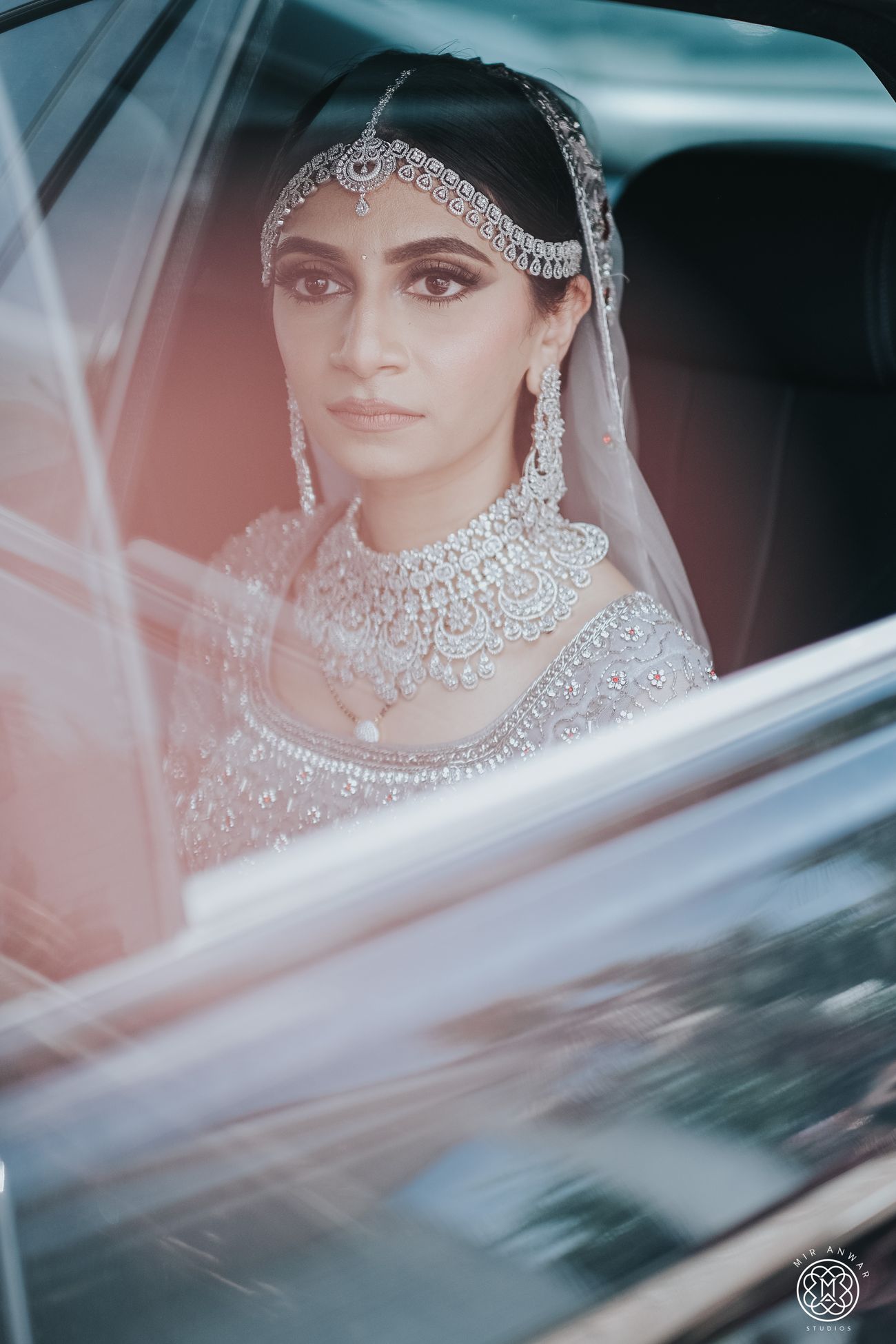 Reception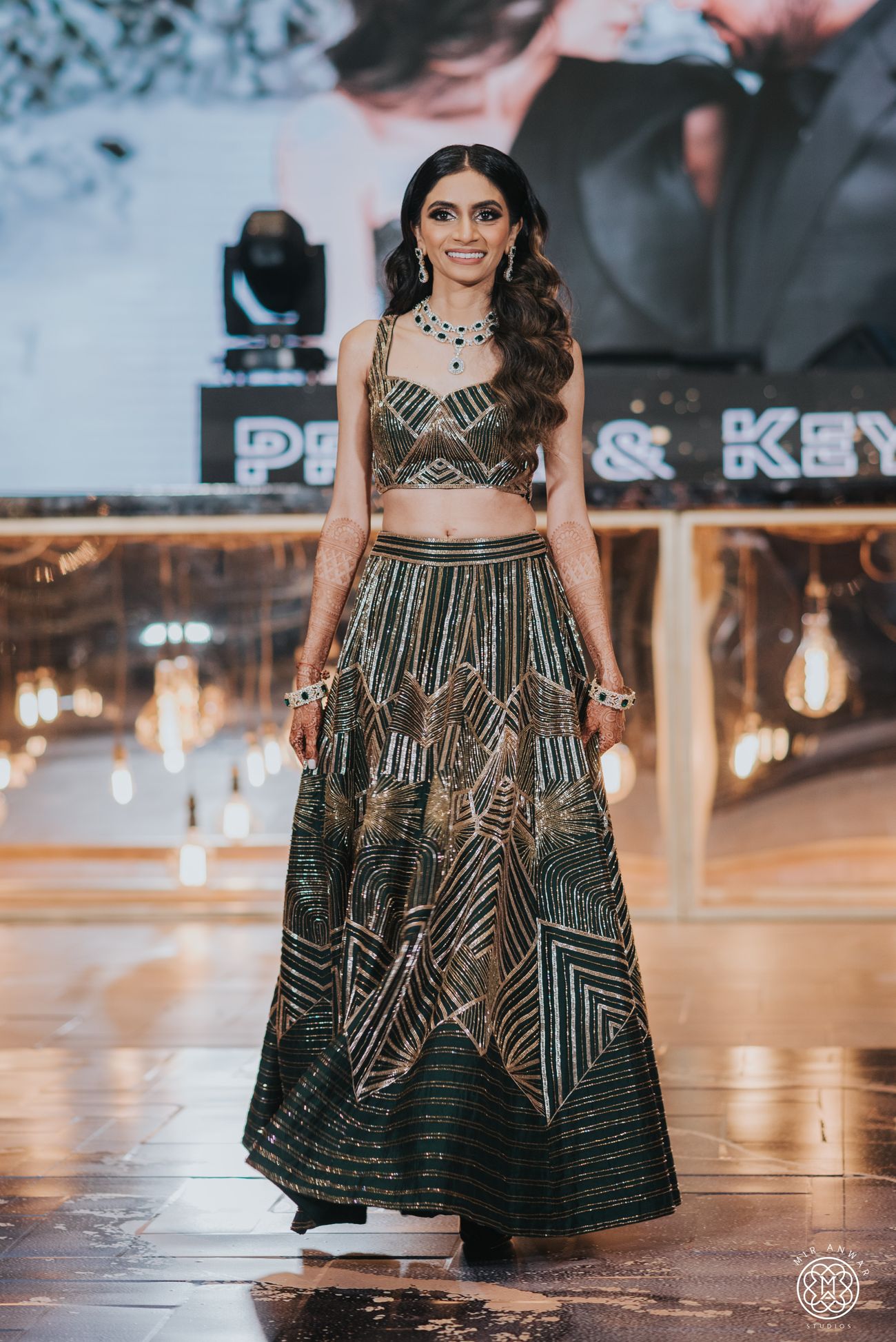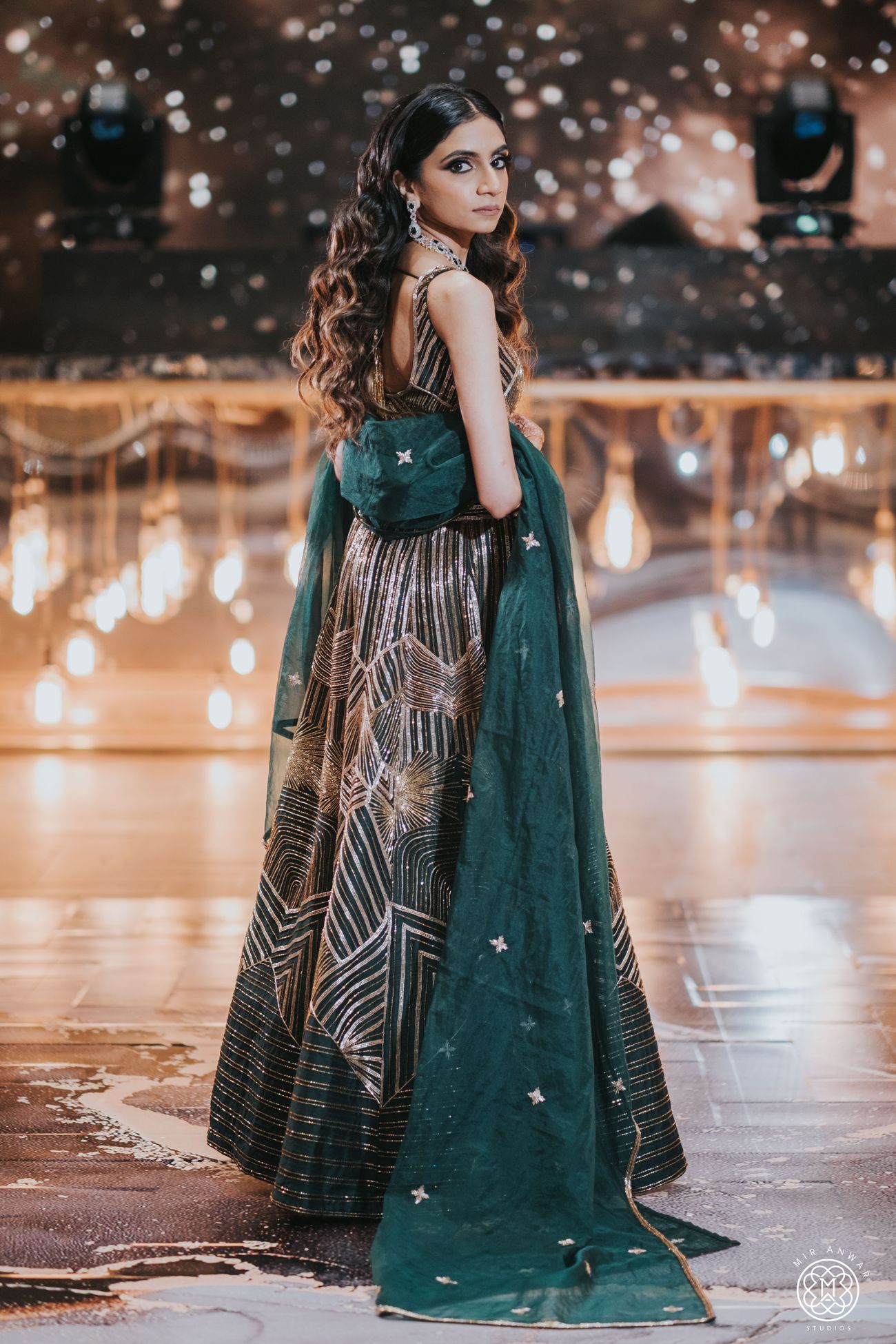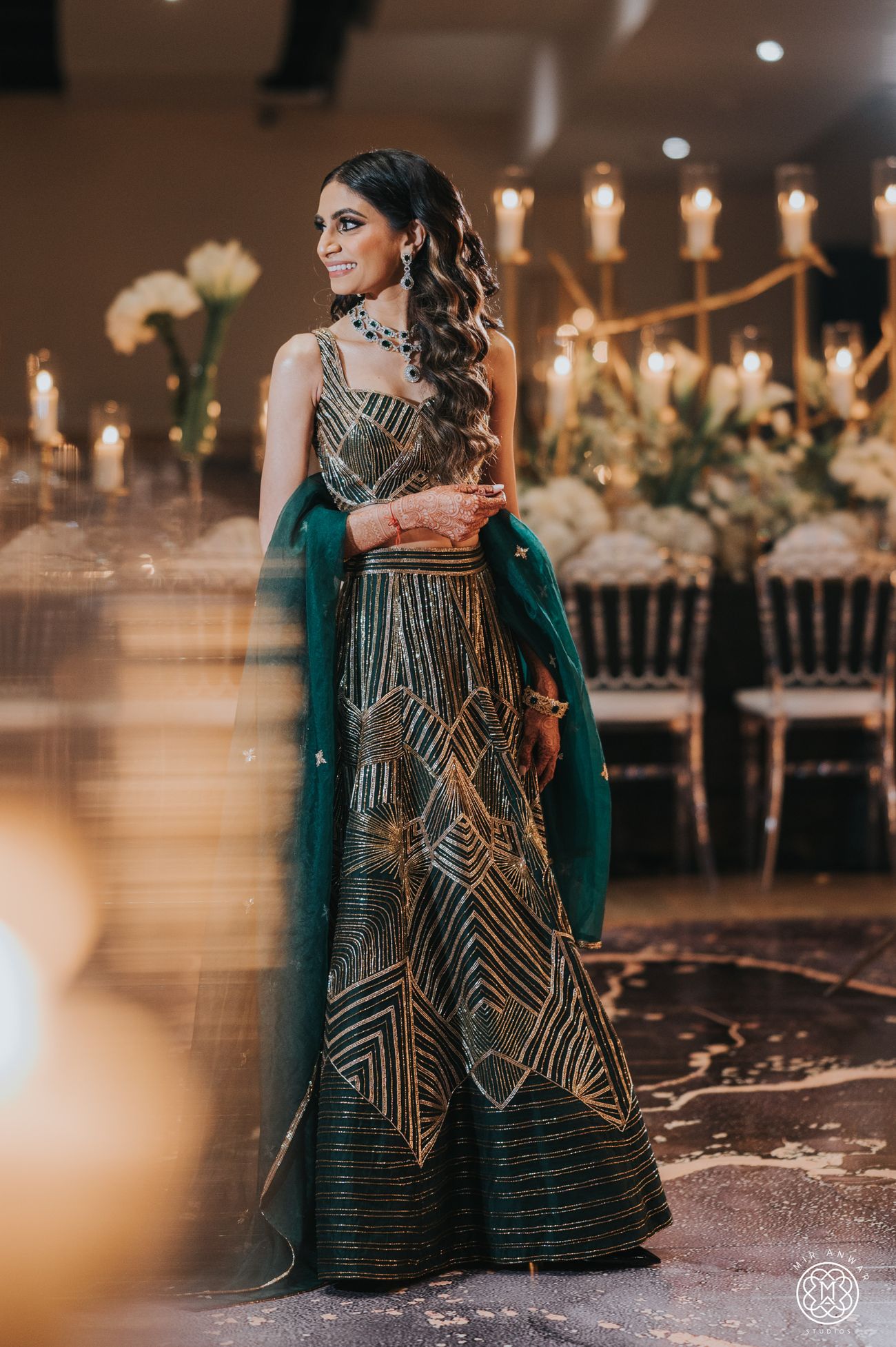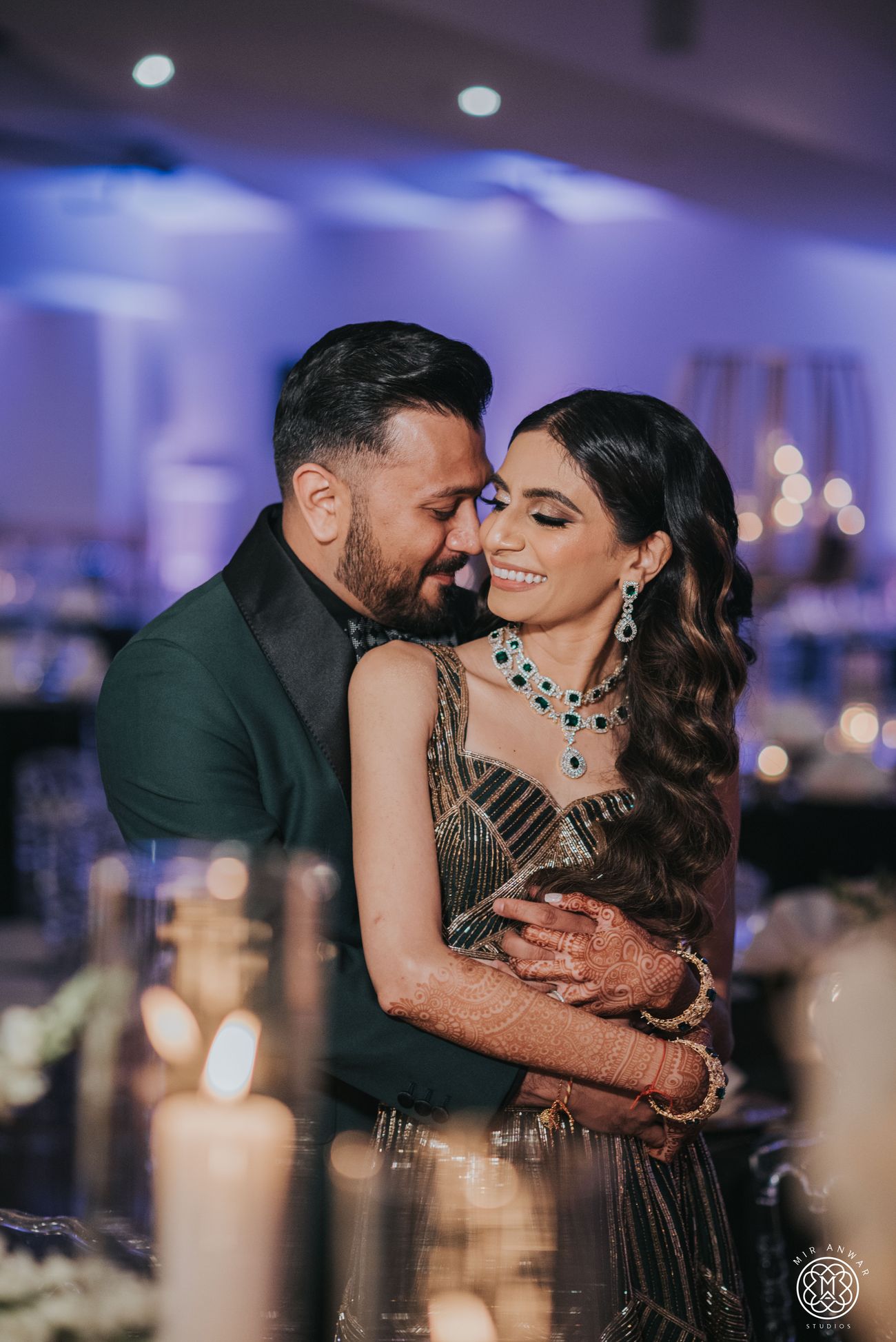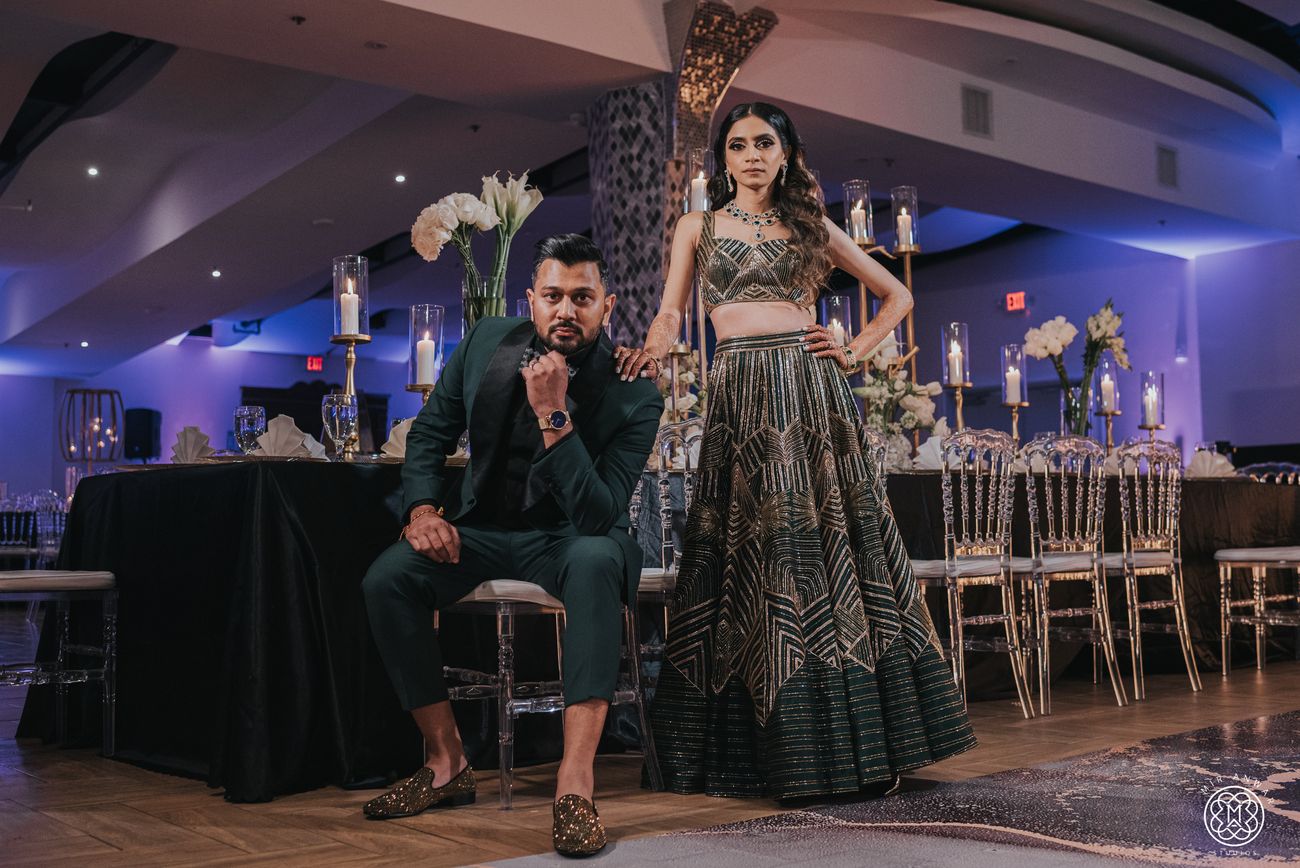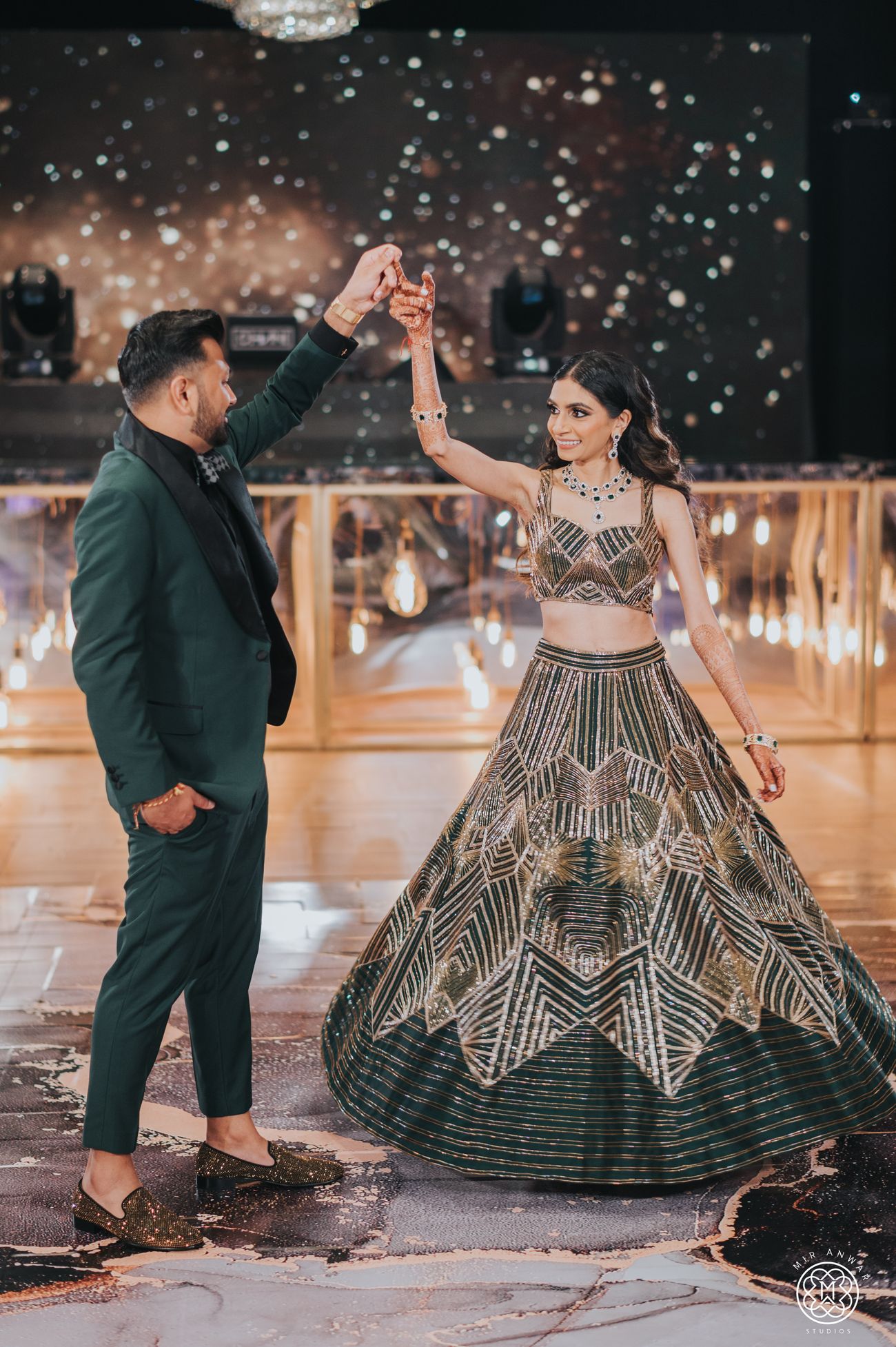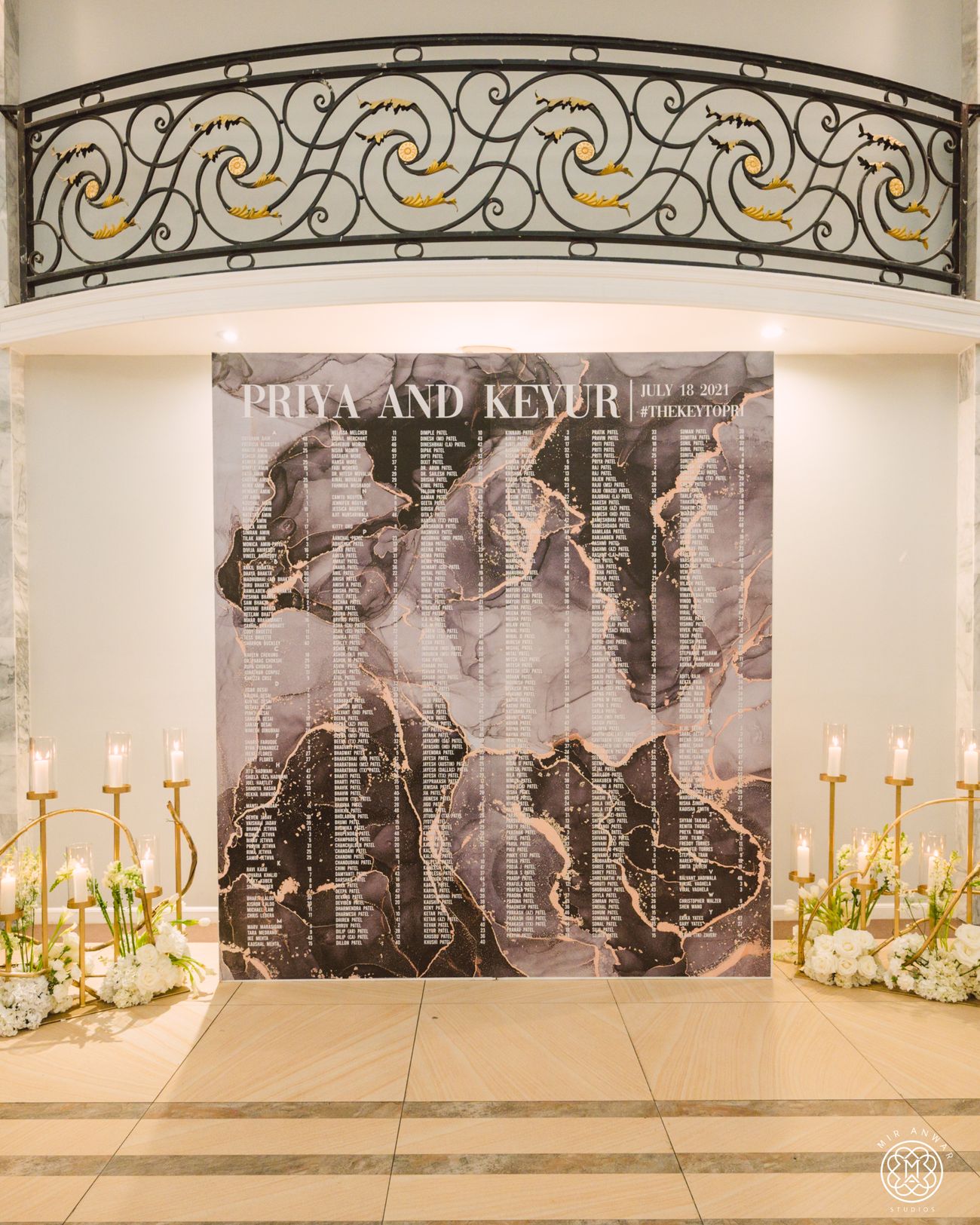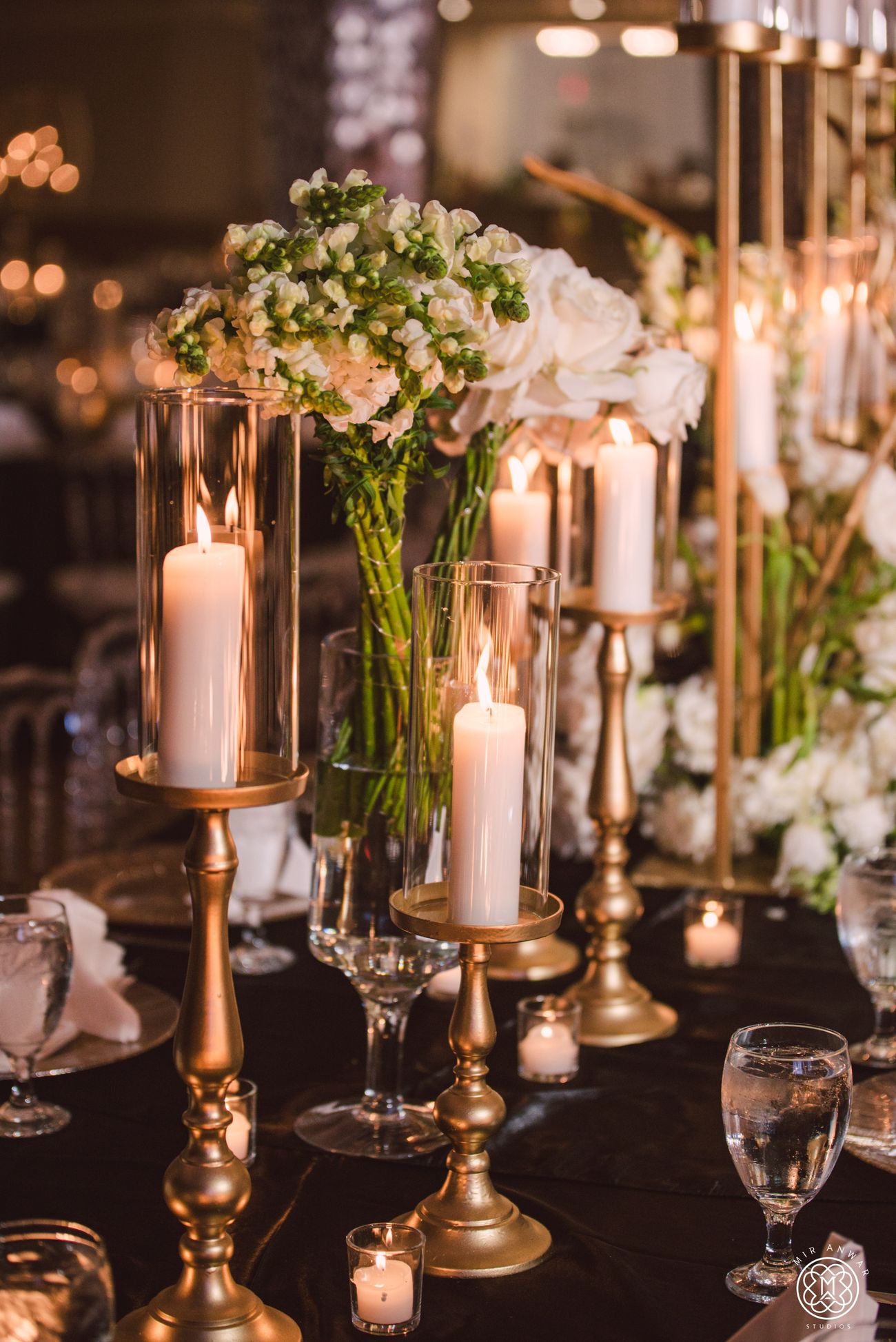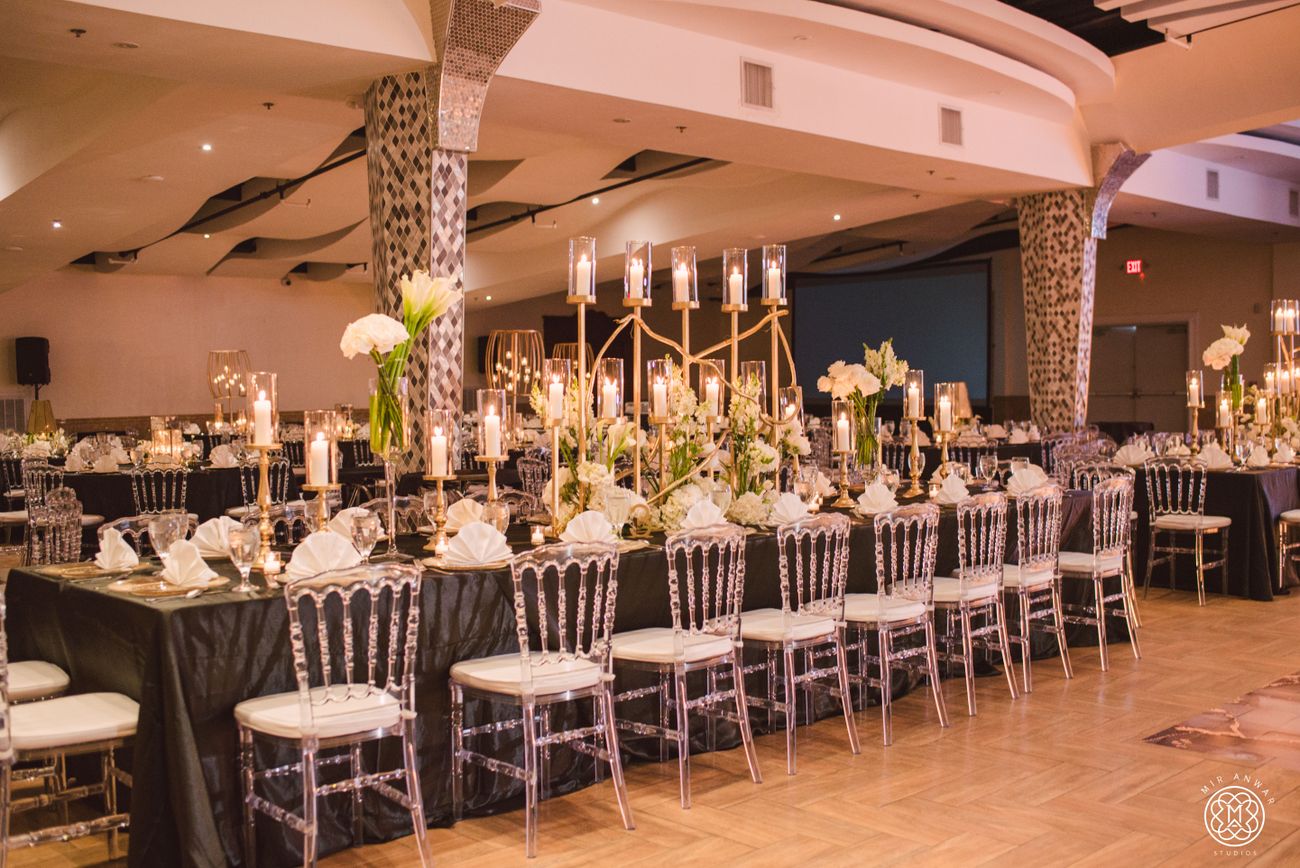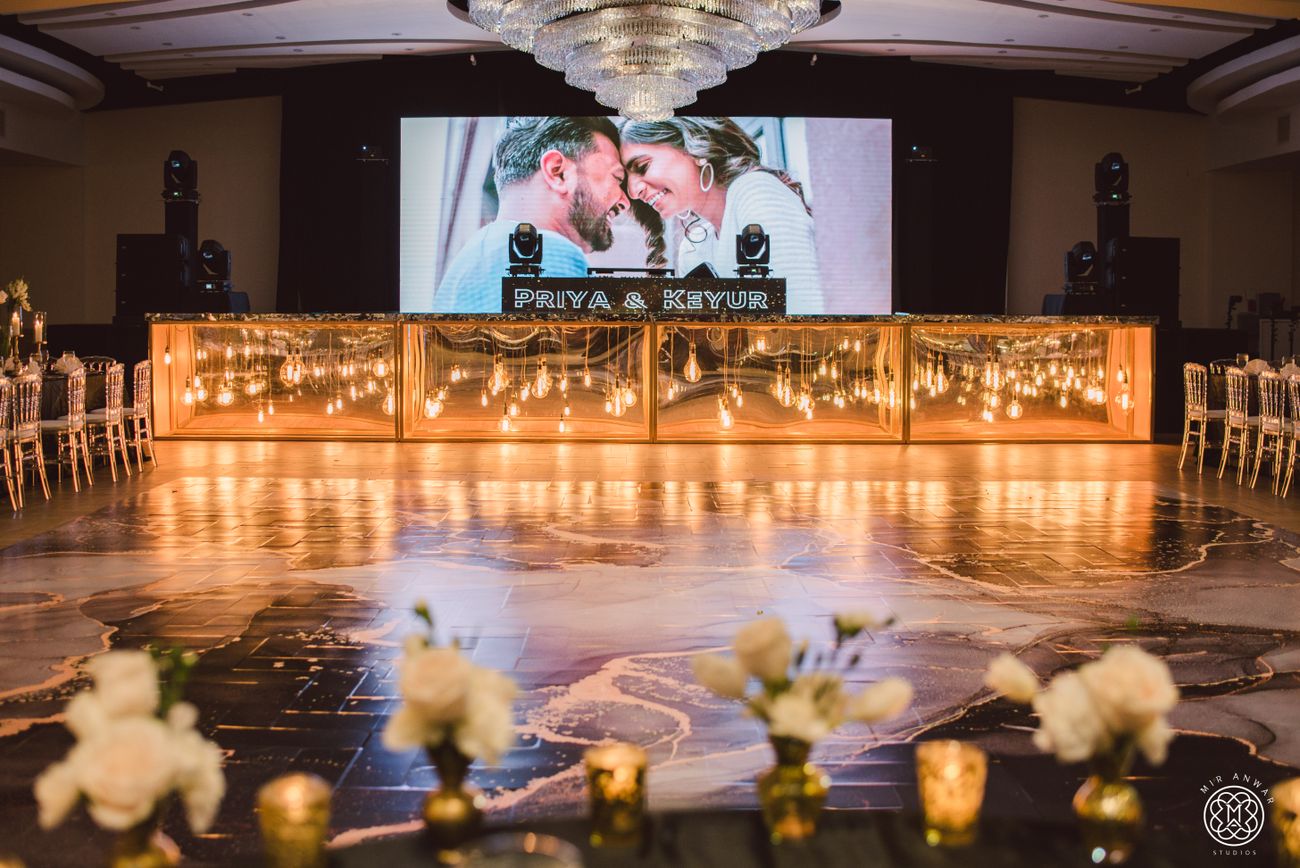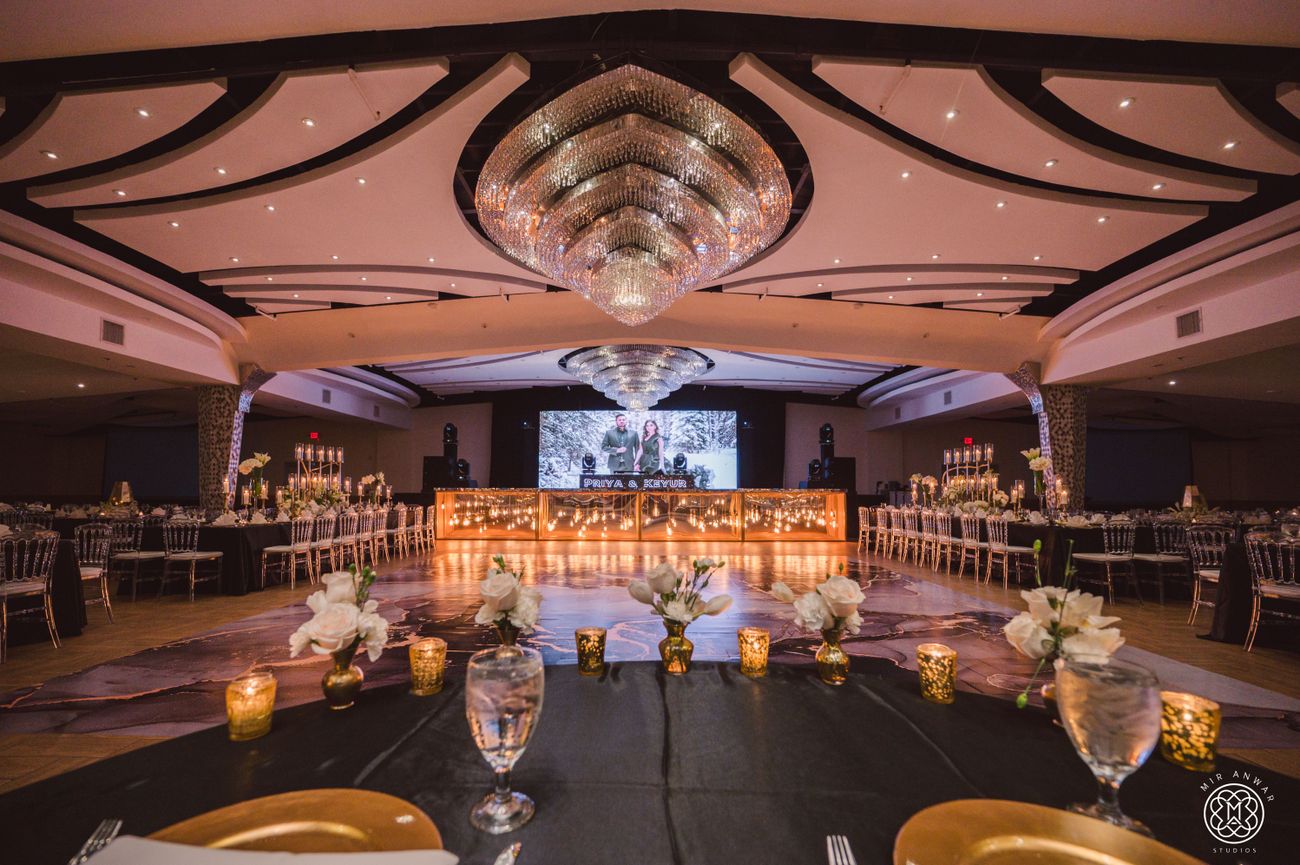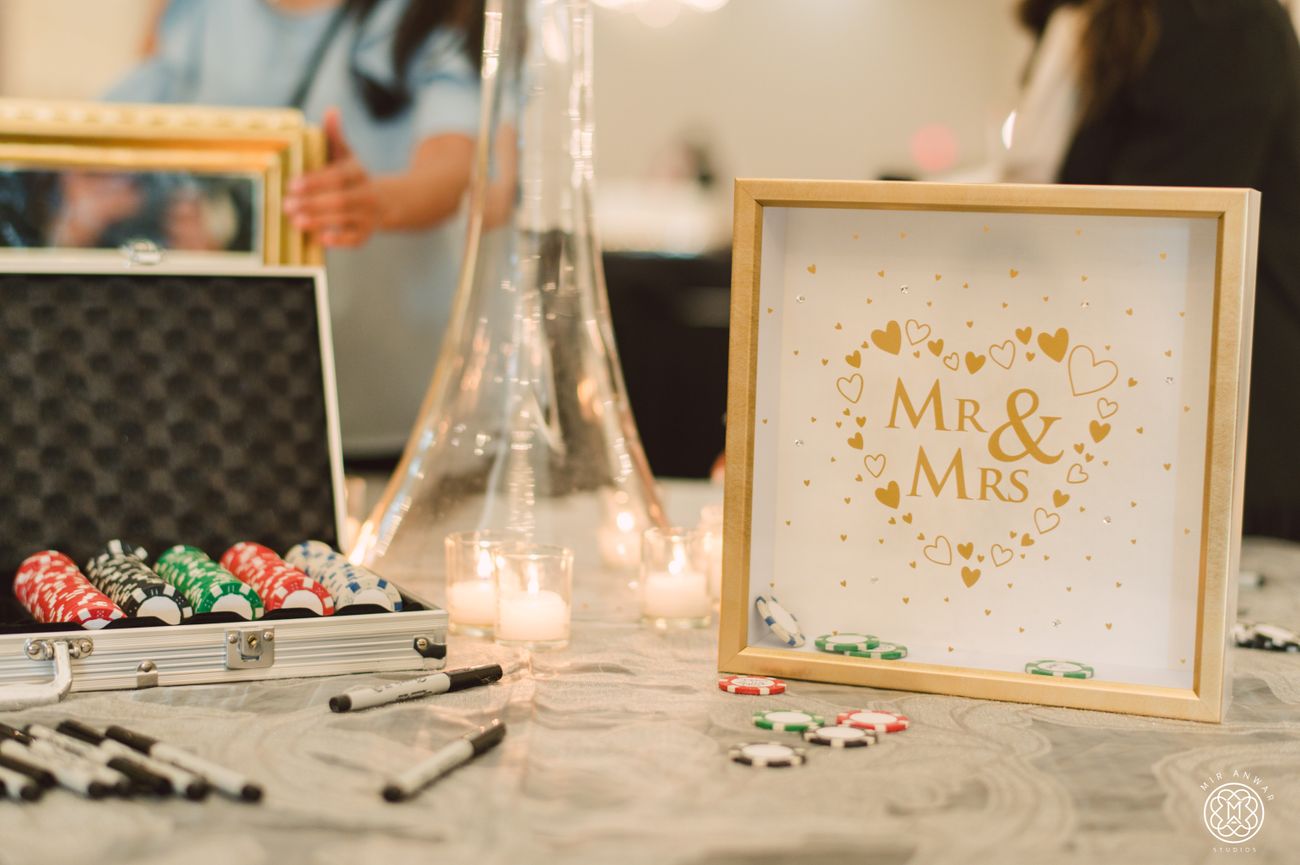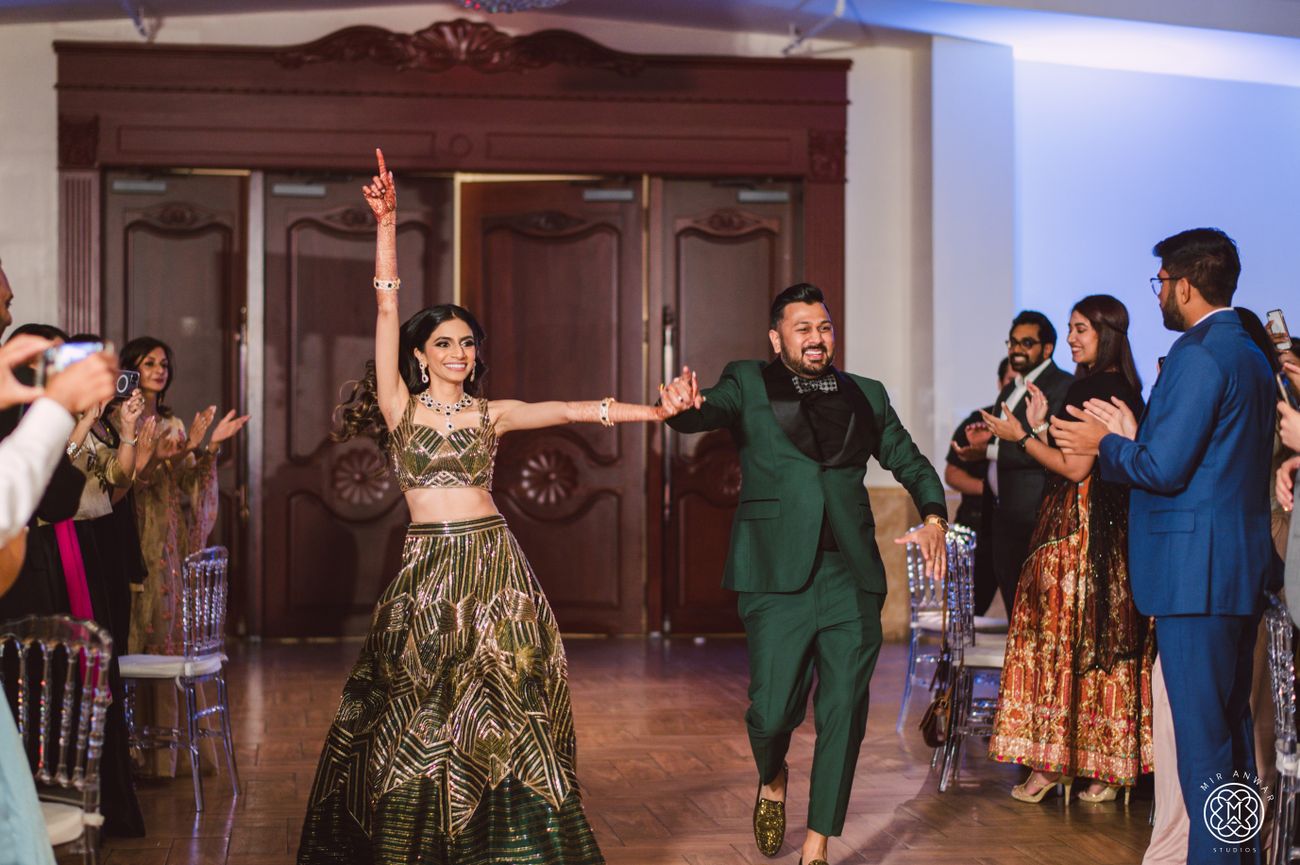 From The Bride:
We wanted all of our events to be be very modern. From the decor to clothing, everything was modern. Even with our wedding outfits we didn't want to do the traditional colors, so we went with grey, silver, and hints of red.
Our favorite moment was us actually getting married! We had to postpone our wedding due to COVID-19. That feeling of being in the mandap together was something else.
Vendor Reviews
Venue: Safari Texas Ranch (Richmond, TX) 
This was the perfect venue for us as it had multiple different ballrooms. We used a different one for each event, so we could get a different vibe. Everyone operating the venue site was very helpful and accommodating.
Makeup and Hairstyling: @ilumeartistryco 
What can I say about her? She was ABSOLUTELY AMAZING! Every look for each event was so different and unique. She made me look and feel like a princess. The way she does makeup is phenomenal.
Wedding Planning: @storybookevent 
Amy was amazing throughout the whole wedding planning process. She was very prompt and got everything done in an orderly fashion. Without her the events wouldn't have been as smooth. She took a lot of the wedding stress off of us and our parents.
Photography: @miranwarstudios
Ever since we discovered Mir and his team, we knew we wanted him as our photographer. He is very unique when it comes to taking pictures. He pays so much attention to the fine details and when you see his final product its breathtaking.
Decor: @prashe
We worked with Alina and described our vision to her for each event. When we saw everything at each event it was exactly how we wanted it, modern. We were in love with all our decor, it was perfect.
Bridal Outfits:
@panachebysharmeen (Mehndi, wedding, reception):  Due to COVID-19 I was not able to go to India for wedding shopping, so I found a designer in Houston, Texas. She designed all of my outfits and they came out exactly how I wanted them. I was a very picky bride, especially when it came to clothing. Sharmeen definitely delivered!
@jinashili - I wanted a Midi dress type outfit for my pithi. I found Jinashili through instagram and loved a lot of her outfits, because they were so modern. I asked her to make me a midi dress in a powder blue color (my favorite color) and it turned out fabulous!
Henna Artist: @RJsalon
Rachana was the one who did my bridal mehndi. She is really good at what she does. I specifically wanted very intricate detailed henna and she delivered.
Groomwear: @houseofdonaldson
Made my reception tux in forest green to match perfectly with my wife's outfit. The fitting was perfect and he was easy to work with.
Baraat and Choreography: @desijunctiondjs
They did a phenomenal job with DJing for all of our events. Everyone had a great time dancing! Their music choices for all events were on point.
Catering: Safari Texas Ranch
Did most of our catering. Their chef makes every type of food known and will adjust it to your liking. Everyone enjoyed the food at all events.
Bridal Jewellery & Accessories:
Suhana Art and Jewels:  Kirti was the one who helped me find the perfect bridal jewelry. It was super hard to find bridal jewelry as my outfit was in silver stone work. I did not want and gold jewelry. After a lot of long hours on the phone, we found the perfect pieces. We had to do everything through pictures as she was based in New Delhi. When I received my bridal jewelry, I fell in LOVE! It was absolutely beautiful.

Bangles: Knotinstyle_jewels: Is where I got my bangles from. They custom made my sets for mehndi and wedding. All sets turned out very nice and matched perfectly with my outfits.

Reception Jewellery: Aturejewels1607 - Is who made my reception necklace, earrings, and bangles. It all turned out beautiful as well!

Mehendi Jewellery: Reematdesigns_ - Is where I got my mehndi jewelry from. She has a very nice collection and helped me pick out the perfect jewelry that complemented my outfit.

Floral Jewellery: Prune - Got my floral pithi jewelry from here. They custom designed the jewelry to match my outfit and it was the perfect match.

Bridal Shoes: Needledust - Where I got my mehndi shoes from. They delivered the shoes really fast and they looked amazing in person.
Vendors: Venue: Safari Texas Ranch (Richmond, TX); Makeup and Hairstyling: IG: ilumeartistryco; Wedding Planning: The Storybook Event (owned by Amy Patel); Photography: Miranwar Studios; Decor: Prashe; Bridal Outfits: Panache by Sharmeen (Mehndi, wedding, reception), Jina Shili (Pithi); Bridal Jewellery: Suhana Arts N Jewels, Reemat Designs, Knot In Style Jewels, Ature Jewels and Prune;  Bridal Shoes: Needledust