Most Stunning Stores And Labels In Maharashtra To Buy The Authentic Paithani Saree!
BY Apoorva | 23 Mar, 2020 | 57984 views | 8 min read
Did you ever wonder what type of saree does every Maharashtrian bride done on her wedding day with peacock and lotus motifs? That's a Paithani saree! Known as the 'Queen of Silks', this stunning handloom saree originated from Paithan in Aurangabad (that's how it gets its name!) and dates back to the 2nd century BC. Paithani sarees were once upon a time woven from silk threads that came from China and locally made zari that came from real gold and silver thread. While some of them are still made from stunning gold zari, some are made with alternate handloom fabrics. This saree is the key feature of any Maharashtrain bride's wedding trousseau, be in a nine yard saree or a five yards one. If you are looking to pick up an authentic paithani saree for your wedding or even as a guest, these are the stores and labels in Maharashtra that you can pick them up from!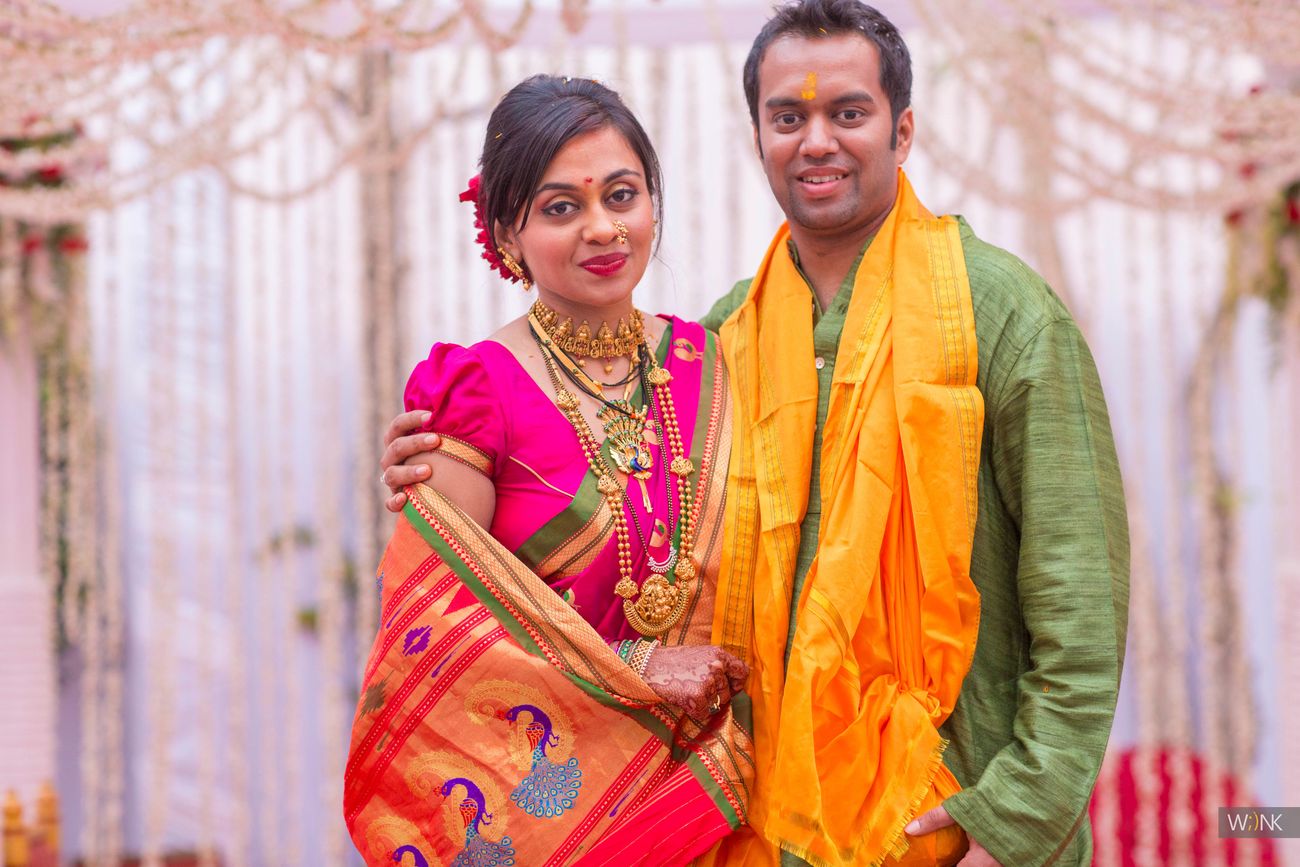 Image via Wiink
Located at the home of paithani sarees, you cannot go wrong with Kapse! They are one of the leading manufacturers and suppliers in the entire state when it comes to Paithani sarees. But if you are looking to buy your wedding saree or to pick a few for your trousseau, we recommend a quick trip to Yeola. Not only can you customise your saree (atleast one year in advance!) but also you have a better pick in terms of options and designs!
Where - Kapse paithani park, Kala Maruti Road, Yeola or find them here 
Another gem from Yeola, Soni Paithani has stores in Yeola as well as the main Nashik city. They have been in the business since 14 decades, so you don't have to worry about design or the quality of the saree that you are picking up. From beautifully designed bridal paithanis to lovely paithani dupattas, all that can be a part of your bridal trousseau, Soni paithani has it.
Where – Soni Corner, Sadhu Wasvani Road, behind Kulkarni Garden, Nashik or find them here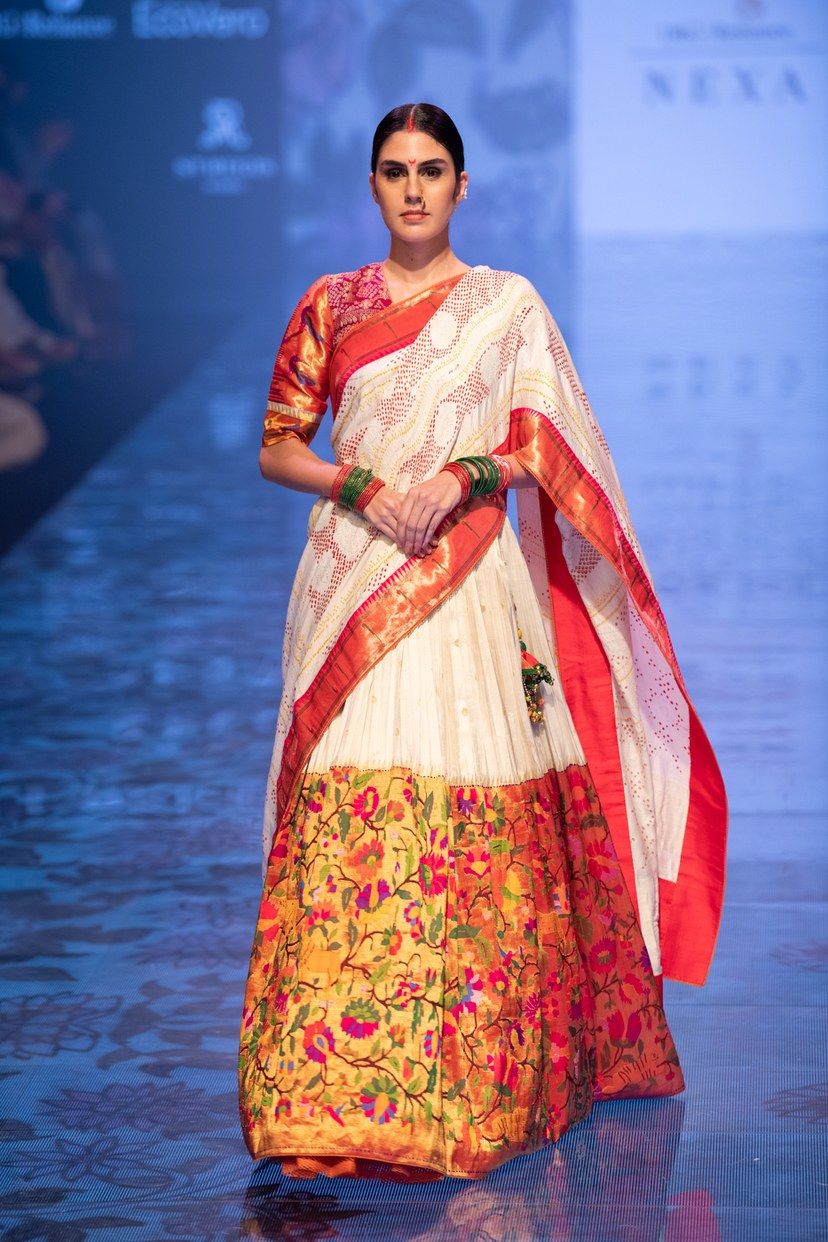 Image via Gaurang Shah
Gaurang Shah's paithani weaves are absolutely magical. From traditional sarees to lehengas and heavy dupattas, he makes everything paithani. You can pick bridal lehengas as well as trousseau sarees from his collection which are timeless classics!
Where - Tanna House, Ground Floor, Nathalal Parekh Marg, Colaba, Mumbai or find them here
This only-online store makes the most beautiful paithani sarees. While you may be a little wary about the online-only tag, we recommend you get in touch with the designer at Touch of Class to check out their entire collection. This turmeric-yellow beauty had us at its first look!
Find them here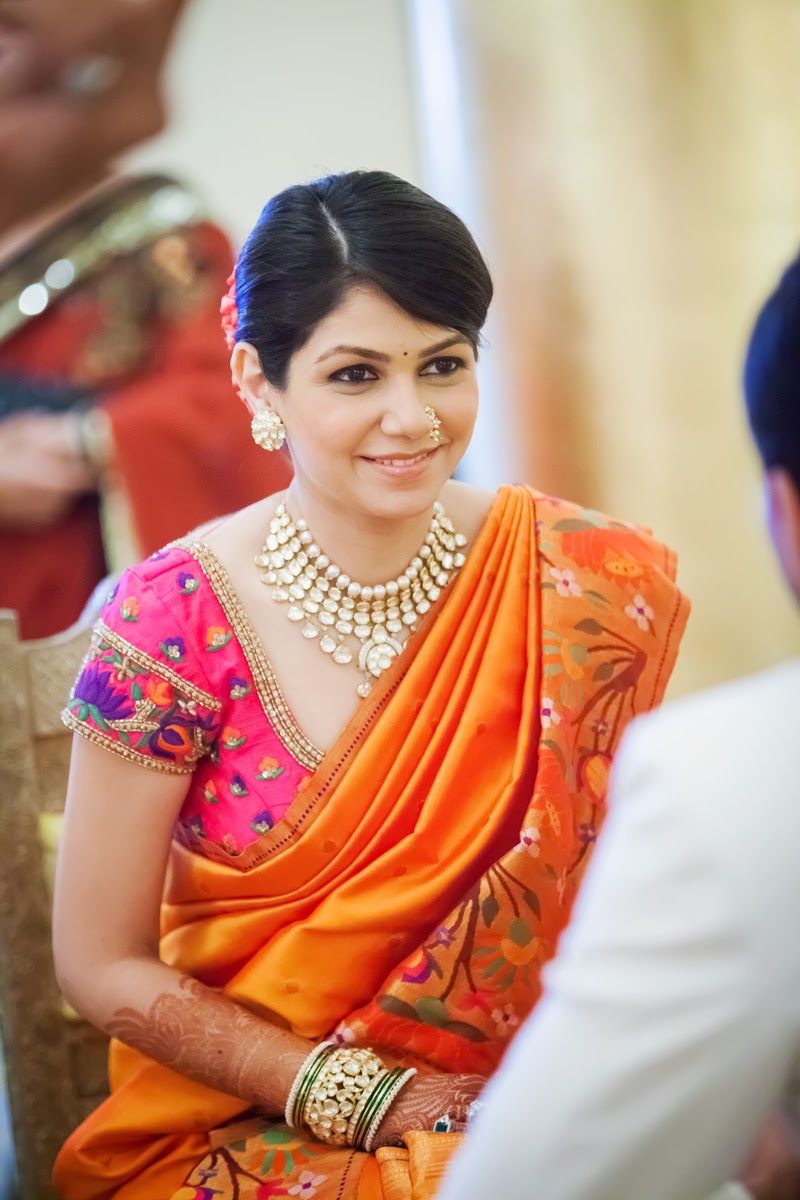 Image via Touch of Class
Paithanis come in different designs and variants. Kasat exclusive houses a stunning range including the single/double pallu, Kadiyal and Gandharva varieties along with some gorgeous fusion pieces incorporating the opulence of brocade designs in the traditional Paithani weaves. This store is a heritage store, giving you nothing but the best in terms of quality!
Where - 16/15, Casablanca B, Sangam Press Road, Opposite Karishma Society, Off Karve Road , Kothrud, Pune or find them here 
If you are looking for a designer paithani with embroidery or any kind of embellishments, the House of Neeta Lulla does a stellar job at it! Perfect for a heavy bridal saree like this one. 
Where - 6 RNA Classic, S V Road, Santacruz West, Mumbai or find them Neeta Lulla★ 4.9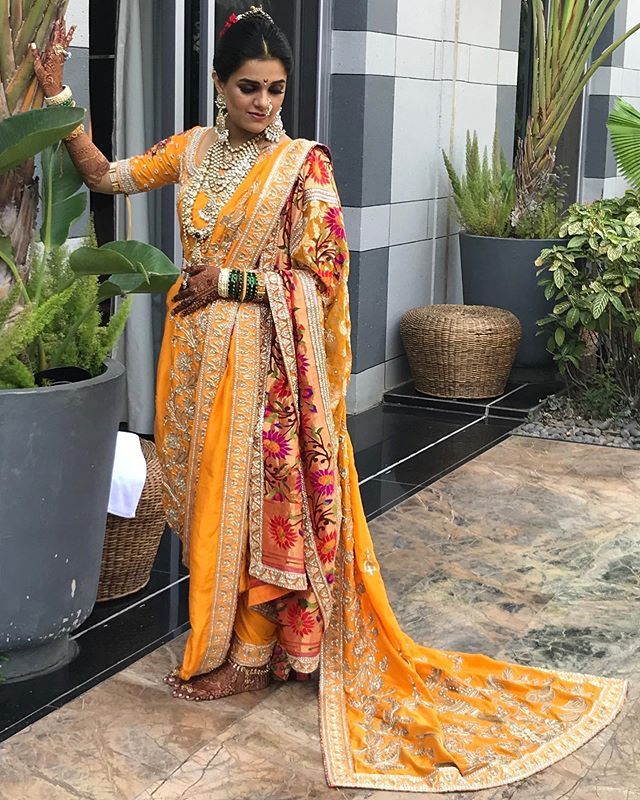 Image and Saree via Neeta Lulla★ 4.9
Located in Pimpri-Chinchwad, this is possibly the most popular saree store in the neighbourhood. Their speciality lies of pure Yeola handloom paithani sarees. They even customise nine yard sarees into pre-stitched drapes, making it easy for you to on that saree on your wedding day!
Where - Akurdi-Chikhli Road, Jijamata Park, Pimpri-Chinchwad or find them here
If you are looking at designer pieces without that high end luxury price tag, Paithanis by Mruga Kirloskar is a label to pick. They have exquisitely crafted paithani sarees and dupattas along with custom created lehengas as well. So if you want to opt for a paithani bridal lehenga, this is the place to go!
Find them here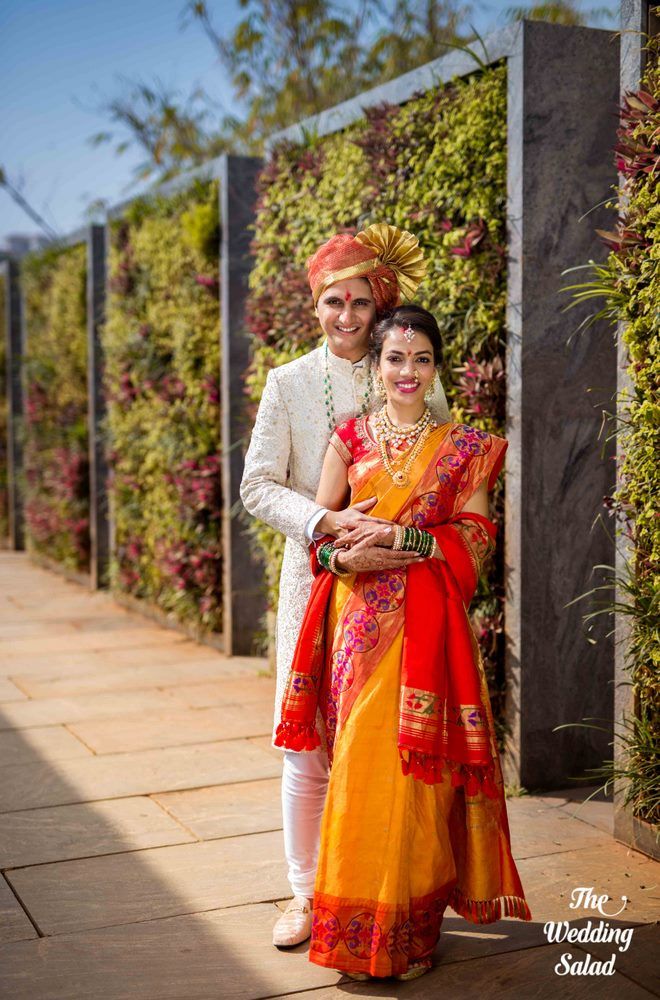 Image via Nikita and Parth's Real Wedding  and saree via Paithanis by Mruga Kirloskar
This store has a beautiful collection of silk as well as cotton paithani sarees, something that is a rare find in the city. Along with bridal paithani sarees, they also have paithani dupattas and paithani blouse pieces that you can pick from. They have an online store as well as an offline one!
Where – 2, Rizvi Mahal, Waterfield Road, Bandra West, Mumbai or find them here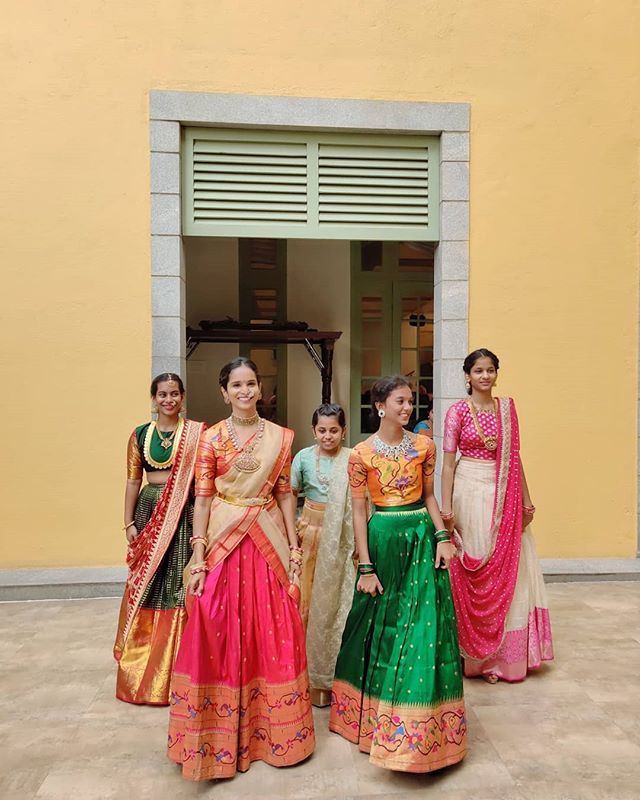 Image via Manasa Reddy
The hub of all things Maharashtrian in Mumbai – Dadar! Roop Sangam has a variety of traditional nine yard as well as five yard sarees for brides-to-be. From simple ones to heavy work, they have sarees for all types of brides.
Where - 385, N C. Kelkar Rd, Near Kabutar khana, Dadar West, Mumbai or find them here! 
Sonalee Paithani
One stop destination for all brides who want to buy luxury paithani sarees. The store has over 25 different types of only paithani sarees and more than 75 types of different sarees. From simple to heavy traditional sarees they have it all. 
Where - Ground Floor, S-Cube Business Center, Opp.Magnum Heart Institute, College Road, Nashik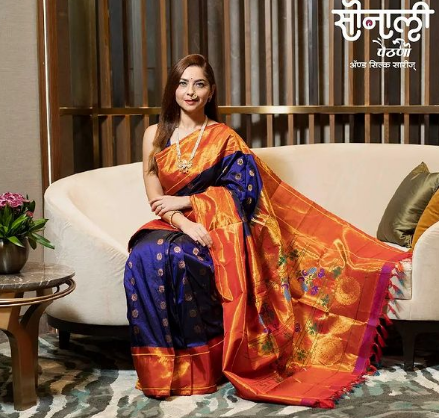 Image via: Instagram
Brand Mandir
If you're looking for something out of the box yet traditional, then checkout some saree pieces here. Trending designs and colors incorporated with traditional paithani sarees. You'll find tons of options here. And the best part is they sell online as well!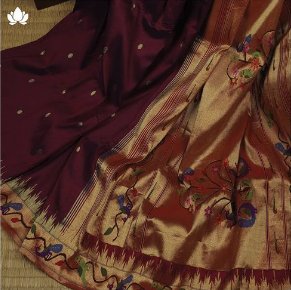 Image via: Instagram
Here are a few designs for you to bookmark:
1. Red Marathi Wedding Paithani Saree:
If you want to go the traditional way with the color red then we say it's the best choice! And the best part about this design is that this is minimal yet has a heavy touch to it.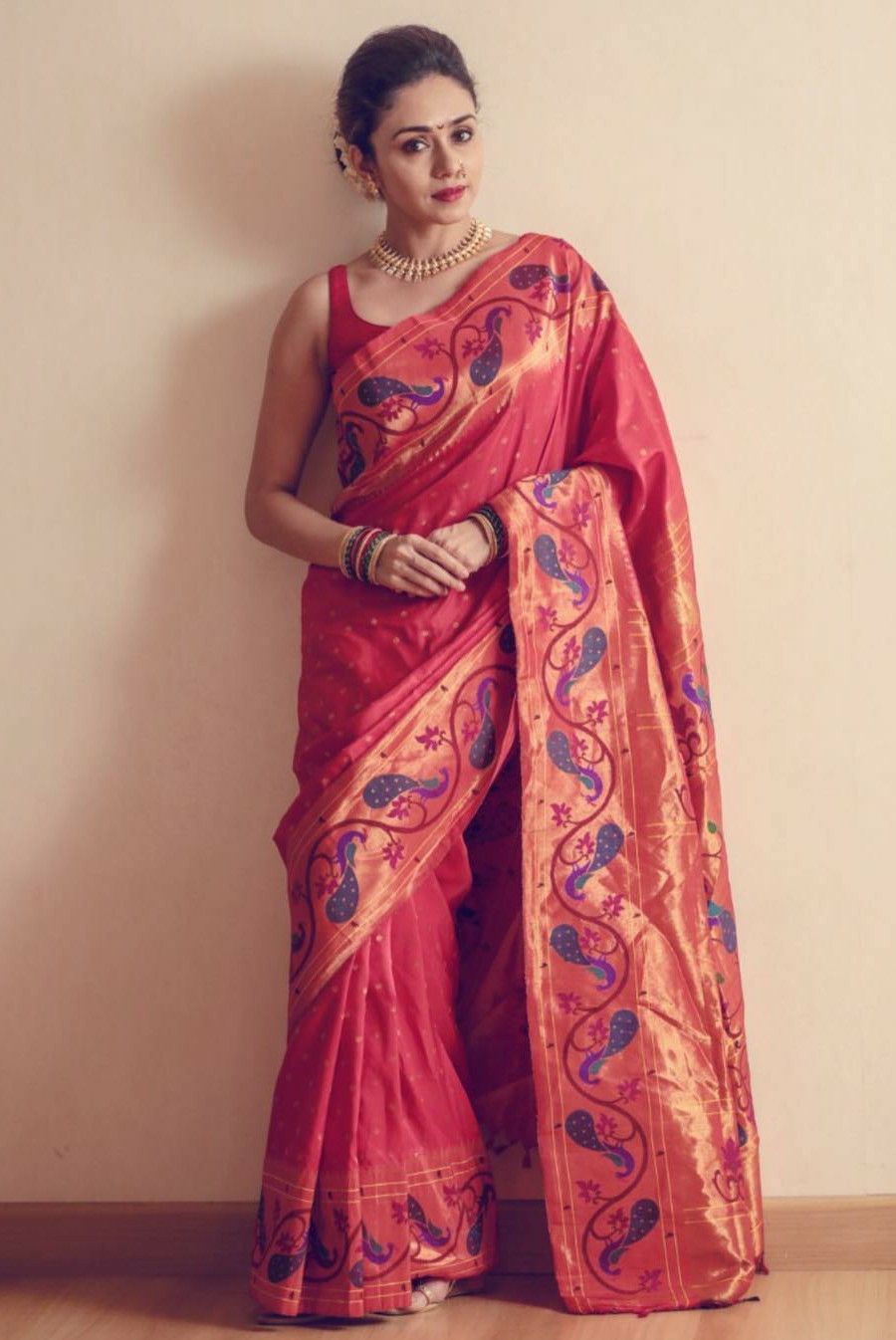 Image via: Pinterest 
2. Yellow Saree Design: 
Wanting to opt for something bright and stunning? This wedding paithani saree is a clothing item worth adding to your wedding trousseau. Not only is this perfect for night functions it is also a great choice for day wedding or pre-wedding festivities.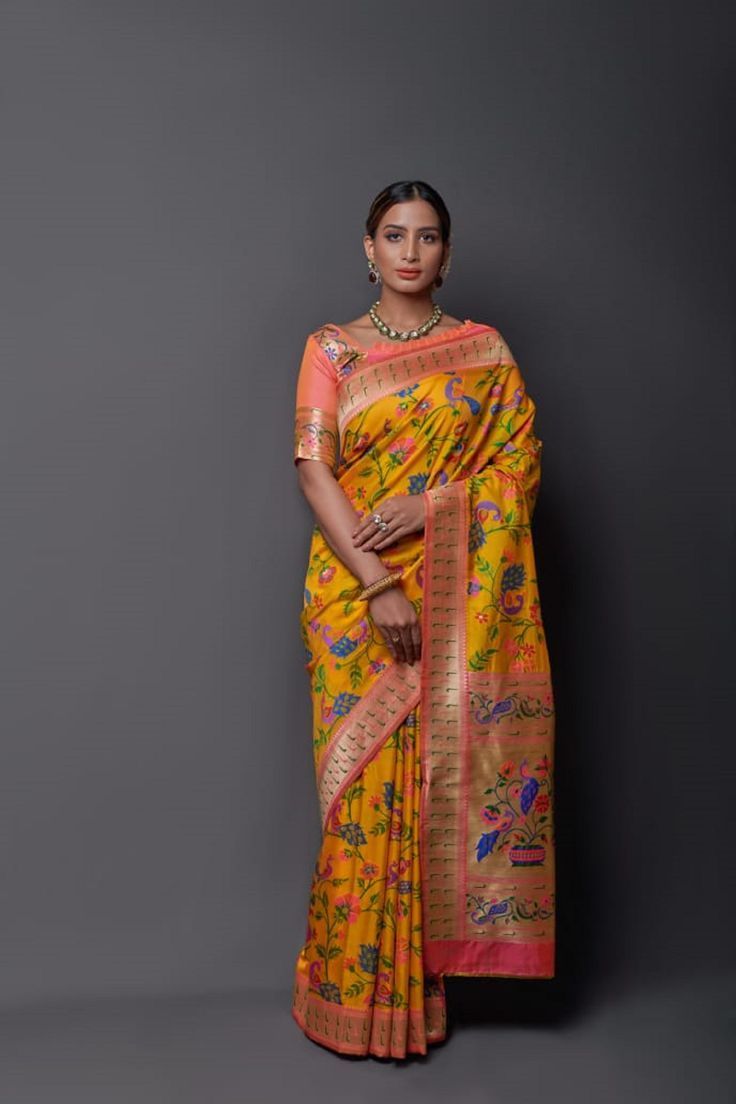 Image via: Pinterest 
3. Red and Indigo Blue Bridal Saree: 
Want a dark color paithani saree for your wedding festivities? Here is this breathtaking pure silk indigo and blue saree with peacock motifs on the pallu. This design is great for your night wedding or reception.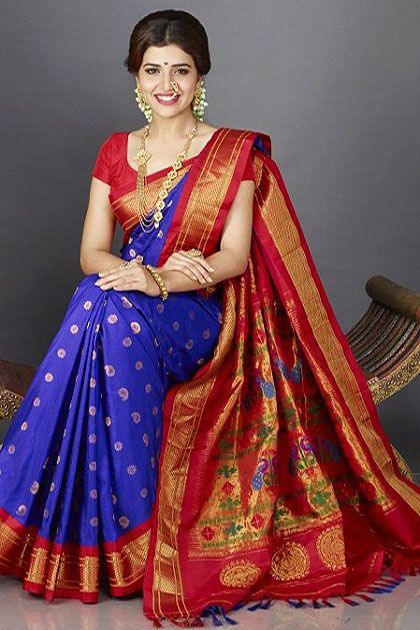 Image via: Pinterest 
4.  Pearl White and Gold Kapse Paithani:
For someone looking for something not too bright but wanting to make a statement this design is the one for you! Not only the colorful floral motifs add a dash of color to the saree, it also looks pretty elegant. And we just can't get enough of this!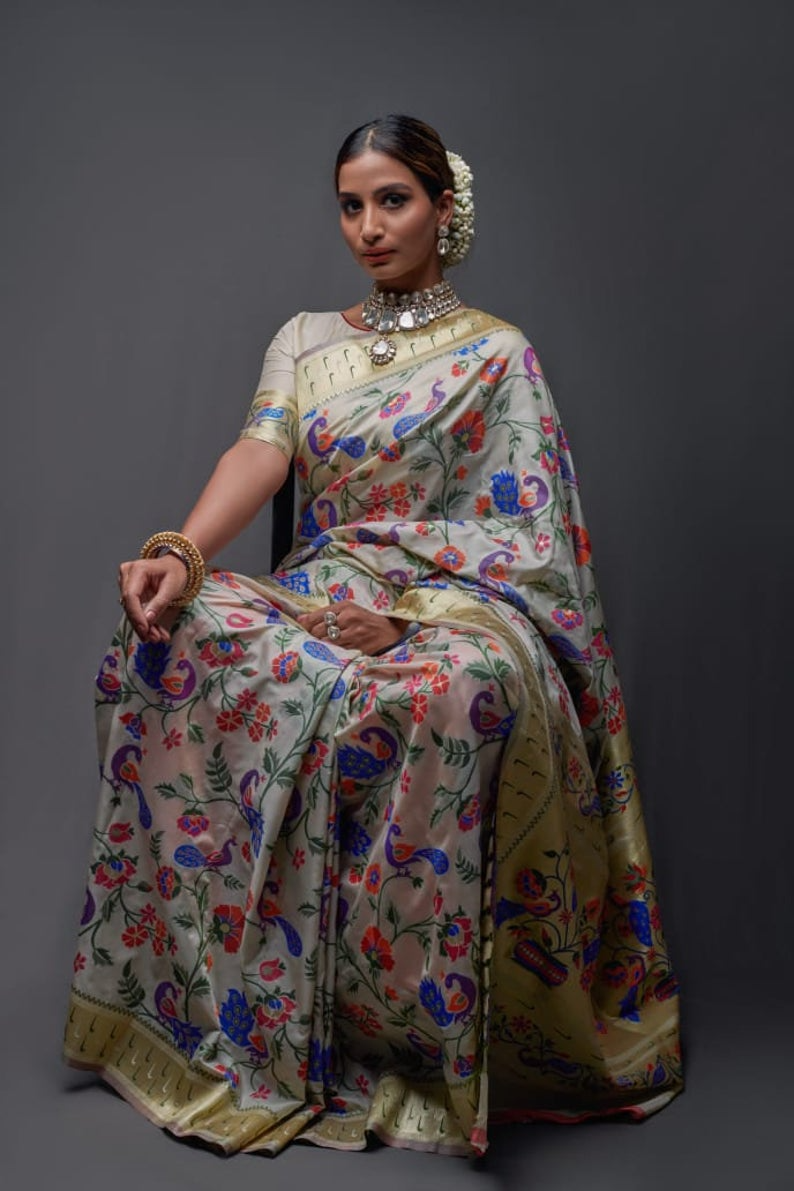 Image via: Pinterest 
5.  Bright Red Maharashtrian Saree Design: 
This trending color combination is every bride's favorite. This paithani saree design has the perfect balance of gold and red. And you will surely make some heads turn if you plan on wearing this color palette.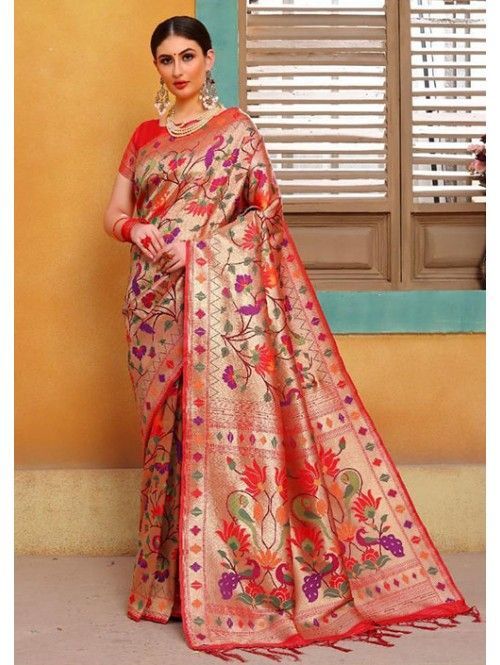 Image via: Pinterest 
6. Purple Bridal Brocade Paithani:
This royal purple saree is one of our favourites. What we can't get our eyes off is the blue and purple peacock motifs. And this design will really help you make a statement at your wedding festivities.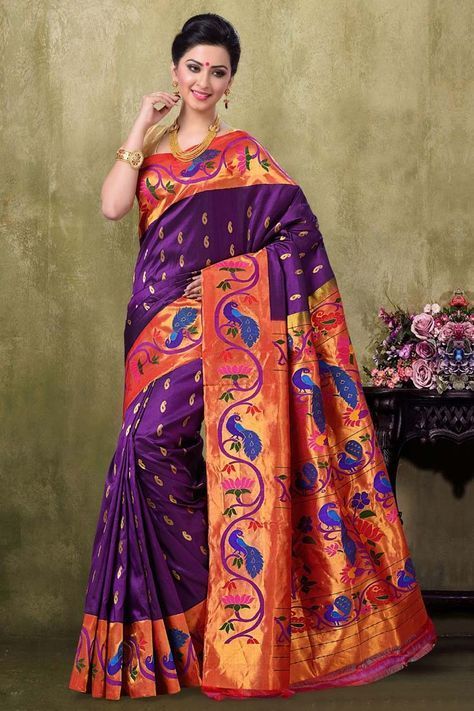 Image via: Pinterest
7. Pastel Pink Saree For Wedding:
Who doesn't love pink? What we absolutely love is the unique color and the embroidery on the pallu of this kapse paithani. And this is perfect for your day time festivities.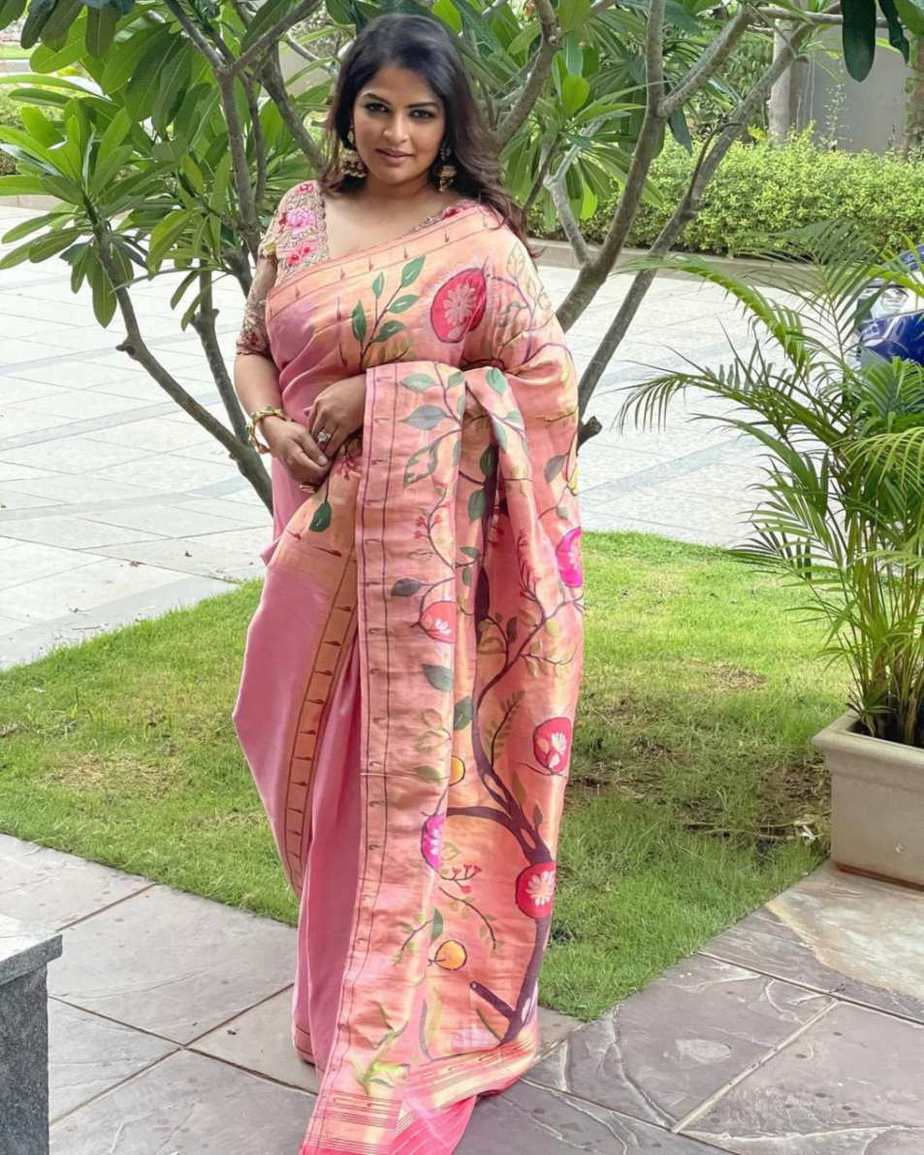 Image via: Pinterest 
8. Sea Green Bridal Saree:
Take a look at this latest gorgeous paithani, we have never seen a color this beautiful. This color is vibrant and eye-catching, and the palla is just complementing everything.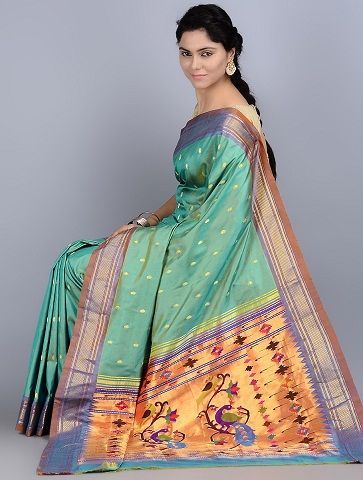 Image via: Pinterest 
9. Bright Pink Soni Saree Design:
If you're looking for a bright and vibrant color to wear for your pre-wedding or wedding festivities then you should definitely save this. This saree style is perfect for brides wanting to wear bright hues.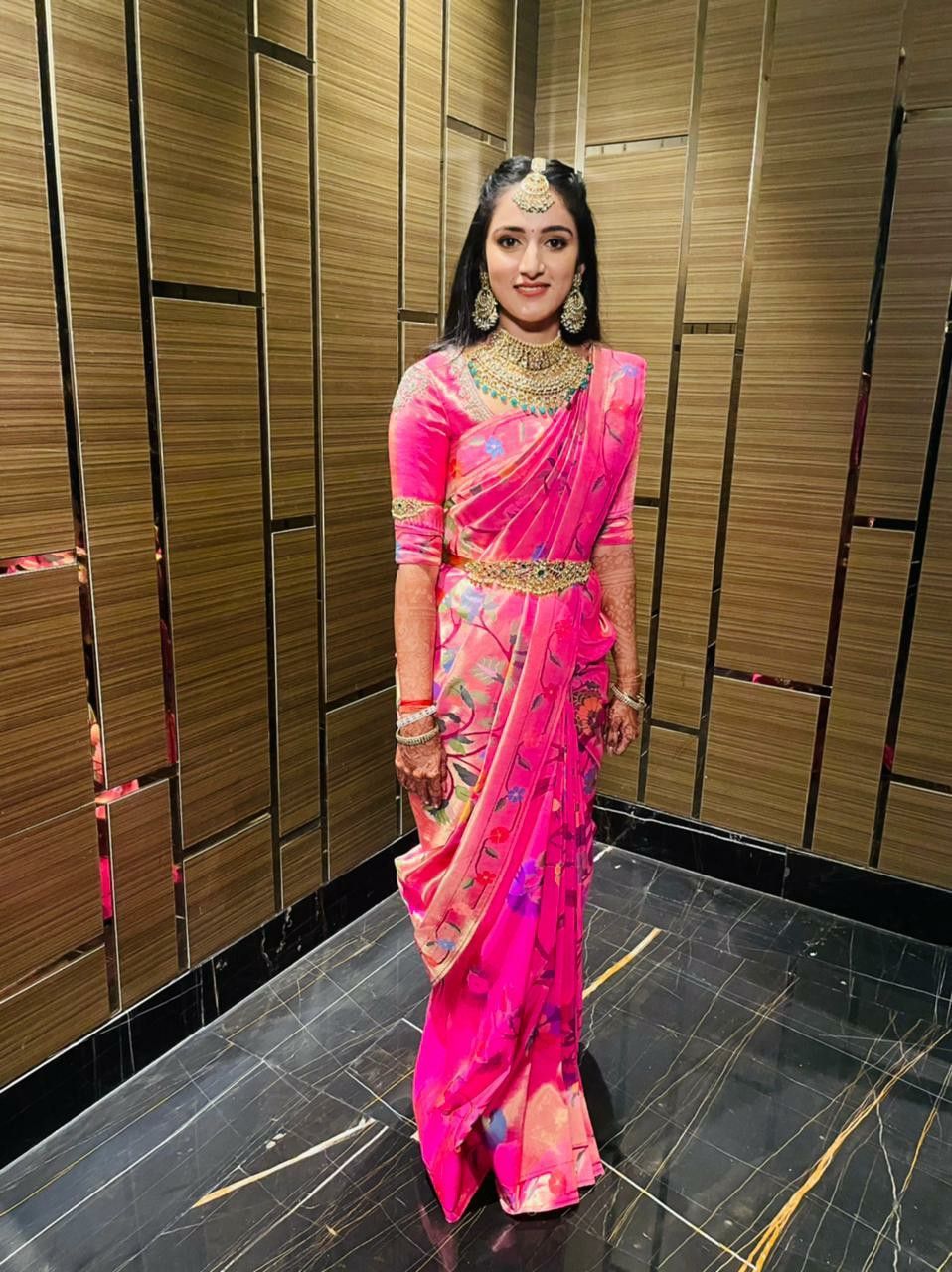 Image via: Pinterest
10. Orange Original Paithani Saree:
Opting for something bright and colorful can leave you with a lot of options. One such option can be this bright orange paithani saree. What is making this saree different is the neon blue bird motifs. That is something which is making this saree flaunt worthy!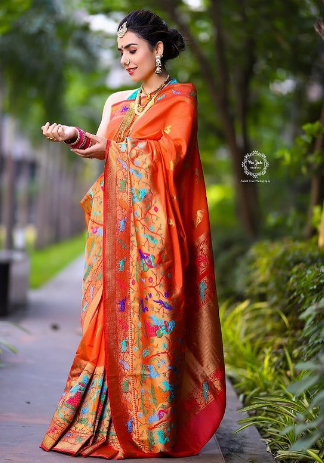 Image via: Instagram
Planning a wedding in Mumbai? Check out venues, makeup artists, photographers and more that can help you plan your perfect dream wedding! And, if you're looking for more bridal wear options in Mumbai, check our expansive showcase. Also, download the WedMeGood app today for a seamless wedding planning experience and tons of inspiration!